The PH1 (or Party House One) is located on the ground floor of Siam @ Siam Design hotel, opposite the National Stadium on the busy Rama I road in Bangkok. The hotel has gained a reputation over the years as the only luxury Thai art hotel, characterized by aggressive interiors hinted at from the exterior by massive smoked-wood finished columns that penetrate through a conventional cladding.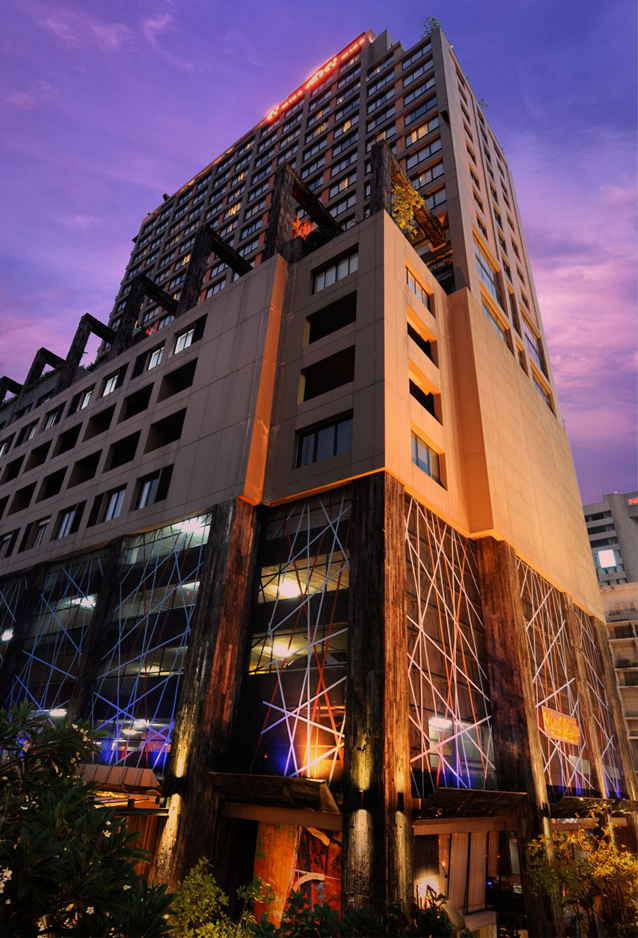 As one of seven separate art-themed dining areas inside the premise, this recently renovated fusion bar and restaurant exists in the hotel's interior context of brute materials including bare concrete and brick finishing, wood from railway sleepers and exposed pipework. These were chosen with one common motif: to evoke the ambience of a heavy industrial factory that reflects the owner's business origins in the automobile industry.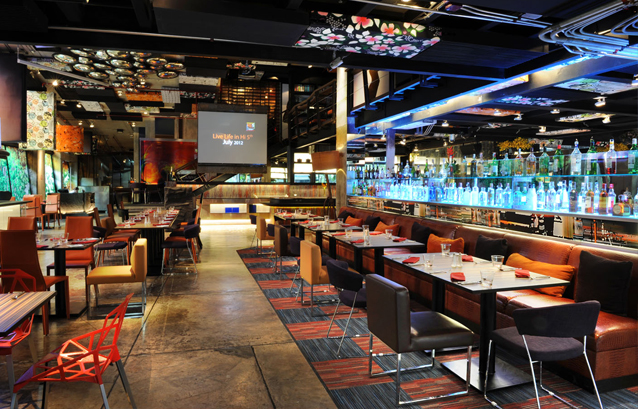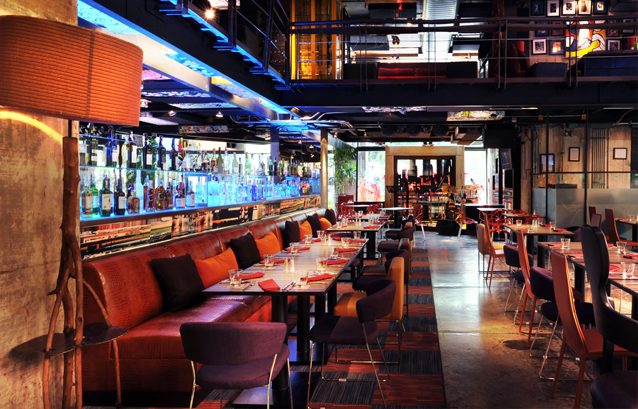 The PH1 presents itself as a loft-style space with a colourful "mix n' match" repertoire of furniture and materials; as in Jazz when even contrasting melodies can combine to create a complex and attractive composition, wood, leather, steel, and plastic each contribute a different thread to the aesthetic. The matt-black finished ceiling is also decorated with a rhythmic placement of printed square canvases, serving as a reminder of the original intent of morphing art, music, and food into one unified dining experience. And when colours are everywhere, the snow-white acrylic finished bar counter with recessed lighting becomes a chromatic cleanser, and perhaps even an excuse for a drink to calm the tempo of the kaleidoscopic extravaganza.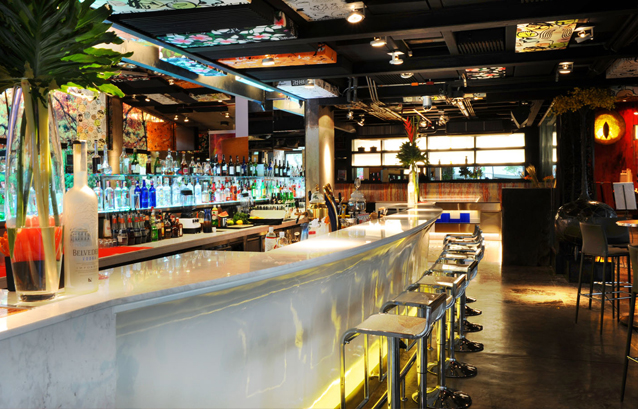 Not to be missed at the rear, the surreal effects are further added to by the transparent Inkjet print of tree shades on the 16 x 8 metre panoramic glass wall, creating a contrast to the typical cityscape seen through the front windows.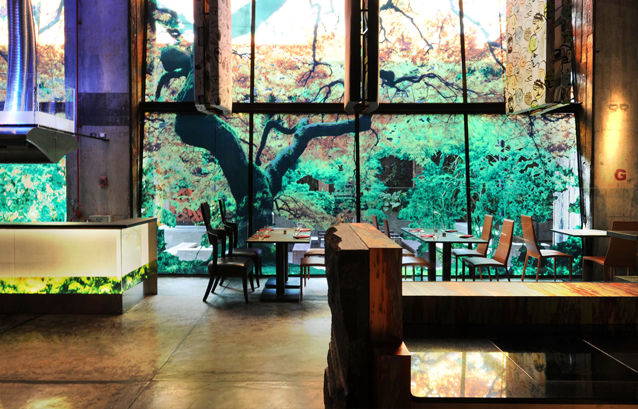 With luxury interiors becoming mundane and timid, this venue differentiates its own ambience as an exclusive and aggressive industrial-art space. PH1 sets itself apart within the hotel's overall context of spatial expression by giving guests the experience of being inside a contemporary painting. As with other surrealist work of a striking and bizarre nature, some may embrace it, while others may find it just too disturbing.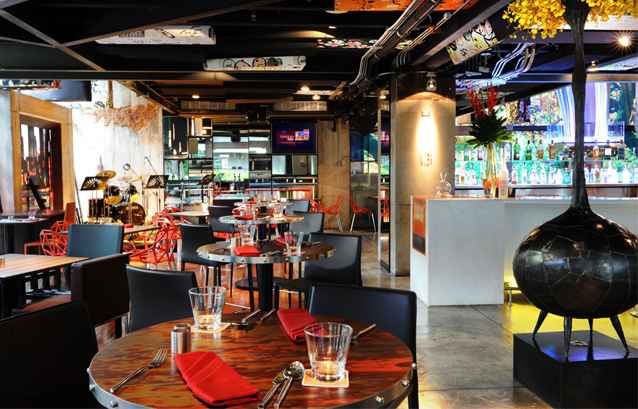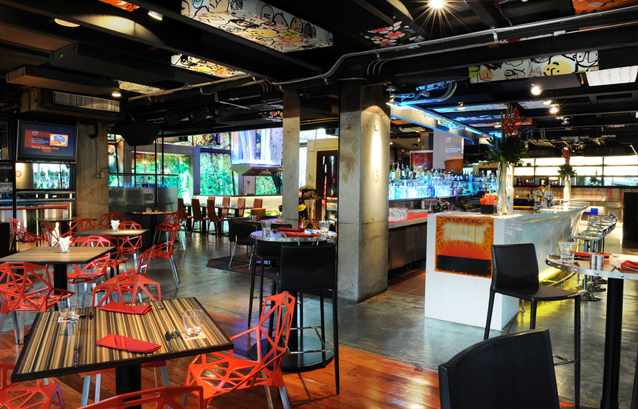 Tags: Interior Architecture, Interior Design, PH1, Siam @ Siam
---