Situated on Queens Road in Melbourne, the apartments aspire to give a touch of sophisticated urban living to the city, with both residential apartments, and a 5-star hotel side by side. Luxury can mean many things to many people but to Brittany Cini, lead designer of the project in Melbourne, "luxury living means convenient living". Spaces that function as cohesively as they appear — particularly task-based zones such as kitchens and bathrooms — are like people that look as good as they feel; it's interrelated. But it's not always easy to strike a balance.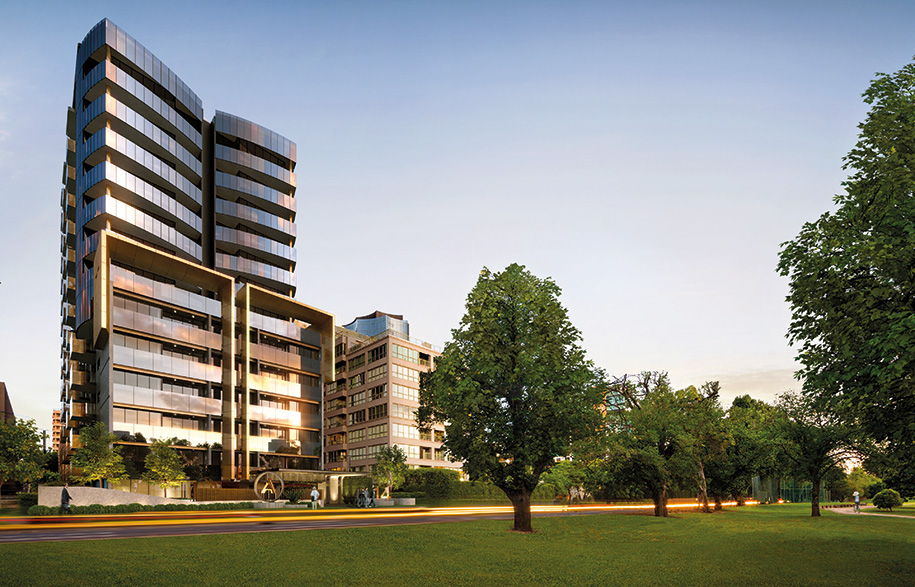 "[It's] not only about quality fixtures and finishes anymore, but having everything you need at your fingertips," continues Brittany. With the ever-increasing demand for vertical living in Melbourne, the usual suspects in apartment living such as an onsite gym, pool, communal courtyards and perhaps a café nearby, have become just that ­— the usual. Pushing the boundaries and thinking outside the box led to some newer, more exciting drawcards. Think 24-hour reception, a restaurant/café on the ground floor (if you don't have time to grocery shop are you really going to have time to cook?), and rooftop views of the surrounding city.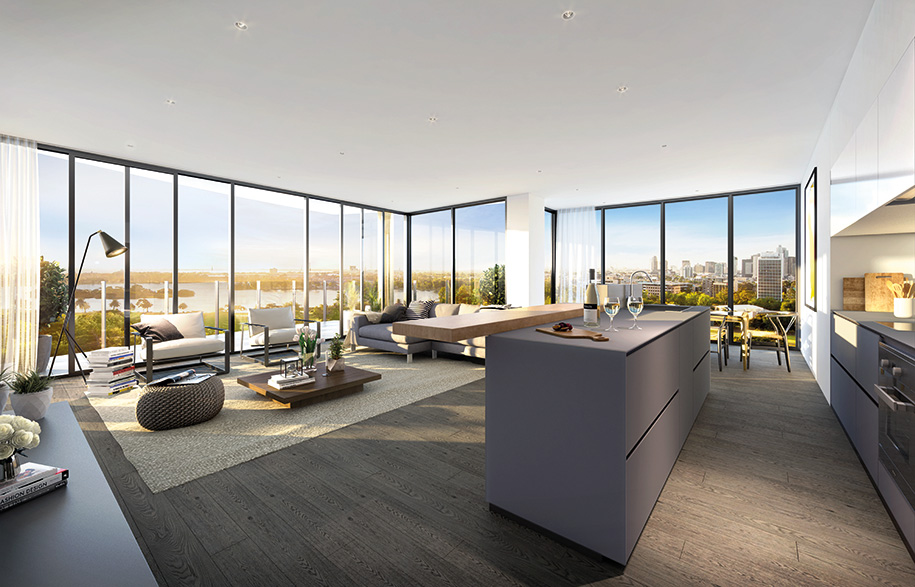 A classic colour palette and high quality finishes bring a sense of longevity to the project. "The design brief for the Tyrian serviced apartments [was] to try and stay ahead of the trends, we didn't want it to look dated in a short amount of time," says Brittany. "The Valcucine kitchens definitely set the tone of the Arthur apartments with their soft colour palette and clean lines."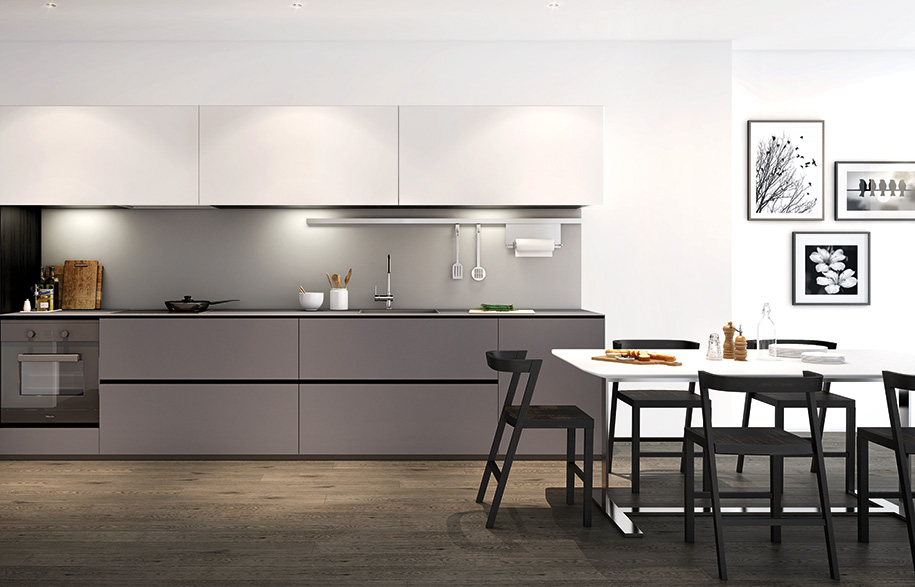 As it did for the kitchen, approaching the design of the bathroom began with a focus on usability, only then to be followed by design. "I start[ed] by focusing on the functionality and use," says Brittany. "I then [thought] about how the bathroom will compliment the rest of the home. It is one room in which you do not furnish and therefore the colour palette is very much set by the core elements."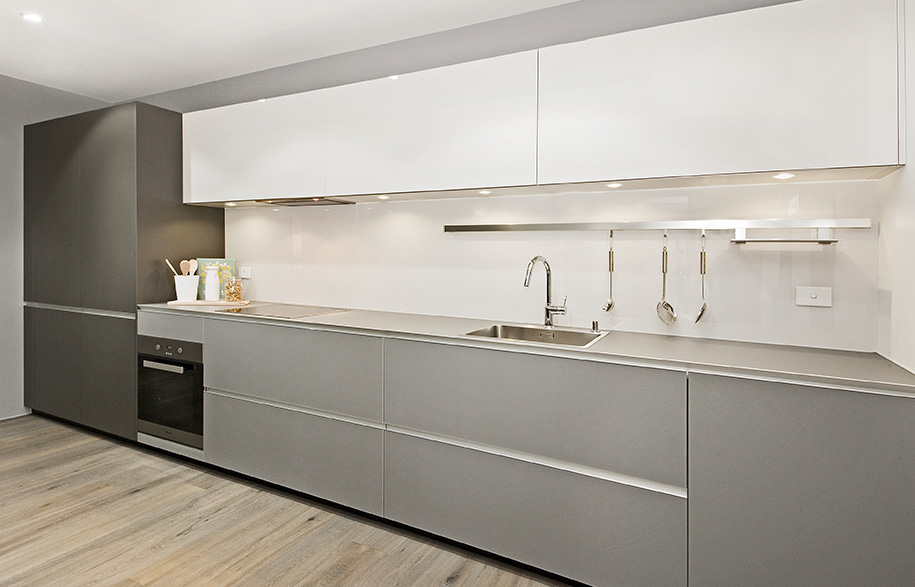 You could argue, given that sobering fact, that bathroom architecture has a bigger impact on the overall aesthetic of a home than any other room. Looking to Rogerseller and the high quality of their products, which comes as standard, allowed Brittany and her team to base their selection of fittings and the like purely on aesthetics. Products used include the Miky 50 underbench basin, Fantini Mare tapware, Rogerseller Flow showers, Catalano Sfera toilets and Rogerseller Peak flush plates, BLB Comfort baths and Rogerseller Strap accessories.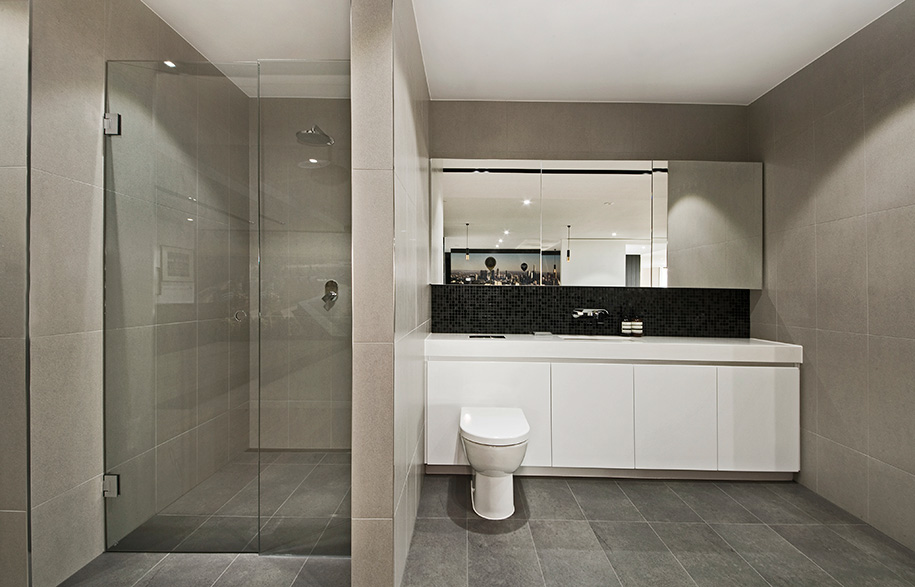 When asked to select her favourite part of the design, Brittany can't go past the lobby. As the first room any guest will experience, and one that effectively and immediately communicates the overarching aesthetic of the project, it's a befitting choice. A bespoke, gold-mirrored reception desk, a stunning custom-made central pendant and curved archways with gold trims are not-so-subtle signs of the luxury to follow suite.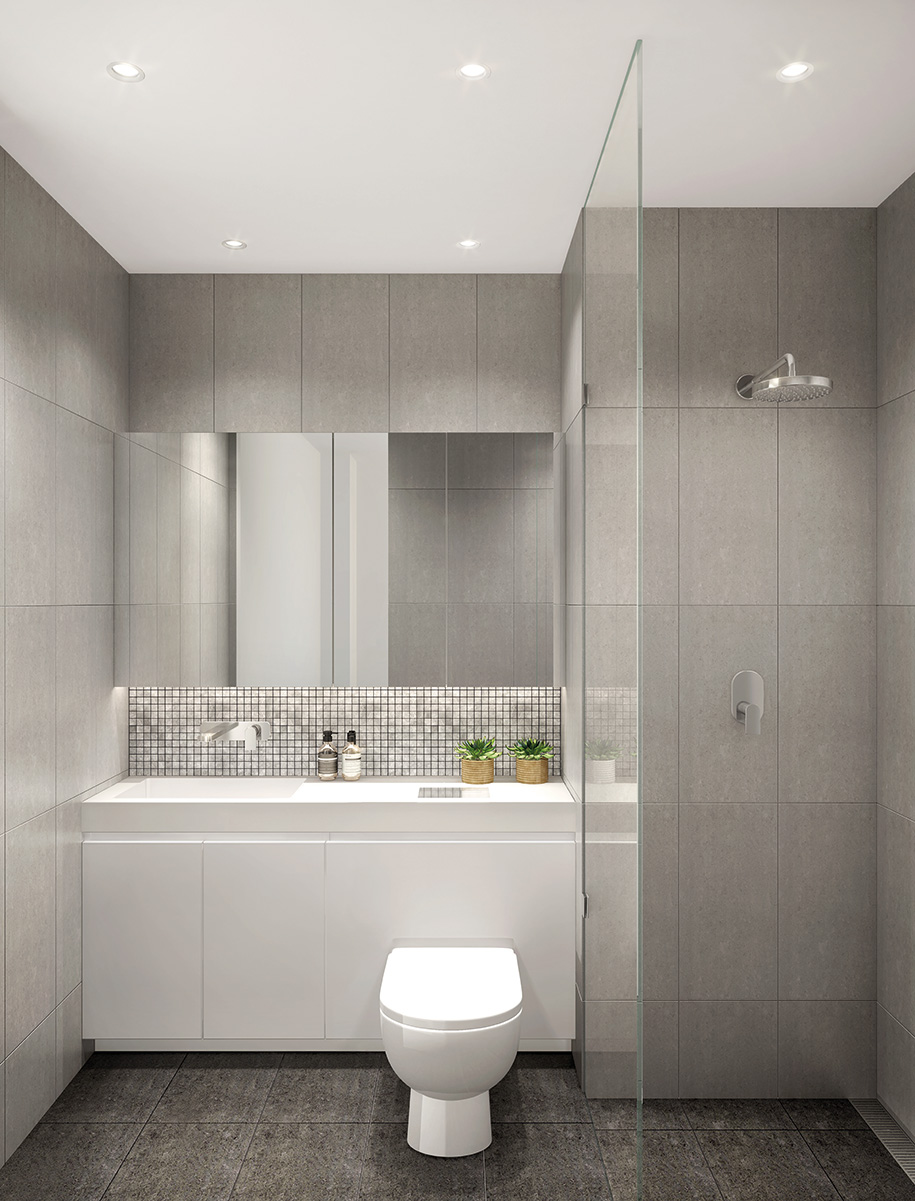 The Arthur and Tyrian Apartments are currently under construction with completion estimated mid-2017.
Arthur Apartments
arthurapartments.com.au 
Hallmarc
hallmarc.com.au
Rogerseller
rogerseller.com.au
Images by Hallmarc
Tags: apartment, hallmarc, Home Architecture, House Architecture, Melbourne, Residential Architecture, rogerseller
---