Austin saw Smart Design Studio imbuing the existing warehouse building with a new lease of life, with a reorganizing of its interior spaces into an extended ground level commercial space, two levels of high quality residential apartments, and a lower ground floor car park.
The warehouse is located in the inner-city fringe of Surry Hills and features new, thoughtfully proportioned and articulated rectangular openings. To give a sense of scale, the new hand-painted steel windows span over two levels and present as double storey windows from the interior. Though they appear bold and simple on first glance, a closer inspection reveals a window within a window; each of the small window sections has a slightly different location relative to the grid of larger windows creating a subtle artistic façade.
The apartments themselves are light filled, contemporary spaces, designed within a wedge-shaped context resulting in each apartment varying slightly to its neighbour. The all-white interiors and grey floors are accented by full-gloss rust joinery.
The basement commercial area featured split-level floor design, with an abundance of light and while originally conceived as a restaurant space, is utilised as a successful retail store.
What was originally a warehouse for a timber yard and the manufacture of lathes is now a contemporary and location specific mixed-use residential and commercial space. The building has been designed with an environmentally sustainable focus and includes spaces naturally ventilated using a light well or roof skylights; performance glass, and external roller blinds; rain water collection and reuse for toilets and watering plants; energy and water efficient fixtures and solar hot water to all the apartments; and a through maximizing the reuse of the existing building.
Smart Design Studio
smartdesignstudio.com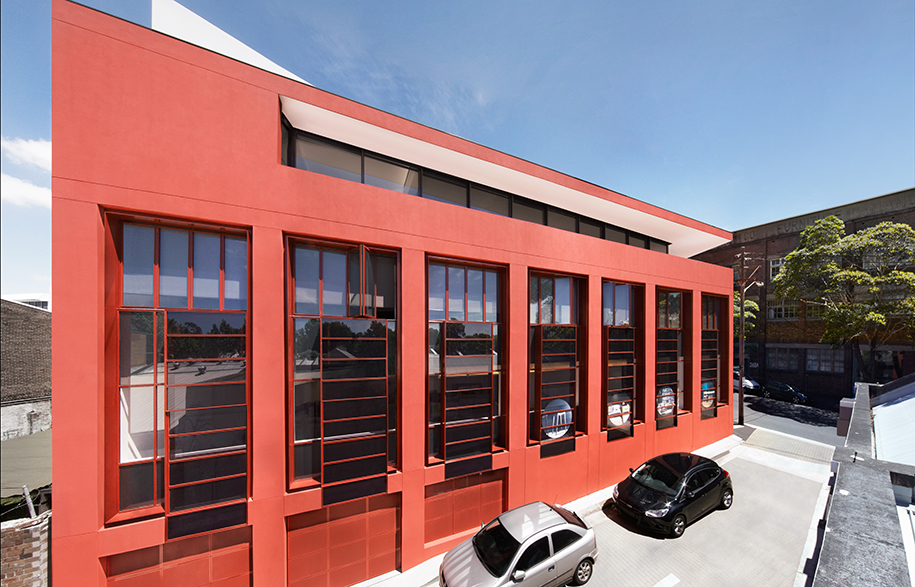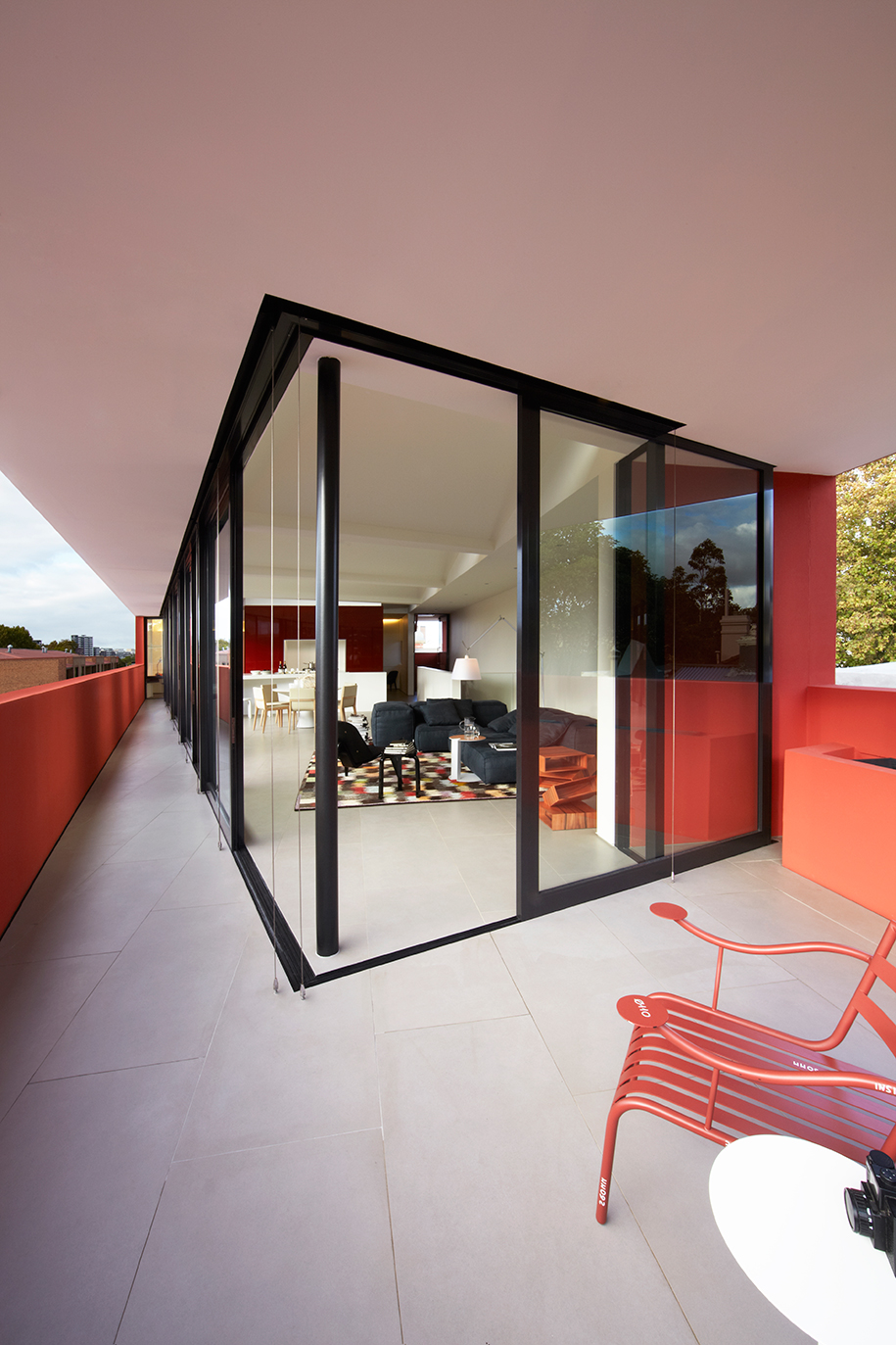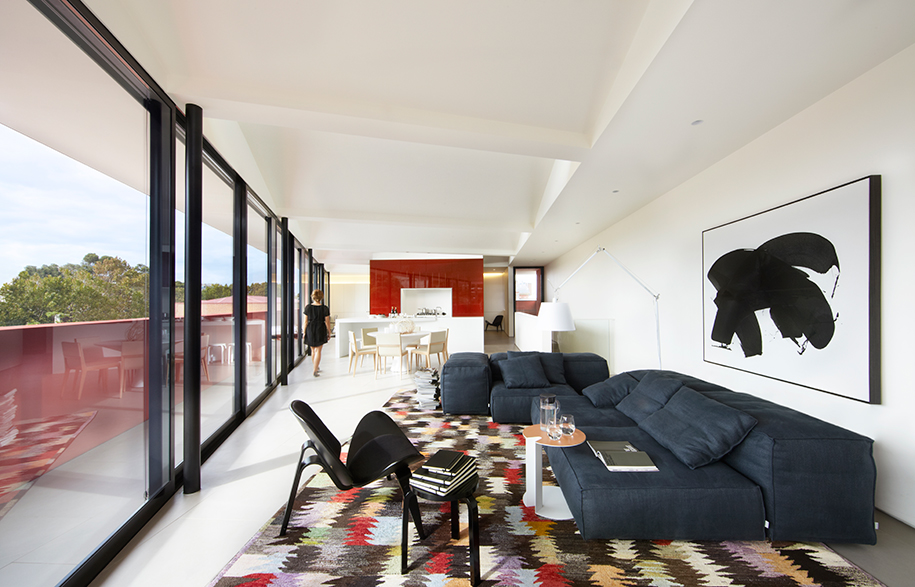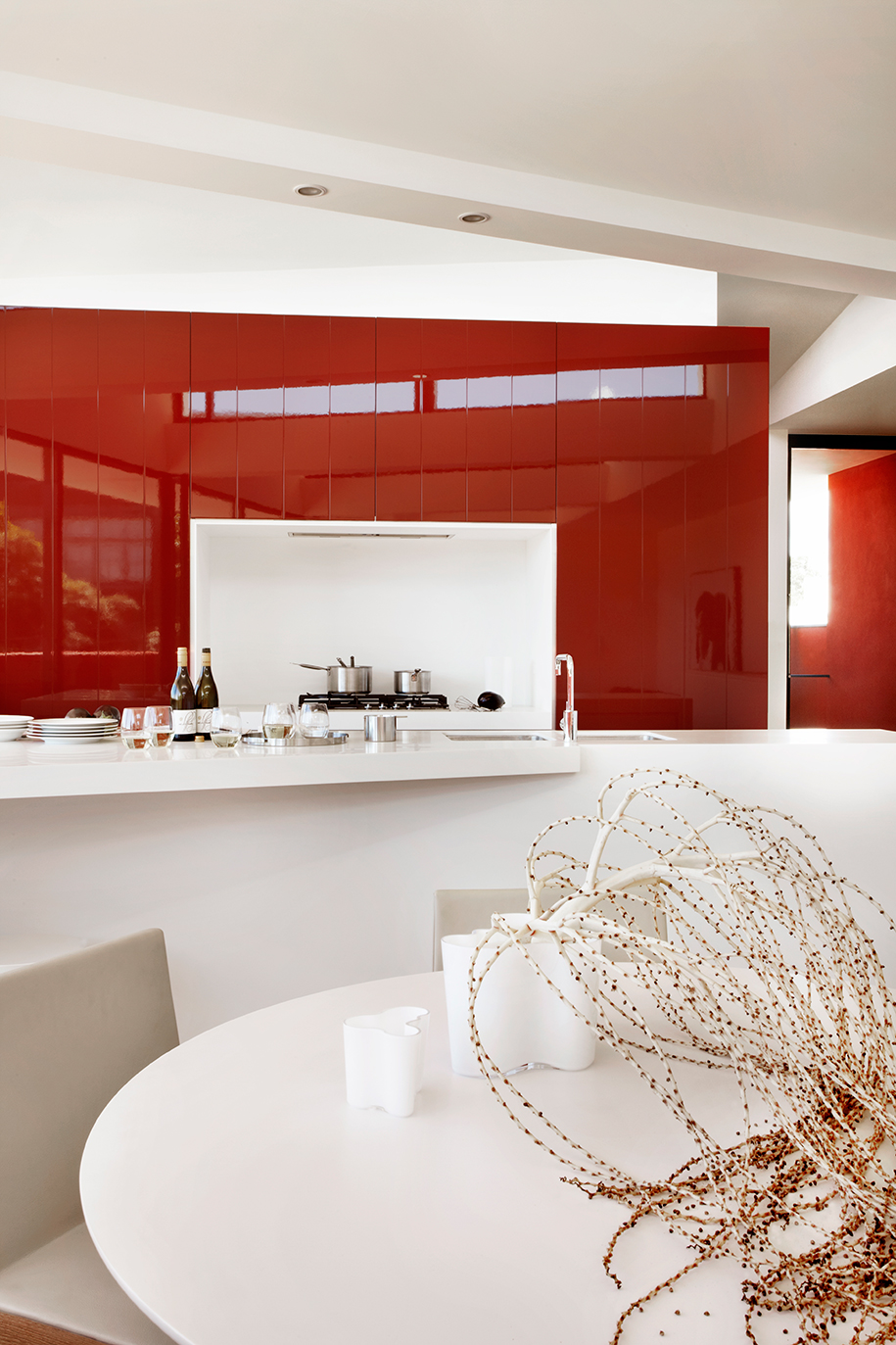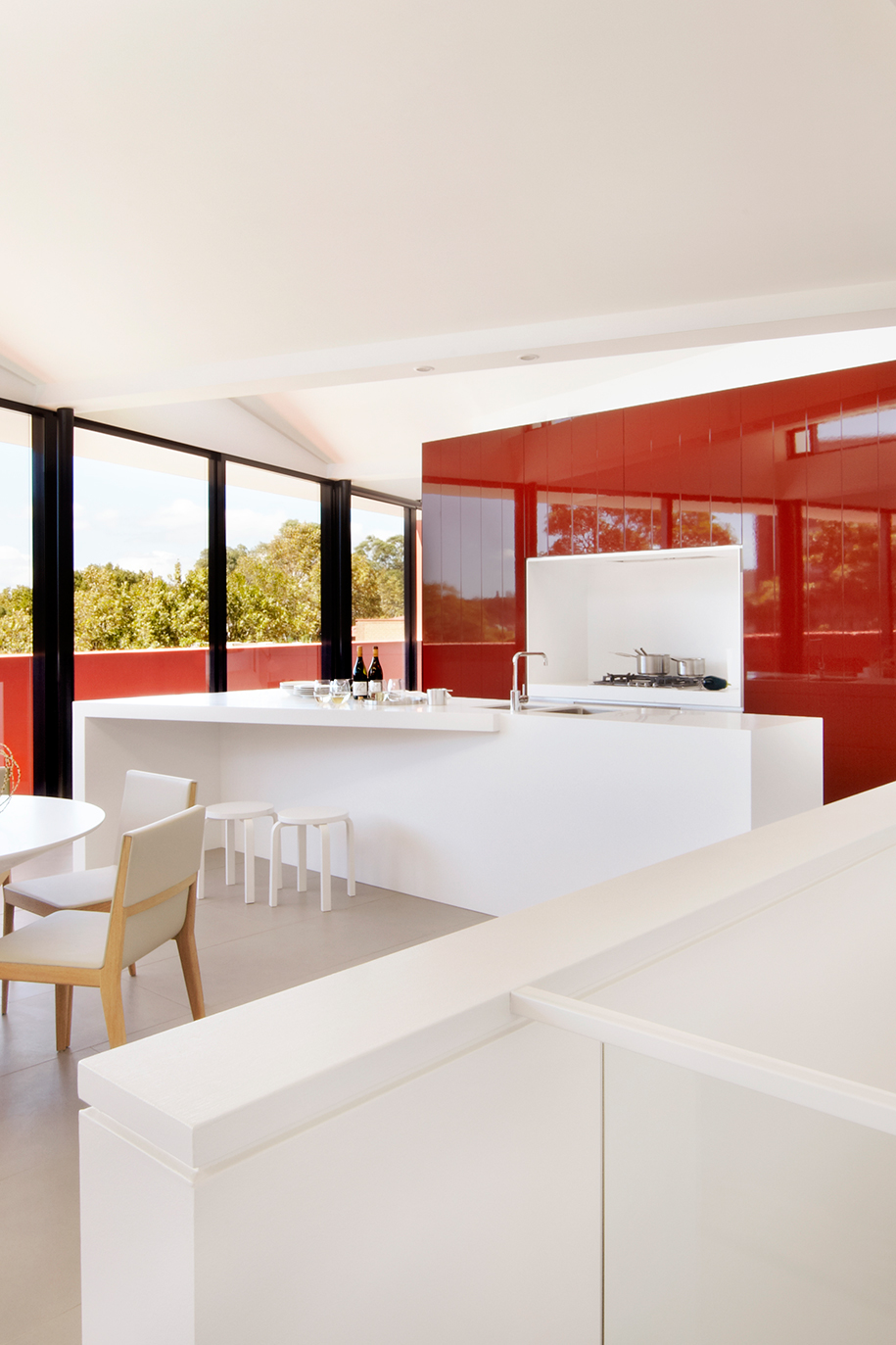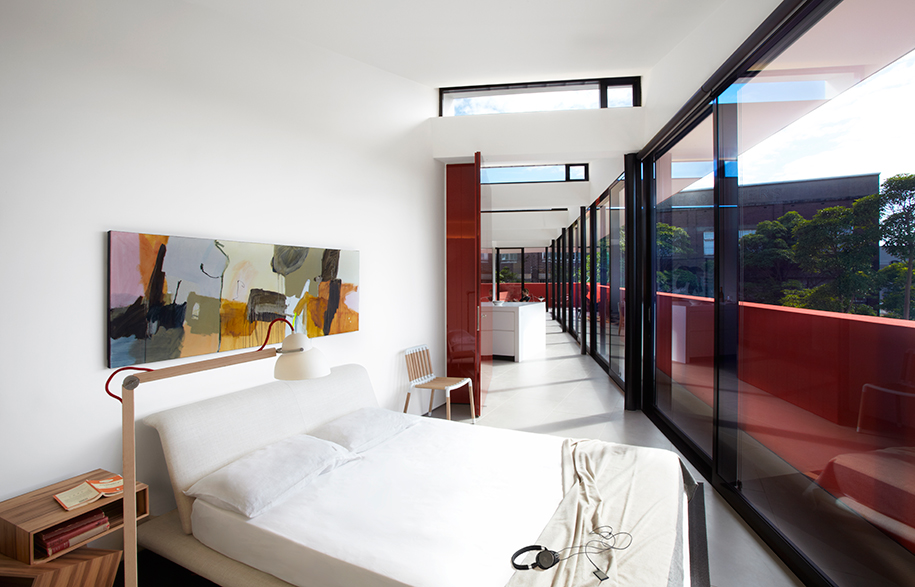 Tags: Home Architecture, House Architecture, Residential Architecture
---