With a brief to build a home that would take advantage of the spectacular views the site offered while accommodating for the children and grand-children of the owners, the project for the Balai Taal residence was both simple and full of creative potential. 
As such a focus of the design was to reduce the indoor/outdoor division and incorporate the vibrantly tropical vegetation into the home's aesthetic. "The layout of the house is very informal", says lead architect Anna-Maria Sy, "with all rooms opening directly out to the surrounding gardens and lake views. There is an open, natural flow between interior and exterior spaces." Tied to this was the desire to maximise the views from each room, which span the points of the compass to include Taal lake and volcano, mountains and forest.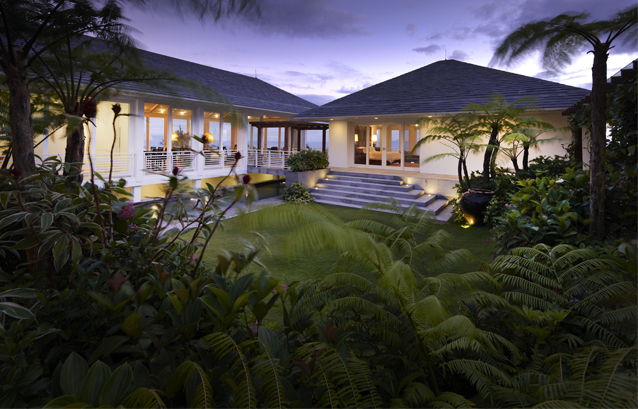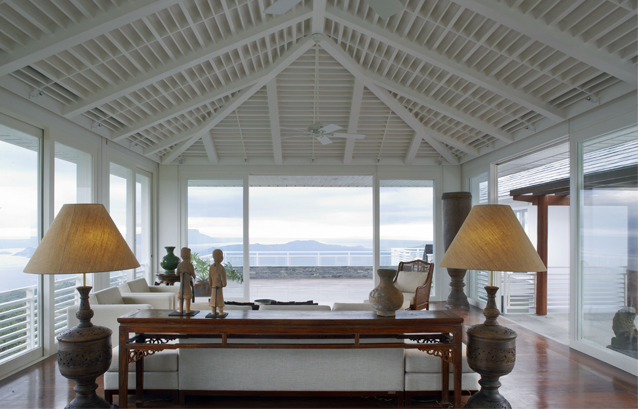 "The house becomes a series of discoveries" explains Sy, "and unfolds in parts, with each room and each level providing a different experience and vantage point for admiring the natural surroundings… From this garden the house is seen in it's entirety, with the light structures of the upper story, lifted atop a heavy stone base." In this dimension the Balai Tall is reminiscent of the traditional "Bahay na Bato" (house of stone) houses of the Philippines.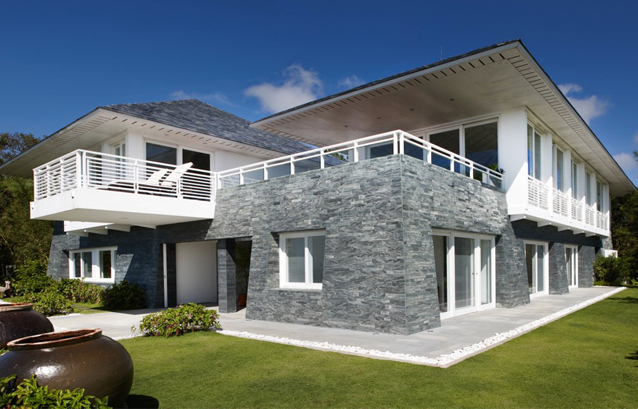 As the owners and primary occupants of the house are an elderly couple vertical circulation was minimised; the master bedroom, main living and dining areas and kitchen are on street level. Whilst this allows for the ample floor space (700 sqm) to feel appropriate for one couple,  the house needed to retain the flexibility to host up to three generations of the family. Thus, as Sy comments, "the property slopes down from the street… all secondary bedrooms, as well as the family room, are located at the lower level." 
The Balai Taal residence is constructed from mostly natural materials; the exterior includes slate for the roof, light granite for walk-ways, slate cladding for the base of the house and entrance wall and painted mahogany wood for all doors, eaves and railings. On the interior, old solid Ipil wood flooring, light granite for secondary bathrooms and silver travertine for the master bathroom create a continuity with the external material vernacular.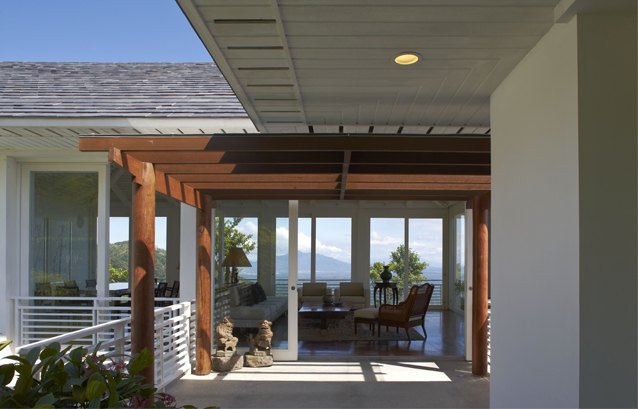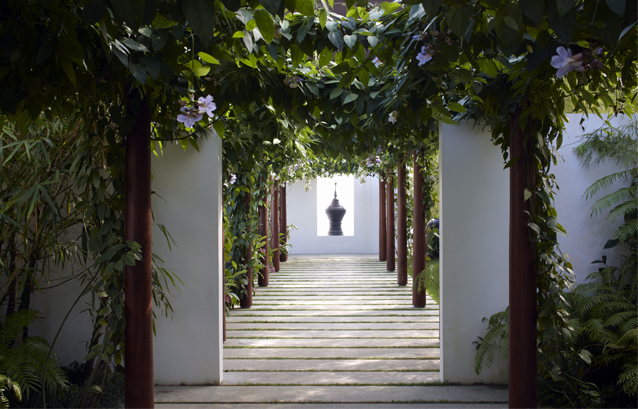 The interior decoration was carried out by the owners and features an eclectic mix of older and contemporary pieces. The understated, modern asian aesthetic of the furniture and artworks pairs seamlessly with the structural elements and complements the home's effortlessly refined mood.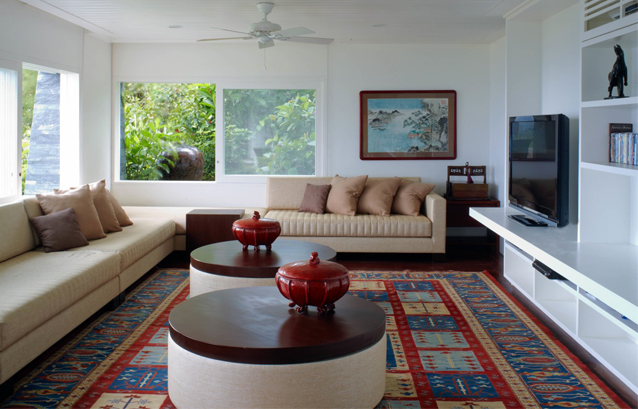 The end result is a superbly executed family weekend home; warmly elegant, intimately connected to the surrounding nature and thoughtfully appointed with a mix of old and new furnishings. 
Architecture/design: Anna-Maria Sy and Jason Chai of C/S Architecture
Landscaping: Jun Obrero
Photography: Chester Ong
---