The PhotoGallery, which has been in operation for less then year, is an extension of the Barefoot Gallery. It is a workplace as much as a gallery displaying works by ThreeBlindMen photographers, Rukshan Jayewardene, Sebastian Posingis and Dominic Sansoni, as well as other photographers.
ThreeBlindMen photographers create their own pigment archival prints and collect archival images and maps from Sri Lanka, which are restored and printed. At the moment, the PhotoGallery also acts as a studio where they are editing and preparing for an upcoming book on Sri Lanka.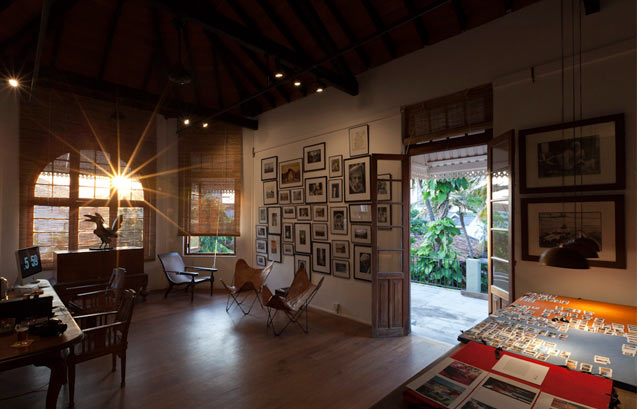 In the same way, The Barefoot Gallery serves as a platform for artists, musicians, poets, and filmmakers. The space is used in a variety of ways: exhibitions by local and foreign artists and photographers, concerts, poetry readings, film nights, and plays. Similarly PhotoGallery acts as a meeting point for like-minded souls to exchange ideas and enjoy a few beers in the evening.
Currently Dominic Sansoni is exhibiting 20 framed prints in a series titled 'The Jaffna Home', which was recently exhibited at The Colombo Art Biennale in February. It is a photographic record of the interiors of homes in transition and homes that might continue to be lived in as they have been for many years in the peninsula of Jaffna since the ending of the conflict. This is the beginning of a continued work on documenting the way people in the peninsula live and how they might change their style with time and opportunity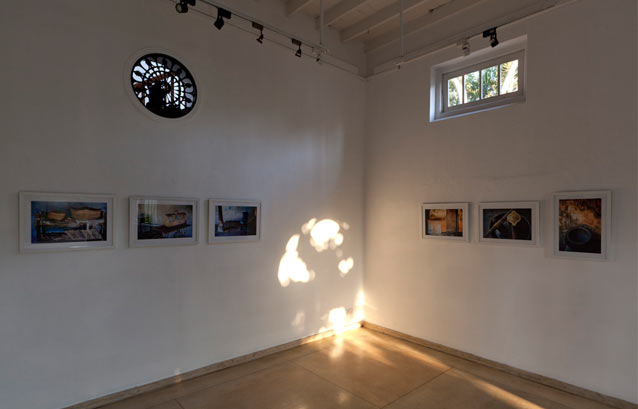 Read about Dominic Sansoni and his mother, artist and textile designer, Barbara Sansoni, in Habitus 15 out now.
Barefoot Gallery
---