What would make you visit a traditional, brick and mortar store, over the convenience of online shopping? Regardless of whether you're shopping for fashion, food, furniture, homewares or literature, it's a question that has had the retail industry captivated since the internet boom. How can we create an online environment to compete with the atmosphere of physical spaces? And on the reverse, how can traditional retailers compete with the ease and affordability of online shopping?
But what if that's the wrong approach?
Instead of pitting the two outlets against each other, what if a brand was to celebrate the strengths of each?
bassike has 10 physical touch points (stand-alone stores) and one online retail space. The locations don't compete with each other, nor does the online shop. Instead, they celebrate their differences and different locations.
Kelvin Ho, architect, interior designer and founder of Akin Creative has worked with bassike for 11 years and all 10 stores – including Venice, California, and the first iteration of their Paddington store on Glenmore Road.
"Retail design is becoming increasingly more about end-to-end brand experience rather than a traditional retail experience," says Kelvin. "Our objective was to create a fully immersive brand experience for the customer. We have sought to design a space that cultivates emotional connections with the space and, in turn, the bassike brand."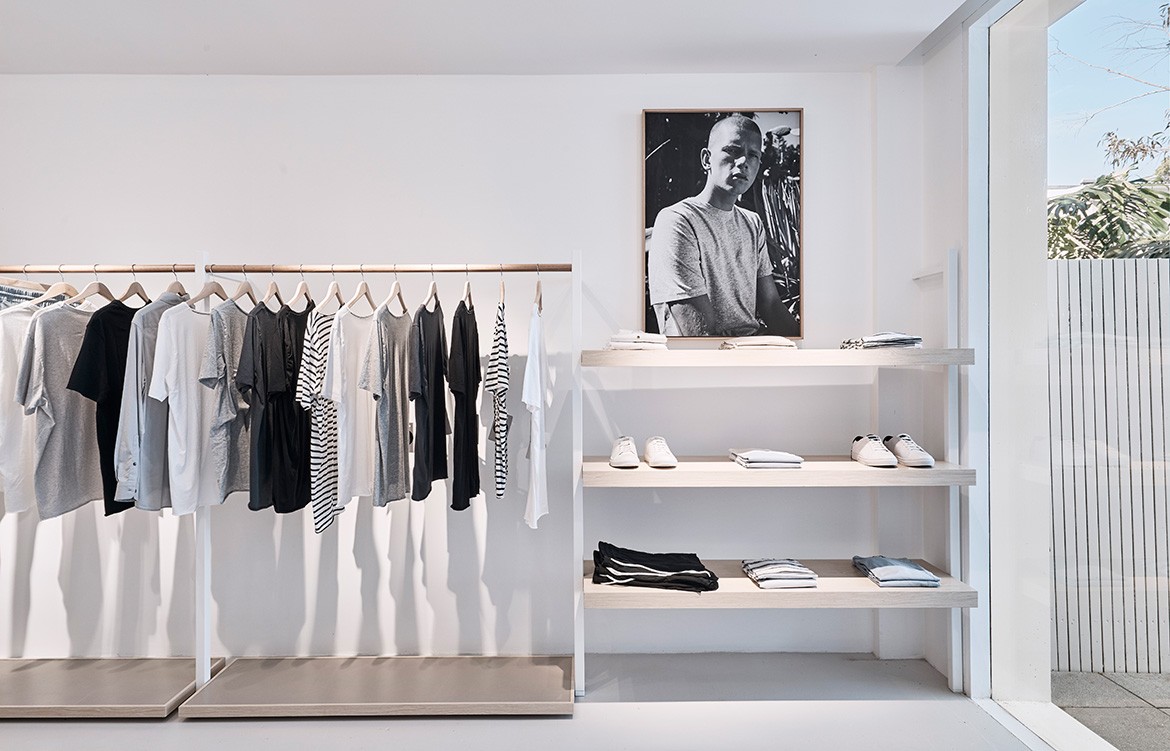 Established in 2006 by friends Deborah Sams & Mary Lou Ryan, by 2010 bassike had opened their store in Paddington. It hasn't been touched in eight years – but eight years is a long time, and the timing felt right to realign the space to the evolution of the brand.
There are many ways in which the brand has held consistency over the years: their ethical and sustainable values; a relaxed approach to dressing; shapes, styles and fabrics offered. But there are also ways in which they've evolved.
"The brand [has] matured, it [has] become refined and more contemporary. The garment construction more in-depth – the store design needed to communicate similar values," says Kelvin.
Likewise, there are practical considerations to factor in to the store design, such as shelving for the bags, footwear and accessory lines they now offer, but didn't eight years ago. This additional offering requires unique and bespoke real estate within the store.
As for the material and furniture choices, they needed to mirror the fabrics, designs and brand language. A natural material palette consisting of oak, wool rugs, sisal mats, linen curtains & travertine felt most suitable.
Vintage Hans Wegner Scissor Chairs, sourced from Grandfather's Axe in Melbourne, mark the rear of the store. "A space in which you can relax," notes Kelvin, "a mood bassike communicates so well with their product. We wanted the store to speak into that same relaxed, almost residential tone." And it does.
bassike
bassike.com
Akin Creative
akinatelier.com
Photography by Terrence Chin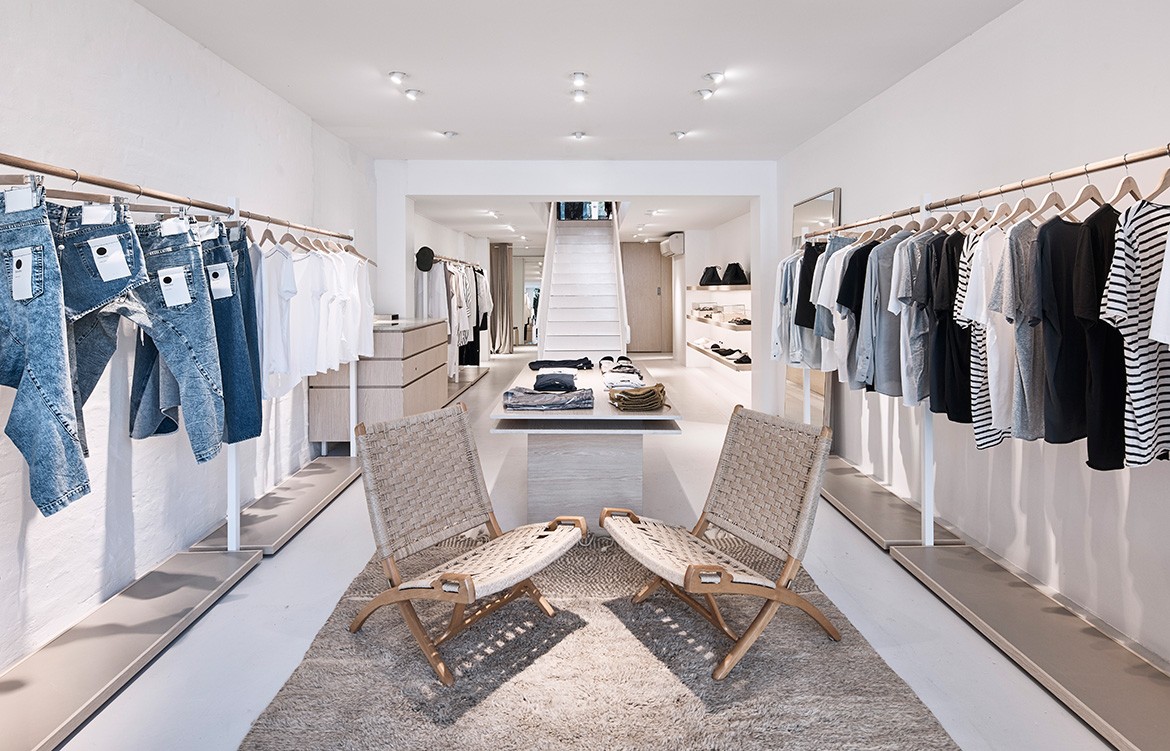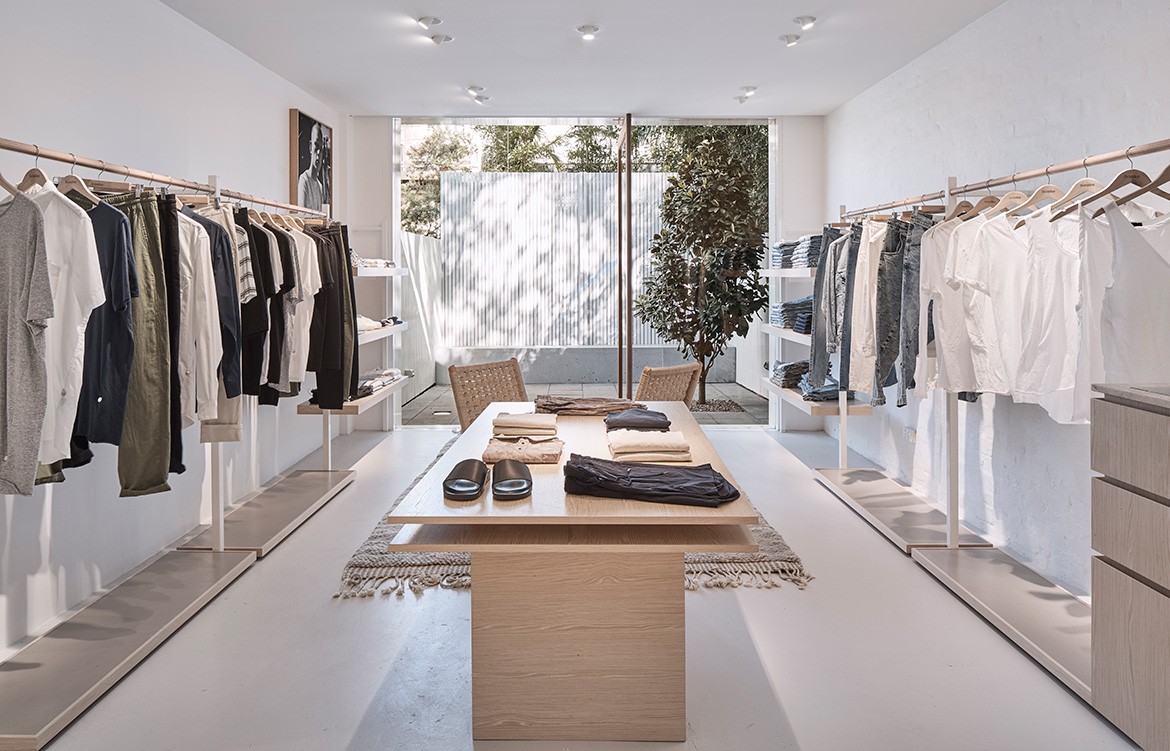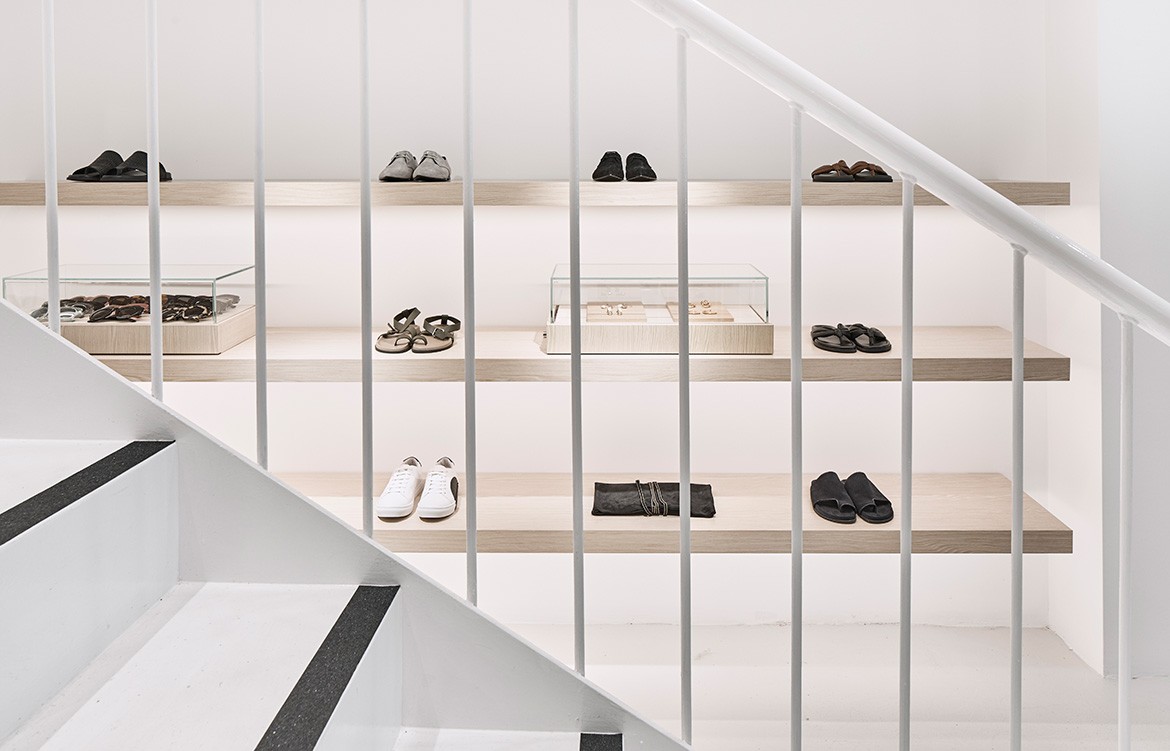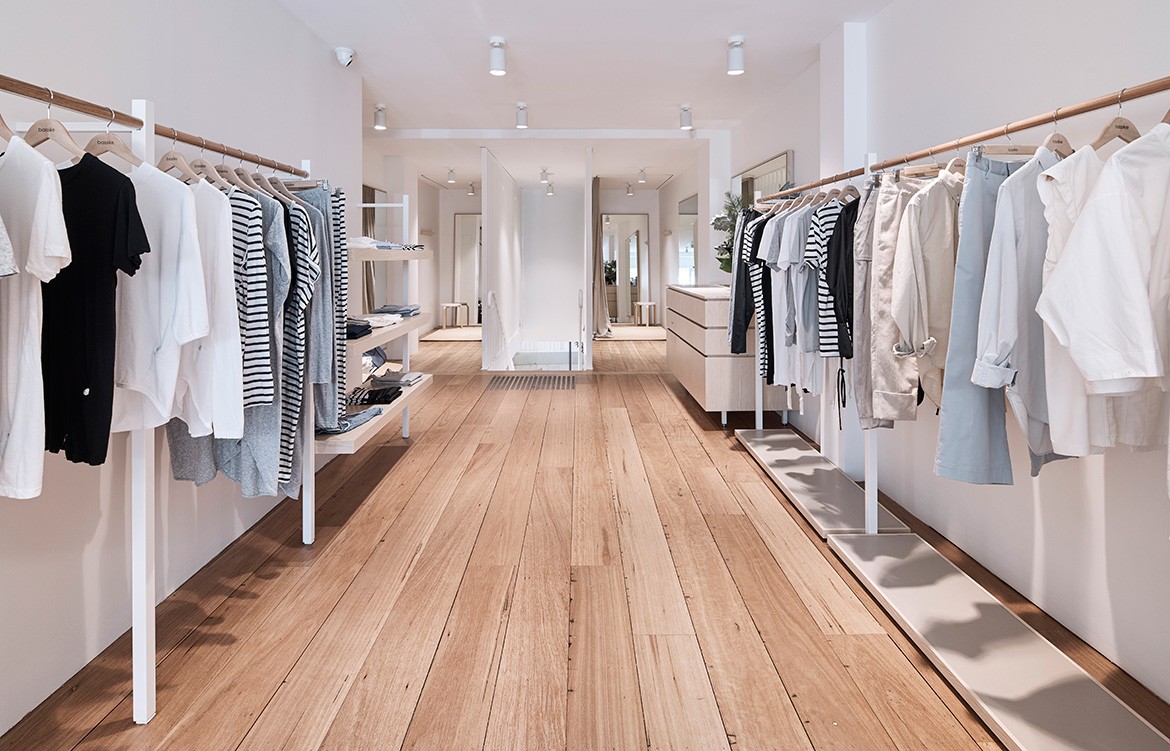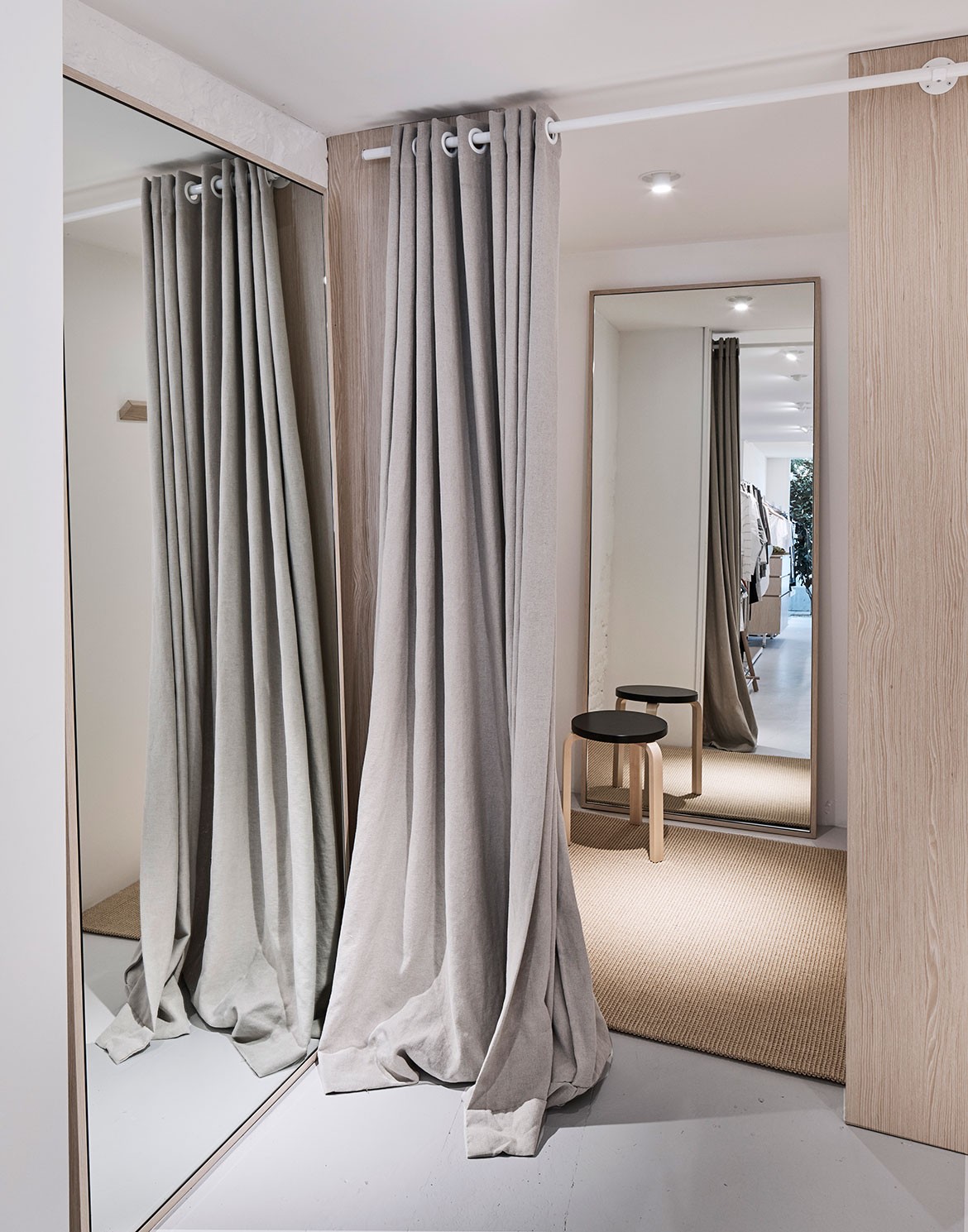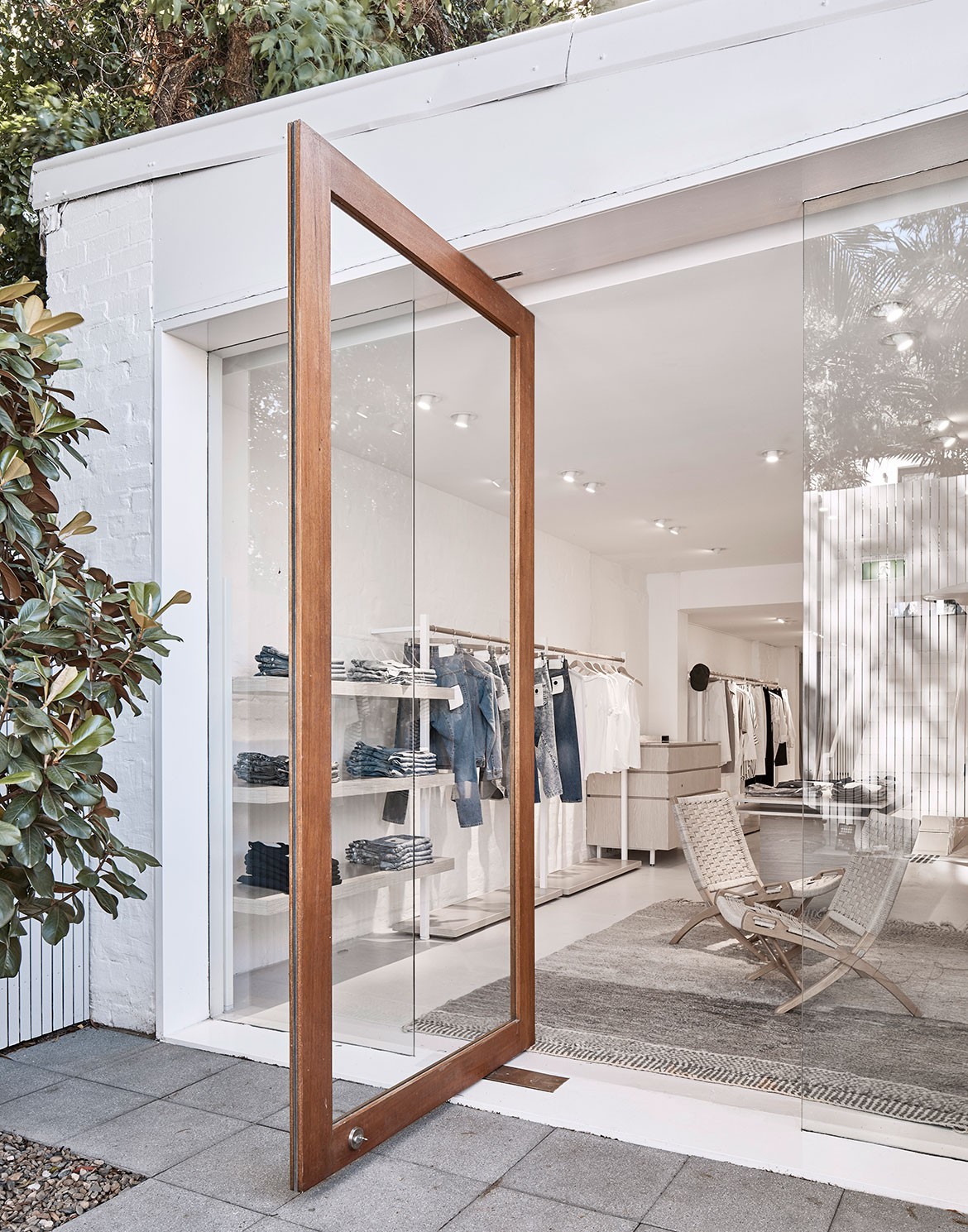 We think you might also like the Bec & Bridge space by George Livissiannis
---