With a name inspired by its beautiful seaside location in Wellington Point, Darren James and Elissa Greer's new family home 'Bayview One' encapsulates the couple's love of modernism, simplicity and functionality. The vision for the design was to create a space that not only looked good, but was also liveable and practical – somewhere the couple's busy family could enjoy and call home.
As owners of esteemed interior design studio Darren James Interiors, Darren and Elissa took the lead in the design and build of Bayview One. With hundreds of renovations for their clients under their belt, this project was an opportunity to create something that reflected their own personal design aesthetic.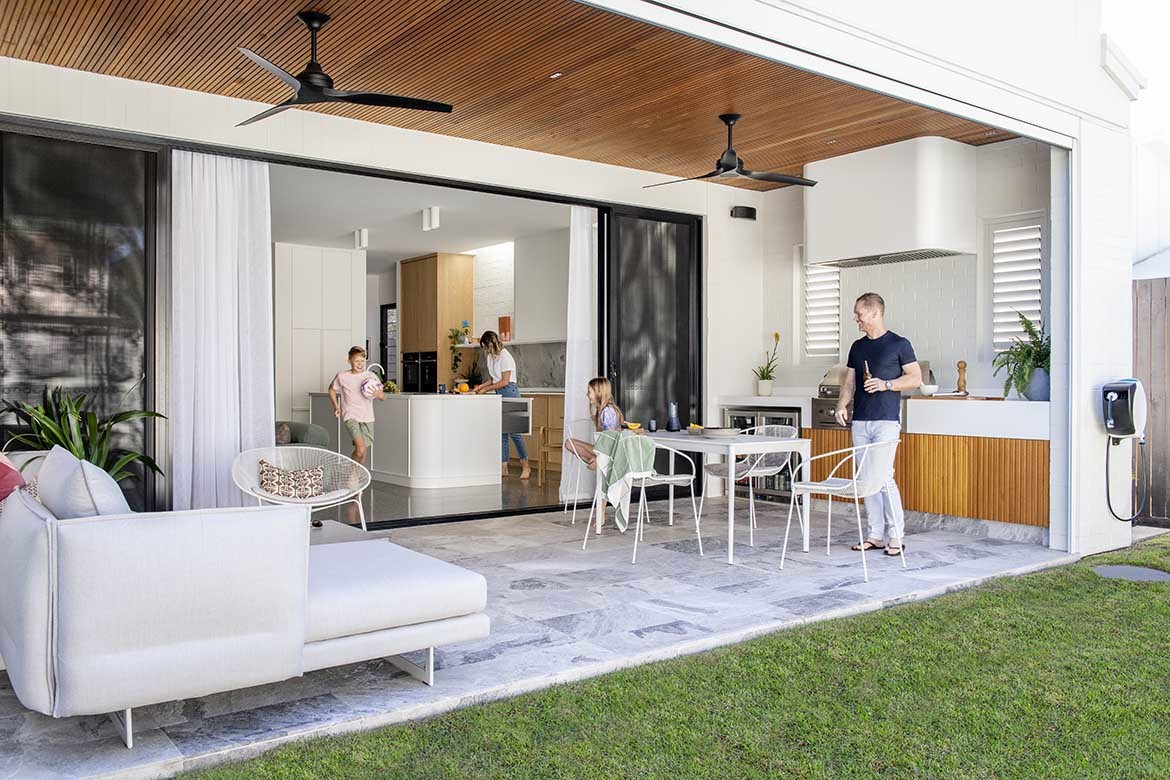 Taking a 'less is more' approach, this new build is highlighted by sleek finishes, modern materials, clean lines, and a neutral and light palette. Seeking a seamless and integrated look for Bayview One's interiors, Staron Solid Surface from Austaron Surfaces features prominently throughout the property, from the kitchen, scullery and study to the powder room, main bathroom and laundry.
Staron Solid Surface is a highly functional and beautiful mineral and acrylic surfacing material. It is known for its ability to create long and wide continuous surfaces with no open or conspicuous joins, and it can also be thermoformed into flowing curves or sculpted into any shape imaginable. These properties enable sinks and basins to be incorporated seamlessly into countertops, which was an important aspect of Bayview One's design brief. The material is also highly durable and low maintenance, which gave the designers peace of mind.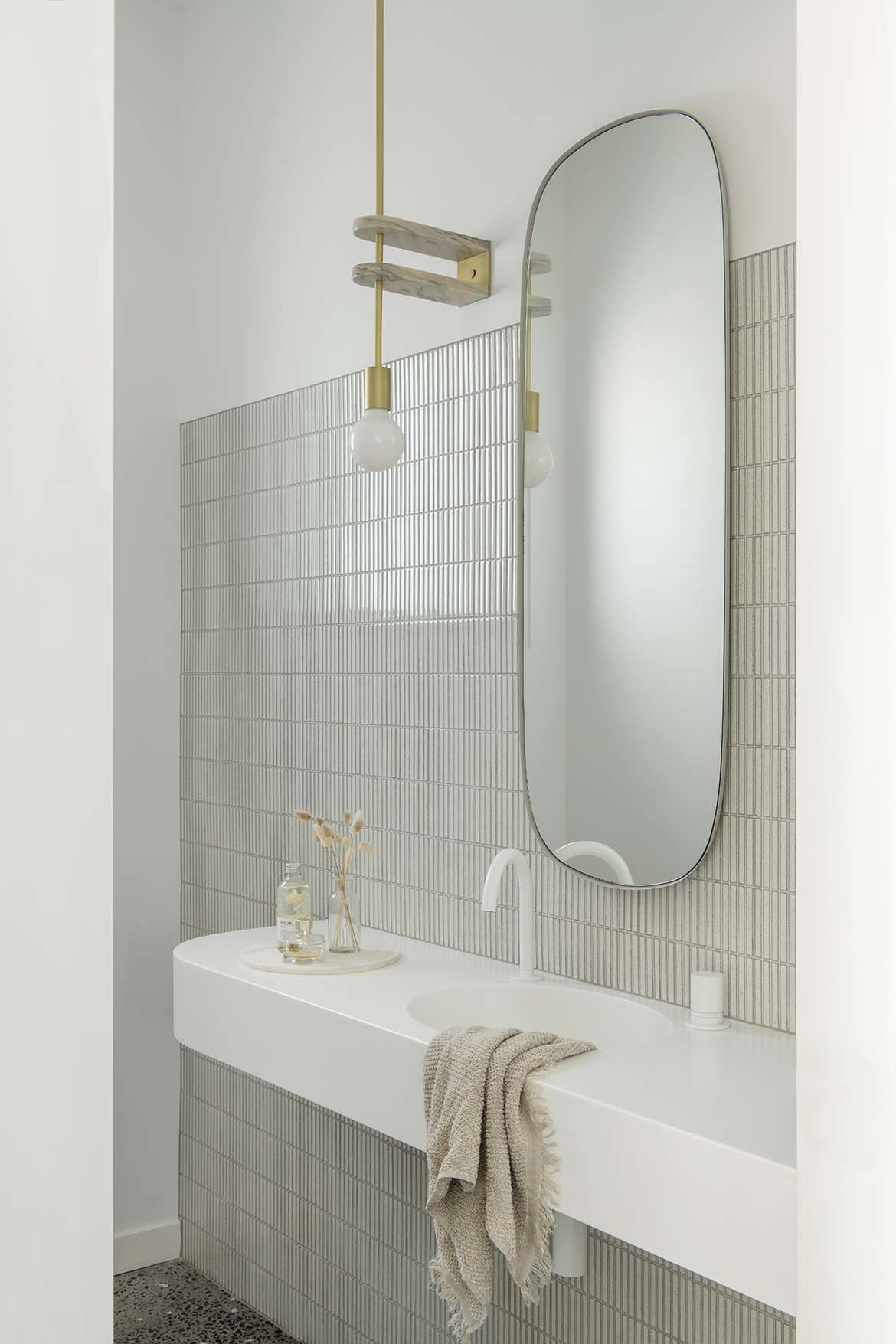 When the couple relocated their old home to a vacant block of land on the bay islands, the existing Staron Surface benchtops were able to be repurposed and re-joined on site. In that instance, Staron's ability to be easily re-worked for increased longevity is another attribute valued by Darren and Elissa. Standing up to the test of time in its first life and able to be easily removed, transported and reinstated for its second life.
Having had Staron Solid Surface in their previous kitchen, and seeing how well it held up to constant wear and tear by a family with young kids, Darren and Elissa went with the material once again for Bayview One's kitchen benchtops. The material is long-lasting, and easy to clean and bring back to life with a quick buff, making it the ideal choice for demanding interior applications.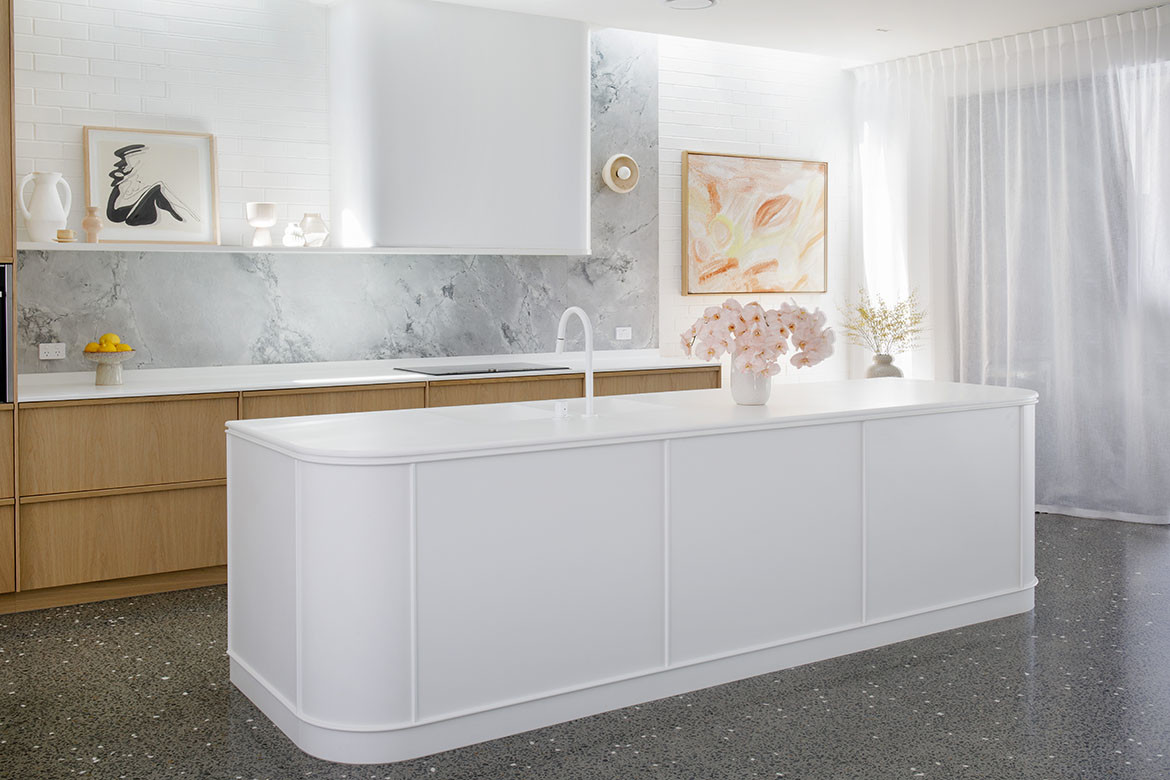 In keeping with the home's light and bright neutral palette, the designers specified Staron Solid Surface in a Bright White colour with a matte finish. In the kitchen, this colour and finish maintained the all-white design of the island bench while the integrated kitchen sink completed the seamless look. With Staron, you can determine the gloss level of the product with the installer, which allowed the designers to achieve their required finish that complemented the Taubmans cotton sheets joinery throughout the home.
Staron Solid Surface is also used in Bayview One's Powder room and main bathroom. The custom-curved vanity top includes an integrated Staron Solid Surface basin. In fact, many of the soft curved ends and surfaces throughout the home are thanks to Staron's ability to be manufactured or thermoformed into almost any curved shape. Darren and Elissa have collaborated with Austaron for over 15 years, developing an affinity with the family-run company's approach to quality and service. Having worked with many different types of materials throughout their career, it is telling that the designers chose Staron Solid Surface for all worktop surfaces in their own home.
Austaron Surfaces
Darren James Interiors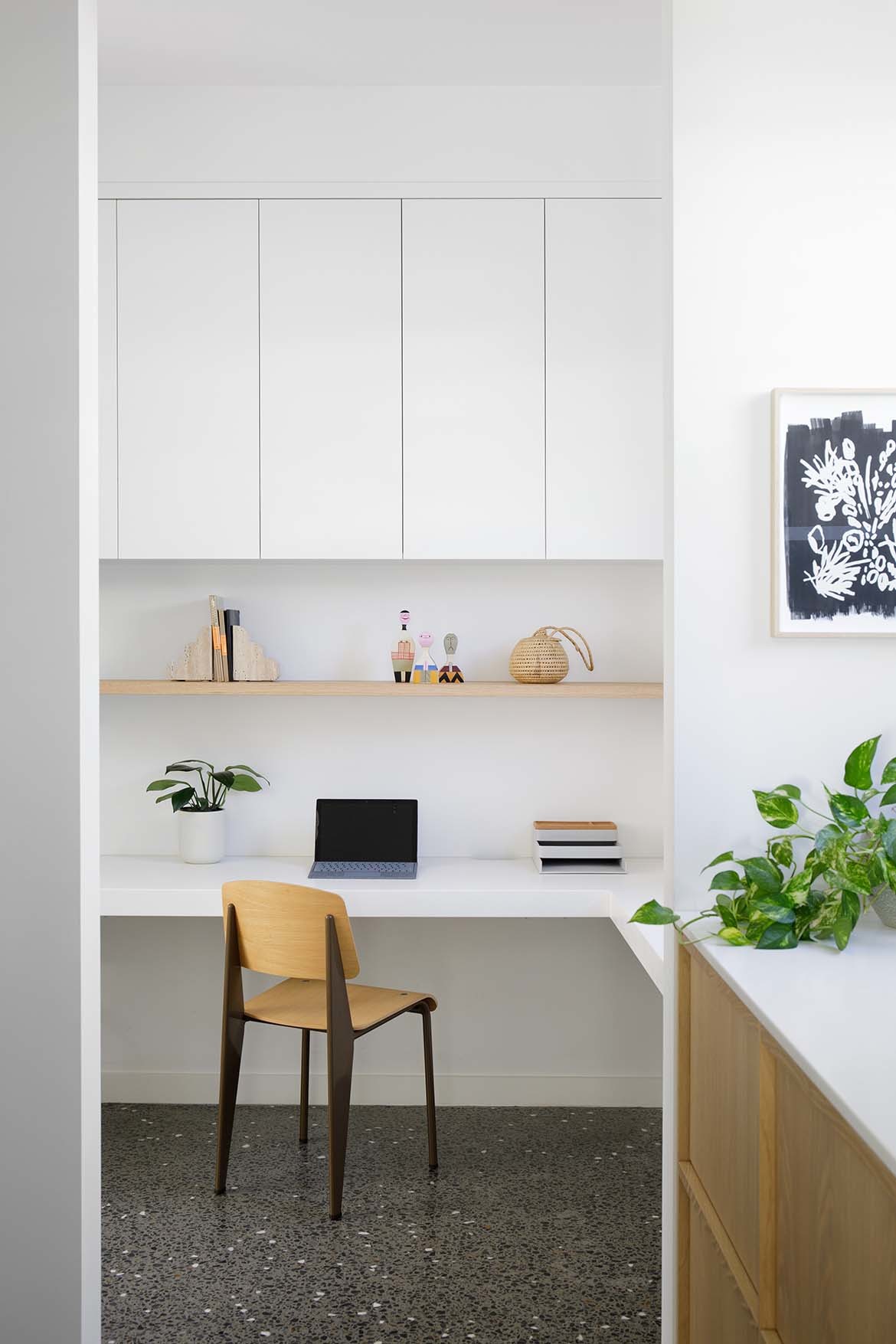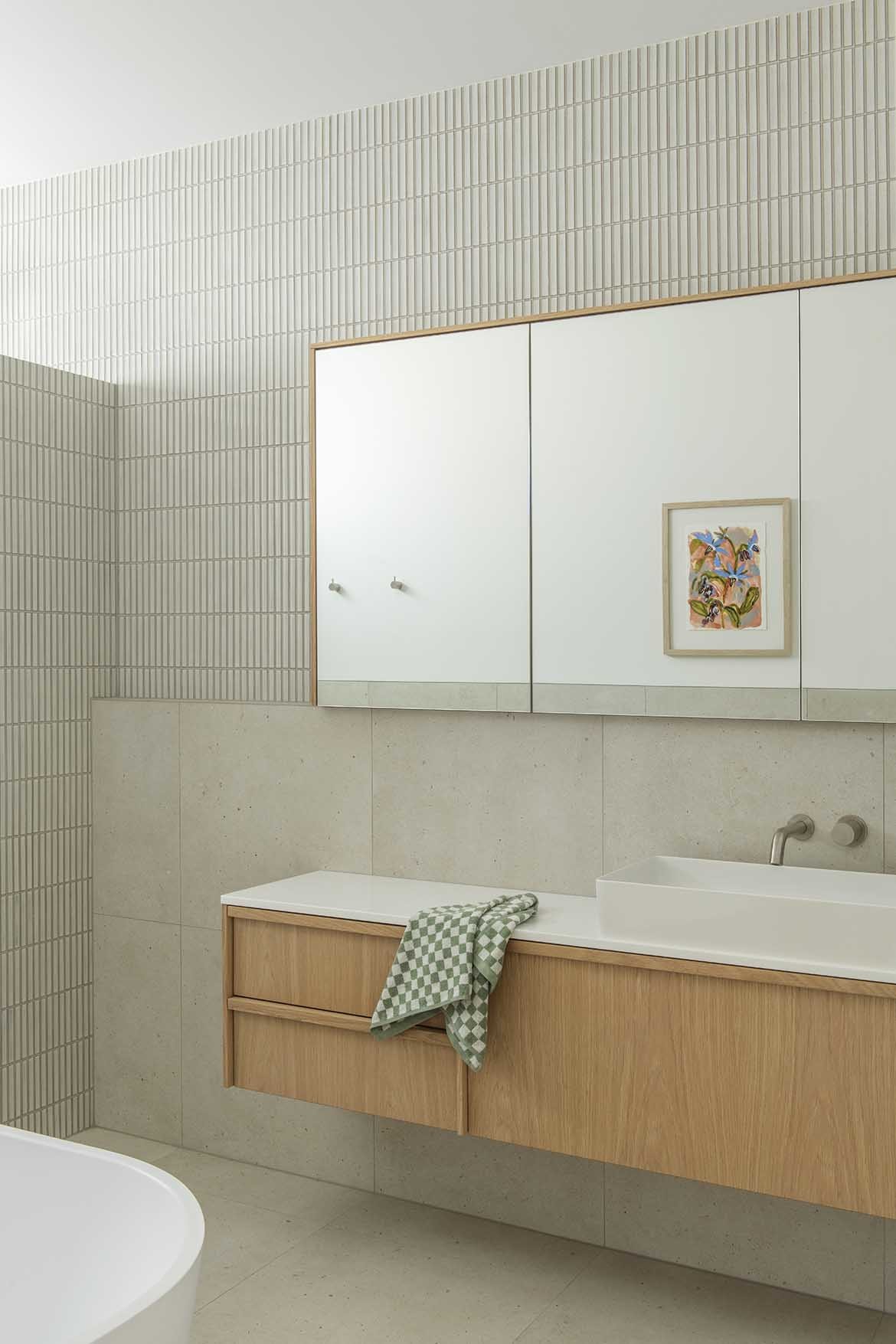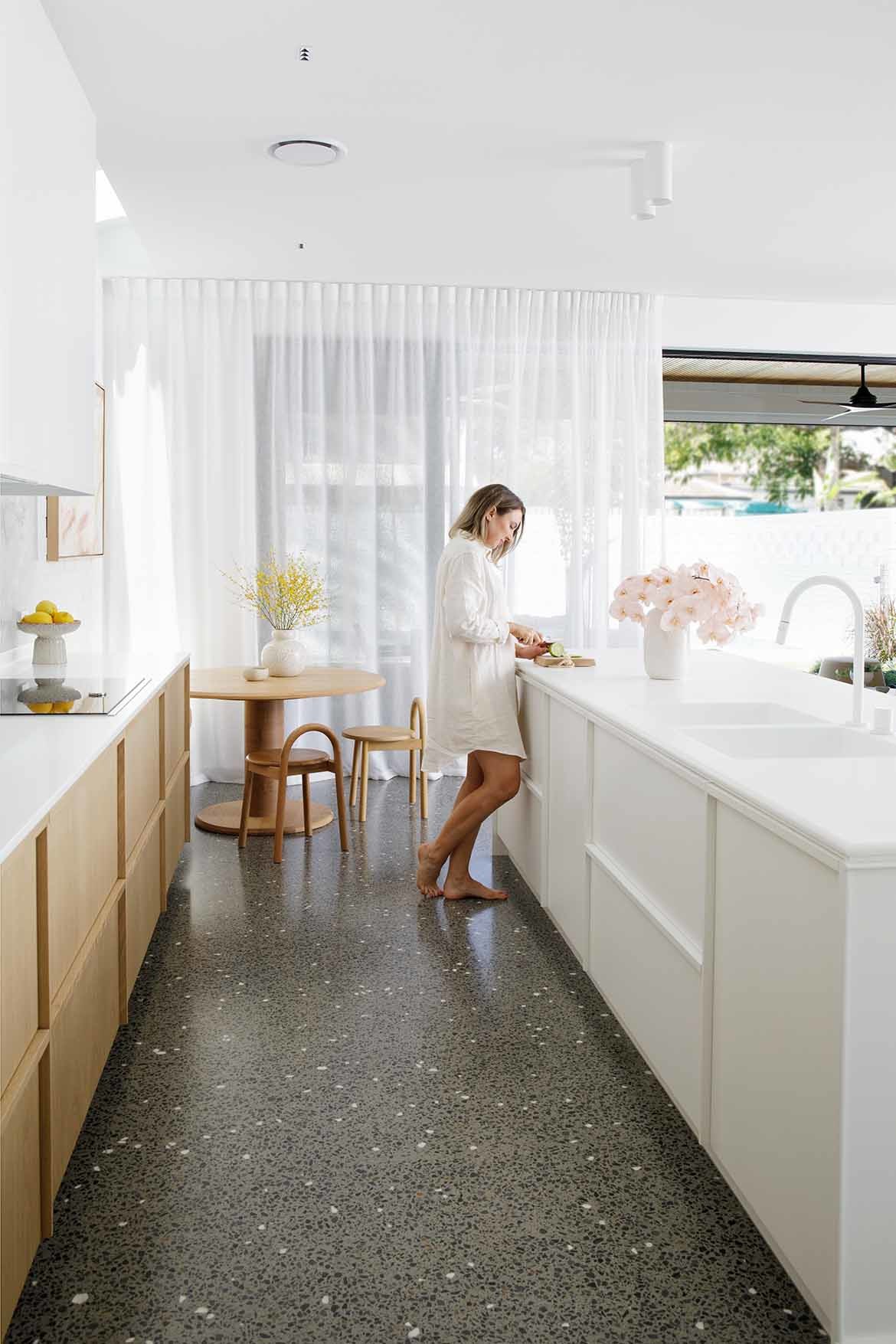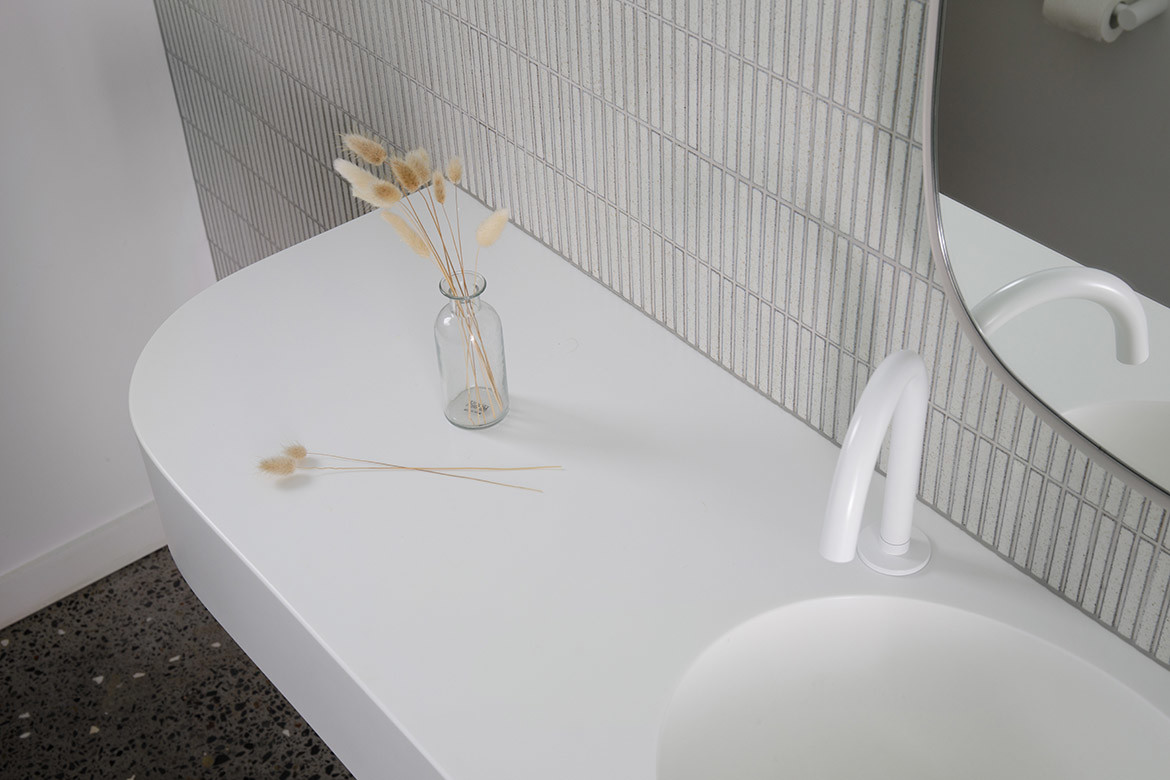 ---