B&B Residence is an alterations and additions project in the suburbs of Brisbane. The clients are working professionals with three young children, three chickens and a Boston Terrier – her name is Joy.
Their brief to local architecture studio, Hogg & Lamb, was for a private and "peaceful house" following minimalist design principles and features a strong connection to the outdoors. And a limited budget was an important part of the brief. As a result, maximising the functionality of the existing Queenslander was key to the final design.
In fact, the entire original house was retained, thus keeping costs to a minimum. It was simply re-imagined as the children's realm, while the master bedroom suite and grown-up spaces were located in the new addition.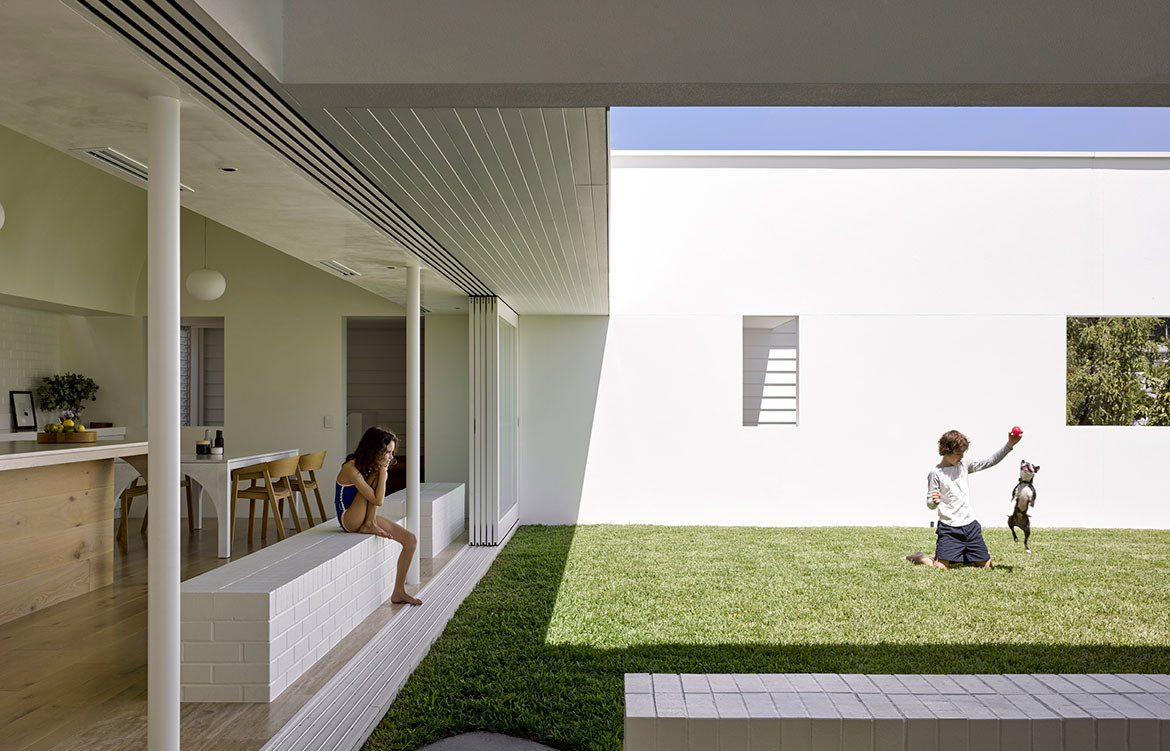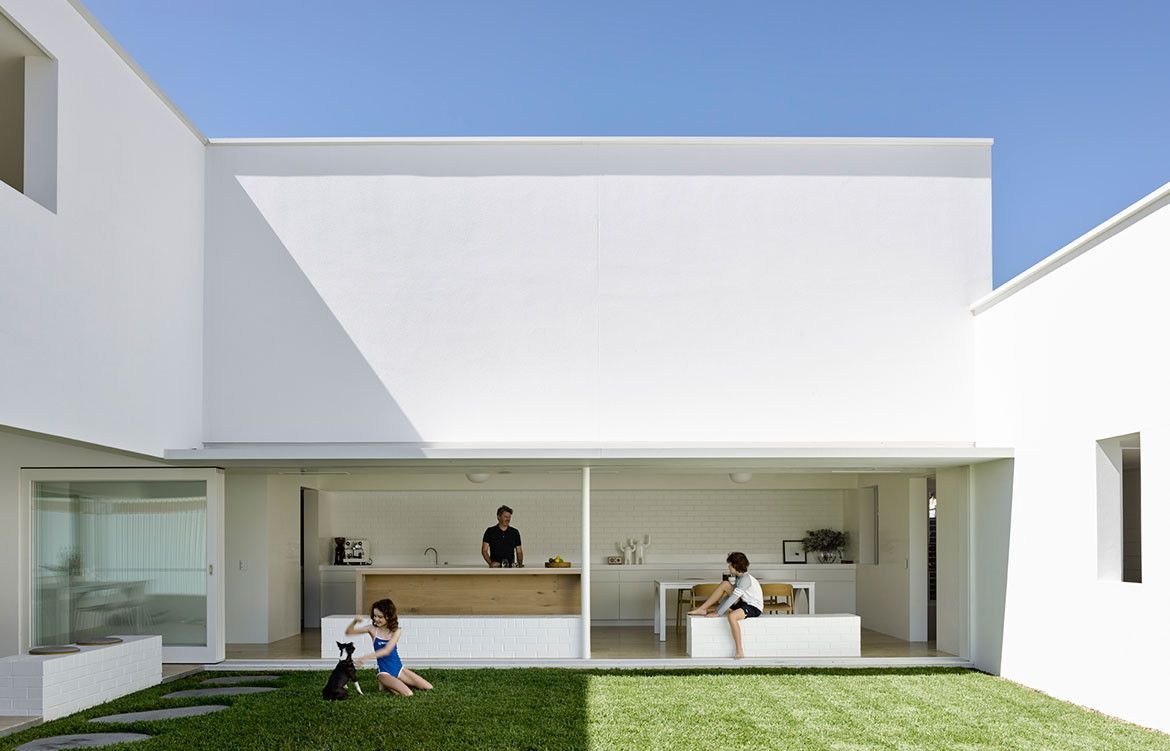 Initially, this was met with some trepidation from the clients, but they quickly came to understand and appreciate how the separated realms afforded privacy and retreat.
"Committed minimalists, the aesthetic quality of the interior and exterior was seen as crucial," says Michael Hogg, referring to his clients.
Respecting this affinity to minimalism, the project team sought to remove superfluous materials, features and distractions. "The removal of typical building elements such as skirtings, architraves and cornices – with the use of a restrained palette of materials – enables the occupants to focus on the essential qualities of nature: the blue of sky, the green of lawn, and the turquoise of water, in a heightened and serene atmosphere of calm," says Michael.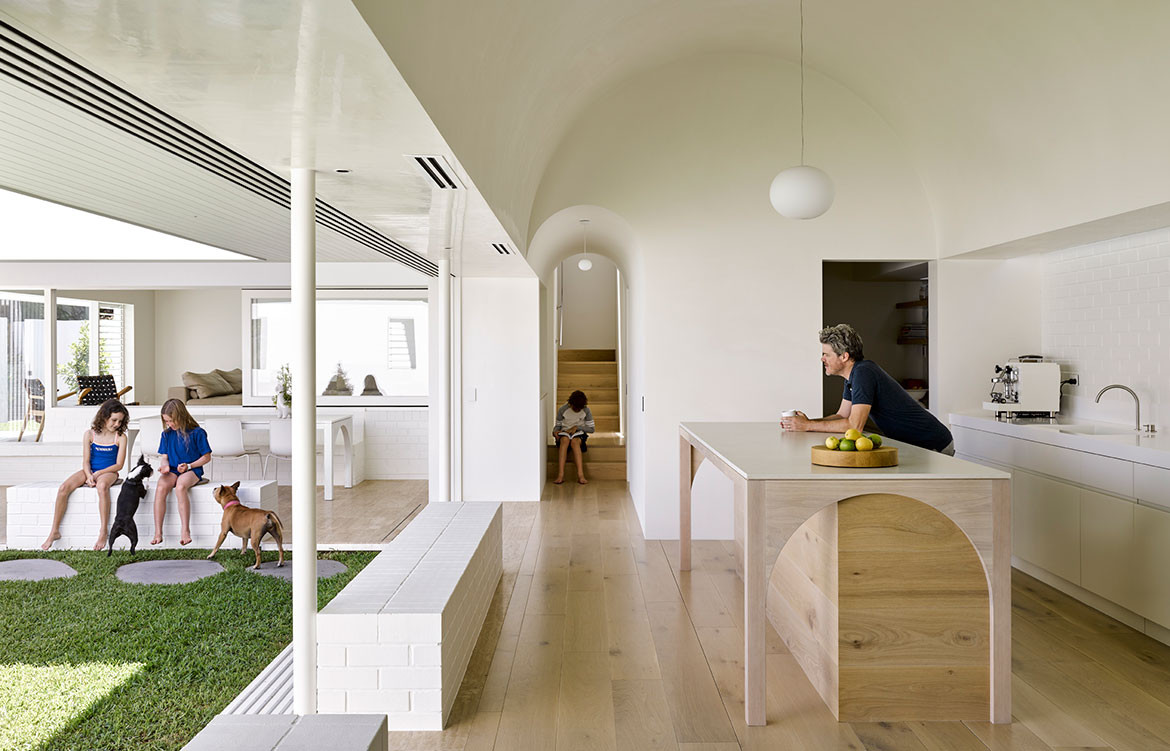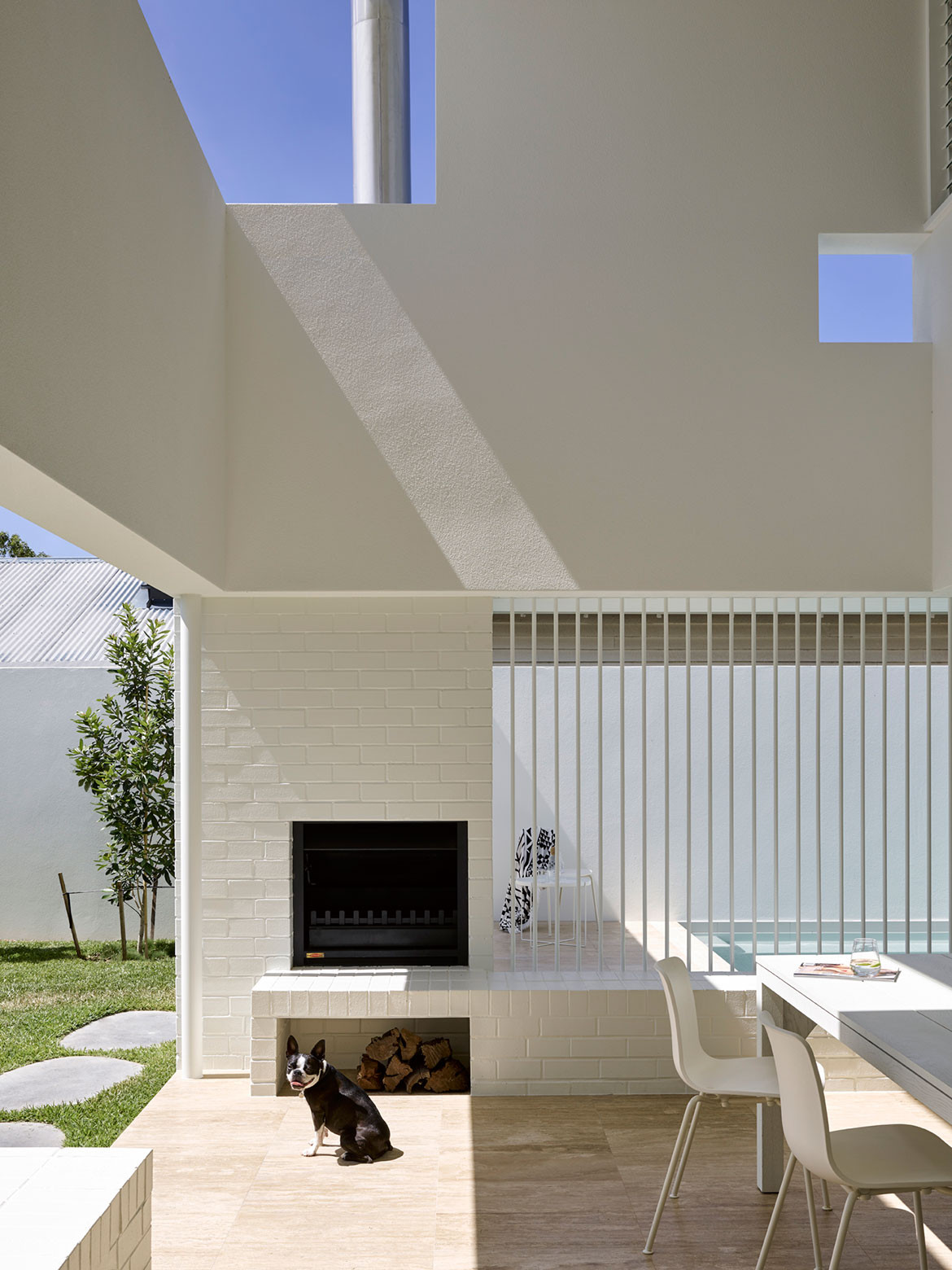 However, it was important to find an alternate, albeit understated, way to define the different spaces. Rather than relying on materials to do this, Hogg & Lamb played with the notion of "volume as room maker". The kitchen resides within a double-height barrel-vaulted space. This signifies the importance of this area as the centre around which home life revolves.
The master bedroom and ensuite similarly contain smaller barrel vaults marking their relative importance in the overall composition of the new building and its interlocking volumes.
The fact that the builder was a friend of the client's meant that there was a very "collegiate" relationship whose informality led to cost savings and easy resolution of problems as they arose.
The clients are now able to experience the best of both worlds in their new home. Whether they are indoors or out there is a level of openness, natural light and ventilation akin to being outdoors. Likewise, no matter whether the family is enjoying time together or peaceful separation, the feeling of connection is a constant.
Hogg & Lamb
hoggandlamb.com
Photography by Christopher Frederick Jones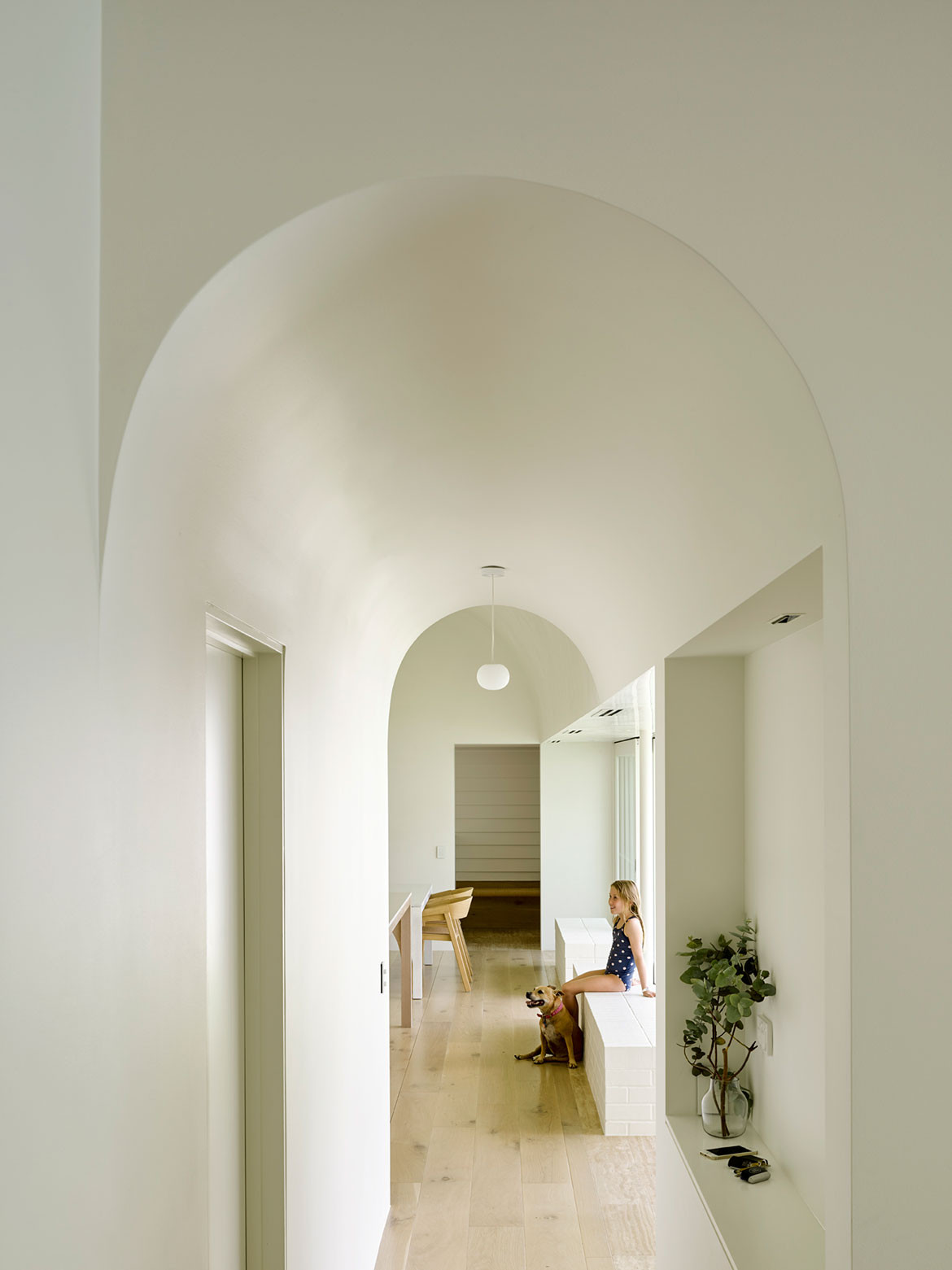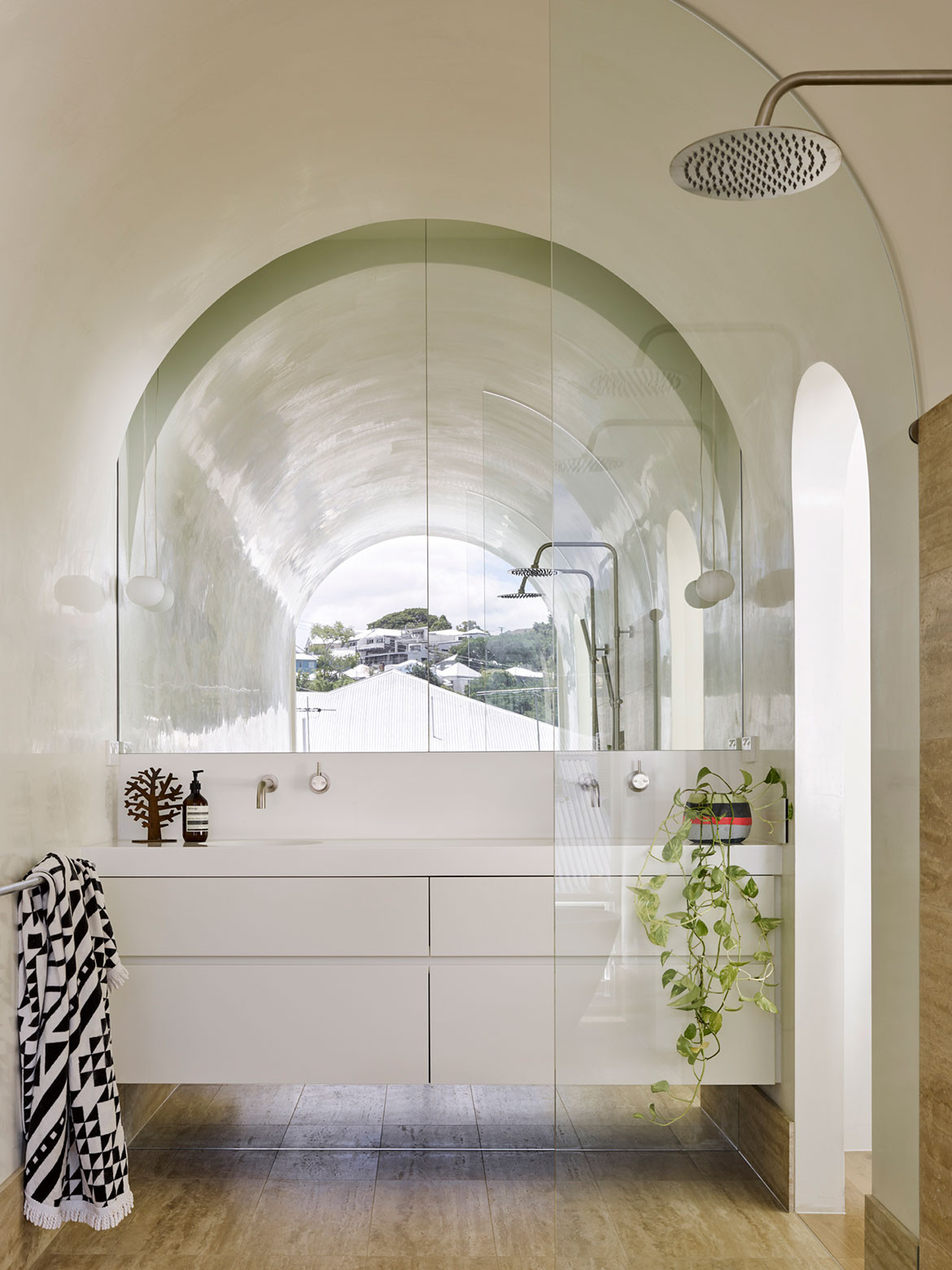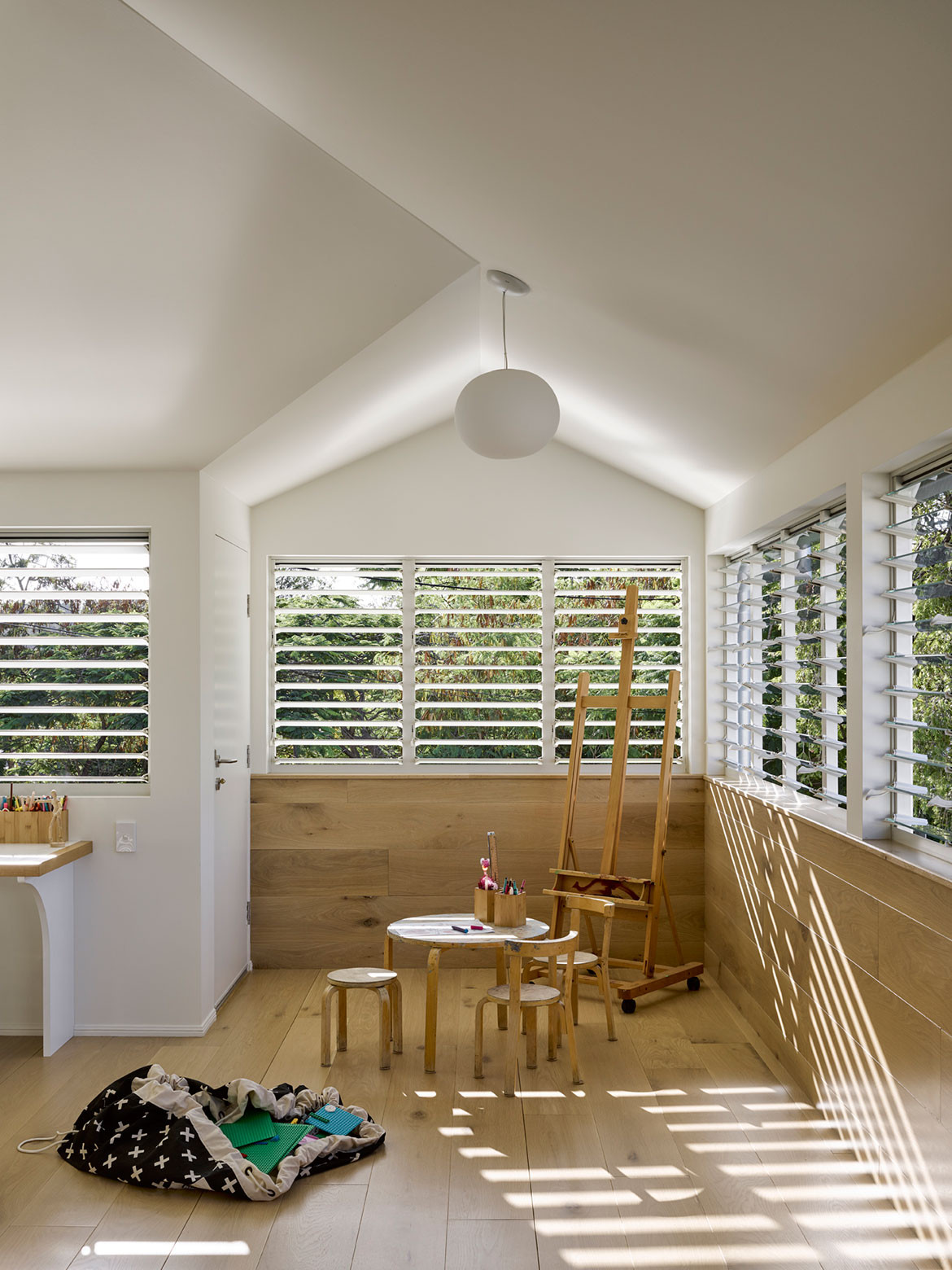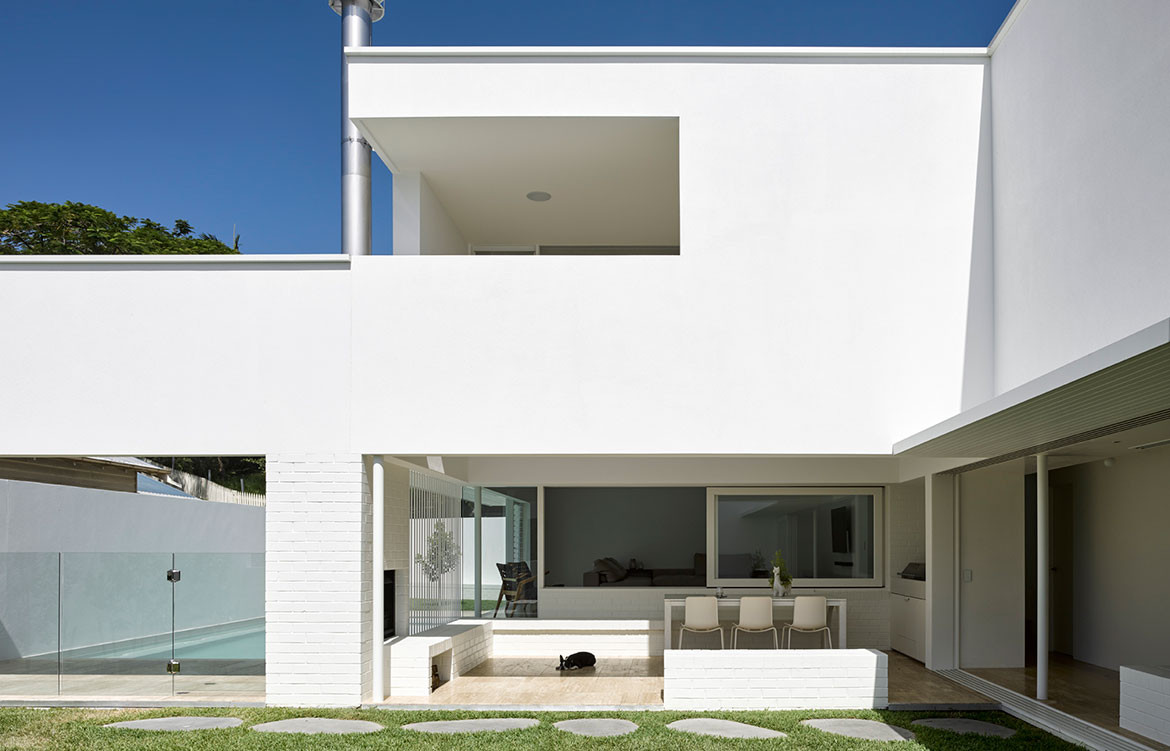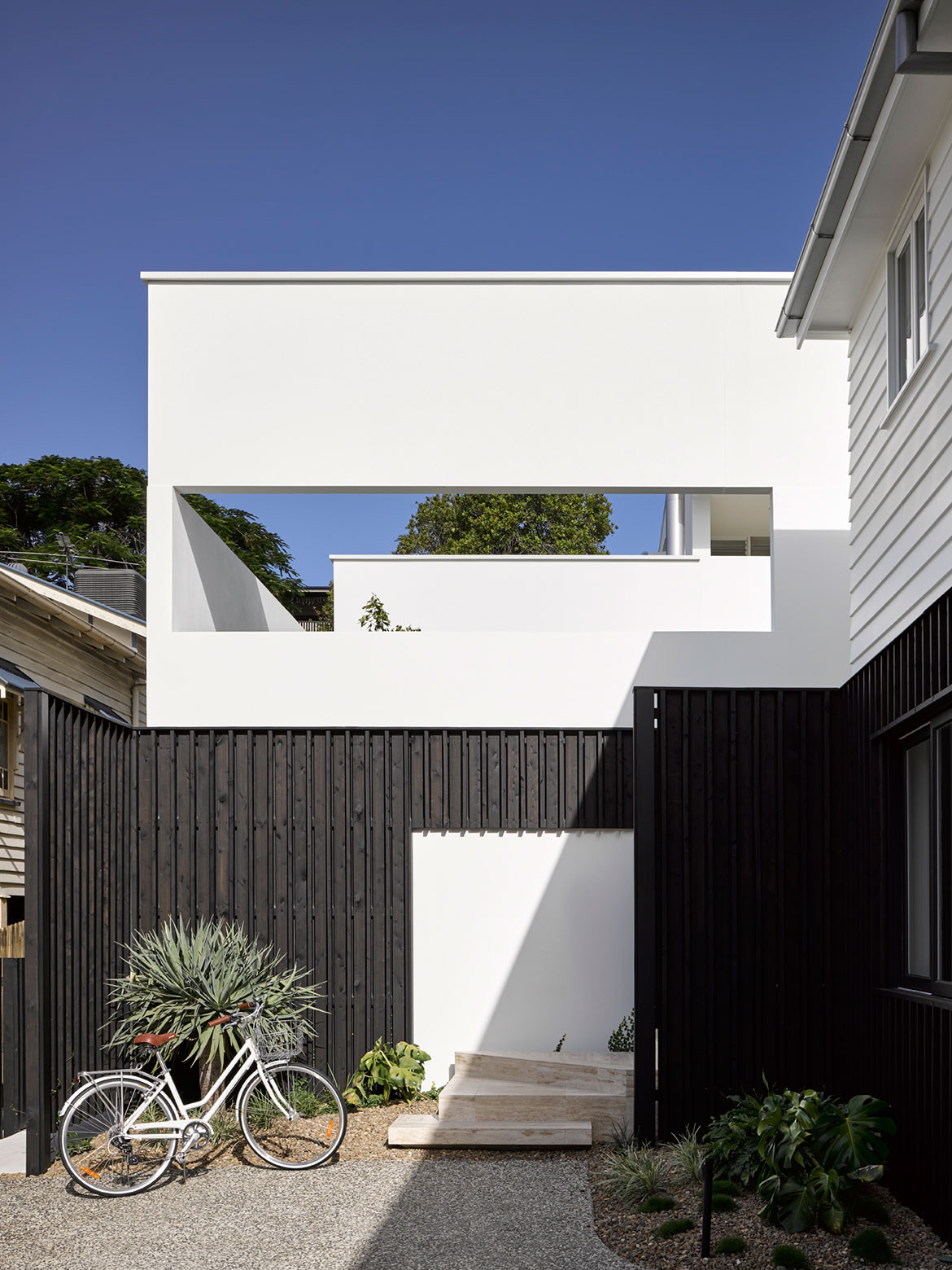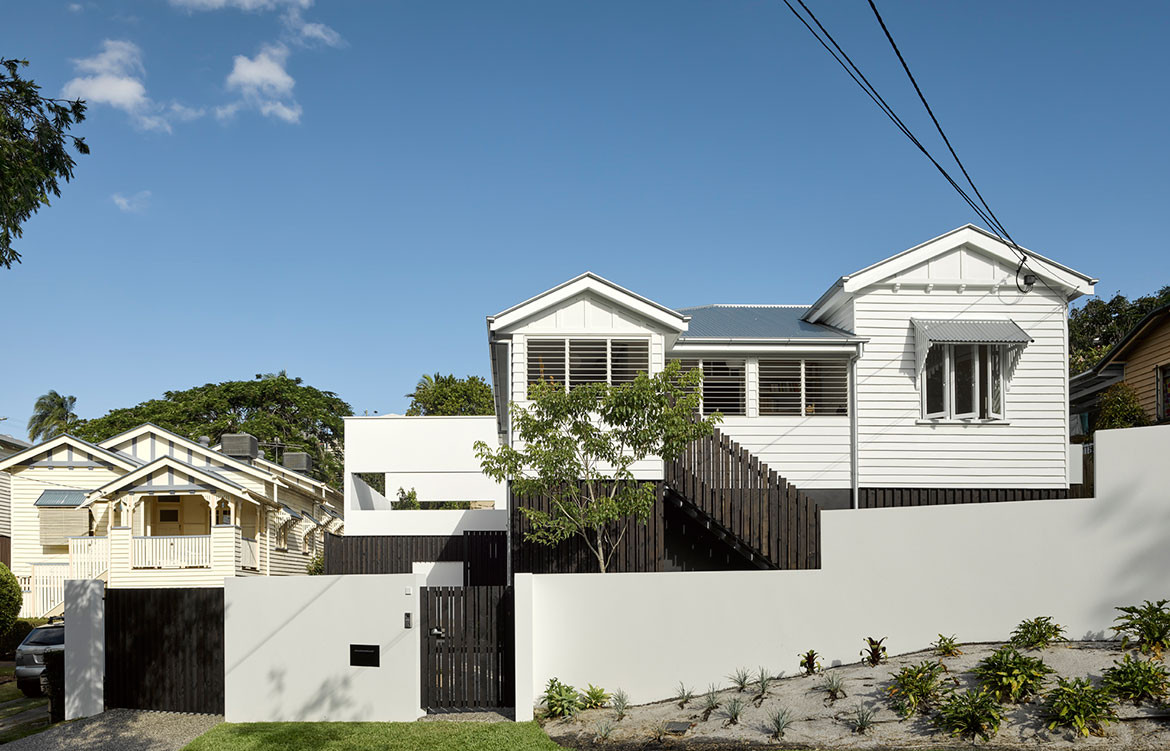 We also think you might like Halo House by Breathe Architecture 
Tags: Architecture, Brisbane, Ceasarstone, Christopher Frederick Jones, corian, e15, Flos, Glo-Ball pendants, Hogg & Lamb, Holly Cunneen, Jetmaster, Michael Hogg. Greg Lamb, muuto, Queenslander, Sussex Taps, sussextaps, Travertine, Venetian plaster, Vola
---