The Bell House in Balmain, Sydney, underwent a remarkable transformation, blending the old and the new to create an open and modern living environment. The owners brought their own skills to create a captivating and lush retreat with Mark being a landscape designer.
Initially, Teolam Architects was tasked with undertaking just the documentation, but as the project evolved, the team ended up redesigning many areas throughout the home. Lena Teo, the lead architect, was adamant about maintaining the original dual outdoor room concept, which was central to the original design by CplusC Architects. The focus was on creating a sense of grandeur and openness, while maximising the restricted building footprint.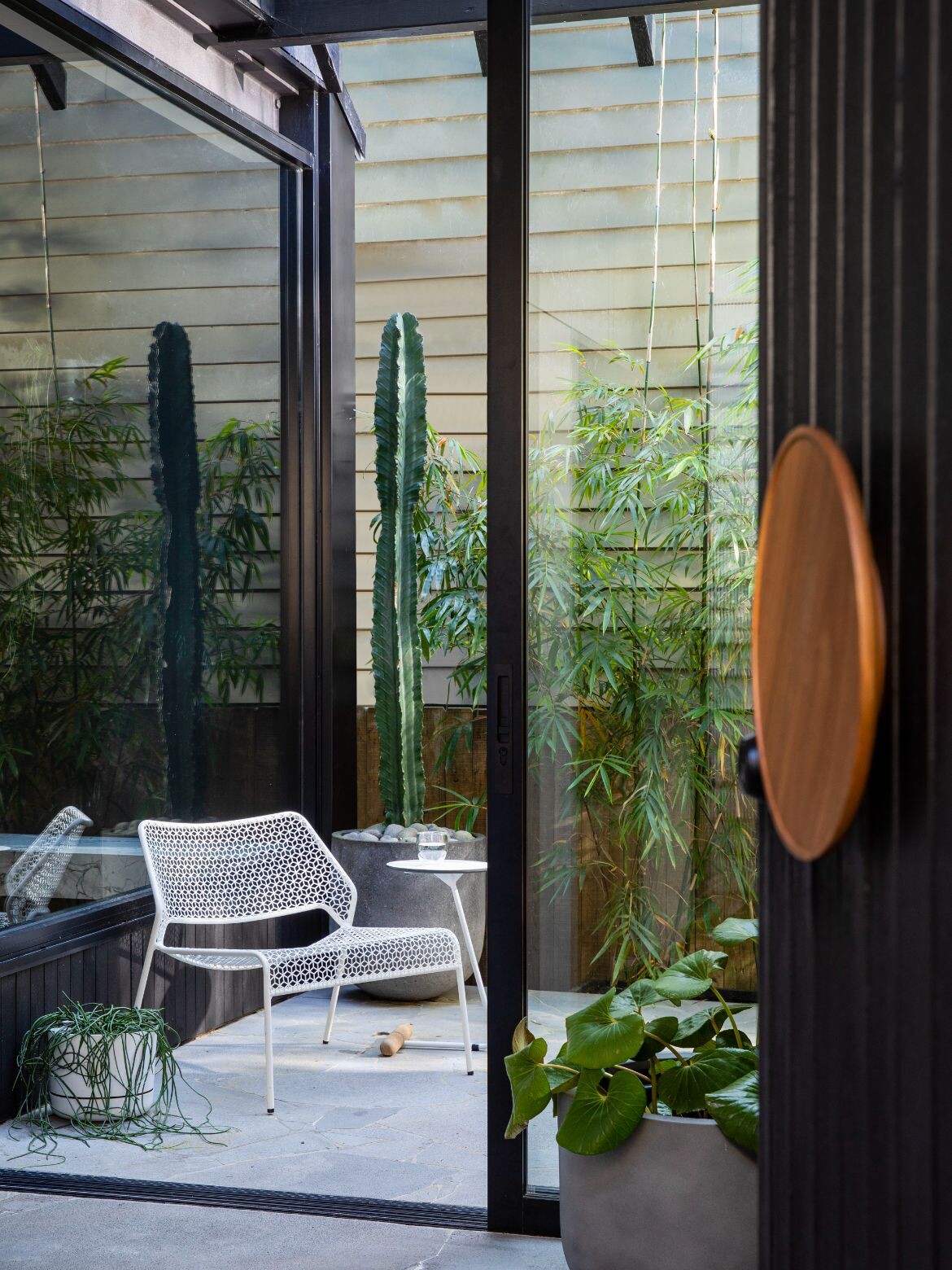 The ground floor extension boasts a sleek new kitchen, adjoining dining area, and living room, with large glass panes that blur the line between the interior and exterior spaces. Sandwiched between two beautifully landscaped outdoor "rooms," the communal spaces have a dual outlook, with one intimate and the other lush with a feature pool.
The new addition is enveloped in black-stained rough-sawn timber cladding, which transitions from the outside to the interior where the tonal language is continued. Including built-in, seamless storage solutions, which provide a practical and stylish way to keep the home clutter-free.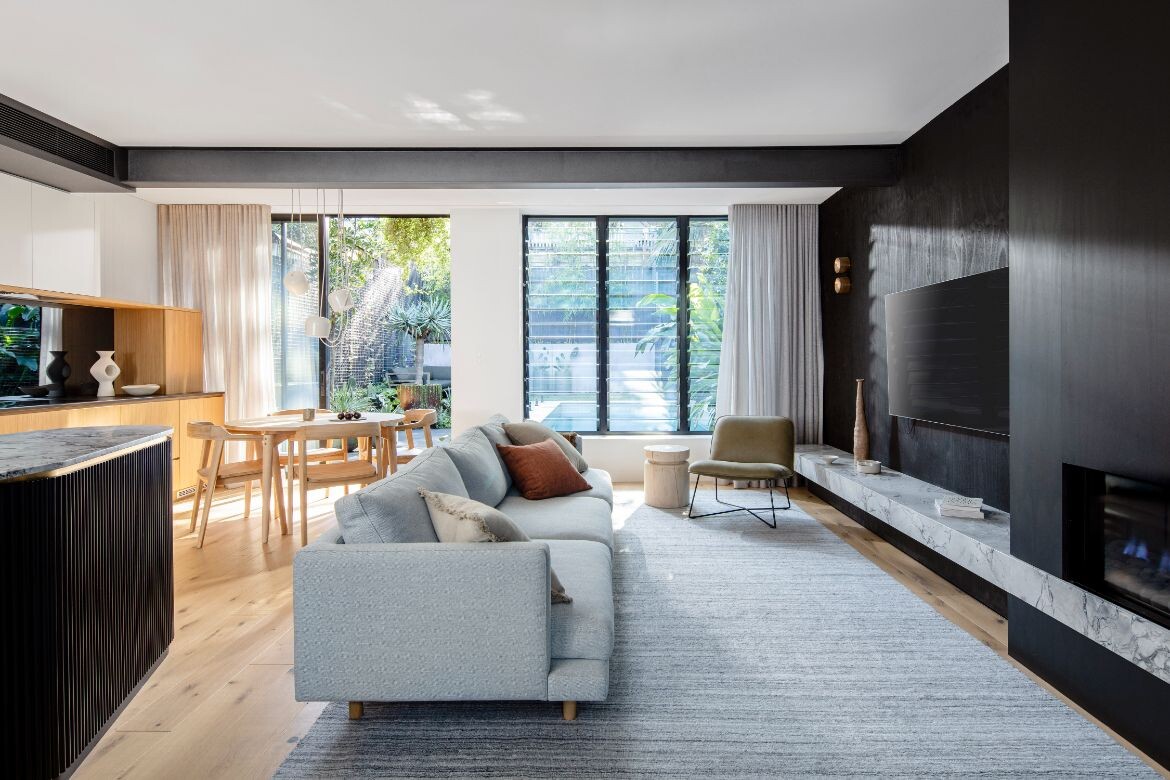 "The clients were in love with Shou Sugi Ban – the Japanese technique of charred timber – but the material was extremely expensive. I ended up testing different stains on rough-sawn Silvertop Ash and sheets of construction ply during lockdown (with the help of my then three-year-old). Porters Palm Beach was the winner, it's a beautiful product with great coverage and a really deep black tone. We ended up using this internally as well on the C-faced construction ply. For joinery, doors overlaid with hoop pine veneer were also stained with Porters Palm Beach for continuity," shares Teo on the development of the materiality.
The bedrooms have a subdued material palette with painted white, vertical striated timber panelling clad walls and joinery mimicking the textural language of the timber cladding used in other parts of the home. The master ensuite features a beautiful Japanese mosaic that covers all the walls, creating a subtle sense of depth and interest in the overall design.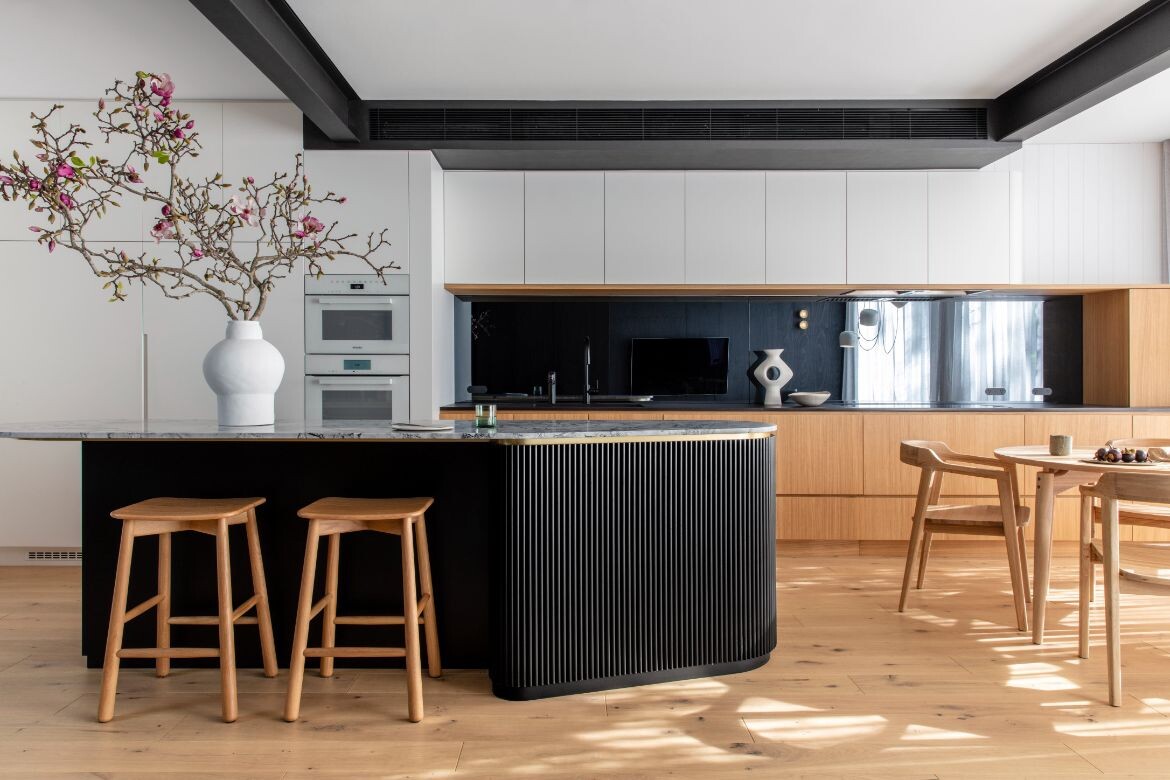 Interior designer Jacqui Koska worked closely with TeoLam Architects to select materials, specify finishes, and refine the lighting scheme. Her keen understanding of materiality elevated the choices within the home. Throughout the residence, both TeoLam Architects and Jacqui Koska's clever use of inventive design gestures has resulted in an elevated sense of spatial sophistication.
The result is a stunning home tailor-made to meet the demands of a busy family and an experimental approach to the development of perfect materials.
Project details
Architecture – Teolam Architects
Initial architectural concept – CplusC Architects
Interior design – Jacqui Koska Interiors
Photography – Jason Busch
Builder – Don Gee Building
Landscape – Bell Landscapes
We think you'd love this story that explores architecture that uses Shou Sugi Ban.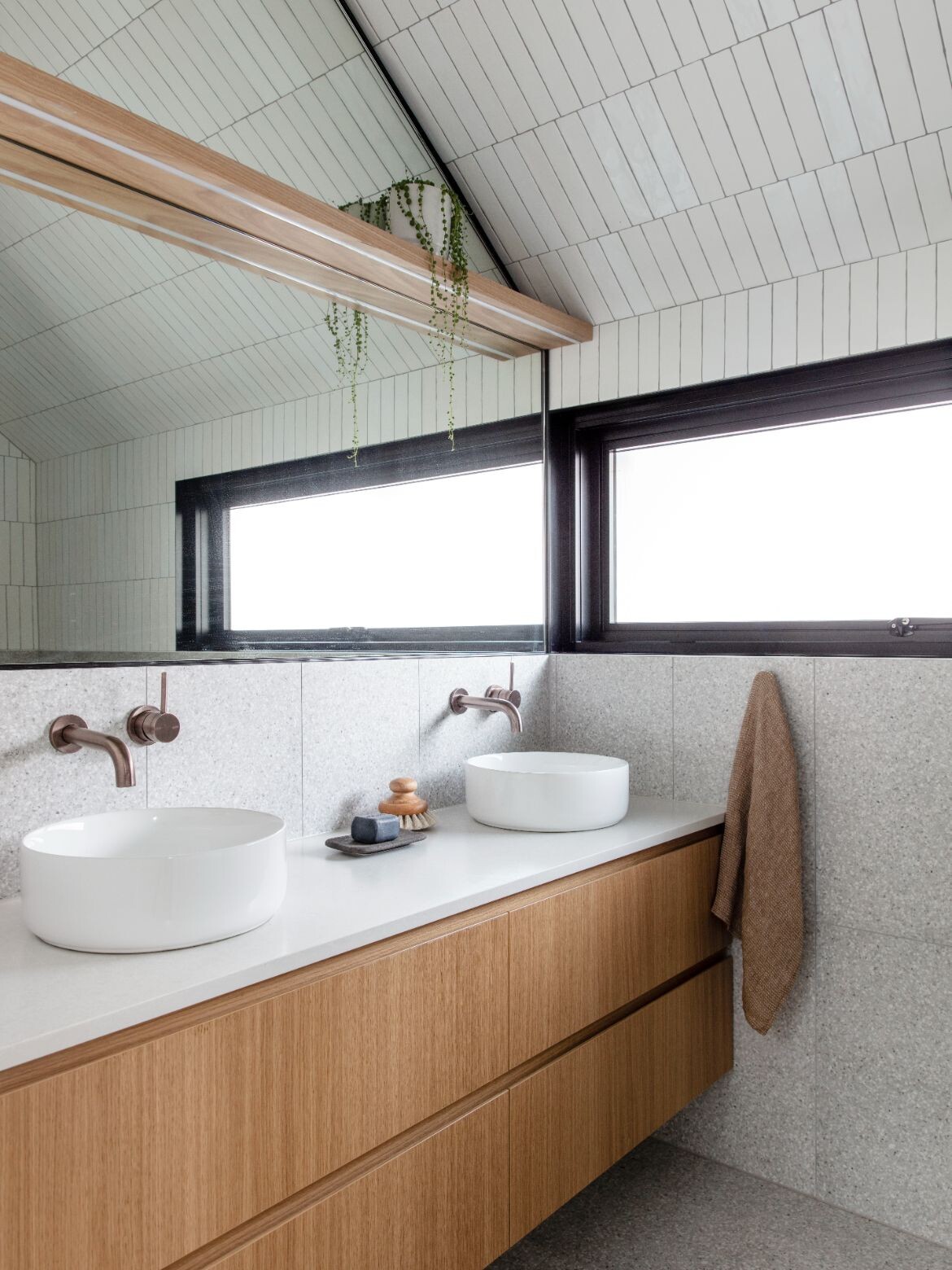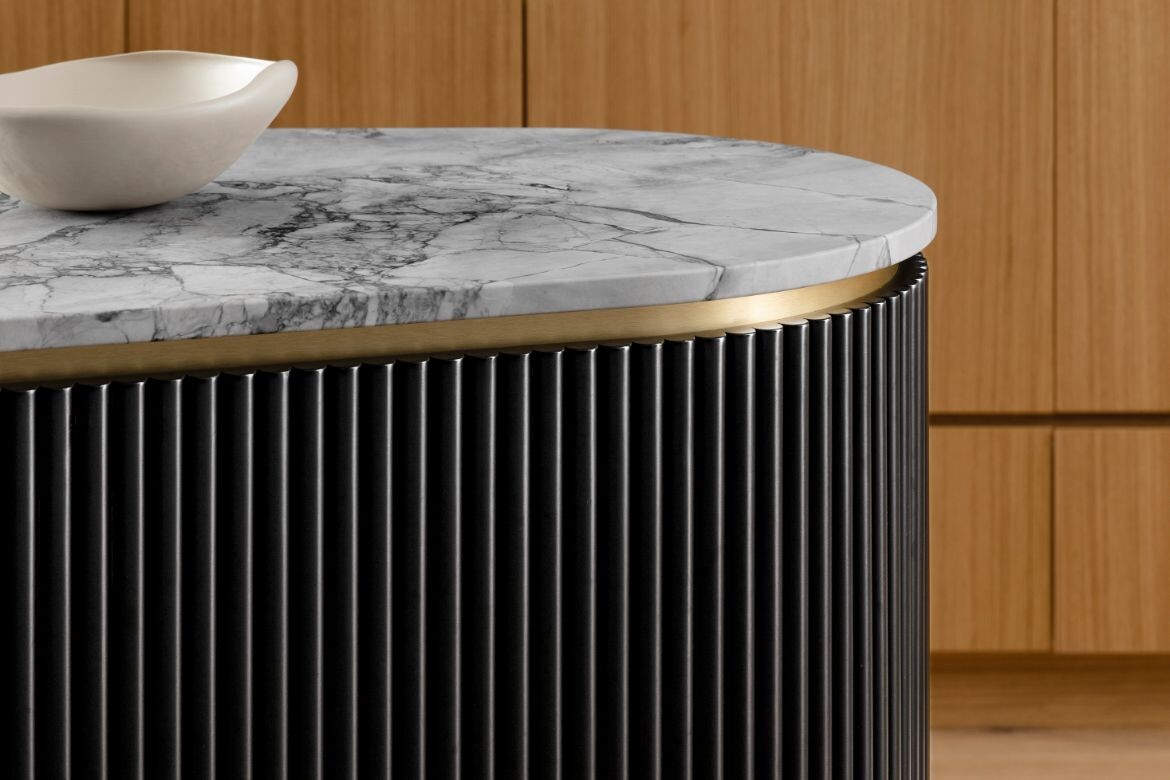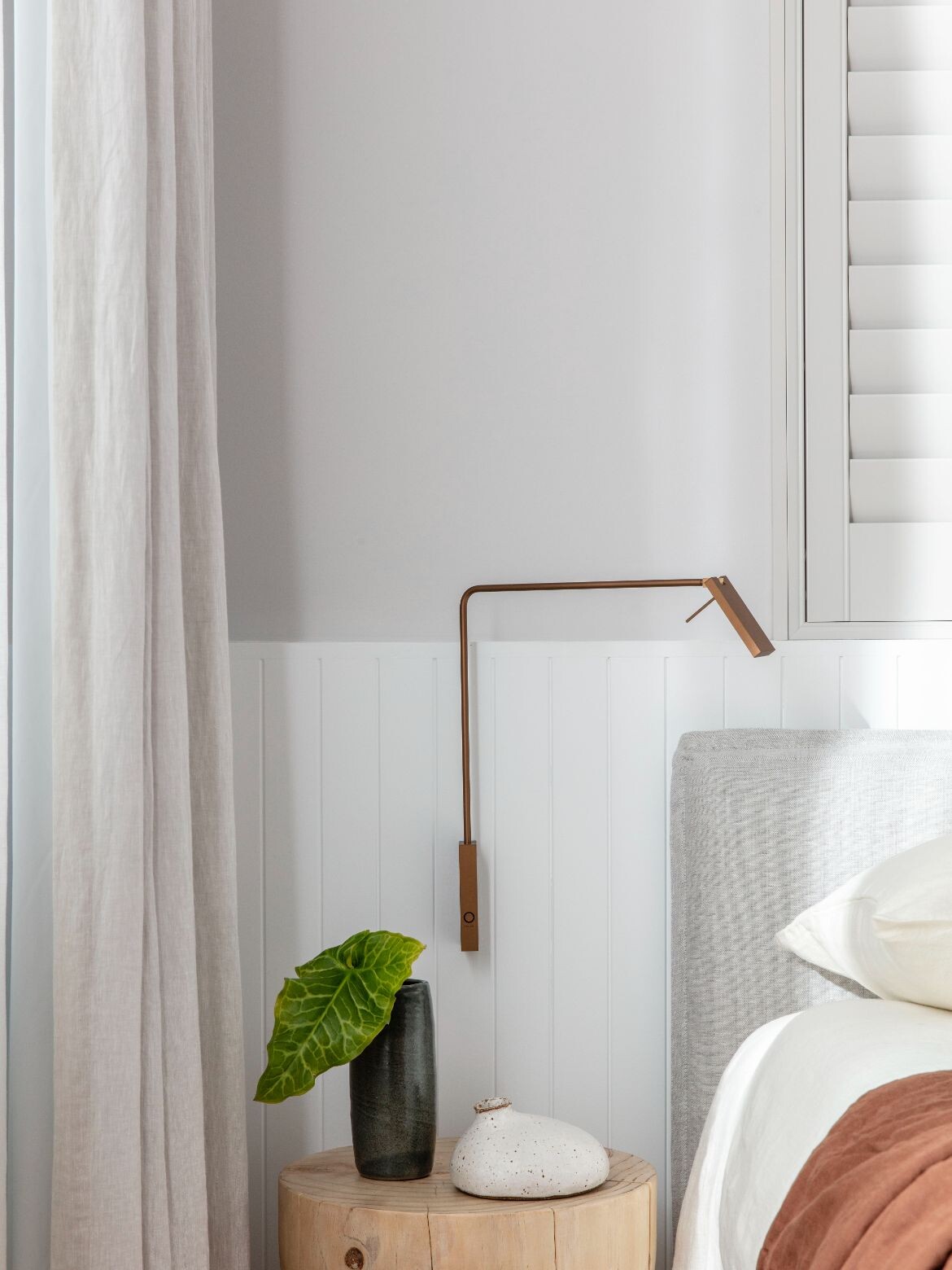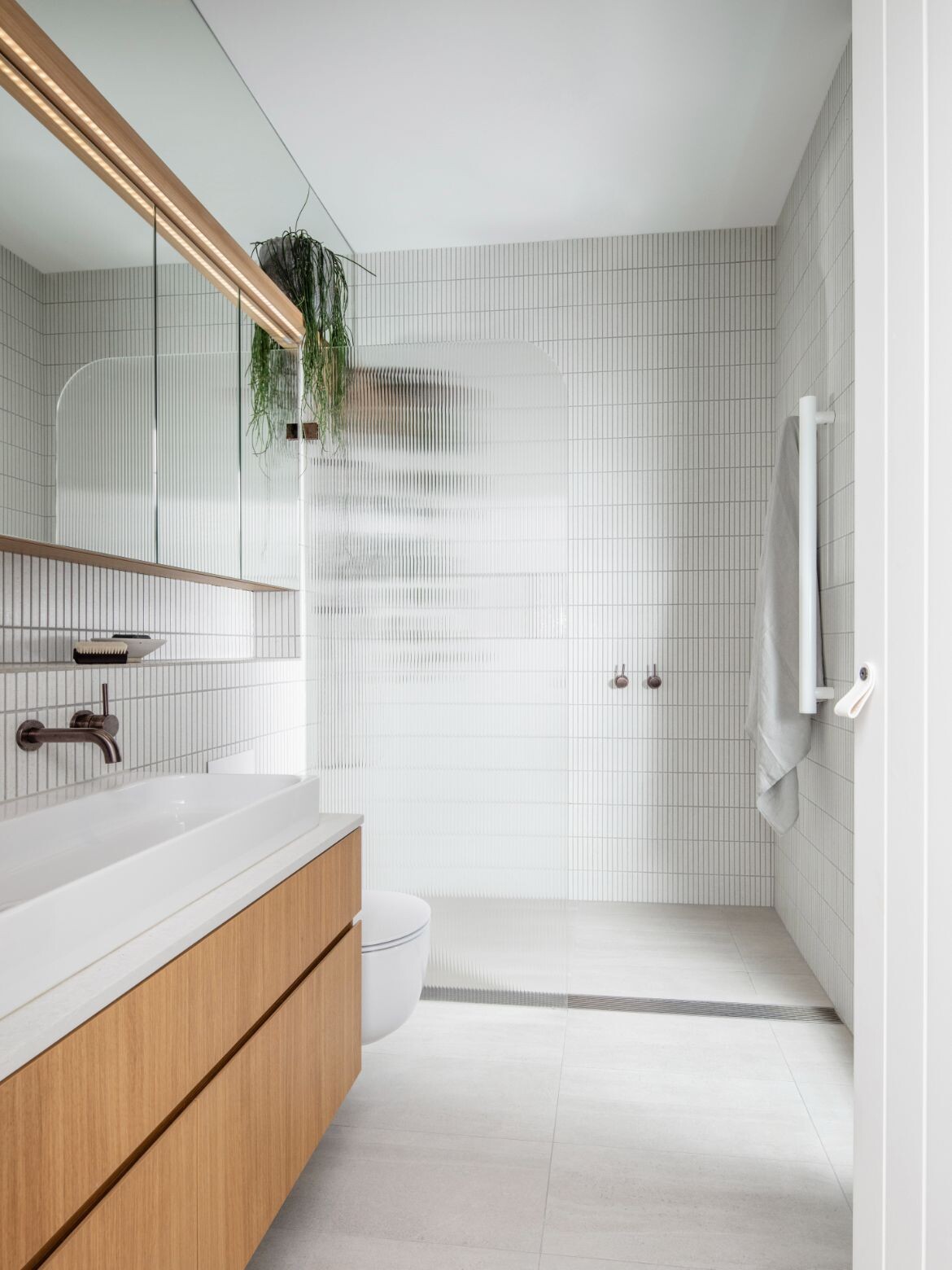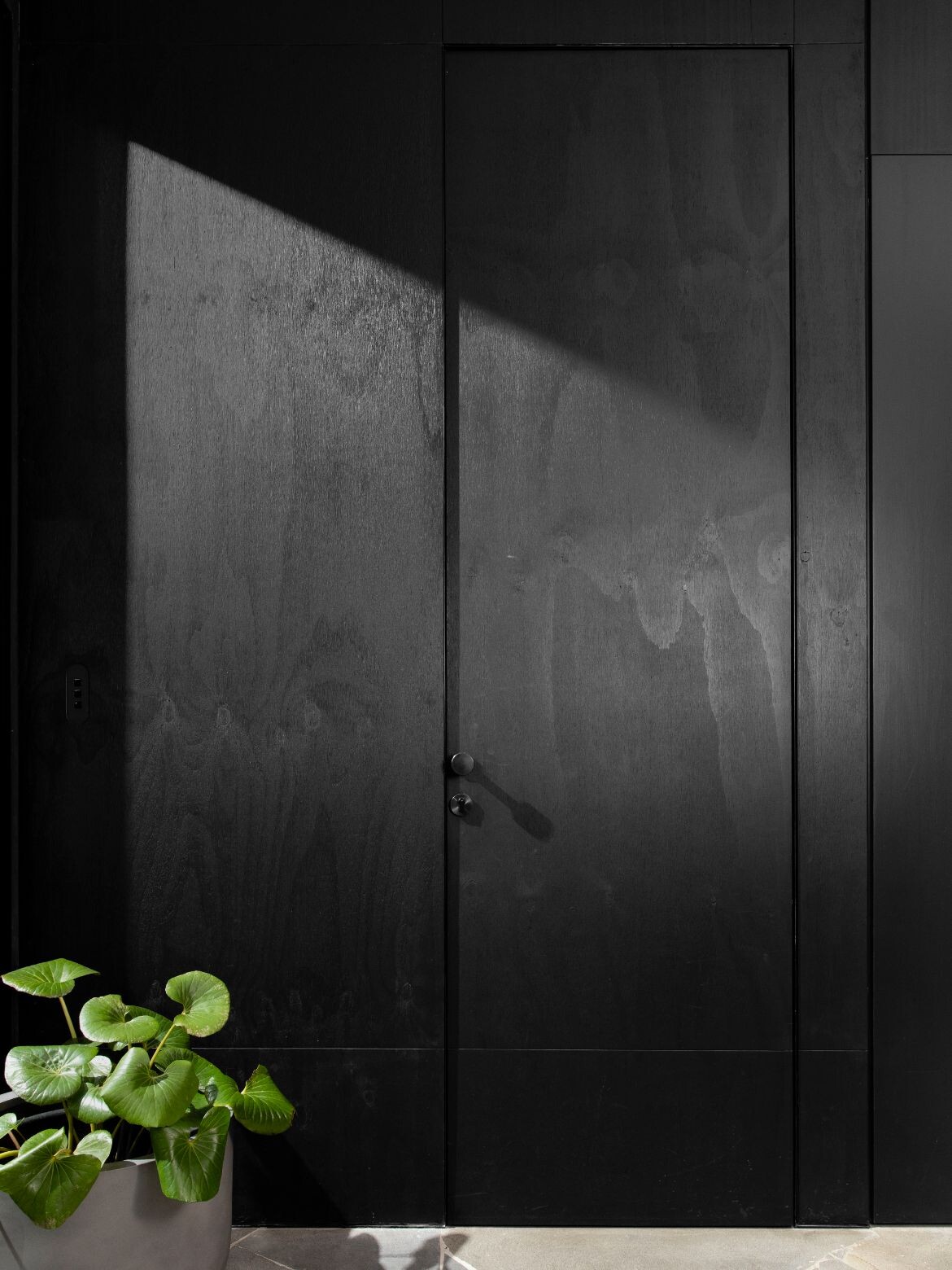 ---