Located in the seaside town of Flinders, at the tip of Mornington Peninsula, Victoria, Bellows House is quite unlike the quintessential Australian beach houses typically seen. In fact, it opposes the lightweight beach vernacular entirely. Its robust materiality – predominantly concrete and brick – evokes the feeling that this is a bunker, not a shack.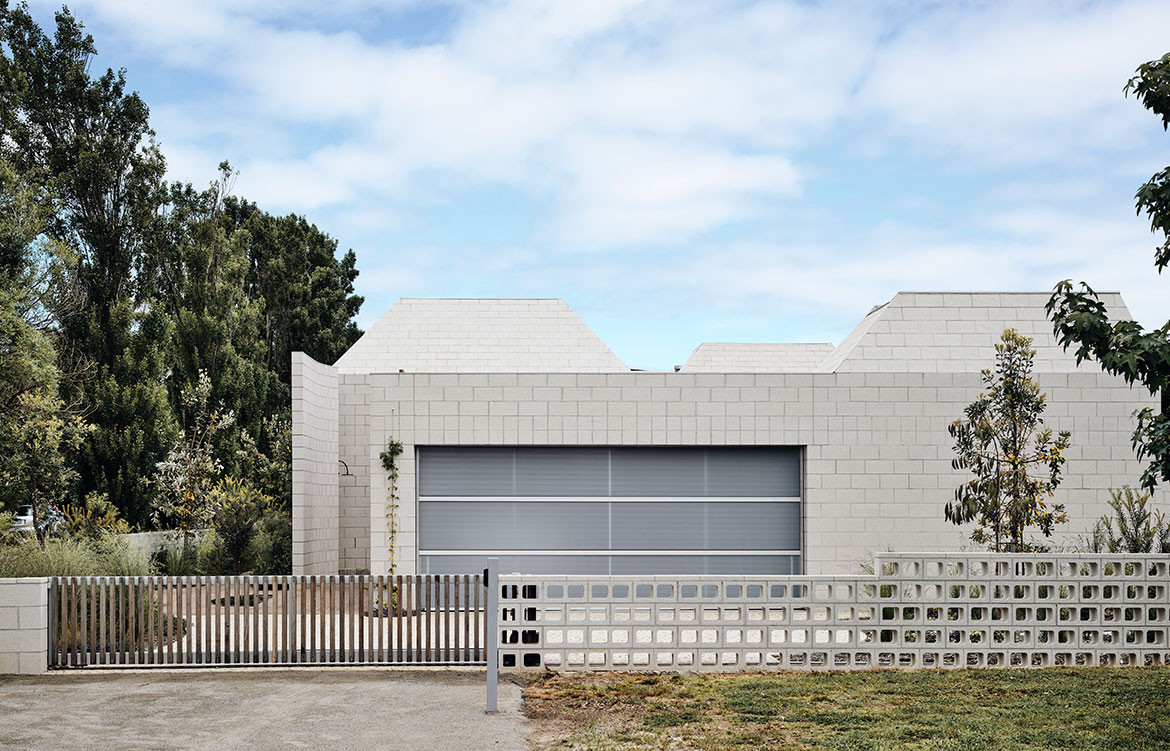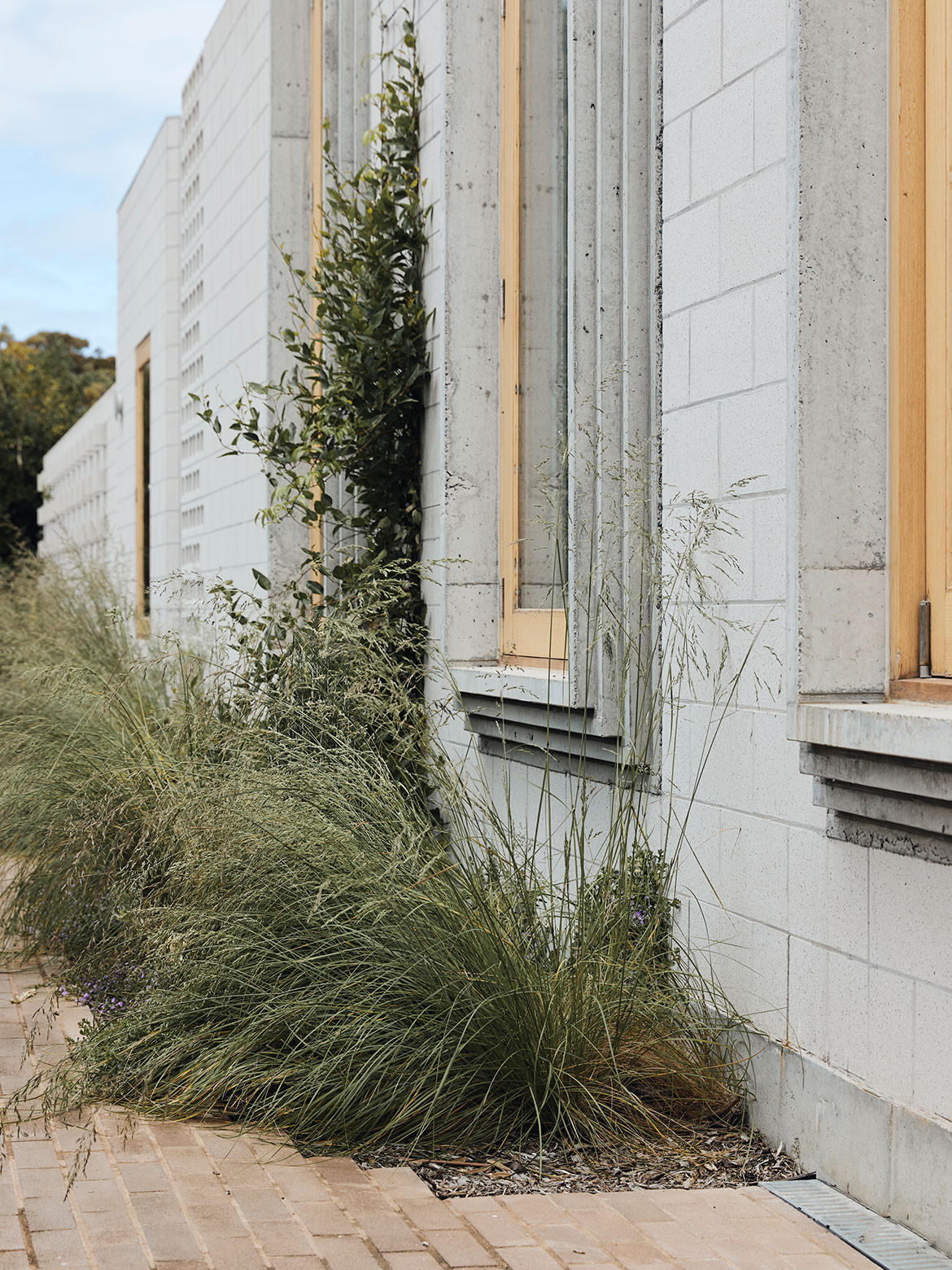 Contrary to the permanence of its presence, Bellows House is the second home of a family whose permanent abode is in Melbourne. Designed by Architects EAT, the house comprises a single level of layered volumes, stretched long across the flat inland site. Its length and linearity are complemented by masonry detailing and breeze blocks, presenting a modernist form — with a frustum roof twist. Altogether, the architecture intrigues the passerby while maintaining privacy, using its enigmatic presence as a distraction for prying eyes.
"It is perhaps because this is a second home that the client has given us more latitude to experiment," says Architects EAT. The clients' brief to the architects called for a design response that would offer them a different experience from that of their city abode. As such, Bellows House is designed to be a place of escape; a place that is memorable, and that will be reminisced by the kids when they grow up.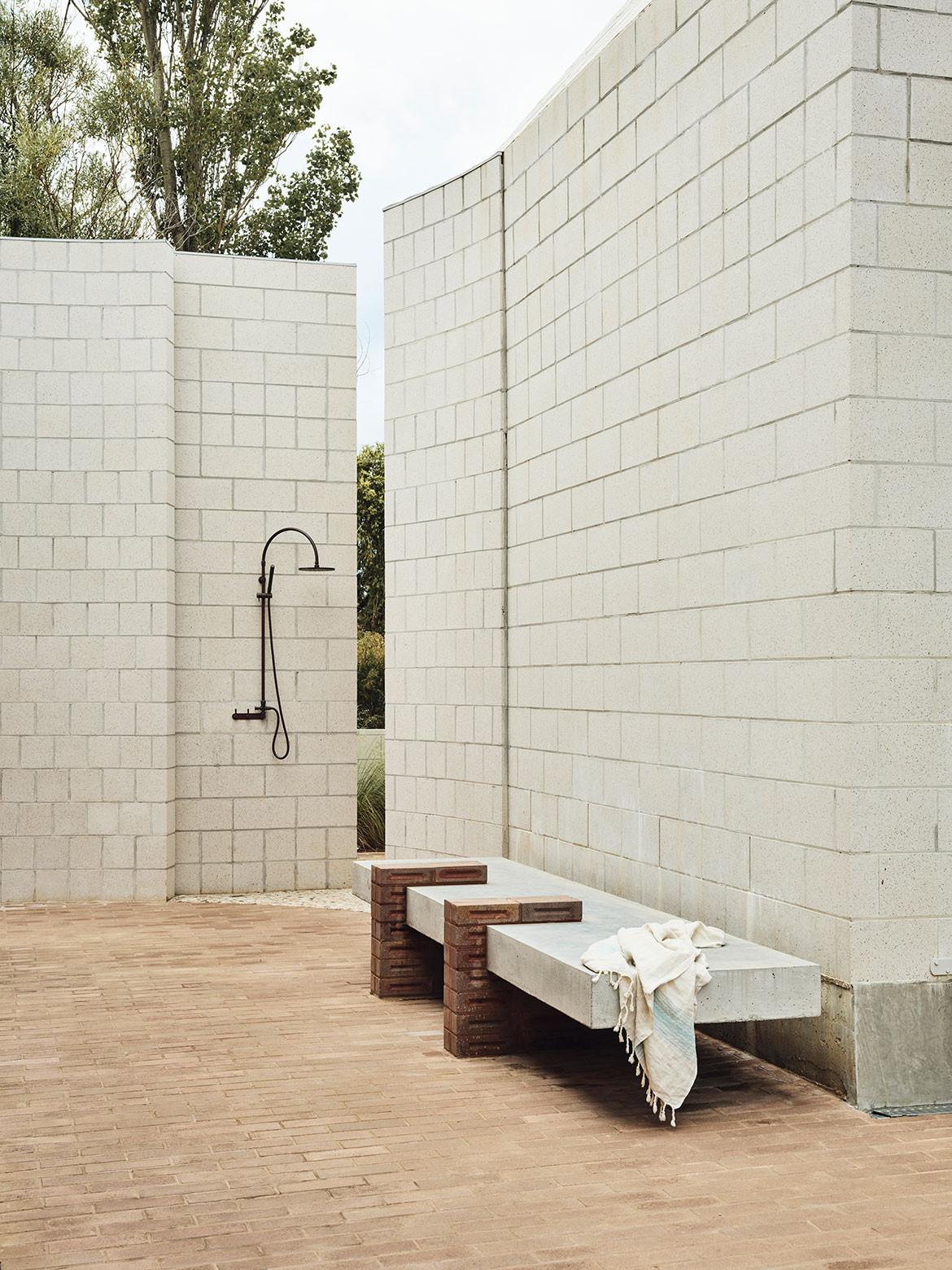 The formal entry sequence starts from entering the pedestrian gate on the main street: the dusty pink brick pavers provide the conduit between the native garden and the build structure. Through the gap between the long façade and the garage, an outdoor shower is provided for washing down the wet gears from the sea, before the space opens up to the inner outdoor sanctum. Internal living spaces look into this north facing courtyard garden where the family gathers and entertains.
Once inside the house, the two largest of the frustum roofs reveal their internal structure: reverse step concrete pyramids. The skylight in the centre of them provide all day illumination to the living and dining areas. The heaviness of the structure makes the external masonry feel like eggshells, with complex engineering and detailing making the exteriors all the more minimal.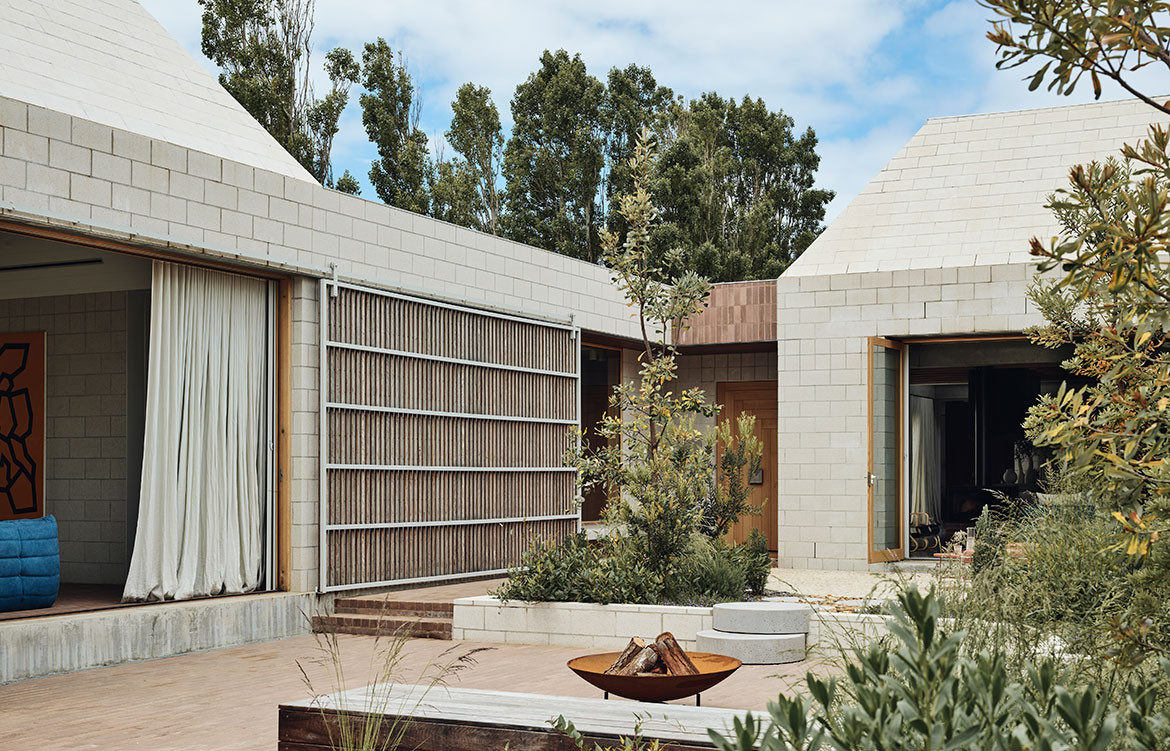 "The notion of a beach house, or a second home, it's often the place to get away with the family or it's about getting together with a lot of people," Architects EAT explains. "Many of the spaces that are conceived in this house are to facilitate these collective experiences: kids bunkering together, open washroom which doubles as a mud room, multiple entry points into the house, different indoor and outdoor living areas; these areas converge when you eat, you only eat together in the one spot."
Though it bears no resemblance to the Australian cult classic beach shack, Bellows House by Architects EAT embodies every bit of the essence of a beach house,  nonetheless.
Project Details
Architecture and interiors – Architects EAT
Builder – Cannon Built
Landscape Architect – Jim Fogarty Landscape Design
Structural Engineer – R. Bliem & Associates
Art Consultant – Swee Design
Photography – Derek Swalwell
We think you might like this story featuring 5 projects that show brick in a whole new way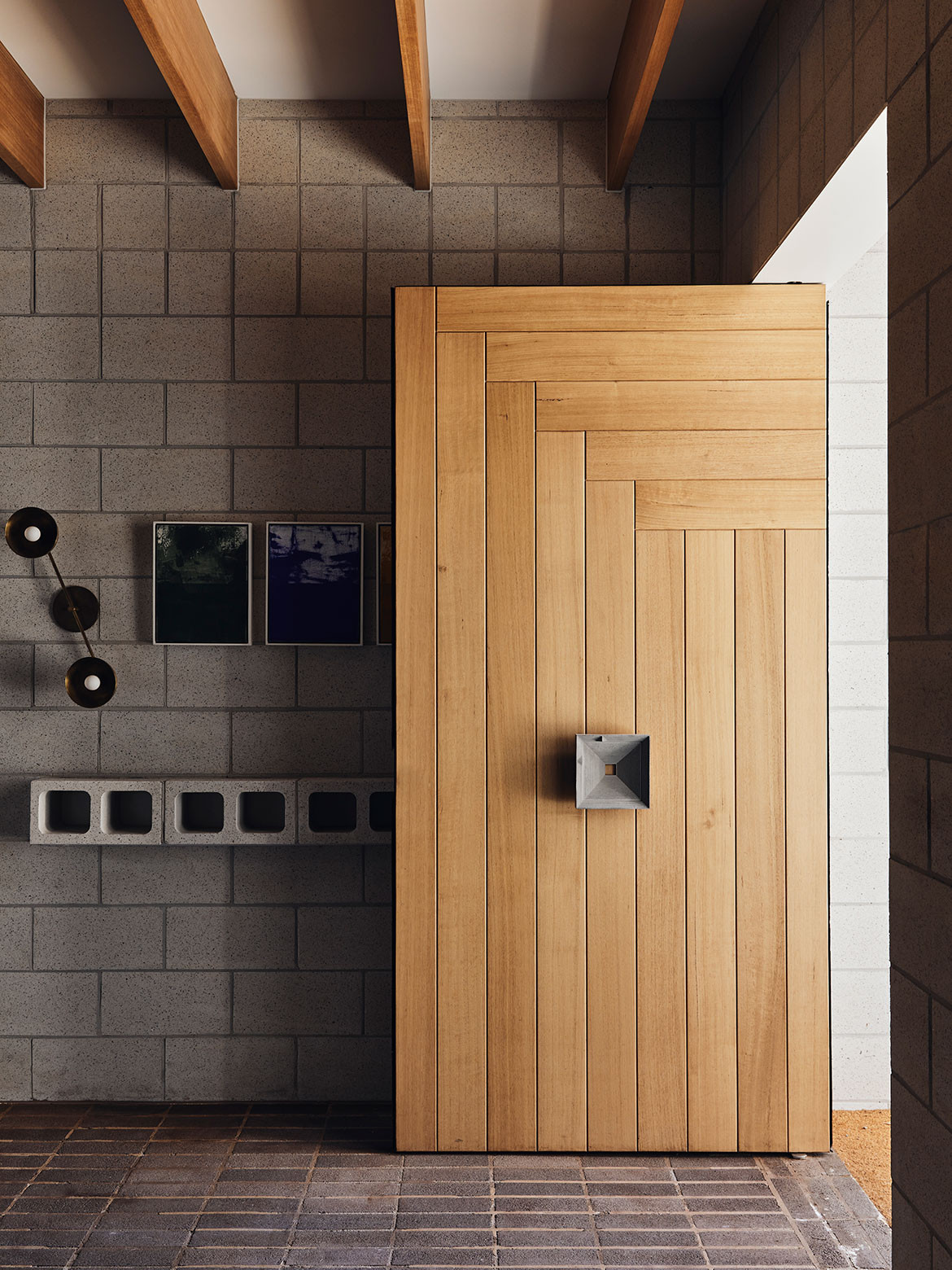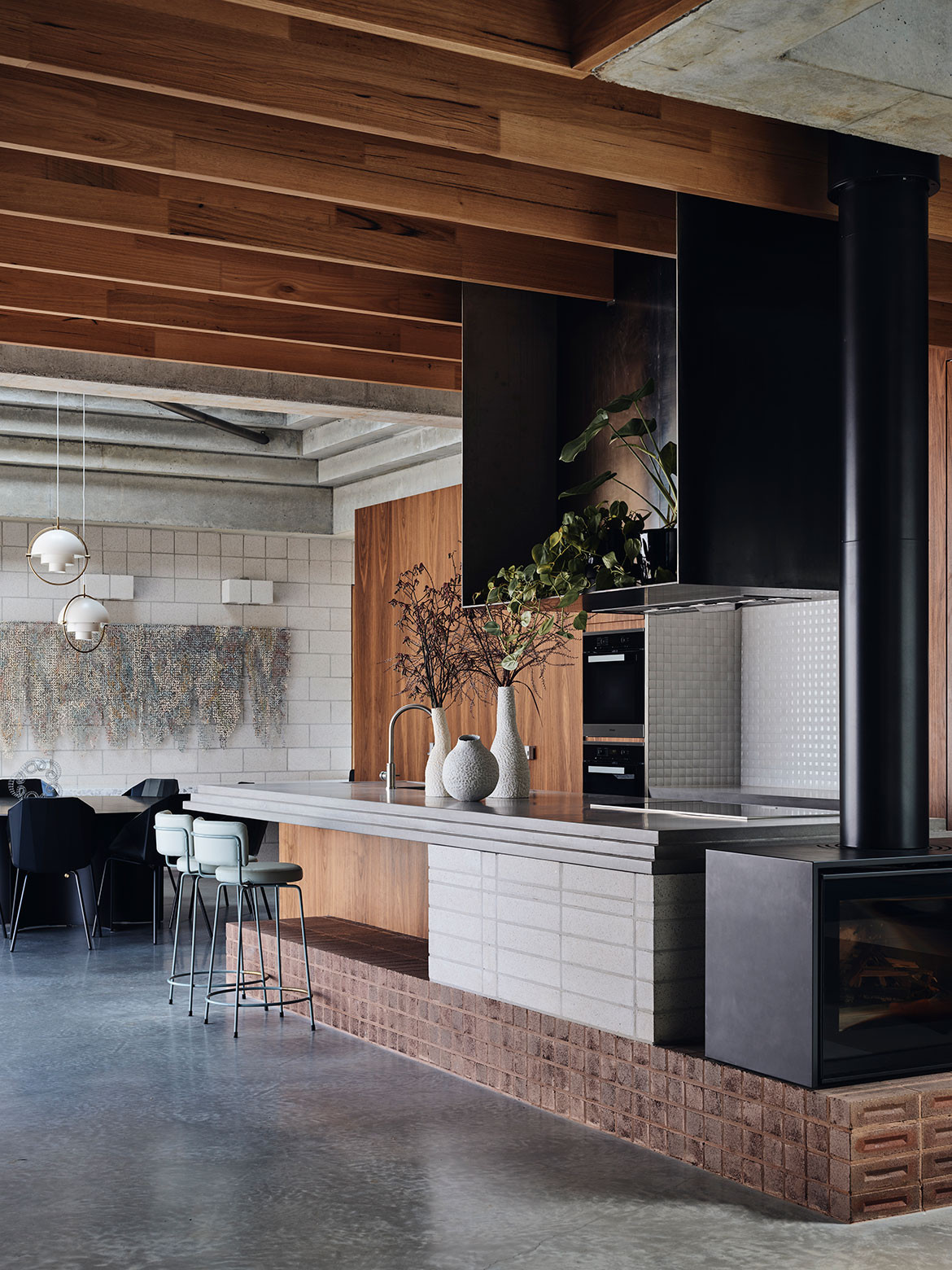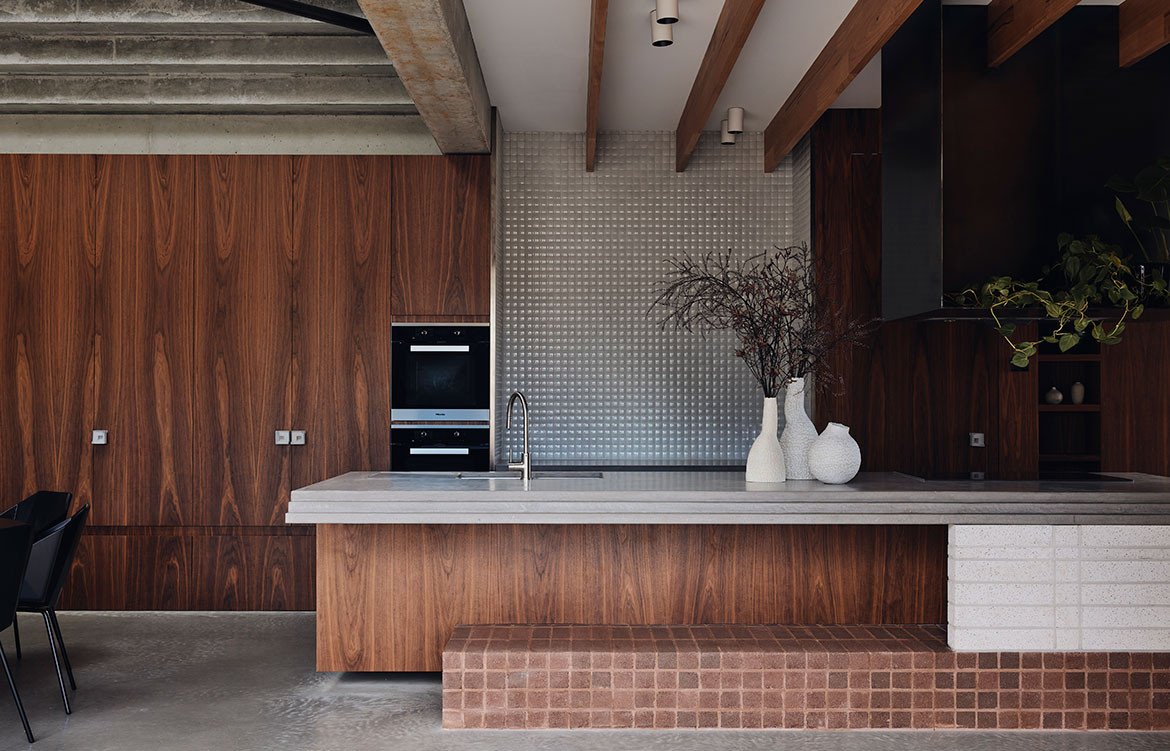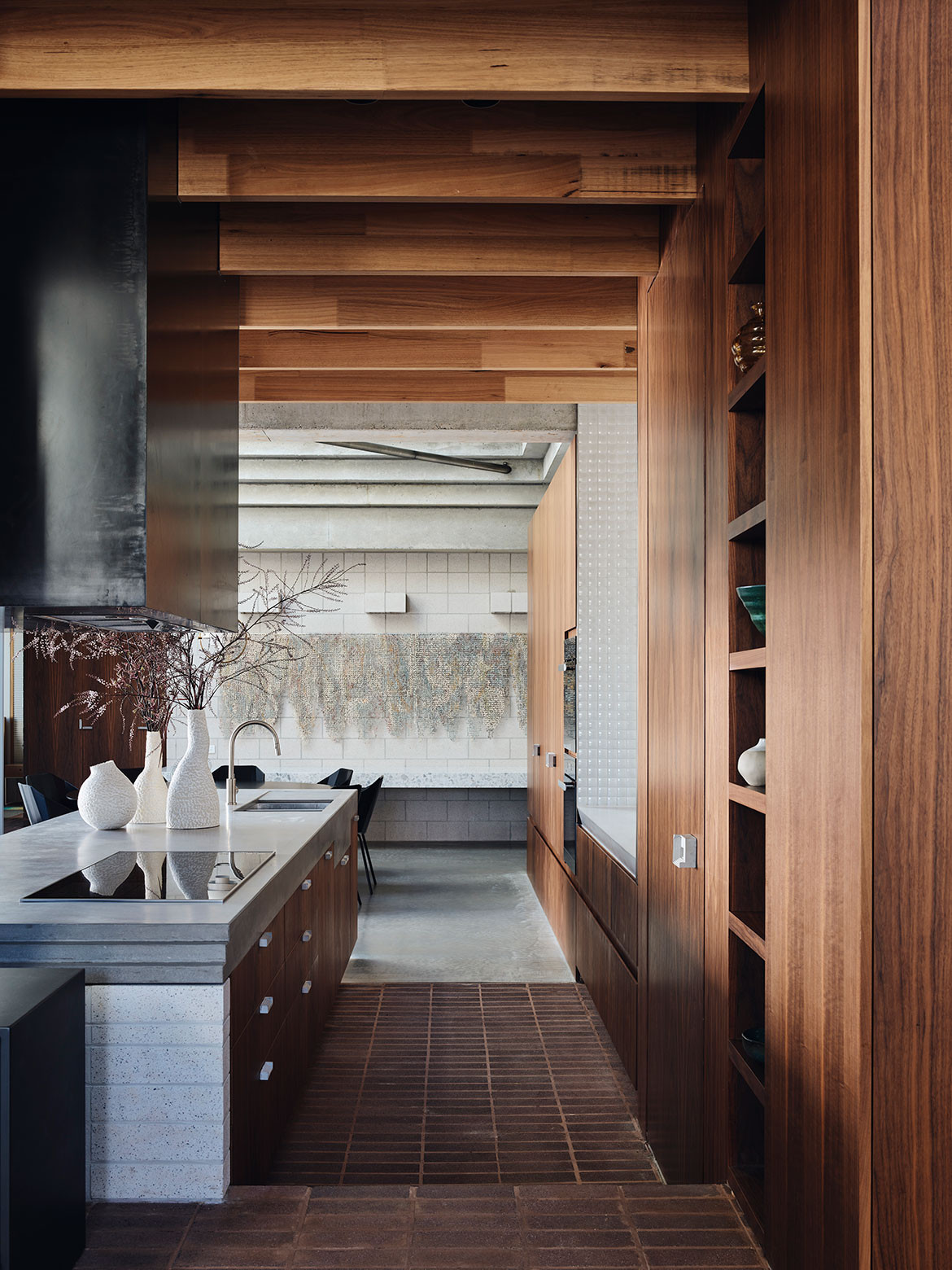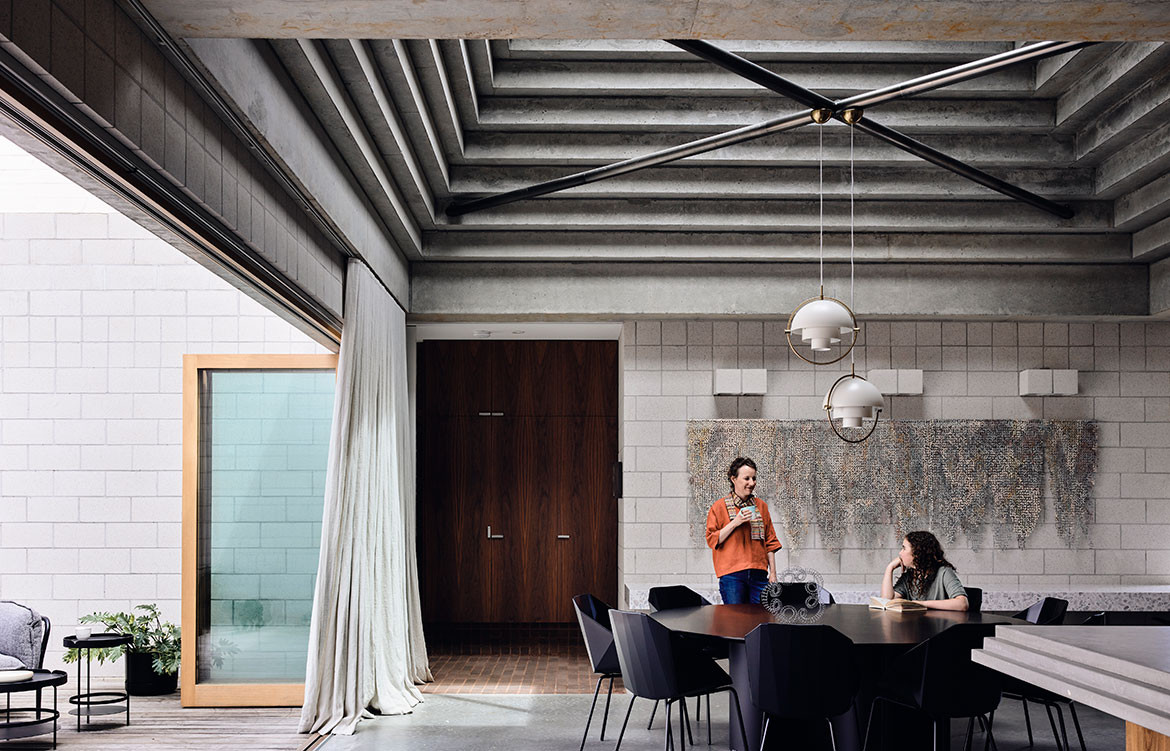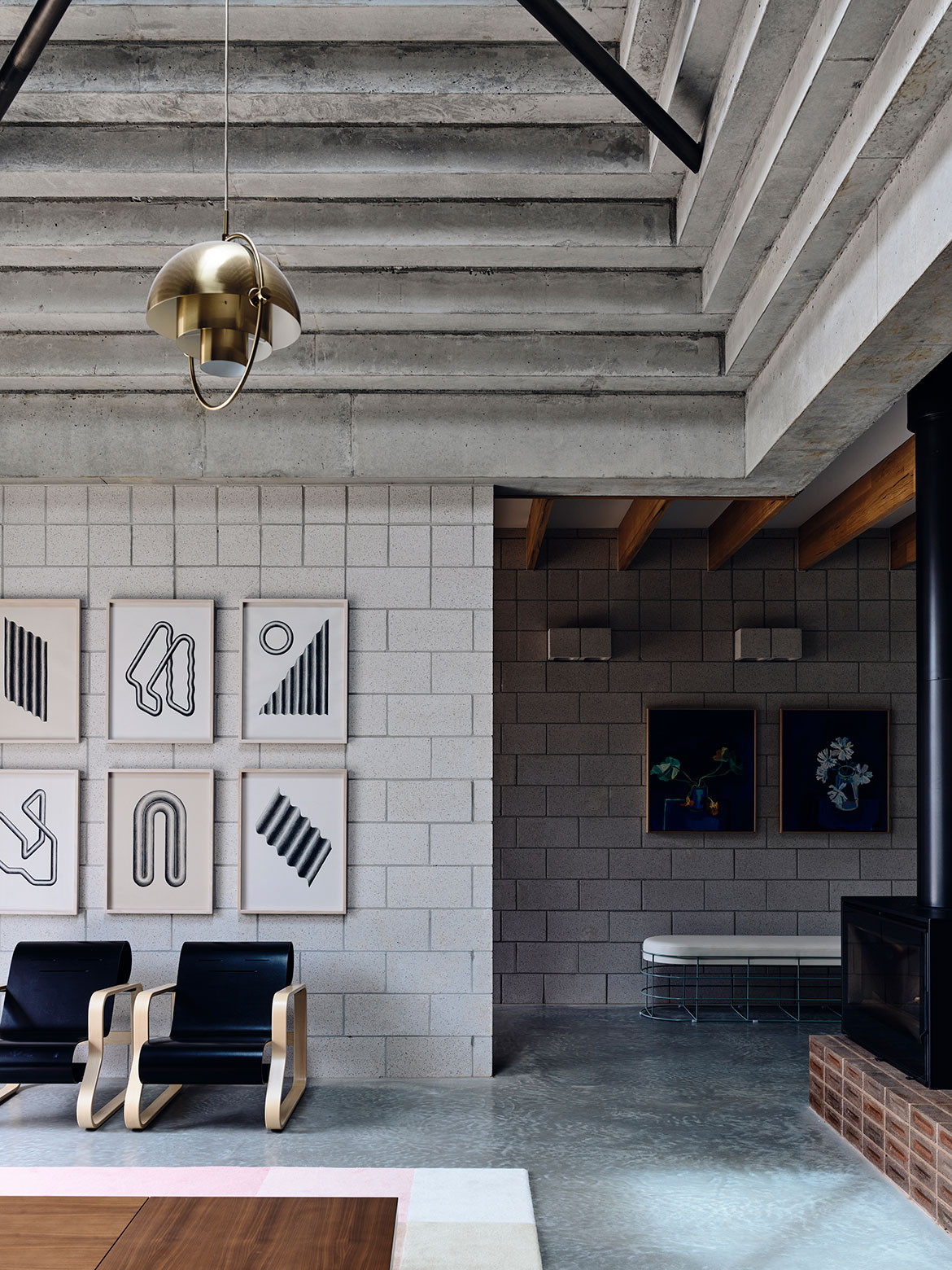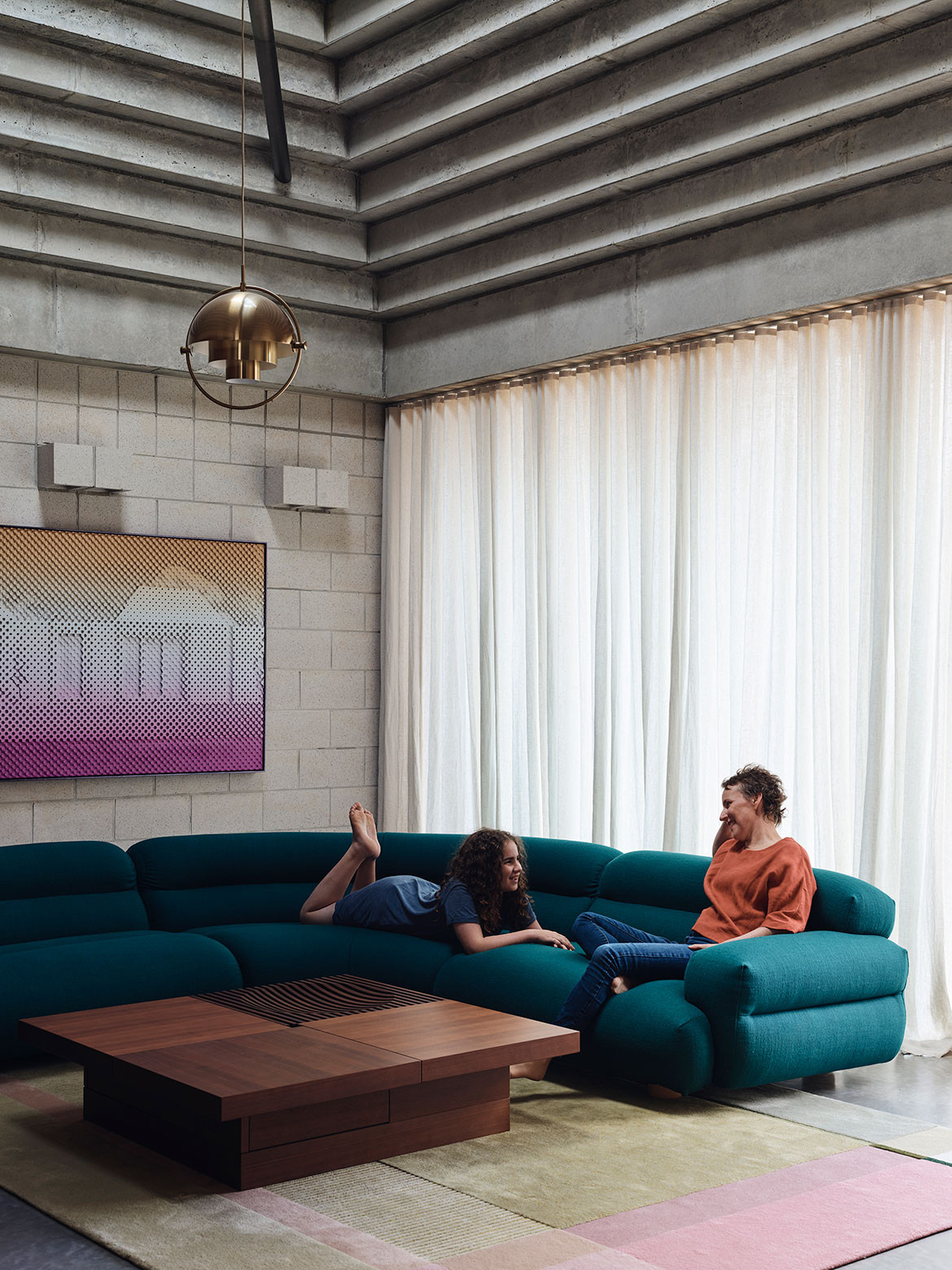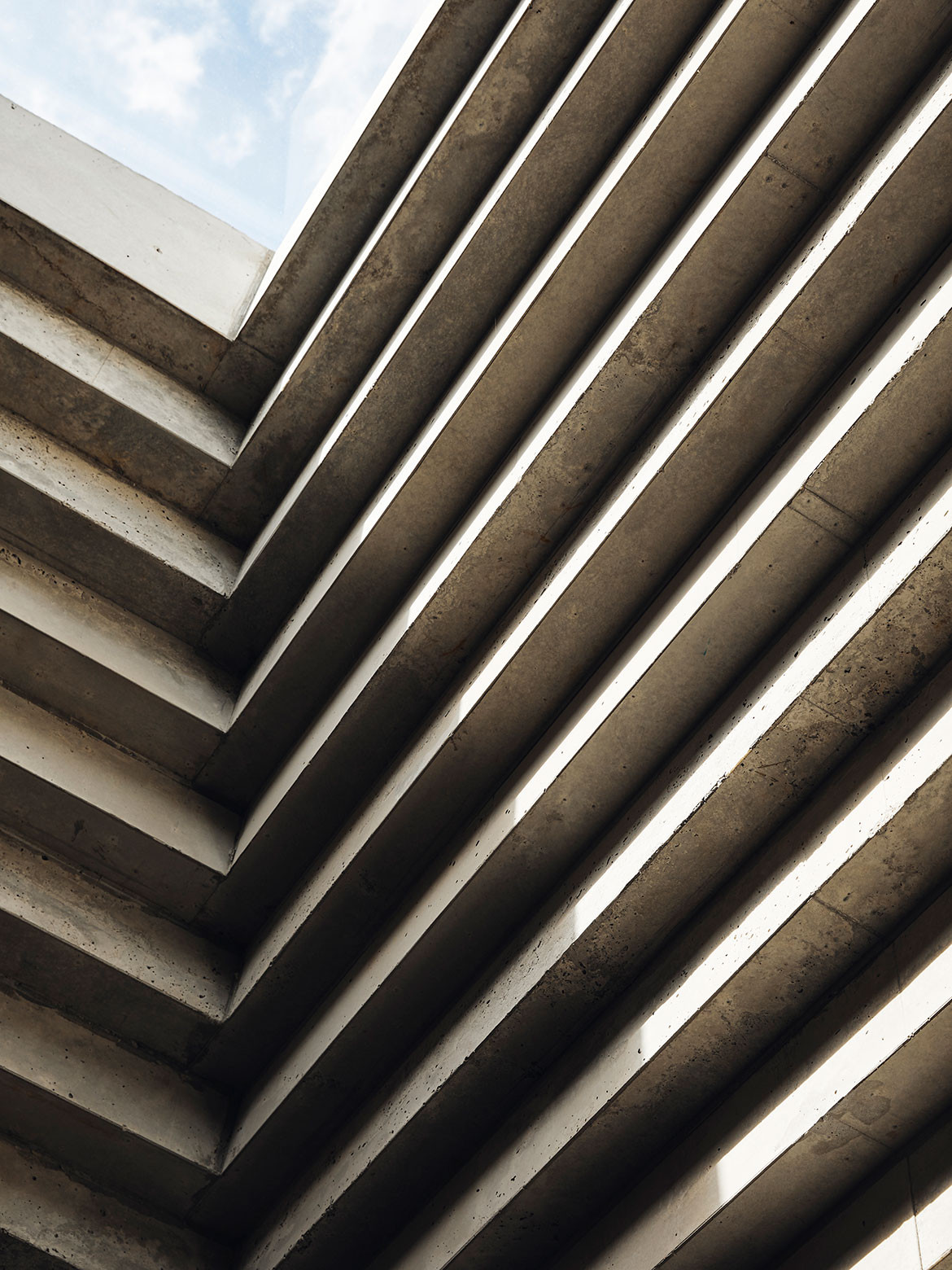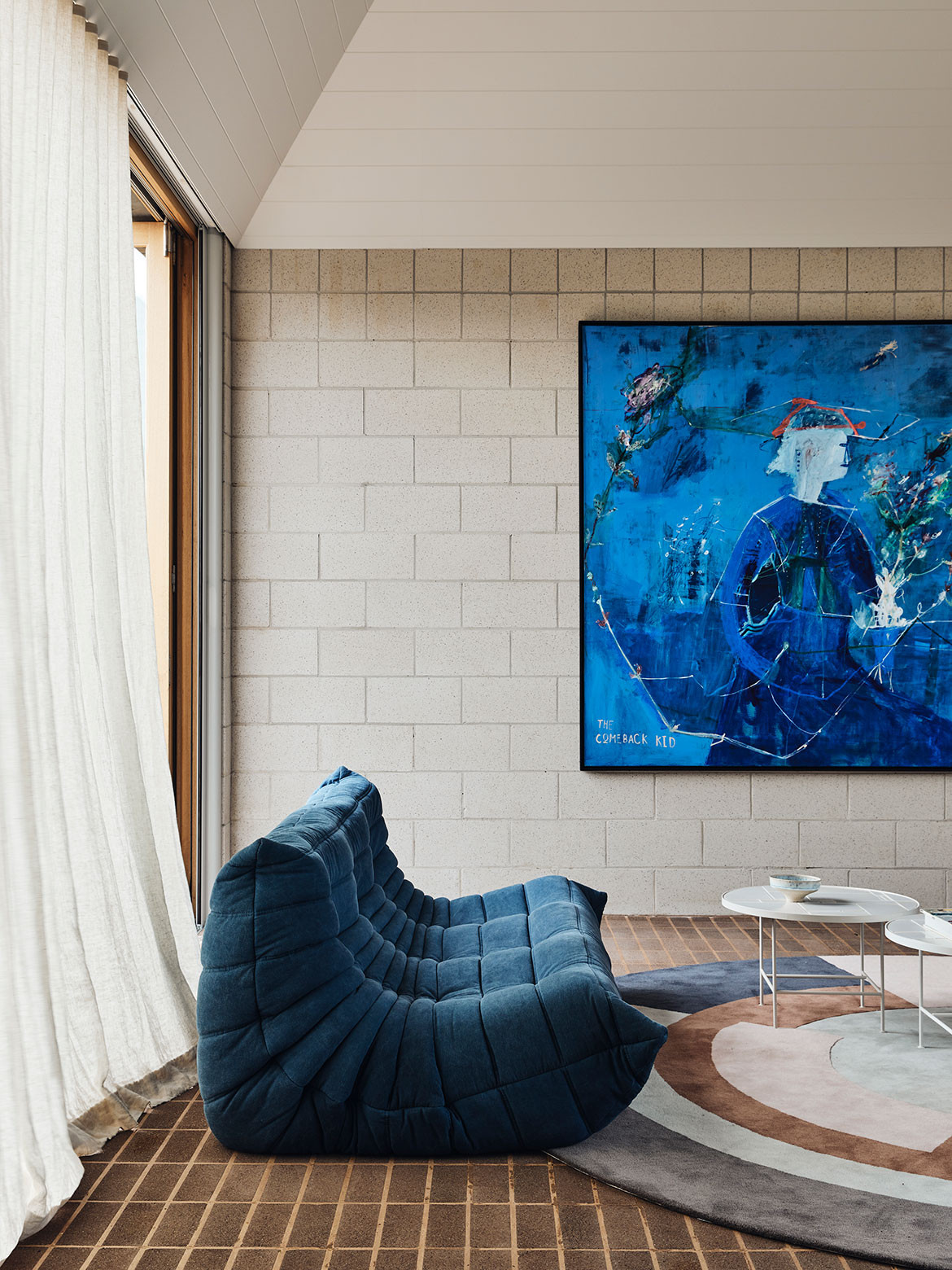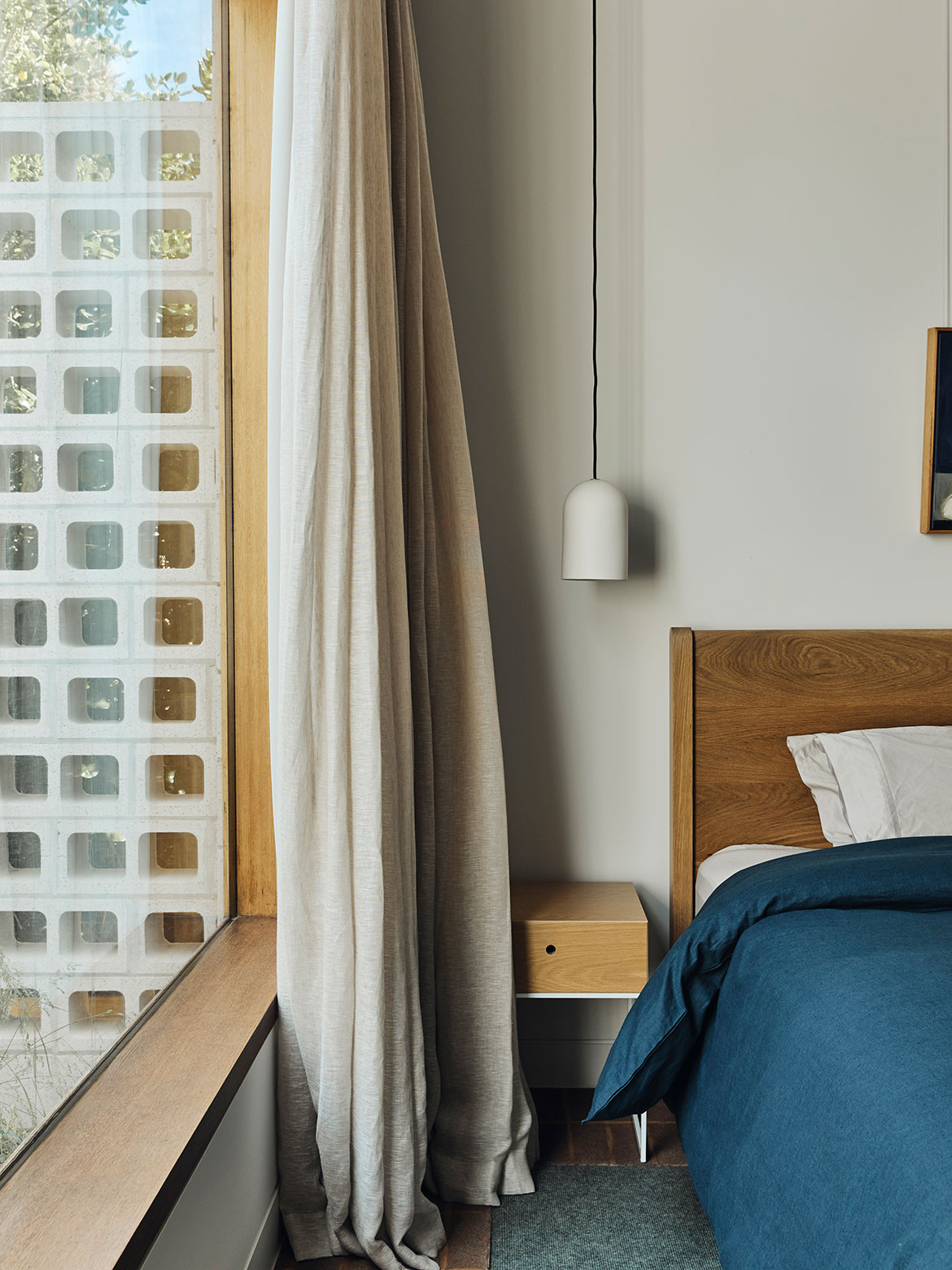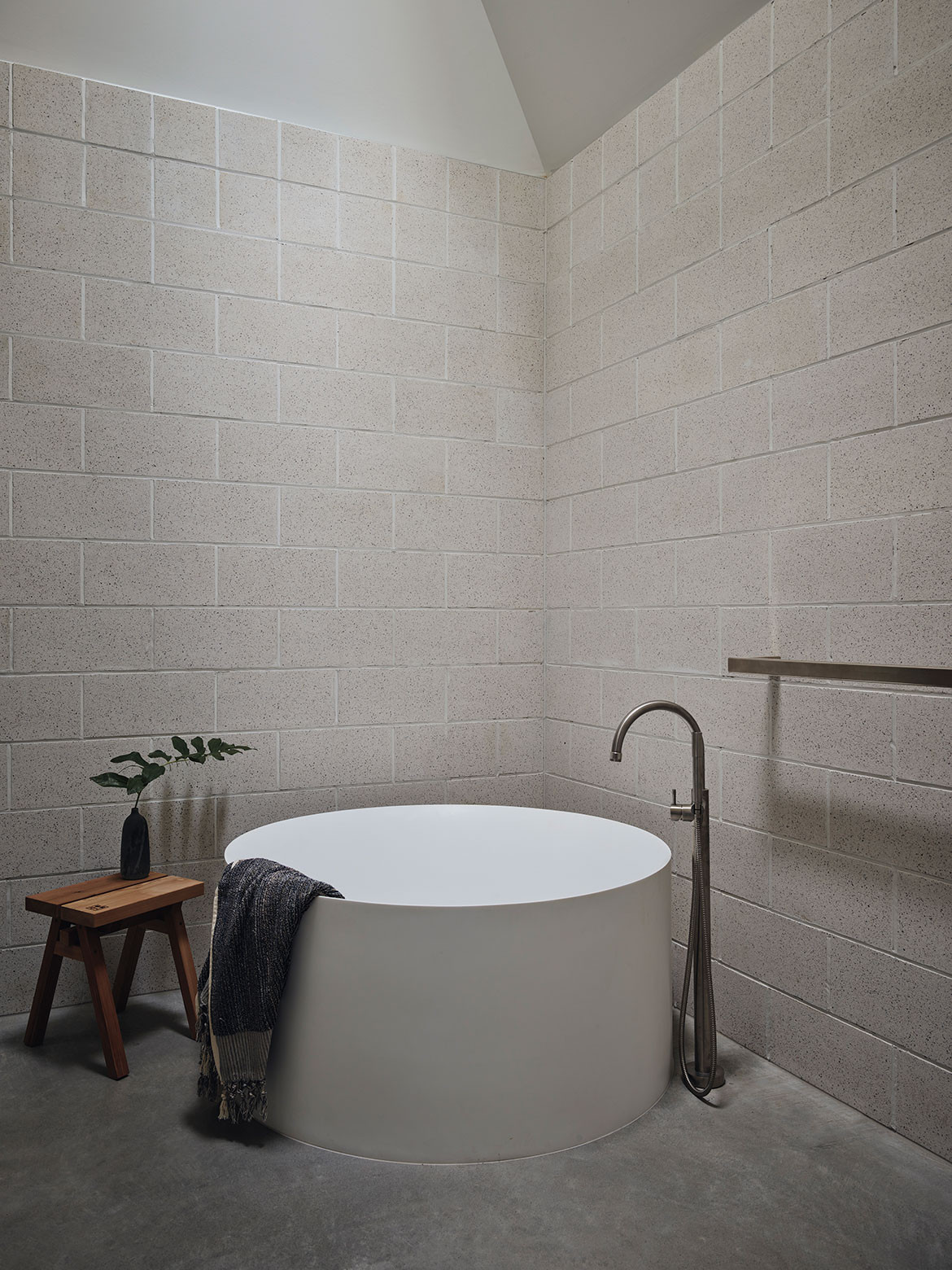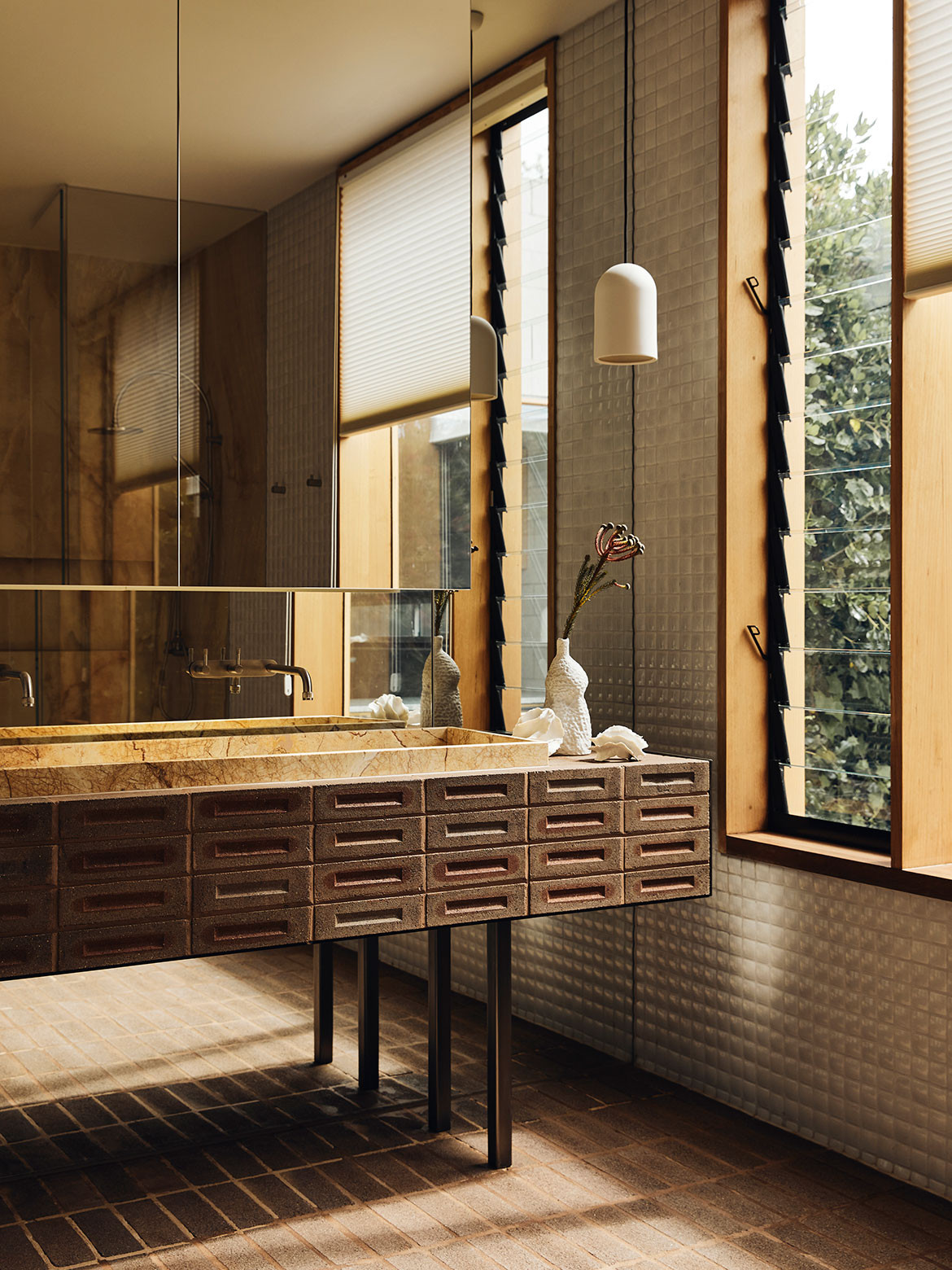 Tags: Architects EAT, Australian beach house designs, beach house designs, Boral blockwork, breeze blocks, concrete houses, masonry, Mornington Peninsula
---