The modest and familiar 20th century brick-veneer house is ubiquitous across Australia, associated with twentieth-century middle-class suburbia. They were easy to build, relatively affordable and designed for family living. Unlike Victorian terraces, Federation villas and Queenslanders they had no notable characteristics and minimal decoration. And unlike those older housing typologies, we rarely see them receive a makeover that attracts attention.
Christopher Polly Architect undertook a renovation and addition to this 1960s yellow-brick house in Woolooware, Sydney. The young couple moved from Melbourne to Sydney and wanted a home to accommodate their way of living and their energetic Kelpie, Ian. Named Binary House, their new home is composed of two independent but connected structures that engage with each other visually and materially, inspired by the yellow-brick façade. The front is one-storey, compartmentalised and private. The rear is two-storey, open and communal.
Christopher preserved the 1960s house for its cultural value and contribution to the streetscape as well as for environmental and budgetary reasons. It accommodates bedrooms, bathrooms and laundry. Vaulted skylights bring natural light into the centre of the house.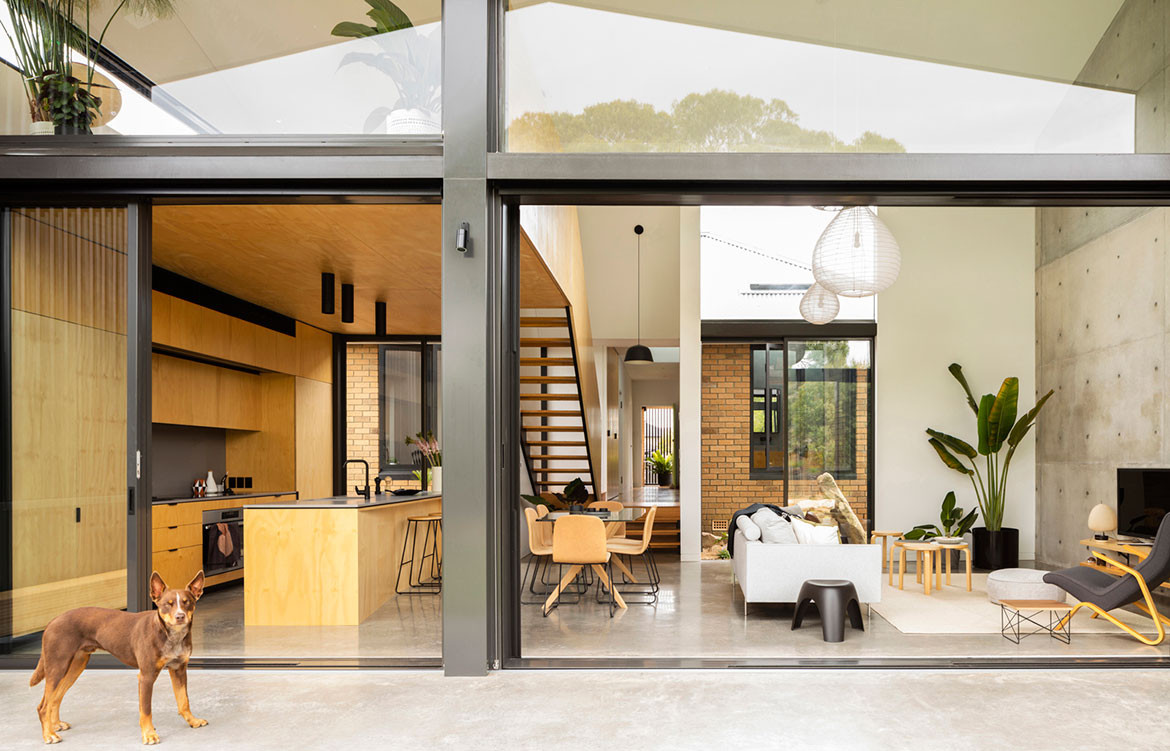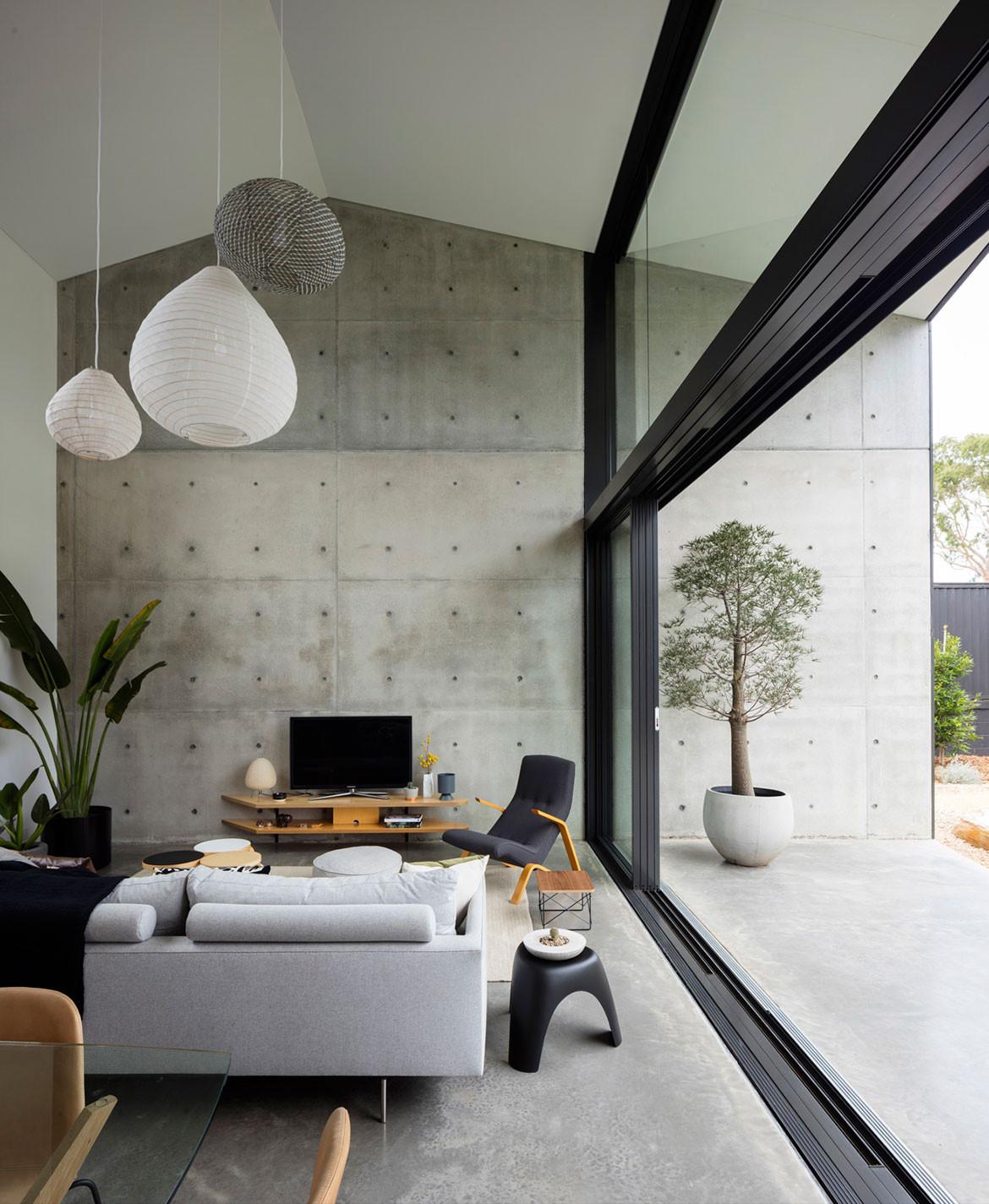 A connecting passage with a sharply folded roof provides the transition from the front hall to the expansive rear living space. Courtyards to either side allow for light, ventilation, landscaping and the interplay of private and public spaces. Sliding glass doors provide views of the original brick exterior, which serves a backdrop to the new two-storey pavilion.
The kitchen, dining and living area is on the ground floor, and a staircase continues on from the front entry hallway to provide access upstairs. The living area has a double-height ceiling and flexible upper-floor sitting room, which is adaptable as a bedroom, study and additional room for the owners to grow into, floats above the kitchen. Large windows offer views of the landscape, sky and sunset, and the pinched-in rear roof profile allows greater sunlight penetration in winter. This is mirrored in the edge of the cantilevered terrace and sculpted steps, which double as seating.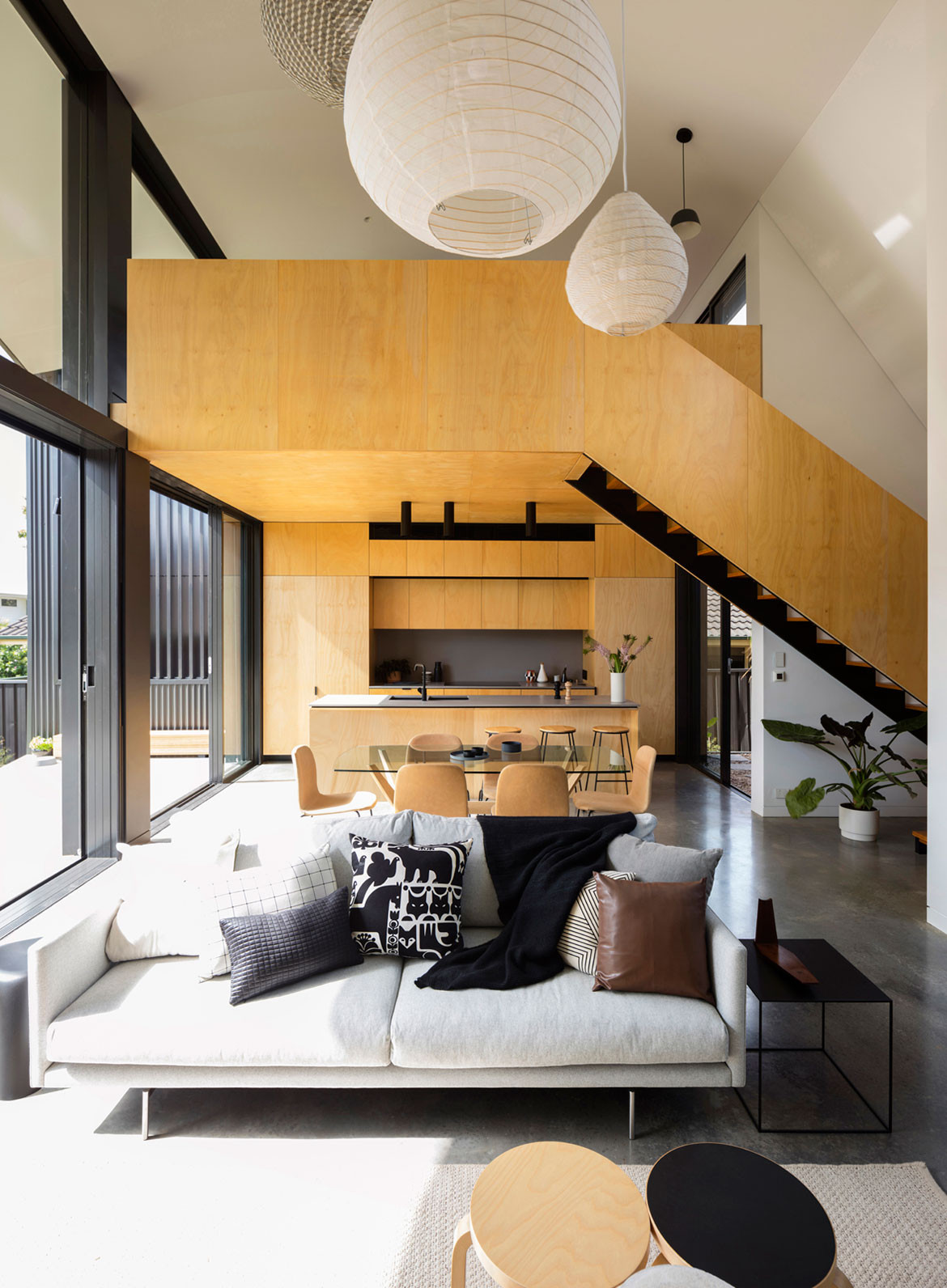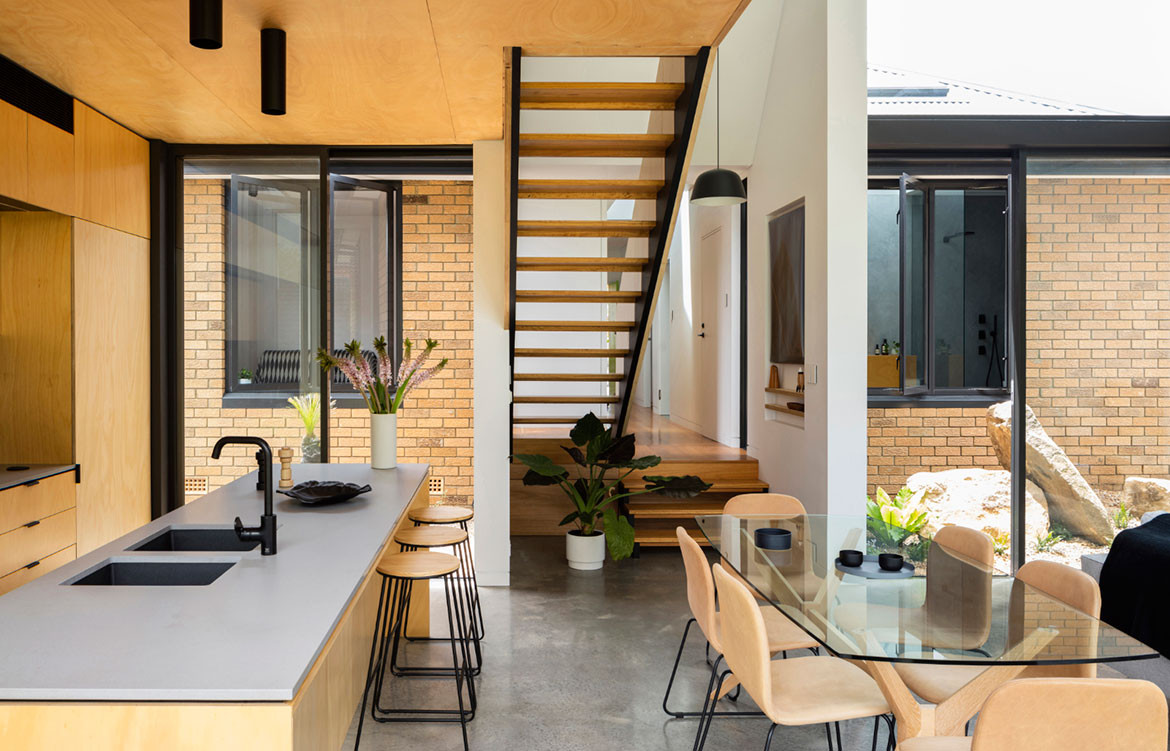 The visual connection between the two structures is also reinforced materially, as the interior palette of the new and old is inspired by the exterior palette of the original. Honey-coloured hoop pine ply and joinery, and soft grey-coloured concrete walls and burnished concrete floors complement the yellow brick and grey metal.
Composed of two structures, Binary House is unassuming and familiar from the front, while being bold and surprising from the rear. Christopher Polly Architect has preserved and respected the 20th century character and heritage of the commonplace brick-veneer home, while providing a contemporary extension for modern-day living.
Christopher Polly Architect
christopherpolly.com
Photography by Brett Boardman
Dissection Information
Bluescope Colorbond 'Monument' roofing and exterior walls
In-situ formed concrete wall
Burnished concrete slab floor
Blackbutt timber flooring
Hoop pine BB plywood ceiling, joinery and bedroom wall
Caesarstone 'Sleek Concrete' benchtops and splashback
Academy Tiles Everstone Mid Grey Porcelain bathroom floor tiles
Paris Au Mois d'Aout Josephine pendants
Muuto Ambit pendants
Norsu Bentu Qie bamboo and concrete pendants
Interwood Milano dining table
Saarinen Grasshopper armchair
OX Denmarq KS Black chair, cognac leather
Eames wire base table
Aalto Stool 60 stools
Milk & Sugar woven floor ottoman
Milkcart Jetson bedroom side tables
Armadillo & Co rugs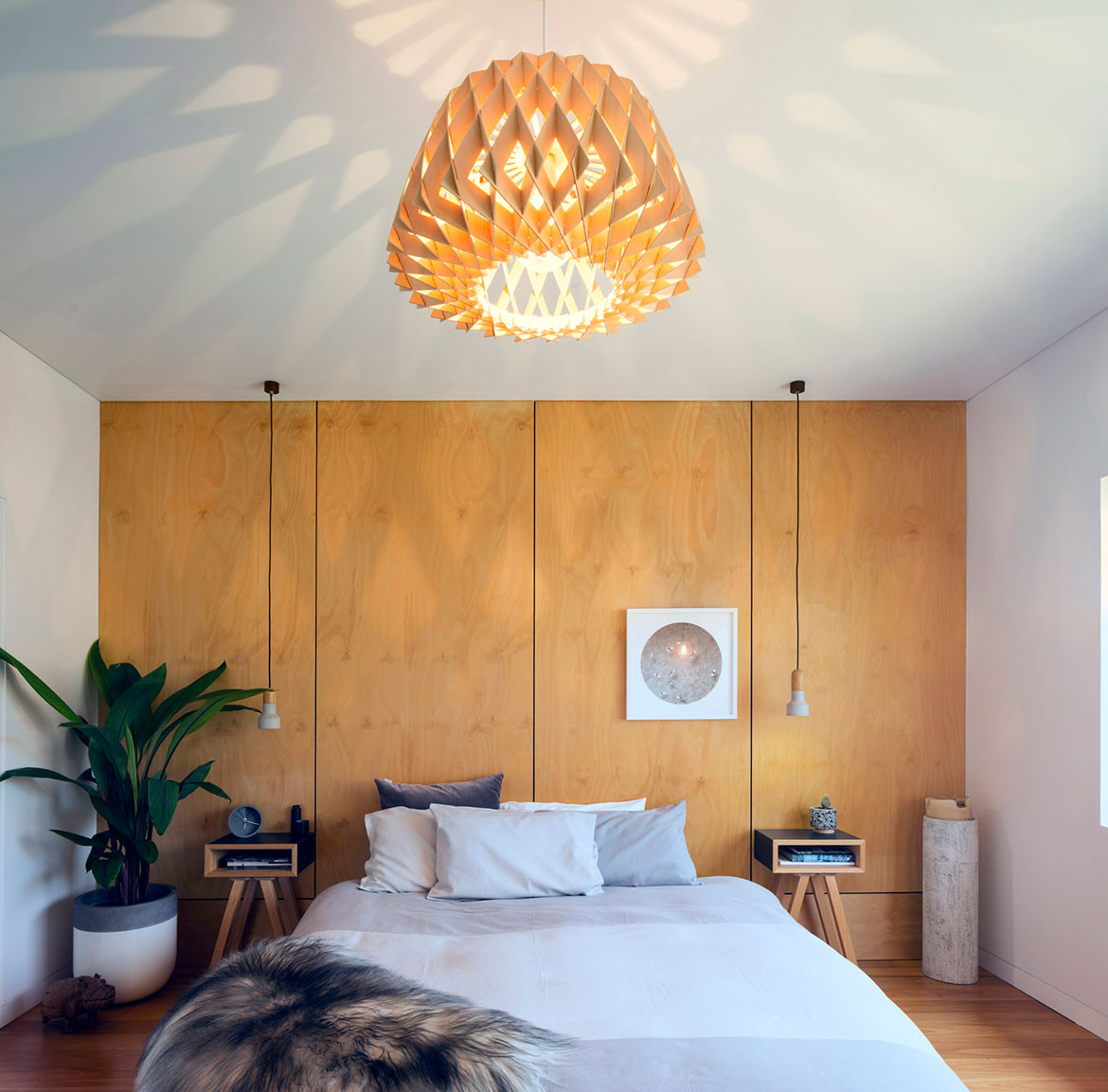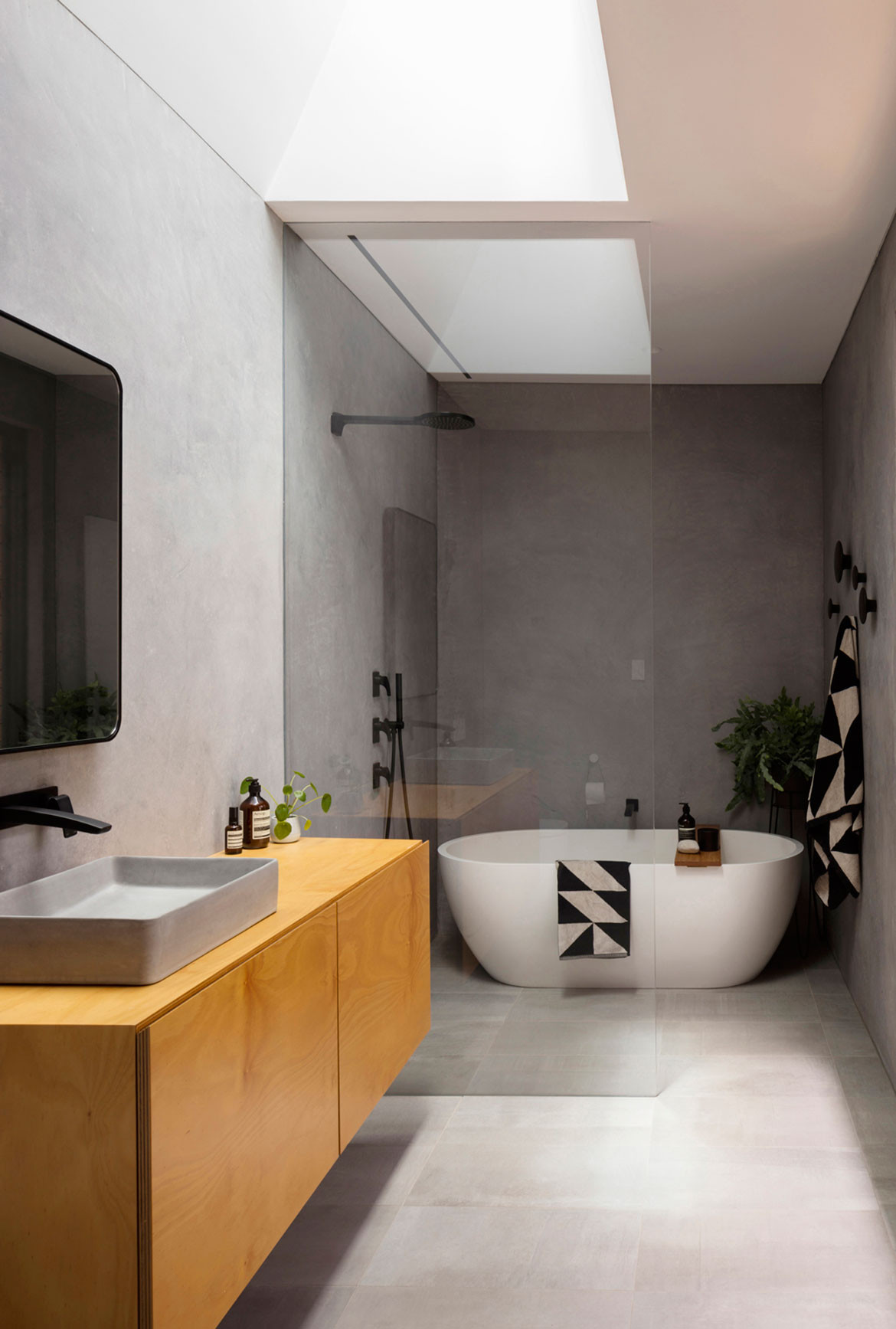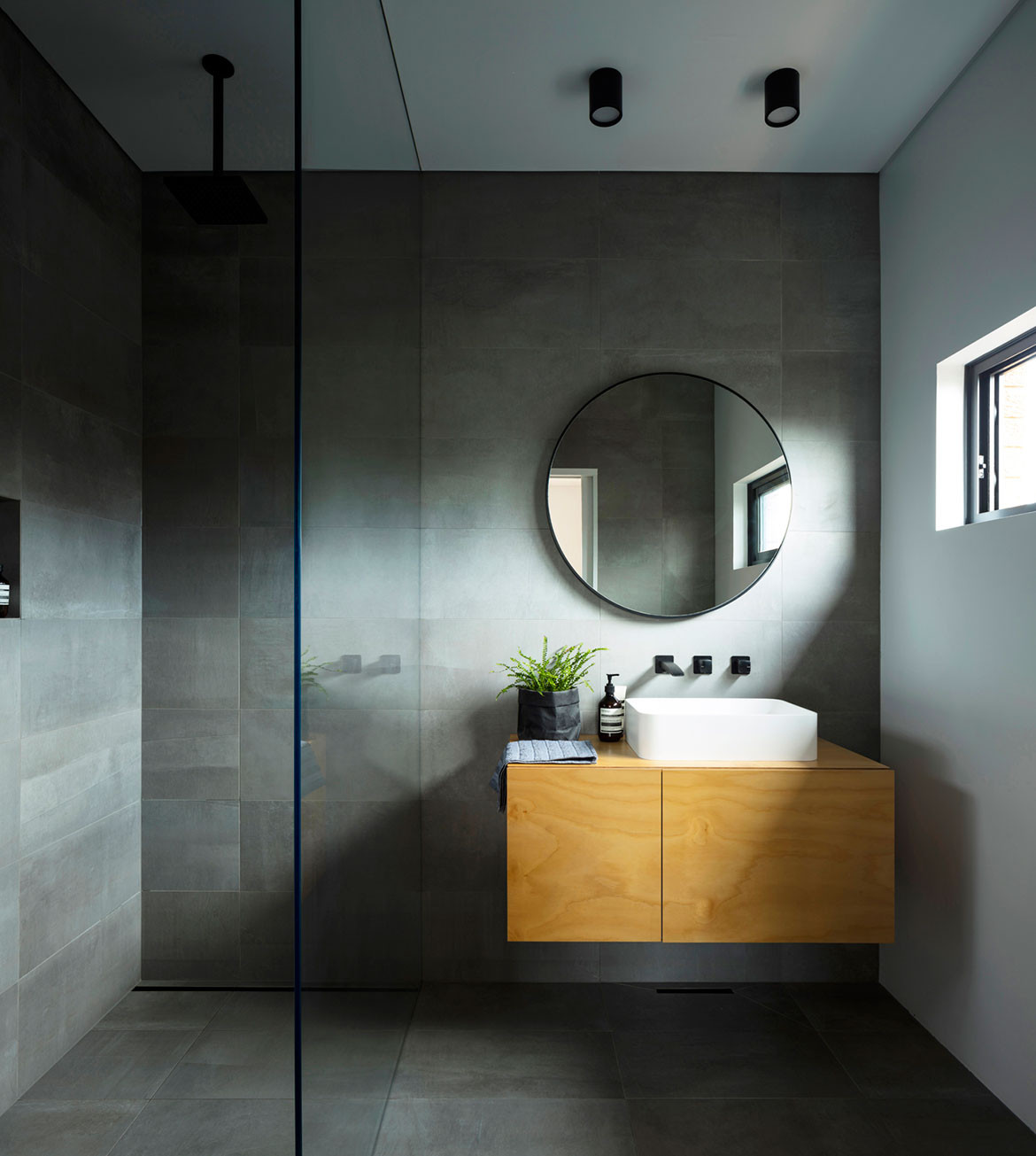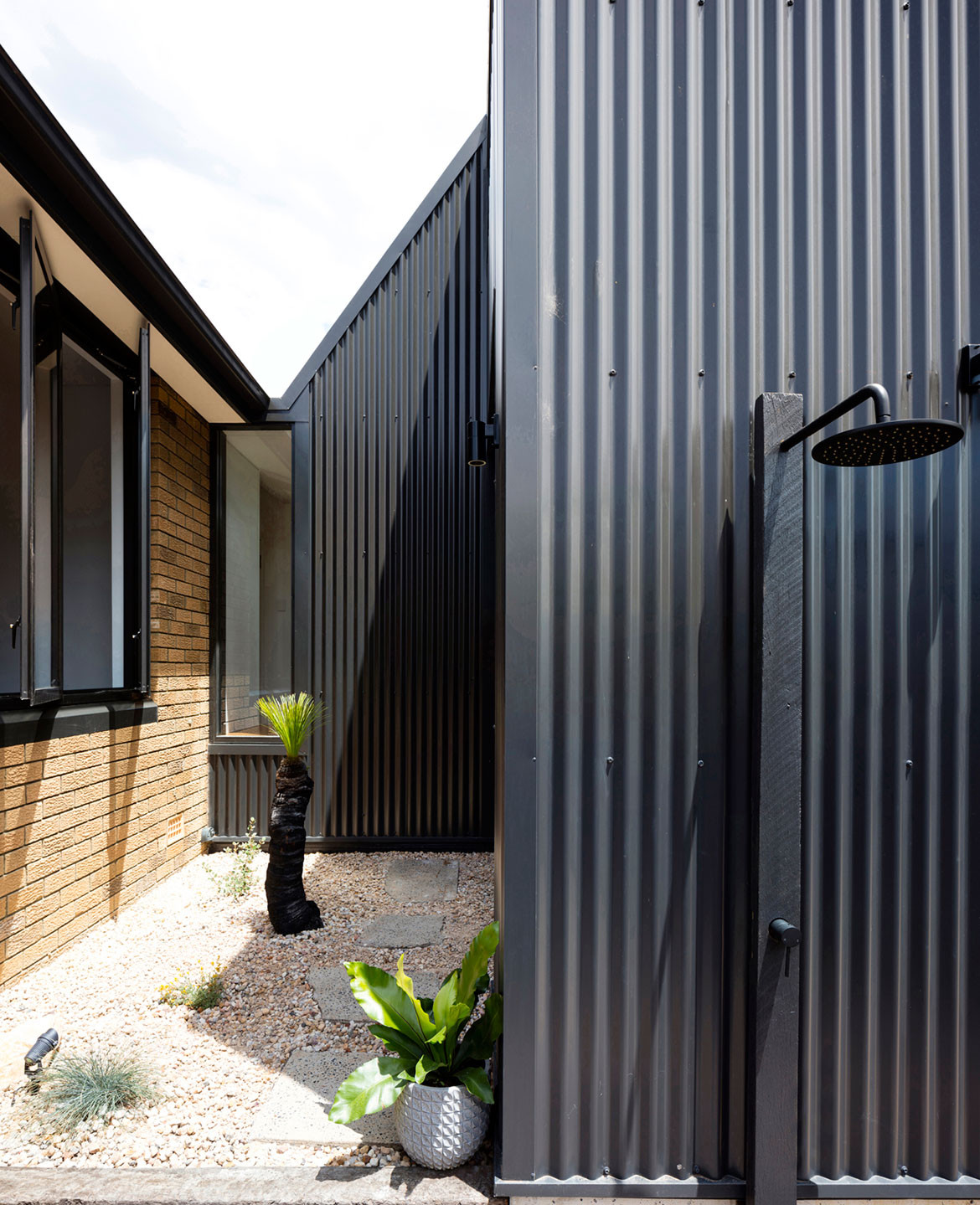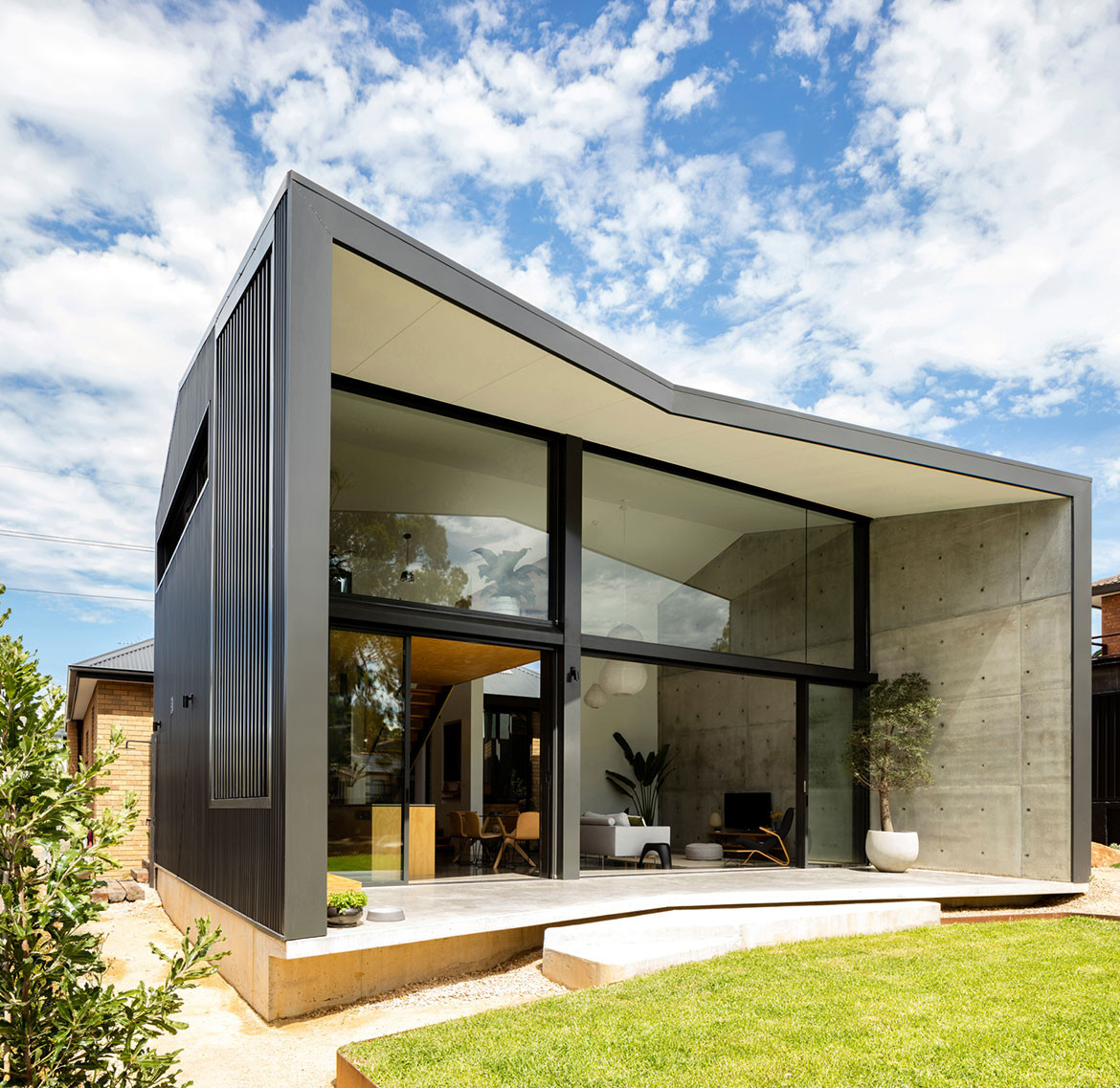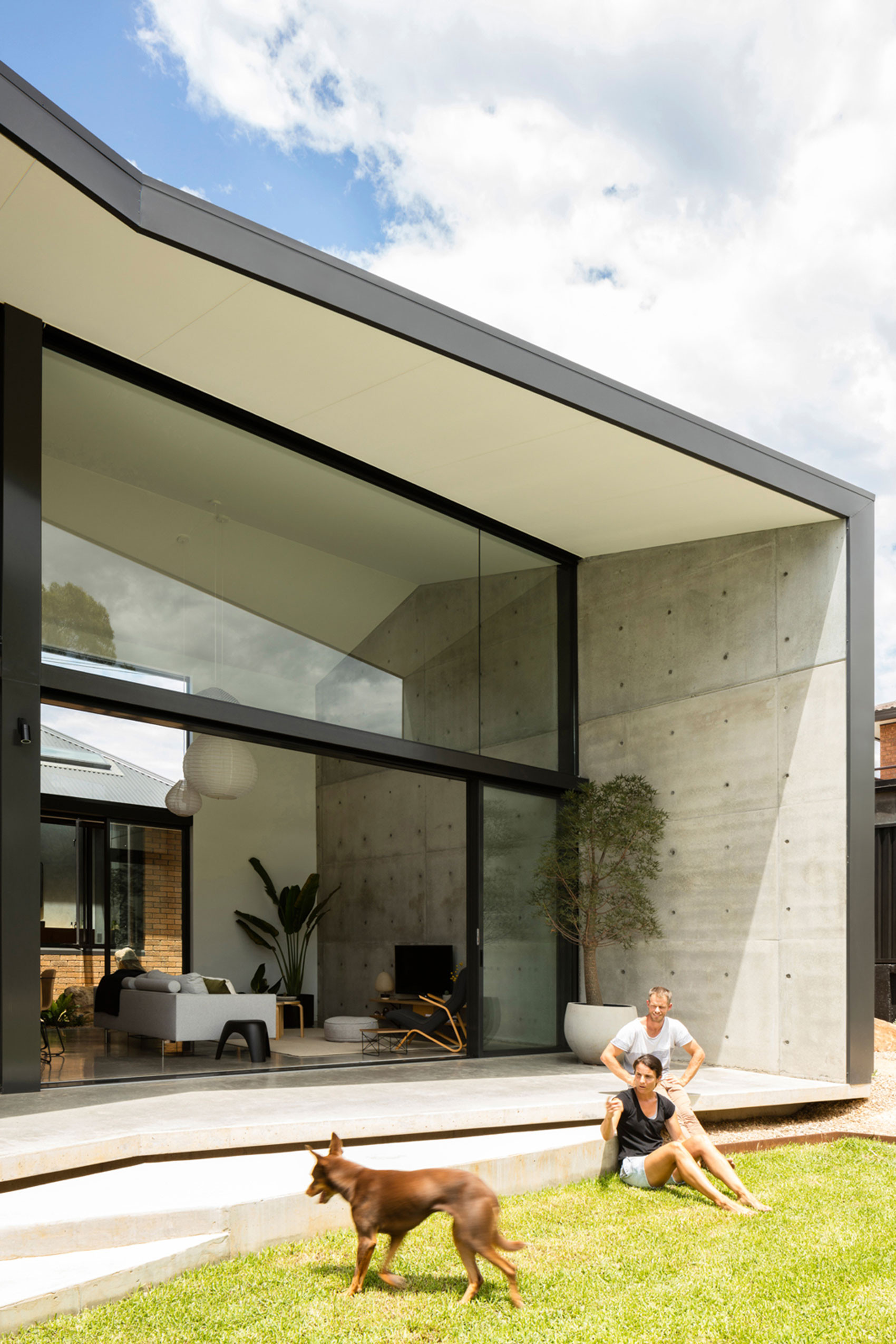 We think you might also like Small Footprint Living by Whiting Architects
Tags: Aalto Stool, Academy Tiles, Architecture, Armadillo & Co, Binary House, Blackbutt timber, Bluescope Colorbond, Brett Boardman, brick, caesarstone, Christopher Polly Architect, design, Eames, Grasshopper Armchair, Interwood, Milk & Sugar, Milkcart Jetson, muuto, Norsu, OX Denmarq, Paris Au Mois d'Aout, rebecca gross, renovation, residential, Saarinen, Sydney, Woolooware
---