Presented with an ambitious brief requesting innovation, creativity, beauty and utility, architect Richard Kerr conceptualised a home with subtly contrasting planes where, as he says, "the act of living and the act of sleeping/bathing [occur] in very different forms and spatial experiences."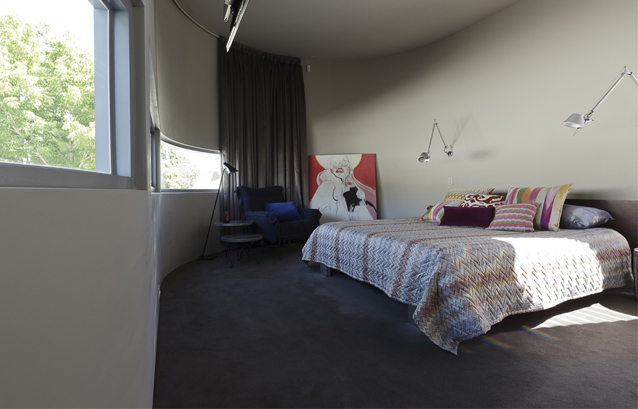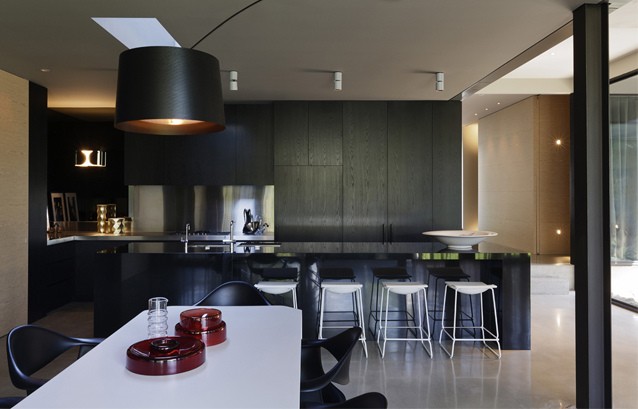 In practice this was realised through a combination of concrete, zinc, glass and compressed cement sheet arranged to create a rectilinear ground floor and more fluid, curvilinear first floor enclosing three bedrooms, two bathrooms, a study and a retreat over 300sqm. A focus on volumising internal space and leaving 'breathing' room across surfaces softens these potentially austere materials, and the crisp modernity of the building as a whole is generously set back from it's period neighbours to underscore their differing styles without having them clash.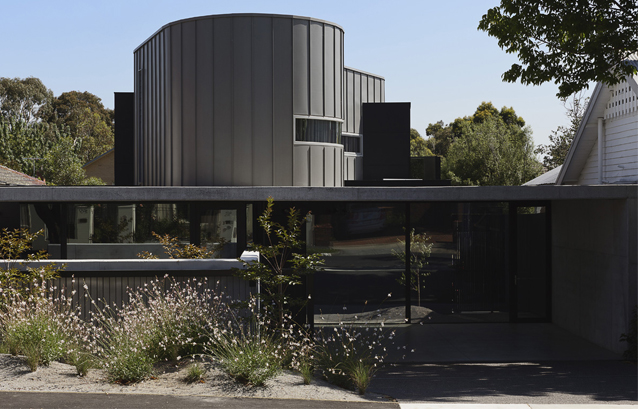 Of particular note is the depression in the floor made to fit the dimensions of the client's chosen circular couch, which injects a playful note into the living area, and Kerr's favourite element; the sliding door stacker, which, in his own words, "enables two-thirds of the width of the site to be completely opened to the northerly rear".  Kerr further comments that "landscaping was created to enable the house to appear as if it was constructed around the natural trees and dune forms; there is no front fence to enhance this concept."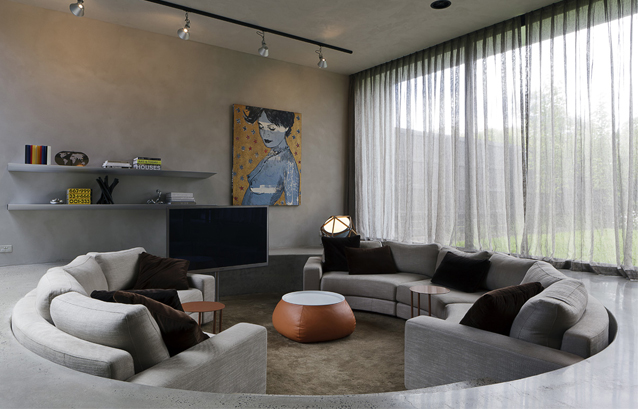 With this canvas interior designer Chelsea Hing was asked to create a timeless, elegant, restrained and detailed space: "we explored the idea of how to produce an interior that is visually interesting & engaging whilst only using a very limited mix of natural materials" states Hing, "to achieve the clients' desire for timeless elegance, briefed for minimal colour, we used a pared back palette relying on grand gestures of satin & sandblasted, light & dark finishes, all contrasted for drama."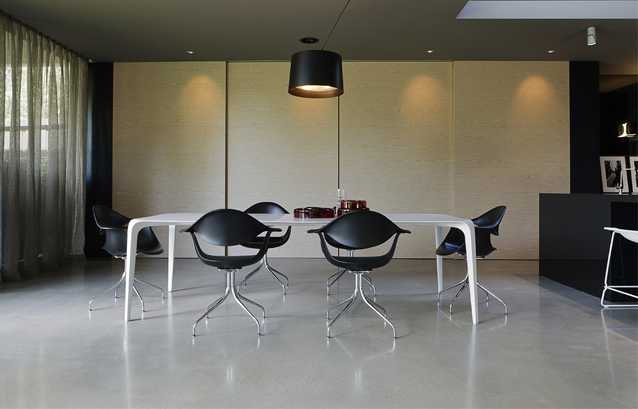 "The concept then became about introducing softening elements," she adds, "rugs & furnishings, billowing curtains, reflective mirrors & atmospheric lighting all tied in seamlessly with complex joinery deftly resolved to create what appear to be simple solutions".
Photography: Nik Epifanidis
Chelsea Hing Design Consultants
Tags: Chelsea Hing Design Consultants, Home Architecture, House Architecture, Residential Architecture, Richard Kerr Architecture
---