"We wanted to be able to deliver a high-end luxury apartment building that embraced sustainability and biophilic design like no other development has. We have a responsibility as developers but also as an industry to do better, and so we wanted to be able to demonstrate that to the market."
Thus spake Riye Arai-Coupe and Claire O'Rourke, Co-Founders and Partners of SABI Property Group, is a breath of fresh air for the property industry, not to mention, SABI's buyers who will also benefit from their progressive approach. Their most recent development 'KIOME Residences' on the Brisbane River in Highgate Hill shows the market that when sustainability is cleverly built into the design from the get-go it no longer translates to a greater capital cost. When done properly, sustainable design has massive positive impacts on ongoing operational cost and future carbon emissions, as well as genuine quality improvements to residents' health, wellbeing and lifestyle. And the market is listening.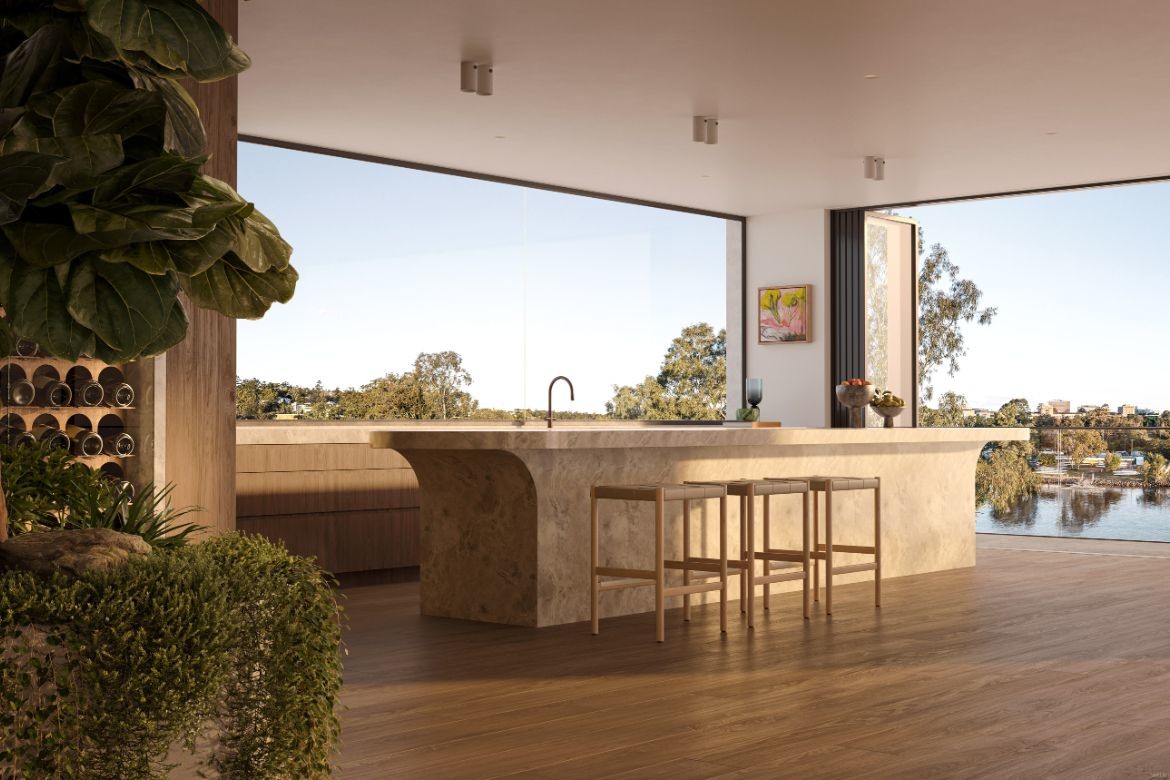 The result is one of Queensland's first boutique high-end apartment complex targeting a 7-star NaTHERS rating, that not only provides enhanced internal thermal comfort levels but reduces energy costs associated with mechanical heating and cooling. With only 7 apartments within the development, the KIOME Residences eschews fossil fuels and incorporating some of the highest-rated energy efficient appliances, have exceptional cross ventilation properties and access to natural light, oversized recessed balconies, double glazing, highly considered selection of sustainable materials throughout and each space is uniquely connected to nature.
Landscaping is a central design motif and features indigenous bushfood plants suited to the climate so that residents can effectively forage in their own gardens, which envelop the development. The 're-wilding' theme continues beyond the gardens and communal rooftop, where more native plantings re-generate the riparian zone between the built form and the site's edge on the Brisbane river.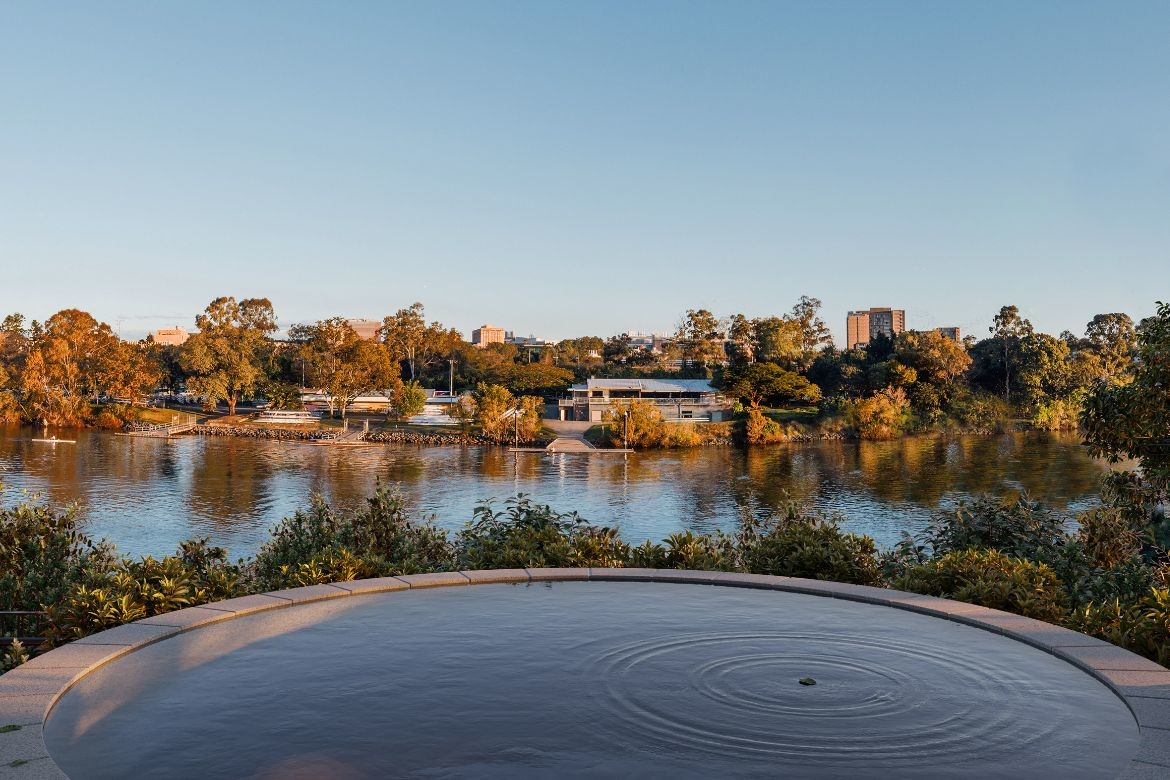 "We wanted to deliver a luxury boutique development but make sure we were really capturing every element of sustainability where possible," says Arai-Coupe. "We've considered the landscaping design upfront, along with water and the energy consumption [savings] throughout. There is no gas, meaning it's a fossil fuel free development. And as we were going through the selection of finishes and appliances, we obviously really aligned with V-ZUG. They were the only product in market with a high-end offering that aligned with our sustainability principles."
With appliances representing a significant impost on future energy consumption, the SABI team wanted the best possible and explored all options internationally; V-ZUG was the standout for its sustainability record and its sector-first 10 year warranty. All apartments in the complex include CombiSteam ovens with optional coffee makers, warming drawers and vacuum drawers. As a point of difference the 445m2 penthouse features the 90cm CombiSteam Grand, a product which is unique in the market.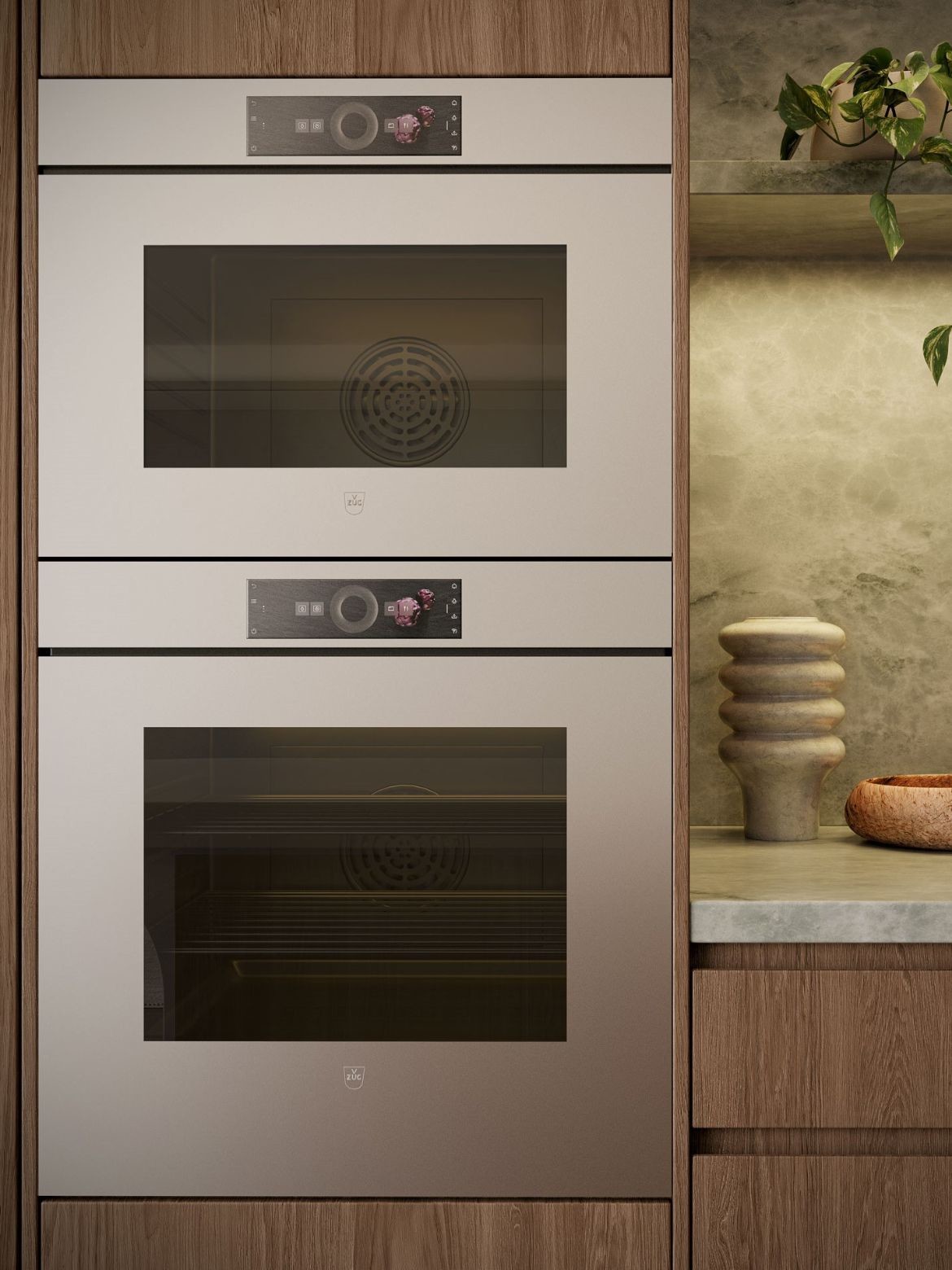 "To be honest, when I first went down this path, I didn't know too much about V-ZUG," says Arai-Coupe. "So I conducted a deep-dive research exercise around the company's products and everything that I saw was spectacular. They're already carbon neutral – I don't think there's any other appliance company out there that has claim to that – and when we went into the showroom for a presentation, I was just blown away."
Like SABI, V-ZUG has an all-encompassing approach to sustainability and Arai-Coupe specifically mentions the environmental pillars defined in V-ZUG's 2033 Vision as deal-making and game-changing. These include: carbon neutral production facilities through major PV installations and energy-saving methods; keeping any resources used as long as possible in a production loop at the highest possible value; a longstanding attention to longevity in its products with minimal plastic; and technology updates via new software rather than replacing hardware. And this Swiss boutique manufacturer is just as committed as SABI to making design and business decisions that consider environmental benefit and not just commercial profit.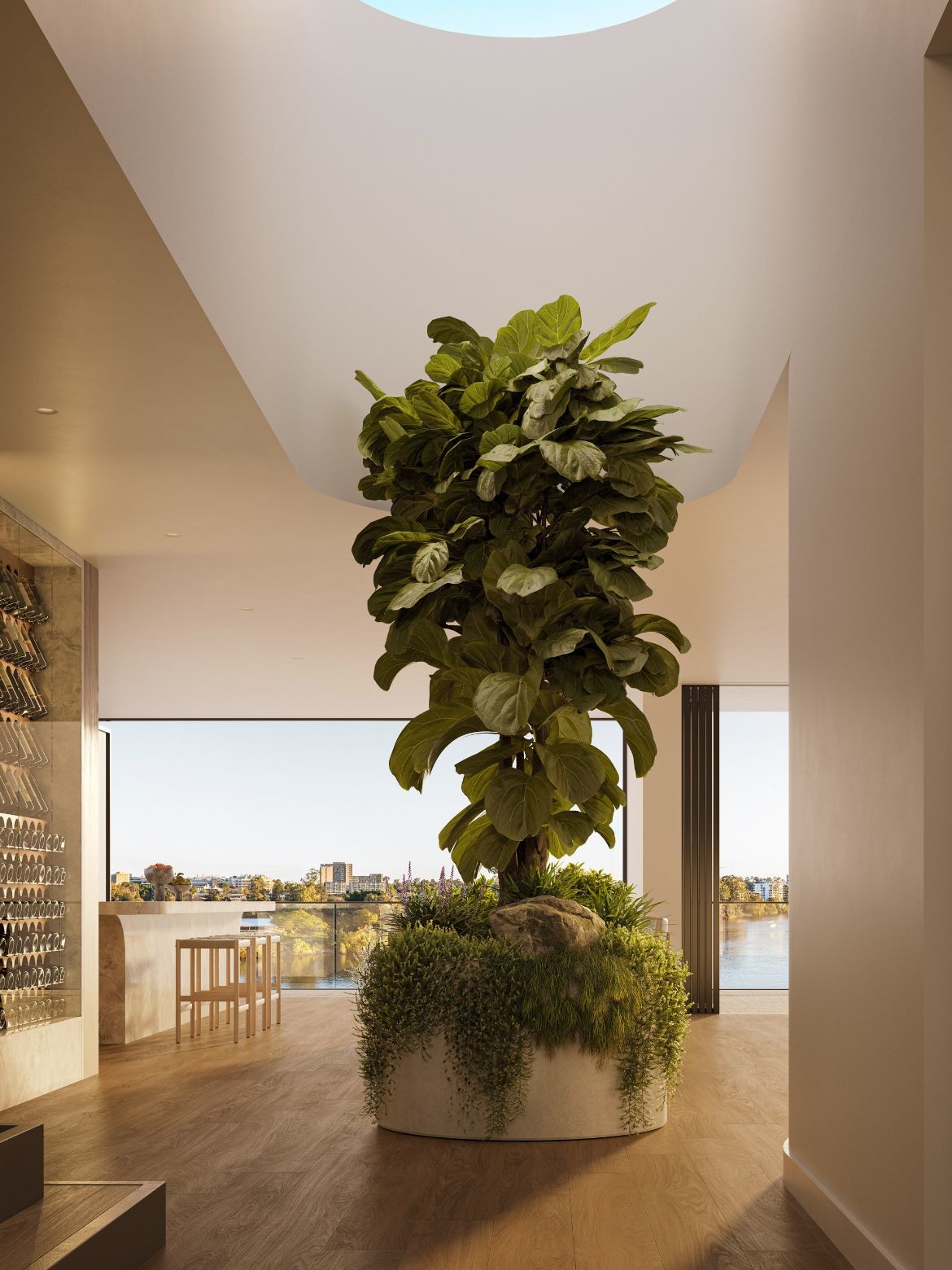 Arai-Coupe's passion for biophilic design is clear and the desire for occupants to have as much connectivity to the natural environment through the use of direct nature, indirect nature, space and place conditions. To achieve SABI's aim to create a project that truly enhances contemporary living for a decarbonised future and goes much further than simply how it looks, they collaborated with award-winning ELLIVO Architects and WILDStudio landscaping. Together they've developed a consciously designed and highly curated sensory apartment experience that encompasses touch through natural textures and finishes, smell through its selection of materials as well as bush food plantings and sound by drawing the riverscape up into the building through design and landscape acoustics.
It is so refreshing to see a Queensland-based, female-led company leading the biophilic and sustainability space and demonstrating its commercial potential, in a State once more infamously known for the white-shoe brigade version of property development. We can't wait to see what SABI do next.
For more information on KIOME Residences, visit kiomeresidences.com.au.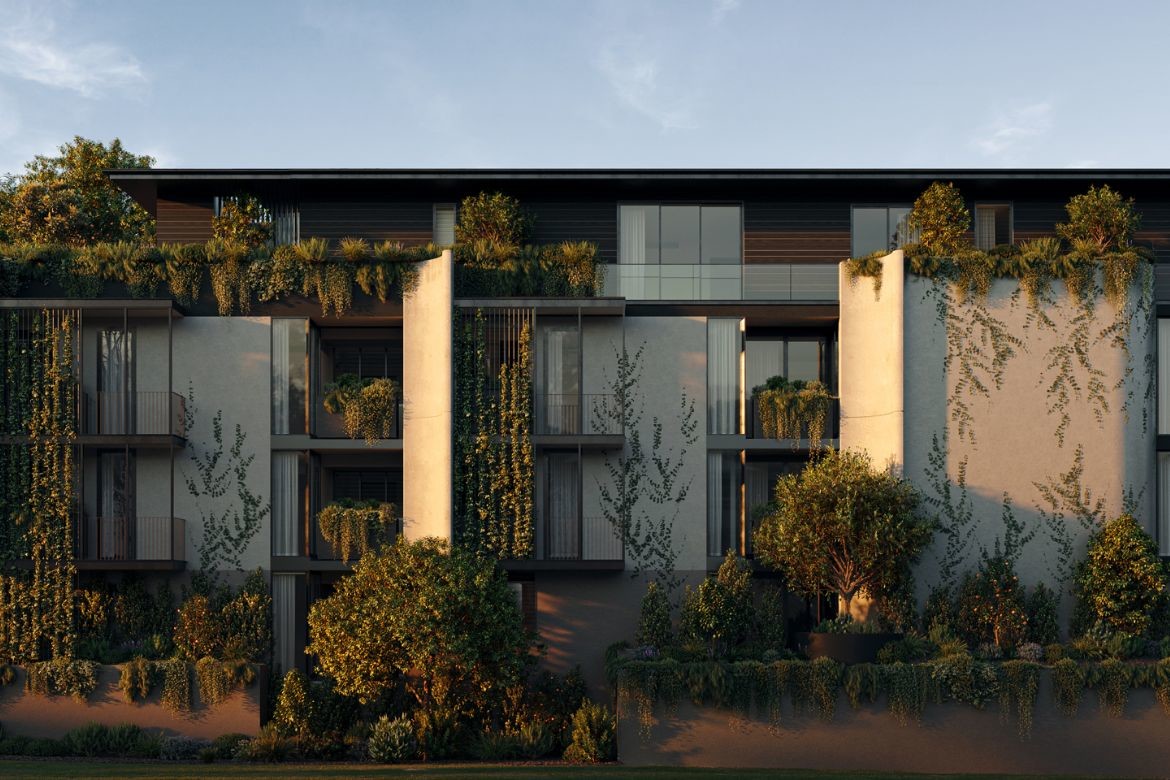 ---