The Hazelbrook eco home from Such Developments and St JamesWhitting interior design is a contemporary space that has been designed to serve as the epitome of what modern living should be. Nestled in the Blue Mountains, the home is a sanctuary amongst the trees; a place to relax in; and a place to feel safe and warm – or cool – all year round.
Not just a pretty picture among the natural scenery, the home features a suite of innovative, sustainable design flourishes – from the materials and construction to the use from its residents.
Based on principles of European Passive House design, the home was uniquely designed and built without traditional wooden frames, opting instead for Sipform pre-fabricated structural insulated panels. What this meant for construction was a speedy build as well as serving as a form of built-in insulation, saving energy in both summer and winter.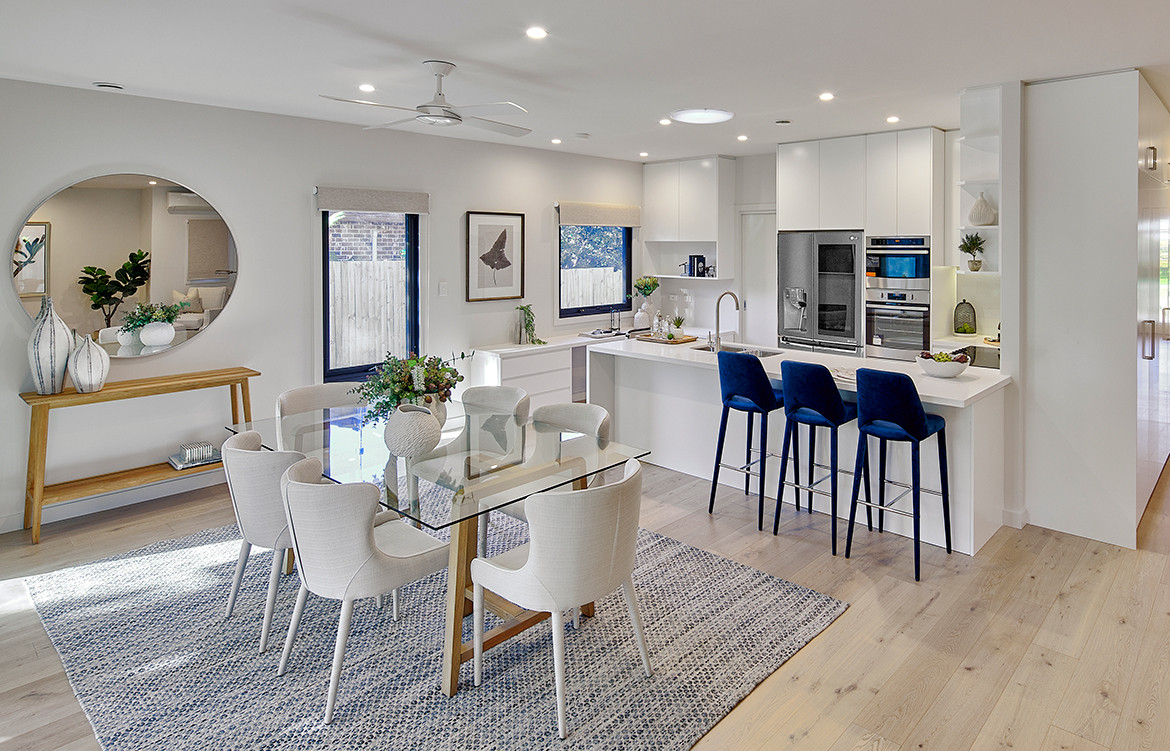 This energy saving feature is enhanced further with an airtight design, double-glazed windows, and extensive insulation in the roof, walls and floor – creating a house that's warm when it needs to be, and cool when the outside heat is high.
The light and spacious central living space and the kitchen are flooded with warm, natural light from the northwest, while the adjacent dining room opens to the external covered patio, creating a flow from the natural beauty of the Blue Mountains, through the home, and back outside. The large main living room with reading nook are given a sense of even more spaciousness thanks to the 2.65-metre high ceilings, white walls and timber floors.
Four large bedrooms, fitted with built-in wardrobes and an ensuite in the master bedroom, give the sleeping quarters a welcoming feeling of opulence. A freestanding bath with separate shower and heated towel racks are present alongside a large vanity in the main bathroom, continuing this elegant aesthetic. The lead-free tapware and zero-VOC paints from Resene are used both inside and outside the home providing another layer of eco- and human-friendliness.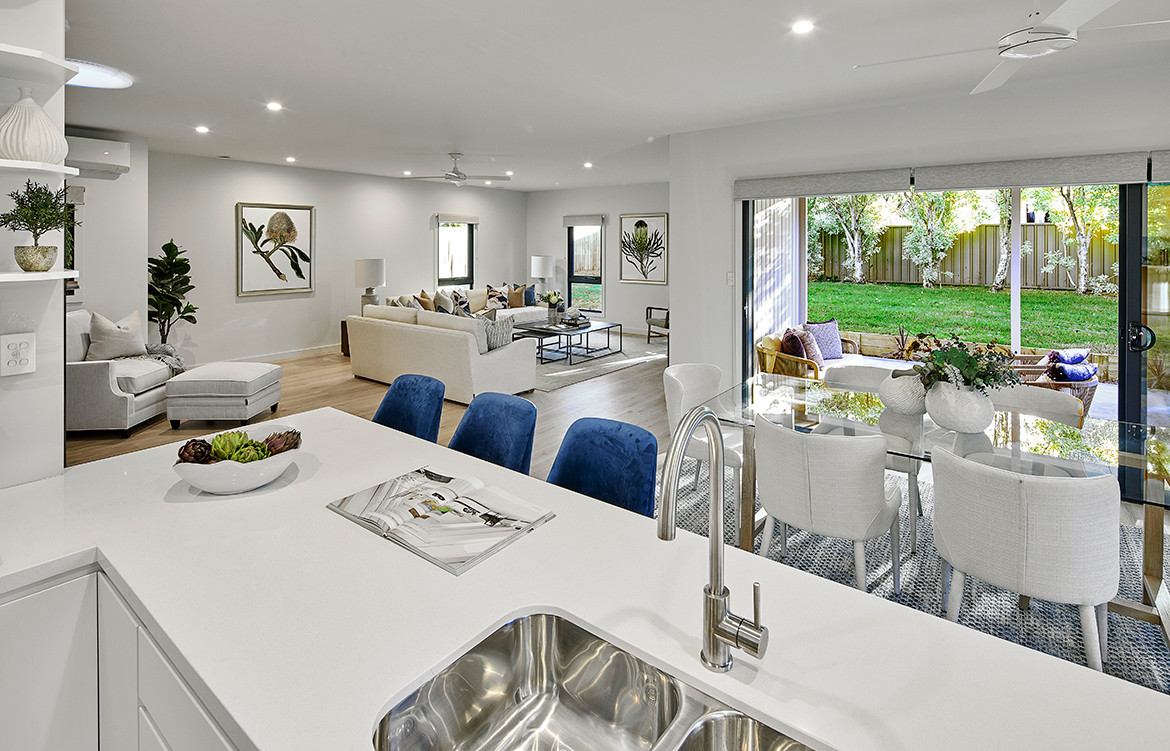 The colour palette throughout the home is a pared-back and relaxed tone, allowing the furniture and hung artwork to control the interior aesthetic flourishes. LED lighting throughout the house provides controllable zones of illumination, and adds to energy efficiency; solar tubes bring additional daylight deep inside the home during the daytime. The house's exterior blends its colours with the surround Blue Mountains natural beauty.
"This system of building allows us to deliver beautiful modular homes that will truly give you the oasis you have been looking for," says Master Builder Brent Tamati. "I am now able to build high-quality homes that are still beautiful and lovely to live in, but which are much kinder to the environment, your health and your hip pocket.
St James Whitting
stjameswhitting.com
Builder: Oasis Developments Australia oasisdevelopmentsaustralia.com.au
Designer: Ian Cleland of Such Developments and SJW
Engineer: Peleng Consulting Engineers
Hydraulic Engineer: Development Engineering Solutions
Certifier: Comcert Building Certifiers
Basix/Nathers: Graham Hunt Architect
Prefab System: SIPFORM
Interior Designer: St James Whitting
Furnishings: Coco Republic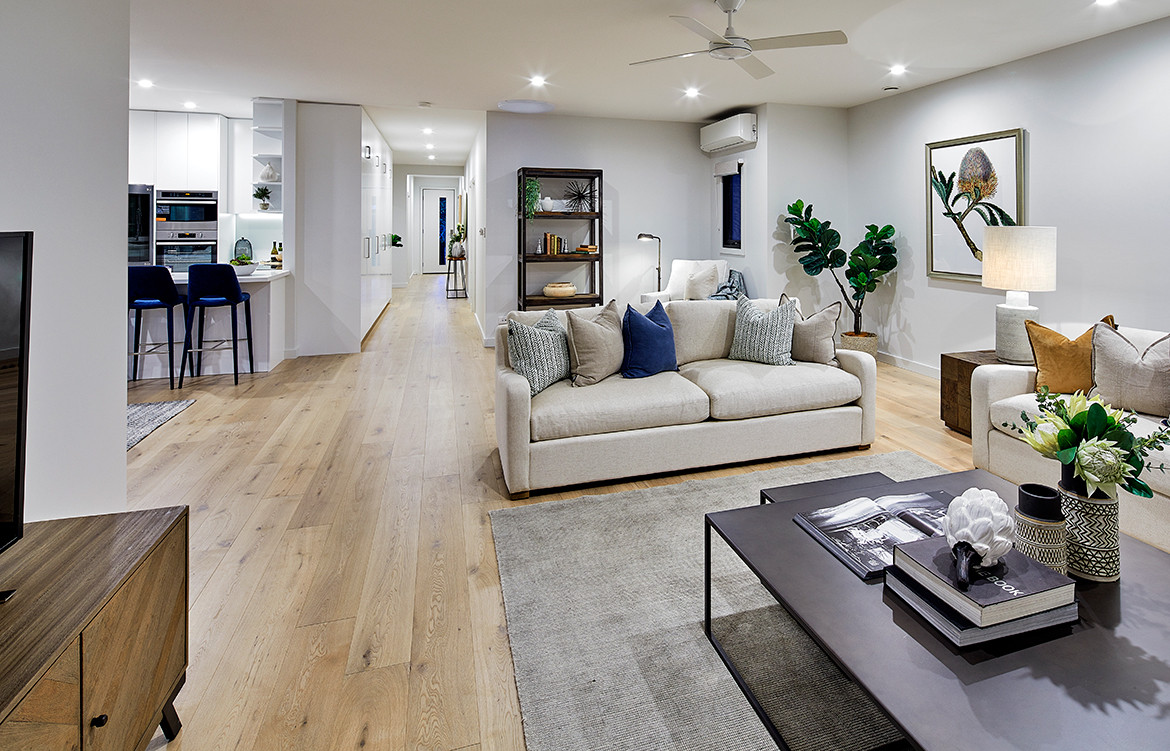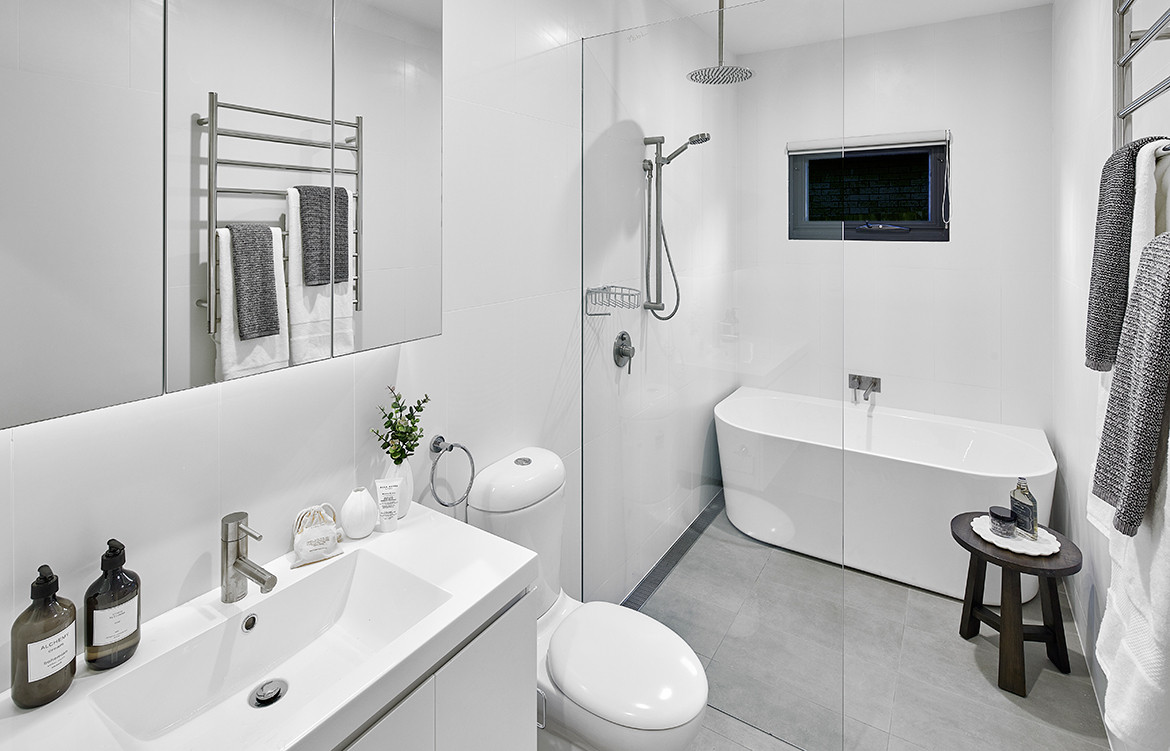 ---