Bondi architecture is typically a mix of antipodean art deco, California bungalow and red brick faux baronial – a jumble on a good day; a dull, throbbing cacophony when gloomy. The Dangar family home – aka 'the Bondi Barn' – comes as welcome relief. With its blackened timber cladding, elegantly pitched roof and low picket fence, it feels like something of a gift to the street. Firstly, there's the site upon which it is built, a deep triangular plot, nosing the road like the prow of a ship. Irregular, it breaks the monotony of the standard suburban block. Then there's the fact of its otherness; it's clearly not from around these parts. In fact, as William Dangar explains, "I saw some of photographer Murray Fredericks' icecap images from his Greenland exhibition one day when I was visiting him. Along the edge of the glaciers were these amazing, simple barn-like dwellings that I really liked. These, combined with some inspiration from both Japan and southern New Zealand lead us to the evolution of our own structure."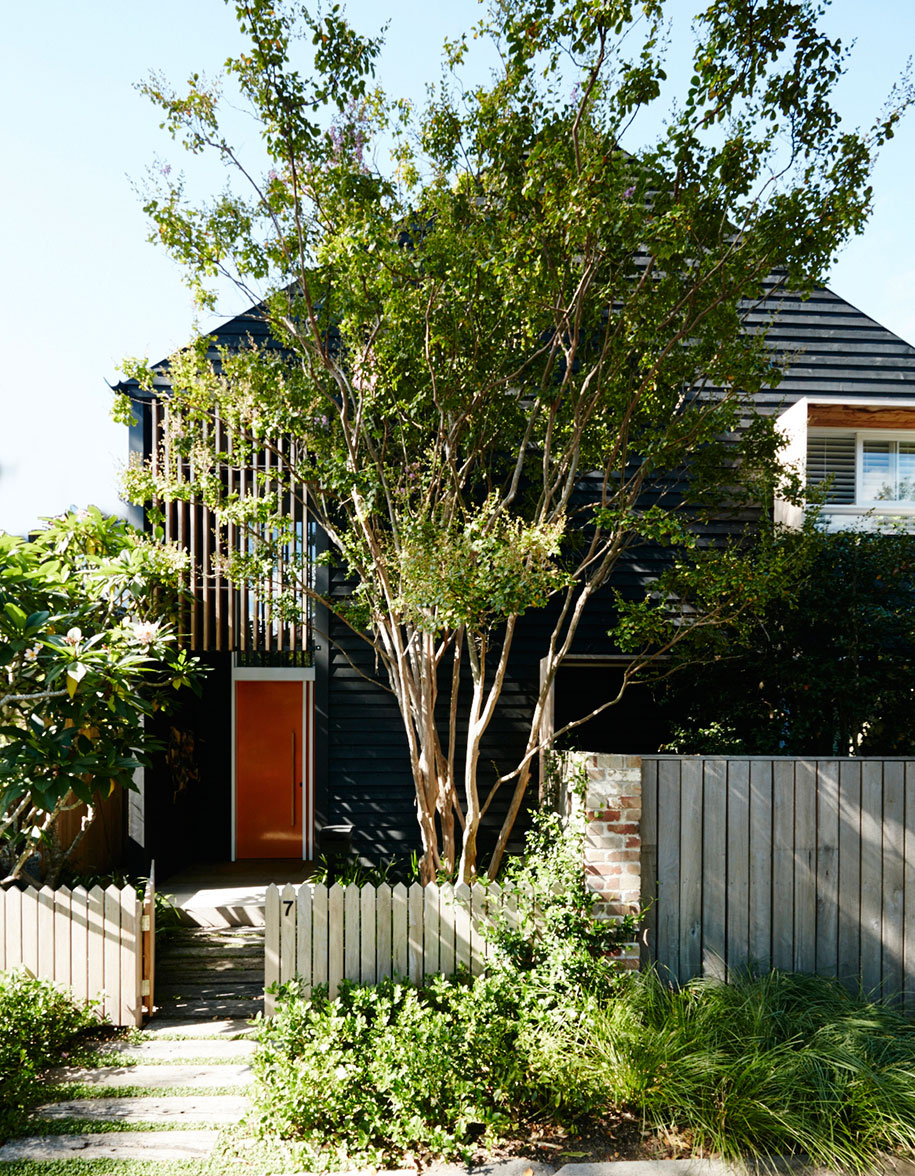 Yet, for all its exotic origins, the Barn is no curio, no mere quirk. It's anchored in an innate understanding of ex-urban living – Dangar grew up in the Northern Tablelands of NSW – harnessed to a very urbane attitude. As principal of William Dangar & Associates landscape design, Dangar has seen many a fine home in two decades of creating gardens "for some very high net-worth individuals". Let's just say he knows a good home when he sees one. His is one.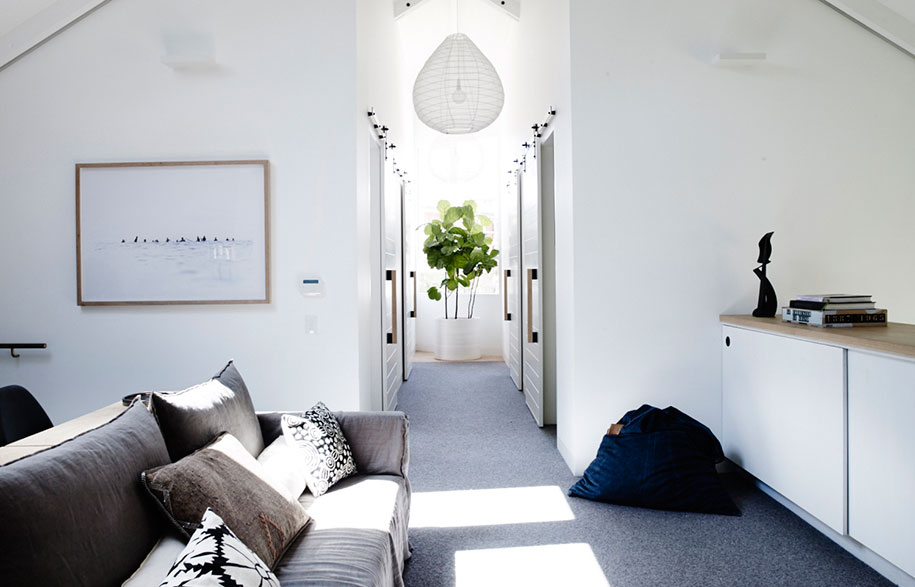 A two-story rectangular volume under a 34º pitch, the Barn reads as quintessential 'house'. The entrance is positioned on the short, Western side, allowing the long, Southern façade and the South-West corner to slide entirely open to a gently dappled garden. The angling of the house not only takes full advantage of the eccentricity of the block, but enables cross ventilation and passive cooling.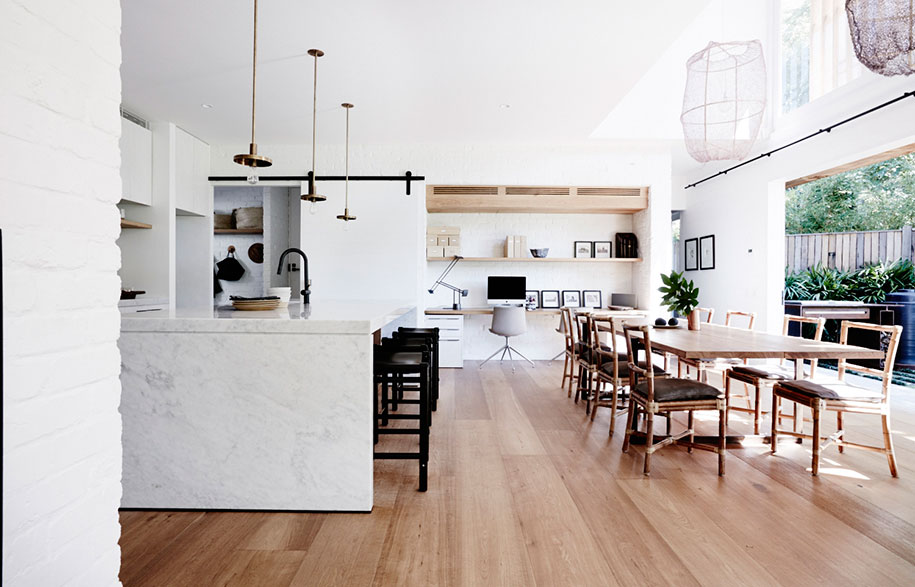 At the entrance, a vertical grid remains open for airflow even when the door is shut. A lintel overhanging the Western façade ensures solar protection, a series of timber fins along the first floor allow ingress of light. They are like a second skin. But to suggest these features are purely functional would be disingenuous – they serve above all to add interest to the overall boxy logic of the structure. "It's essentially a series of simple spaces that face a garden," reflects architect Michelle Orszaczky of clayton orszaczky. "The pattern of roof and cladding create a very pastoral feel." As the light fades on a late summer afternoon, the horizontal and vertical lines of the timber slats and corrugated roof cast long shadows and the house take on a sculptural allure.
Read the full story in Habitus issue #32, available now.
William Dangar
williamdangar.com.au
clayton orszaczky
coarchitecture.co
Photography by Prue Ruscoe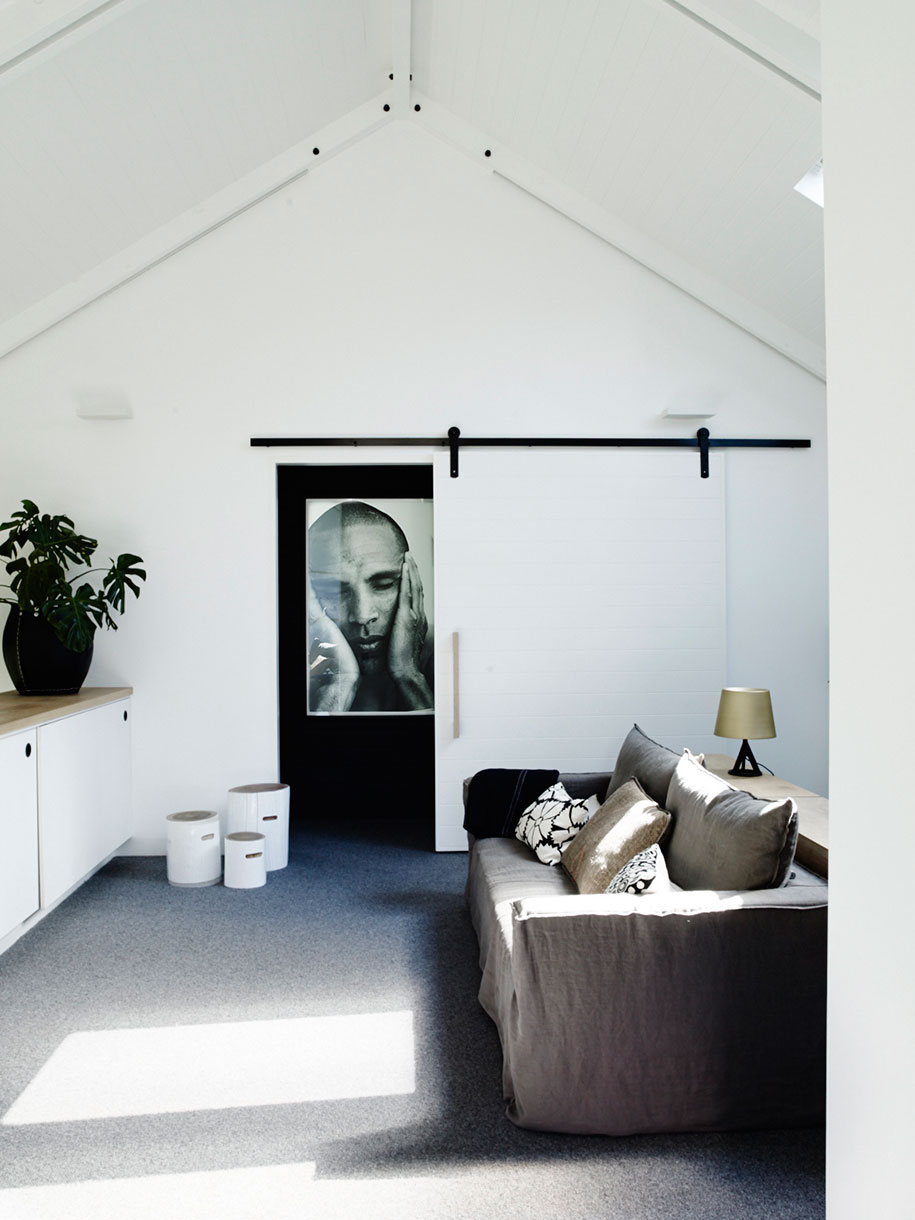 Tags: bondi, clayton orszaczky, Habitus #32, Home Architecture, House Architecture, Residential Architecture, stephen todd, The Escape Issue, william dangar
---