It's late at night, you're engrossed in a novel, and despite the hour creeping closer and closer to midnight, you can't help but read one more page, one more chapter. But at some point you drift off, book still open in hand. This instant entry to dreamland – a perfect moment of sleep – is the concept behind design hostel Book and Bed.
The space melds elements of a boutique hotel, thoughtful hostel and manga kissa (a comic book cafe where you can also spend the night). The interior has been designed by Hiroshima-based architects Suppose Design Office, with Shibuya Publishing and Booksellers curating the books, comics and magazines.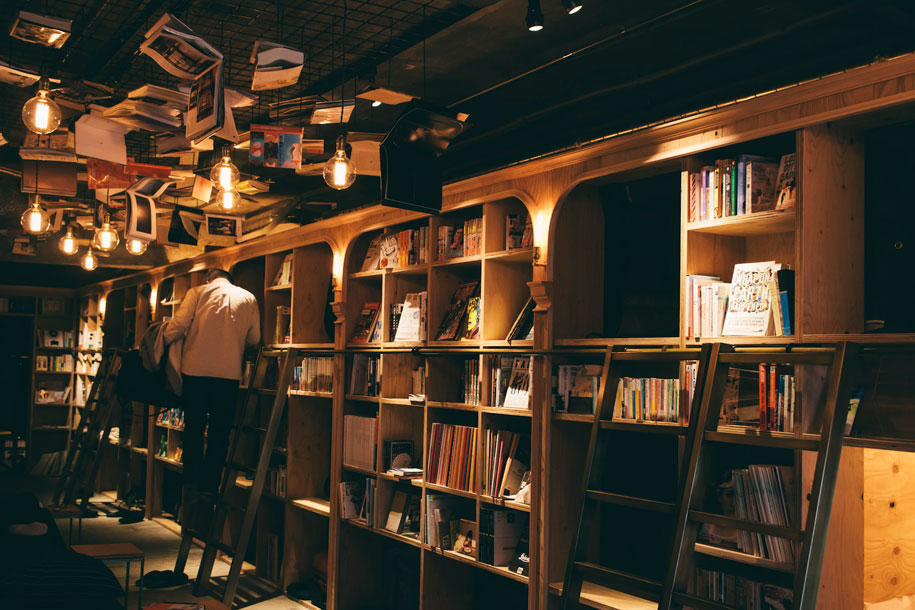 The 140-sqm space was once an izakaya, set on the top floor of a tower of restaurants in Ikebukuro. Exiting the elevator, you're presented with a matchbox-sized wooden foyer, where you ring a bell and a box is pulled from one wall to reveal a window into a tiny office. You're then given a password to enter the lounge.
The unfamiliar environment seemingly renders inhabitants voiceless. The only gaijin present, I first thought the lack of natural interaction between myself and other guests could be put down to a language barrier. However, I then noticed none of the natives were conversing either.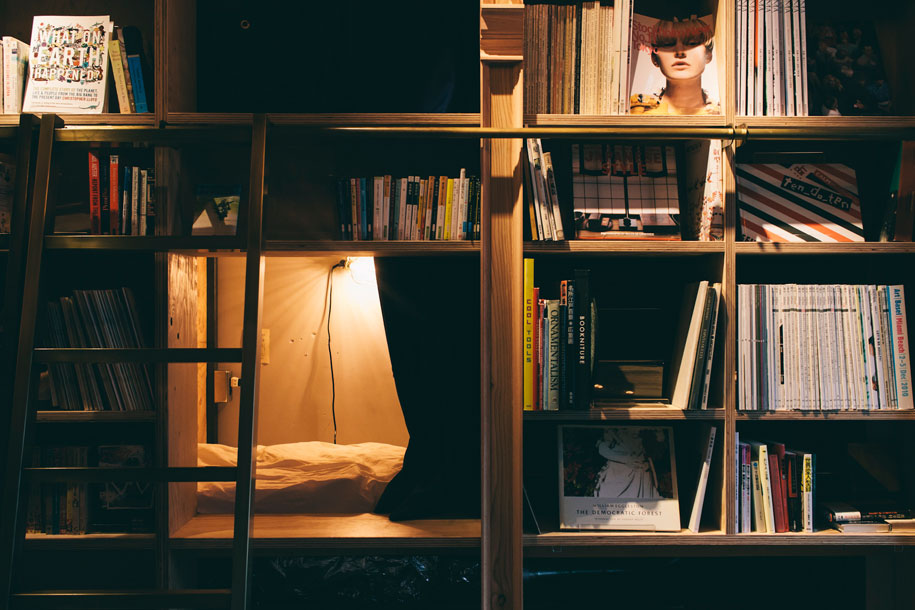 I felt like a character in a Murakami novel, transported to a parallel universe amongst members of a secret club or cult, where I was unaware of the rules and trying to anonymously blend in.
The experience is both perplexing and exciting. As new guests arrive, they acknowledge and mimic the motions of the existing wallflowers engrossed in their chosen tomes, as well as seek their own response to the surroundings.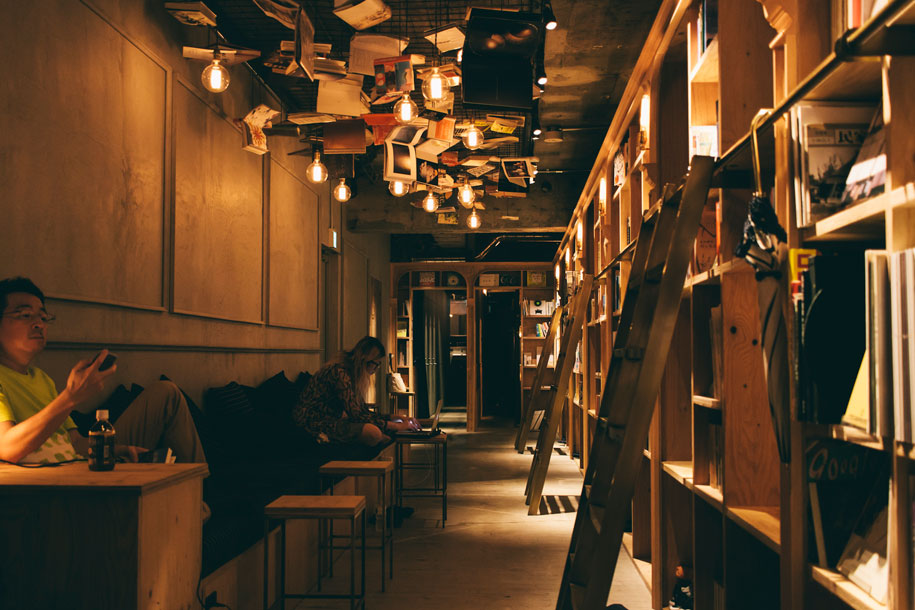 The bookcase is filled mostly with Japanese literature, though there are some English options, like Truck Furniture's Nest, various editions of Magazine B and Studio Journal Knock. Music plays at all hours – from mellow jazz in the morning to 1960s soul or lounge hip-hop as the evening progresses (earplugs are provided).
The hostel accommodates up to 30 guests, with bunks tucked both behind the bookshelves, and also in a separate room next to the lounge. Concrete walls meet wooden bookcases and blue velvet textiles, while paperbacks and Edison bulbs hang from the ceiling. There's a tea-and-coffee corner and a communal bathroom down the hallway. When seeking privacy, guests can draw the curtain on their sleeping quarters.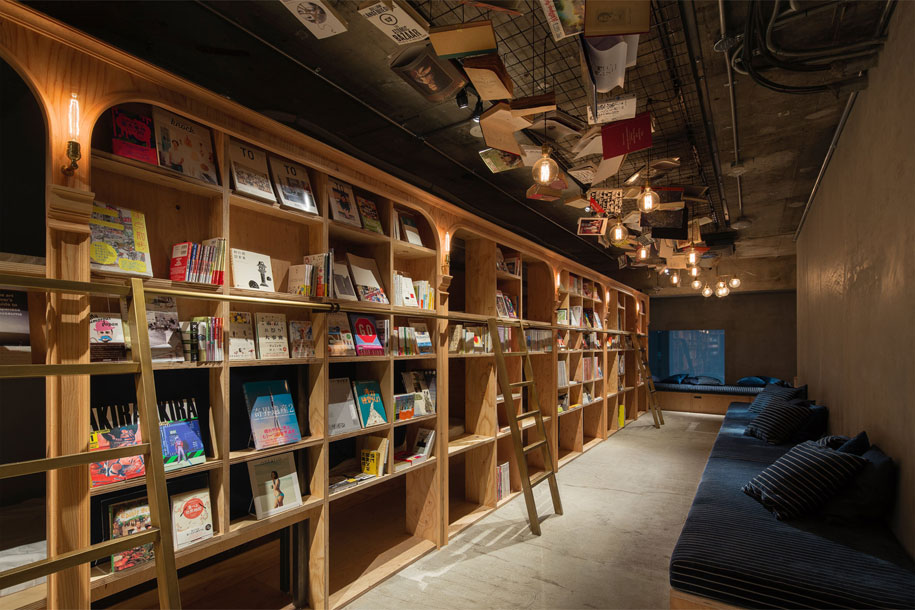 Above: Photograph courtesy of Book and Bed.
It's not the type of accommodation you would book merely to catch some shuteye at the end of a busy day in Tokyo, but a unique experience akin to spending some lengthy late-night hours at a small library, indulging your love of reading until you happen to doze off – with the added bonus of a hot shower the next morning.
Book and Bed Tokyo
bookandbedtokyo.com
Suppose Design Office Tokyo
suppose.jp
Photography by Linsey Rendell, unless otherwise mentioned. Hero photograph courtesy of Book and Bed.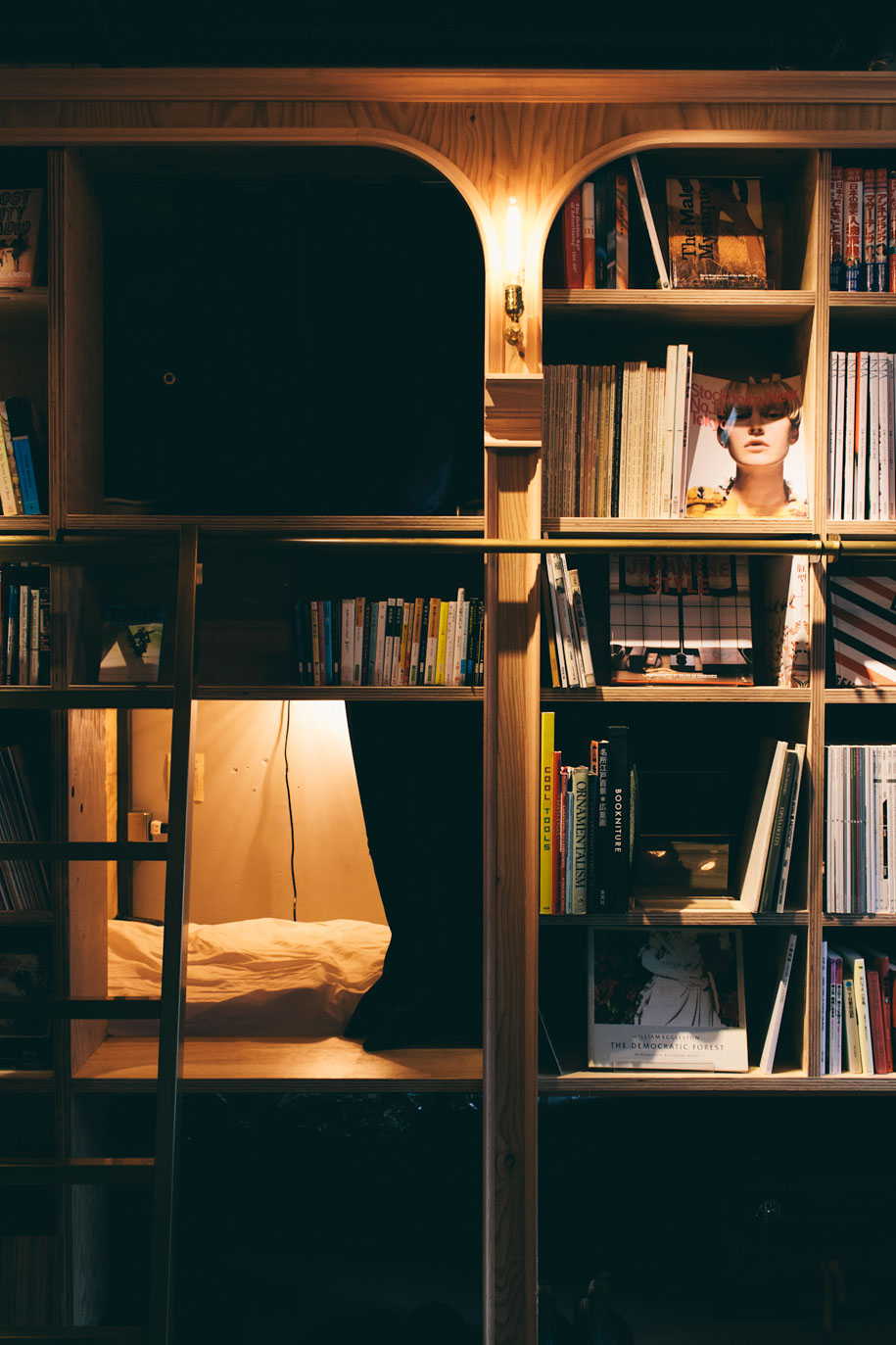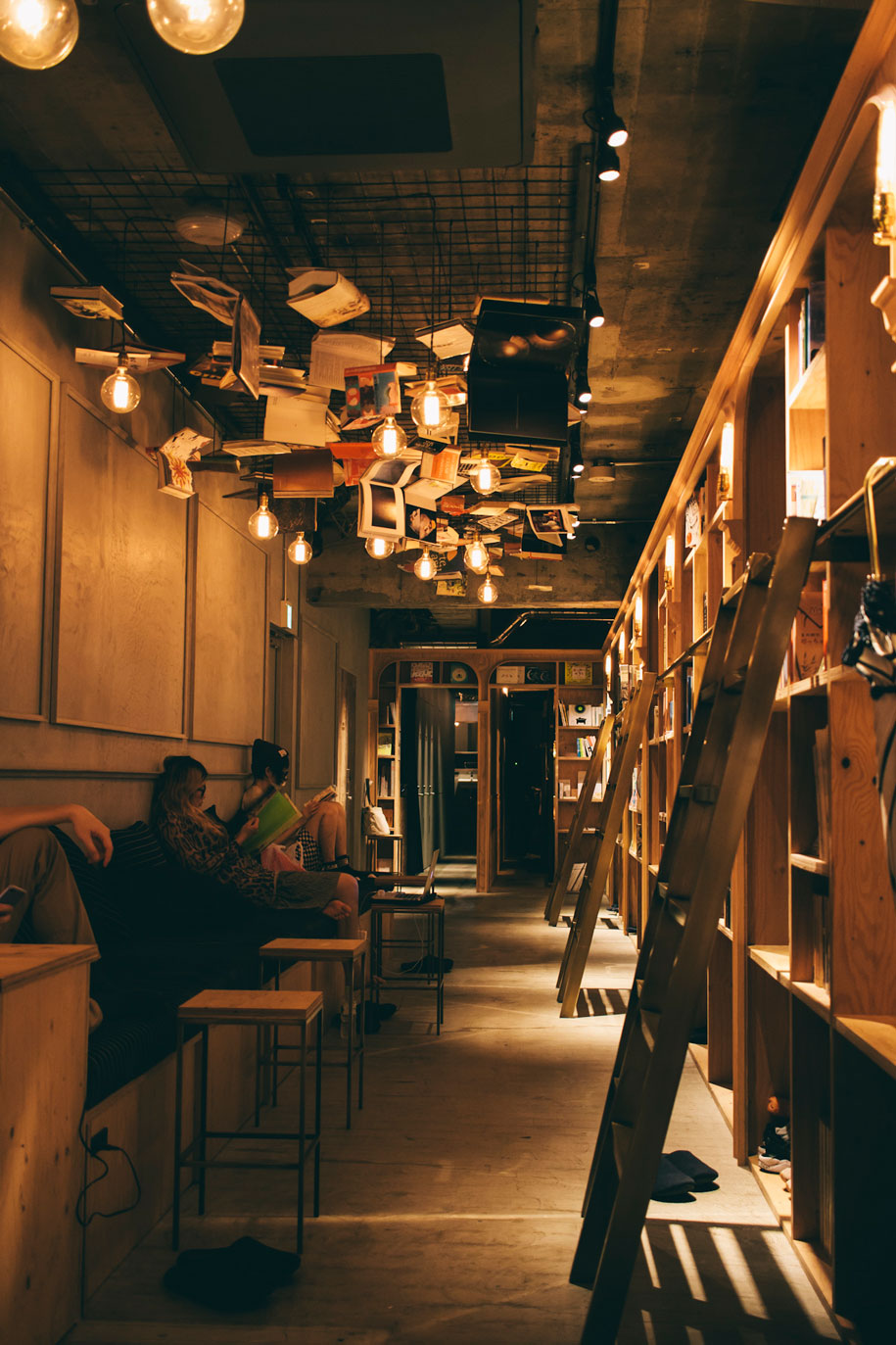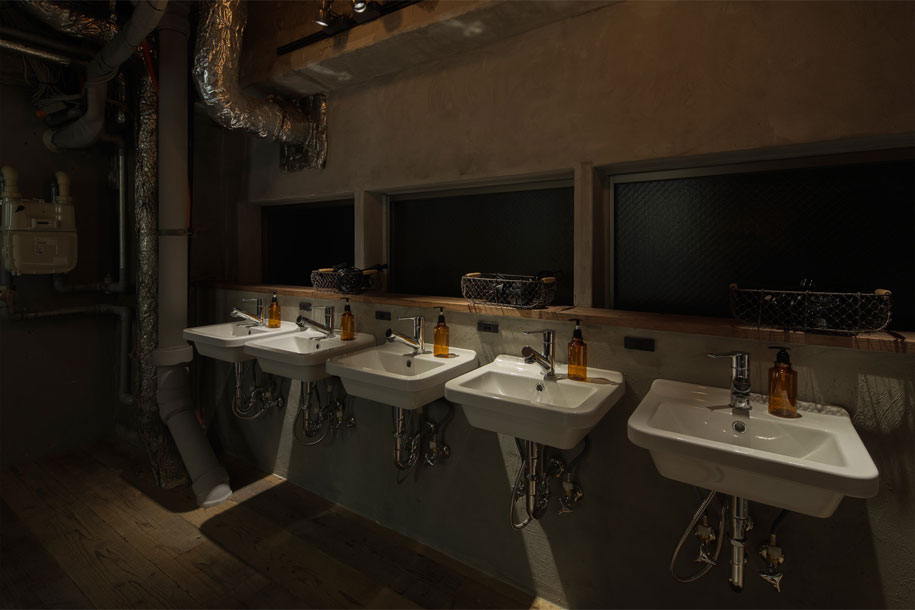 Photograph courtesy of Book and Bed.

---