Cultural appropriation is a hugely important subject in modern society, and designers are certainly not immune to the sensitivities of cultural traditions and their applications in the outside world. This is of a particular barb for hospitality designers, where the cuisines of various global cultures drive and dictate the interior direction. The question then, is how can designers reference culture in spaces without being fake, condescending or downright ignorant?
Melbourne-based designer Kestie Lane was recently faced with this challenge for her design of one of the city's newest hot-spots – Boosa Cafe. Translating to 'kiss' in Arabic, Boosa is one of famed hospitality duo Eitam and Tammy Brami's latest investments, focusing on rustic middle-eastern cuisine.
"The original brief was 'Modern Middle-East'," says Kestie, "A Melbourne cafe with a touch of the middle east." Here, Kestie developed an interior palette of modern vintage glamour, where the space's authenticity could be found in details such as custom finishes and hand-crafted joinery. Kestie explains, "We wanted to create a genuine, elegant and timeless environment that celebrated a colourful life, where the food and interior were able to compliment each other."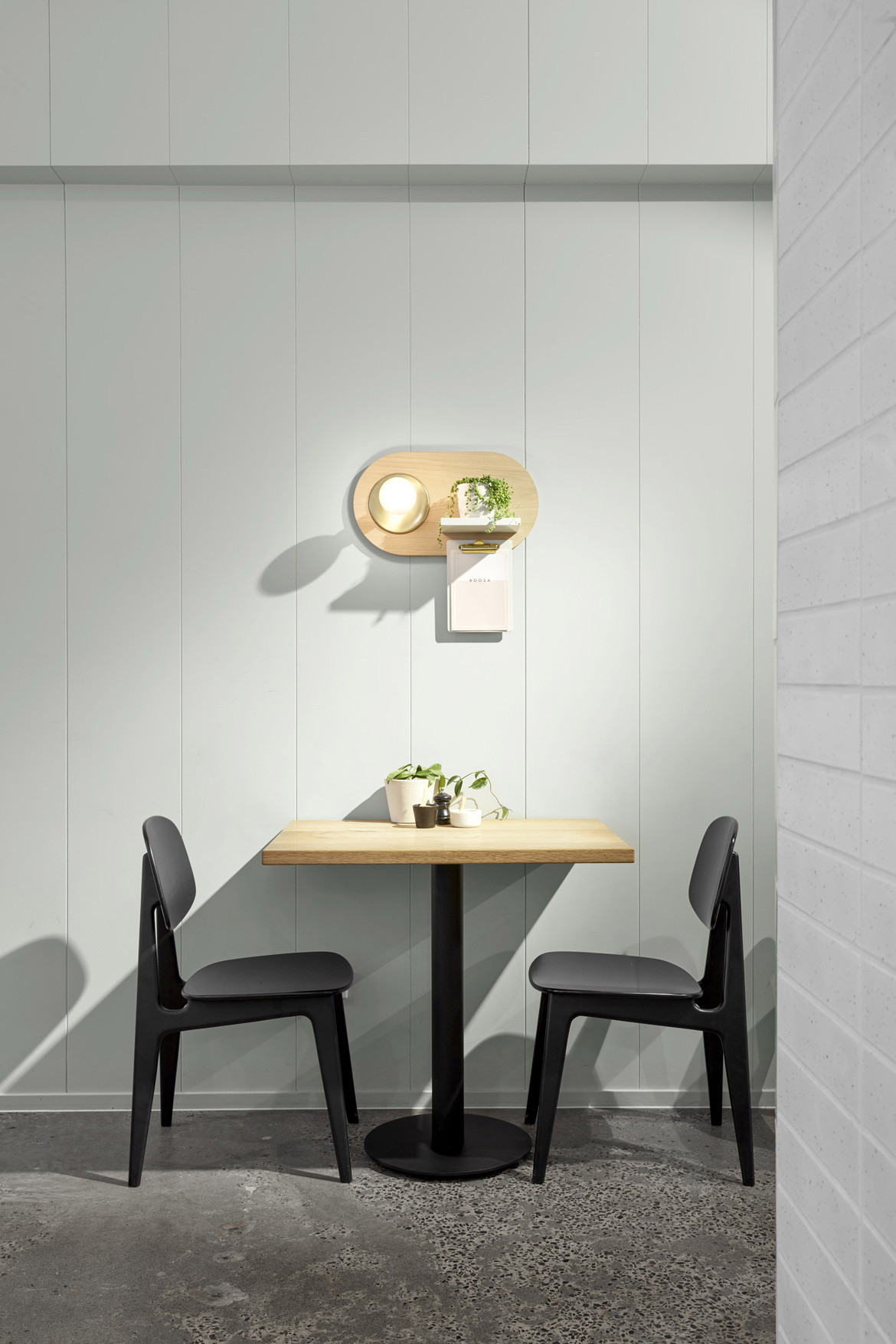 To reference a modern middle-east (meets Melbourne) aesthetic, Kestie and the Brami's decided on a rich material palette to communicate this unique blend of cultures. Elements such as pink terrazzo, brass fixtures and fittings, and warm timber panels represent the modern middle-east flavour, while other design devices such as matte black tapware and track-lighting, white-shine tiling, polished concrete flooring, black timber seating and forest green accents speak to a very 'Melbourne hospo' vibe.
"The interior was to be a clean and elegant backdrop to the vibrant and colourful food designed and made by chef and owners Eitam & Tammy. The cafe has an energy and a fun graphic element with the use of tiling and pops of colour with the green banquette seating and dusty pink tiled bar," says Kestie.
The key was an emphasis on authenticity, where there was a, "heavy focus on custom made". In fact, the owners more or less constructed the cafe themselves with a team of friends and family: "It was a true labour of love with no cutting corners!"
As a result of her thoughtful and honest design approach, Boosa Café is not only one of Melbourne's 'must-eat' destinations, but a monument to how our industry can and should be approaching blended applications of culture in our hospitality environments.
Kestie Lane
kestielanestudio.com
Boosa Cafe
boosa.com.au
Photography by Peter Clarke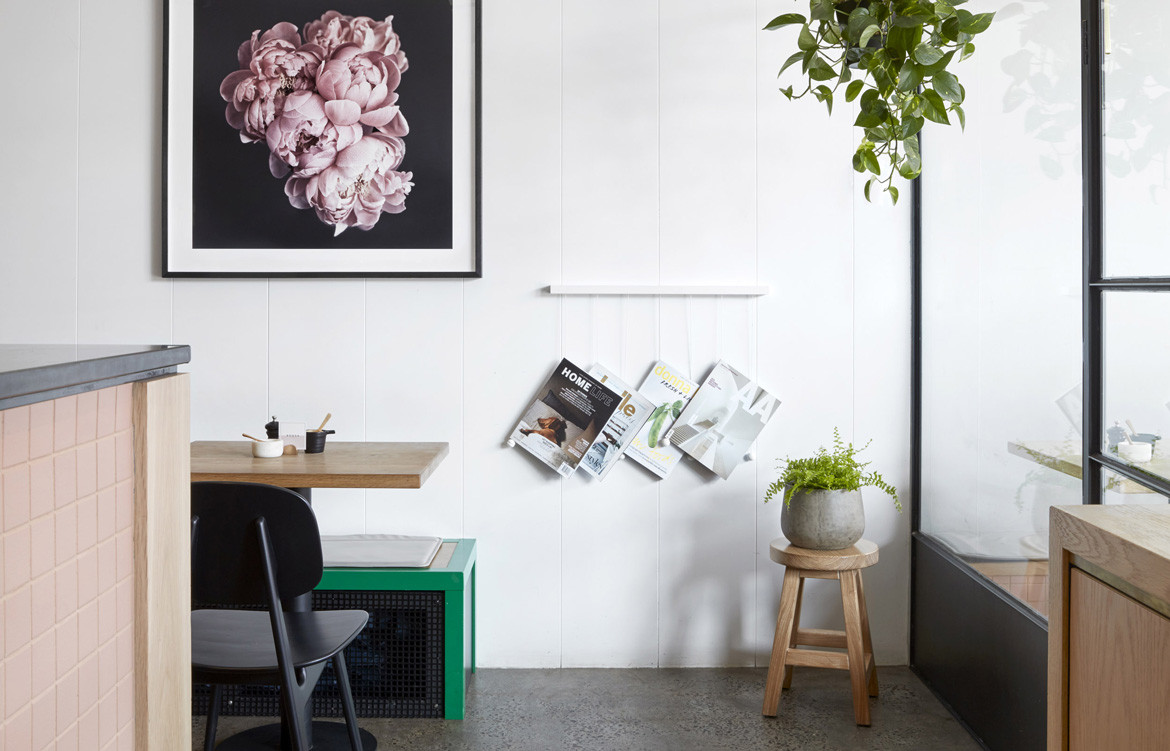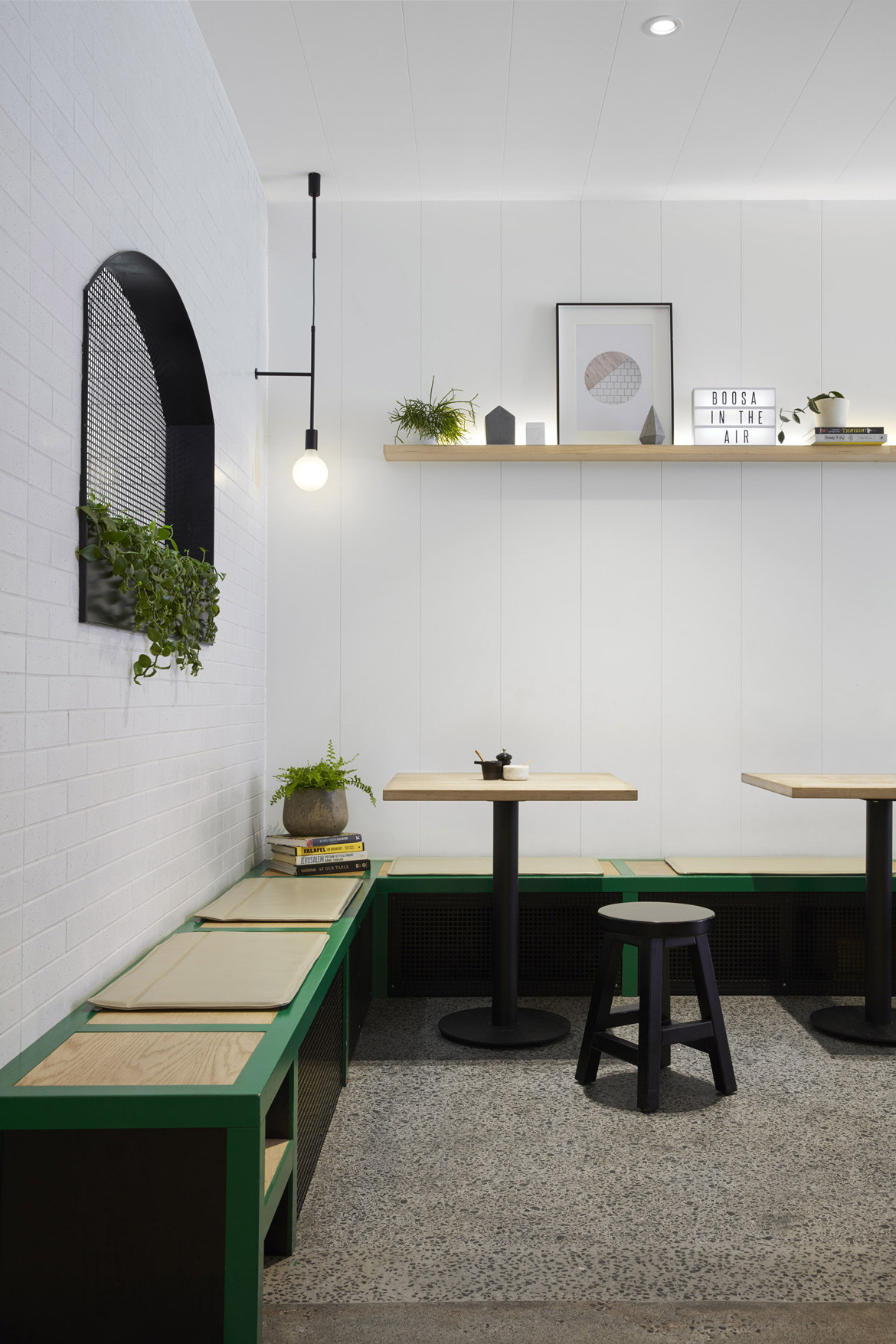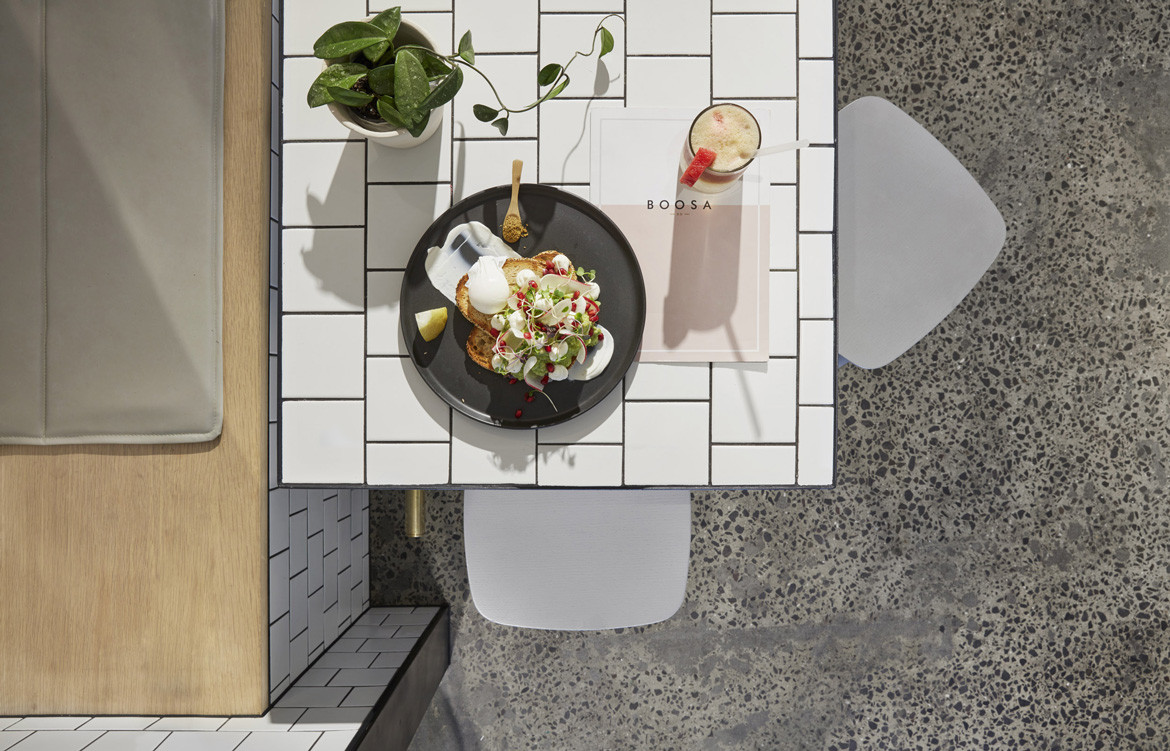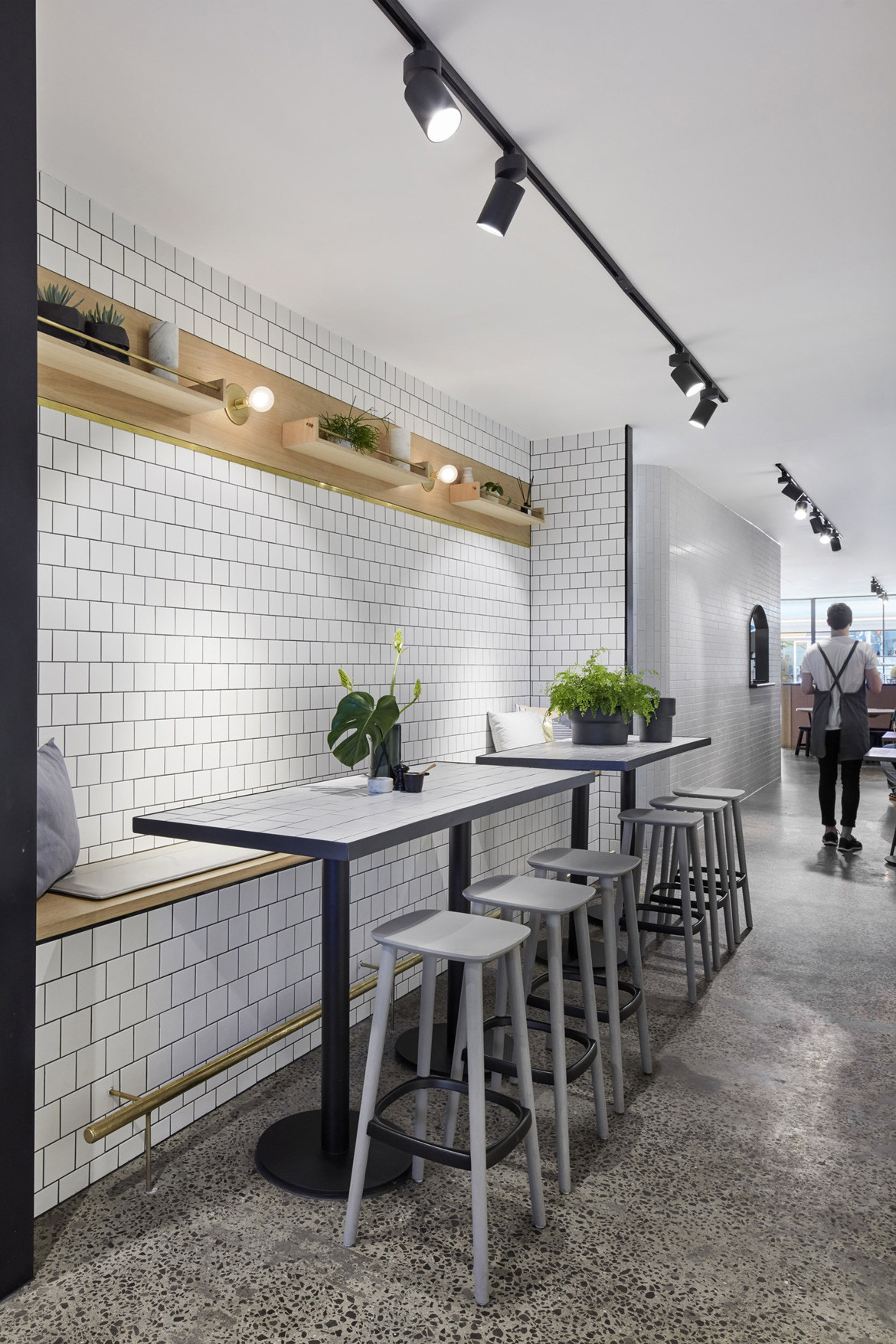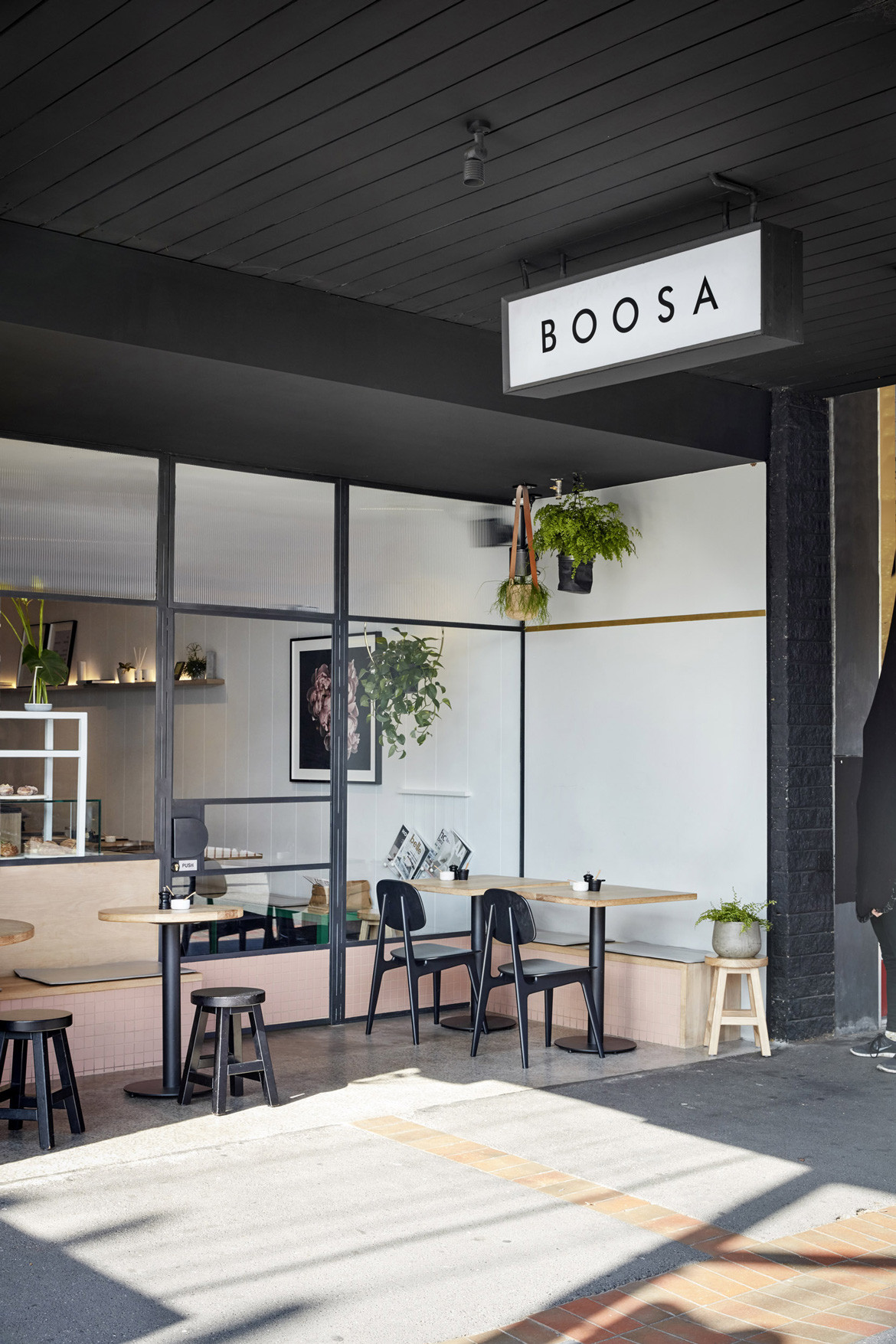 We think you might also like Crafting Feel-Good Spaces with Kestie Lane Studio
---