The Boot Leg Reserve House was born of the simple brief of a young professional couple wanting a three bedroom home. Conceptually it consists of a timber structure resting in a concrete cradle. however the simple geometry of the external design disguises a thoughtful use of internal space that amplifies the sense of volume and links indoor and outdoor areas.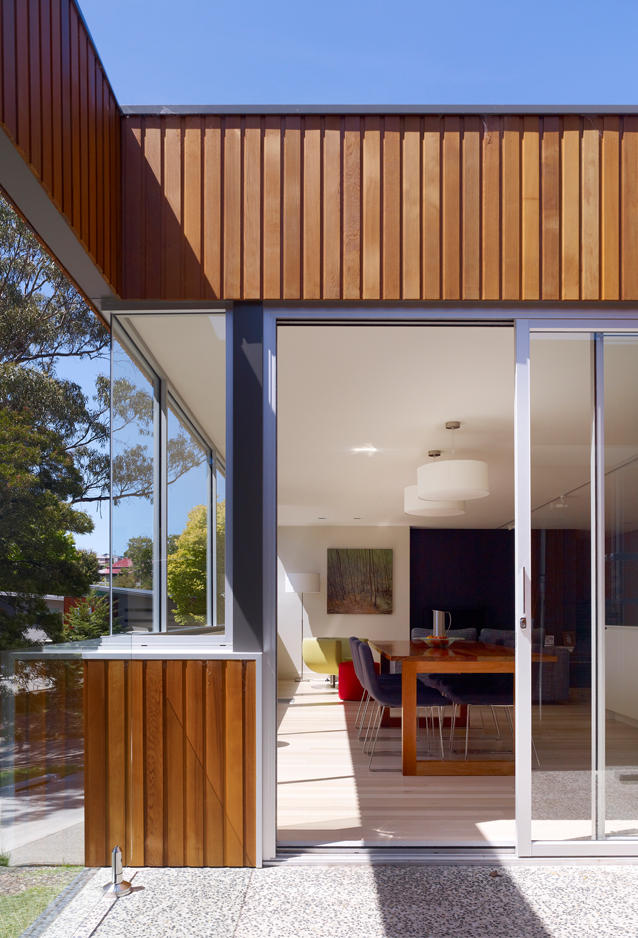 With master and children's bedrooms located at its extremities, an open-plan living and study area forms the heart of the house. An elongated horizontal window admits abundant natural light and gives a view of oaks and pines (a favourite feature of the owners), reinforcing the natural setting of the dwelling, and a roof opening over the courtyard further illuminates the space.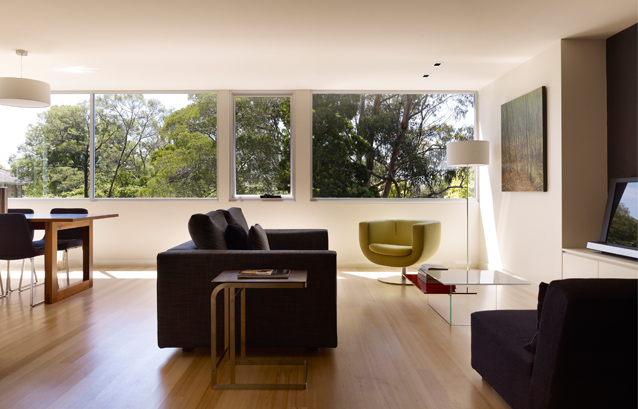 The exterior of the building is clad in vertical shiplapped boards of western red cedar, maintaining continuity with the woodland surroundings and creating a rich, textured aesthetic. Extension of this material into the entry to the study and courtyard blur the boundary between indoor and outdoor space, a feature further emphasized by the polished concrete floor flowing out into the courtyard. Upstairs the blonde wooden floors give the communal area physical and aesthetic warmth and provide a gentler counterpoint to the darker exterior timber, while the deep grey tone of the corridor leading to the bedrooms reflects the intimacy and sanctuary of the private spaces.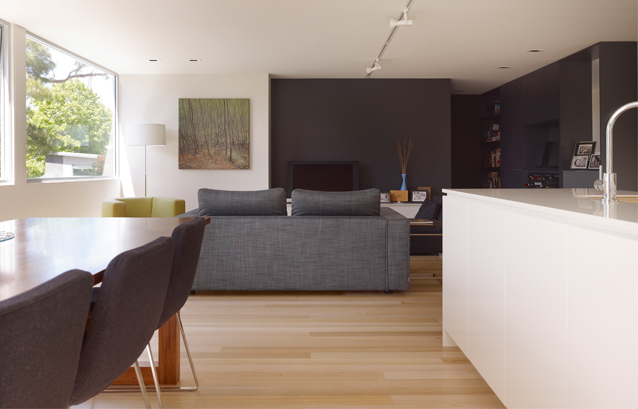 The Boot Leg Reserve House was designed by architects Daniel Lane, Phil Ackerly and Nathanael Preston of PrestonLane architects, built by MGB Constructions and the entire project was concluded in twelve months. It is a quietly successful demonstation of how modest resources can be intelligently and imaginatively used to create a comfortable, inviting home that capitalises on space and light.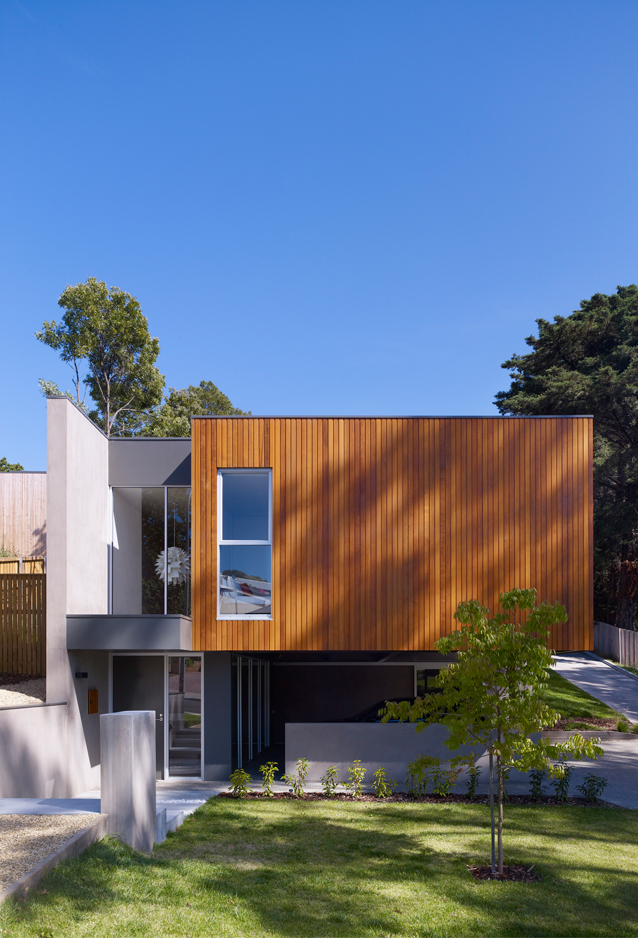 Engineer: Gandy & Roberts. Building Surveyor: Holdfast Consulting
Photographer: Derek Swalwell
Tags: Home Architecture, House Architecture, Residential Architecture
---