The creation of the Marimekko Room for Sydney Indesign 2013 was unique a collaboration that involved some of Australia's finest designers: Gorgeous Upholstery, Shibon, Bound Interiors and The Collaborative. Here we ask the team from Bound Interiors, John Stephens and Silvia Mircevski, to share their experience.
Bound Interiors was called in at the last moment to participate on the Marimekko installation – and we're so glad we did. Having relocated not long ago from London, it was a great opportunity to work with a locally, well-regarded fabric house and show at Sydney's best design industry event: Sydney Indesign!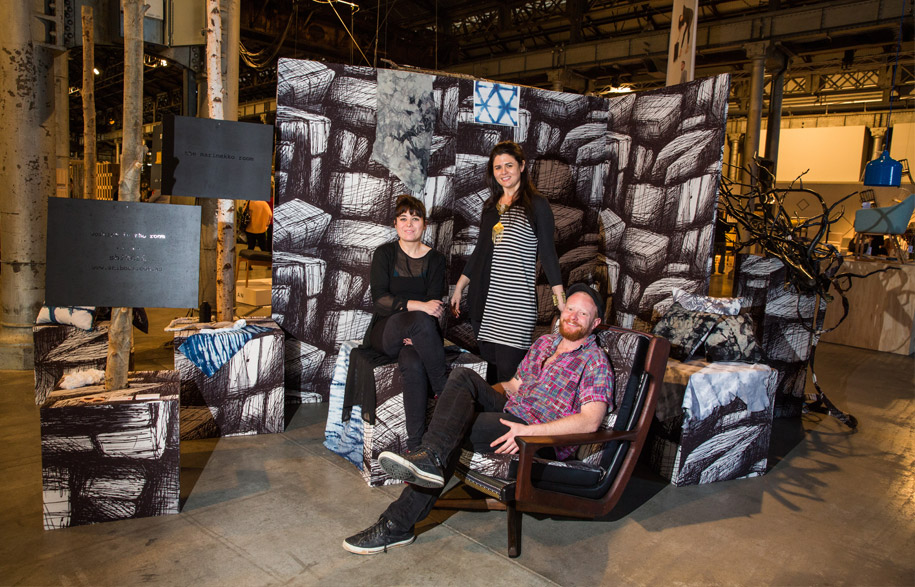 Our brief was received verbally: zero budget; fabric supplied; produce interesting work that shows the scope of the fabric; and have an on-site project to be developed or progressed on the day.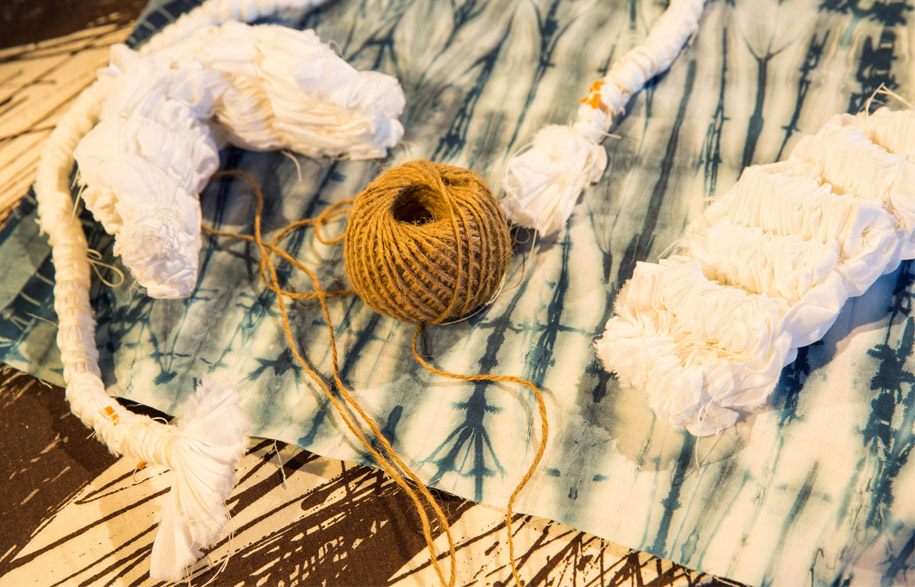 With the stand dressed in large swathes of the fabric, we decided to use it in smaller sections with a contrast colour. The pattern abstracted and twisted into new and interesting forms and, when paired with the strong pop-art yellow patent leather we chose, contrasted nicely in both texture and colour.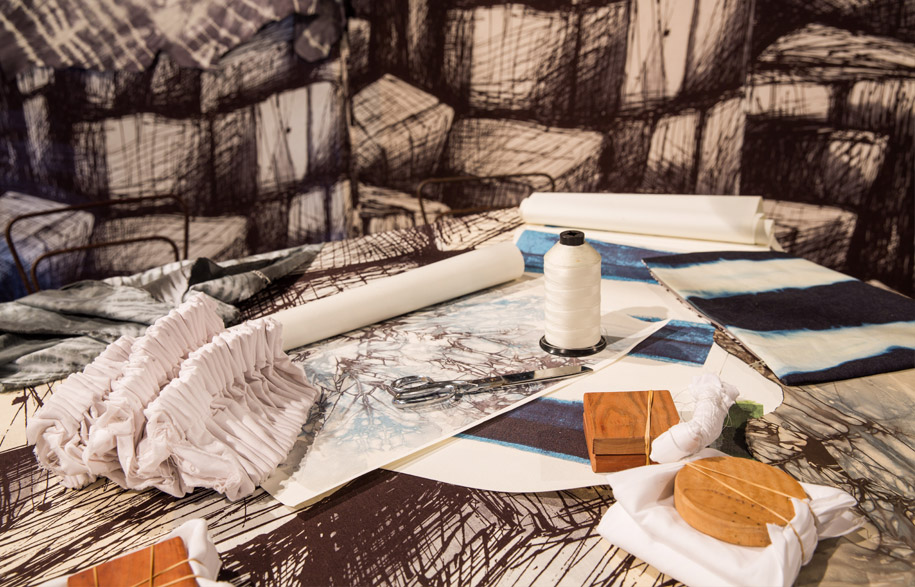 To showcase our (seemingly somewhat rare) specialism of handrail wrapping, we decided to execute two different styles of wrap. When applied conventionally, each is quite classic and dominated by design subtleties and texture. Combining the highly graphic Marrimeko fabric into the mix made each of the lengths of handrail pretty 'out-there' visually! While handrails are traditionally wrapped in leather, we've had experience of using fabrics on handrail before, and so were well-armed for the technical challenges posed by a fabric as unconventional to handrails as linen.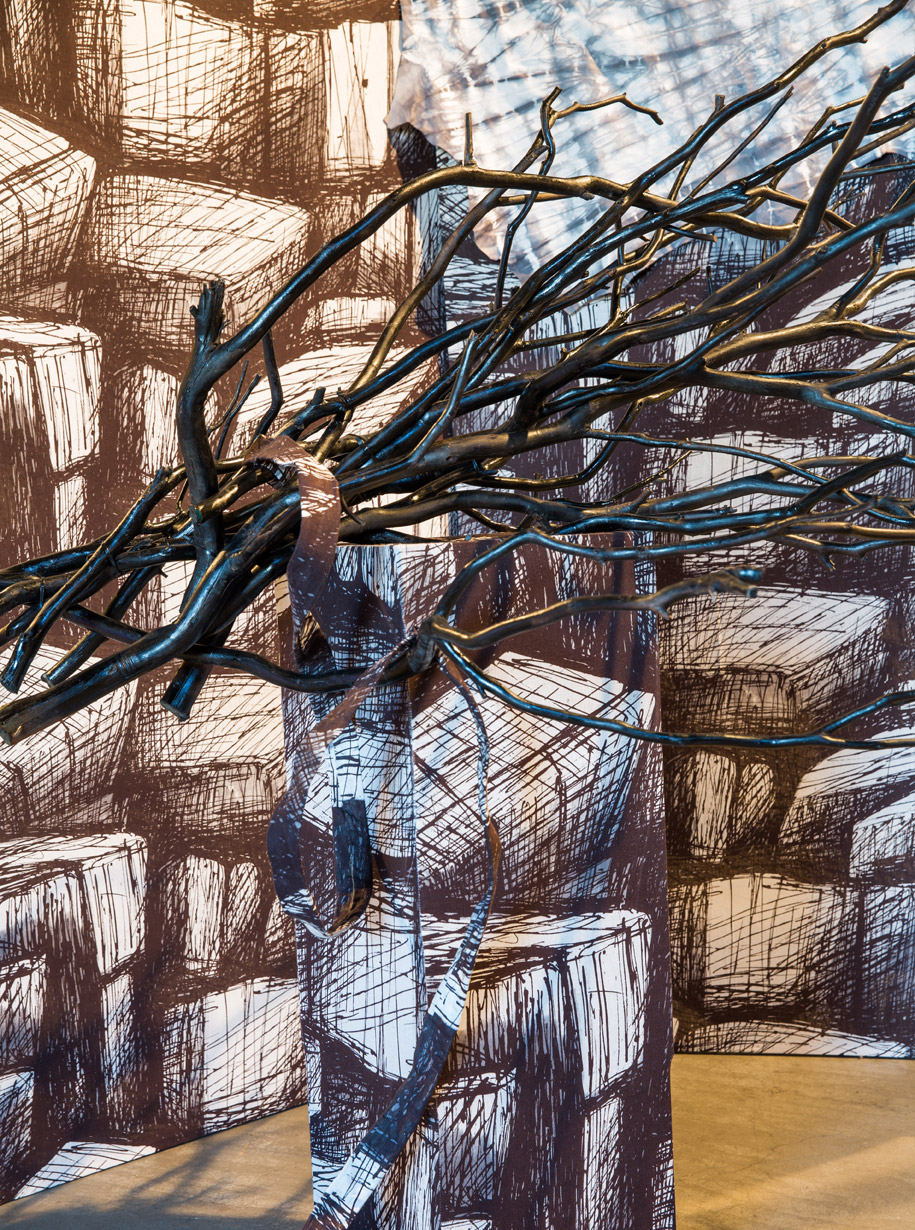 When you are given a fabric to work with, you mind immediately starts thinking wall panels and soft furnishings. These bases were well covered (excuse the pun) by Gorgeous Upholstery's paneling and armchair and Shibori's beautiful cushion covers, and besides. So we wanted to take the fabric out of its comfort zone and test it in other applications. Fabric and patent leather has it's limitations regarding stretch and malleability, therefore making the spiral wrapped handrail was a real test of fabric, skill and patience!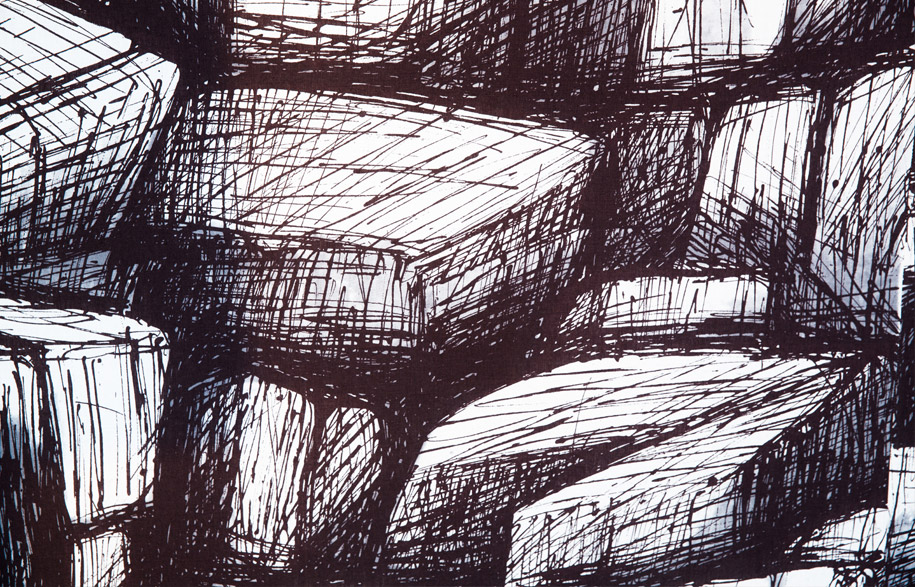 Sydney Indesign: The Experiece was a welcome breath of fresh air compared to other industry events we have been to. It was a truly creative space filled with some great exhibitors. The mix of established quality brands with newer, younger companies bursting with fresh ideas made for a great cultural event.  We met some great people that day and would not hesitate to participate again.
Kivitarha Marimekko supplied 90mts of Kivittarha fabric, shipped especially from Finland for the installation.
Marimekko
marimekko.com
Bound Interiors
www.boundinteriors.com
Tags: Home Architecture, House Architecture, Marimekko, Residential Architecture
---