"The authentic brasseries and bistros of France reflect the sensibilities of the owner and the locale", explains Rachel Luchetti, co-owner of Interior Deign firm Luchetti Krelle "This colonial outpost celebrates the exotic – through the symbolism of the pineapple."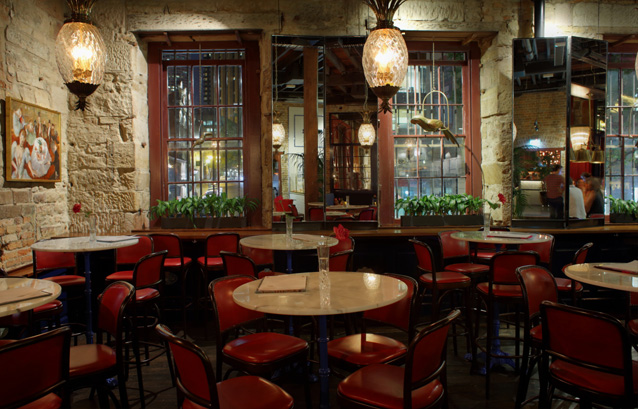 The heritage listed site dates from 1826 as one of the city's earliest still intact warehouses. As such special attention had to be paid to the original elements of the structure. At the same time, incorporating surfaces of worn, rough-hewn sandstone and brickwork provided excellent turf in which to anchor the more refined and luxurious aspects of the fit out.
Most strikingly, the restaurant boasts items sourced from Paris flea markets during a trip taken by the designers earlier this year. A dressing table from an old theatre with an oak base, marble top and three mirrors for applying makeup was appropriated and rearranged, with the mirrors in the ladies' bathrooms and the table on a mirrored plinth in the bar. A chandelier composed of hundreds of glass rods that diffuse light hangs over the maître d', and a variety of pineapple-themed bronze pommels and decorative pieces sustain the 'Ananas' motif. These trophies of the expedition both decorate and infuse the space with hints of vintage France.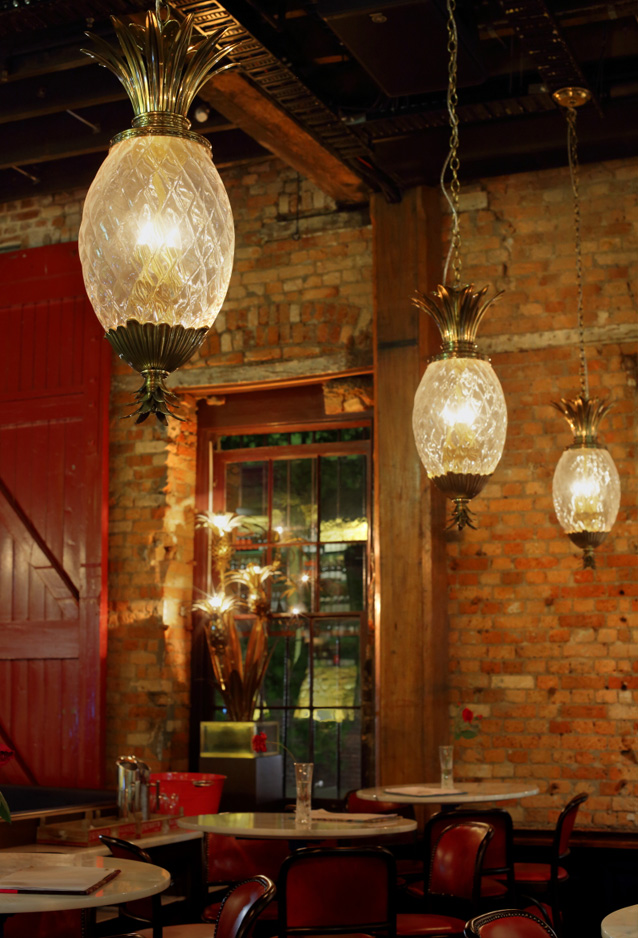 Glass and mirrors are used extensively to brighten the interiors, with mirrored faux windows and doors at either end of the bar enlarging the space and angled mirrors throughout the restaurant capturing and refracting slivers of action and movement. Coupled with the chandeliers and polished metal fittings, they punctuate and bejewel the more textured, unreflective natural materials.
Furnishings are classic but updated, including custom walnut stained timber table tops with Paris inspired coloured cast iron table bases. Banquettes backed with bentwood chair cane, and Thonet chairs and stools mixed with Frag Titti stools in the bar area, which feature the aesthetic flourish of intricate laser cut leather upholstery.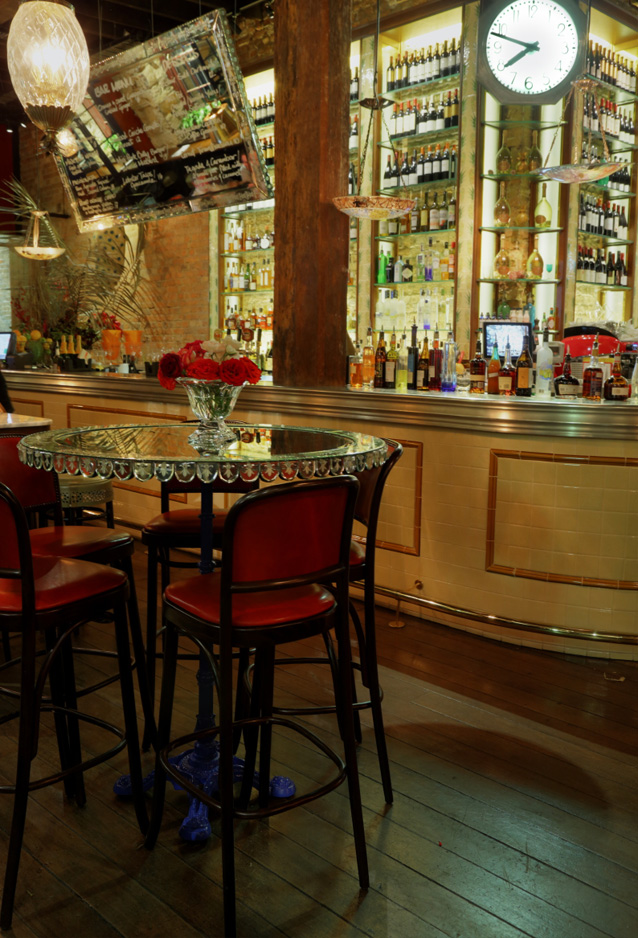 Ultimately the appeal of Ananas is not isolated to one of its elements, but produced by the chemistry between them, with curated details revealing themselves as the space is explored and inspected more closely. 
Ananas
Luchetti Krelle
Photography: Huw Lambert
Tags: Interior Architecture, Interior Design, Lucchetti Krelle
---