Starting with the site of an already popular café set in an historic building, Samantha Eades and Wendy Bergman (of Eades and Bergman Interior Design) determined to strip back finishes and install a grittier, more natural palette of materials. "We had recently returned from New York on a business trip", they comment, "and we were greatly inspired by the interiors there. We also relished in the opportunity to create custom design elements, such as the stools and exposed hanging lighting, which made the space unique."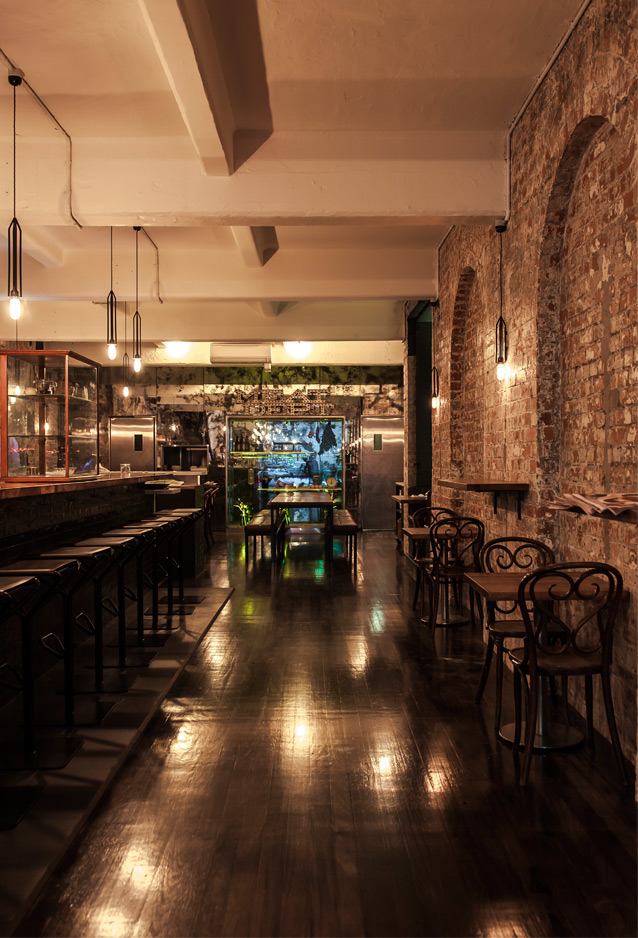 As such they were delighted to discover existing brick walls beneath the plaster, which were left coarse and textured, providing a pleasing counterpoint to the more refined detailing of the black steel and recycled timber tables and stained timber floors.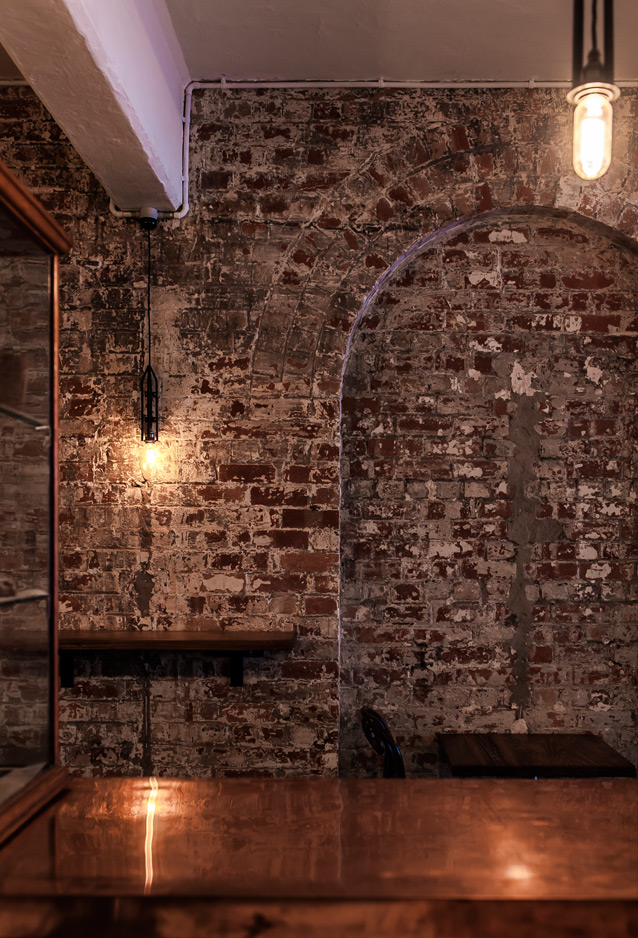 The copper (by VN Projects) and marble bench tops and distressed mirror (by Art and Interiors) act as aesthetic centerpieces, underscoring the space's fusion of vintage and industrial feels. This is sustained by bespoke furniture and fittings throughout the venue, including bar stools by Daniel Barbera and timber communal tables, lighting and glass meat display cabinet by Paul Grummisch.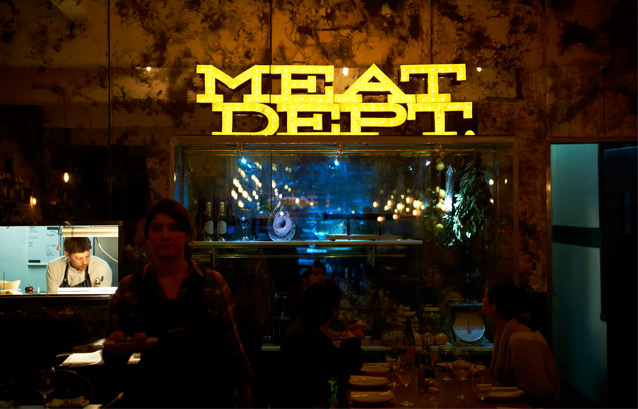 A white ceiling and ceramic tiles provide just the right amount of chromatic respite from the otherwise rich and textured interiors, resulting in a space that is obviously closely curated without becoming overwhelming.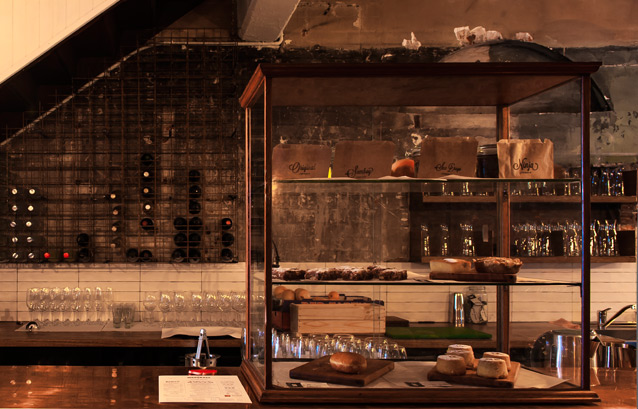 Gastronomically the concept was to offer gourmet meatballs ("polpette"), inspired by the recipes and heritage of owner Matteo Bruno's Venetian mother. The wine selection reflects varieties found in his father's home region of Piedmont, while Italian aperitivi and digestivi also feature prominently.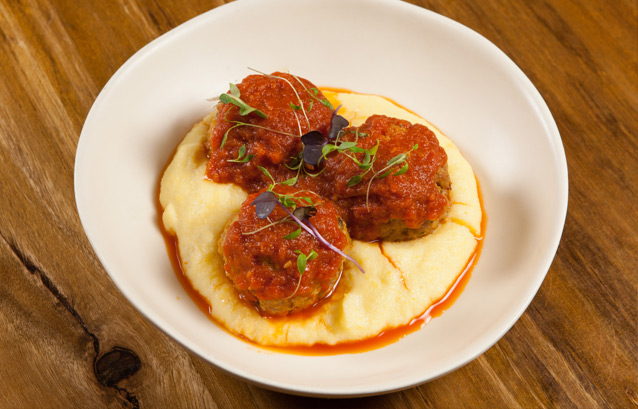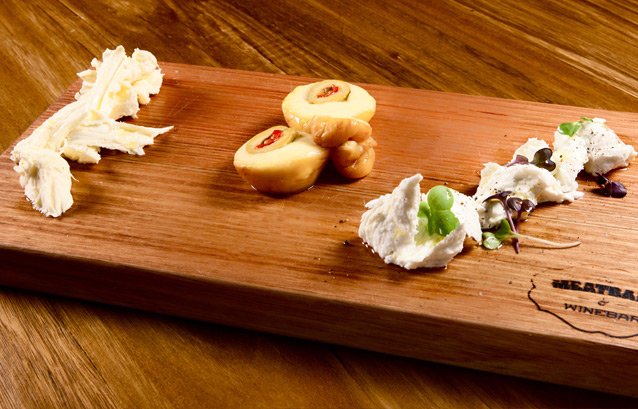 Overall the project fits into the broader theme of combining raw and refined elements and focusing on materiality, with the quality of the design and execution making it a superb example of how attractive these approaches can be.
Architectural Photography:  Nicole England 
Food Photography: Giorgia Maselli
Eades and Bergman Interior Design
Art and Interiors
Daniel Barbera
Paul Grummisch
---