The house, in Brisbane's New Farm suburb, has been built in a contemporary style with a focus on high quality craftsmanship and design, exemplified by the spacious semi-indoor entertaining area attached to the courtyard.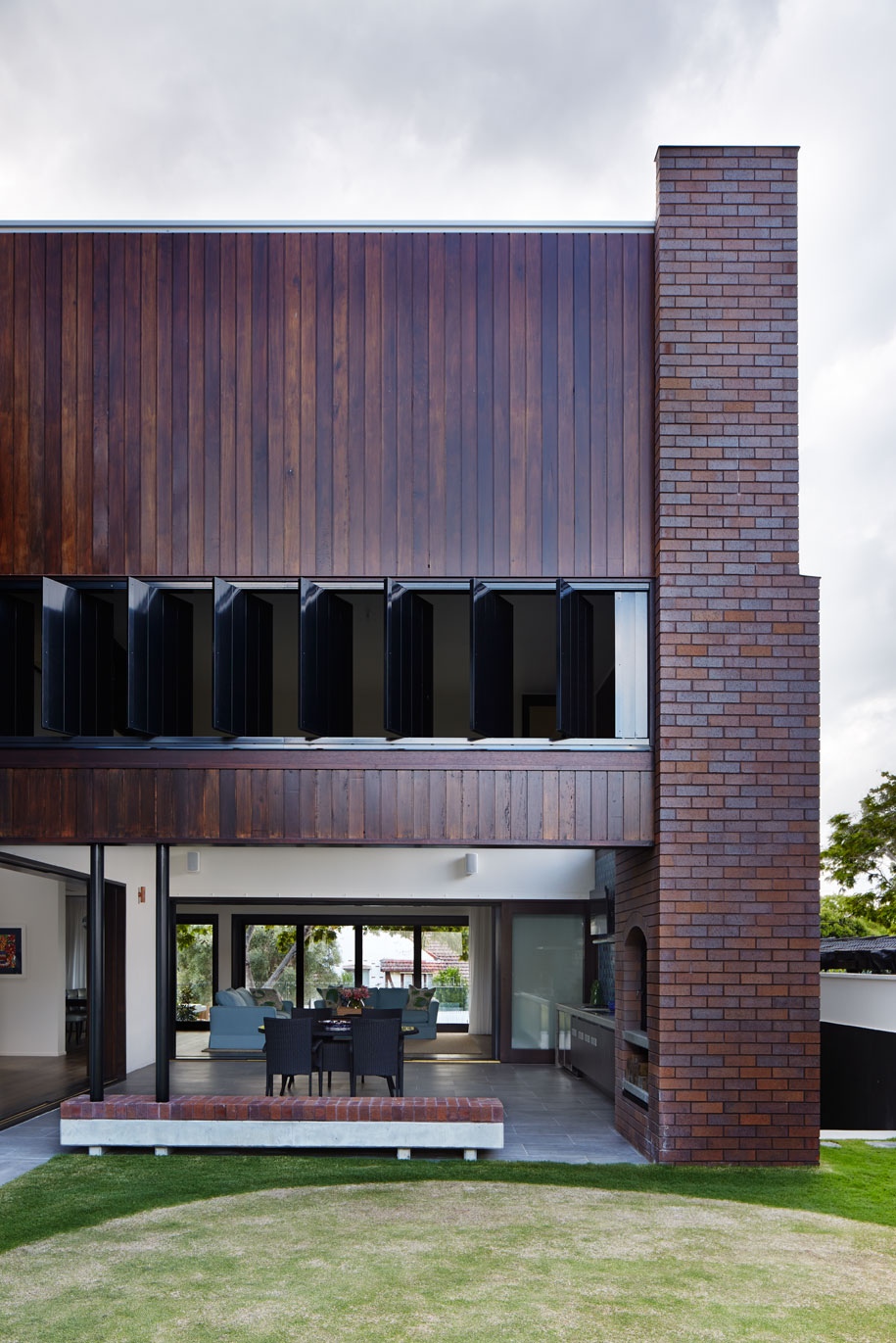 Plazibat principal Shane Plazibat say that the house "explores an alternative solution for the diminishing backyard spaces of inner city homes. By changing the built form into an 'L' shape plan arrangement we were able to create a one-room-deep plan for better natural lighting and ventilation. We also brought back the traditional 'backyard space' to play a more crucial role in forming a dialogue with the whole house."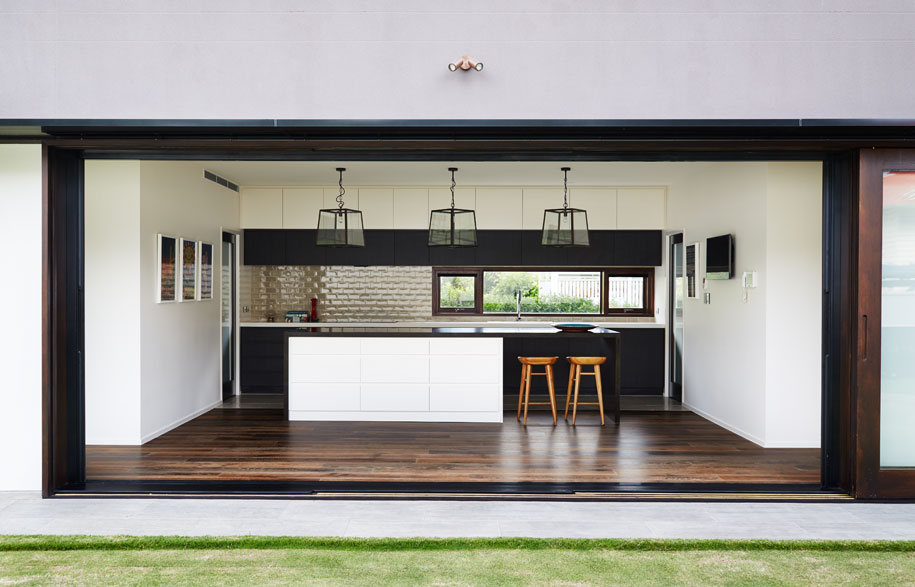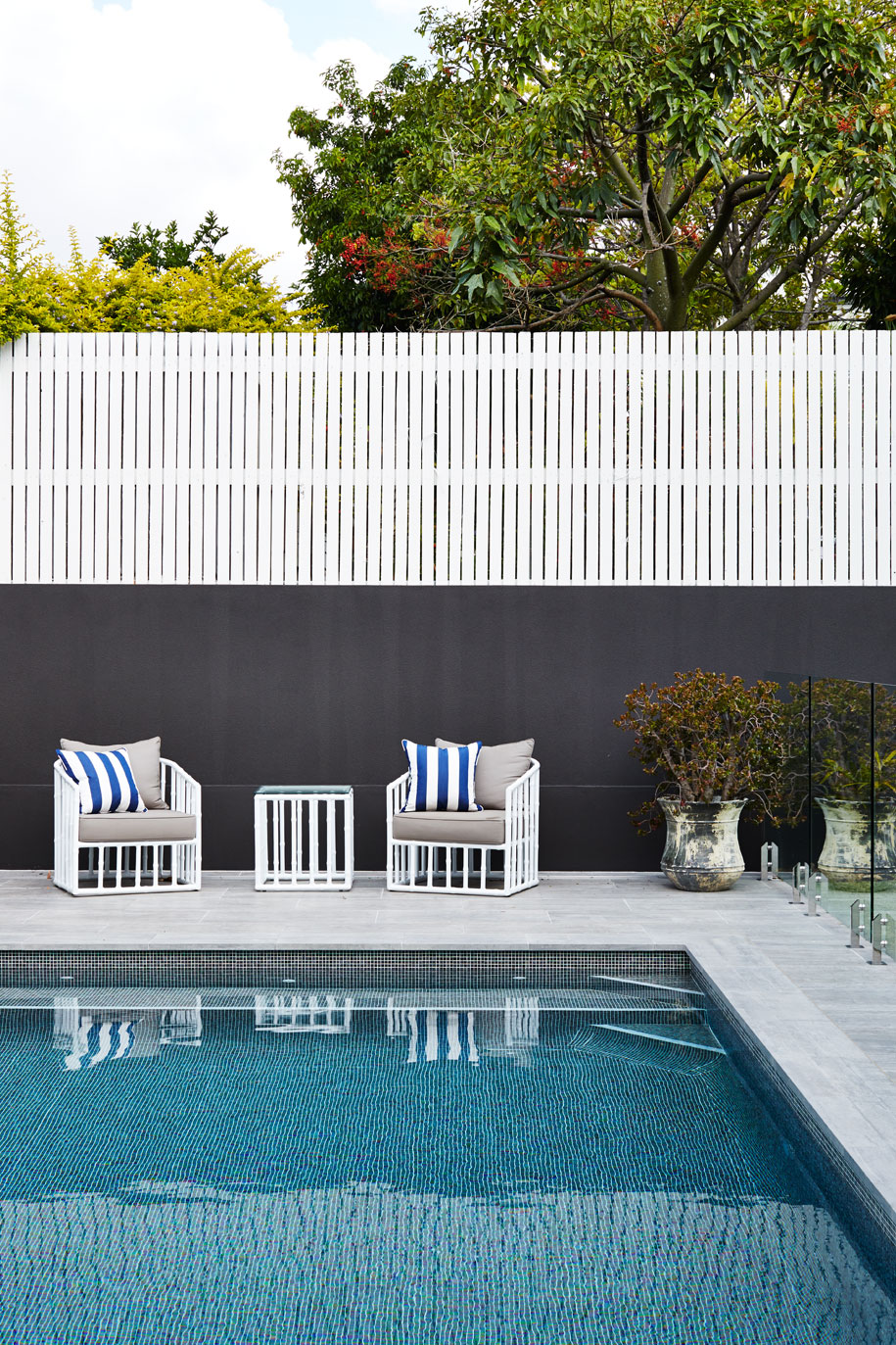 It is this attention to design that makes the house the stylish home it is. Flourishes like the two storey pizza oven chimney, the elevated entryway to the building and feature tiled wall showcase the warmth and modernity of the building's design.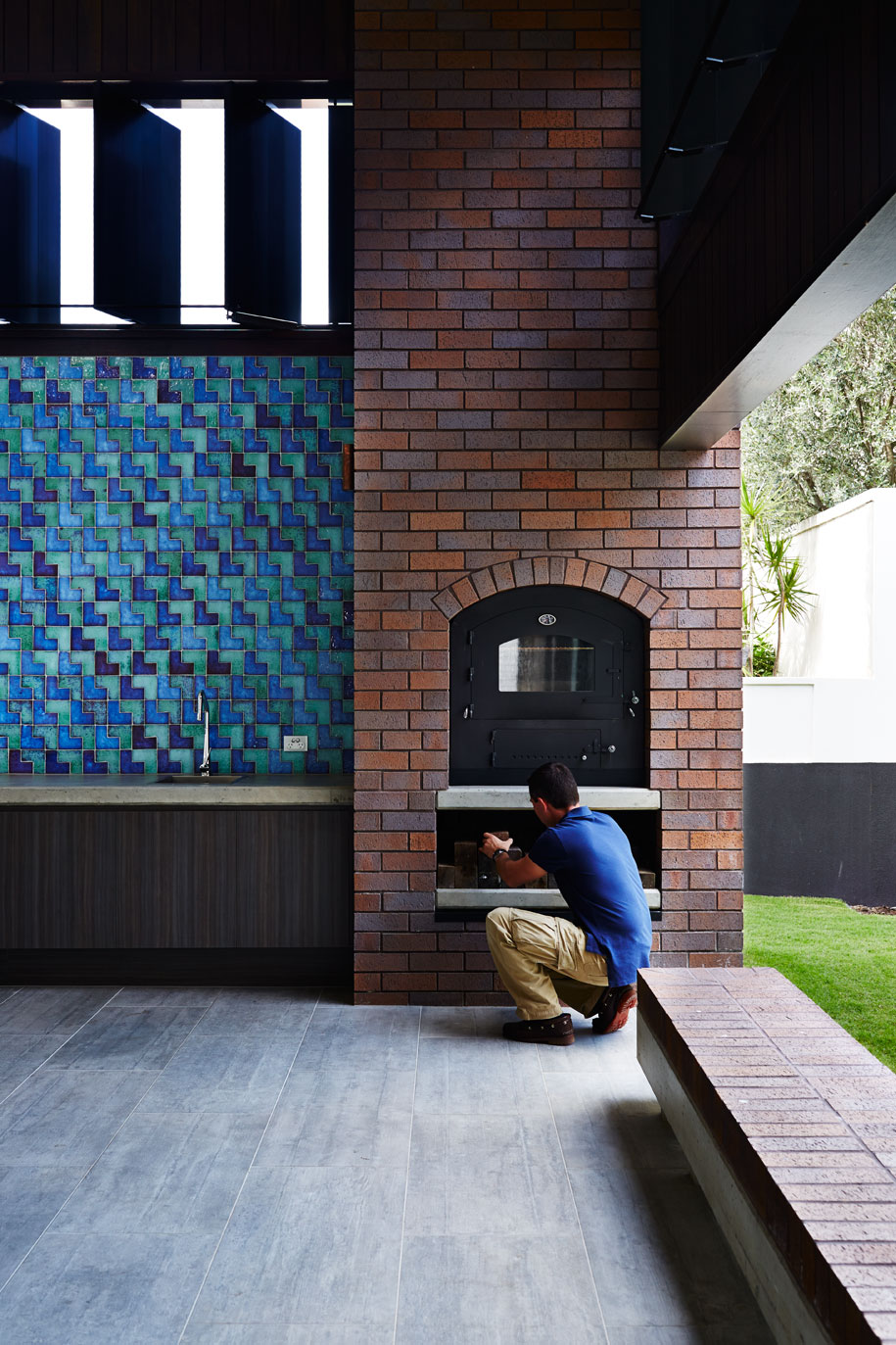 A special wall design, allowing for the flowthrough of filtered light, emphasises the variety of different materials Plazibat utilised in crafting the house.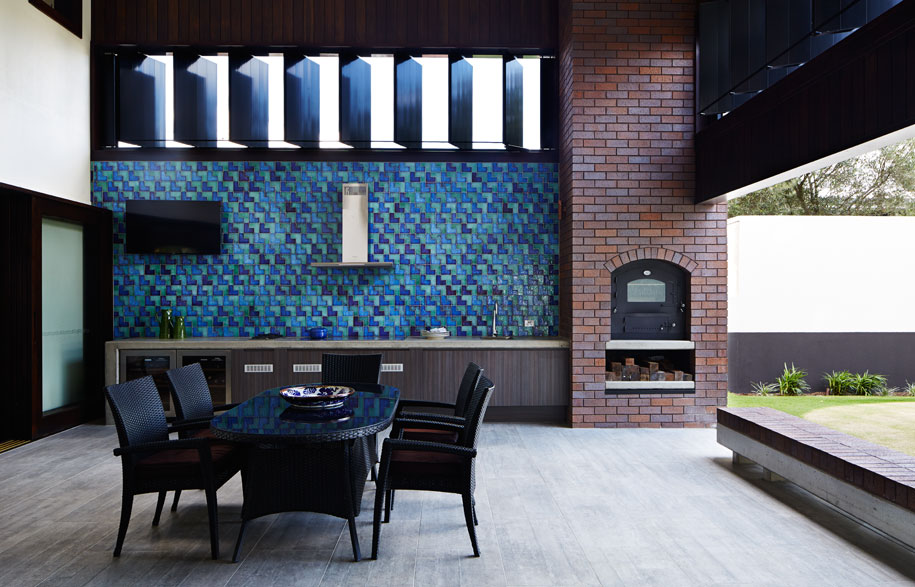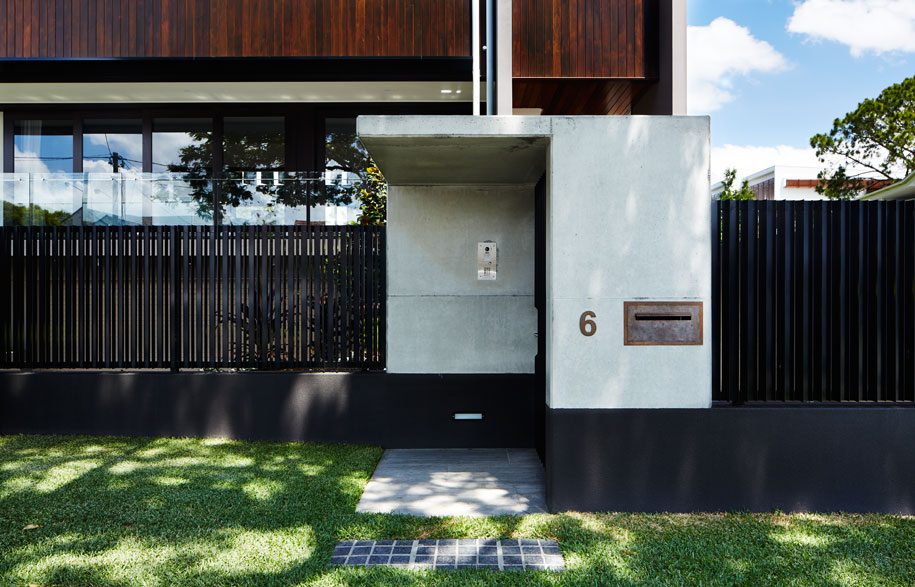 Yet it is the combined elements of both indoor and outdoor living, public and private that make this house special. The design encourages an active indoor and outdoor living meld, and still offers a series of different spaces and rooms that occupants can retreat to.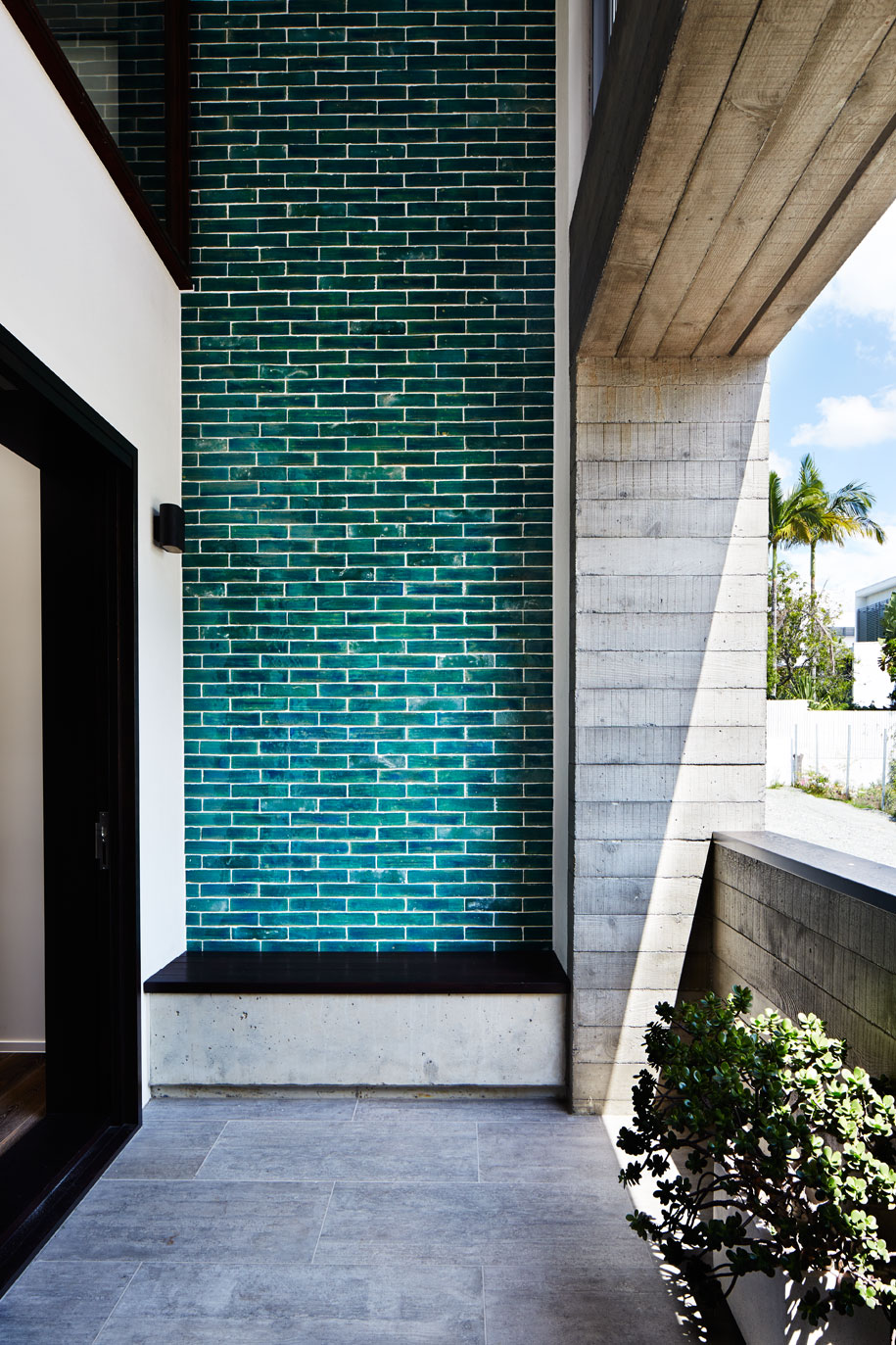 Plazibat Architects
sparch.com.au
Tags: Home Architecture, House Architecture, Residential Architecture
---