The clients wanted to extend their Brunswick property for their growing family by adding a third room, a study and a master bedroom with an ensuite, while ensuring the house reflected their sustainability goals.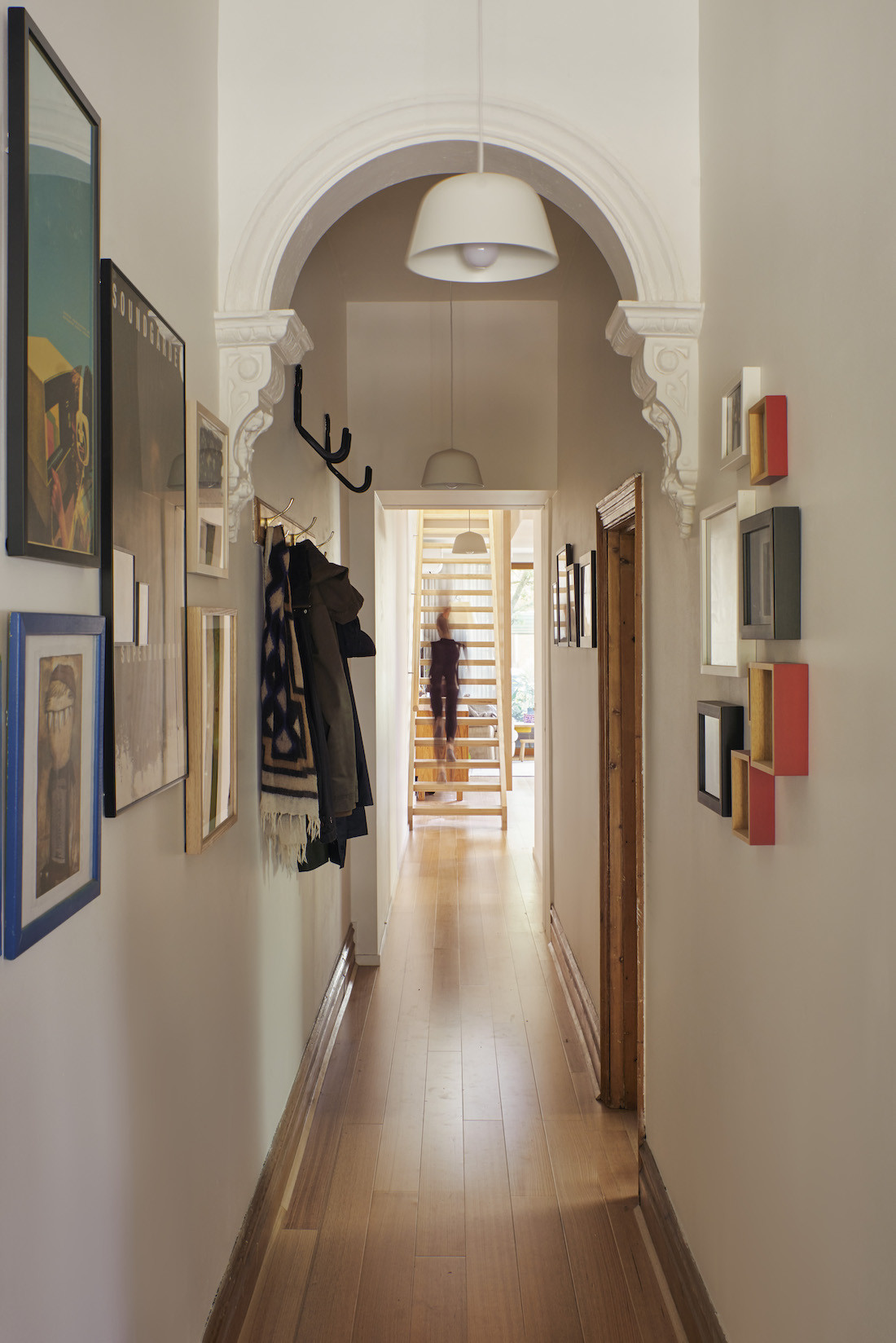 "As a compact workers cottage that was built to both boundaries with one of those being a party wall running the length of the house, space was limited," says Drawing Room Architecture's Nicola Dovey.
Adding the additional level came with a set of challenges, including ensuring daylight to existing neighbouring windows wasn't inhibited.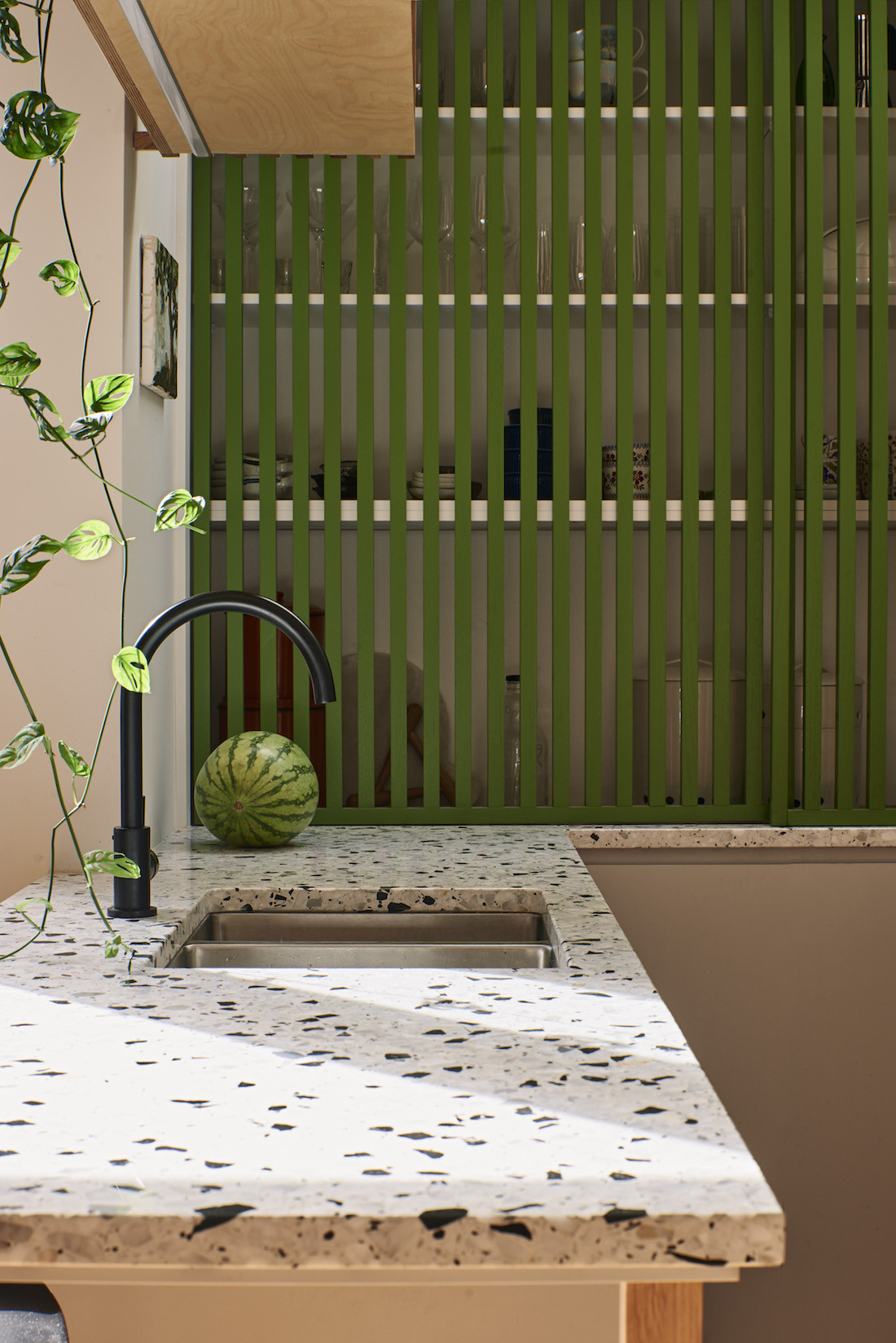 "The site also had a heritage overlay so heights needed to be kept to a minimum and the new second storey needed to not be seen from the street," adds Dovey.
With the limitations in mind, Drawing Room Architecture designed a home that uses orientation to its advantage, while remaining space-and-energy conscious.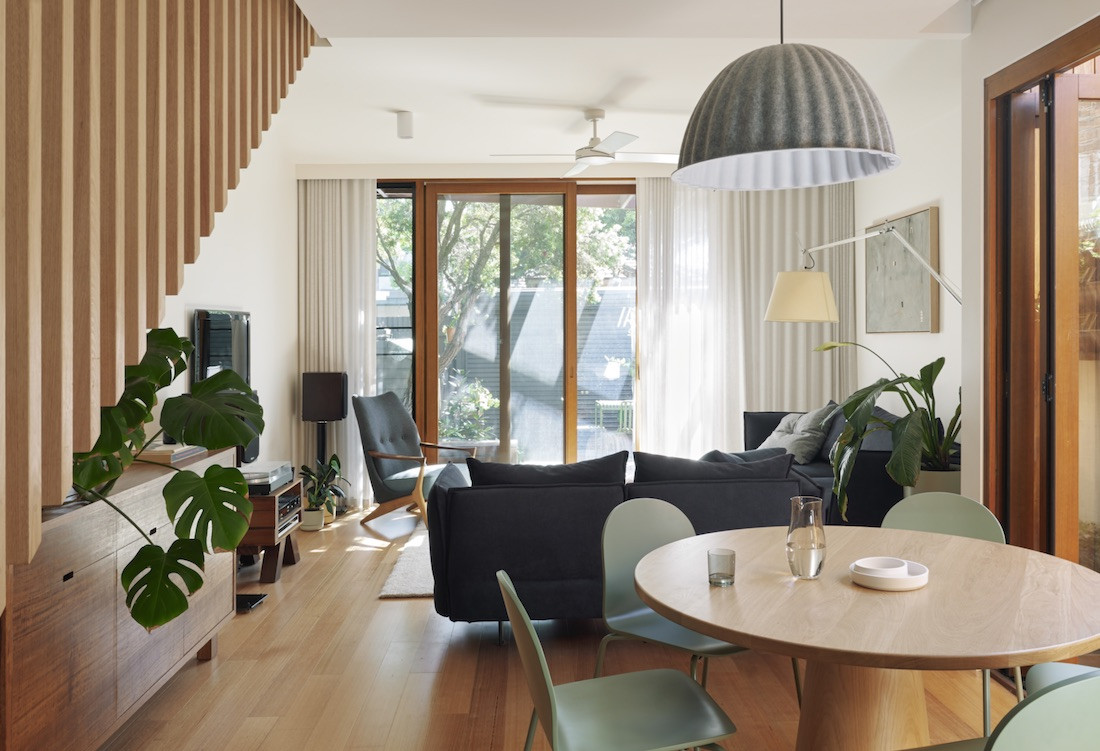 Passive design and designing for orientation ensured light to all rooms and heat-effective living year-round. The living spaces are placed to the north, no windows on the upper-level face west and the western sun is externally screened. The ground floor is made of recycled masonry, the upper of light metal cladding and solid insulation, with double glazing to help heat regulation.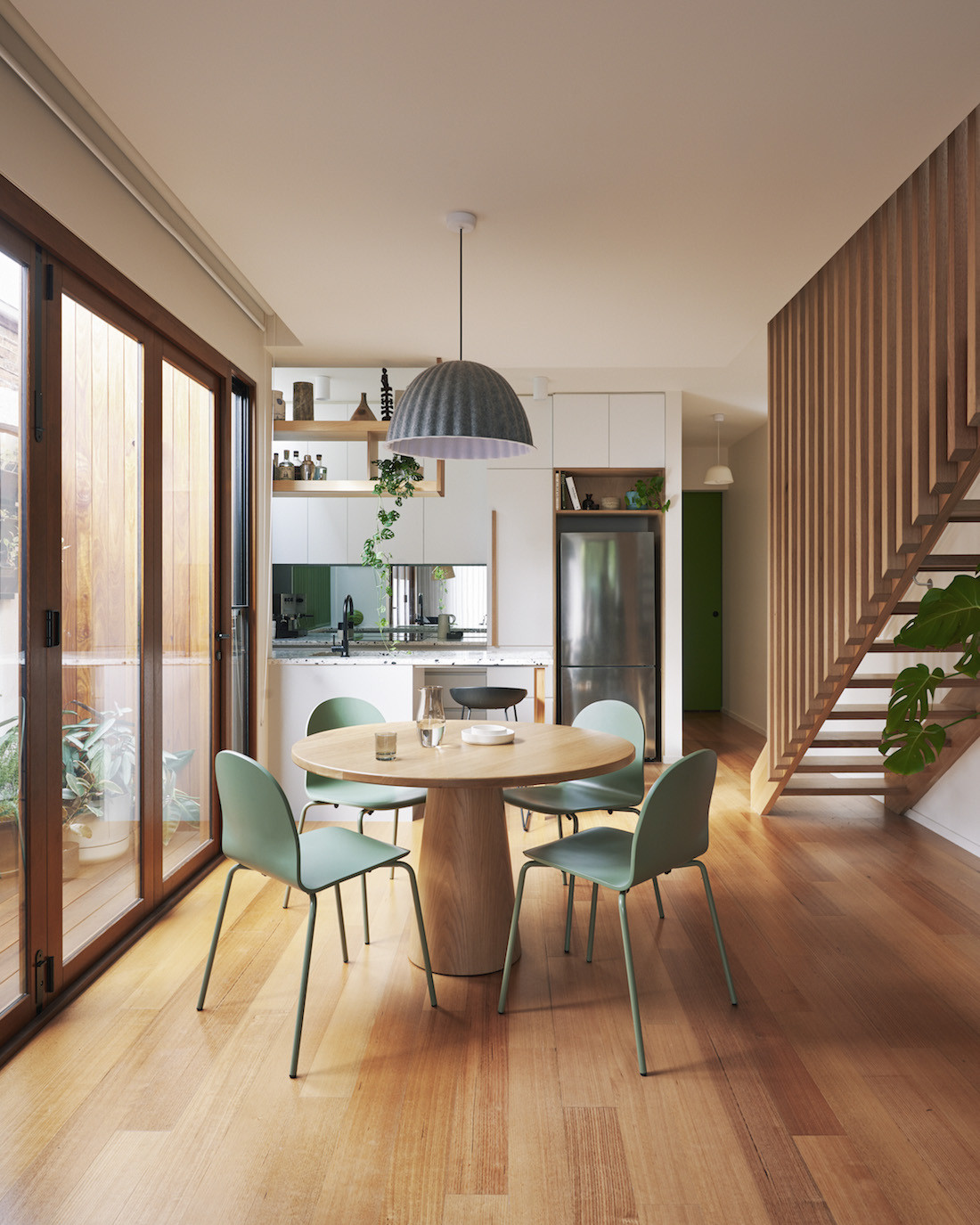 Daylight is brought in through the addition of multiple small courtyards and a skylight above the "floating" and permeable staircase. Solar panels line the new roof, powering the now entirely electric house. Water collected from the roof supplies the garden's veggie patch, the laundry and the toilets.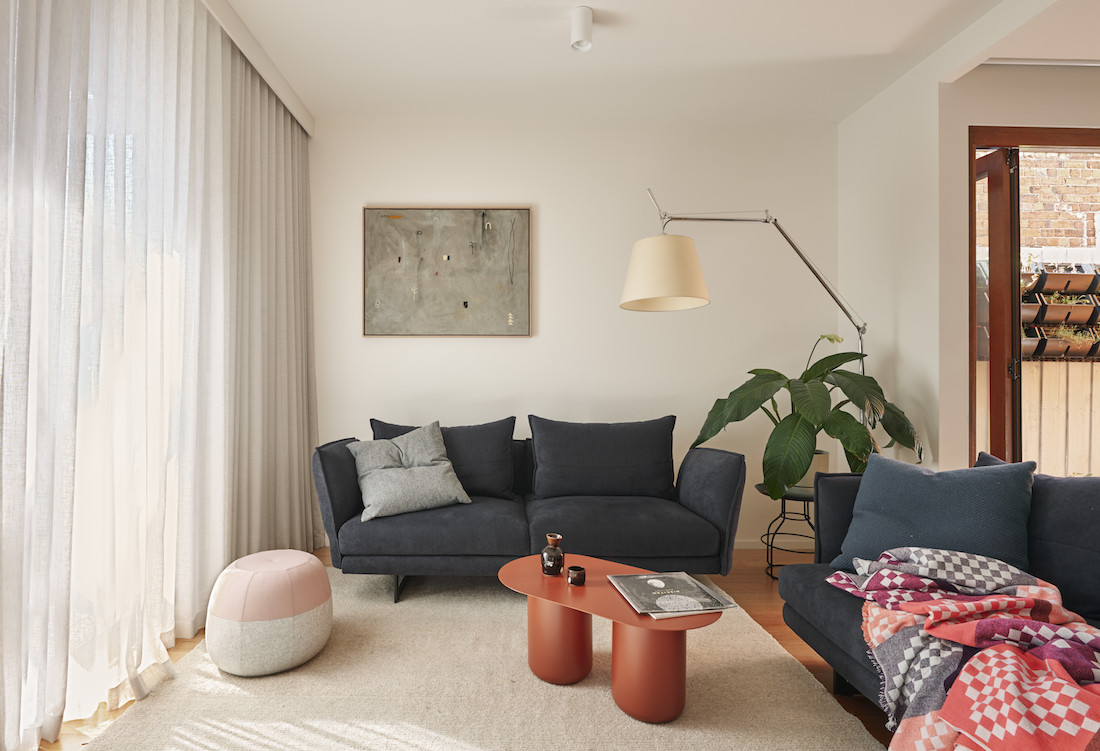 Making up for the small space, some of the rooms ended up being smaller than the architects and their clients hoped, but "it wasn't until it was built that we were relieved to see those rooms working and not feeling or being too small," shares Dovey.
While the effort to enhance sustainability and maximise space was tantamount, aesthetics haven't been spared.
"Materials and details were kept natural, simple and playful so spaces maintained a sense of being calm, warm and open," says Dovey.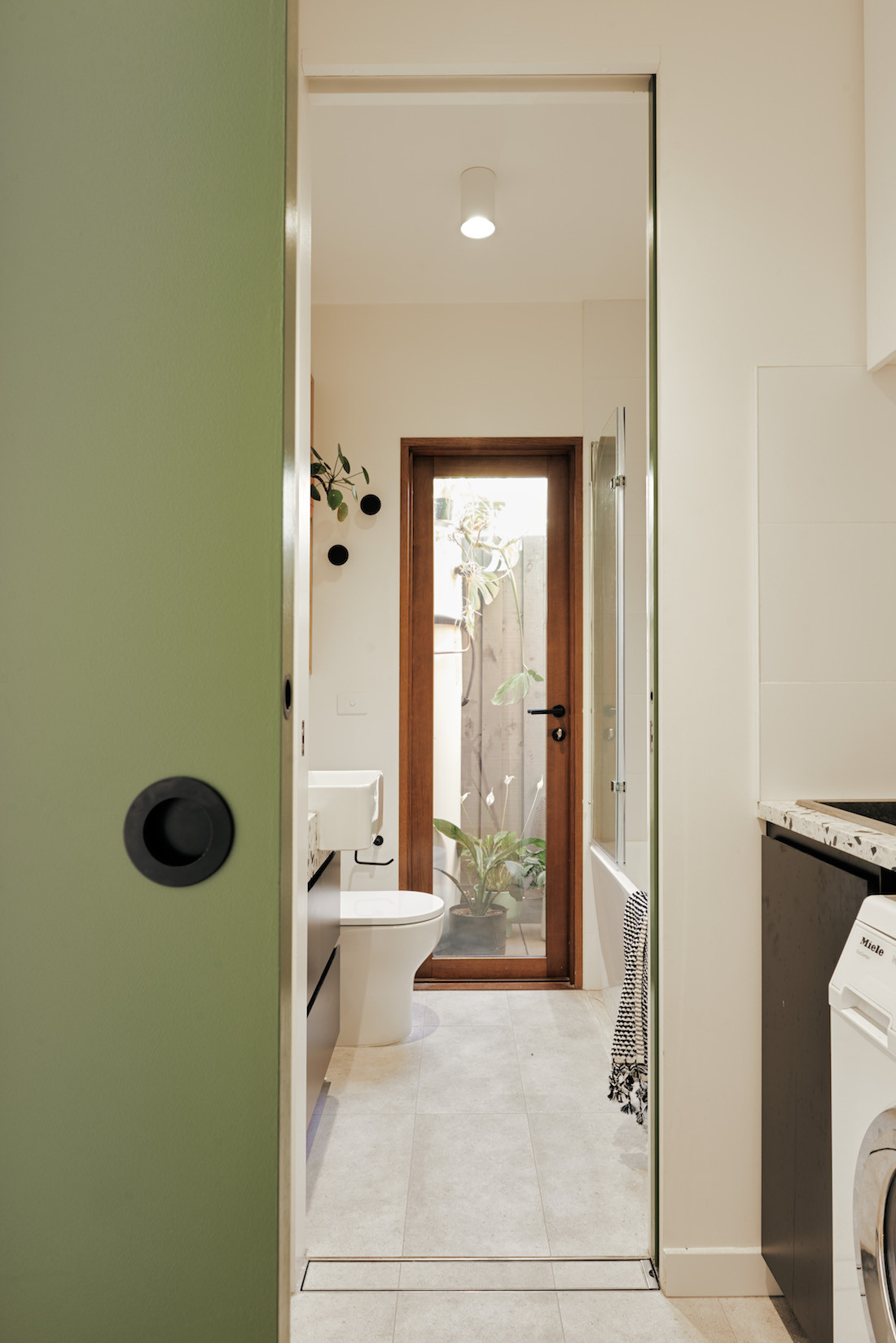 Even though a slab was needed for the floor, Havwoods engineered timber was laid over it to keep the space warm, both aesthetically and physically.
Carrara Nero Terrazzo by Signorino adds a touch of playful drama in the kitchen and bathrooms where it is used sparingly as the accent material. Upstairs, the black and white pattern is continued in the salt and pepper carpet. Dulux colour Asparagus Green is the only additional colour throughout the home, used on all sliding doors and the kitchen pantry joinery.
The Brunswick house, consequently, is light, welcoming and feels bigger than its 300-square-metres.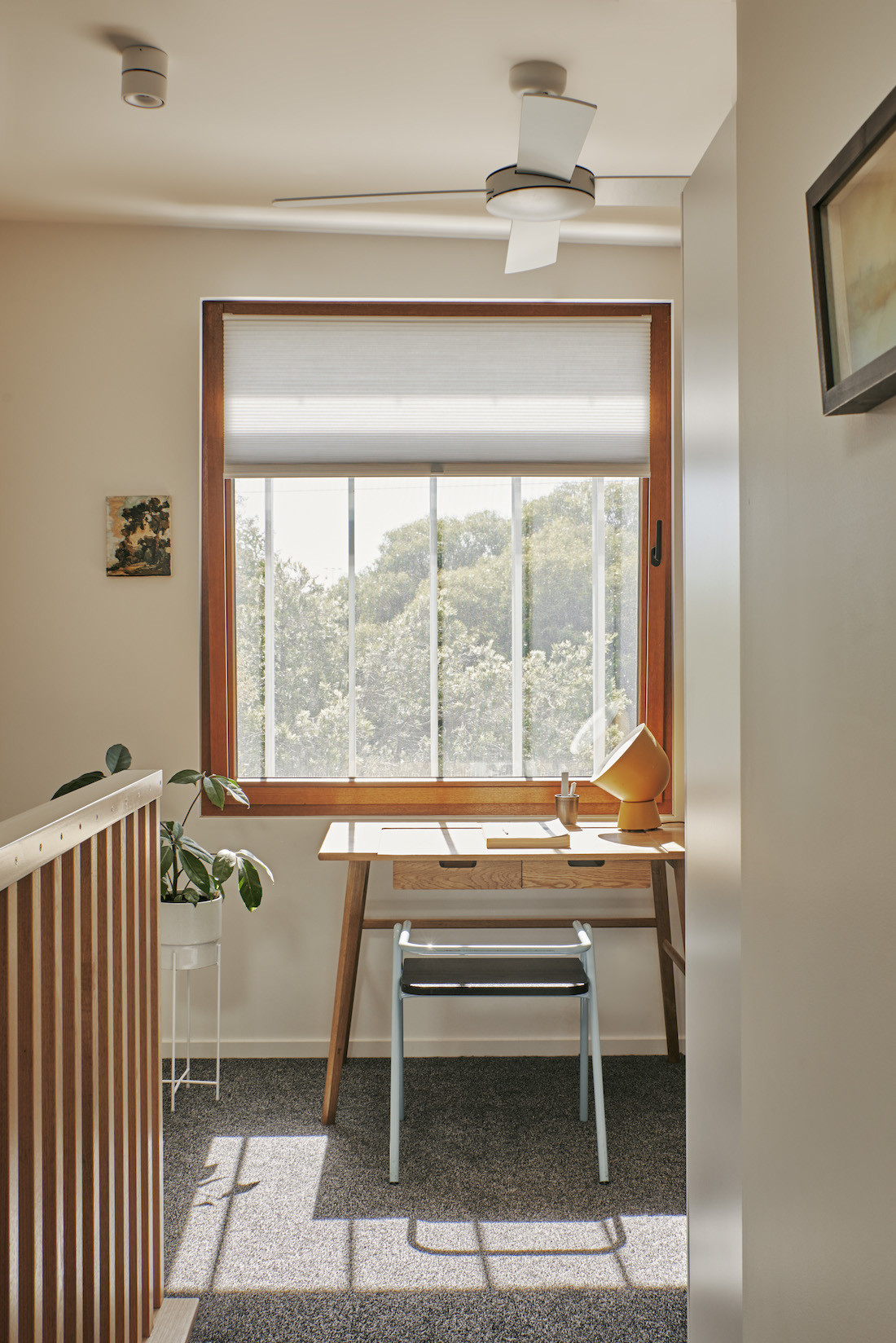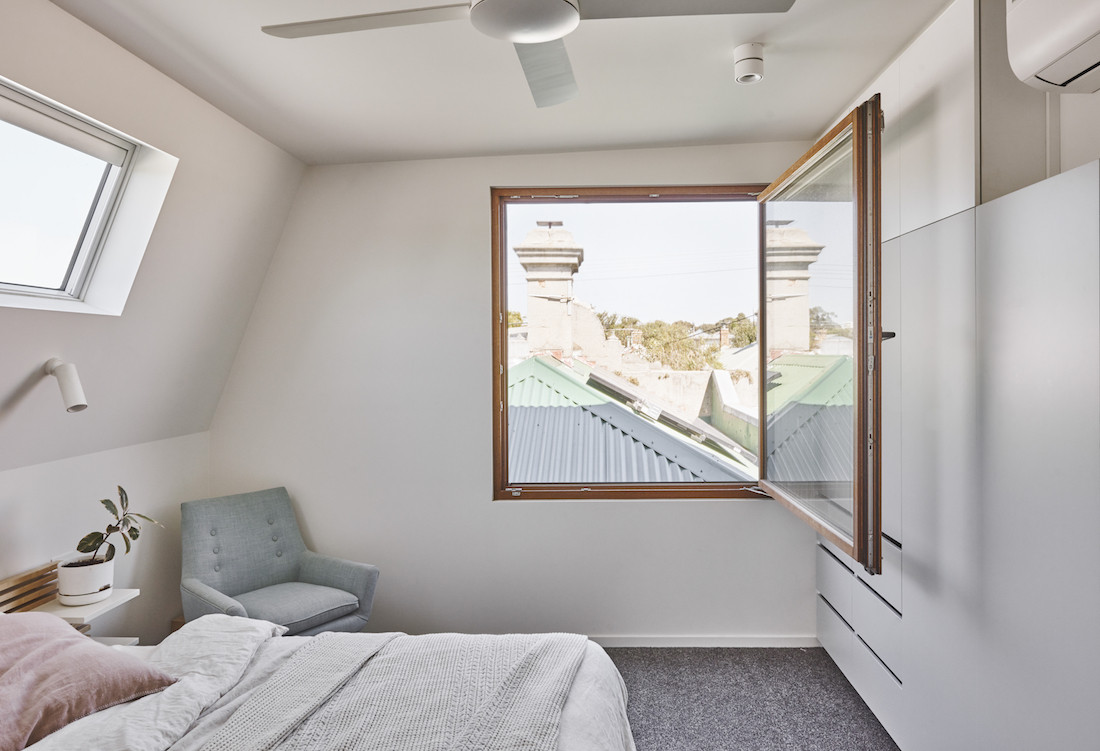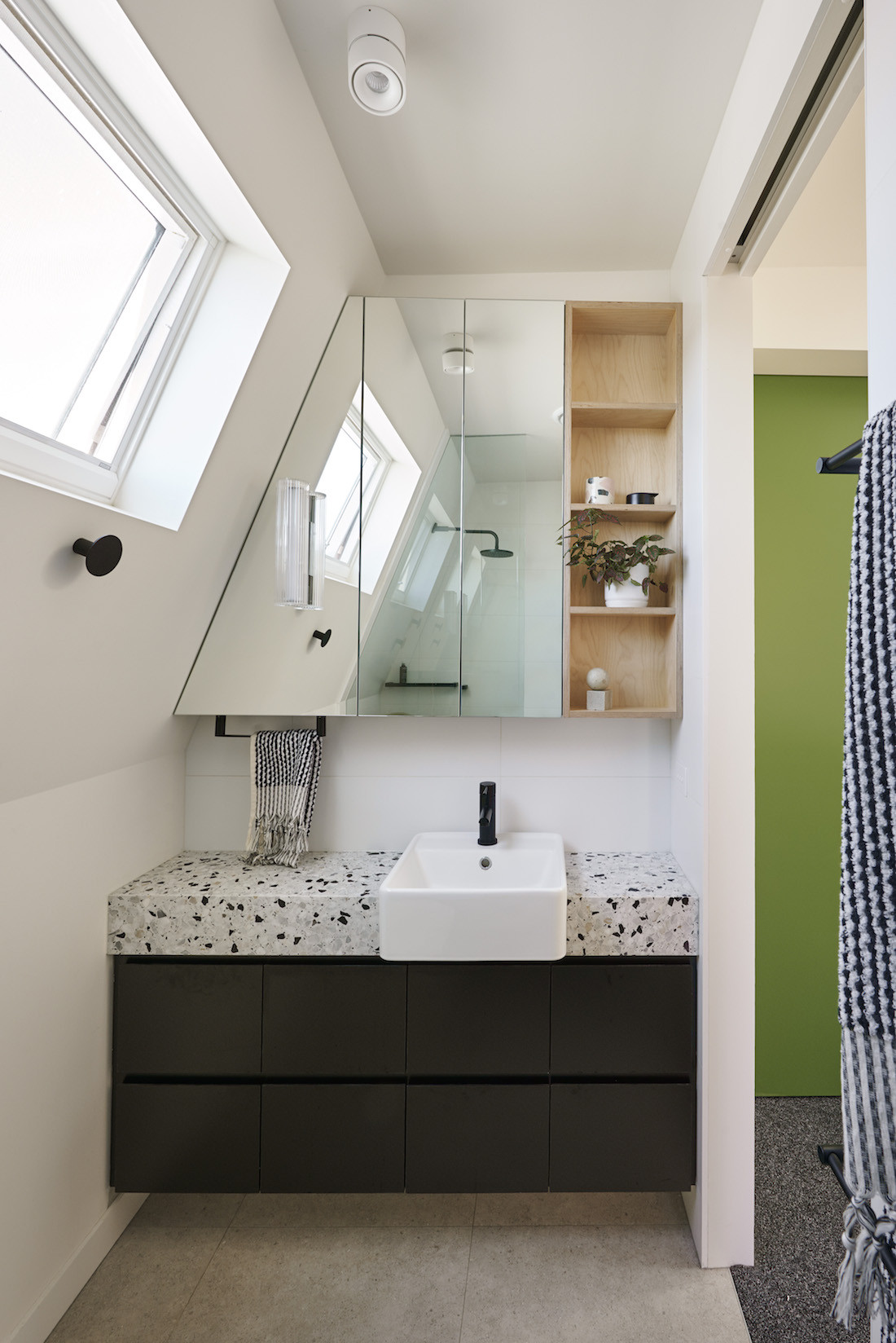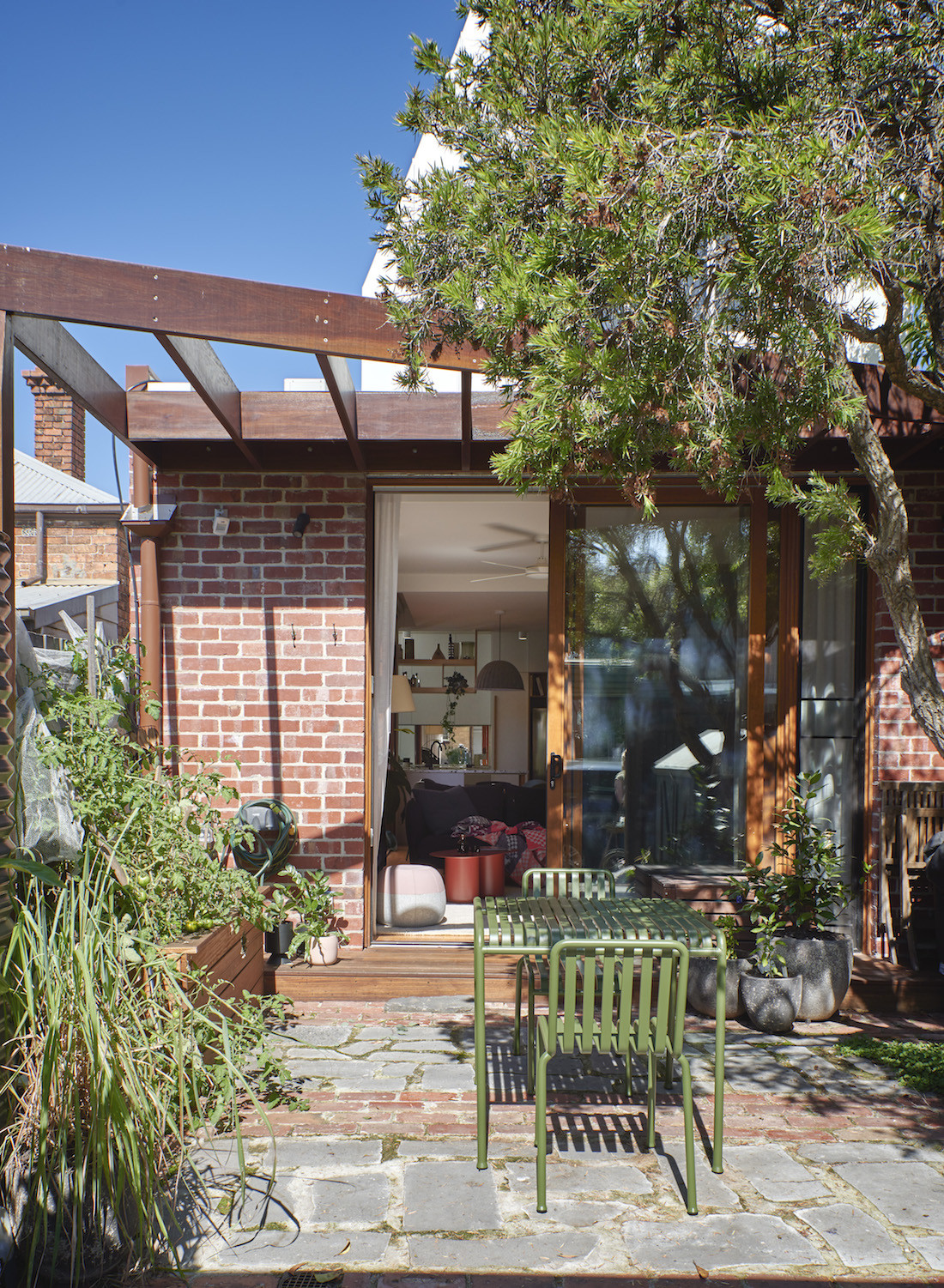 Project Details
Architects: Drawing Room Architecture
Engineer: Structural Bureau
Stylist: Natalie James
Builder: MVH Constructions
Building Energy Assessment: BEAC
Photography: Daniel Fuge
Did you enjoy this story? We think you might like this compact inner-city terrace.
---