Brunswick House is a harmonious blend of the past and the present. The Victorian worker's cottage, located in the heritage-rich neighbourhood of Brunswick East, has undergone a renovation that seamlessly combines interior and landscape design, creating a space that is both elegant and modern. Director of Studio Amble and homeowner, Charlotte Weatherley, worked alongside her husband, Jayden [Part owner of Greener Visions Landscapes], to bring their vision of a simple yet beautiful family home to life.
The heritage-listed Victorian worker's cottage is tightly woven into the dense streets of Brunswick East, providing multiple design challenges that informed the design language and form of the home.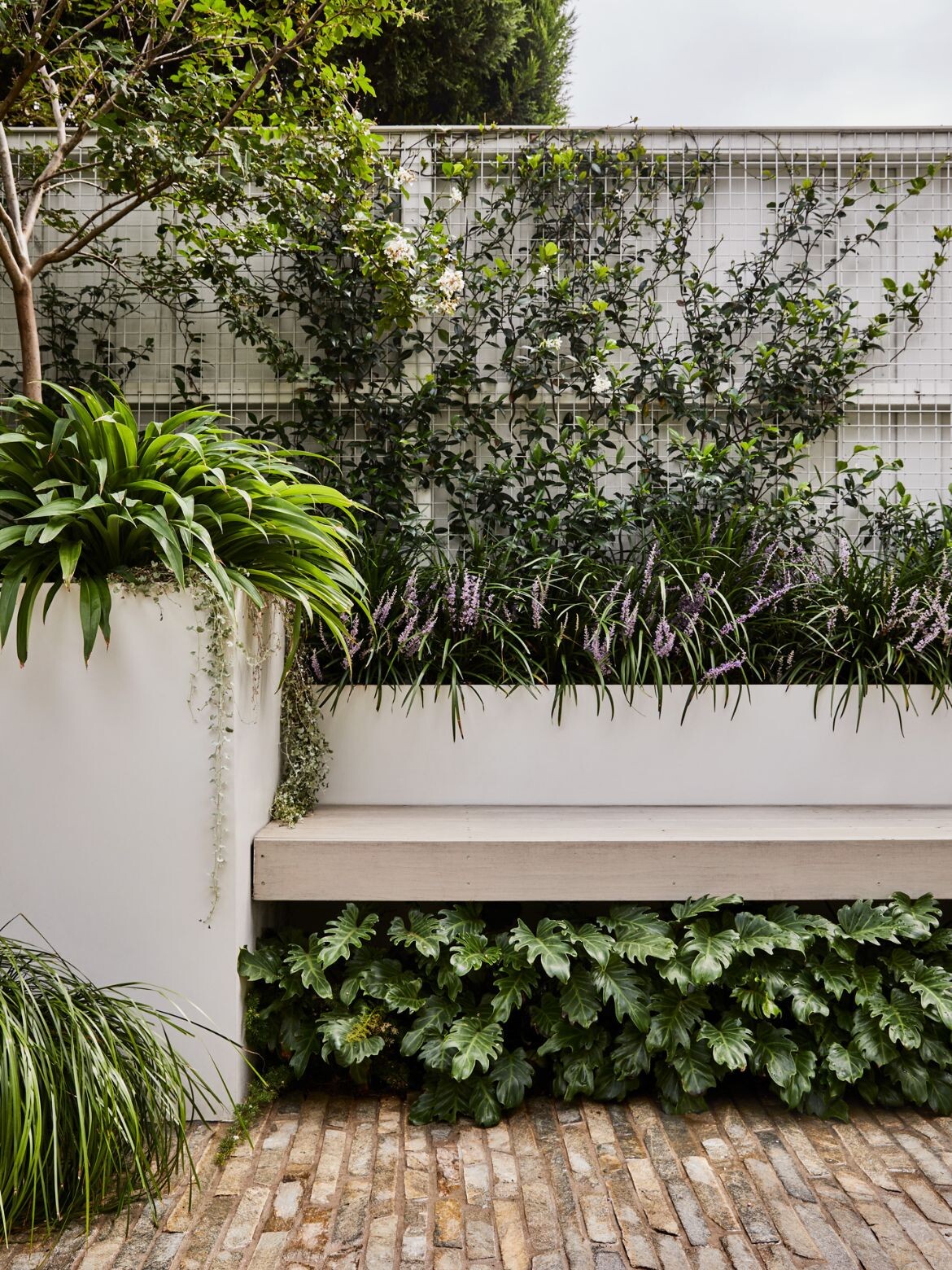 The renovation aimed to dissolve the boundaries between inside and outside, creating an open and sun-filled environment. The moss green colour palette is the first marker of this intentional fusion between interior and landscape design principles. The ground floor bedrooms are an understory of light and shade, while the living and kitchen zone is airy and sun-drenched, directly connecting to the garden beyond.
"We lived in the house for several years prior to the renovation to learn how the house felt and where improvement was needed to suit our growing family and living patterns," says Weatherley. "We wanted to make a home that was simple but beautiful. Though small in footprint, it needed to feel generous in space."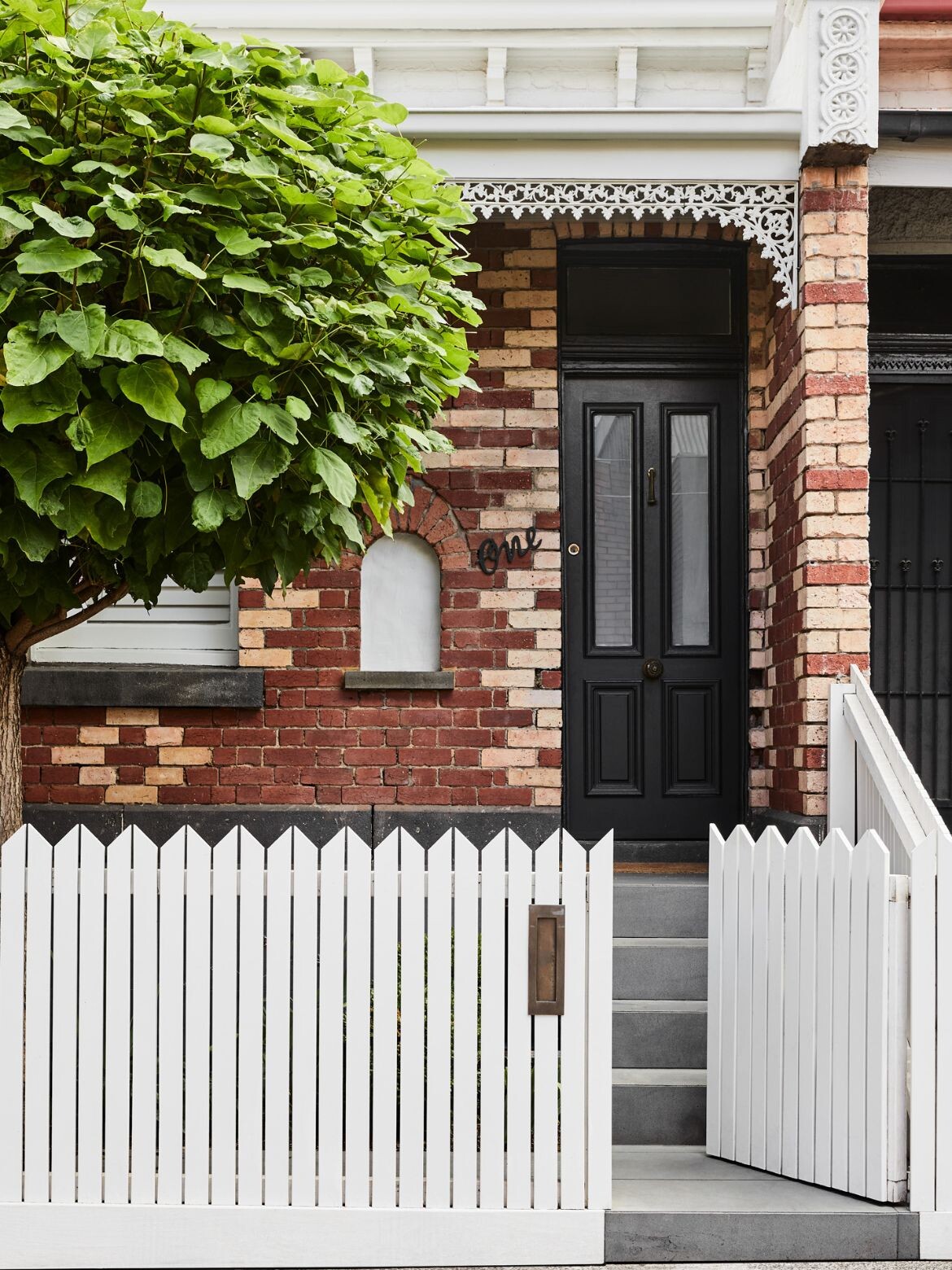 The minimal design approach features a fully integrated kitchen, a wall of operable glazing, and a clean and engineered stairway along the length of the space. Robust materials, often used externally, like green quartzite, timber, and a bluestone, anchor the stairway and highlight the common ground between interior and landscape design.
The new first-floor extension, containing a bedroom, ensuite, and study nook, is distinguished by cathedral ceilings, seamless symmetry, and floor-to-ceiling windows, lending a sense of spaciousness through light, air, and highly resolved joinery.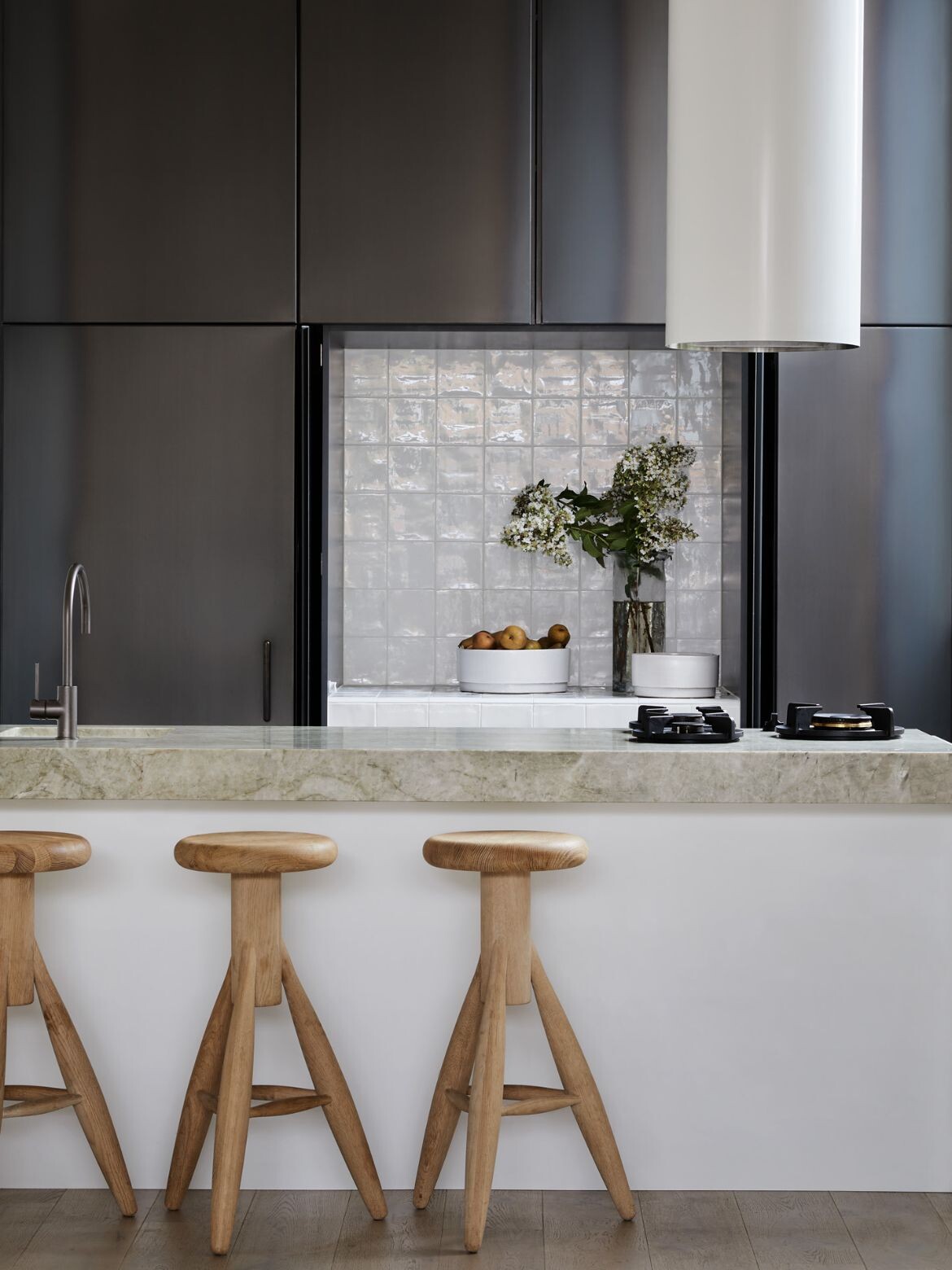 The design language intuitively dissolves the boundaries between inside and outside, nurturing an atmosphere of the home being a cosy shelter.
The design is a balance between simplicity and the crafting of highly resolved custom joinery. One of the highlights of the space is the kitchen's steel-wrapped cabinetry, concealing the fridge, pantry, and working bench beyond.
Brunswick House is a unique and timeless renovation that blends heritage and modernity, creating a family haven that is both beautiful and functional. Its harmonious fusion of interior and landscape design showcases the dovetailing of the old and the new, making it a standout example of a successful refurbishment.
Project details
Interior design – Studio Amble
Landscape – Greener Visions Landscape
Builder – Ben Thomas Builder
Photography – Lillie Thompson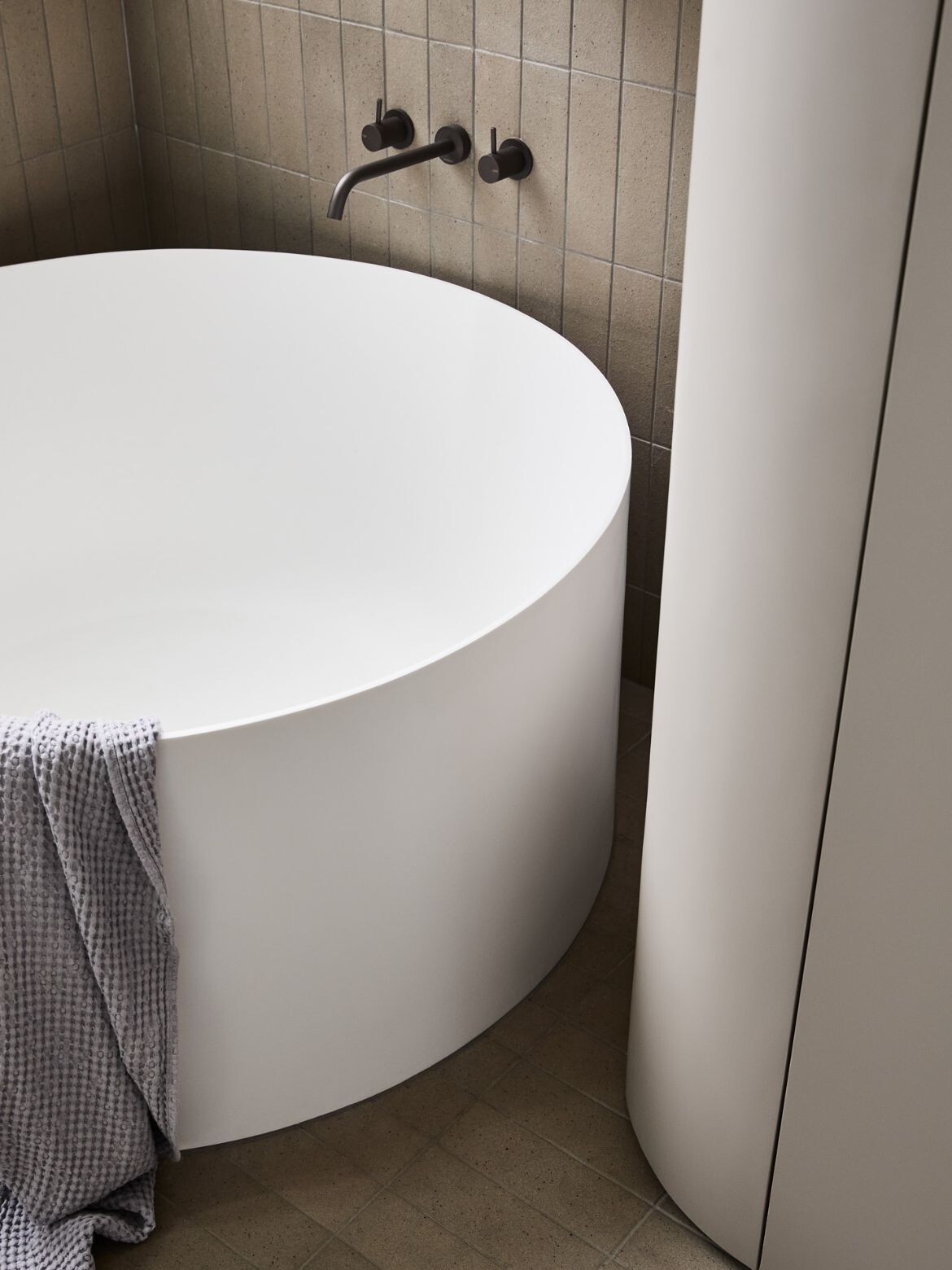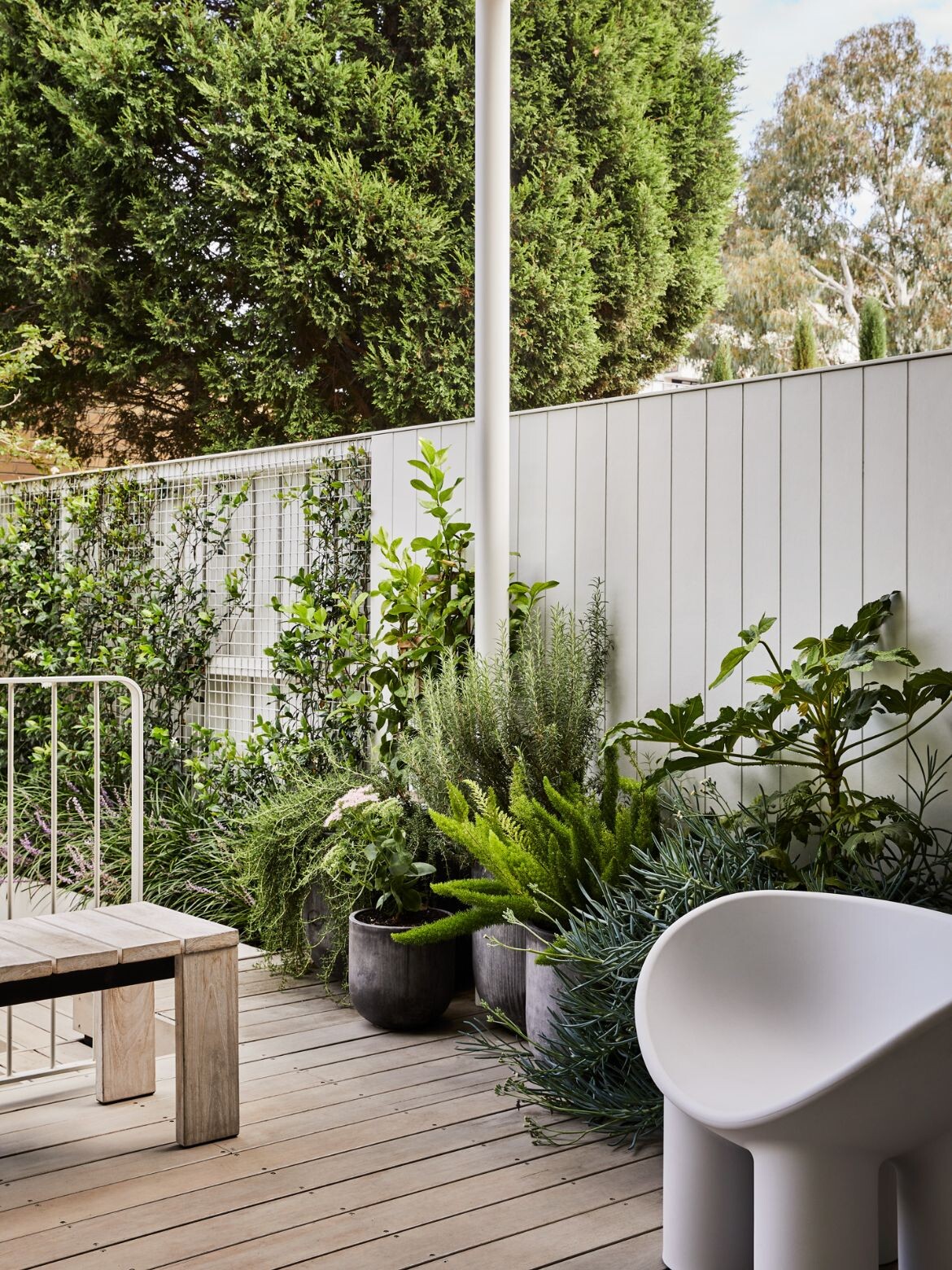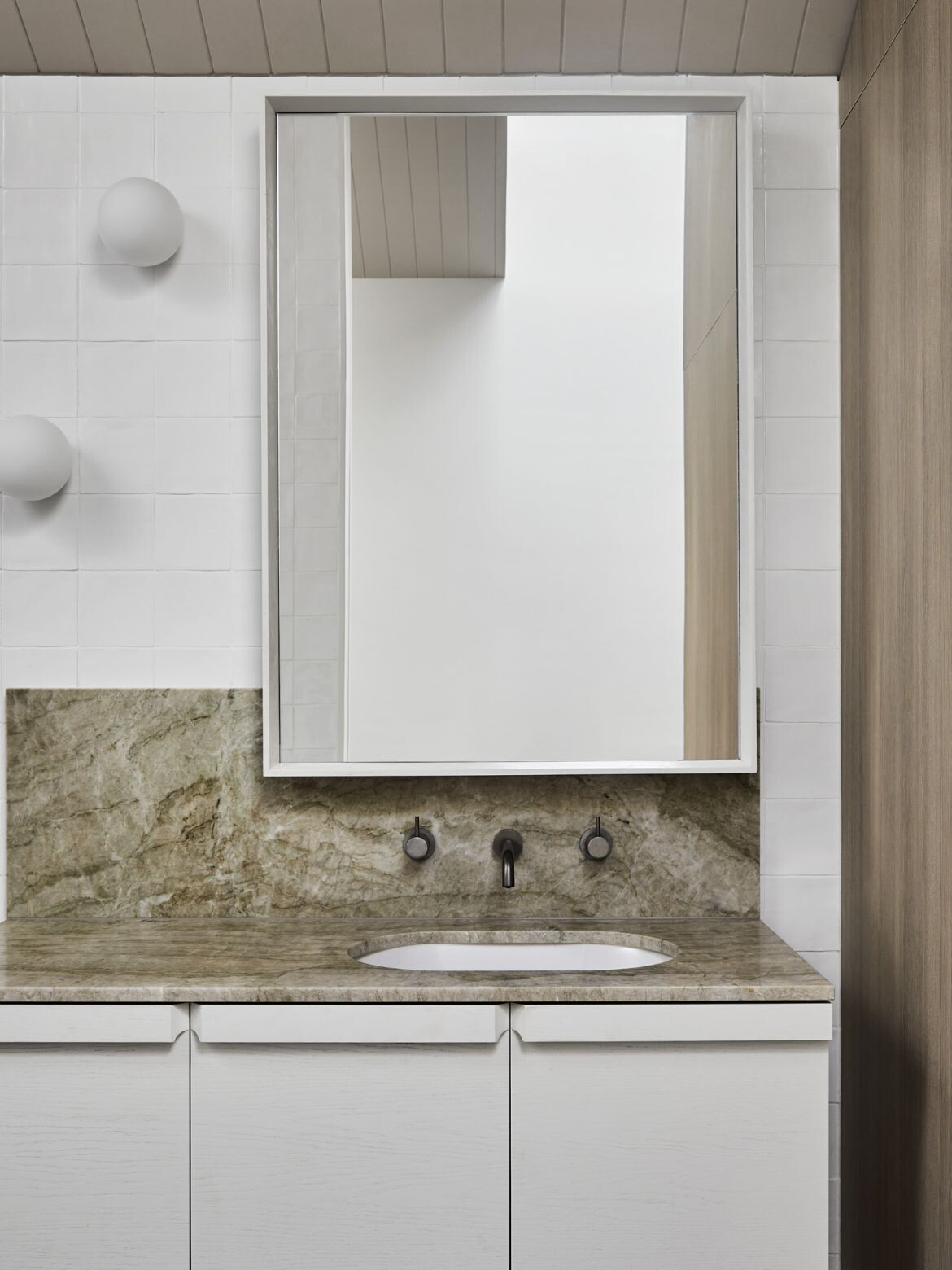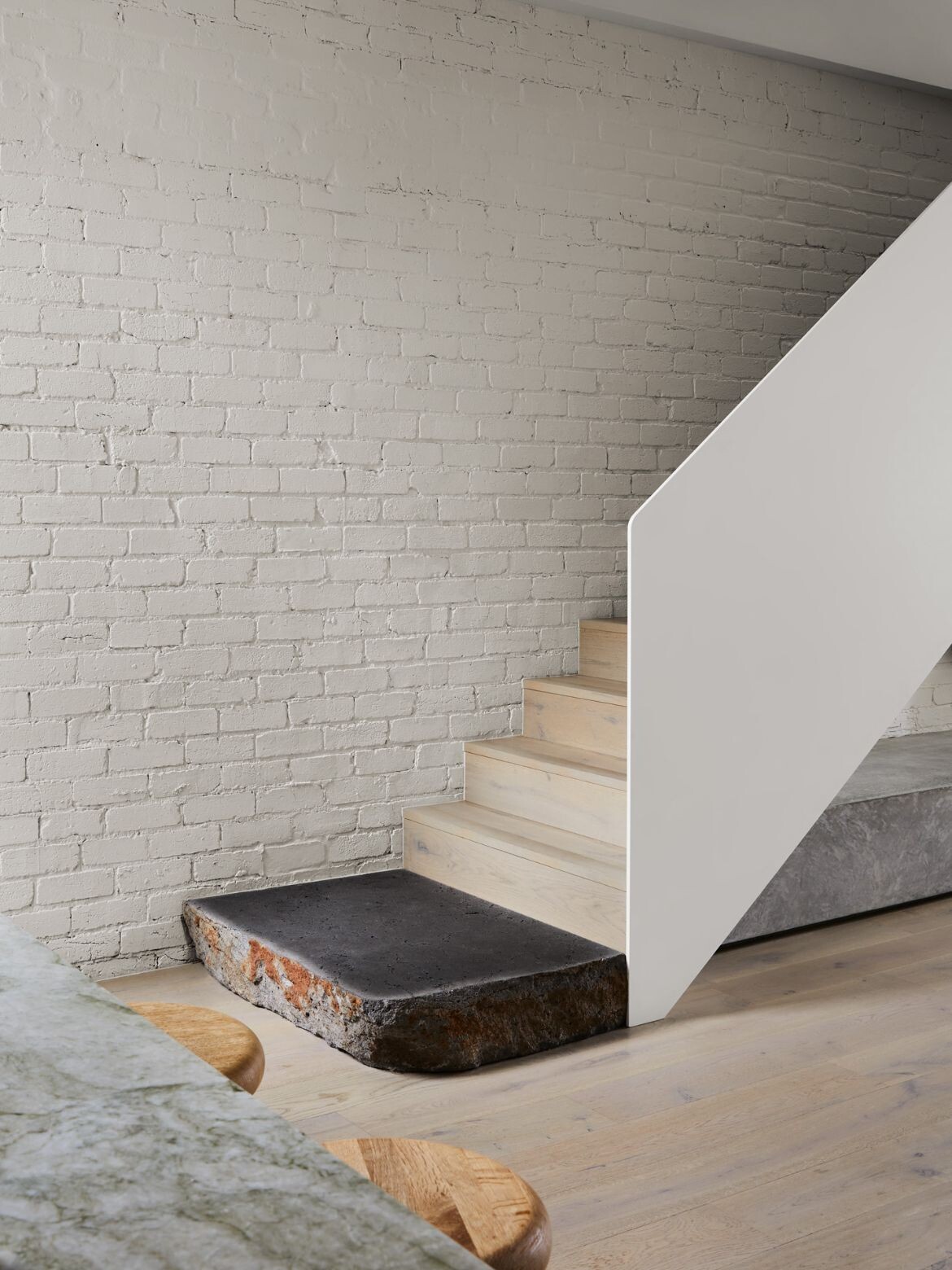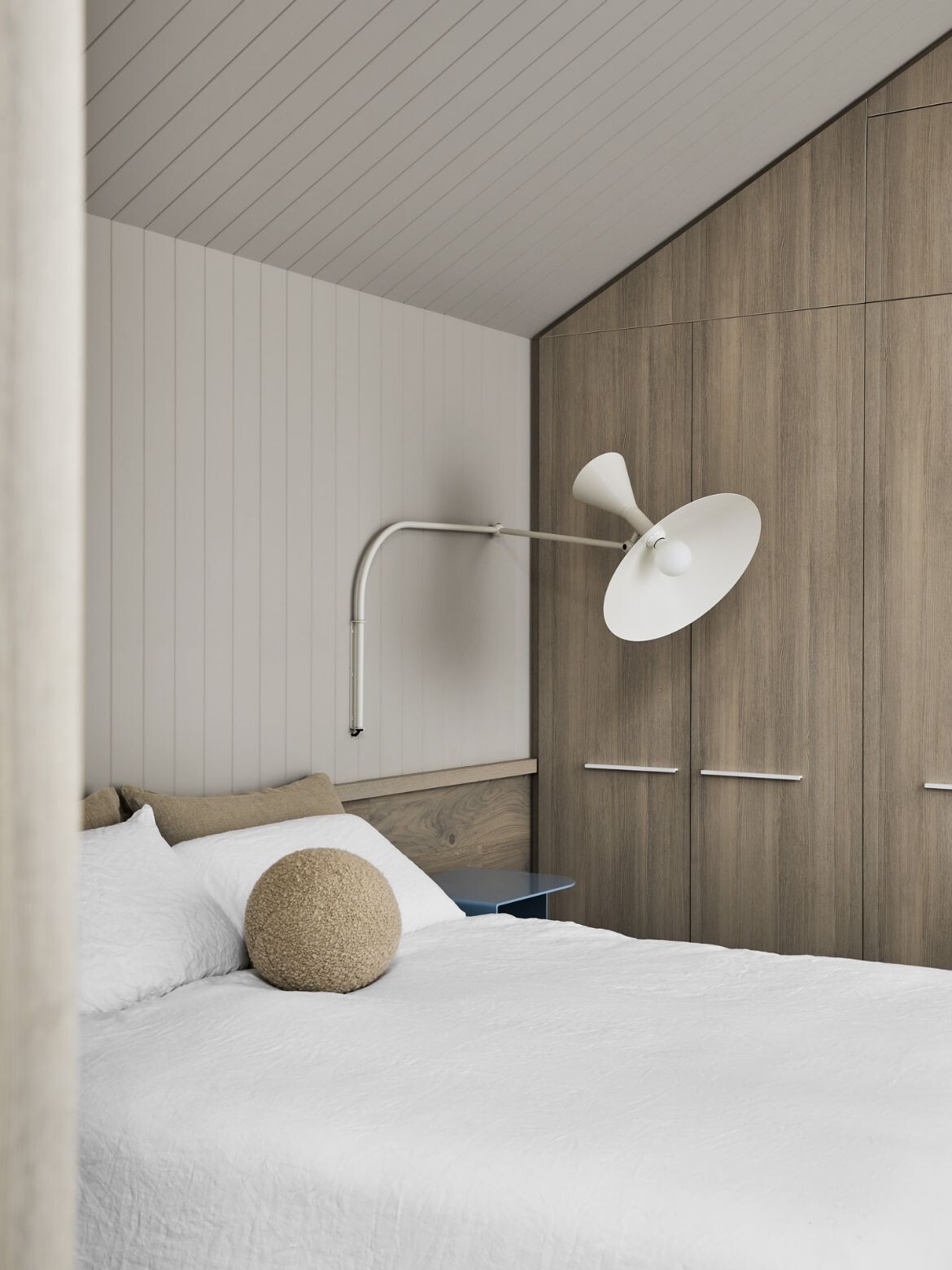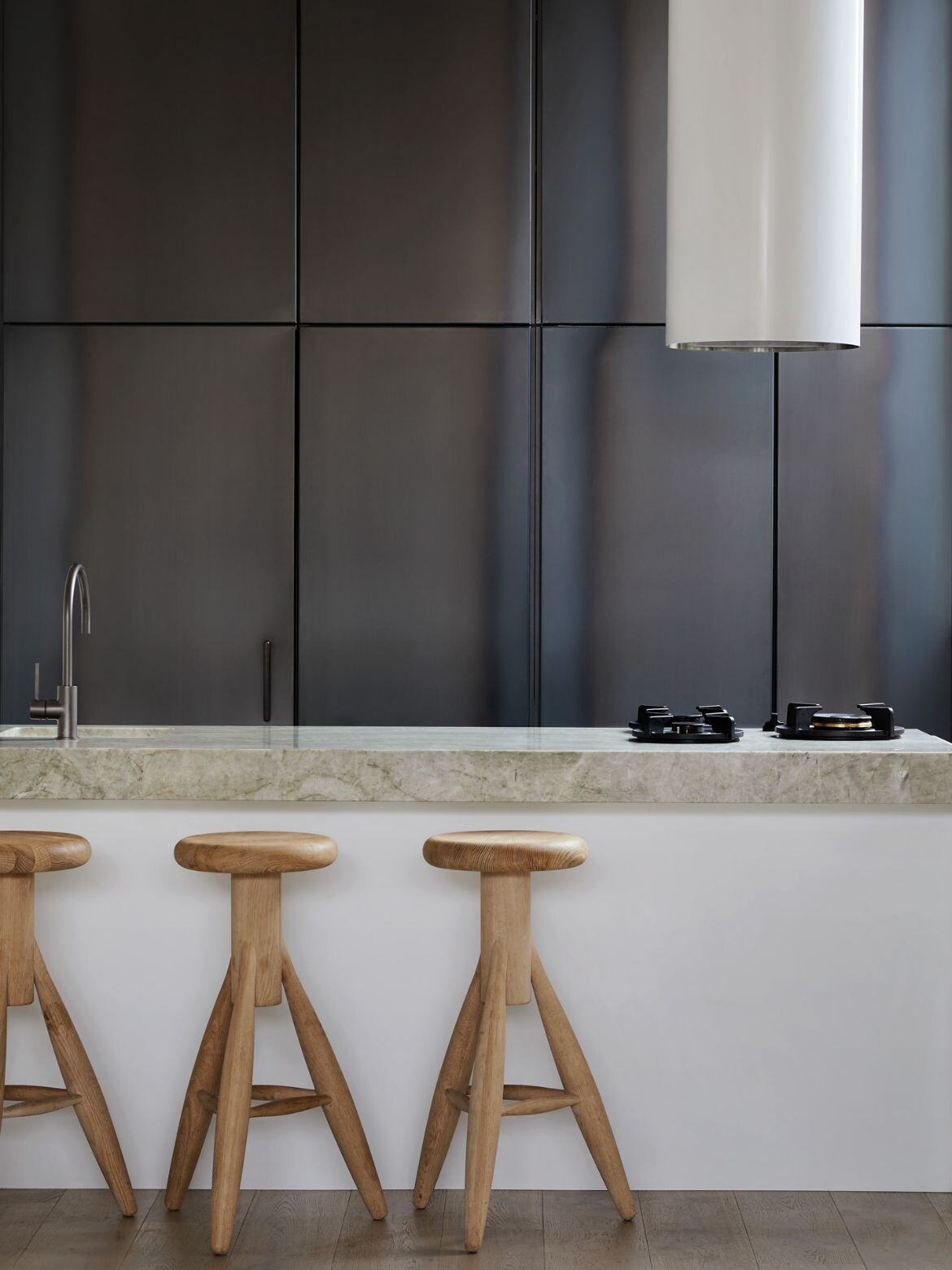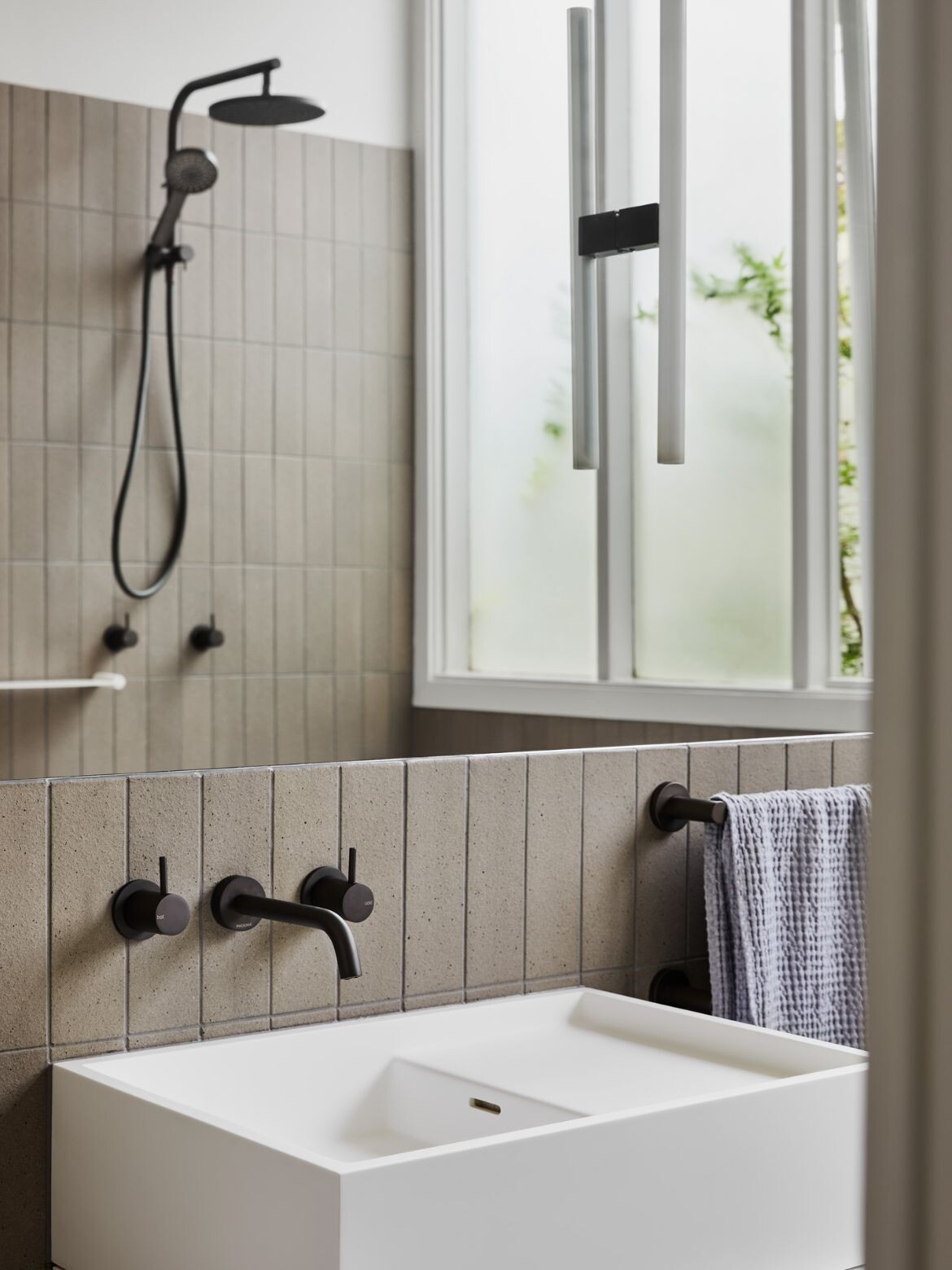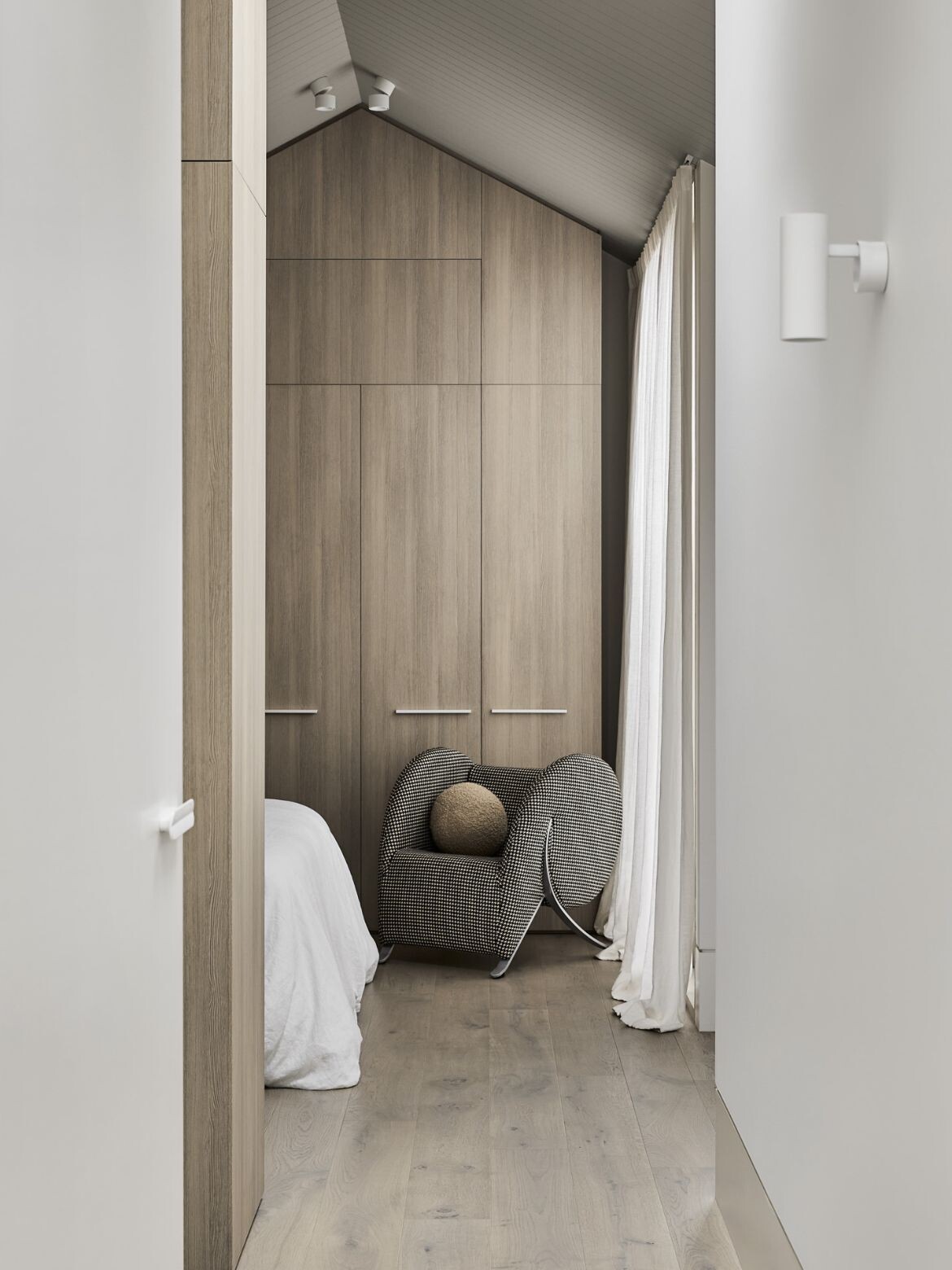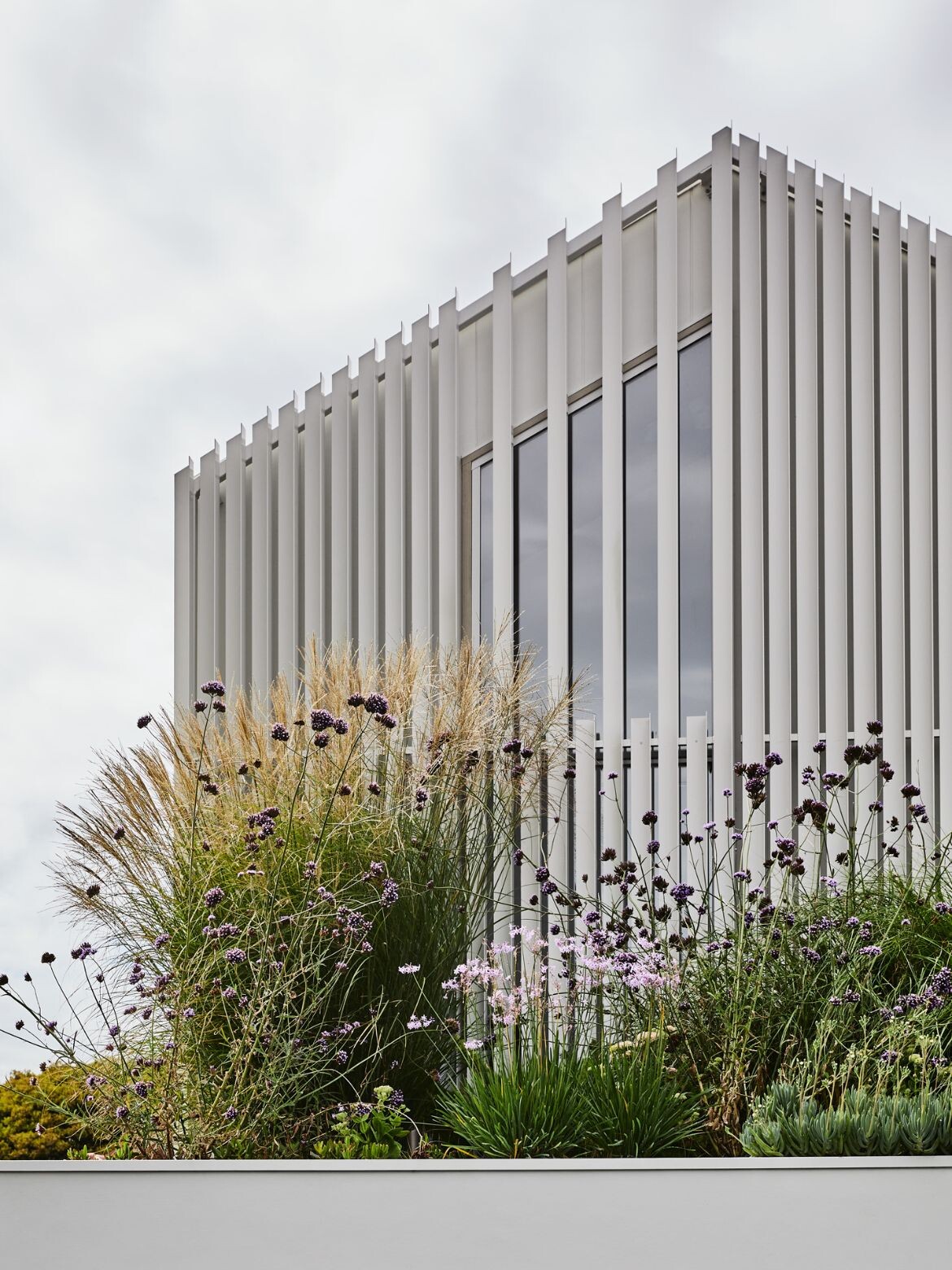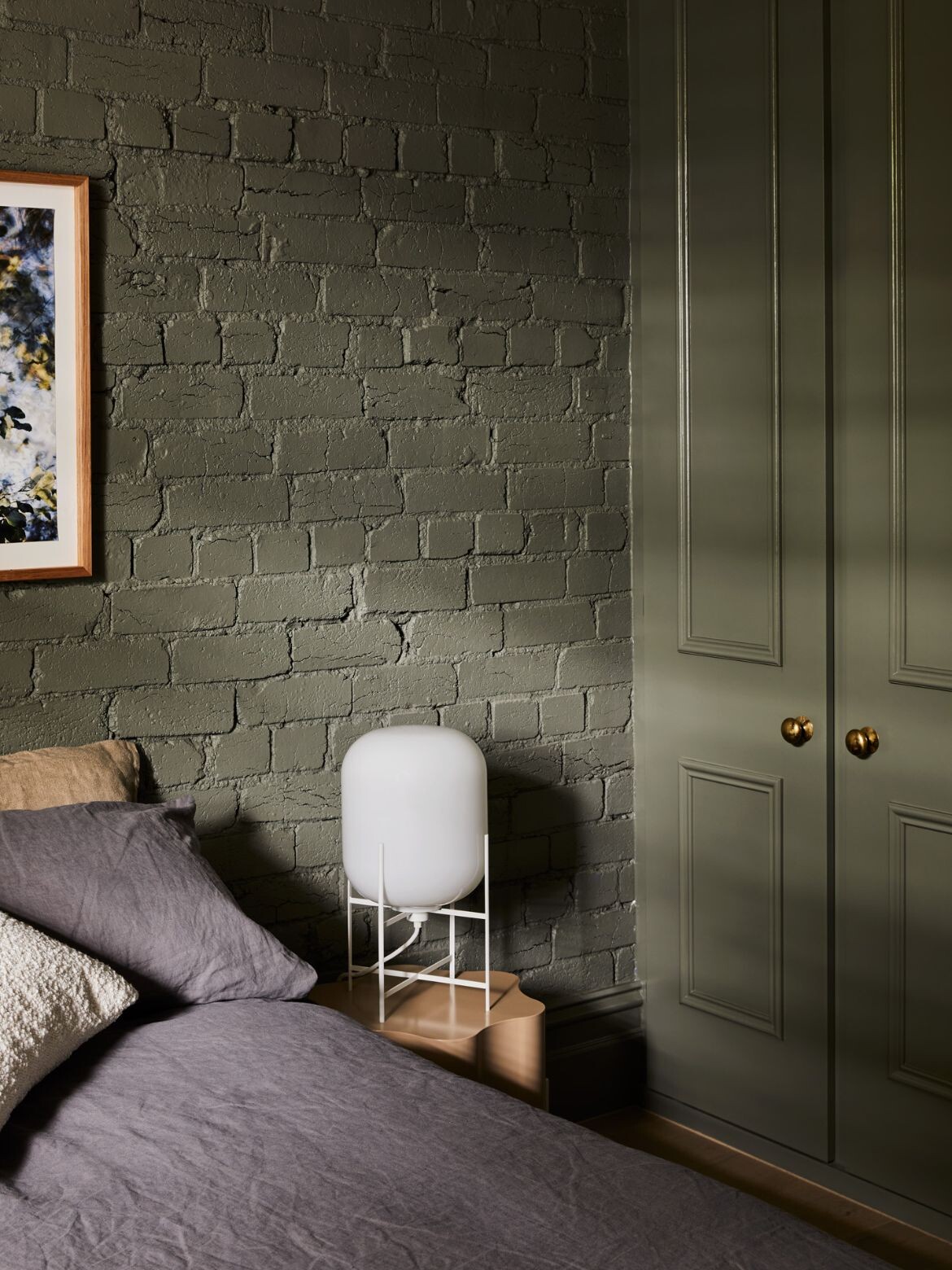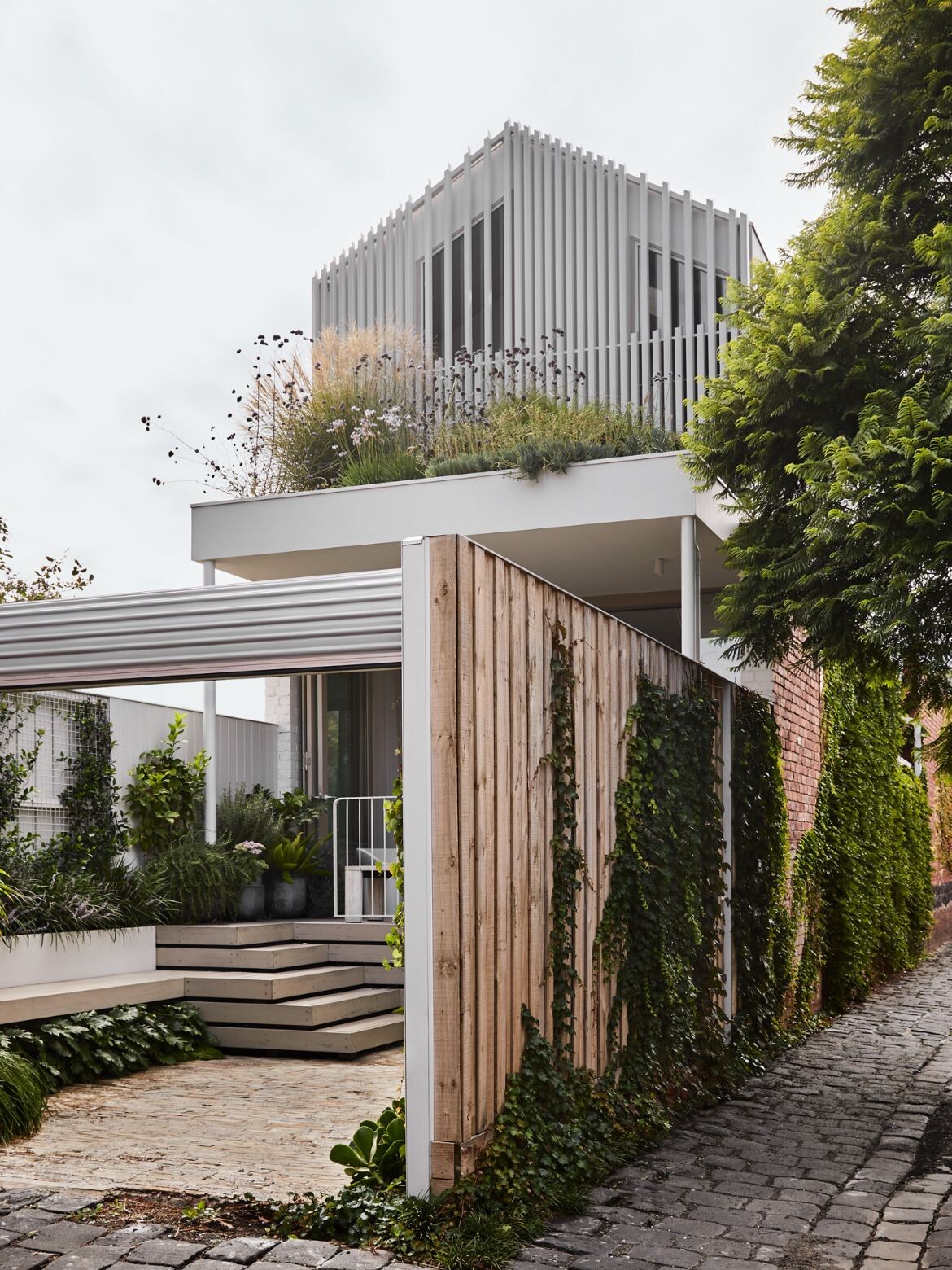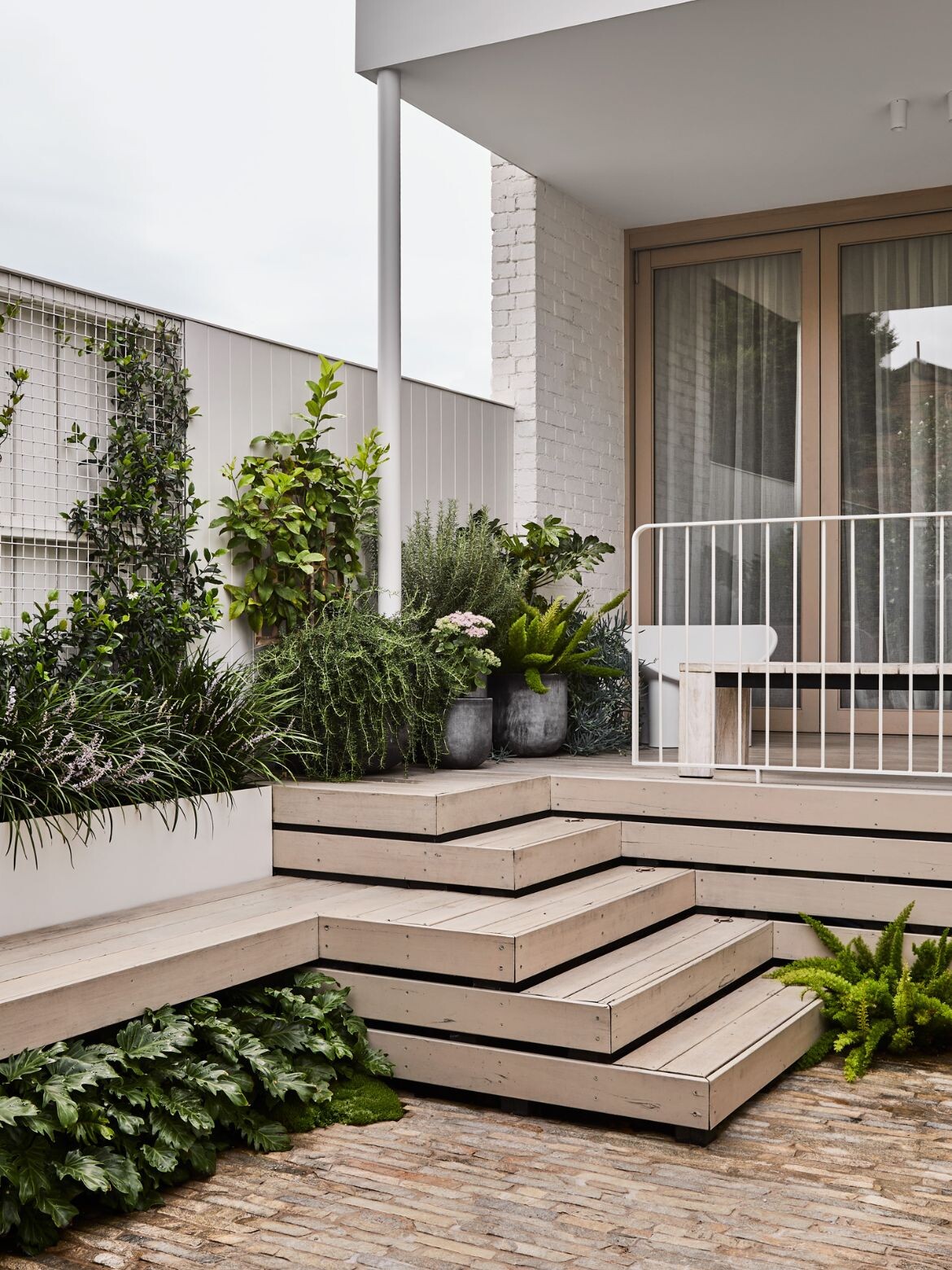 ---