A simple gesture is the first thing you see coming to Xavier, a lack of a front fence and white painted brickwork resting graciously at the end of a dead-end street. Brick folds itself like a layered folding curtain welcoming you to its doors.
Named Xavier, the definition being "new home" and "bright", is a thoughtful touch by Bryant Alsop Architects. Thoughtful touches like this ebb through the home. The brightness of Xavier is emphasised by the home's subtle curves and delightful timber finishes. And even with its modern touches, there is reminiscence akin to coastal cottages and lighthouses.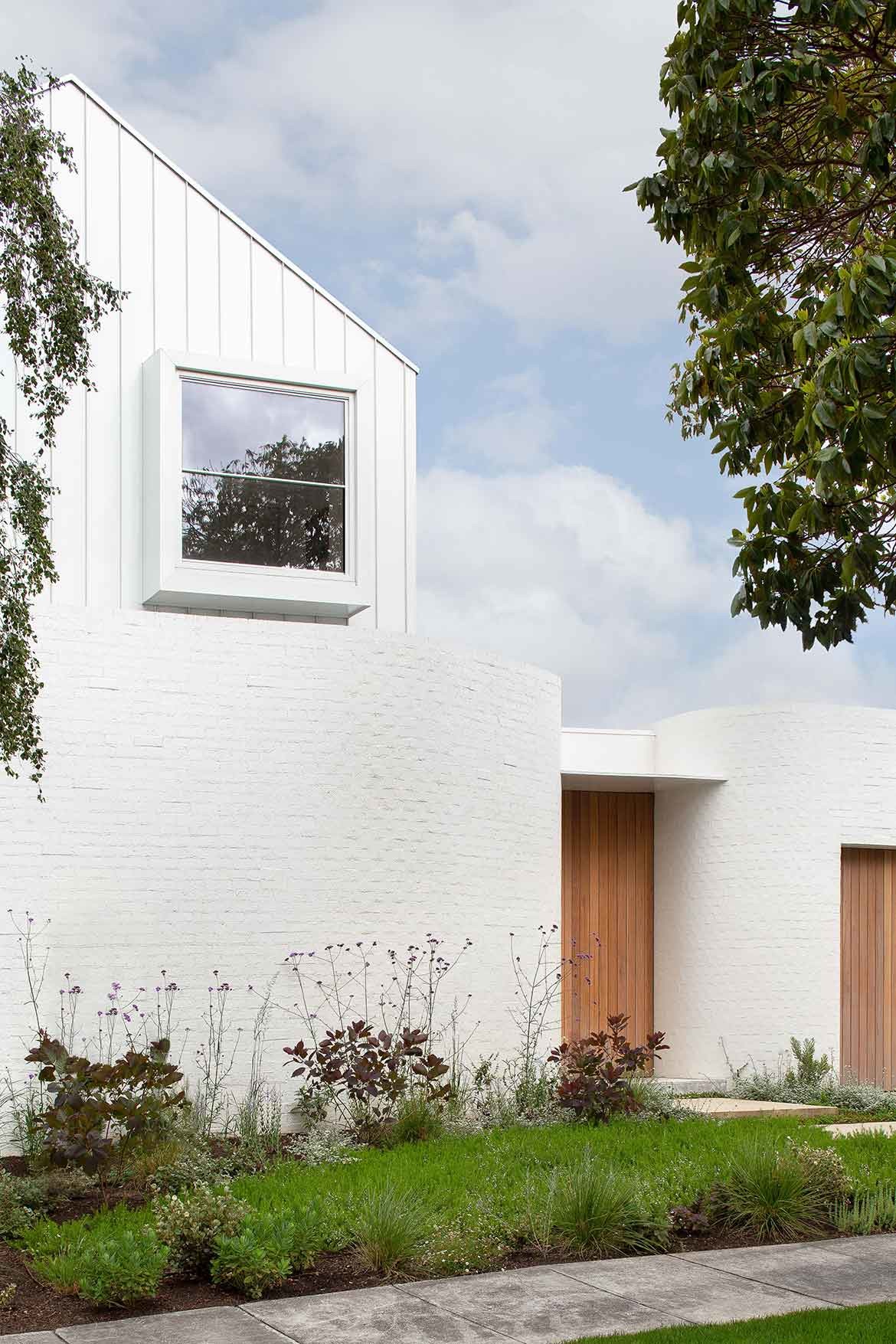 Its form masters angle with its surrounding landscape, alcoves and windows that welcome light and nature. At the entrance, the choice of natural materials such as timber, wool and marble make it apparent the design was to exude a beckoning comfort.
Inside, there's a satisfying trickery to the home's layout. Dancing between an airy open plan and clever corridors, you realise that the interior almost mimics the exterior. The parallel embodies a sense of wholeness to the home and is a choice that isn't as common as one might think.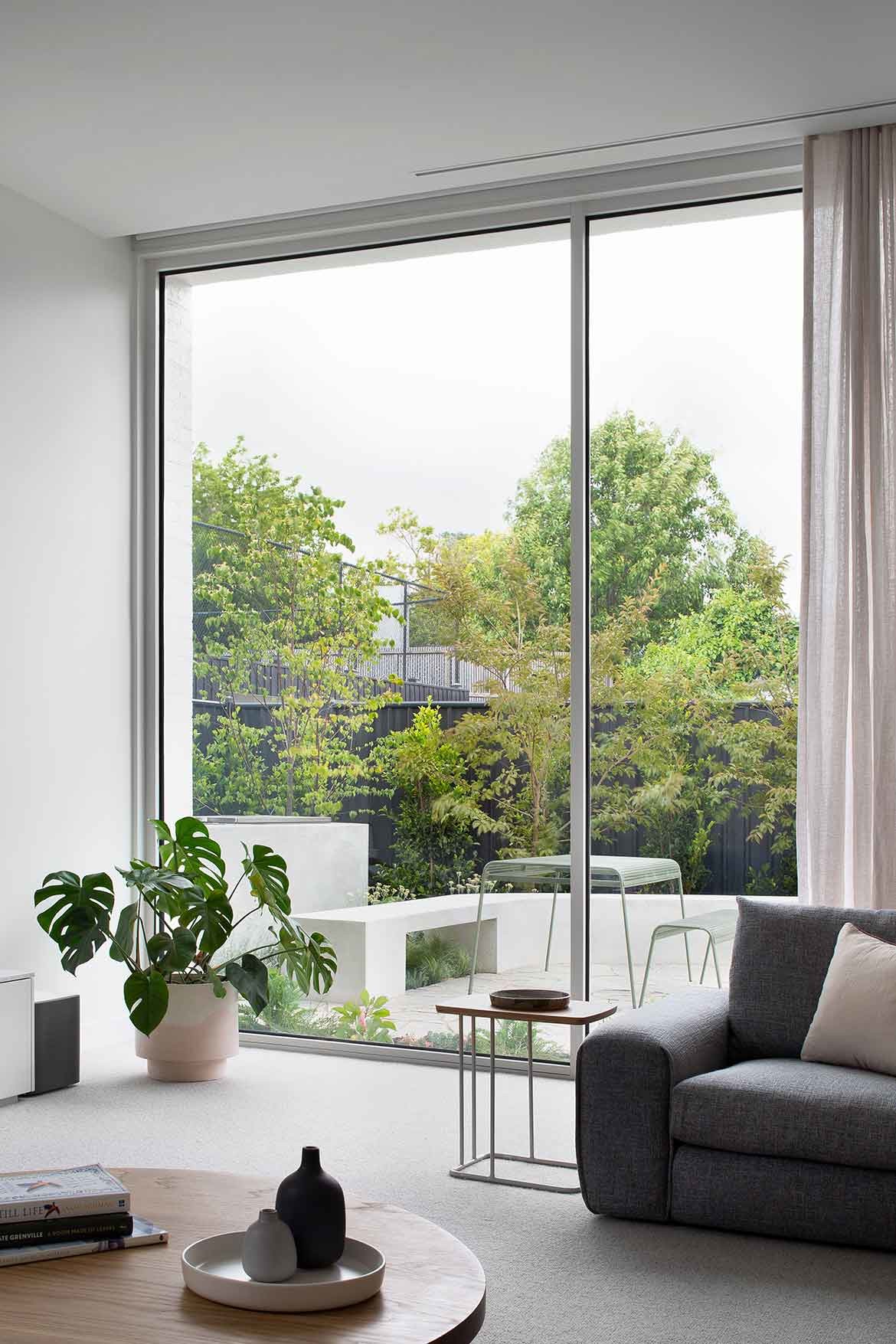 The interior matches the white brickwork and curved walls with its corridors – the wooden facades layering each door and corner with refined grace. It's not what you expect, but the surprise itself is delightful.
The cohesiveness of the design borders on genius artisanal touches from the kitchens to the bathrooms – exposed marble and sleek white cabinets in the kitchen complement the white bricks, bringing a calming glow through the living areas. The furniture further carries the palette in a homogenous touch, tying Xavier's aesthetic full circle.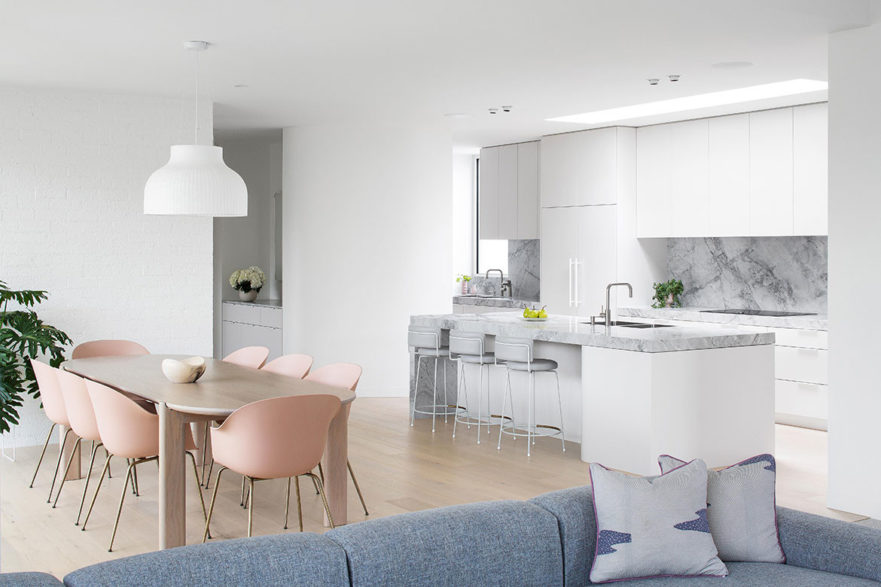 Charming wooden floors lead to nestled booths and picturesque sights. It leads from the living spaces open onto a north-facing lawn and an entertainment area with stone pavements and marble benches.
In the front, the main bedroom and bathroom give the parents a place of escape. Upstairs, the second floor propped as Xavier's crown holds the children's space with a sunny interior.
In combination with materiality, design and the soft tones of the palette, the owners and guests alike feel the artisanal weight of Bryant Alsop's ideas.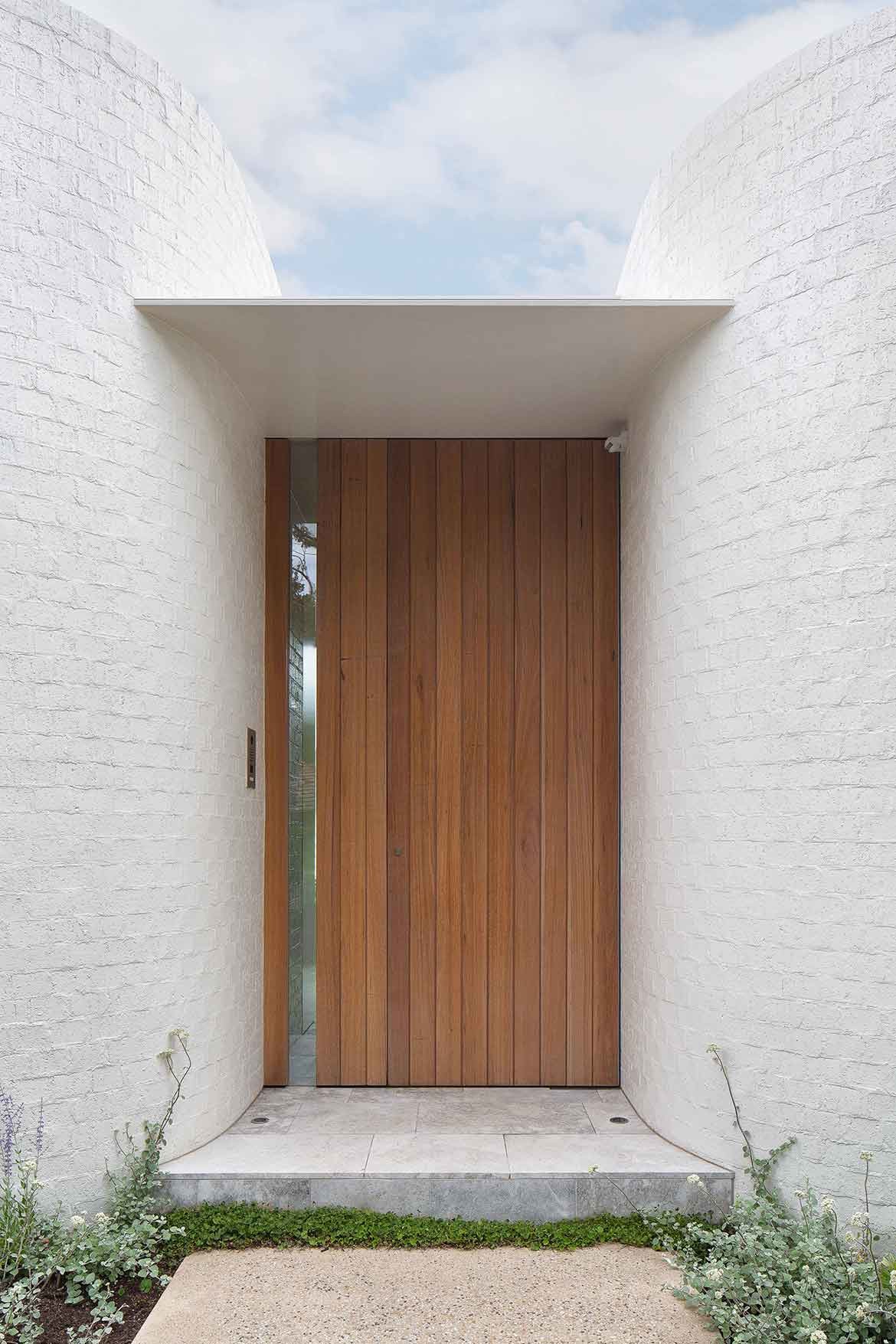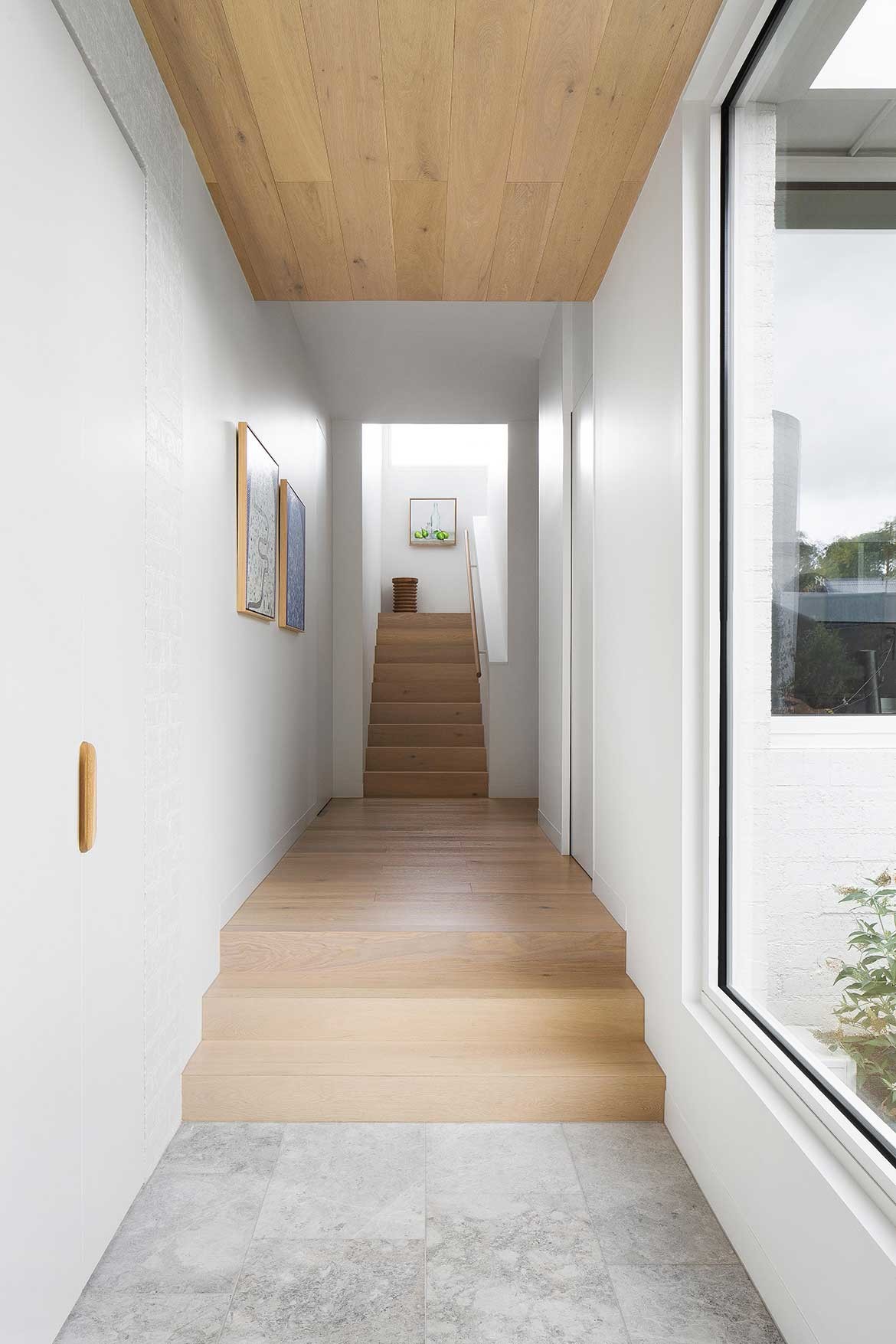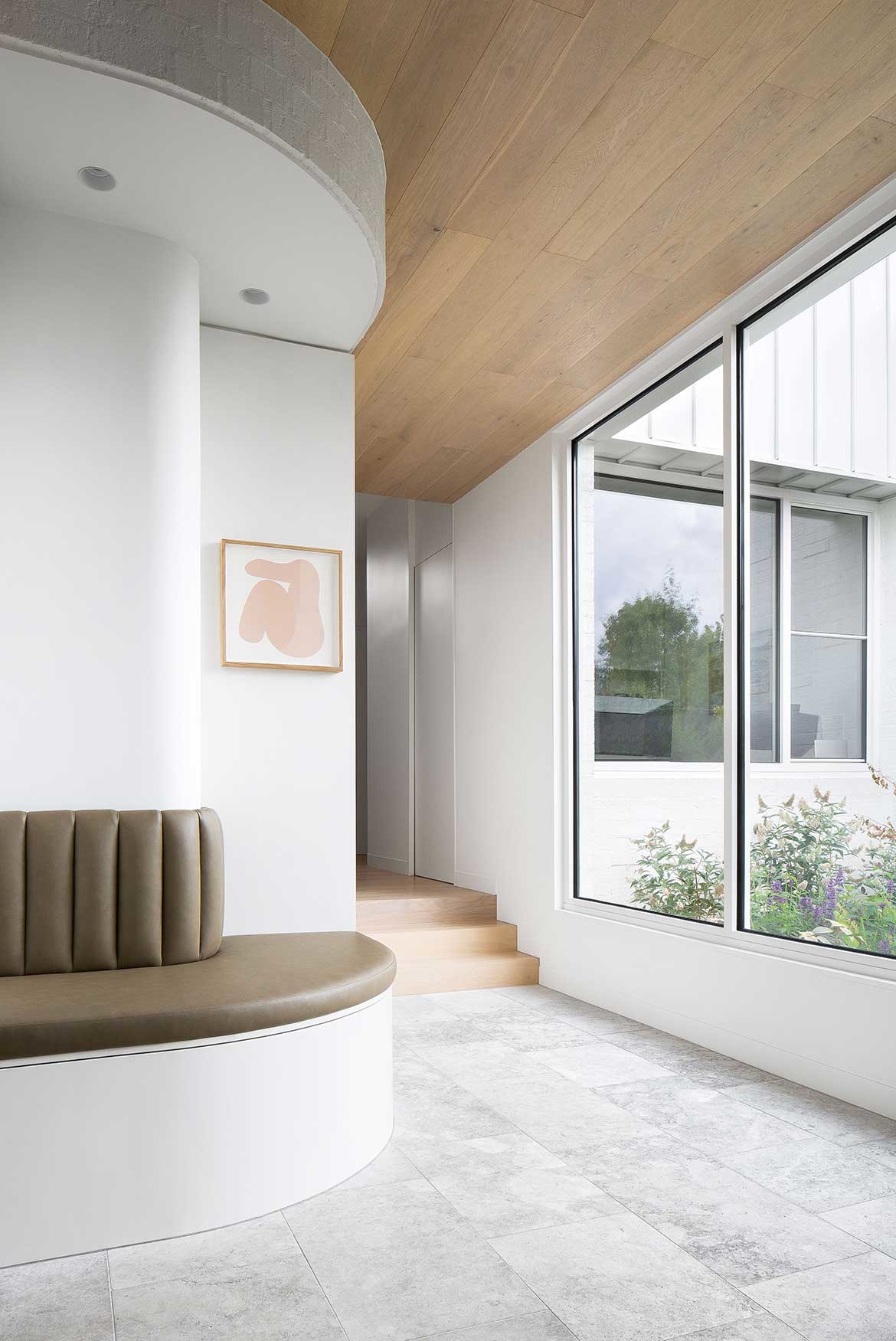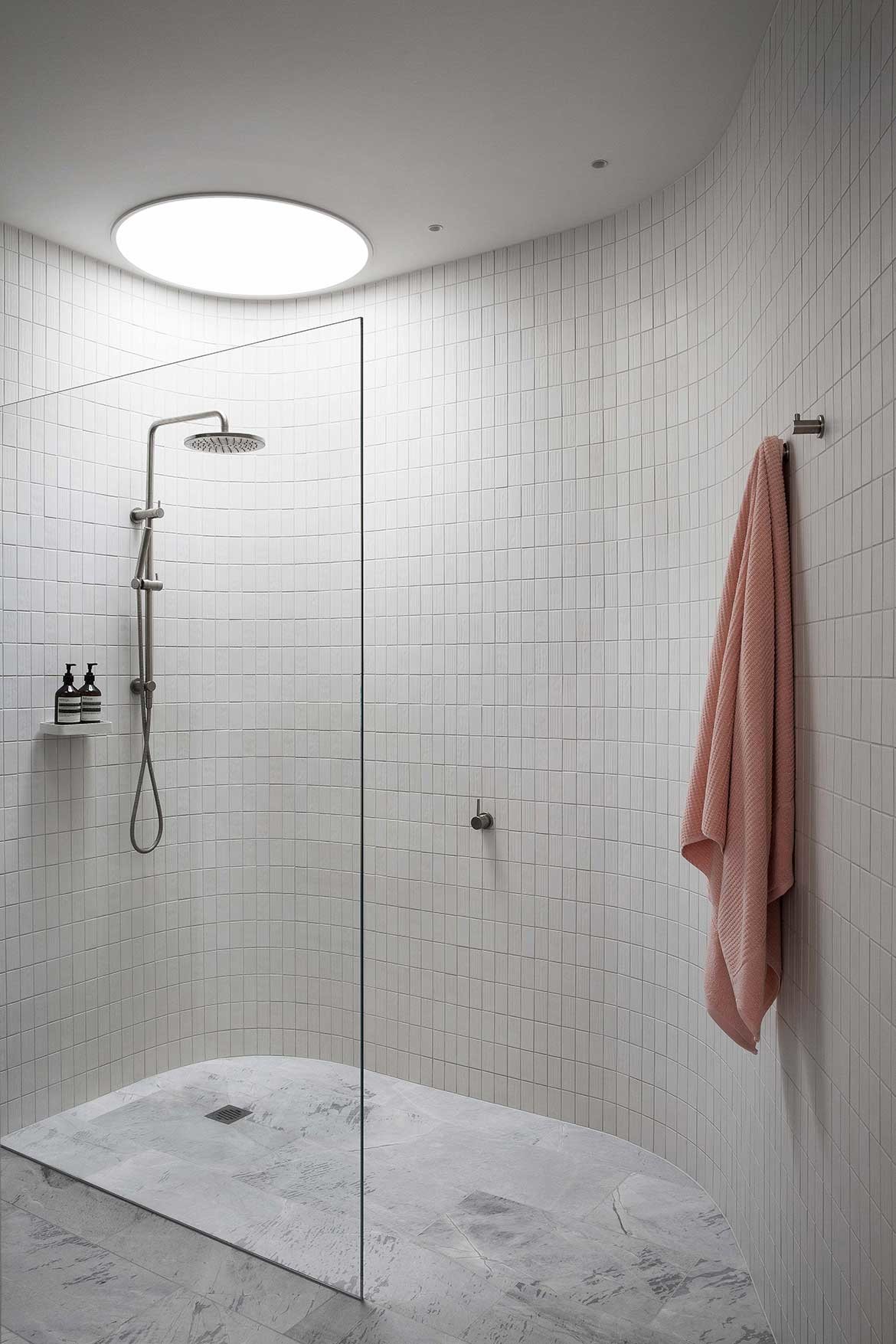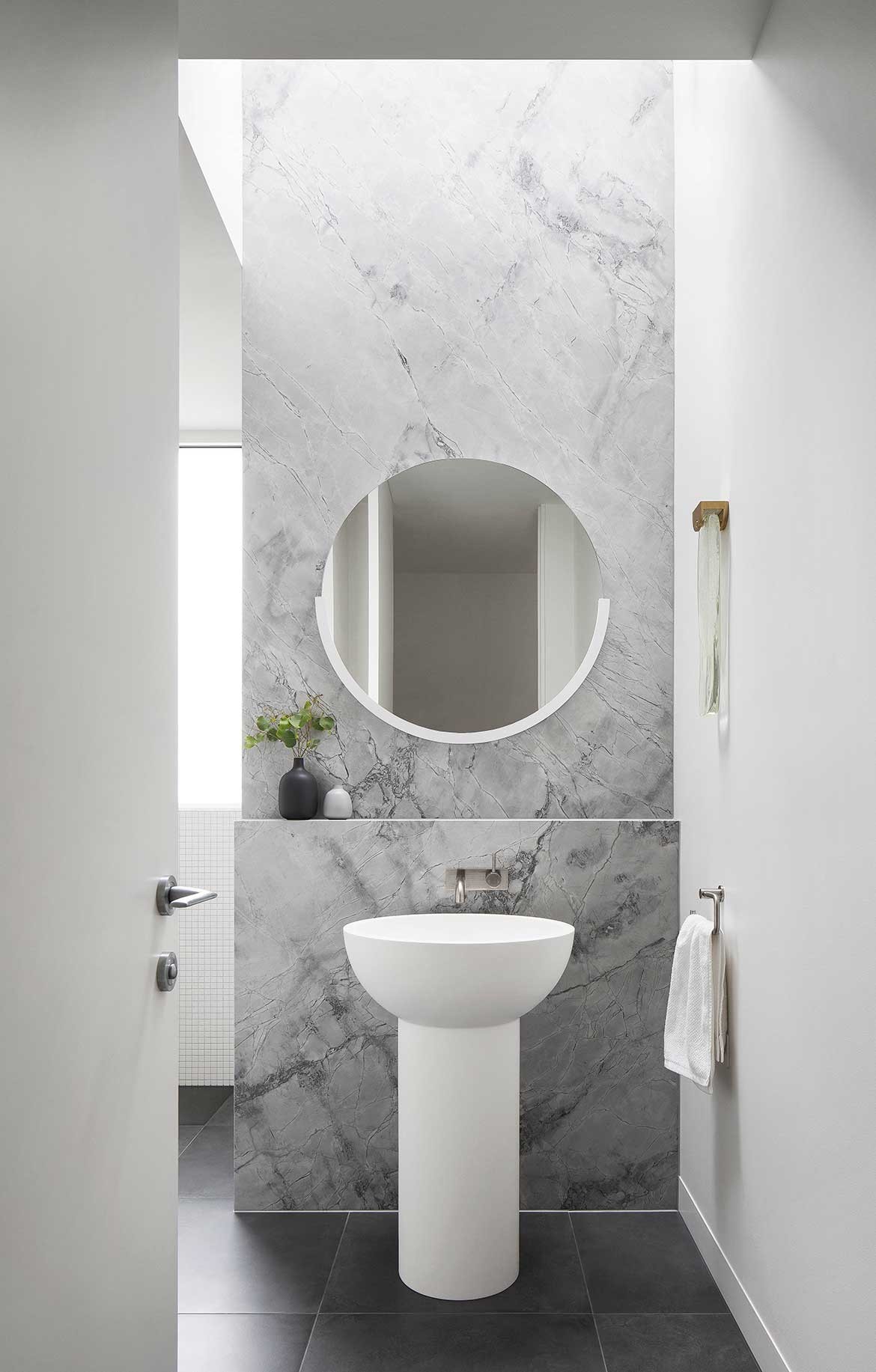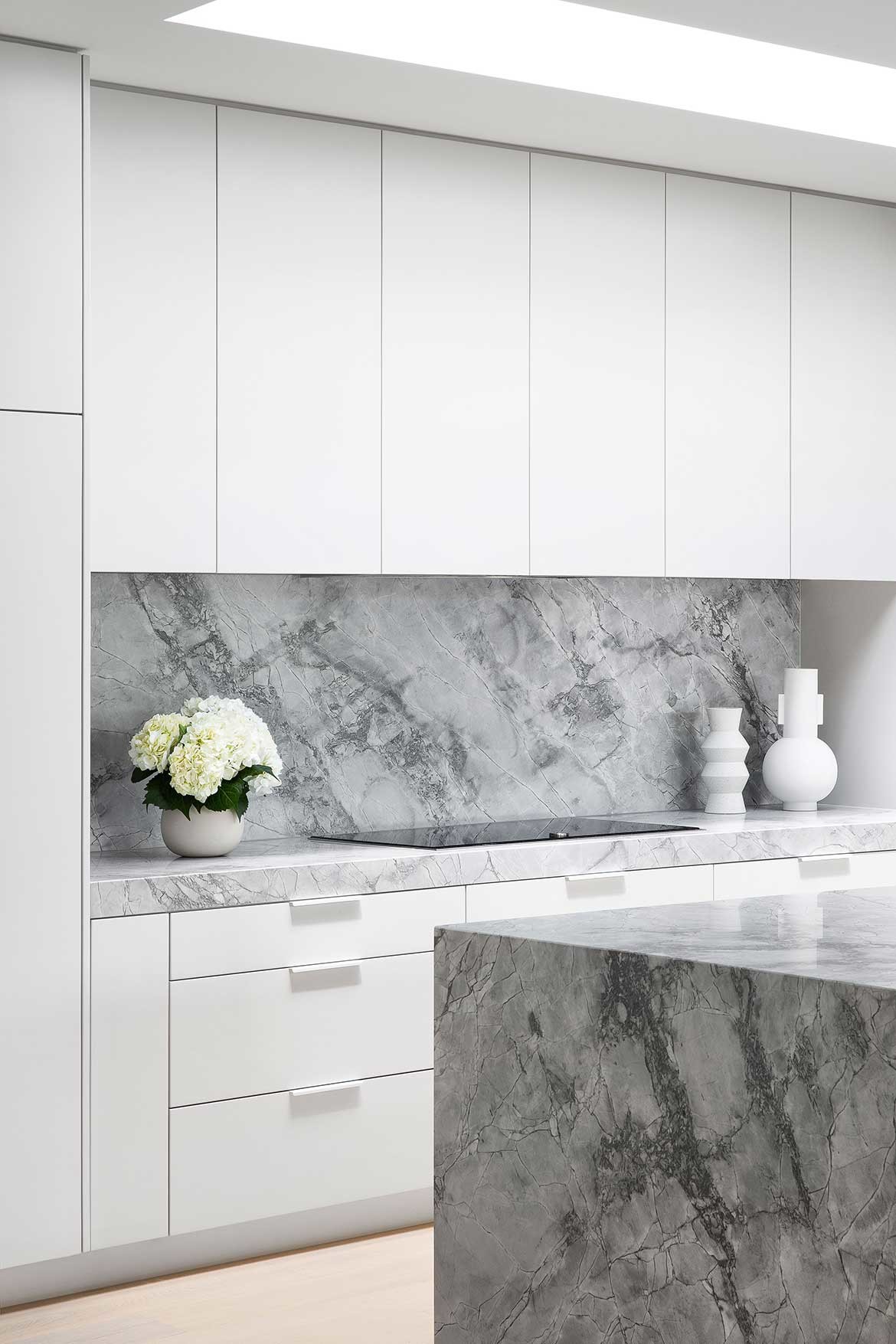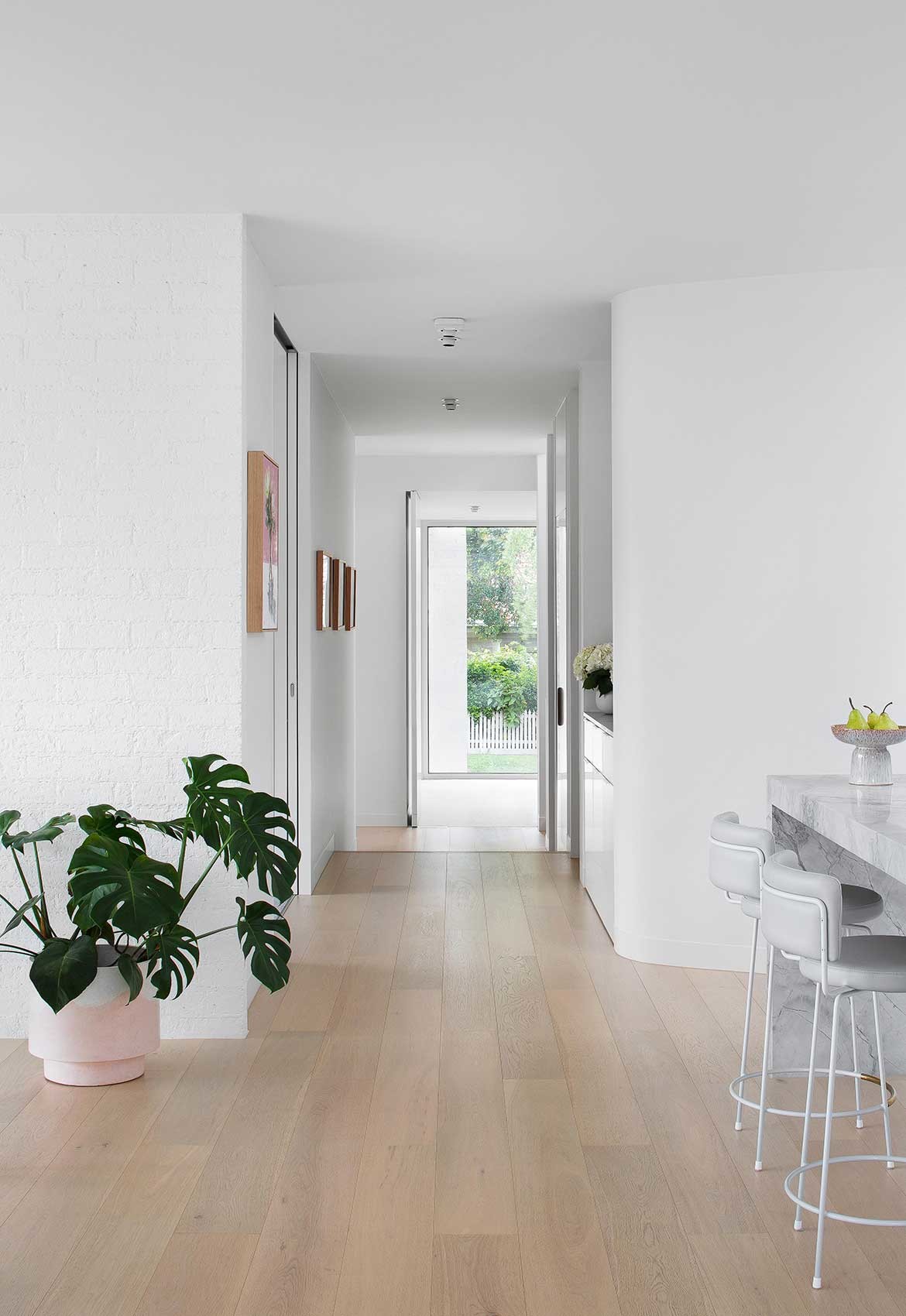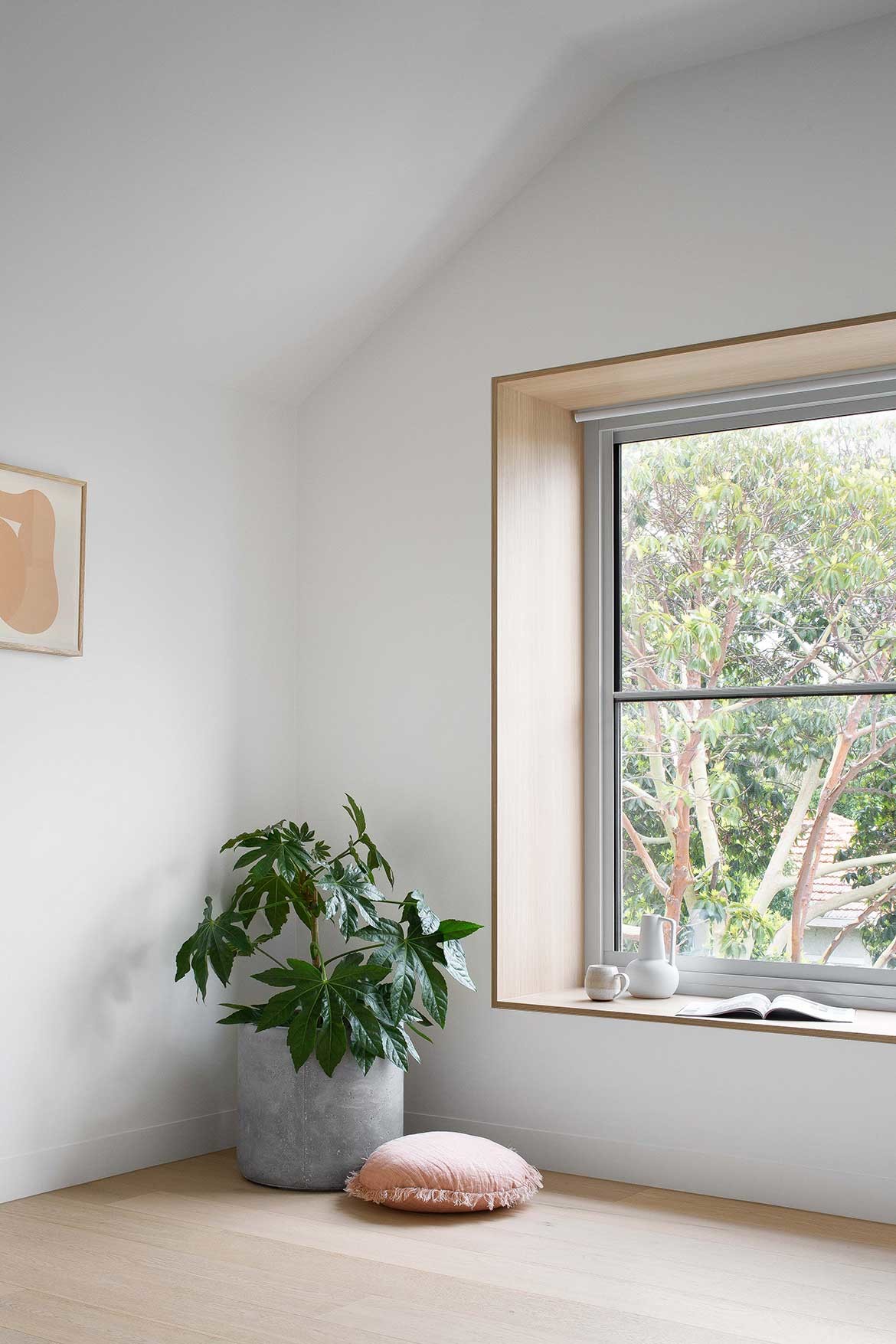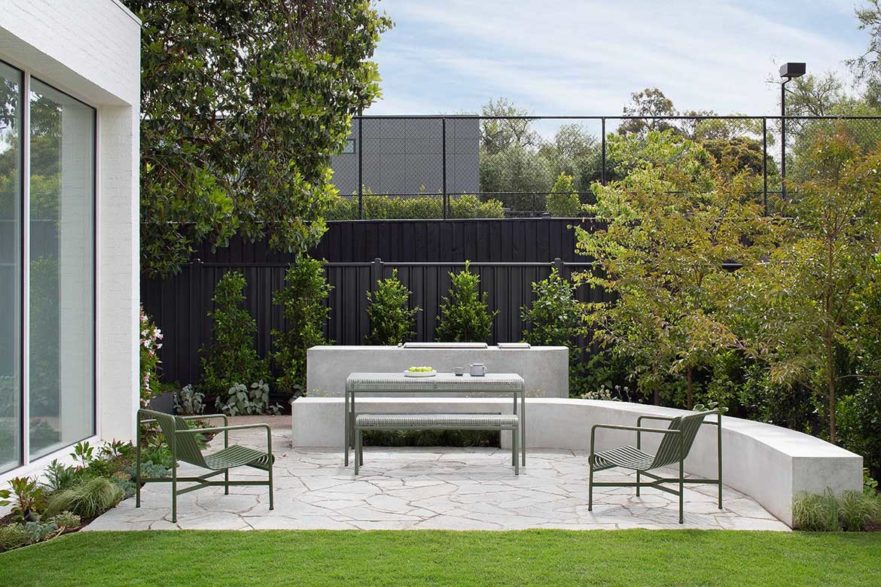 Project Details
Architects – Bryant Alsop Architects
Builder – Eastwood Building Co.
Photographer – Emily Bartlett
We think you might this article about another home of delightful surprises.
---