"The location of Bundeena Beach House demanded a high level of sensitivity and good citizenship," says Sky Grove, director of Grove Architects. "It demanded a house that was socially and environmentally responsible. That was as much about what it gives to the community, as what it gives to its occupants."
Bundeena is a picturesque town at the northeast tip of Royal National Park, where it has views across the Port Hacking estuary. The clients – a family of four – wanted a beach house for weekends and school holidays. They wanted a durable house connected with its environment, and with simple, flexible rooms.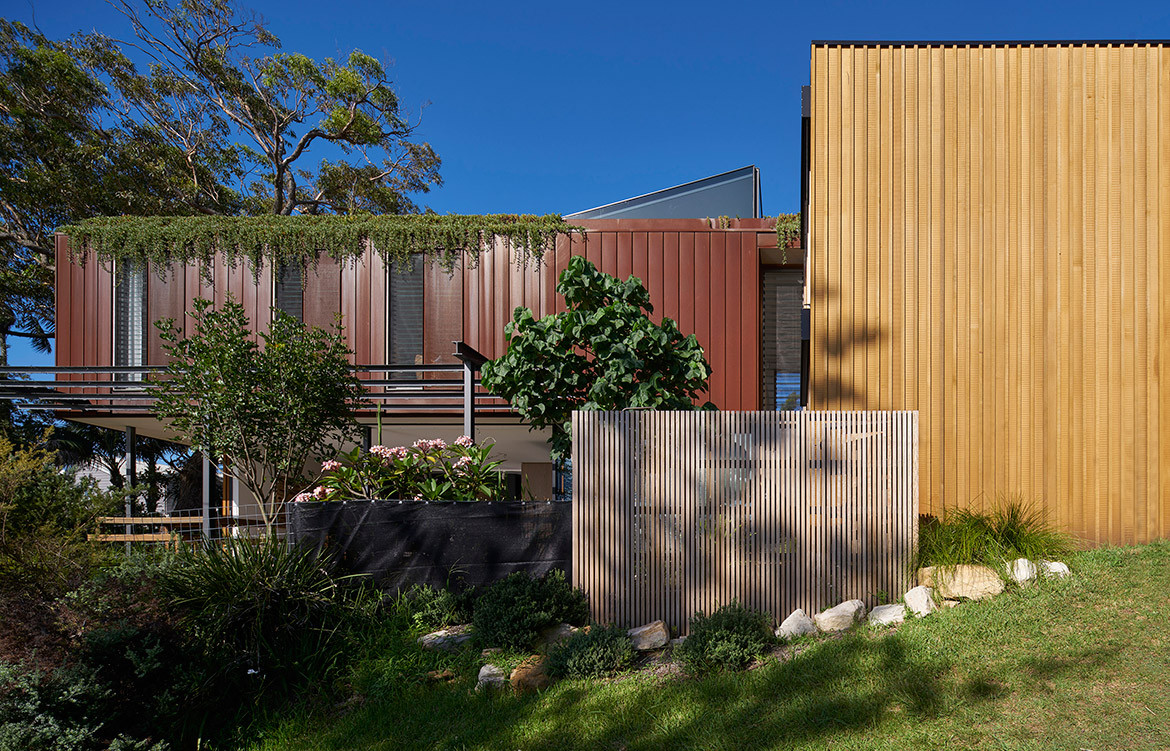 The house is perched on a rocky headland where it adjoins public access to the beach. Set low in the sloping, triangular, west-facing site, the two-storey house provides passers-by with a view of the native roof garden, sculptural skylight and timber sliding garage doors. The native garden spills down the wall to dissolve the boundaries between architecture and landscape, and similarly the lack of fence around the property dissolves the boundaries between the private and public realms. "It improves the environment of both the reserve and the house," Sky says.
Grove Architects conceived the Bundeena Beach House as an object embedded in the landscape. A Corten-clad box houses the bedrooms upstairs, and floats above a glass box with living spaces downstairs. A timber-clad box intersects these two volumes and has a multipurpose space with a music area and pottery wheel. The singular, durable materials articulate each volume and respond to the coastal location. Corten is solid and protective, to create a sense of safety and cocooning, while glass is open and transparent to connect with the garden and views.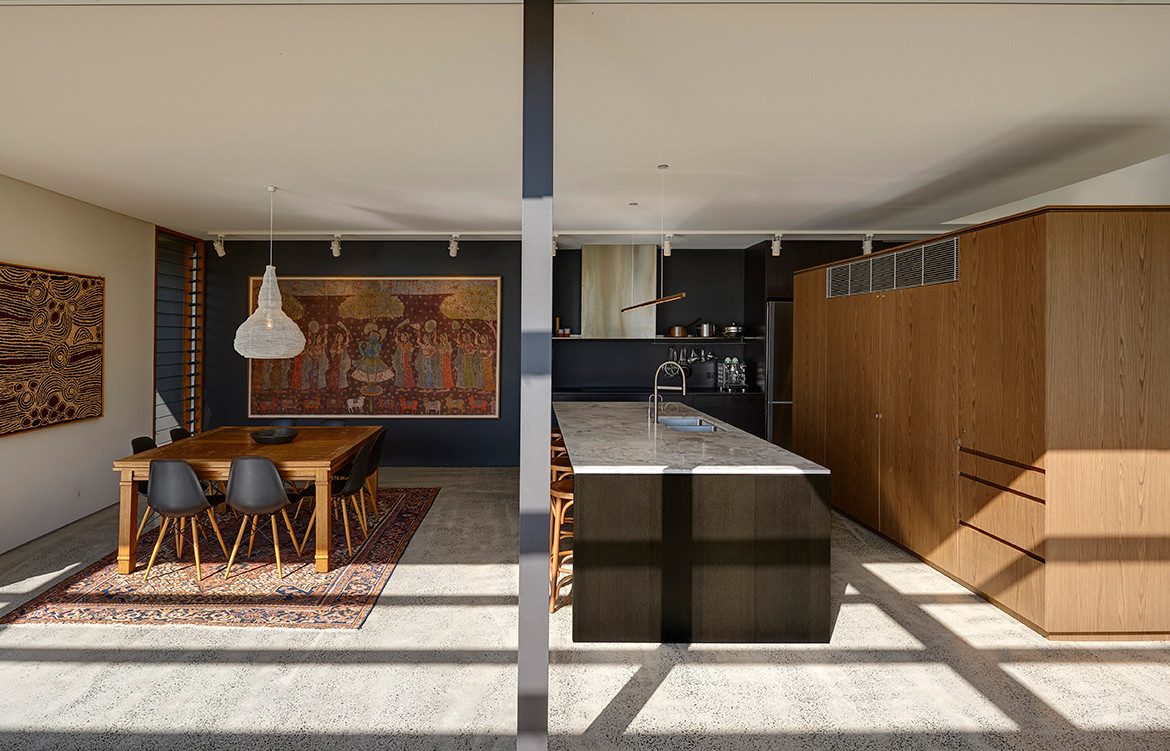 The skylight and void connect both levels and bring light into the house throughout the day. "The butterfly shape restricts solar penetration to strategically oriented, vertical triangular panes. This prevents overheating, while encouraging a playful interaction with the sun's movement," Sky describes.
The passive solar design of the house is enhanced by the green roof, which reduces heat absorption, increases insulation and collects rainwater for irrigation. A 16-panel 5.7kW photovoltaic system (with Tesla battery) is envisioned as a linear reflection pond alongside the roof garden, and it provides all the owner's electricity needs. "We put a lot of effort into ensuring the PV panels contributed positively to the design, integrating them into the roof garden rather than stuck on as an afterthought," says Sky.
Taking the occupants, local residents and setting into account, Bundeena Beach House is socially and environmentally responsible, expressing sensitivity and good citizenship, as Grove Architects set out to achieve.
Grove Architects
grovearchitects.com.au
Photography by Michael Nicholson
Dissection Information
Corten cladding by Archclad
Glass louvres by Breezeway
Sliding doors by AWS
Stone benchtops – 'Super White' by CDK
Kitchen benchtop and splashback – Maximum tile in Pepper by Artedomus
Ardesia bathroom tiles by Surface Gallery
Track lighting by Trend Lighting
Rakumba Highline pendant in Kitchen by Archier
Nude T5 pendant in bathroom by Giffin Design
Wood burning fireplace by Chiminee Philippe
Tapware by Brodware
Emporio kitchen mixer from Abey
Oven by Gaggenau
Induction cooktop from Siemens
Fridge from Liebherr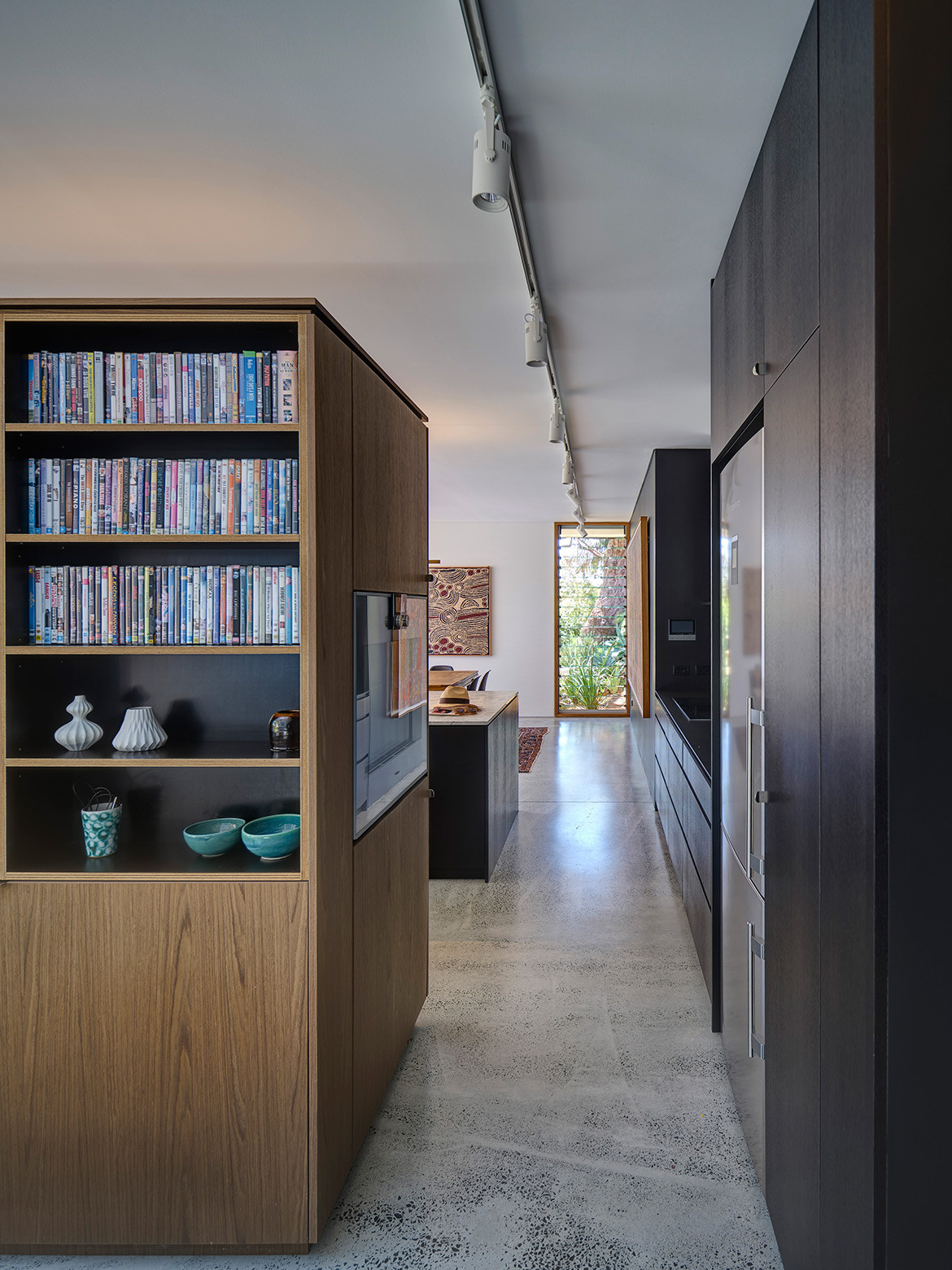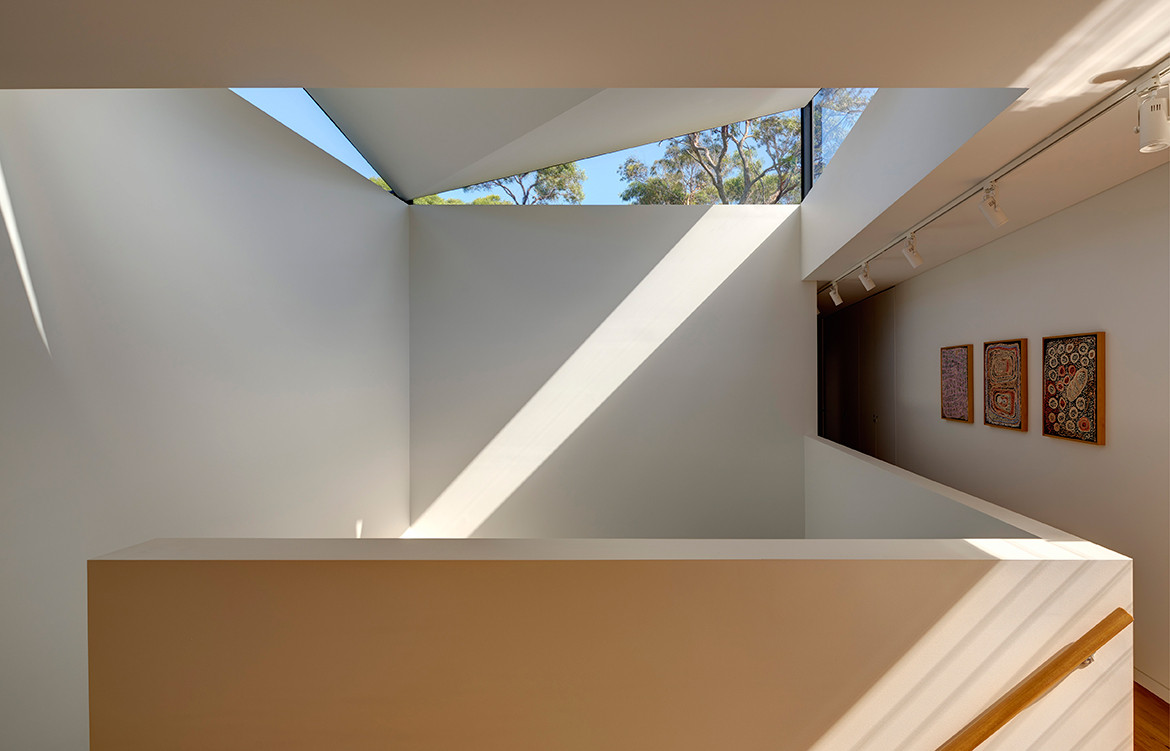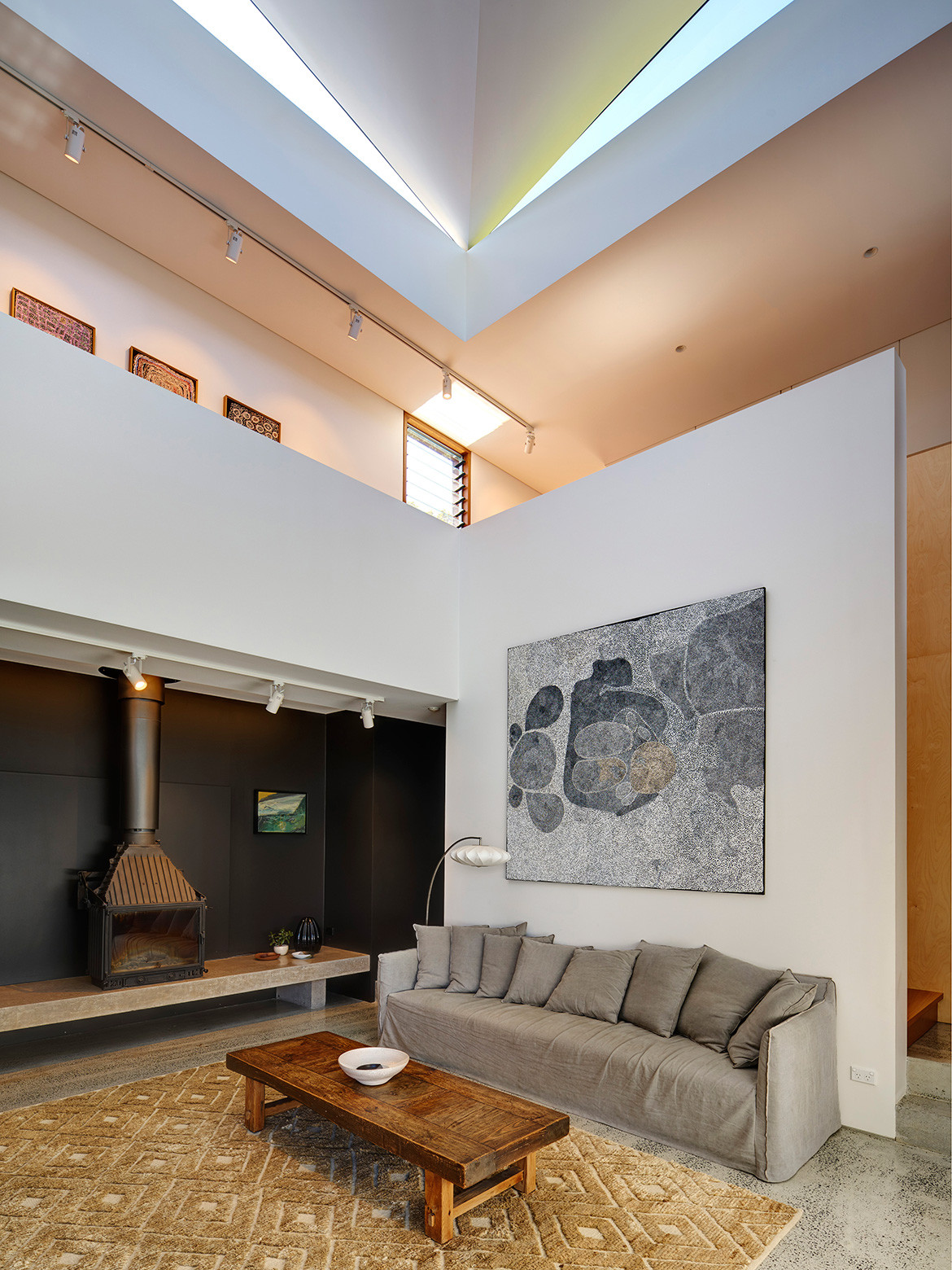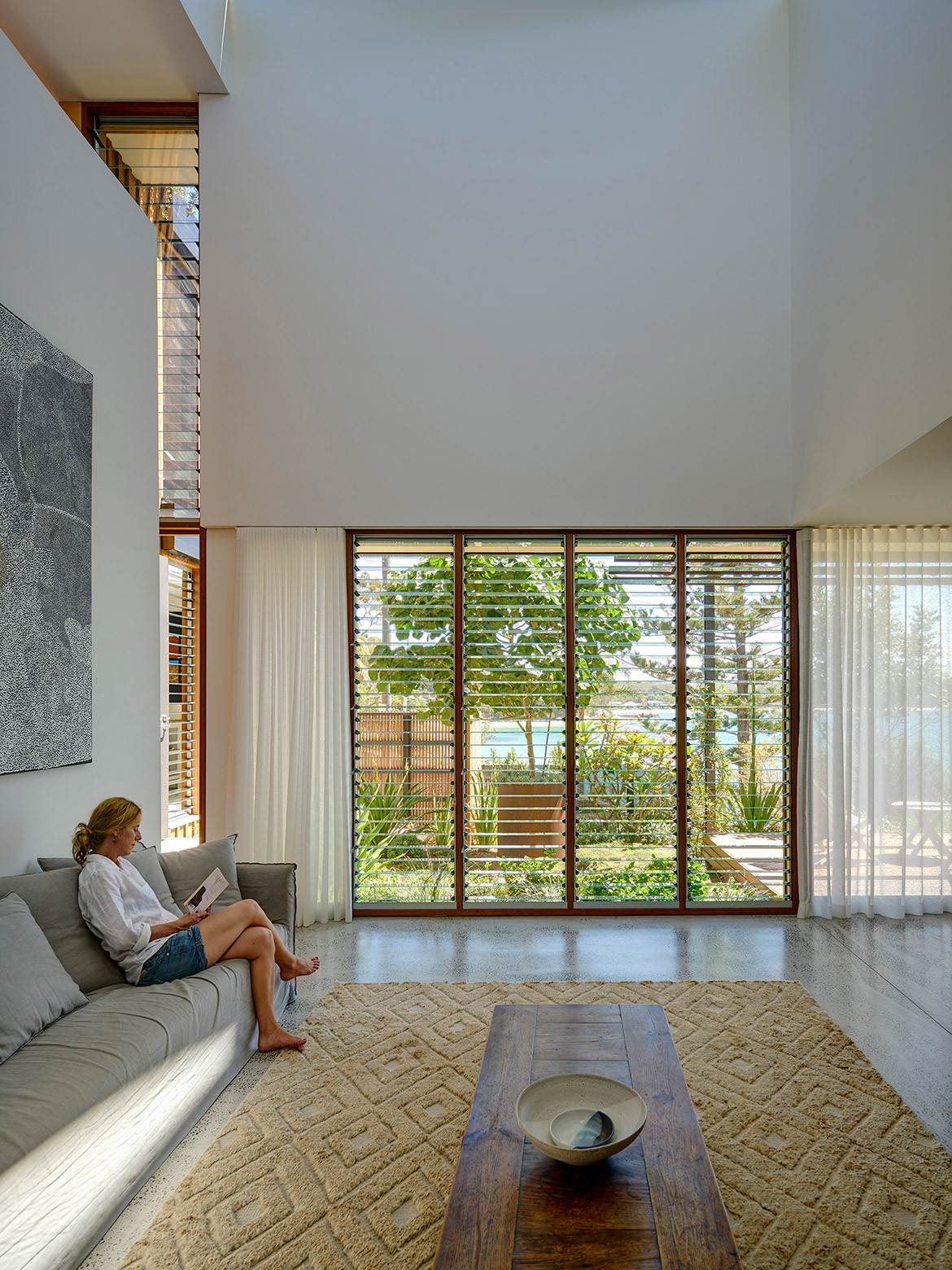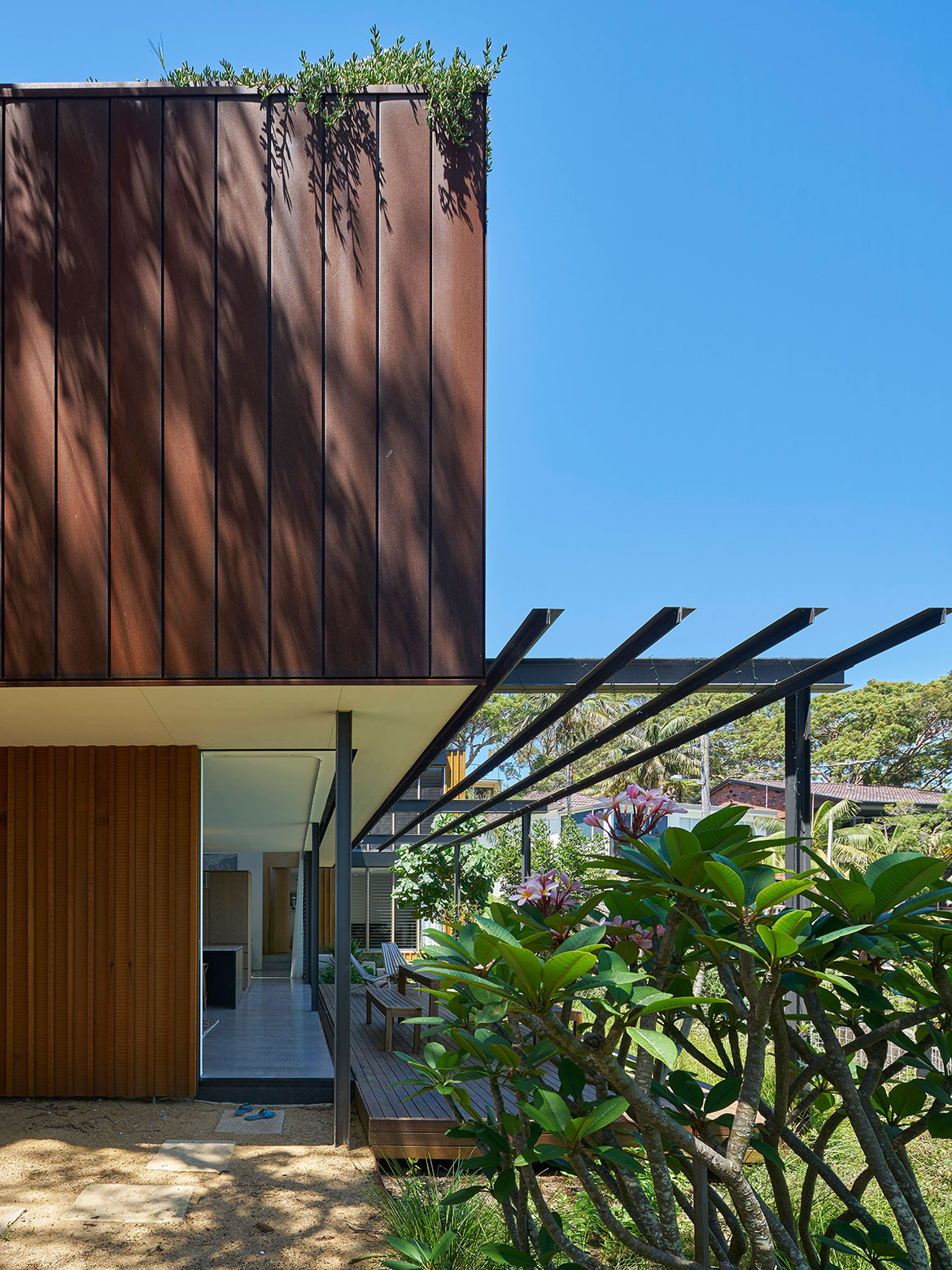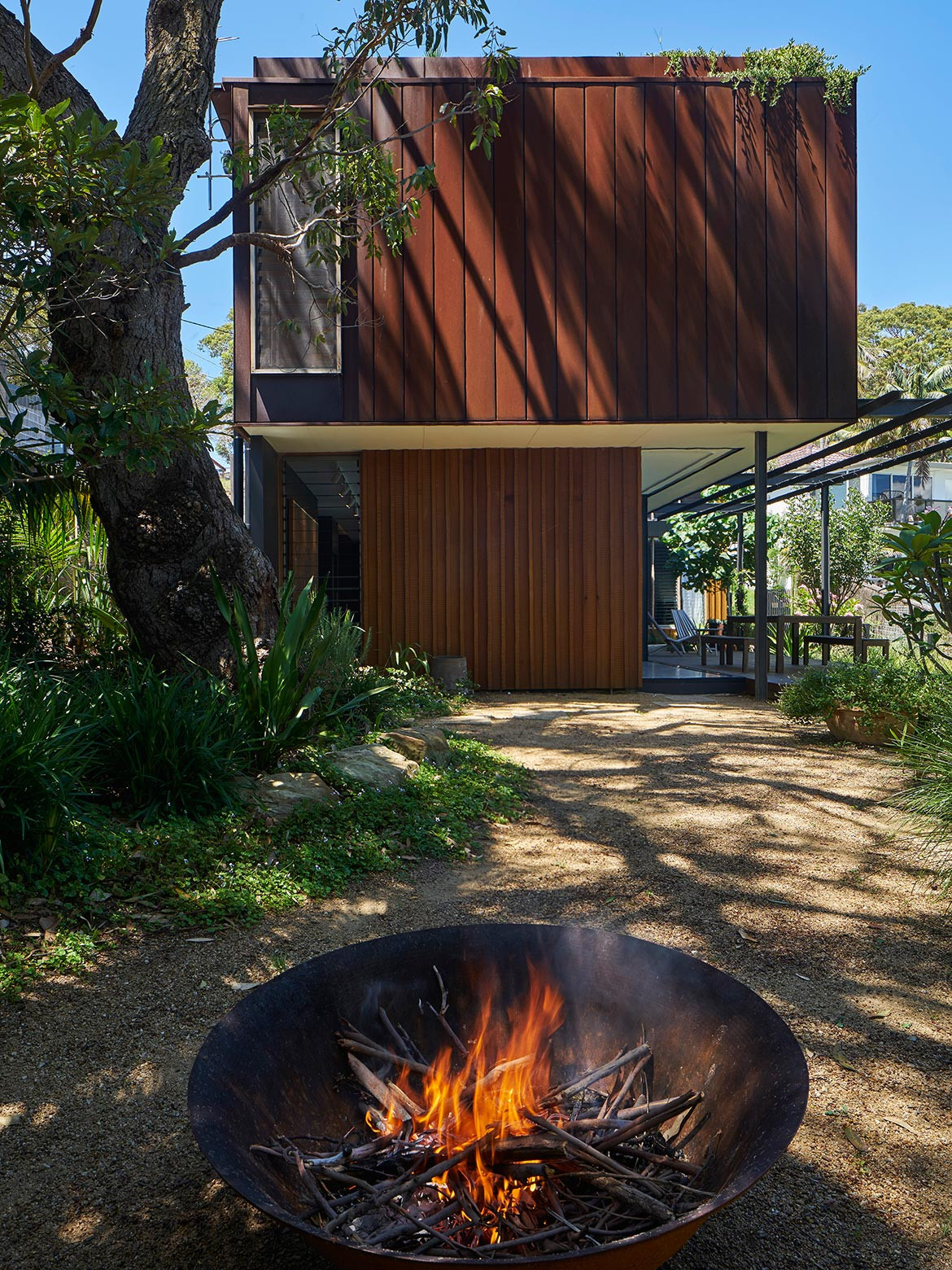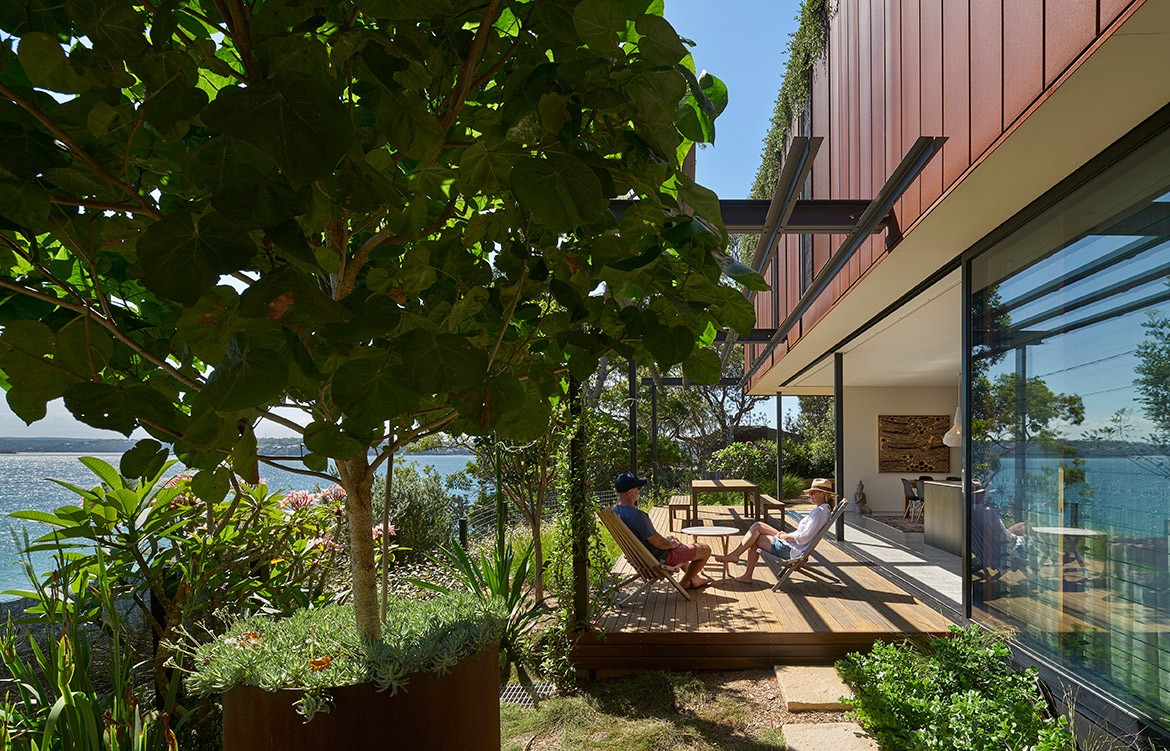 We think you might also like Lucky House by Kuzman Architecture
Tags: abey, Archier, Architecture, Archlad, Artedomus, AWS, beach house, Breezeway, Brodware, Bundeena Beach House, cdk, Chiminee, design, environmentally responsible, gaggenau, Giffin Design, Grove Architects, holiday house, Liebherr, Michael Nicholson, passive solar design, rebecca gross, residential, Royal National Park, siemens, Sky Grove, Surface Gallery, Trend Lighting
---