Forged out of an old loading dock in the heart of Sydney's CBD, Bridge St Garage has been twelve months in the making, and has involved a substantial intervention in the original space.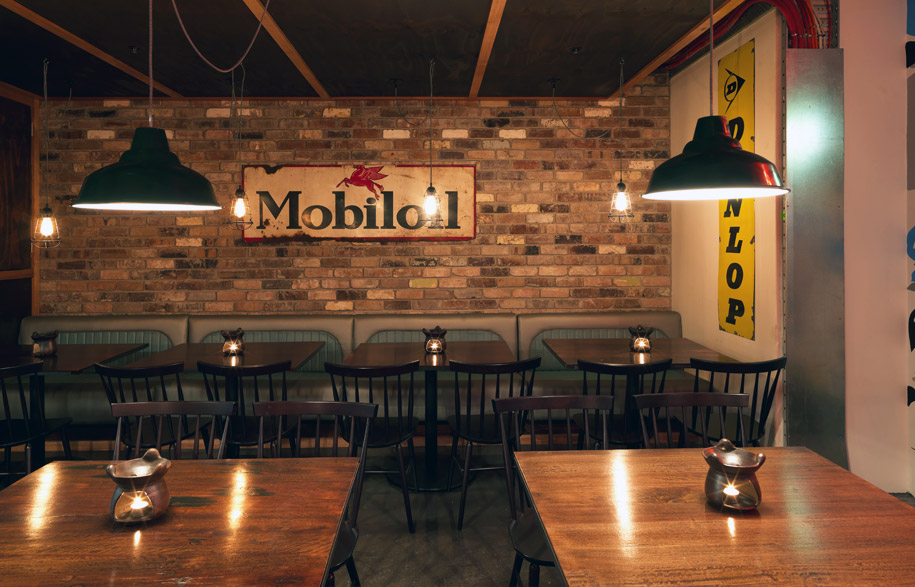 Co-owner and execuitive chef of the project is Argentinian-born Oscar Gorosito, who worked together with Patrick Nicholas of Architects Nicholas + Associates and Kerrie Hanton interiors to create an industrialised look that sustains the heritage of the site while extending beyond the typical 'converted warehouse' look.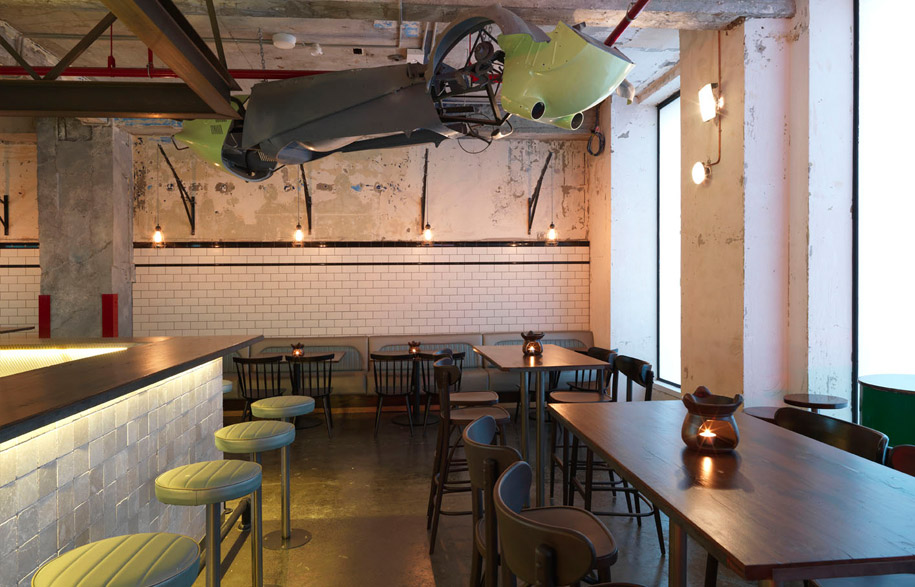 Gorosito wanted to "create a unique dining experience that the city hasn't seen before, whilst trying to utilise what was in place aesthetically." The space has two entrances – one opens onto the bar area fronting Bridge Street just opposite the Australian Stock Exchange, the other accesses the more bistro-style dining at the venue's rear via a garage roller door on Bridge Lane (formerly an actual loading dock).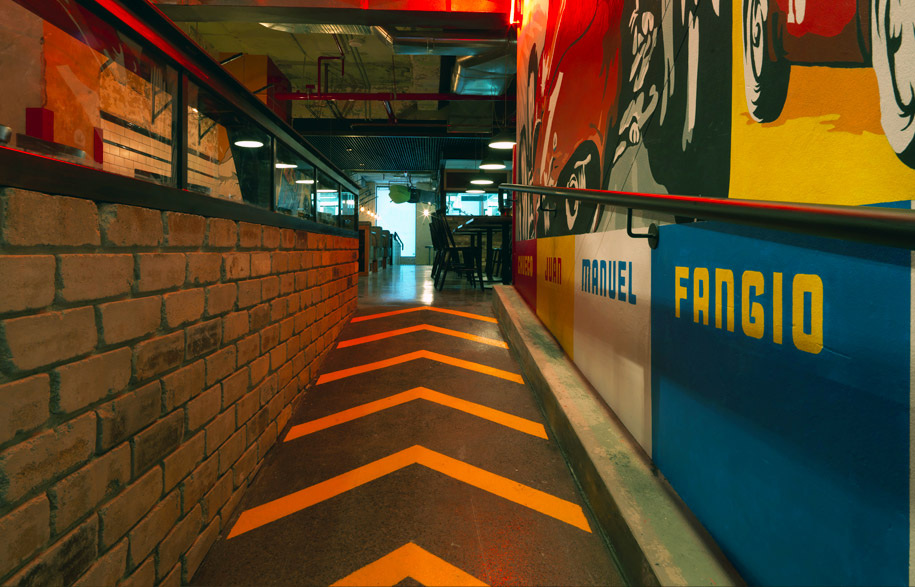 Inside the heritage sandstone façade is an interior which features raw brick, concrete, steel, copper pipes and white "subway" tiles, knocked together with bold, almost pop-art pieces and a bespoke car, suspended from the ceiling. The building's history is quite unique, as Gorosito explains, "The Tank Stream runs underneath the building, which was one of the original settled areas in Sydney. The building used to be called Scottish House and was one of the larger buildings in Sydney (today dwarfed by skyscrapers). There was an explosion that levelled the building in the early 1900s and was rebuilt in the 1930s."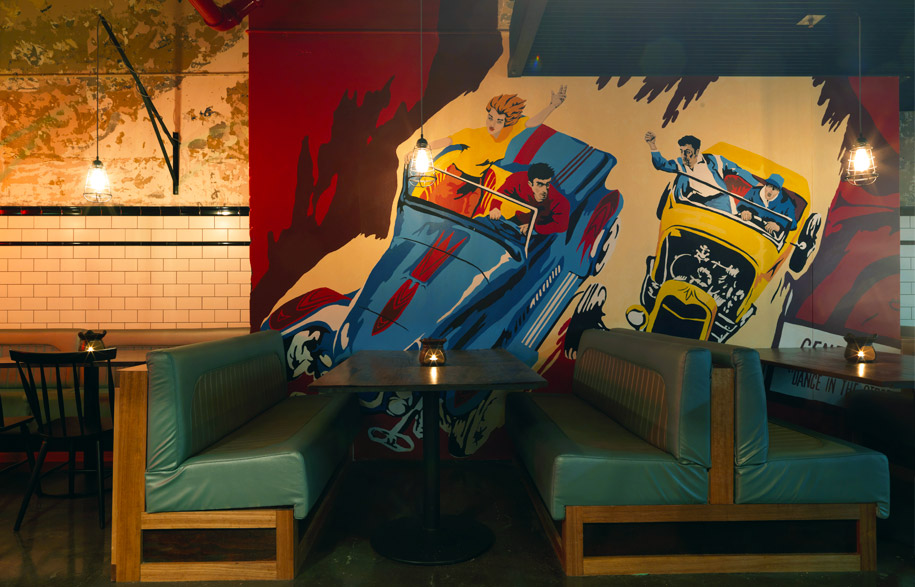 Reflecting Gorosito's heritage, the menu celebrates American and Latin American comfort food – think empanadas, Buffalo wings, and sticky pork ribs, not forgetting Argentinian twists on some classic burgers, as well as a boutique range of beers and bourbons.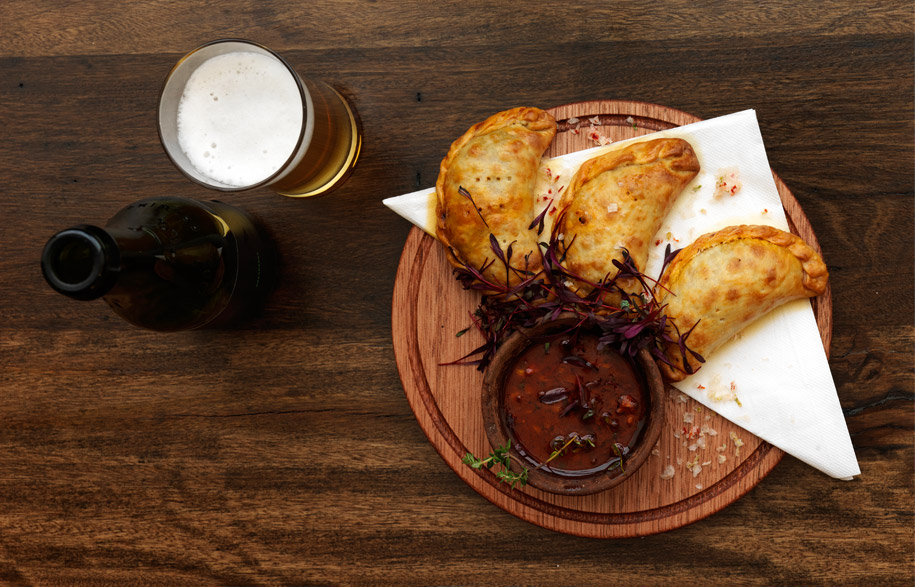 Bridge St Garage
bridgestgarage.com.au
Architects Nicholas + Associates
anplusa.com
Photography: Jason Loucas
jasonloucas.com
Tags: Bridge St Garage, Interior Architecture, Interior Design
---