Essential and pure, butter brings back memories of your grandmother's dining table. As margarine and canola substitutes wane in popularity, artisanal butter is fast gaining ground. Butter is also reaching new heights in the hands of pioneering Australian providores who are designing fresh, cultured butters with unique flavour profiles.
Pepe Saya is a producer not just of gourmet butter, but of marscapone, crème friache and cream as well. This relatively new player has experienced a surge of interest in the past six months from acclaimed restaurants including Sepia, Rockpool Bar and Grill, Black by Ezard and Bells at Killcare.
Owner of Pepe Saya, Pierre Issa, says for decades Australian butter has languished but now a renaissance of fresh, high quality products is taking place both within the hospitality industry and on shop shelves.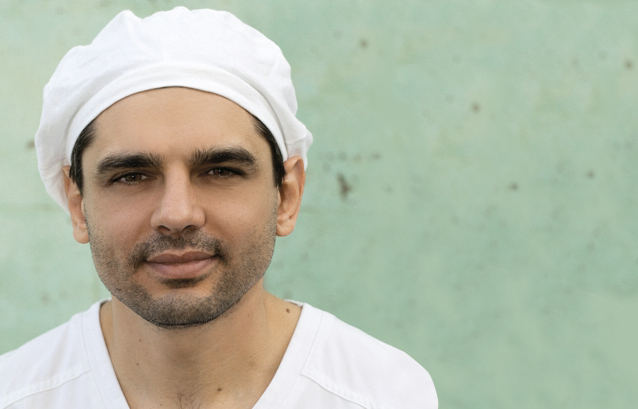 "Pepe Saya unsalted and salted butter is just as accessible to hatted chefs as it is to home cooks because what we stock it in stores around Australia. It is exactly what we supply to Neil Perry or Stefano Manfredi," Pierre says.
"Everything we make is handmade and we treat the raw goods with respect. The product is kept as raw as possible and the butter is not homogenised or frozen so it has a unique texture," Pierre said.
The cream is soured with a lactic culture for two weeks before being churned to become cultured butter, and Murray River pink salt flakes are added for the salted range. The butter is then hand-moulded into rounds and restaurant rectangle blocks, then wrapped in parchment and foil.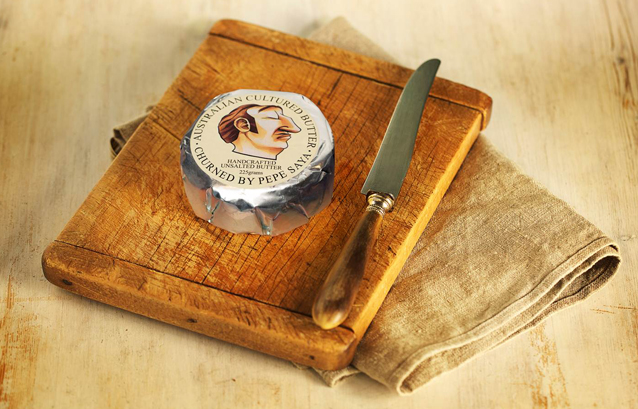 Brands like Myrtleford of Yarra Valley and Pepe de Saya of Tempe NSW are now making better butter! What Habitus loves most about Pepe de Saya butter is that the single-origin cream is direct from farms in New South Wales and Victoria that have only grass-fed herds. Pierre says he is also starting to source some deliciously rich 100% Jersey cream that will further improve the butter and says as will all food – its a good idea to source local where you can!
Learn more about butter or take a butter course.
In NSW Pepe Saya is stocked at Shop for the Soul, Quarter 21, Westfield Sydney and Maloneys, NSW.
Tags: Interior Architecture, Interior Design
---