The W-Class tram, or Jean Claude Van Tram as its known around Camp Kulning, was in operations around Victoria between the 1920s and 1980s – but how does such a vehicle find its home as a secluded getaway bedroom?
Angela Henley, owner of Camp Kulning, isn't sure of how the tram ended up on the Lauriston property, but was in a sorry state when she purchased the property in 2014. After a four-month redesign and restoration process, the tram is the show-stealing icon of the out-of-the-way getaway, now housing two bedrooms, and an adjoining living room and book nook, furnished with a wood fire, comfy chairs and bean bags.
While the tram is eye-catcher of the residence, an accompanying cottage is a slightly more modern place for guests to relax and take in the bush surroundings of the Macedon Ranges. A cosy space with a potbelly fire, split system air conditioning and heating system, a collection of vintage designer furnishings, record player, books and board games, the cottage is an ideal space for a secluded getaway for anyone looking to indulge in a simpler life, if only for a weekend.
Rounding out the trio of yesteryear accommodation is a 1952 Globetrotter caravan, based is just a few short steps from the cottage. Sleeping 2 people in a double bed, the caravan recalls Henley's original desire for the space, which she envisioned as an old world caravan park or summer-camp.
This park attitude is what drives the overall design of Camp Kulning. While there are three separate sleeping areas, the space is envisioned as one place for friends or couples to share in communal living, a fact driven home by the communal kitchen based in the cottage.
The three sleeping areas are set on an acre that backs onto the Lauriston forest, offering spectacular views for guests while they relax or dine in the BBQ area or fix cocktails in the retro tiki bar hiding inside one of the sheds.
Camp Kulning
AirBNB.com.au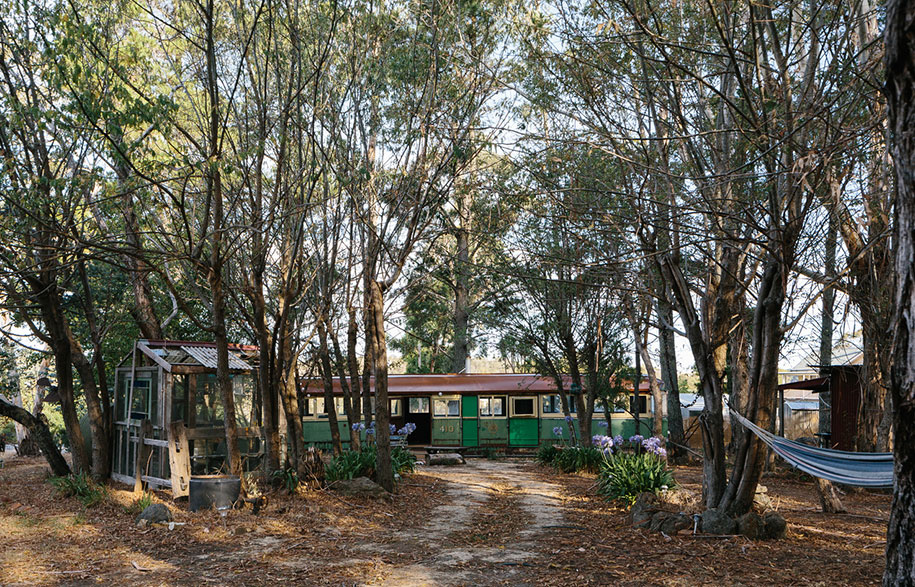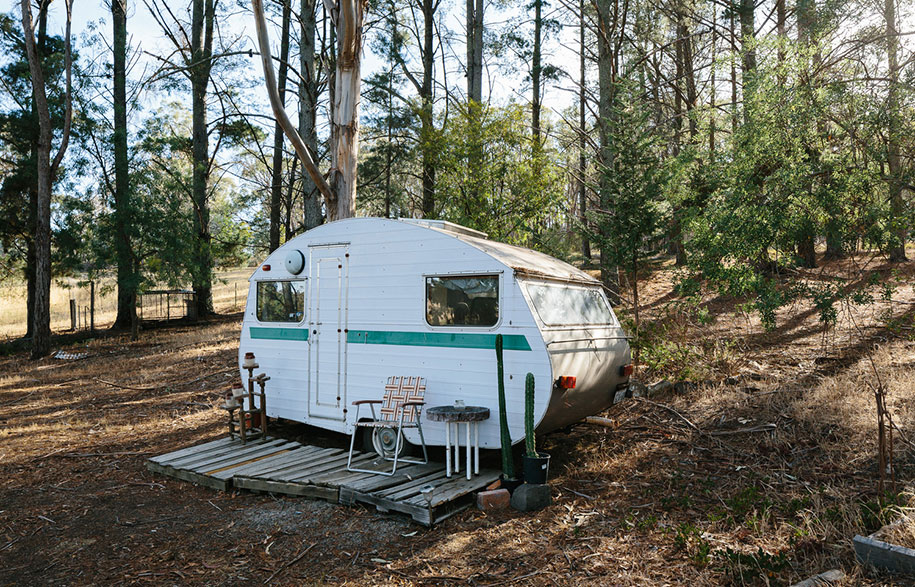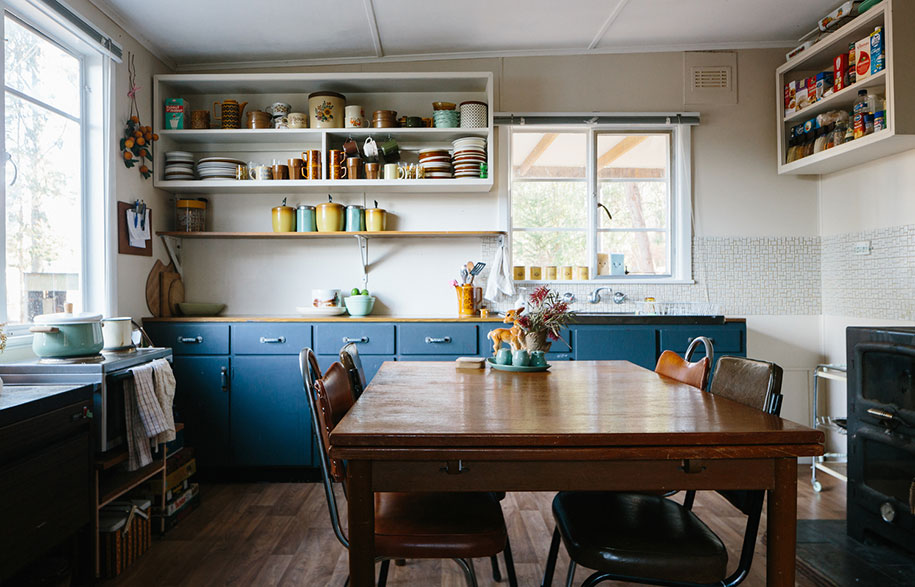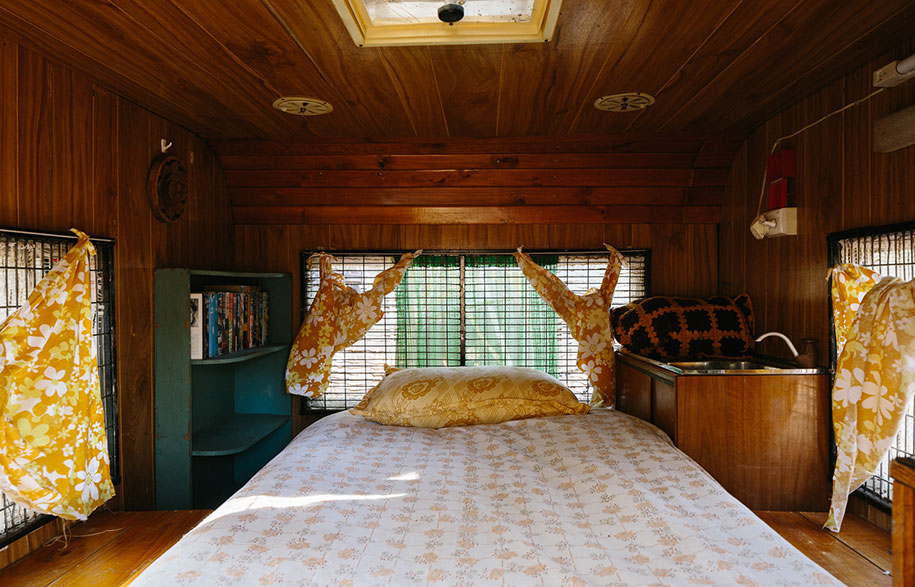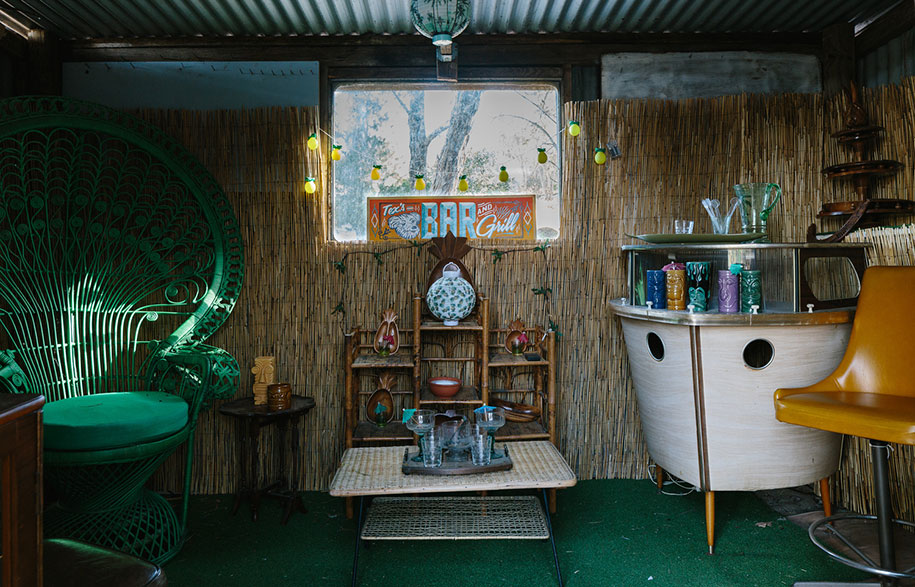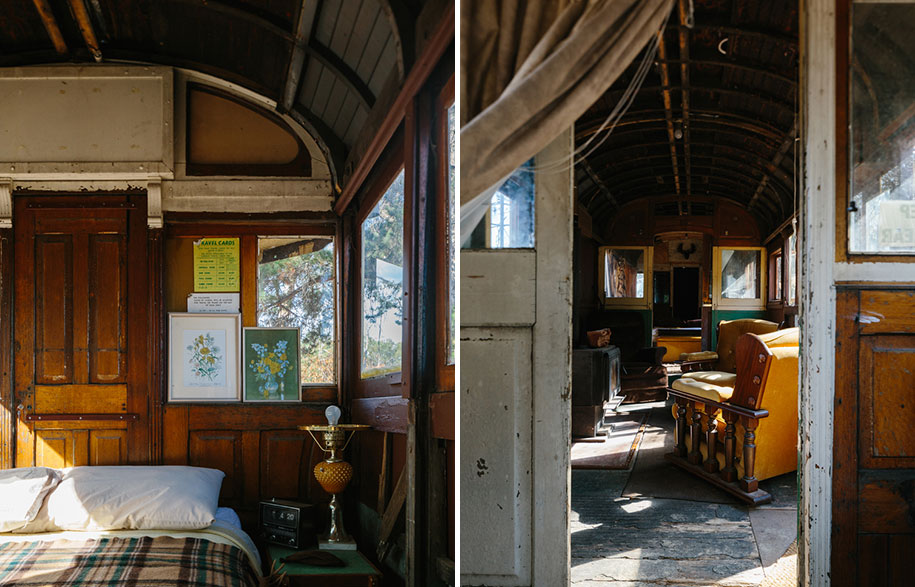 ---