Like an ancient stone monument, the Canterbury Road Residence emerges from the street with three stone looking structures, clad in rough lavastone and stacked, trilithon-style, to form a contemplation passageway. B.E. Architecture's design has the separation of these forms is apparent, as though they are three large boulders leaning against another.
While the variation in colours between stones across the façade of the building has a striking presence, the lavastone is derived from a similar volcanic process as the bluestone used in Melbourne streets, making the building equally stand out, and comfortably within the context.
Situated on a busy street, the façade presents an outward face, yet the interior spaces are surprisingly private and inward looking. Mirrored glass provides privacy for the occupants from an overlooking neighbouring house, without need for shutters. The stonework is evident in the interior sightlines throughout the house and intimate courtyards are scattered through the residence, which includes a fishpond at the entry, and planted terrace adjacent to the master ensuite.
The smaller urban block, incorporates a dense, uncompromised program to accommodate a growing family including food storeroom to hang traditional salami, an elevator to accommodate a disabled relative and a terrace with pool and BBQ.
B.E. Architecture
bearchitecture.com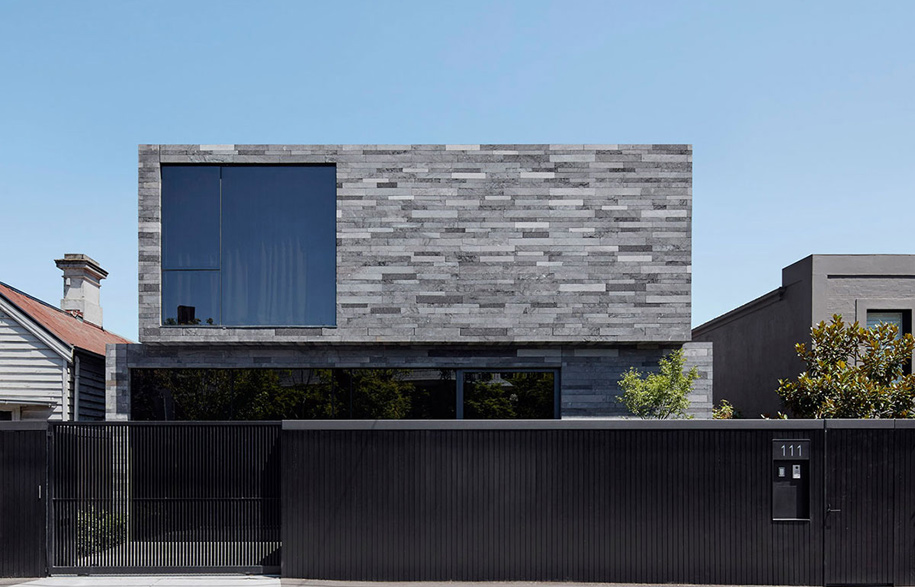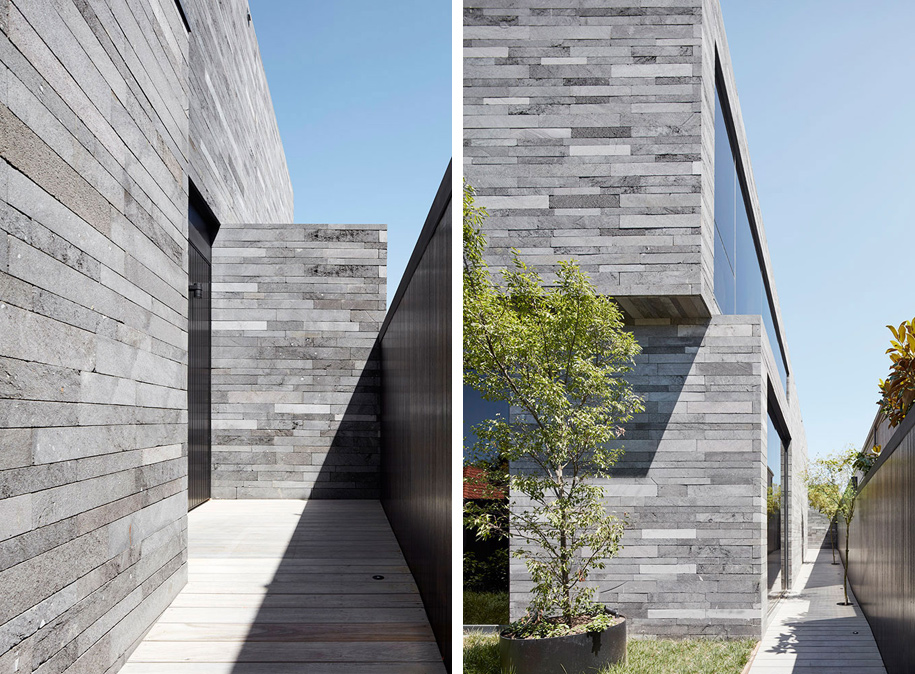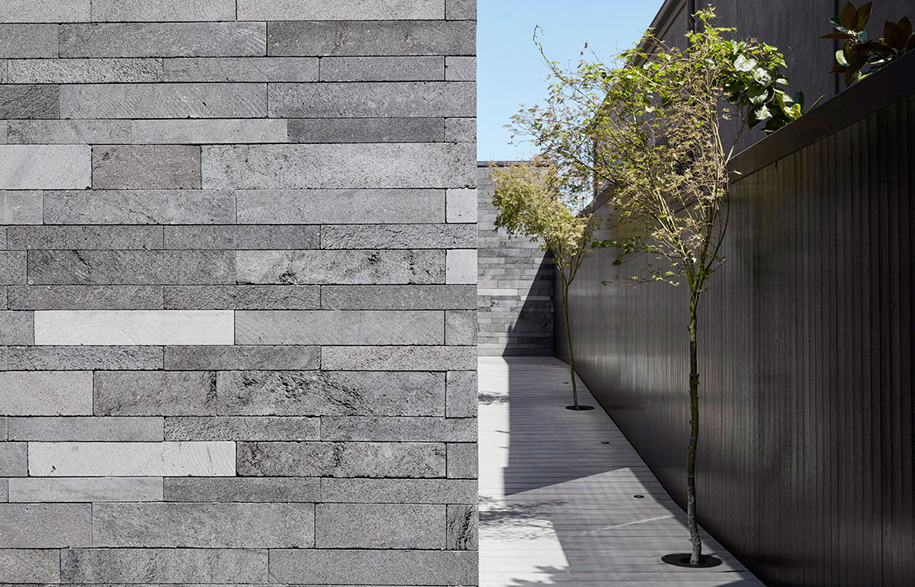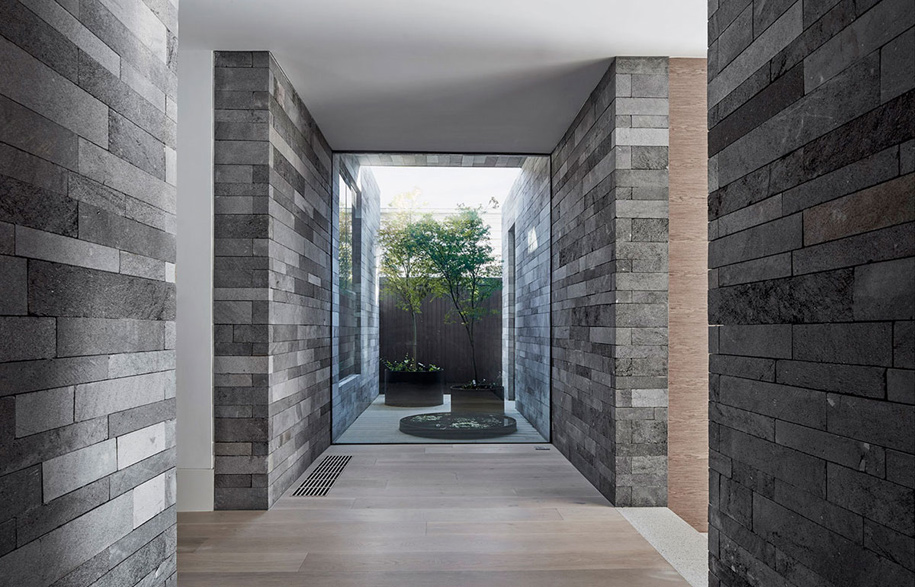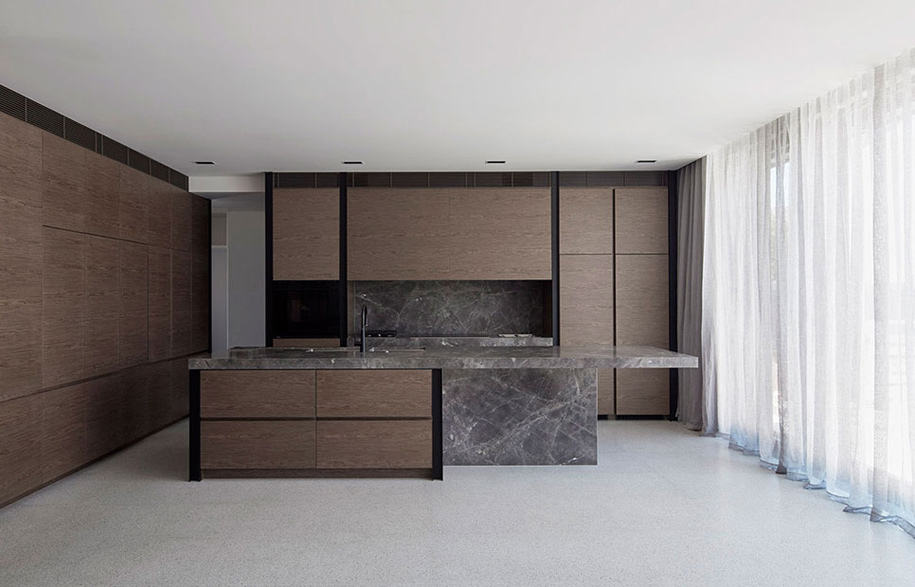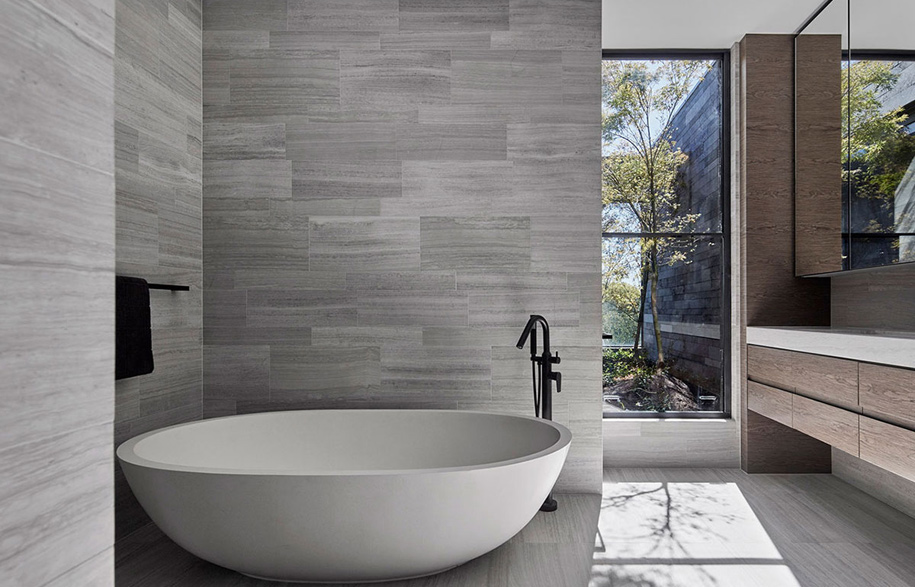 Tags: Home Architecture, House Architecture, Residential Architecture
---