Whilst custom furniture, expert joinery and cutting edge detailing are invaluable tools in the world of high-end hospitality fit outs, there are many more modest establishments that despite humble budgets are able to create inviting, functional interiors.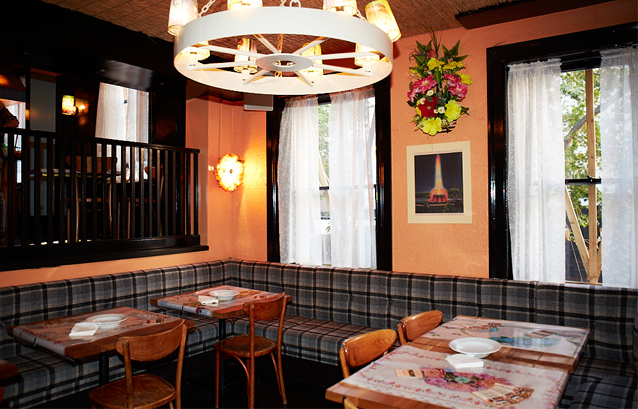 Such is the case with Queenies, latest venture from Drink n Dine, the gold-fingered duo behind The Norfolk, The Forresters, The Carrington, The Apartment and The Abercrombie. With the help of their designer, Michael Delany, they have created a cheery, colorful environment rich with eclectic Jamaica and Caribbean themed bric-a-brac.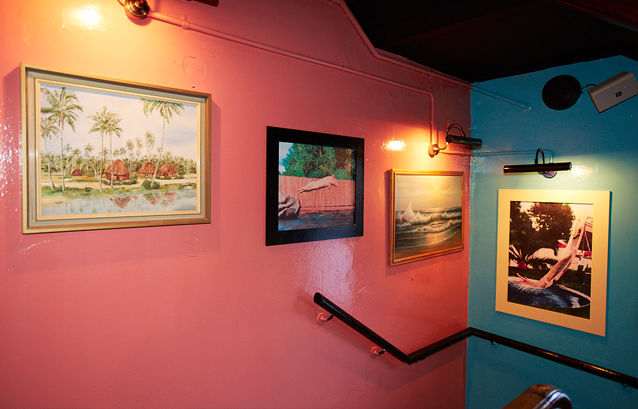 "There wasn't an exact brief to be honest", they admit, "we obviously decided on the style of venue we wanted to create and worked to that idea". Similarly, the intended clientele was, "Big groups. Couples. Hipsters. Cougars. Bloggers. Bogans. Foodies. Models. People to eat AND drink. People that want to eat Jamaican food and drink Red Stripe."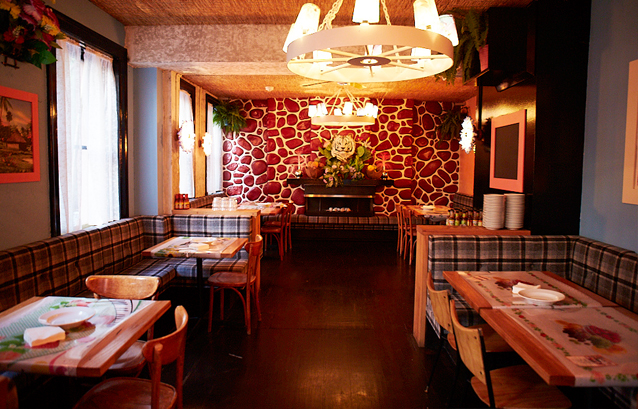 Other than a "Frank Sinatra on Holiday in Nevada" style fireplace, the site lacked any noteworthy qualities ("you could say it sucked", they comment"). Thus it was really up to the three of them, with some assistance from builders, to transform it into a worthy destination. As for sourcing furniture and decorations, they say "A lot of it is recycled so it kinda fits into our larger design philosophy of reusing and not having to over spend stupid amounts of money of custom or new pieces. We give ourselves tight budgets and just make it work with what we have."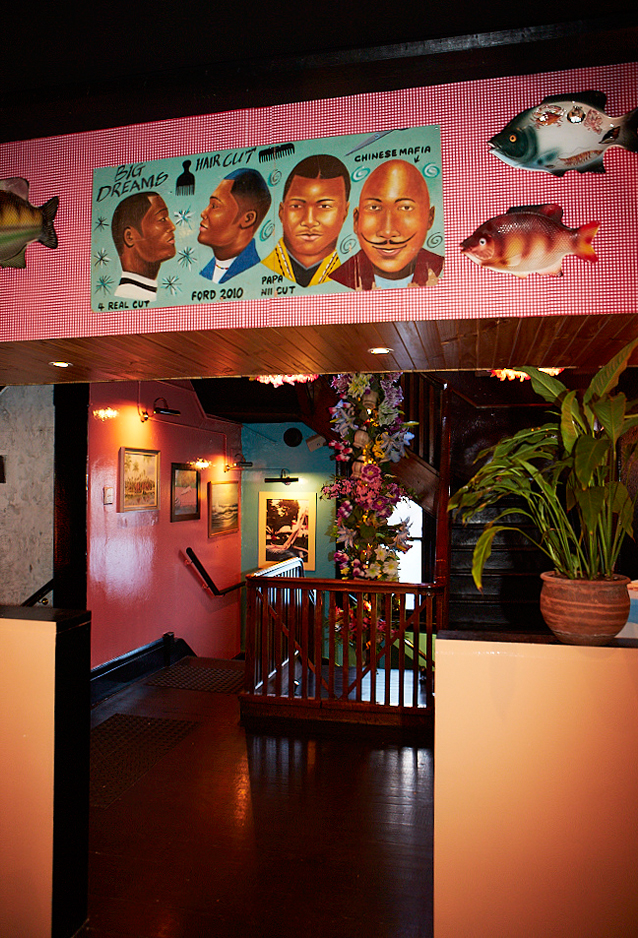 This has resulted in a sometimes startling, pre-worn aesthetic with a sense of humour, featuring plastic flowers, 3D placemats for lightshades and an eye-poppingly repaint of the fireplace. This may seem slapdash and unrefined, but it actually suits the mood of the establishment down to a t – with the menu of hearty, tasty Caribbean classics such as barbecue jerk corn, fried plantains and calypso coffee ribs and colourful, rum-oriented drinks, anything too polished would be out of place. If good interior design is the pairing of the purpose of a space with it's look and feel, Queenies passes with flying colours.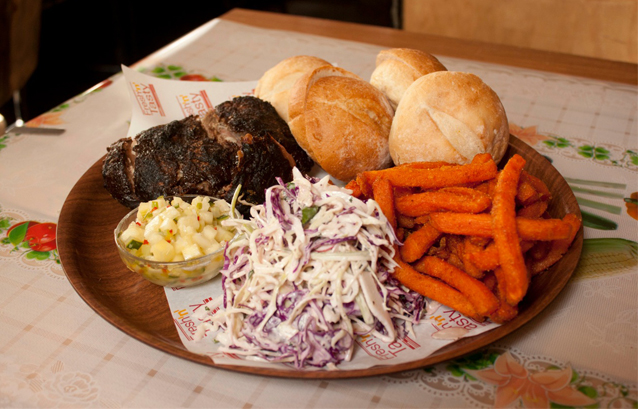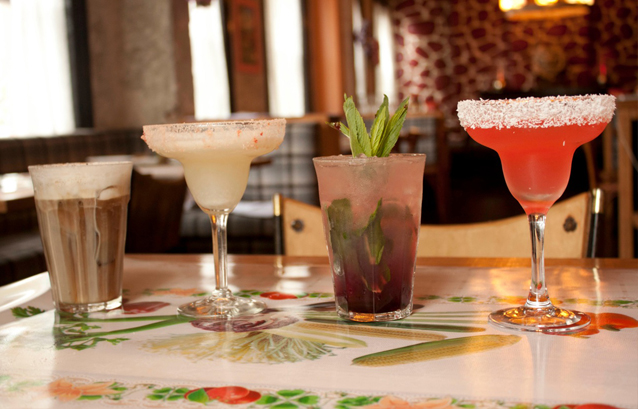 ---