Put simply, the foundations of Brutalist architecture are based on simple, no-fuss, purpose-driven projects. Brutalism was very much a code of practice as much as an aesthetic – despite this, a very distinct aesthetic was indeed set.
Today, the modern resurgence of the popular and enduring architectural movement can be epitomised in Carter Apartments, a new boutique apartment building designed by Carr. On paper, the use of concrete, grey tones, and hard lines could equally be descriptors of iconic Brutalist buildings across the world such as Unite d'habitation in Marseille by Le Corbusier, Alexandra Road Estate by Neave Brown in London, or more locally the UTS Tower by Michael Dysart in Sydney.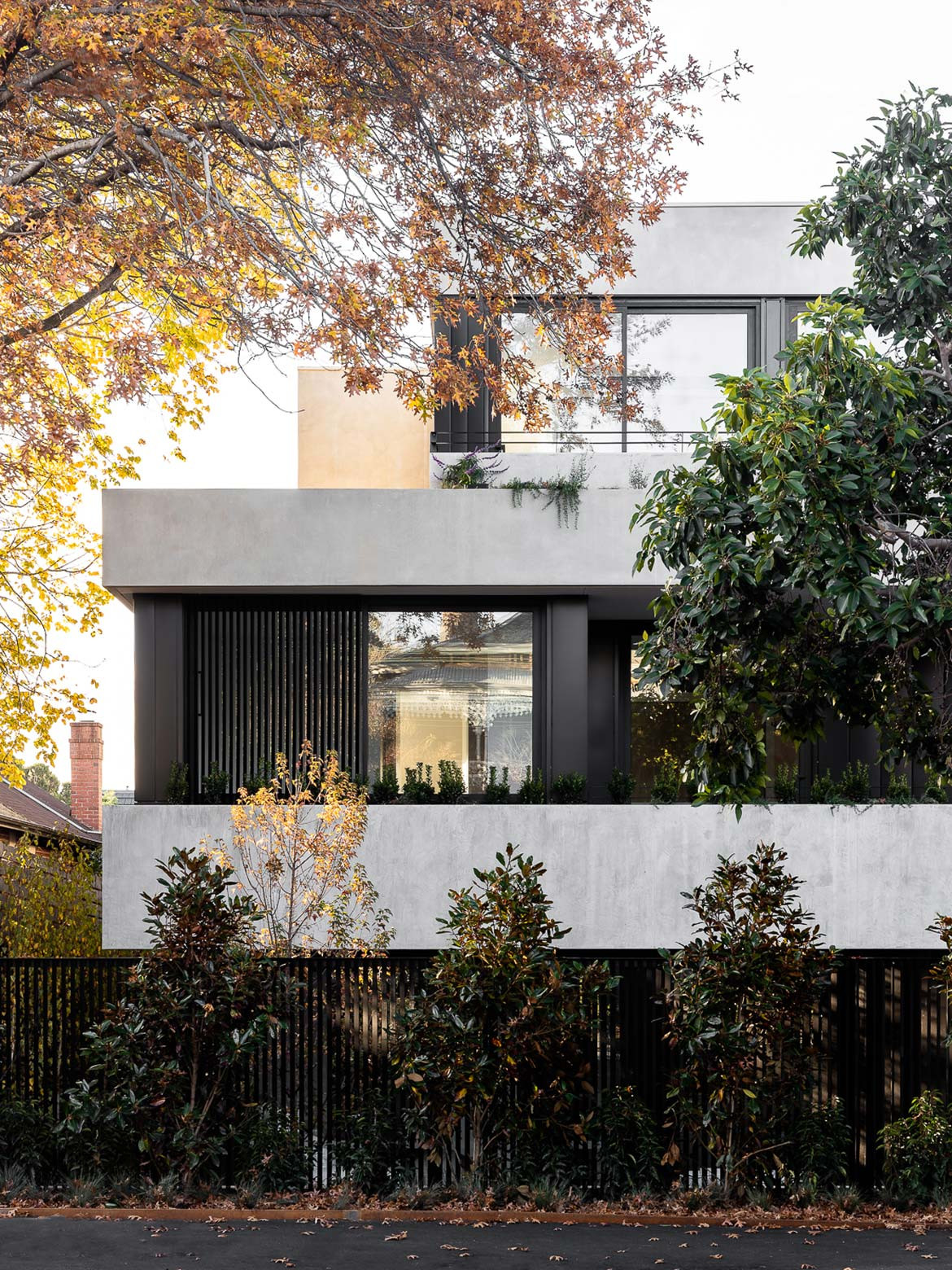 In person, however, Carter Apartments tell a very different and decidedly more contemporary story with metal and glass on the façade and landscaping heavily incorporated through the sidewalk, courtyards and gardens.
The architectural style intentionally responds to its locale, the leafy suburb of Toorak in Melbourne, and compliments the streetscape and other houses within the suburb. In fact at first glance the boutique multi-residential building housing eight luxury apartments could easily pass as a single – albeit monumental – residence.
Concrete levels and bronze battening on the façade set the tone for the boutique apartments as an exemplar of luxurious and bold design. However, form finds function in every instance. For example, there is sense of openness between resident and community suggested through the large, floor-to-ceiling windows. Moreover the rigid structure is softened by the greenery, yet this landscaping doubles to subtlety secure privacy for the residents without complete isolation.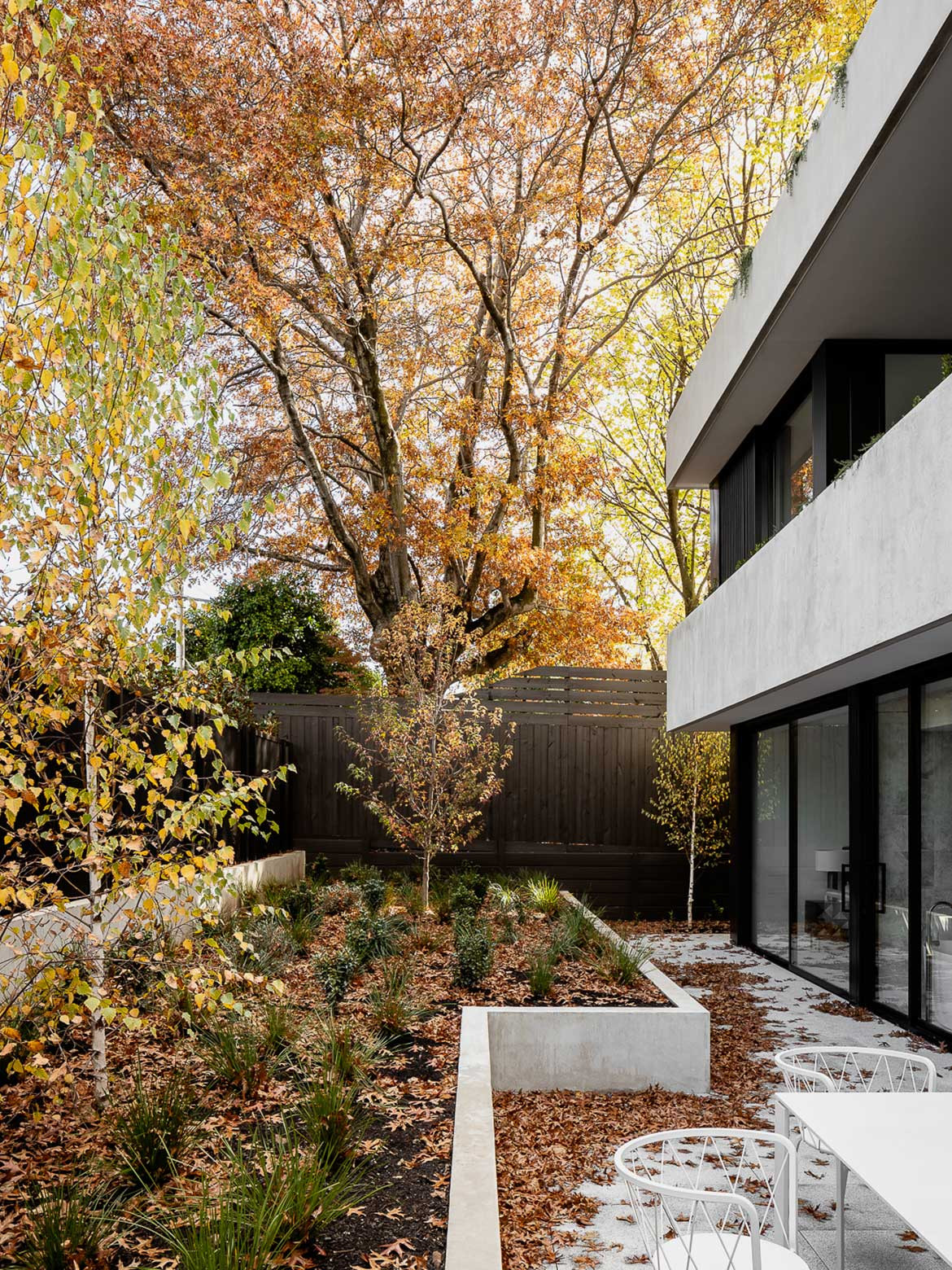 To the benefit of Carter Apartments, Carr worked on both the architecture and interior design. This has resulted in a cohesive design in vision and execution for the exterior and interiors alike. As residents and their guests move through the spaces the various design cues compliment rather than compete with one another.
The primary elements of the interior palette are marble and blonde timber. This feels connected to the concrete and dark timber exterior however the evolution to lighter and more delicate materials as one transitions inside feels appropriate both in use and in aesthetic. The overall result is a neutral palette that offers a sense of calm. Furthermore the proximity to nature through the afore mentioned floor-to-ceiling windows or verdant greenery and landscaping by Acre ensures multiple avenues through which one can view or sit amidst the natural environment.
Generous in size, design and biophilic principles, Carter Apartments is an example of contemporary, luxury living and sophisticated design made possible in an inner suburb of one Australia's capitol cities.
Carr
carr.net.au

Photography by Timothy Kaye
We think you might also like Emerging Housing Typologies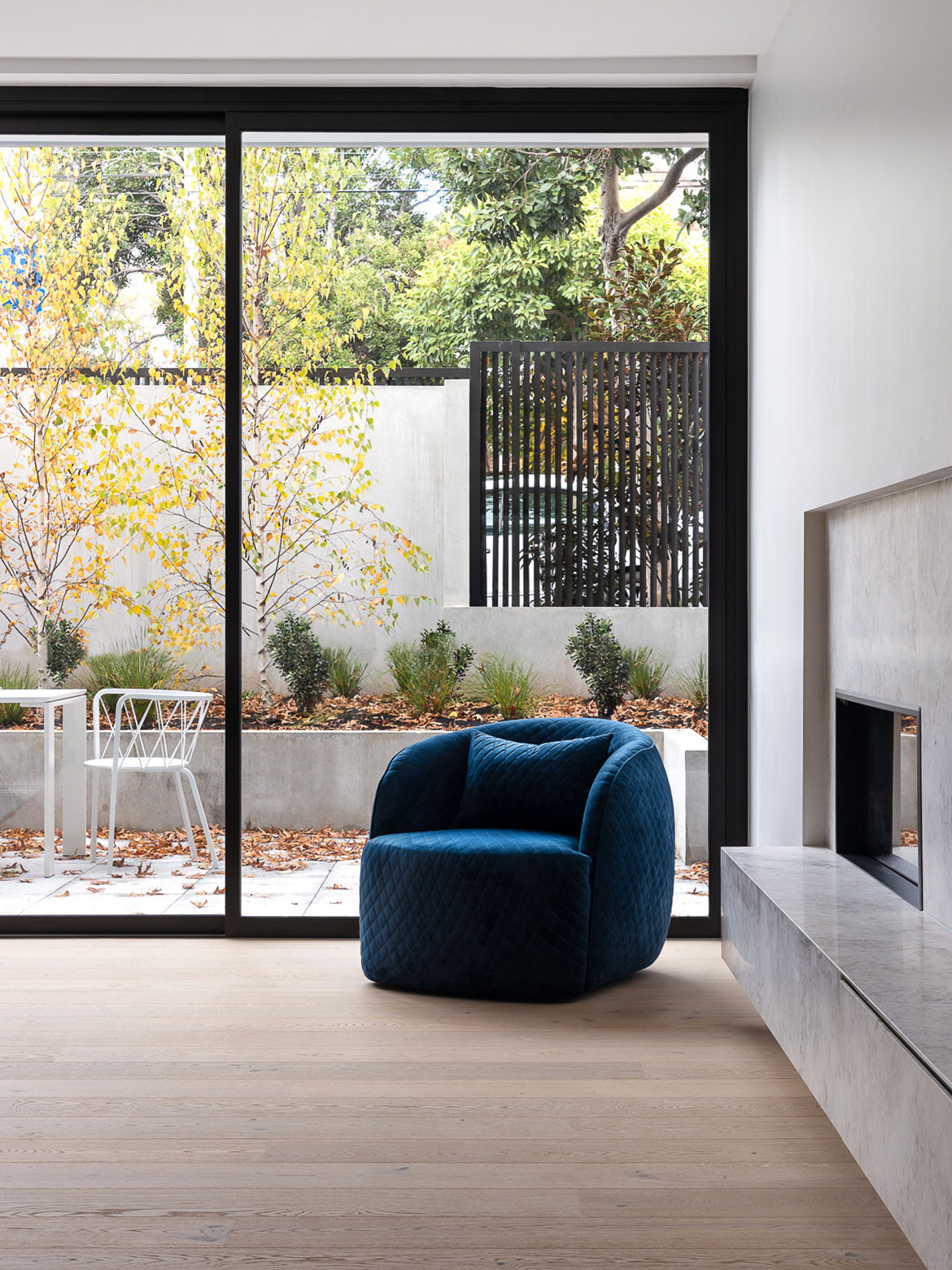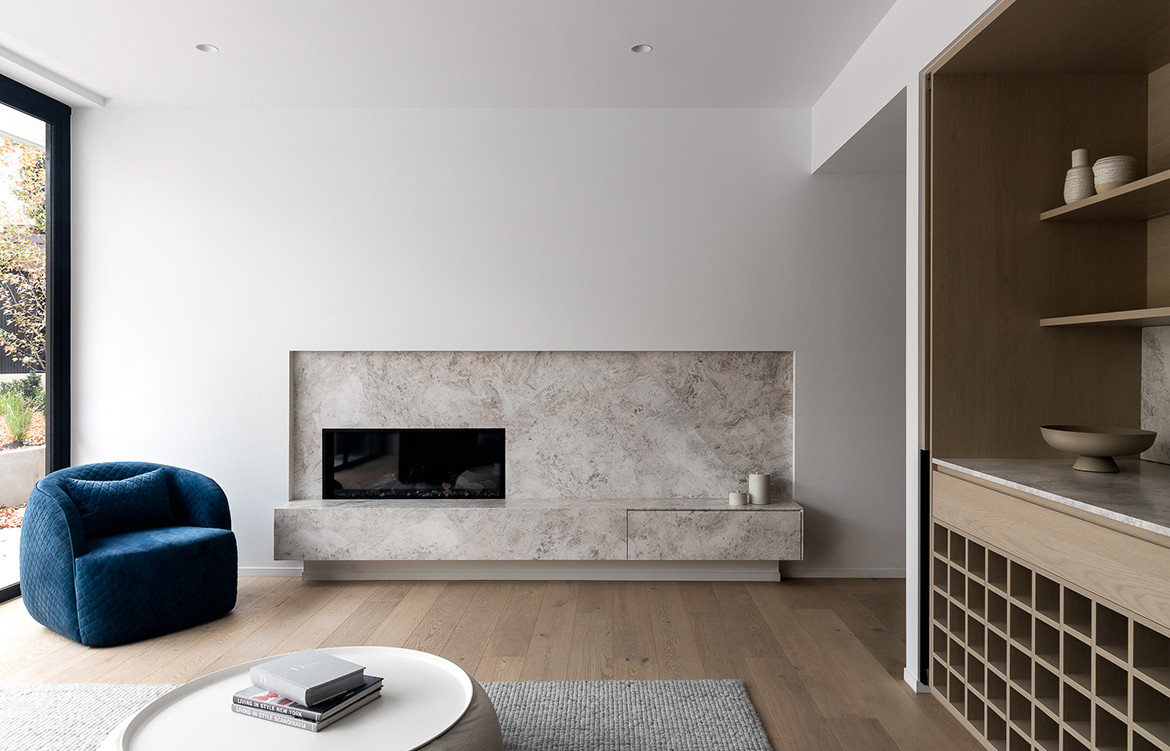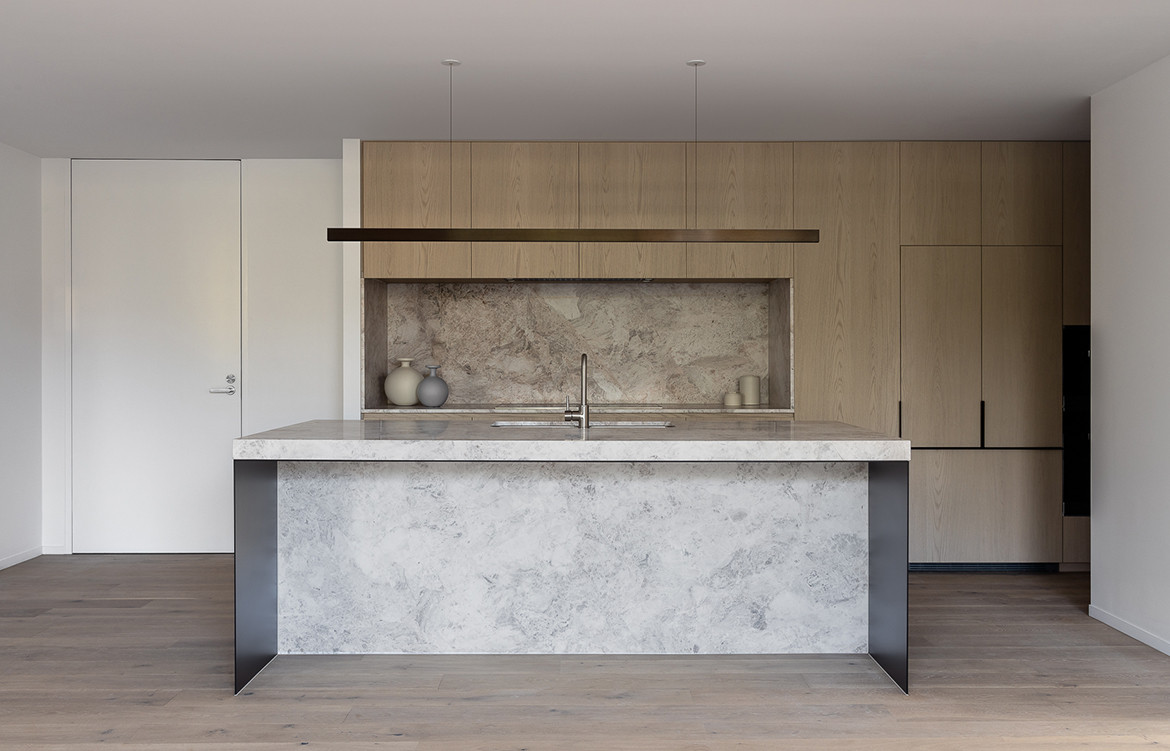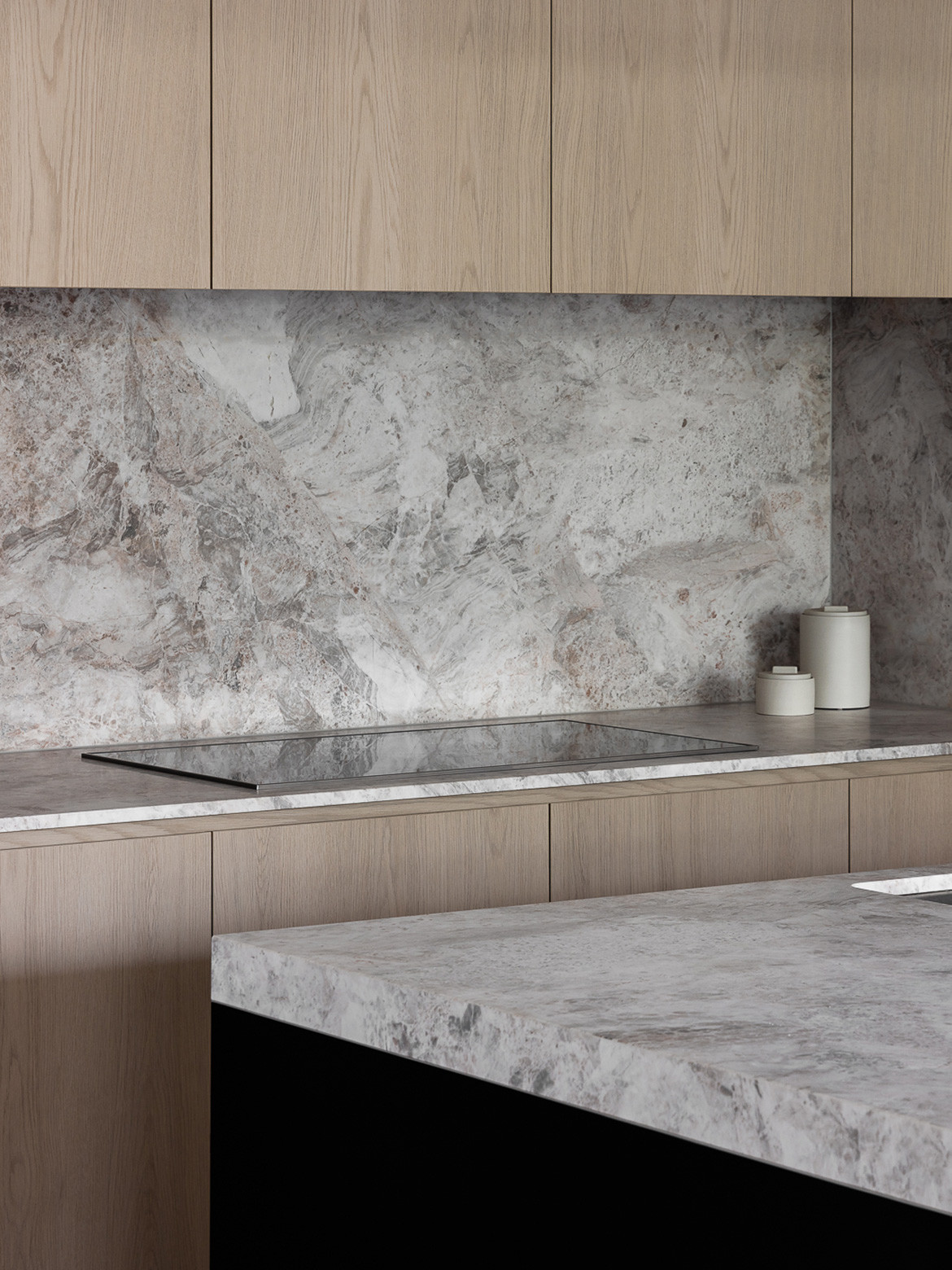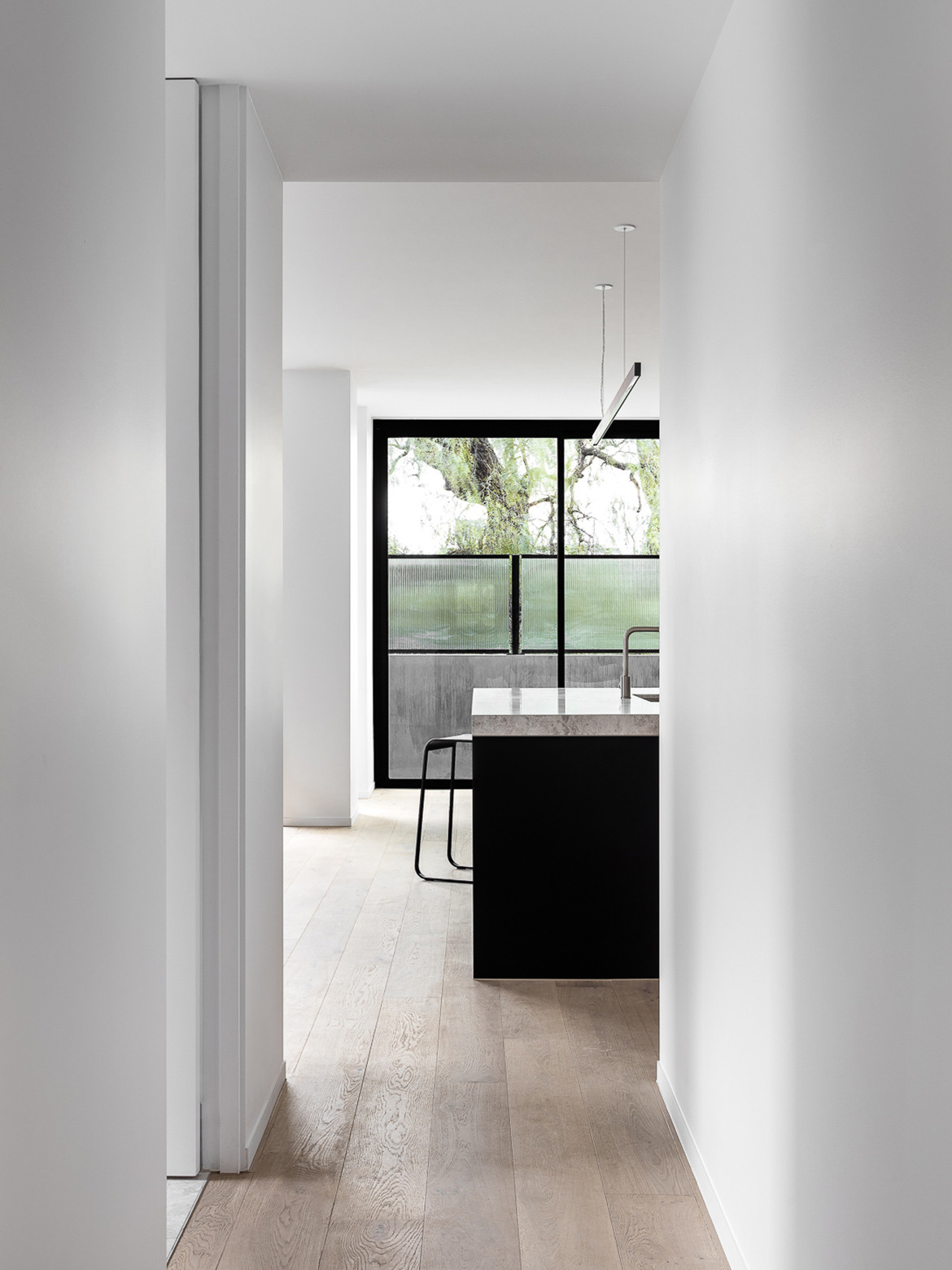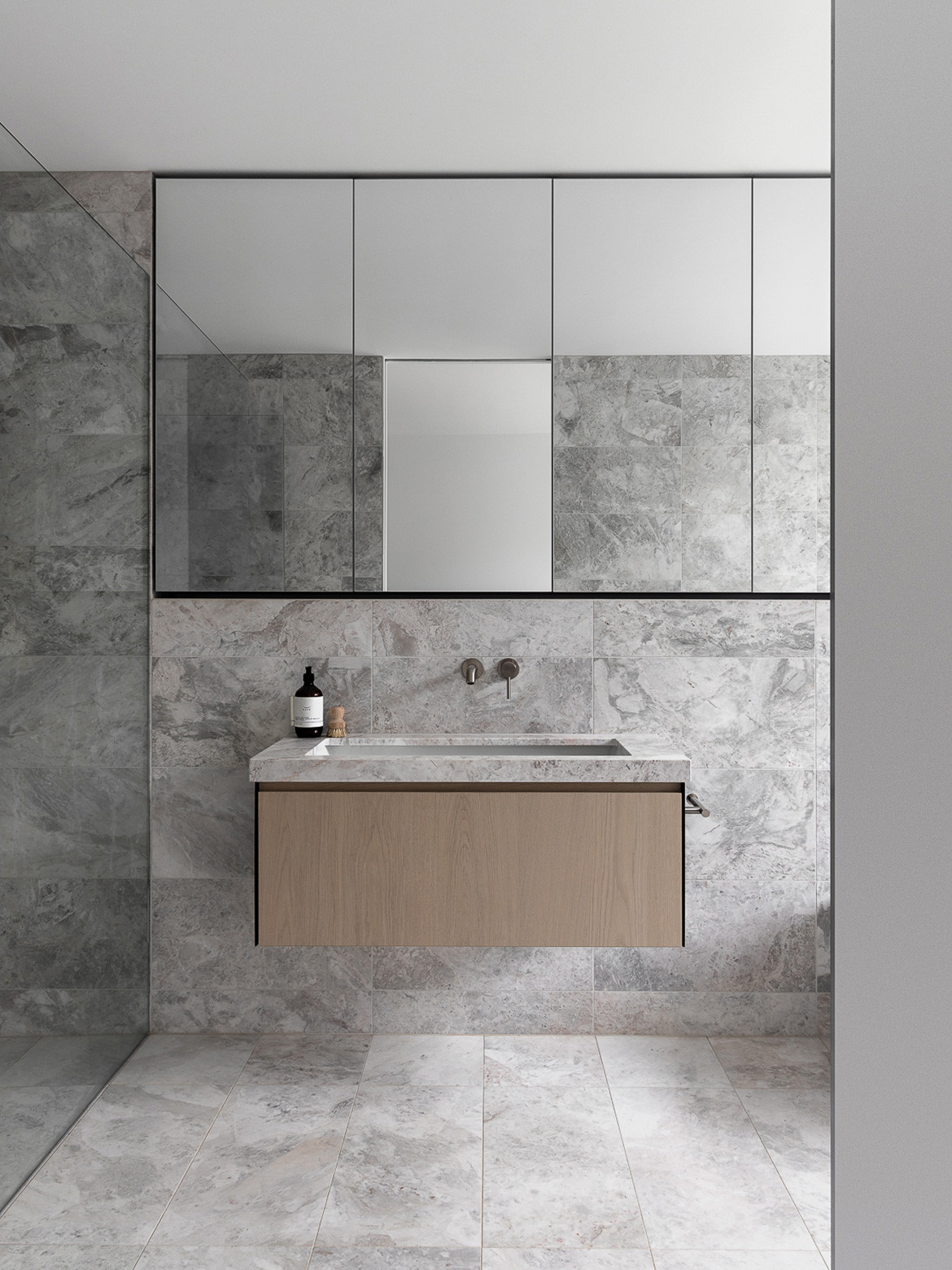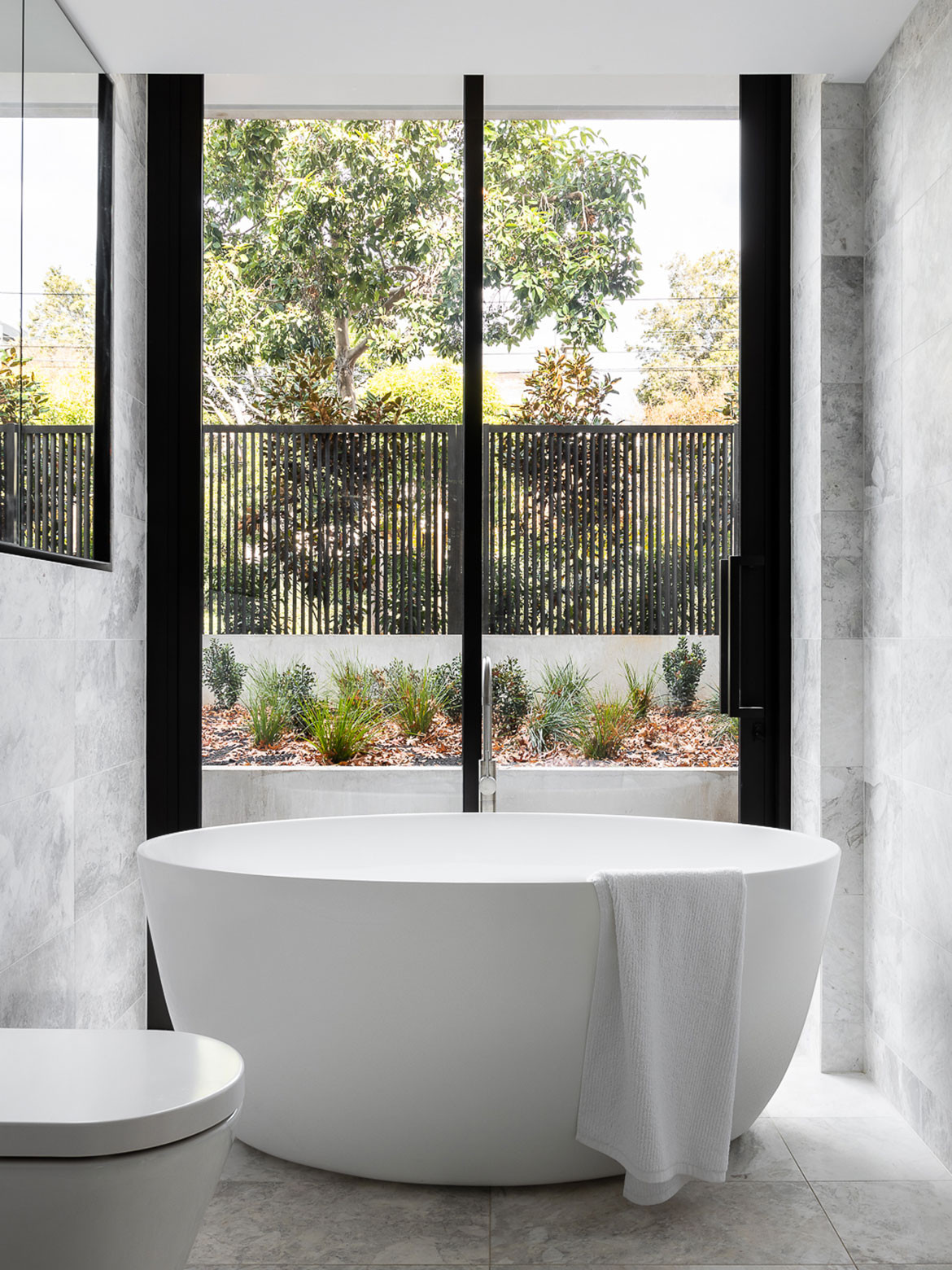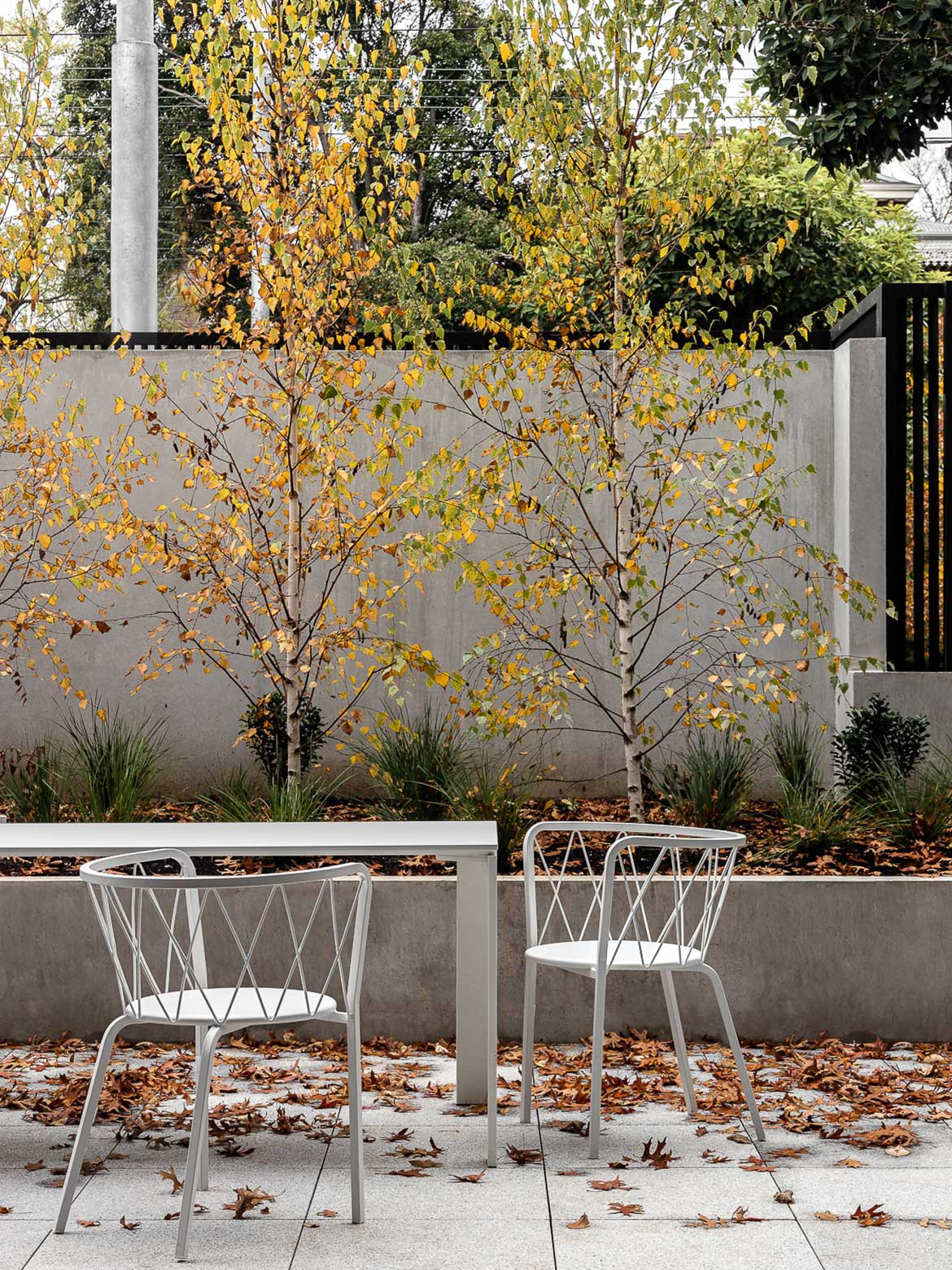 Tags: Acre, Biophilia, carr, Carter Apartments, Luxury Apartments, Medium Density, Melbourne, Residential design, Timothy Kaye, Toorak
---