Casa Ciuccio is a new dining establishment in Fitzroy from the team behind the hugely popular tapas eatery, Bar Lourinha.  The eclectic and layered design was a collaborative venture between the owners and Melbourne architect Brett Tuer.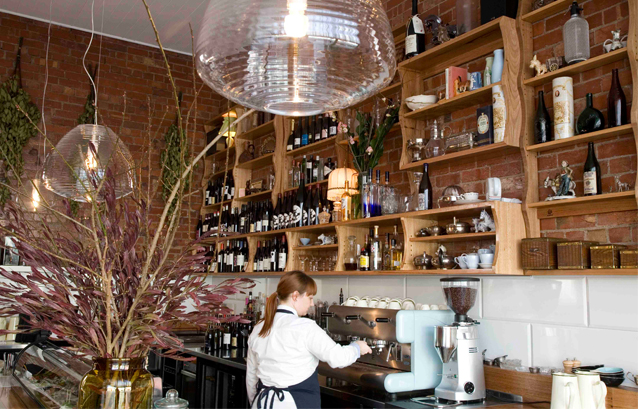 "The site was previously a small publishing office," explains Tuer.  "The bones of the building were good and there was some beautiful period detailing, but a lot of the ground floor rooms were dark and broken into smaller spaces."
The team decided to work as closely with the existing shell as possible, seeking to rationalise the spatial layout but to also maximise its best features.  "The idea was to create a space which felt like it had been around for some time, rather than a shiny modern insertion," adds Tuer.  "At the same time the finished result had to represent the quirky fun personality of Casa Ciuccio."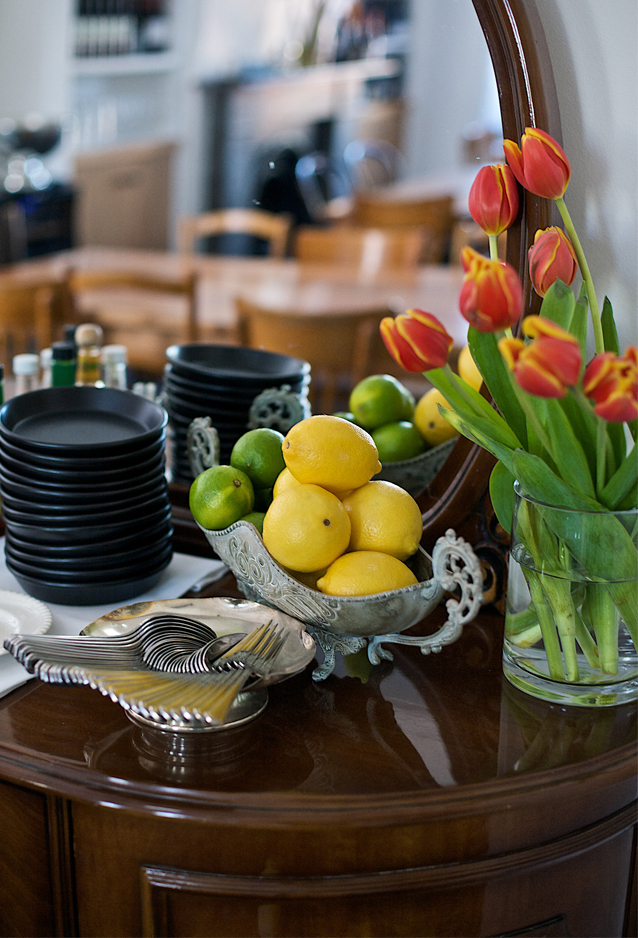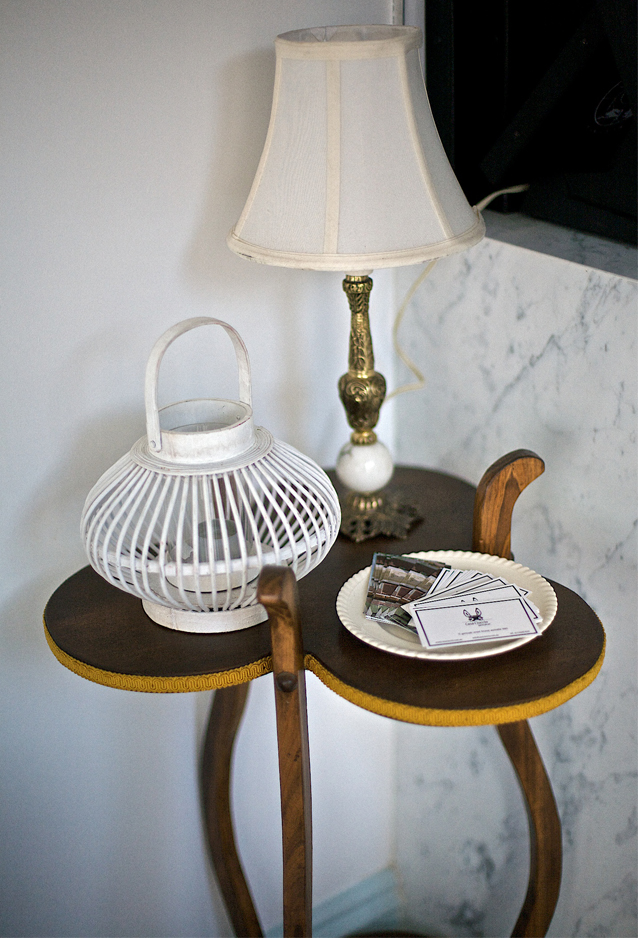 The new layout is a fusion of three primary spaces.  The front area is anchored by a central marble and timber bar, complete with the 'para picar' display set at a height comfortable for both working and dining.  "The height and location of the bar have been conceived to blur the line between the functional areas of the bar and the public areas," says Tuer.  "However, we also included a long, curved banquette, which offers a traditional dining setting."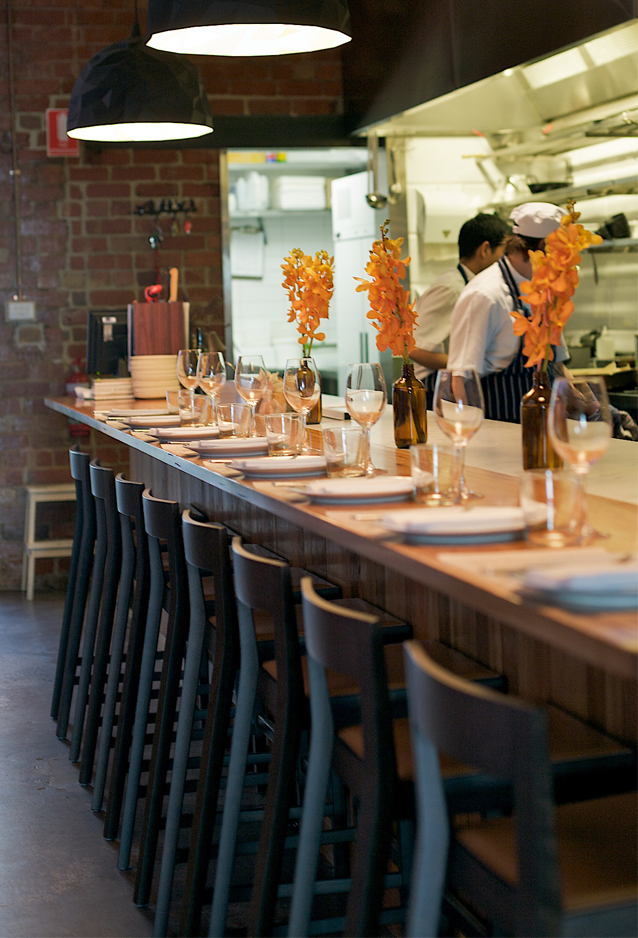 The main kitchen dining area was created from two smaller rooms, similarly centred  around a marble and timber bar –  the two materials being used to subtly delineate between kitchen and dining.  "We wanted to create the feeling that you are sitting in a friend's kitchen, talking and drinking whilst watching your dinner come together," explains Tuer.  "We also softened the kitchen with a mixture of antique timber shelves alongside durable stainless ones."   Most of the brickwork was left bare, in keeping with the history of the site and to underscore the rustic, casual character of the space.  A small section was painted to provide a background for the Carmen Miranda-styled "Donkey" painting, by artist Riley Payne.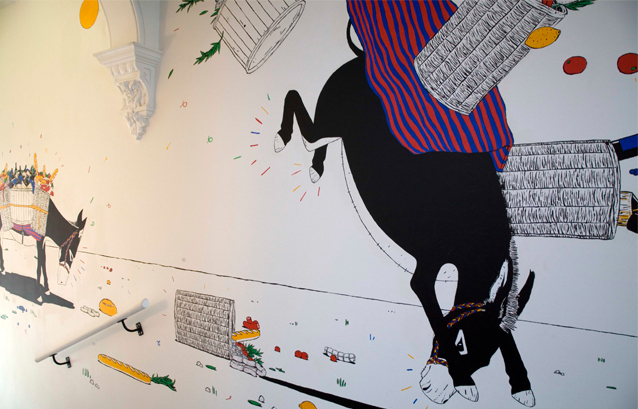 There is also an upper level bar and dining room, which can be used as a self contained private dining facility, and which highlights some of the ornate, heritage features of the space.  The rear bar (Bar Chooch) was once the dark staff kitchen, but has been reinvented with the addition of arched glazed doors to a new deck with views back into the rear lane-way.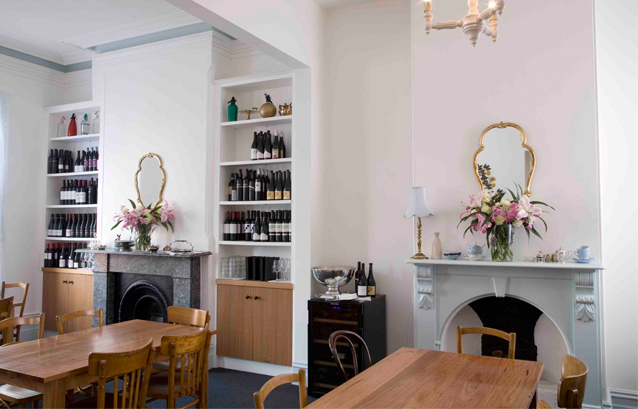 The final flourish is the rear courtyard which has been designed around a coal-fired rotisserie.  The oven is surrounded by a white glazed brick structure, intended as the focus for guests as they have a drink and engage with chefs as they tend to the slow-cooked meat roasts.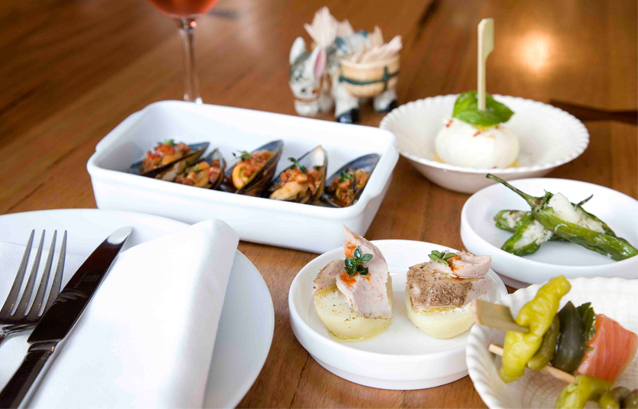 Overall, the layered approach is reflective of the the original space as the well as the restaurant's vibrant neighbouring establishments. 
Photography: Elana Castle, Jo Gamvros
Tags: Casa Ciuccio, Interior Architecture, Interior Design
---