Situated amidst a dense urban area of concrete masses and boxed structures, The Centre Court Villa is catered to accommodate for the multiple lifestyles of a large family with a mix of traditional and modern values. With design strategies that takes its cues from Japanese Zen principles and curating a built environment that connects with its surrounding, Pomegranate Design uses voids to break up the mass, earthy tones to give the residence a neutral balance and transparency between each space to allow for connectivity throughout.
As one space unfolds to another, the public areas of The Centre Court Villa are grand with bold blue furniture accents and pearl tables. Contrarily the more private rooms boast a mono-textured approach with leather furniture pieces, rooms that have been painted in white and accents of crimson seen in the bedhead and sofa chair. Decorating the halls, the owner's human-form sculptures underscore an artistic vibe and subtly hint to the double height ceiling. At night, the residence is lit up with an abundance of Victorian Chandelier and striking pendants, endorsed by the sheer volume of each room that it occupies.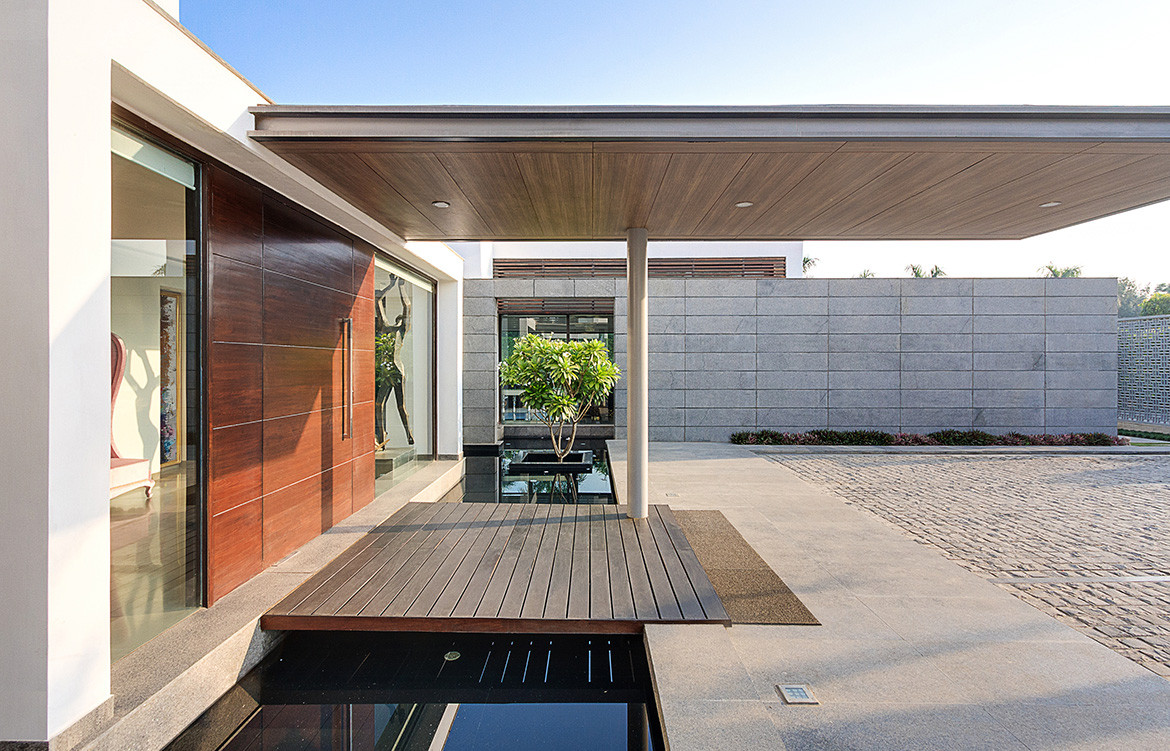 The residence sprawls over 2.5 acres of land and is divided over two levels. The white floating staircase not only connects the floors to each other but also visually bridges the centre point of the house, the courtyard.
From the entrance, the water body and a solitary tree inject accents to an otherwise muted palette. Timber and steel used for the driveway are horizontally placed to draw the eye and attention inward, while the glass and granite make up the vertical aspects. The entrance façade is made up of timber screens to block the east sun and prying eyes from the street. Coupled with aluminium louvres and double-glazed windows, sunlight floods into the interiors while the temperature is controlled. The open plan spatial arrangement also allows for continuous ventilation.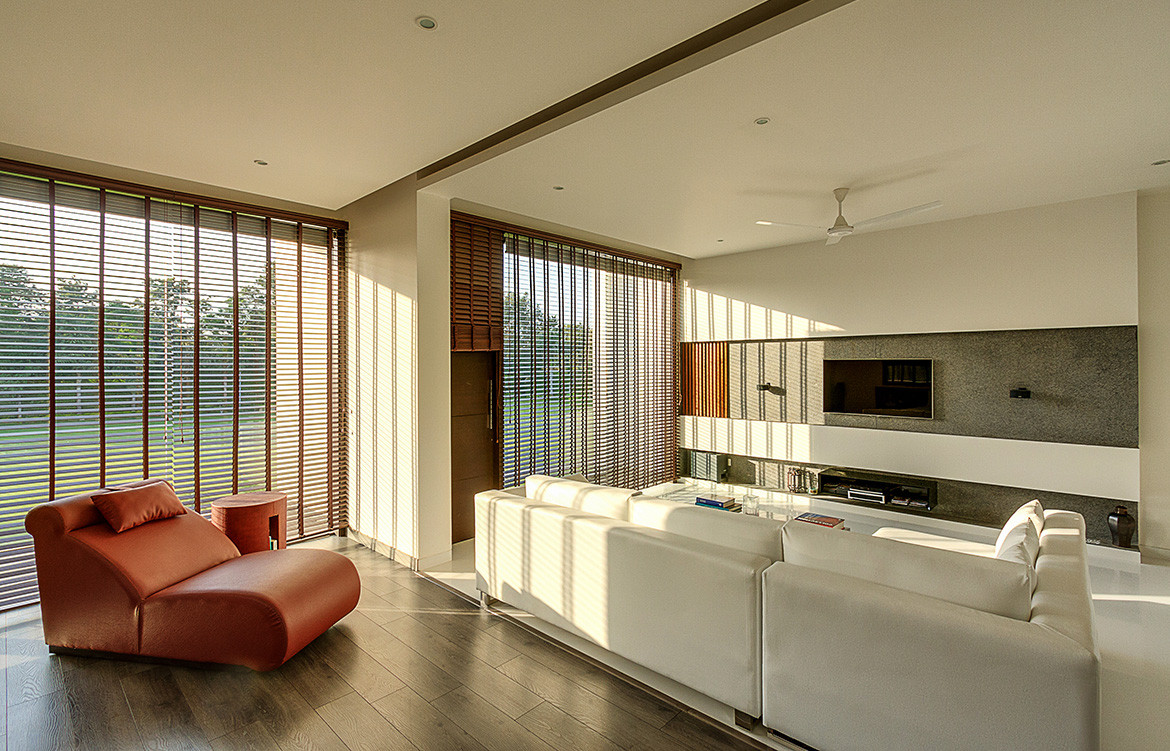 Adorned with cobblestones and granite slabs, moving from the interior to the exterior becomes an act of textural transition. The landscape is thus minimalistic, as to not take away from the built environment, but instead, transforms the entire build into a work of art.
Pomegranate Design
pomogranatedesign.ca
Photography courtesy of Pomegranate Designs
Dissection Information
Lighting by Pomegranate Art and Light
Flooring in Parador by Amit Marbles
Air Conditioning from Daikin
Paint supplied by Asian Paints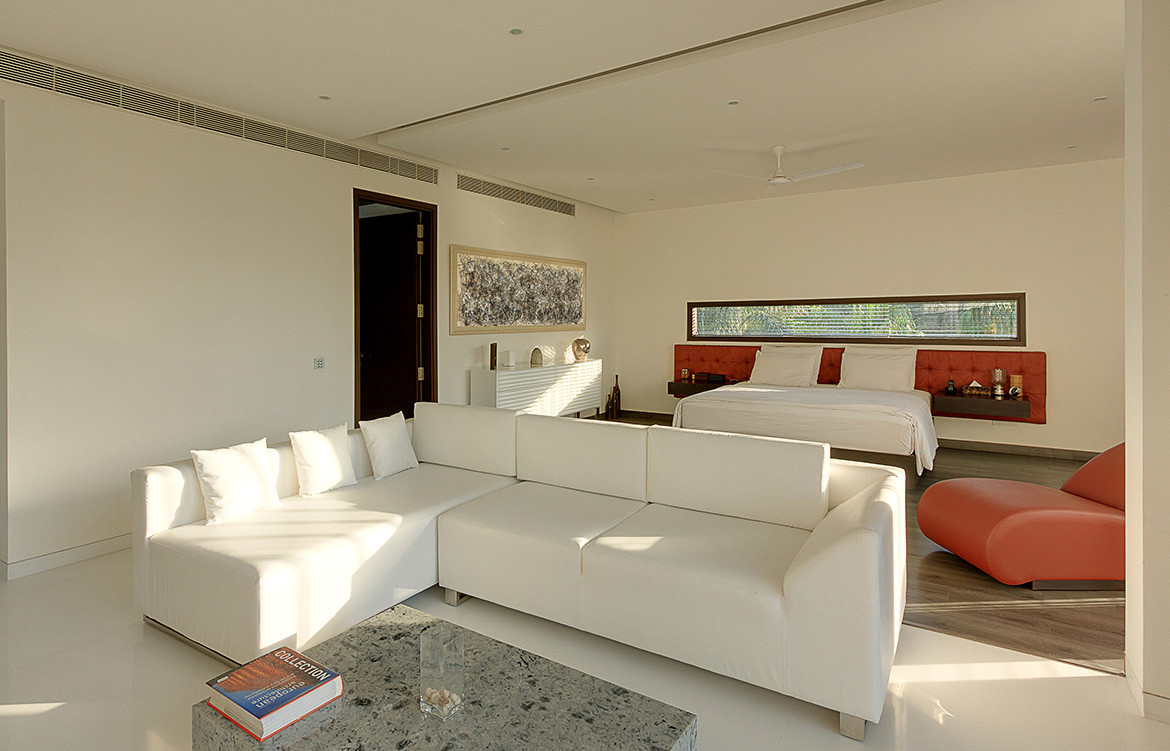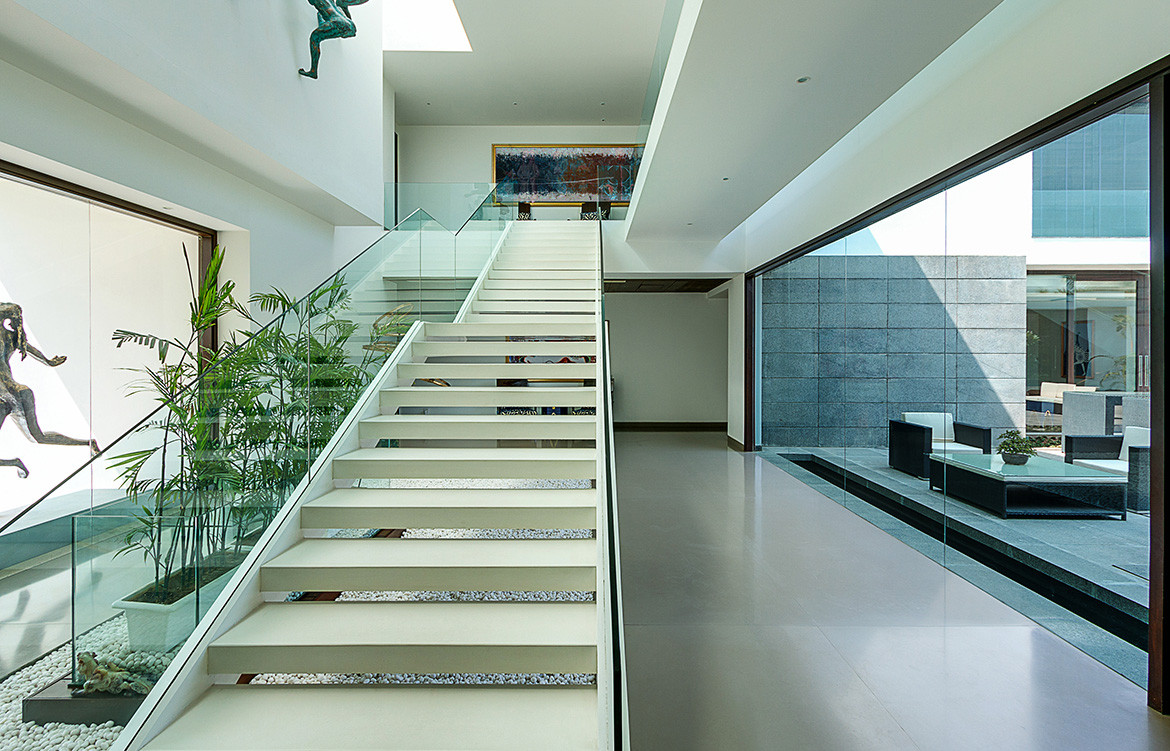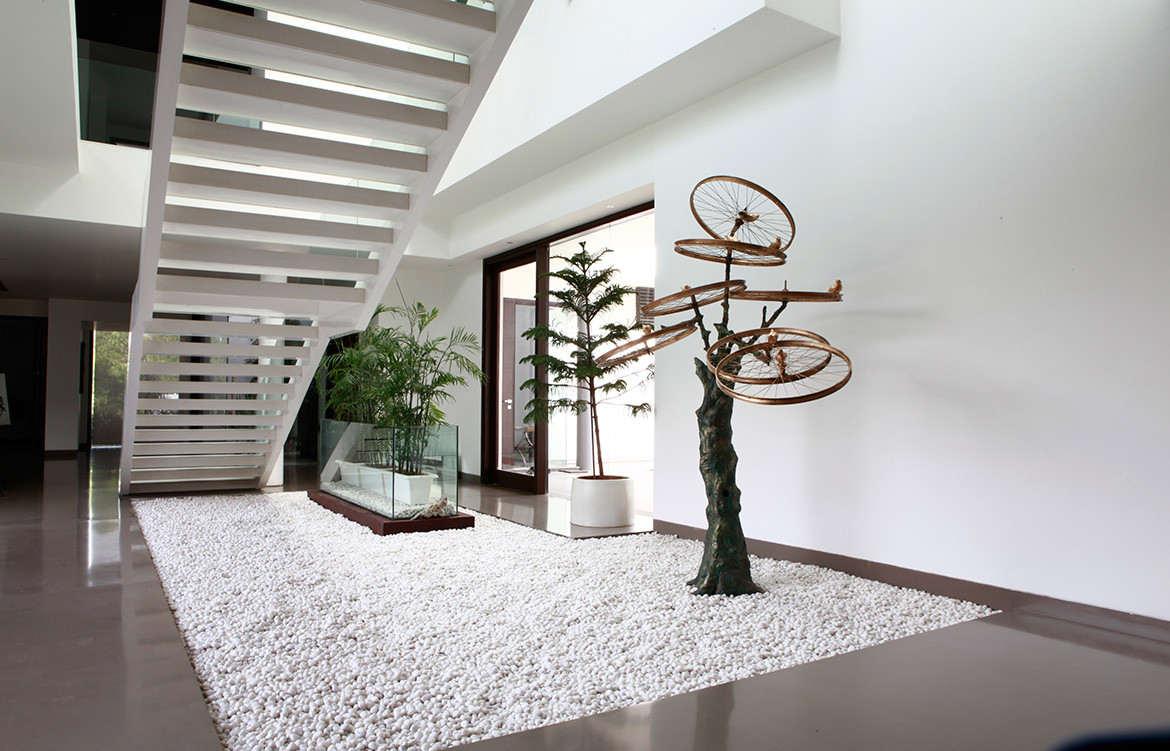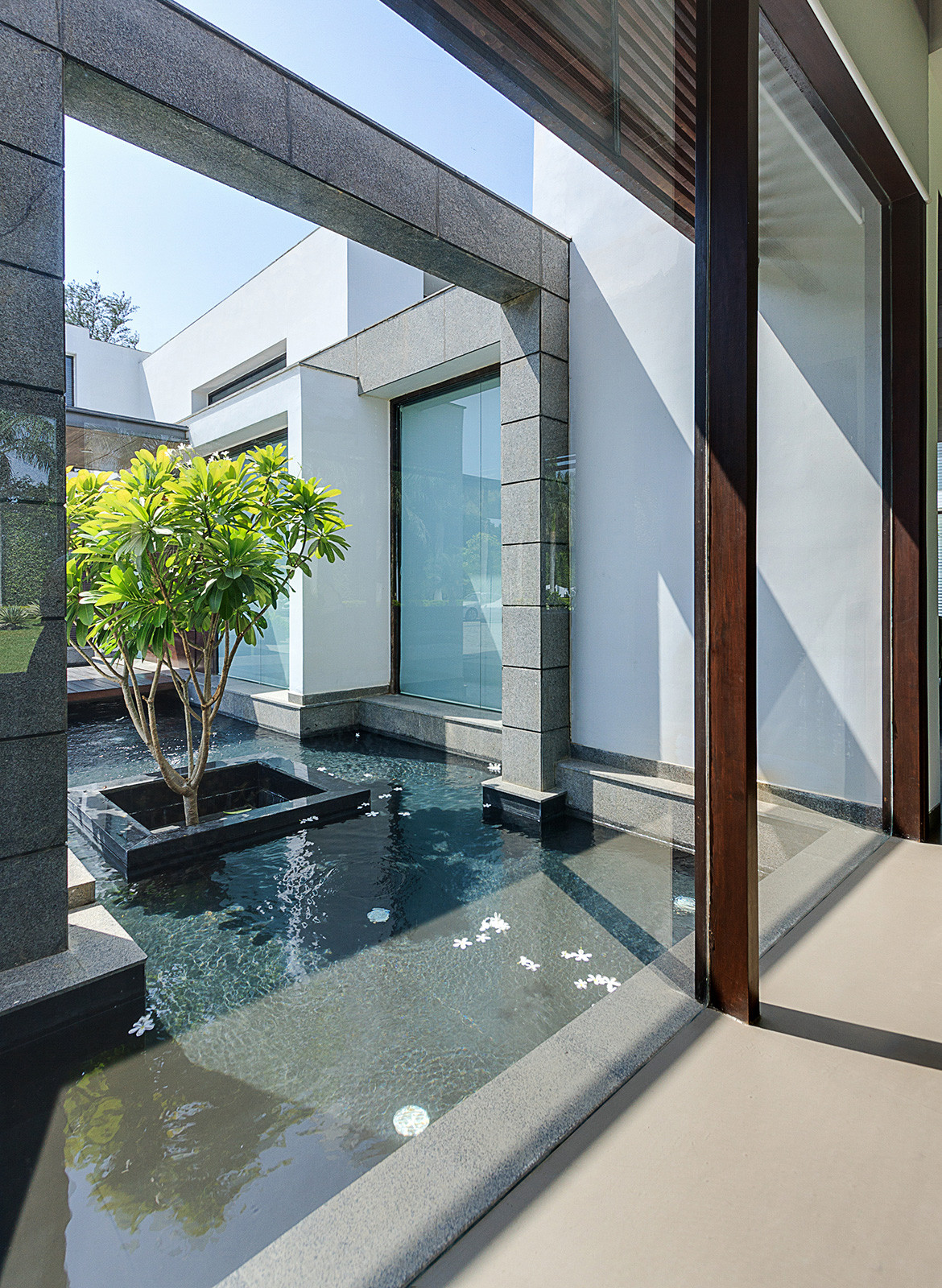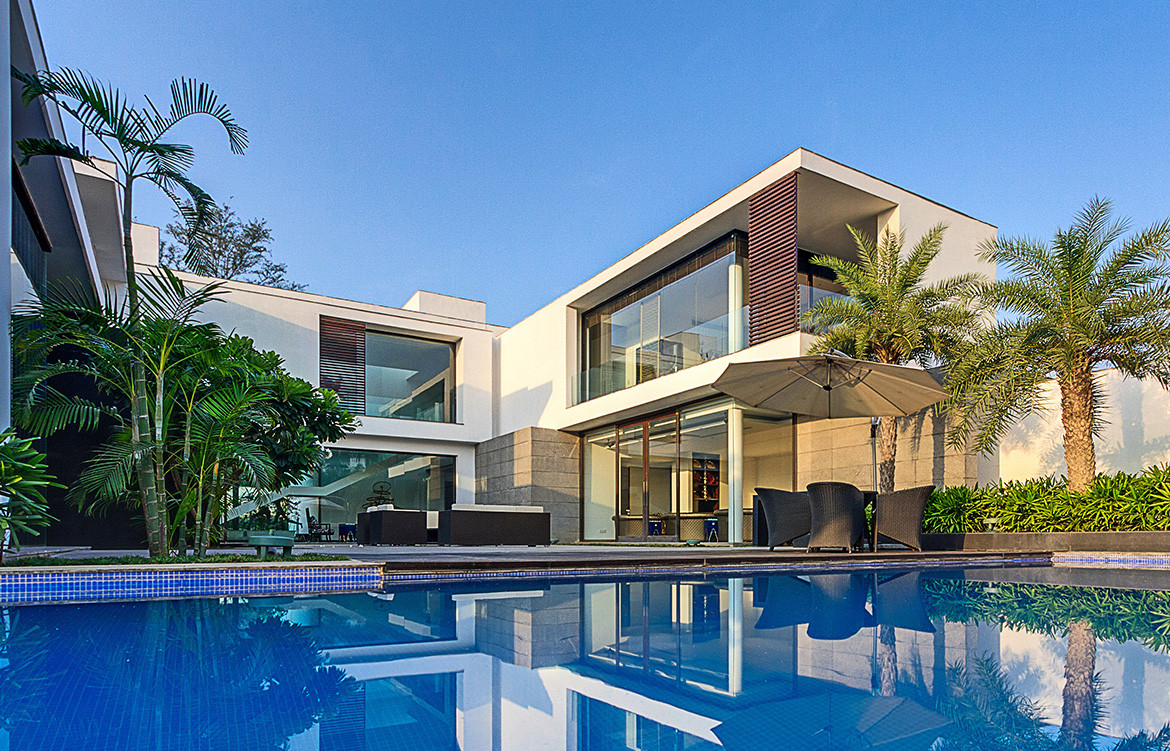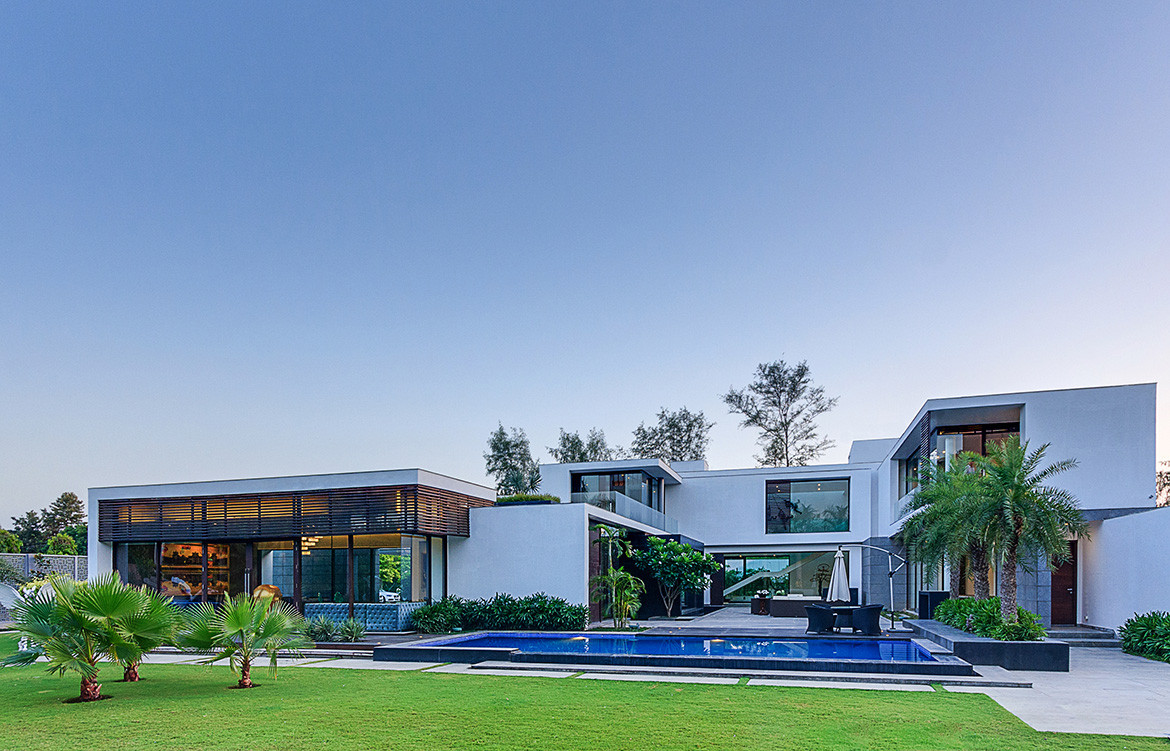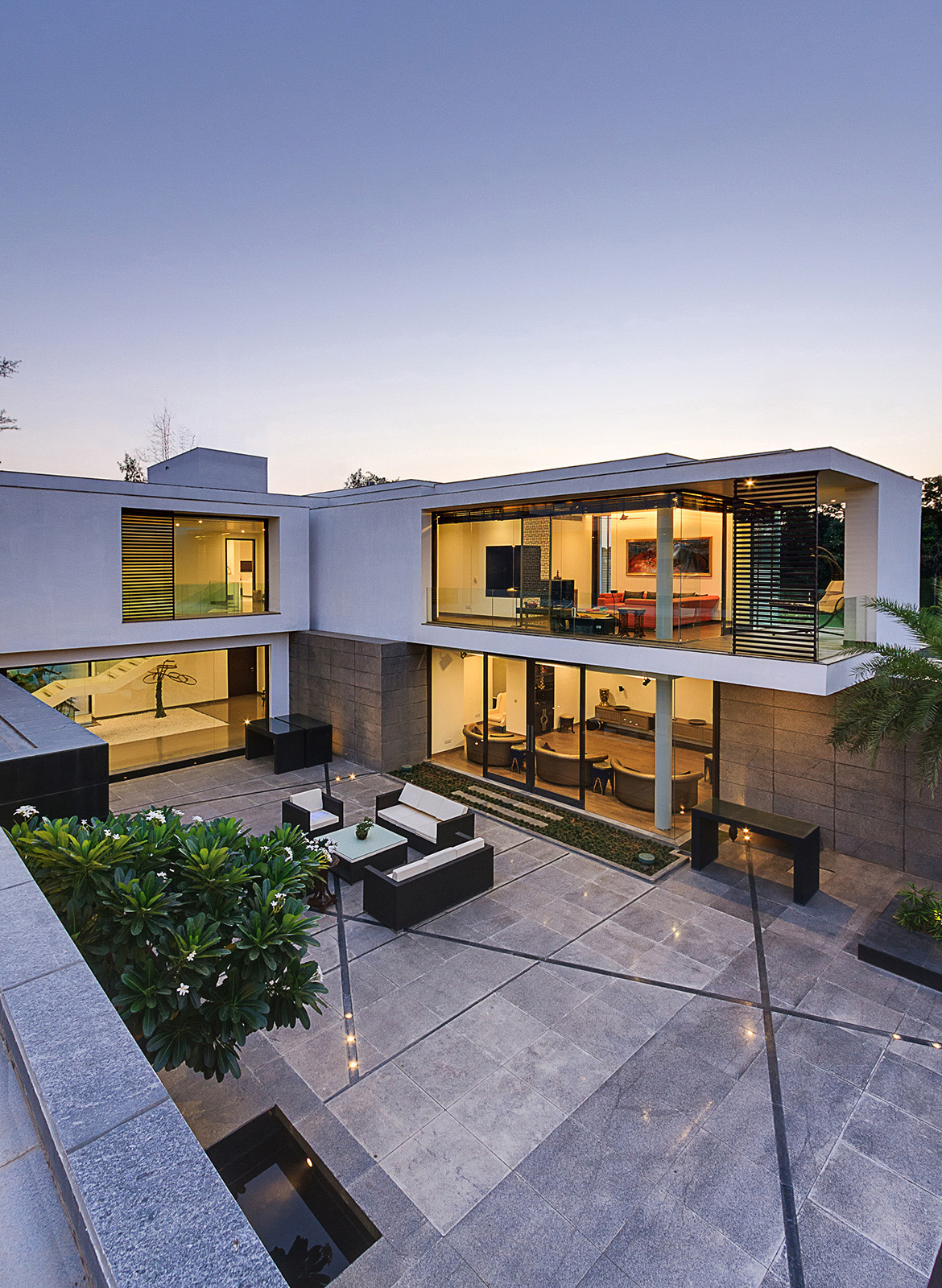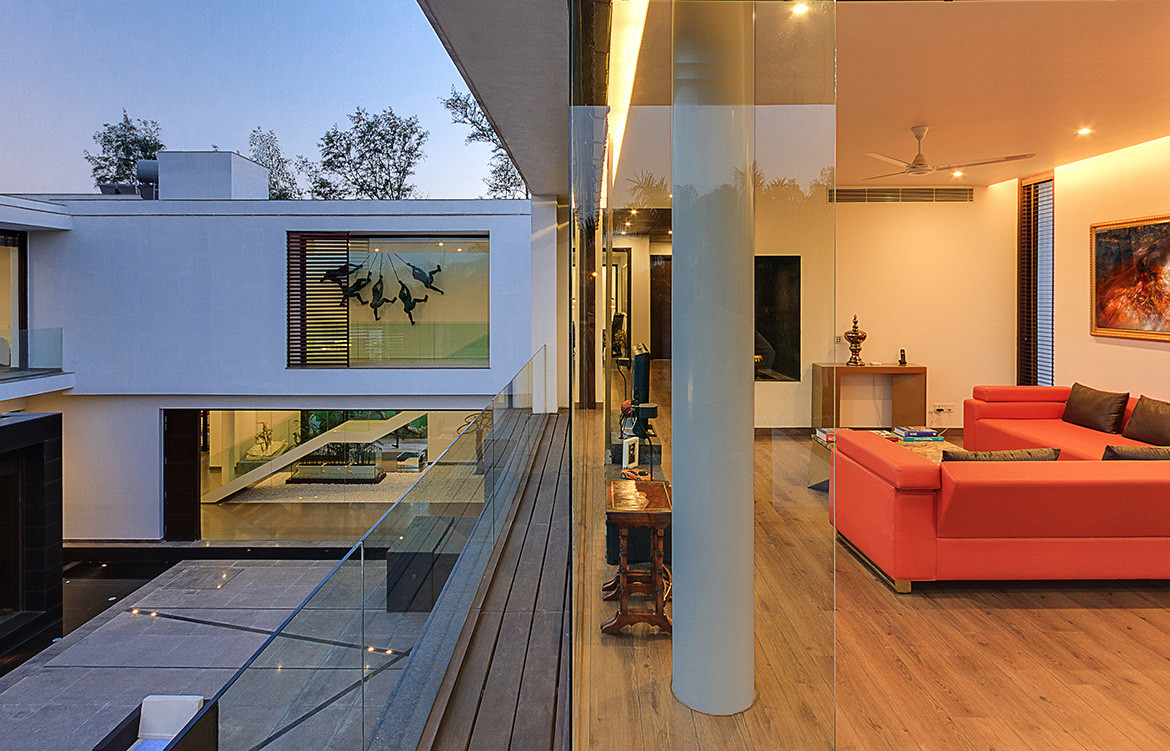 ---