"The main goal was to create a space that could be used from sun-up as a bakery, a cafe during the day and a restaurant and bar by night," explains designer Alexander Lotersztain of acclaimed Brisbane-based multi-disciplinary design studio, Derlot.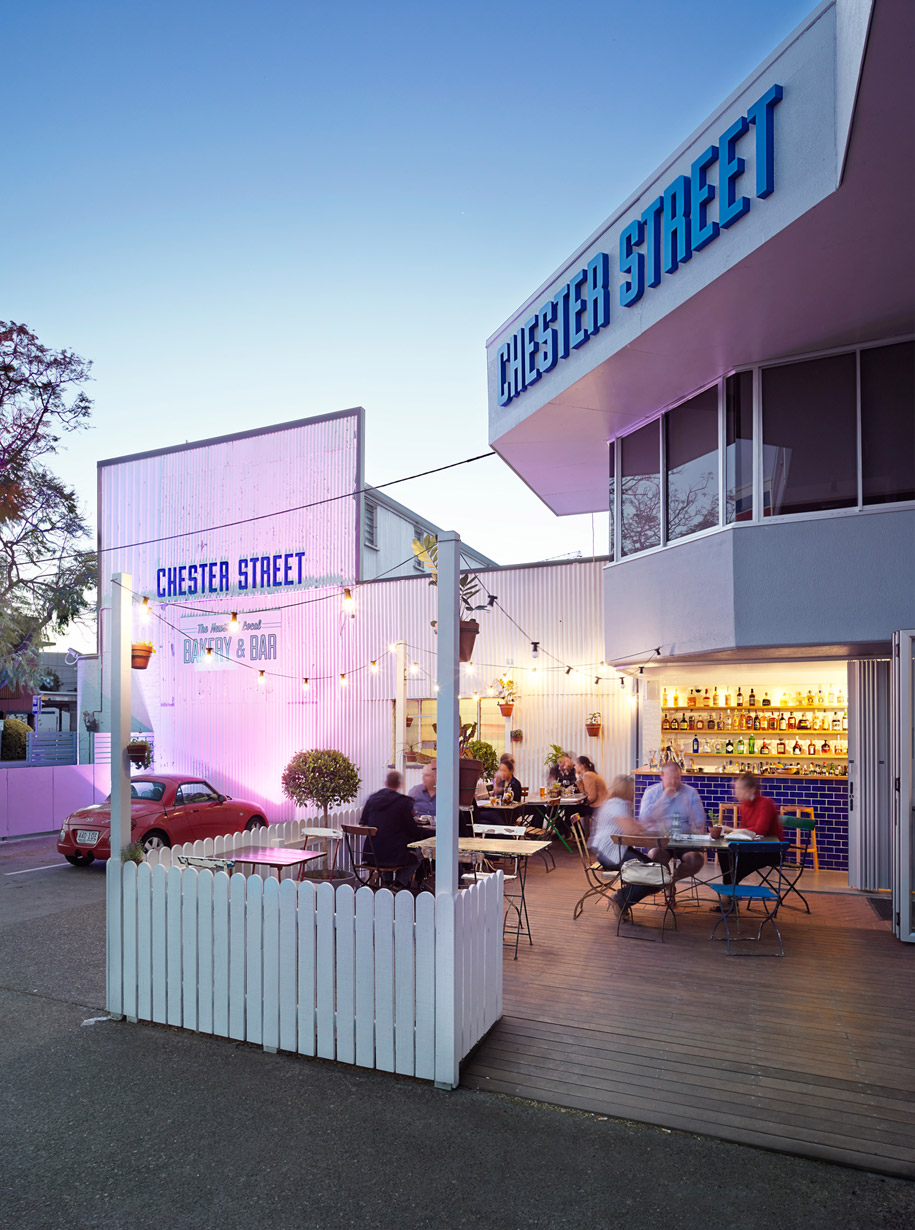 While the space had been previously used as a cafe, the internal flow required rigorous re-working.  "The architectural concept was to accommodate the multipurpose nature of the venue by opening up the floor area, combining preparation and service areas and adding an external dining setting," Lotersztain explains.  "The space is divided by a stairwell that leads to an above tenancy.  We used the division to create two separate spaces: a bar and traditional long dining table, a cafe area with more intimate settings, a coffee service and a fresh bread, cake and salad display."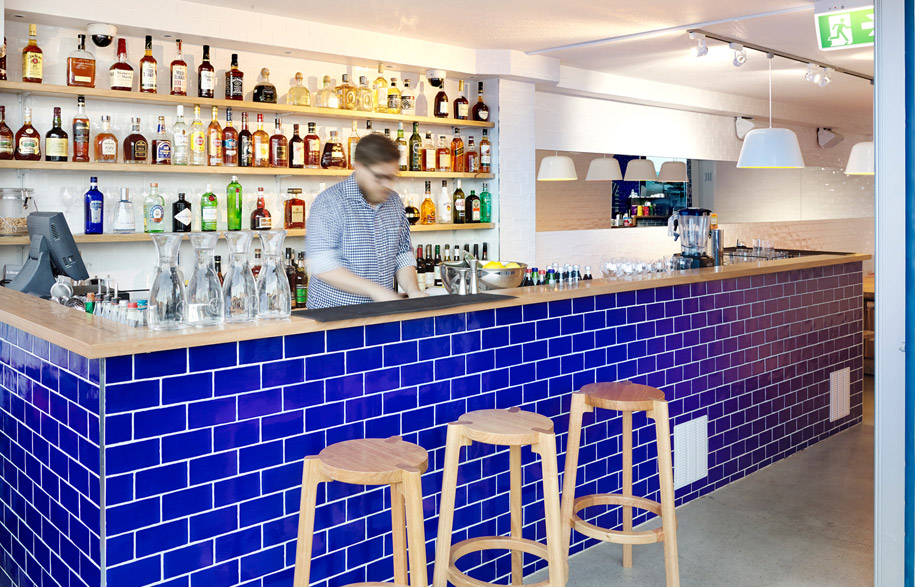 Key design elements and materials include a oversized wood-fired pizza oven.  Designed by well known Australian oven designer Alan Scott and built by Dennis Benson, the exterior has been completely clad in vibrant cobalt-blue tiles.  Other key features include Tasmanian Oak counter tops, a timber-clad ceiling, a custom bread display made from vintage crates, blue- tiled walls in hues of blue and Derlot Editions Bolet lights and Tasmanian Oak solid stools and tables by Alexander Lotersztain for Australian furniture brand One/Third.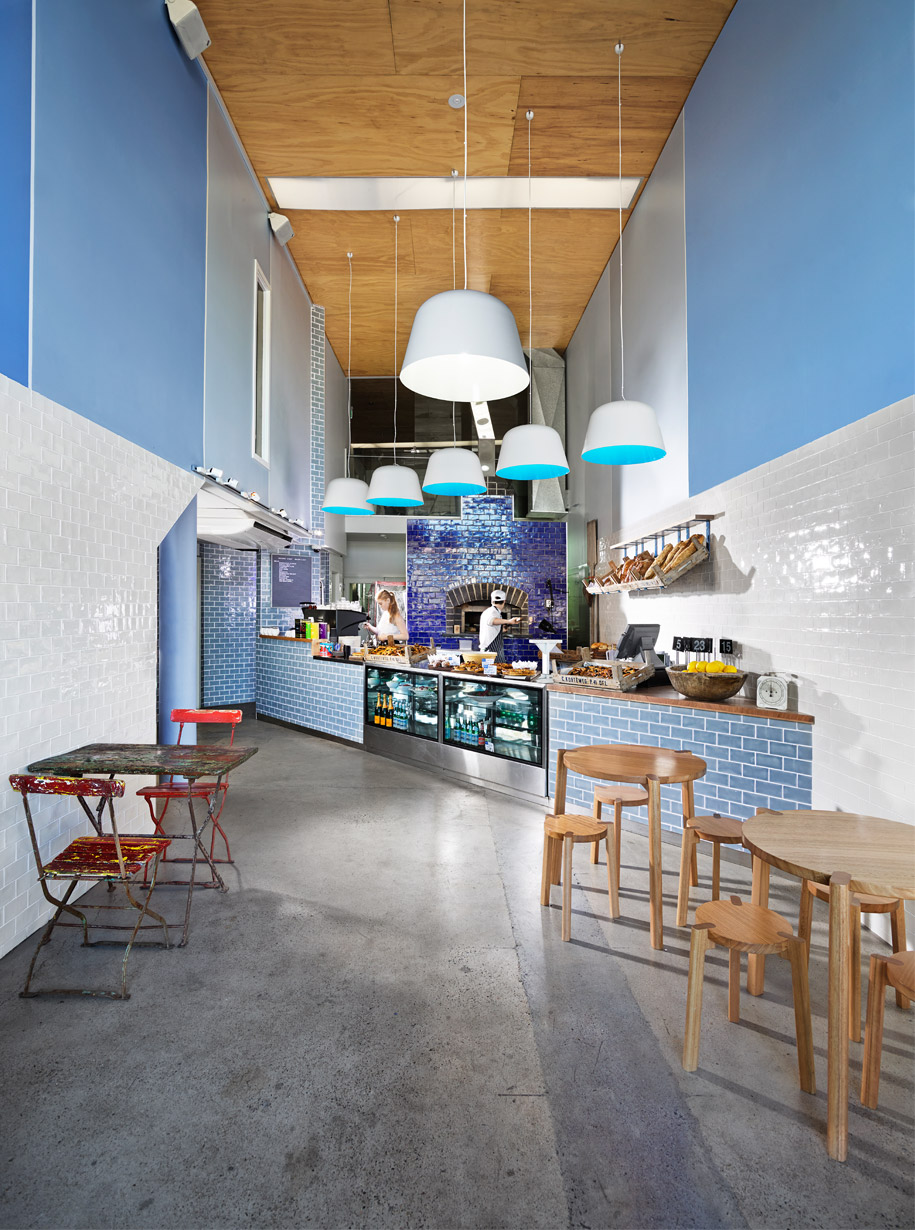 The team also included an intimate outdoor setting which sits within the perimeter of a white picket fence.  Other quirky touches include wall mounted flower pots, vintage-style signage and a selection of preloved, mismatched chairs and tables sourced in Melbourne.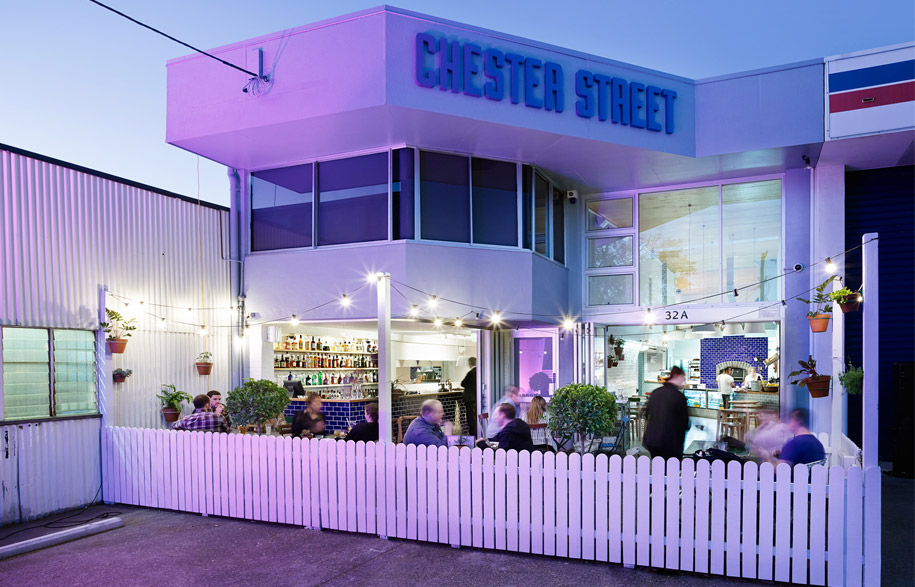 Chester Street Bar and Bakery
chesterstreet.com.au
Derlot
derlot.com

Photography: Florian Groehn
floriangroehn.com
Tags: Architecture, Australia, bar, Brisbane, Interior Architecture, Interior Design, renovation, tiles
---