Previously a Chinese opera house, Shanghai Mansion was converted into a boutique hotel located in the trading area of Bangkok's Chinatown. Seen from outside it makes little impression, wedged in among the other shops and houses of the bustling street. However its interior theme evokes the Shanghai of the early 20th century (known then as 'The Paris of the East'), when the city's architecture was strongly influenced by the European colonial style.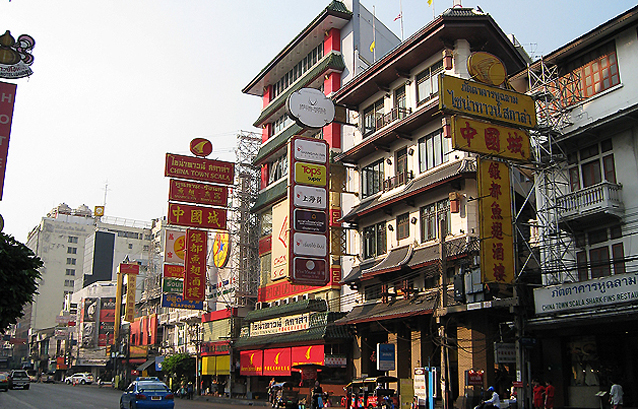 On a contextual level, the hotel is appropriately located in the district where Chinese settlers built their merchant fortunes, and the hotel's interior vernacular nods to that of the Chinese bourgeoisie.
The lobby area is a tribute to the grandeur of the late colonial period, featuring a small chandelier, Edwardian chesterfield buttoned sofas on checkerboard-tiled floor, and a gimmicky Victorian-inspired spiral staircase to access the restaurant above. This lobby space purposely serves as a transitional area, a space to find sanctuary from the frenetic Bangkok traffic and arrive in a more tranquil space.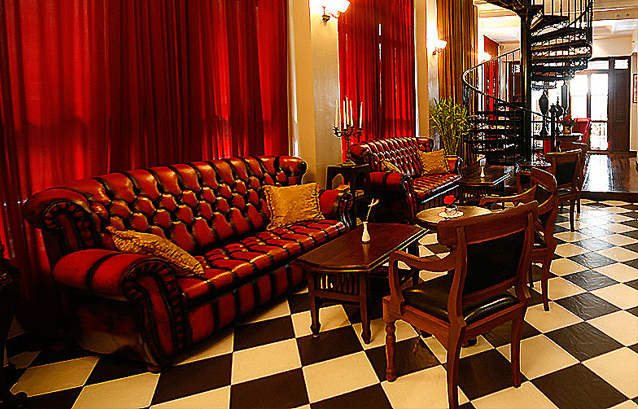 The accommodation of the mansion consists of 70 guest rooms surrounding an oriental fishpond in the atrium, with birdcage inspired contemporary lanterns hanging from the ceiling. The connection between the communal and private areas is encouraged by a slight widening of the corridors in front of each room, allowing for guests to further enjoy the fishpond.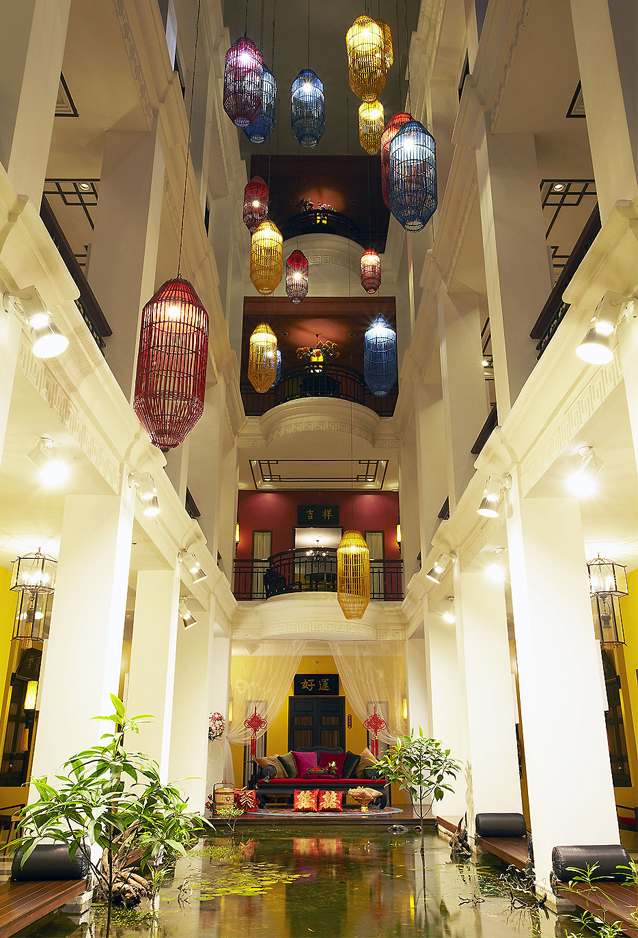 Rooms have polished concrete flooring and spaces where traditional components are remixed with contemporary elements. In a standard room, traditional black lacquered Chinese furniture is romanticized by the contemporary use of lanterns and a soft pastel colour scheme. A hand basin located in the bedroom encourages the morning and evening ablutions of a bygone era, cleverly coupling nostalgia with convenience.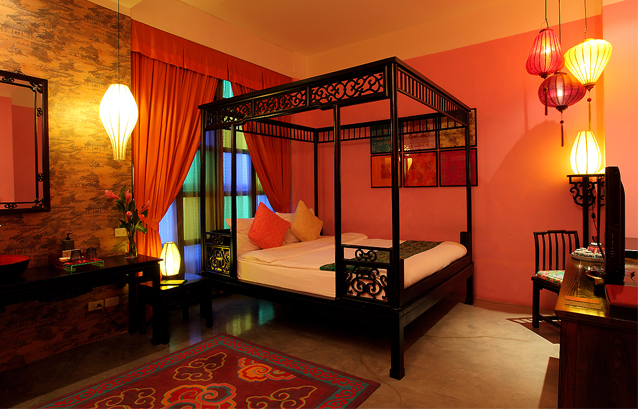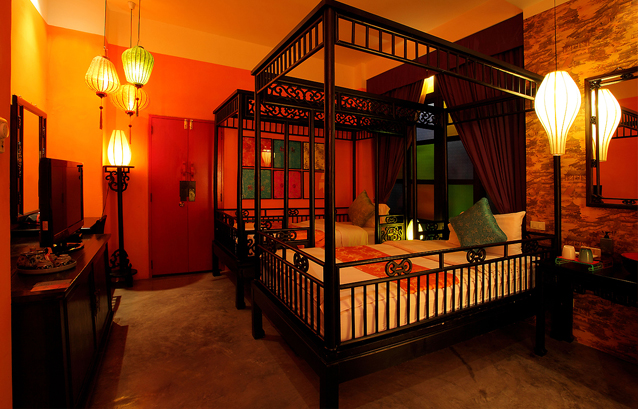 The two superior rooms include a red chandelier, a foyer, and space for either a Chinese daybed or a Cleopatra sofa. The east-meets-west theme is sustained by the combination of Chinese wood screens, damask velvet, a Chinese lantern, and the Victorian lampshades. The conservative privacy of bathing inside the bedroom has been revived, lending a contemporary sexiness to the experience.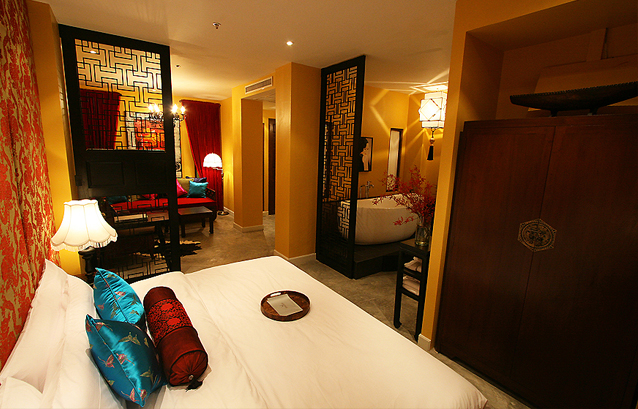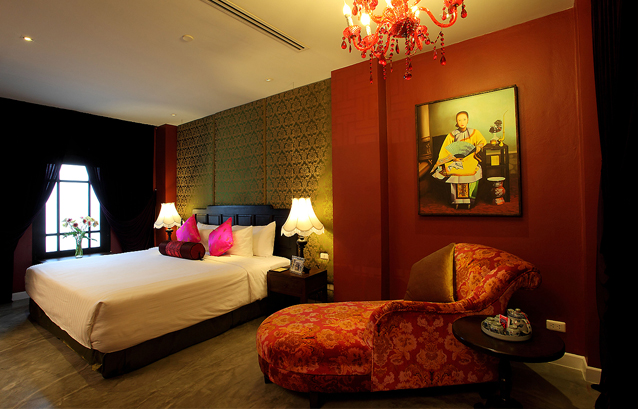 In contrast to the platonic approach of creating a Chinese-themed hotel where the design is simply a plagiarism of the past, Shanghai Mansion has remixed, transformed and updated the concept, and in so doing celebrates the essence of Shanghai's golden era.
---