When architect Chris Bosse bought this small inner-Sydney terrace in a quiet side street near Paddington's main drag, its Victorian charms had been overlaid with a few 1980s "improvements".
Faux Greek columns, an arch in the living room and exposed clinker brinks were a couple of the additions a previous owner had decided enhanced the existing Victorian aesthetic.
Stripping away the unsympathetic elements was easy. "The challenge," says Bosse, principal of international architects LAVA and a man of exacting tastes, "was working out how to translate design principles on a small scale, on a domestic budget within a heritage structure. It's about compact inner city living."
The two-bedroom house was opened up to the small courtyard by adding glass doors and timber sliding screens for shading and privacy. The staircase was also screened to create storage and act as a balustrade and light feature.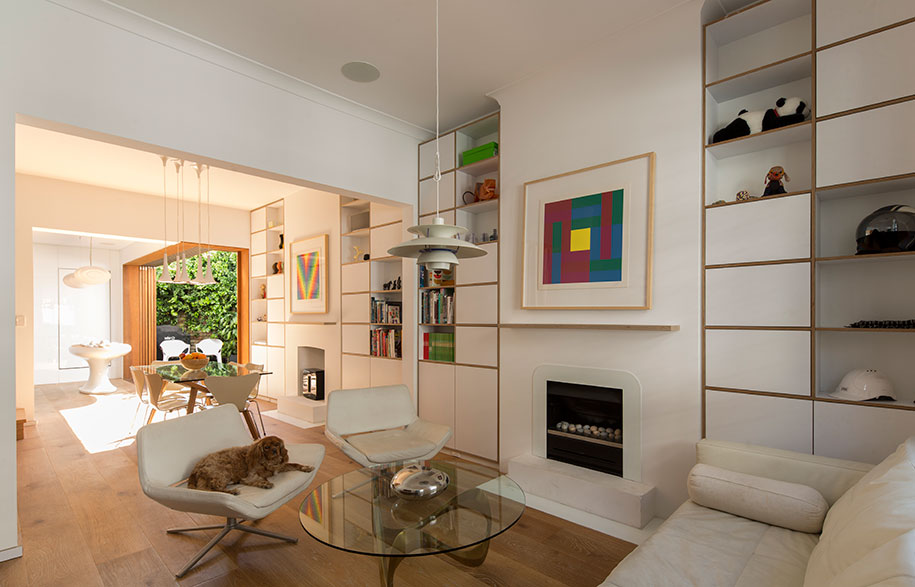 European oak timber boards have been added over the existing floor – thereby avoiding costly repair or removal of the old flooring and dealing with the different surfaces, tiles and timber.
Bosse has created storage along every possible surface – the dining/living area has floor-to-ceiling shelves, some open to display treasured possessions.
The kitchen is small but cleverly planned, featuring a curvaceous, custom-made and designed fiberglass island bench (fabricated to measure in China from a 3D model). The cupboards are solid plywood, their edges exposed and laminated in white.
Furniture-wise Bosse is not a fan of anything that's not the Real McCoy, so he bought secondhand originals on ebay – designer pieces such as a Shaun Dix table, original Arne Jacobsen chairs, B&B Italia lounge chairs and French designer furniture by Ligne Roset TOGO 1973 in LAVA green and orange and a Knut Hesterberg coffee table from the 1960s.
As for lighting the architect has chosen Danish designer Louis Poulsen's light in the living room. Over the dining table is a pendant piece called NAfir, shaped like trumpets or flowers. Bosse met Karim Rashid in an airport taxi and told him he loved his lights and four weeks later had a call from Rashid's manufacturer in Venice telling him he was sending him some lights. In the kitchen the cloud-like design was designed by Bosse and LAVA – laser cut plywood ribs over an off-the-shelf light tube.
Chris Bosse
chrisbosse.com
LAVA
l-a-v-a.net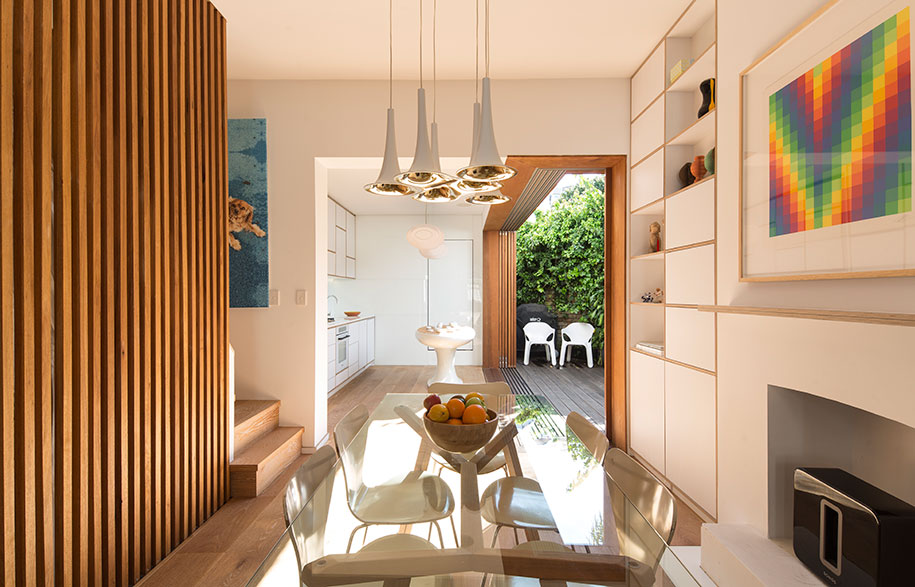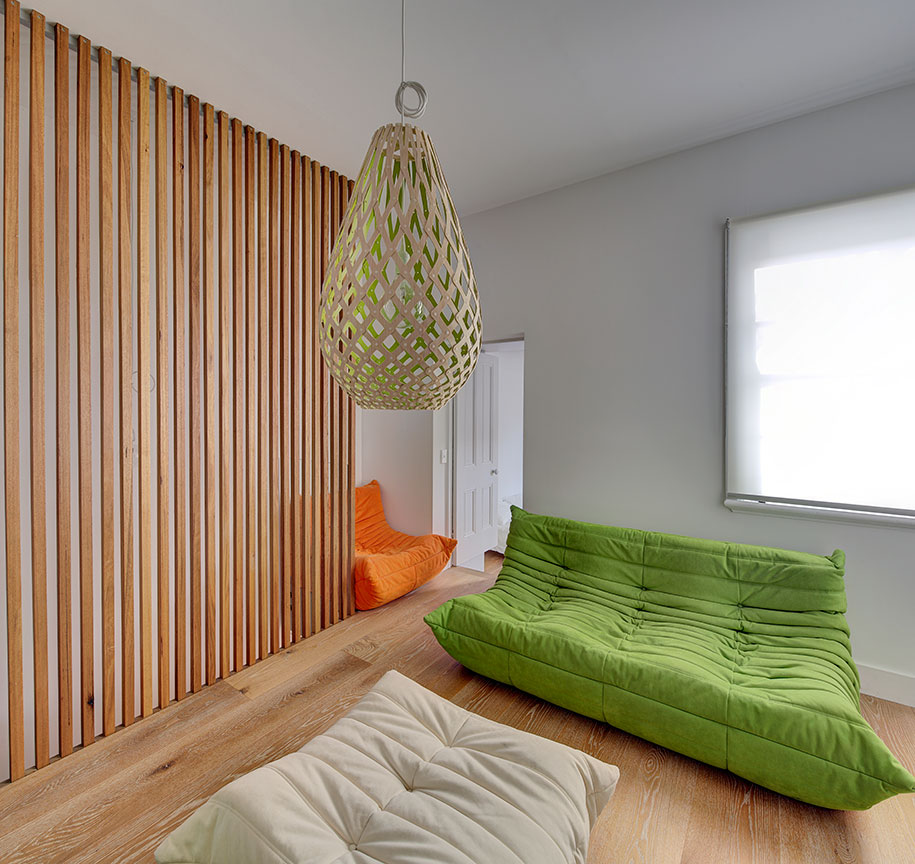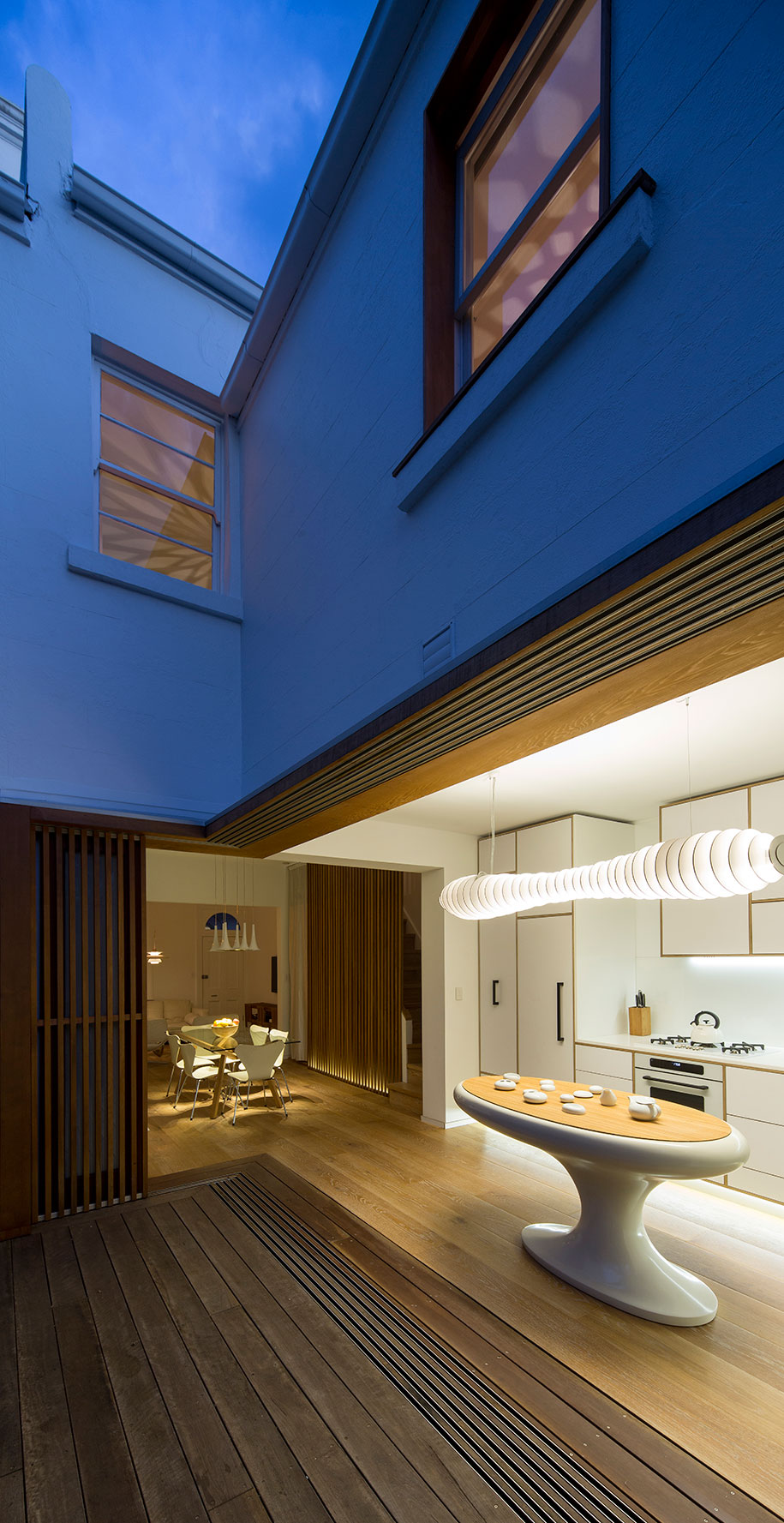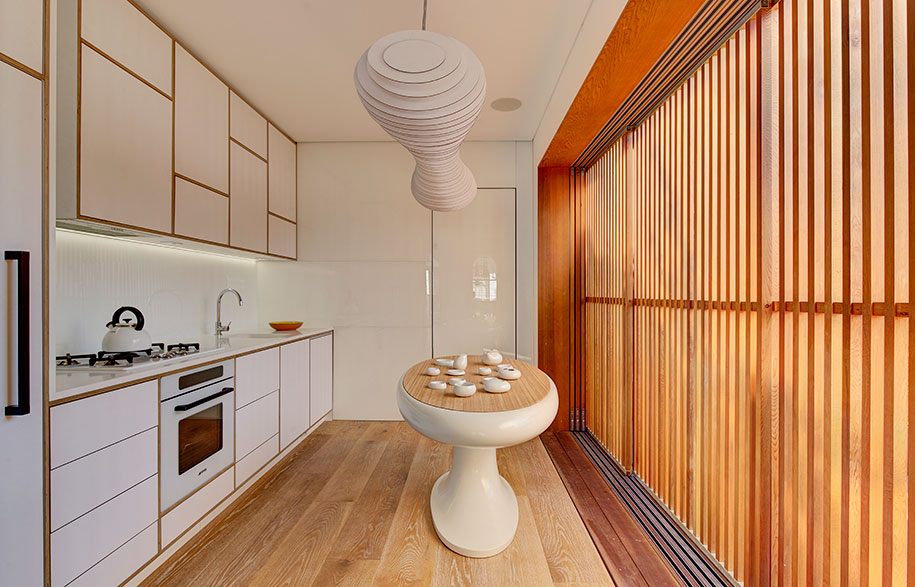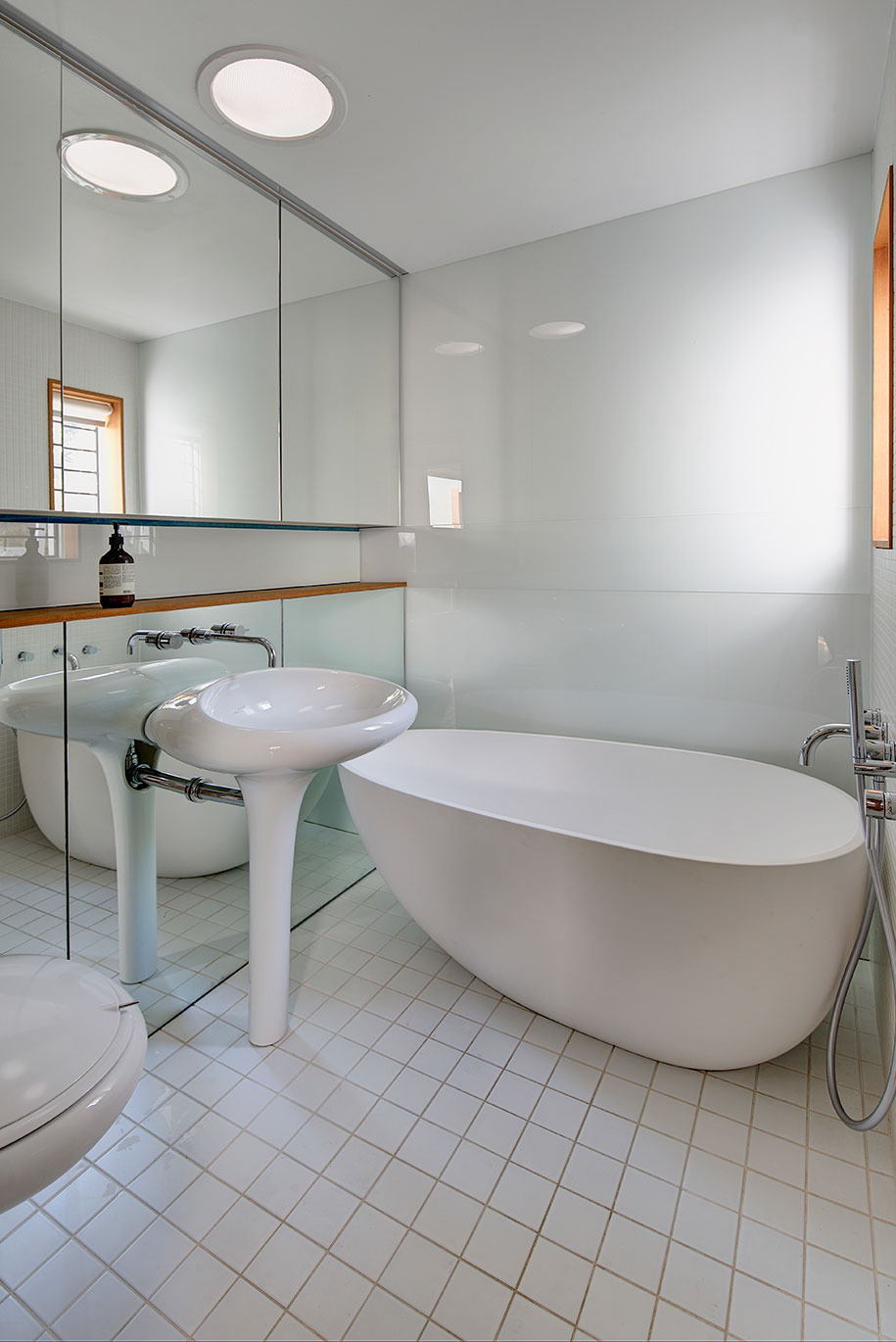 ---