Under the care of creative partnership Meme Circa's layout has been reconfigured – the dining room has returned to it's original location overlooking Catani Gardens and Port Philip Bay, allowing the balcony to be reopened for dining and reconnecting the space with it's immediate street context, what used to be the bar has been converted to a cocktail lounge, and the courtyard has become the bar.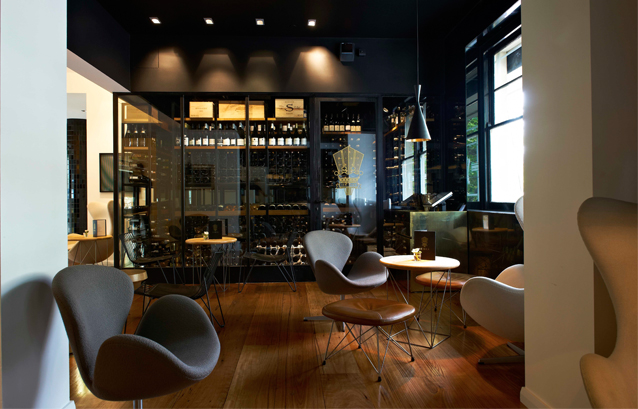 Whilst the shuffling of areas has rejuvenated the space and capitalised on the window-side and balcony dining areas, care has been taken to preserve the building's original appeal. Removing the gauzy drapes showcases the etched-glass windows, and the brasserie's traditional elegance lives on in clean white walls, solid oak tables and vintage Fritz Hansen chairs. Artworks curated by Utopian Slumps director Melissa Laughan punctuate the surfaces, and part of the restaurant's philosophy is to change artwork regularly to keep the aesthetic fresh.
The new bar offers a slightly more casual counterpoint with it's deco style brass and mirror finishes, and a combination of functional and whimsical illumination gives different areas varied lighting nuances.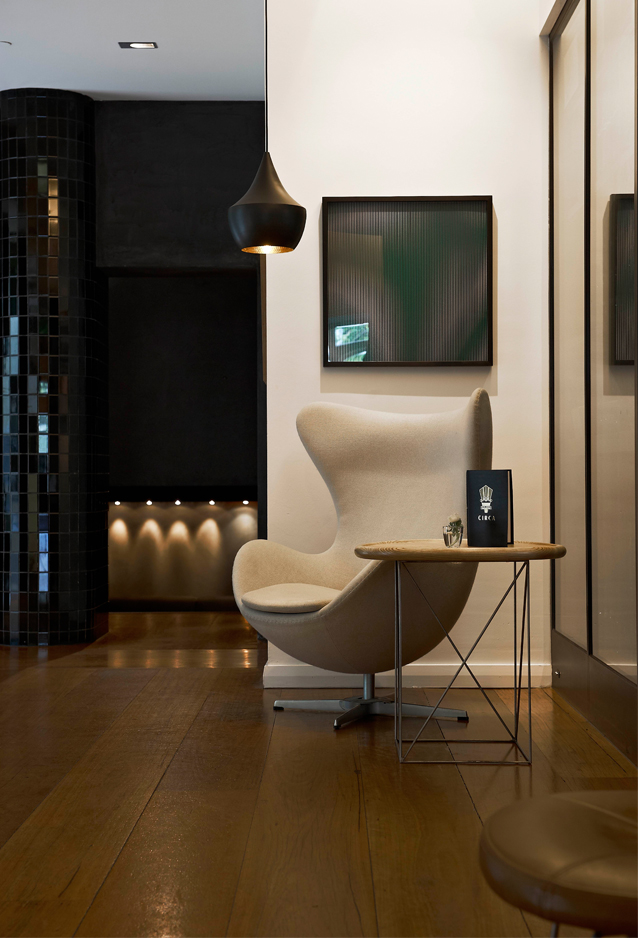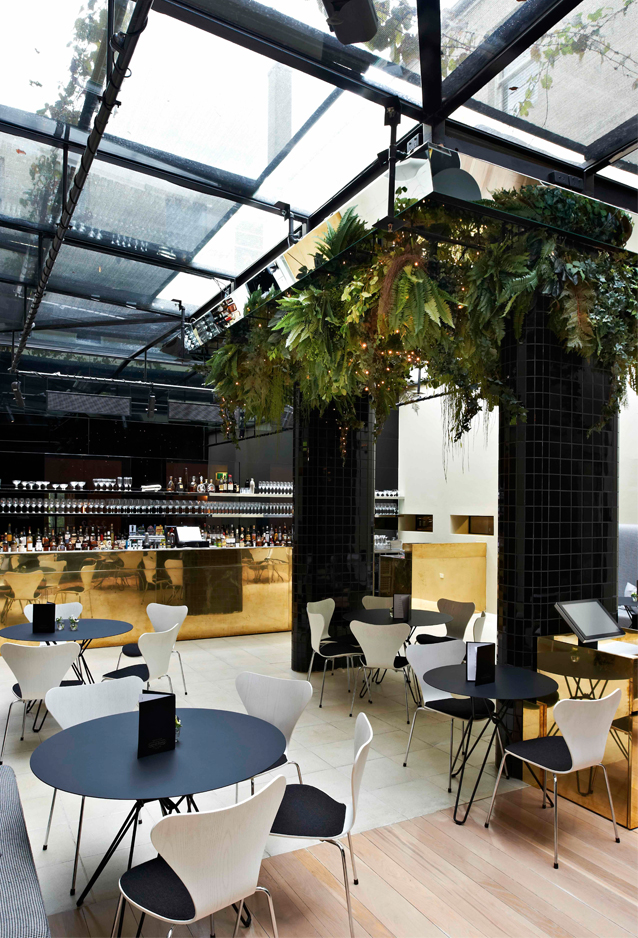 The food has also seen a renaissance under the deft care of head chef Jake Nicolson and Melbourne Pub Group's renowned chef / director Paul Wilson. With a 'pacific rim' inspiration the dishes are both ambitious and intriguing, drawing on asian, indigenous and modern american palates.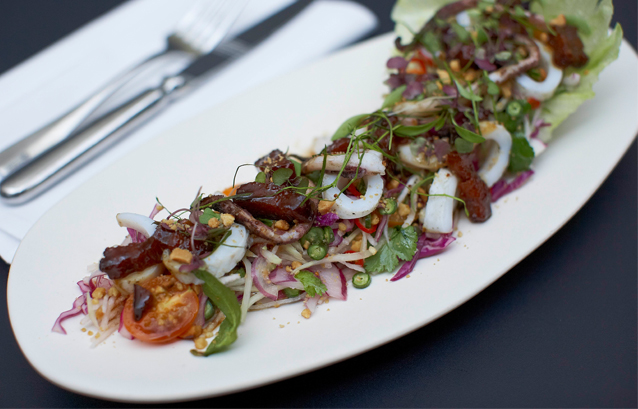 Paul Wilson explains that "the menu will centre on our custom-designed Japonesque Robata grill and unique aromatic fuels like binchotan, eucalyptus, Mallee oak, apple wood, mesquite, hickory and iron bark."  Said menu is divided into Raw and Preserved Foods; Global Street Food; Hot, Cold and Spicy; and Circa Yakitori, and many of the dishes are available in small, medium and large sizes. Ingredients are sourced locally and range from 'log-grown' shiitakes to wattle seeds and native thyme, ensuring complex, adventurous flavours.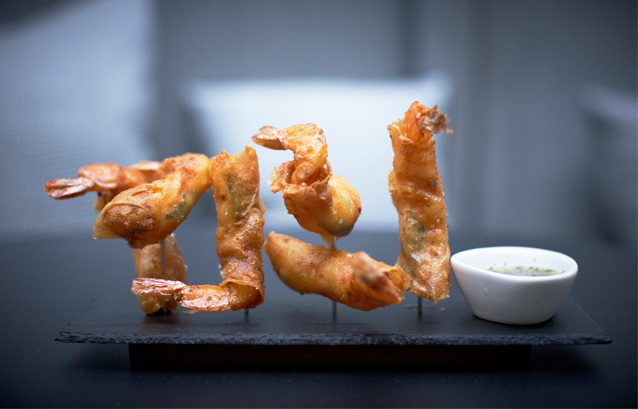 The wine list has retained the original Circa's breadth, and an impressive 27 wines are available by the glass. To sweeten the experience all the more, portions are generous and prices reasonable, precluding pangs of hunger and a skinny wallet on the way home. 
Tags: Circa, Interior Architecture, Interior Design
---