"The brief was a classic 'alterations and additions' scope – a new kitchen, living, dining and master bedroom suite, with associated service spaces," says David Barr of David Barr Architect. "The clients, a family with two children, were keen to open their existing federation house to its site, letting in light and connecting their day-to-day lives with the garden."
The single-level extension involved expanding the floorplan into the garden of the clients' 1000 square metre site, which was home to a number of established trees and neighbouring gardens.
David says the existing landscape, and the roughly one metre fall from rear boundary to street, formed the genesis for the project's design.
The new rooms were designed to interact with the outside areas; the lawn, courtyard planted garden, the pool and outdoor living area.
High traffic living areas boast large sliding doors and windows that open onto the outside living spaces, while also allowing an abundance of natural light into the abode.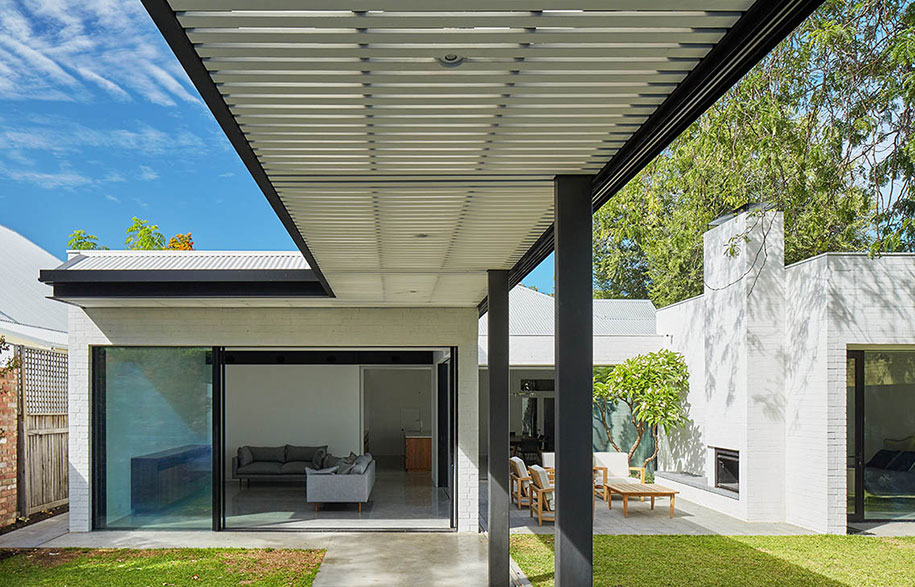 Four steps up from the ground level (house level) sits the undercover living and pool area – with a consistent ceiling height between the two.
"The house is primarily constructed from painted brick volumes that are opened to the garden using large expanses of sliding glazing. Openings, depending on their orientation, are recessed deeply within the building or screened," says David. "A separate external dining and pool area is linked to the main house by a covered walkway that filters light through polycarbonate roofing and a timber batten ceiling."
Internally, the minimal palette of polished concrete floors, American Oak timber veneer cabinets, marble bench tops and white painted walls is timeless.
Externally, the white paint, dark steel, brickwork and timber highlights are a striking design feature – an example of how David Barr Architects successfully connected the aesthetic of the old with the new through the use of mixed materials.
This project is an entry in the Australian Institute of Architects WA Architecture Awards in the category of Residential Architecture – Houses (alterations and additions).
David Barr Architect
davidbarrarchitect.com.au
Words by David Congram.
Photography: Robert Frith – Acorn Photo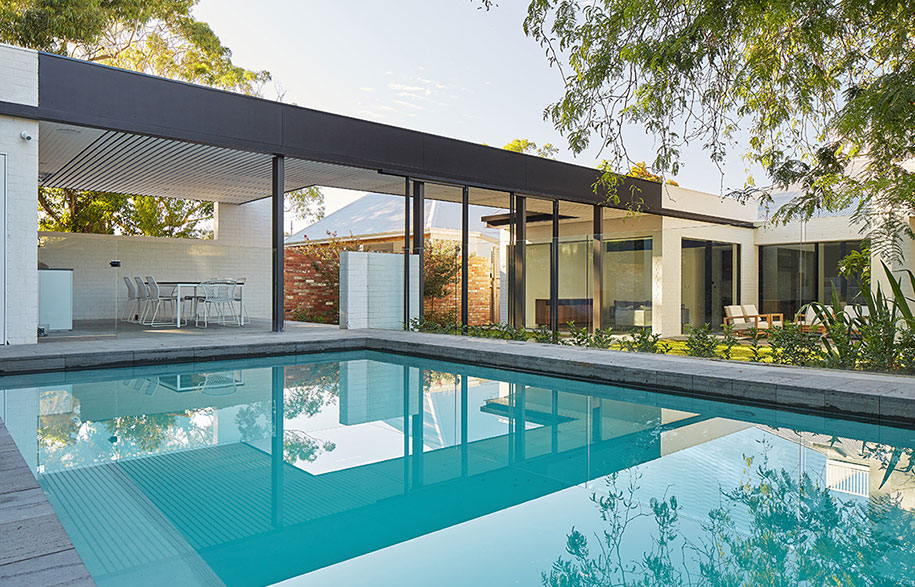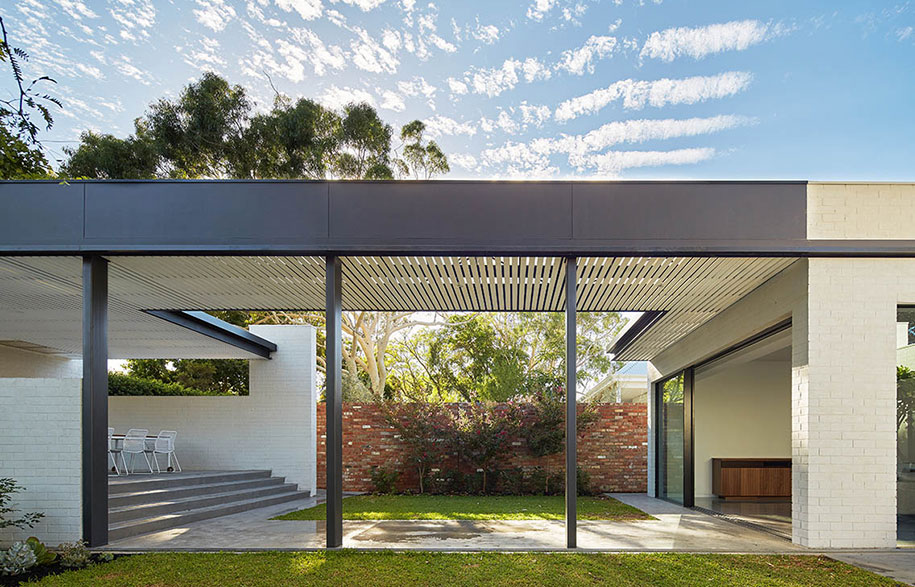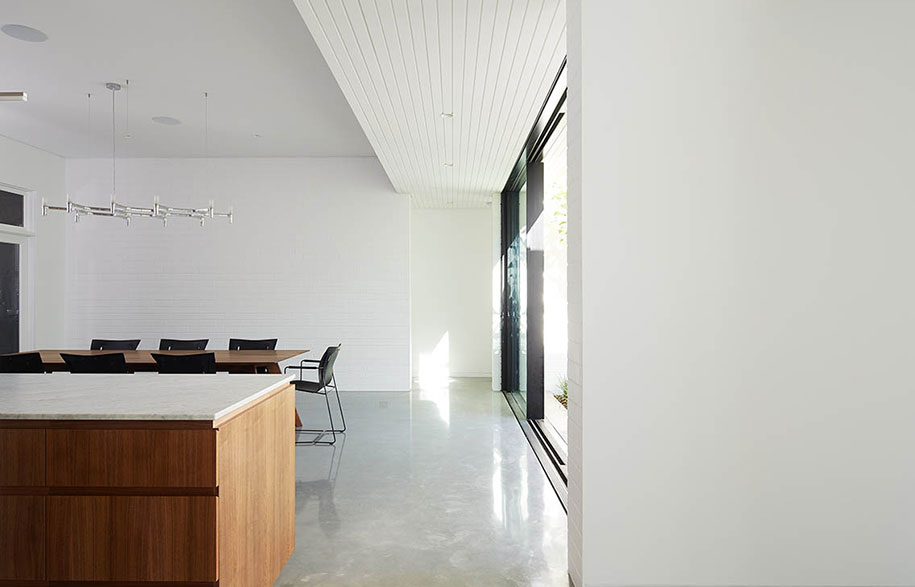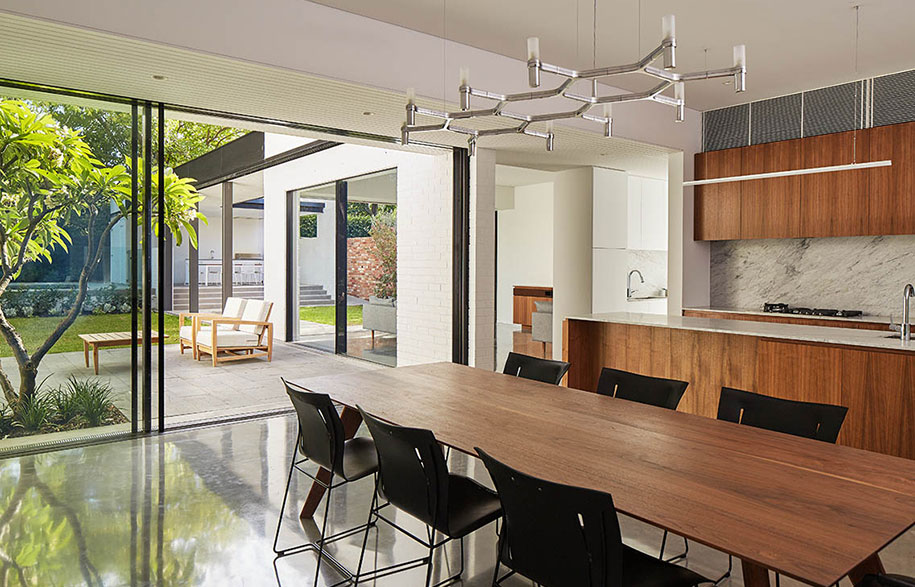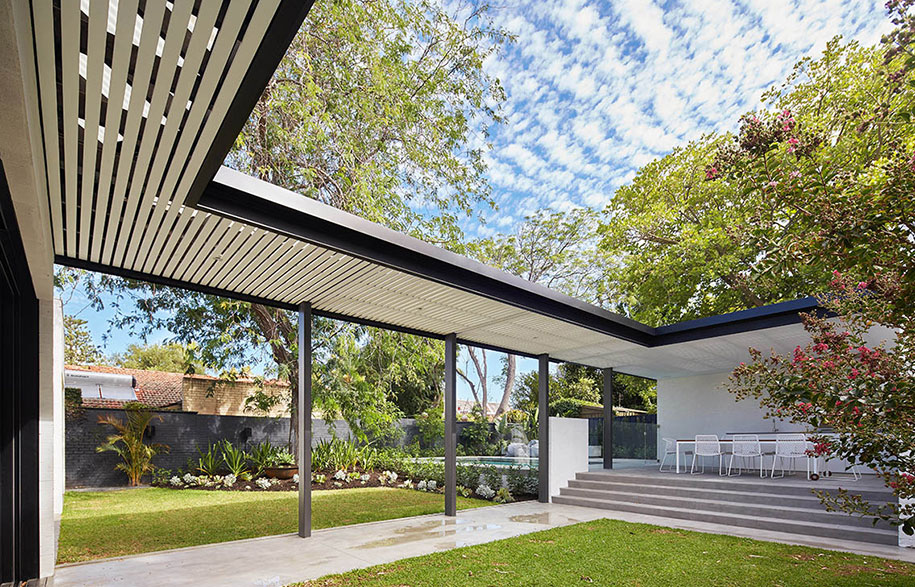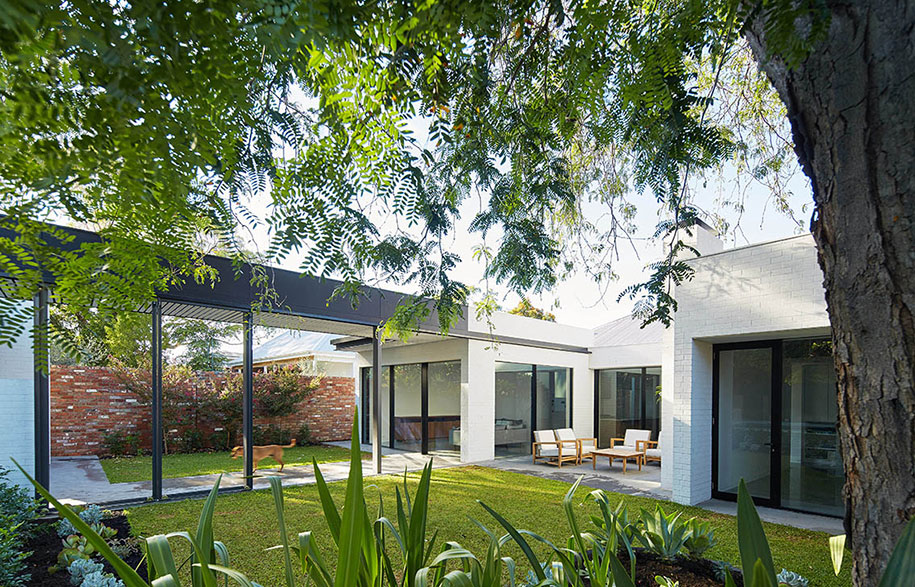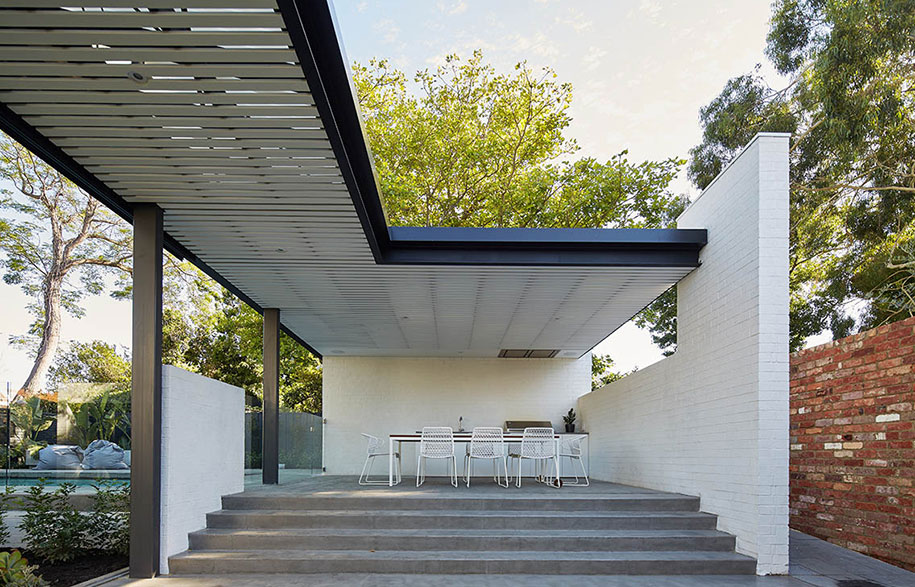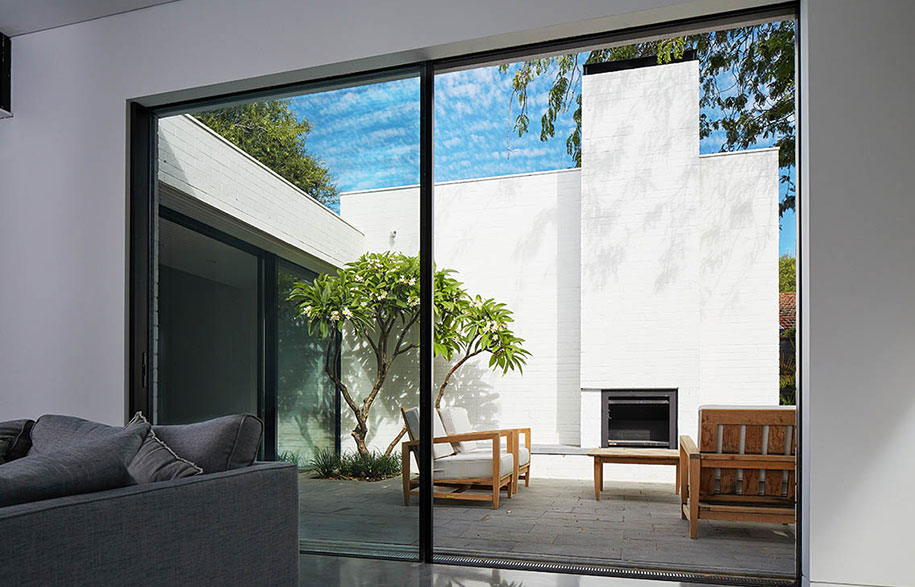 Tags: Architecture, design, Home Architecture, House Architecture, Perth, residential, Residential Architecture
---