Situated in low-rise Meguro, a true design district of Tokyo, Claska is a hotel that's stylish, yet homely.
With a beautifully integrated store, gallery and photographic studio – it's more than just a room for hire. There's a rooftop terrace where you can see Mount Fuji on a clear day and an interior design outlet down the road where you can buy products featured in the hotel. The mood is glamorous, yet understated. The brass floor lamps designed by Nousaku are just one of the many design elements you'd love to take home with you and keep.
The fact that there are only twenty rooms at Claska contributes to the sense of intimacy and warmth. In fact it's rare to find such small scale chic, in the midst of the bustling city hustle.
On the ground floor you can loll about reading design magazines on the beautiful square banquet or watch all the action at Dogman, a stylish puppy grooming parlour.
Interiors have a minimalist, Zen quality to them, with more than a nod to modern mid century.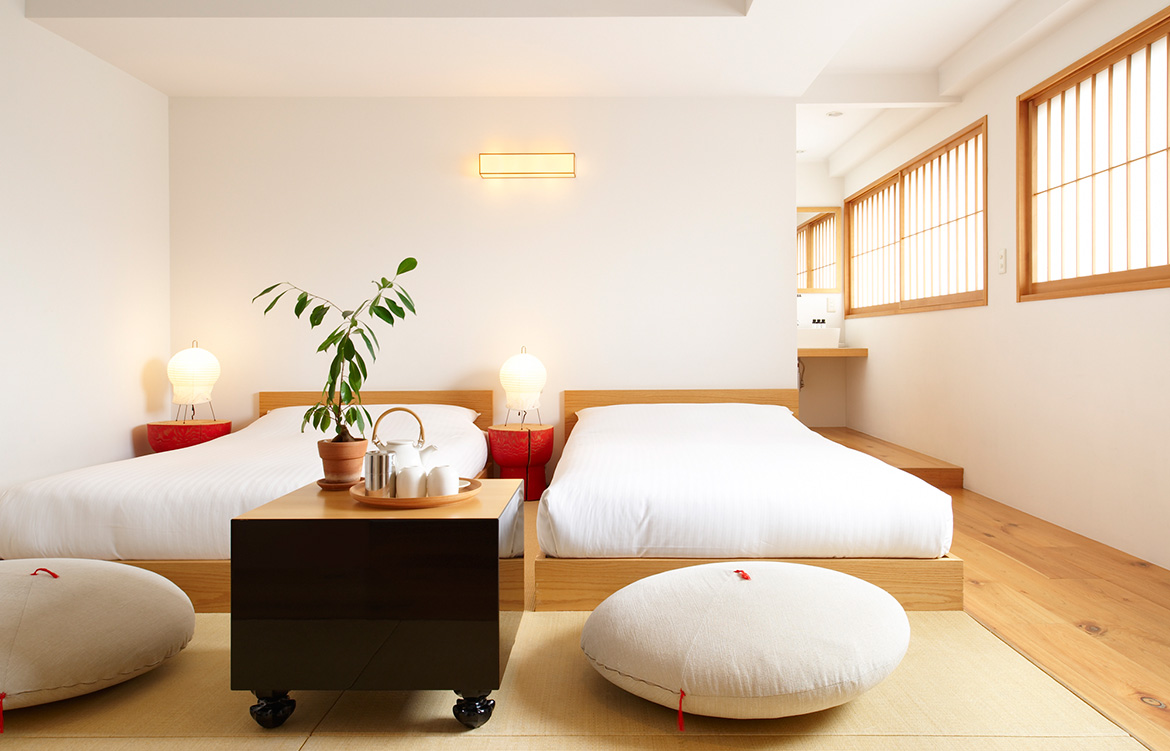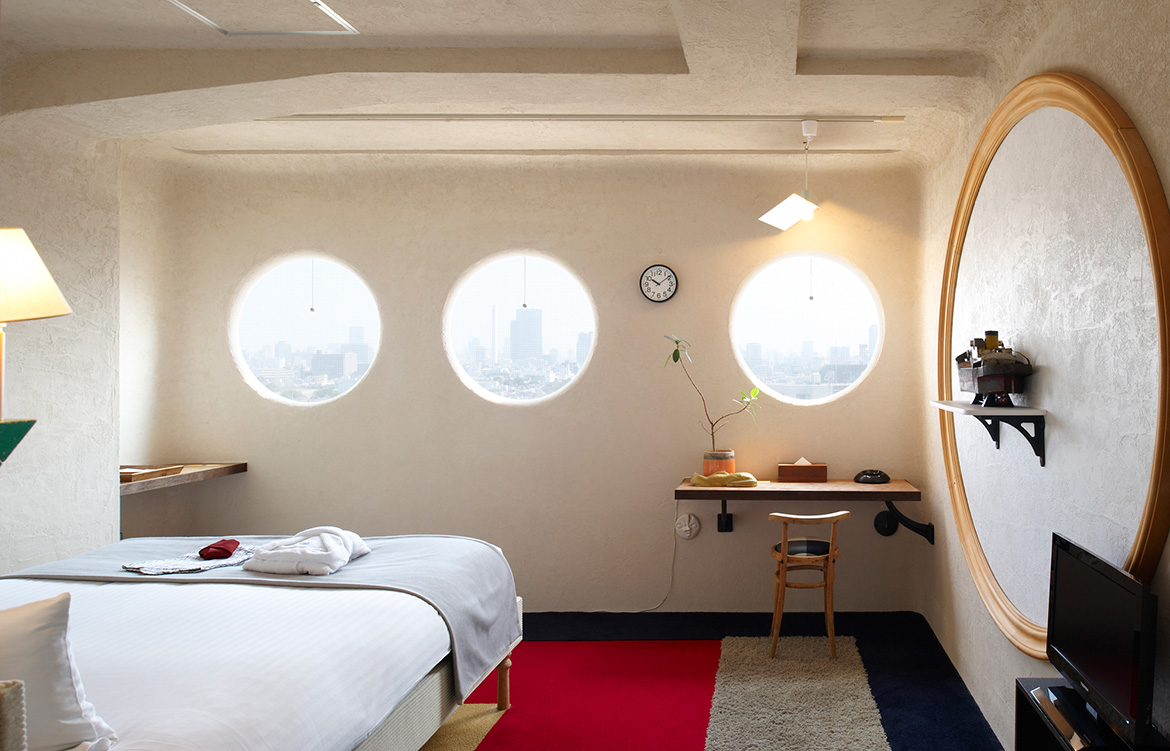 Designer Shuwa Tei who originally developed the hotel as a showcase for his firm Intentionallies has ensured Claska has a classic ambience, that can be built upon year after year.
Every year or two, the hotel's owners update the rooms by asking guest designers to step in and re-invent them.
601 and 602 have just been re-done by designer Kaname Okajima. Okajima graduated from Kyoto University of Art and Design and was the product designer in the creative team IDEE CO., LTD before going freelance in 2006. His latest rooms have pale Japanese cedar floors and walls, which make them smell like a fresh, forest. The furniture and fabrics were inspired by the colours of native Japanese flowers.
The Tatami Room 606 has a certain basic Japanese charm, while The Grand Suite 402, is like a gleaming ultra-luxe apartment from director Juzo Itami's '85 film Tampopo.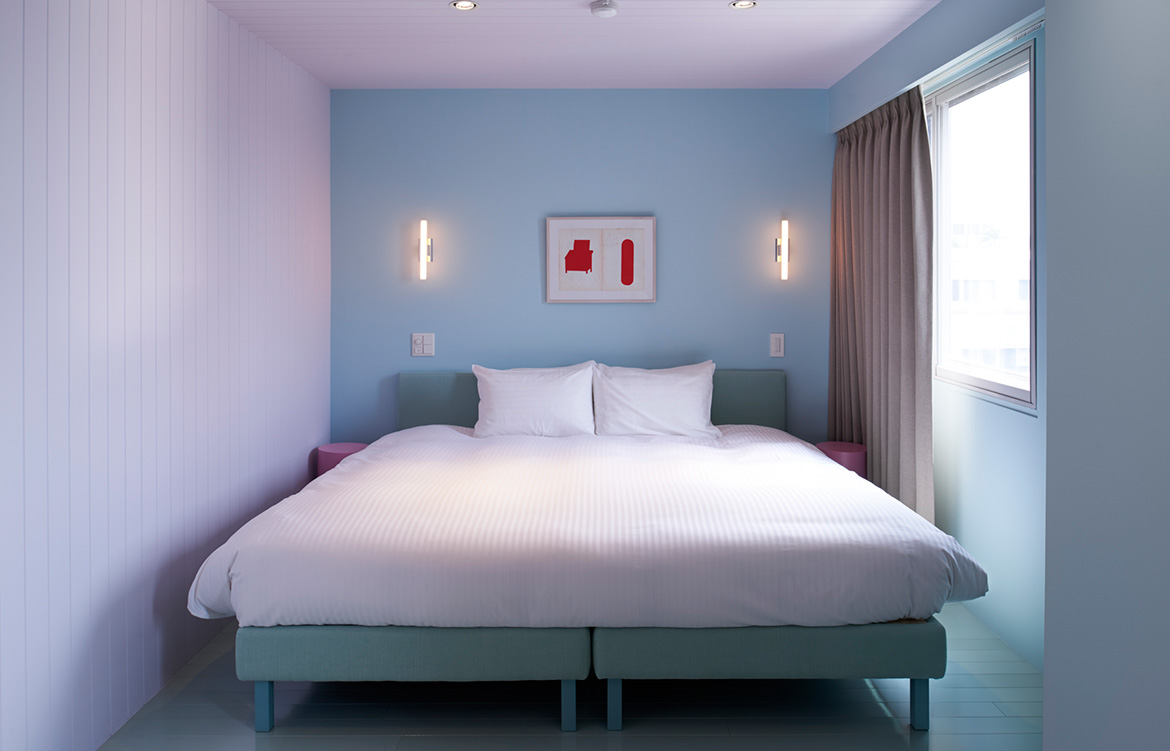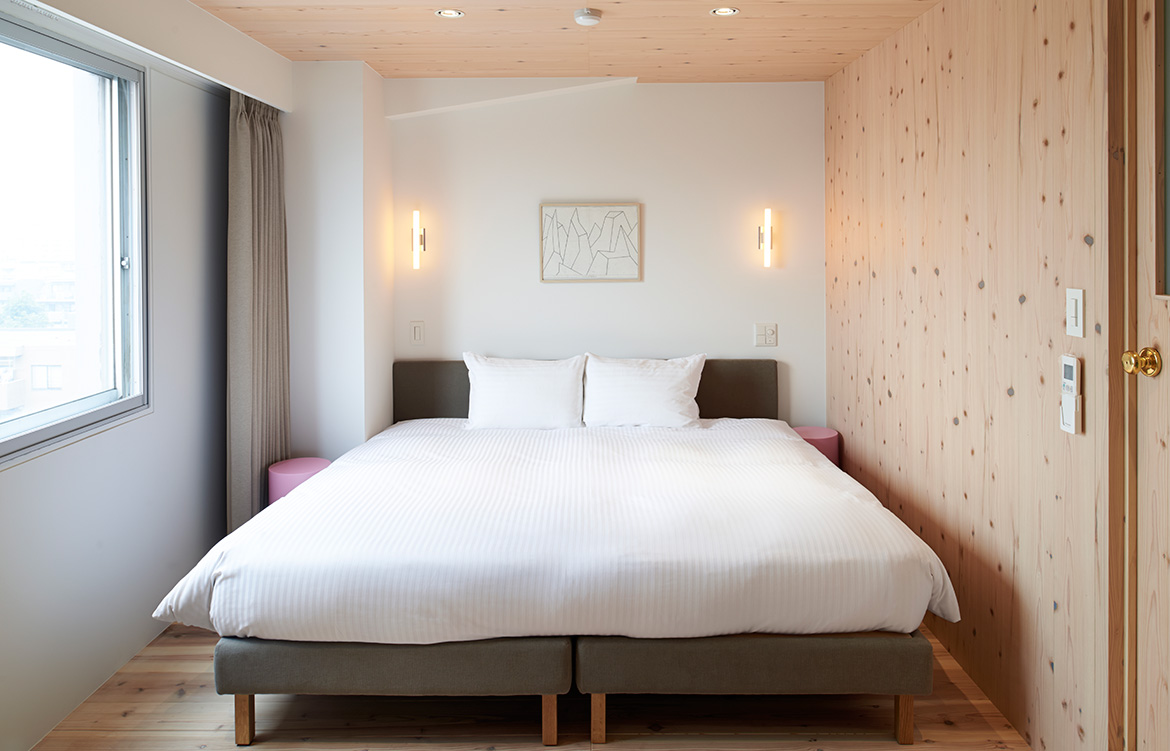 The slightly out of the way location in Meguro will suit those with a bit more time on their hands to explore the local area. Kano Coffee and roaster two doors down from Claska is a blessing for the coffee obsessed visitor. Kanno is housed in a semi-industrial shrine to great brews and offers some of the best drip coffee money can buy.
Around the corner, heading right you'll find great take away sushi, little late night bars and the nearest metro. While in the other direction, you'll discover row upon row of great furniture stores selling antiques and vintage collectibles. Don't miss a visit to the Tokyo outpost of the legendary wine bar from Paris, La Verre Volé. It's conveniently located just a short distance from the hotel.
Tei Shuwa, who is obsessed by ideas and craftsmanship, has ensured that everywhere you look there is visual harmony at Claska, with a subtle visual cue to traditional Japan for those who look.
Don't miss the store for great local products to take home.
Claska Hotel
claska.com/hotel
Words by Belinda Aucott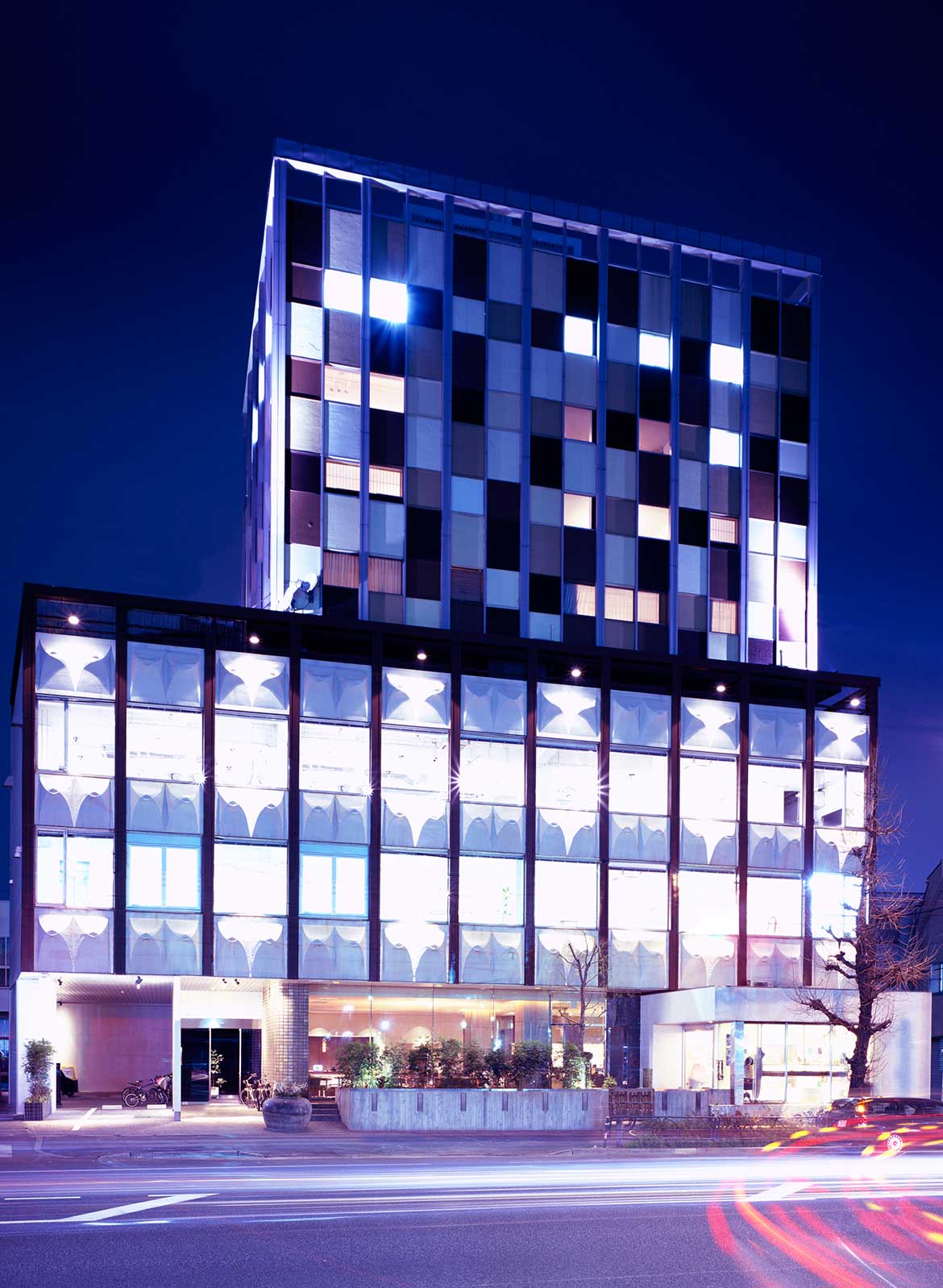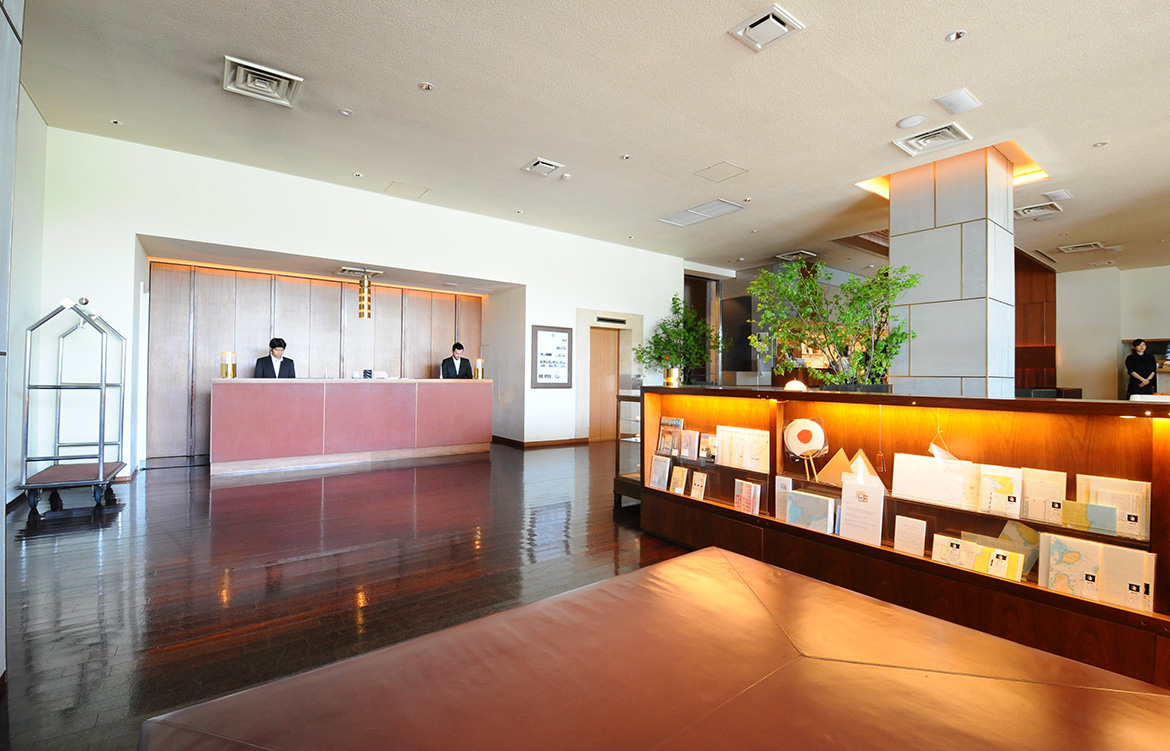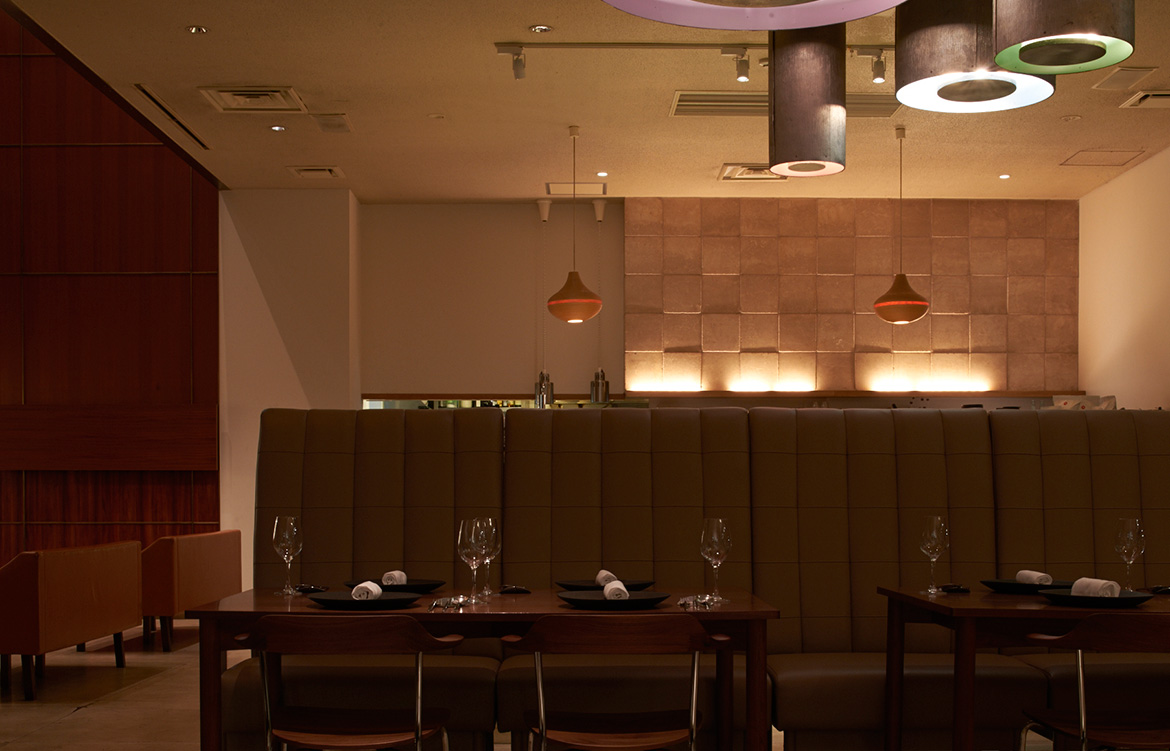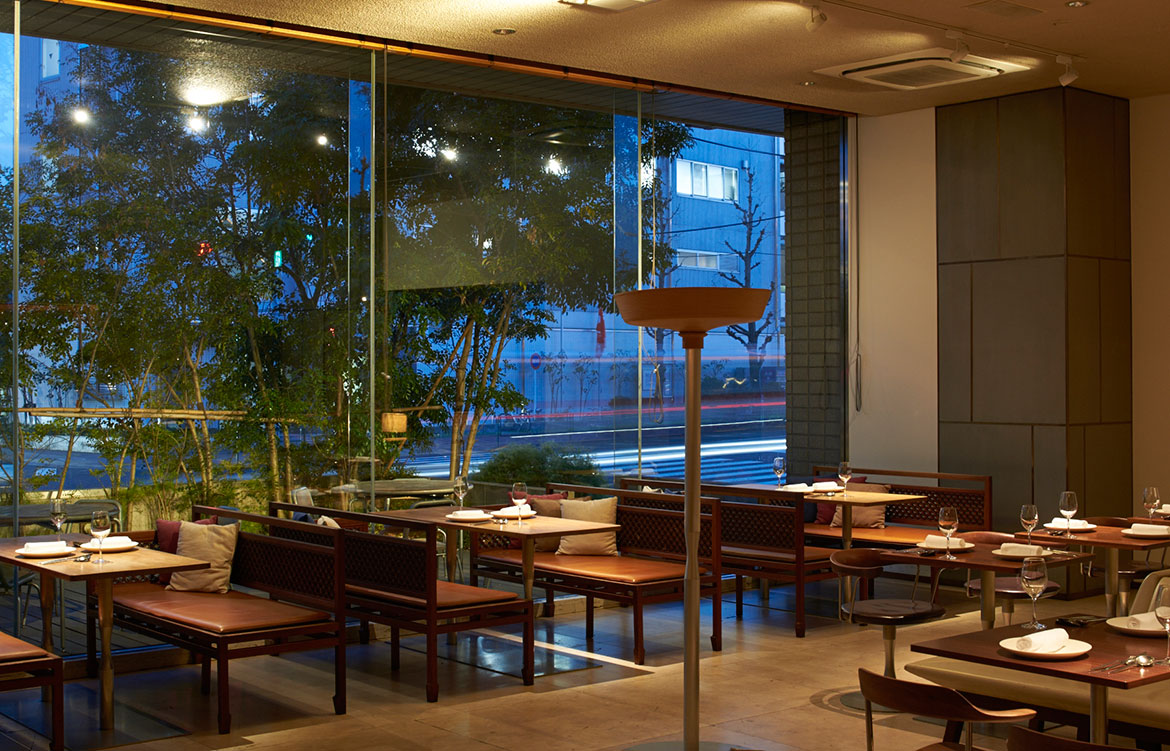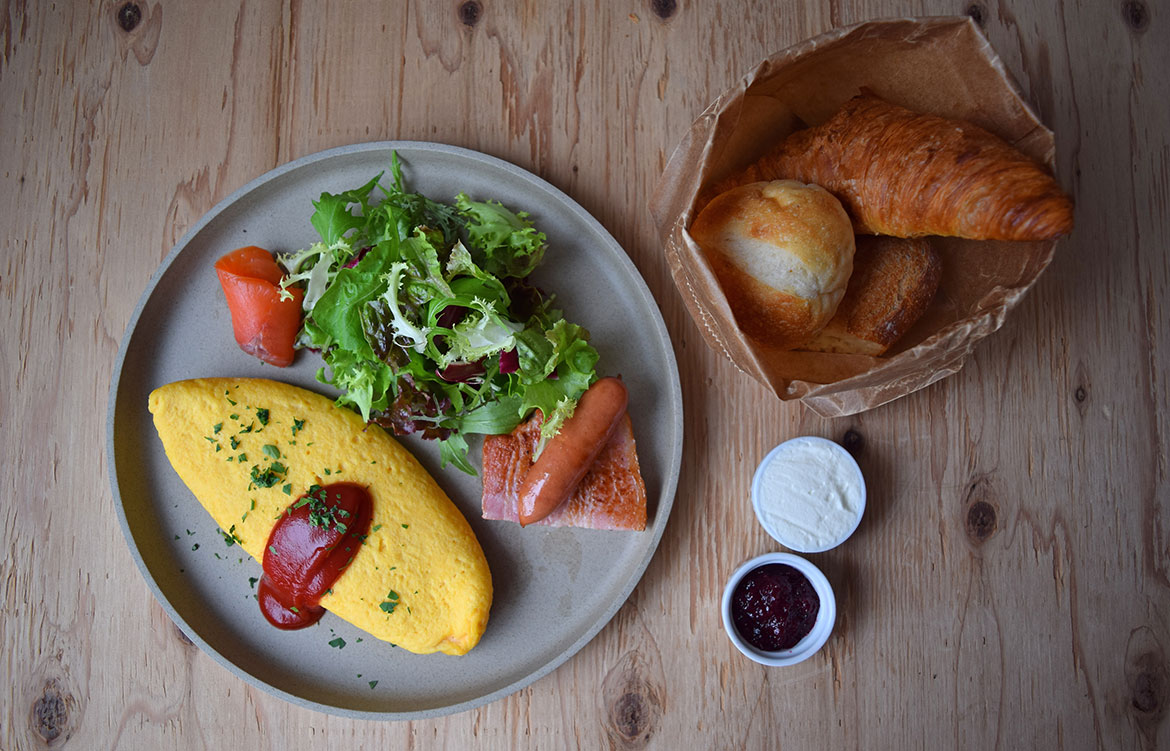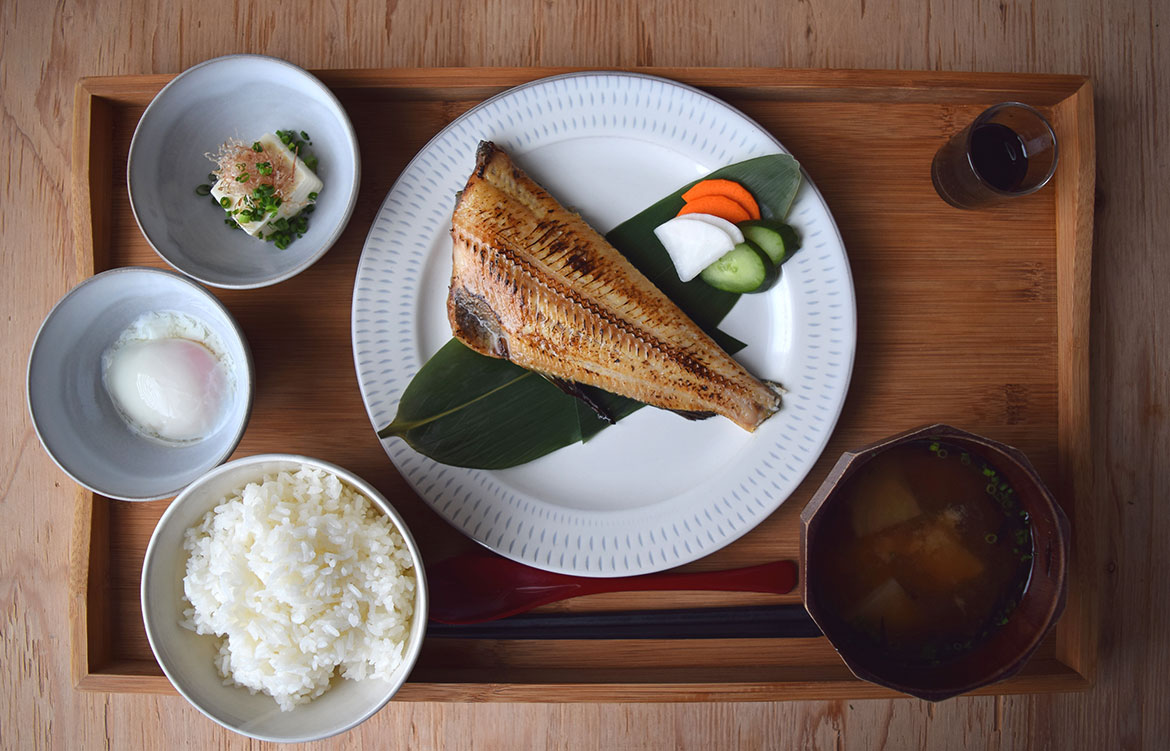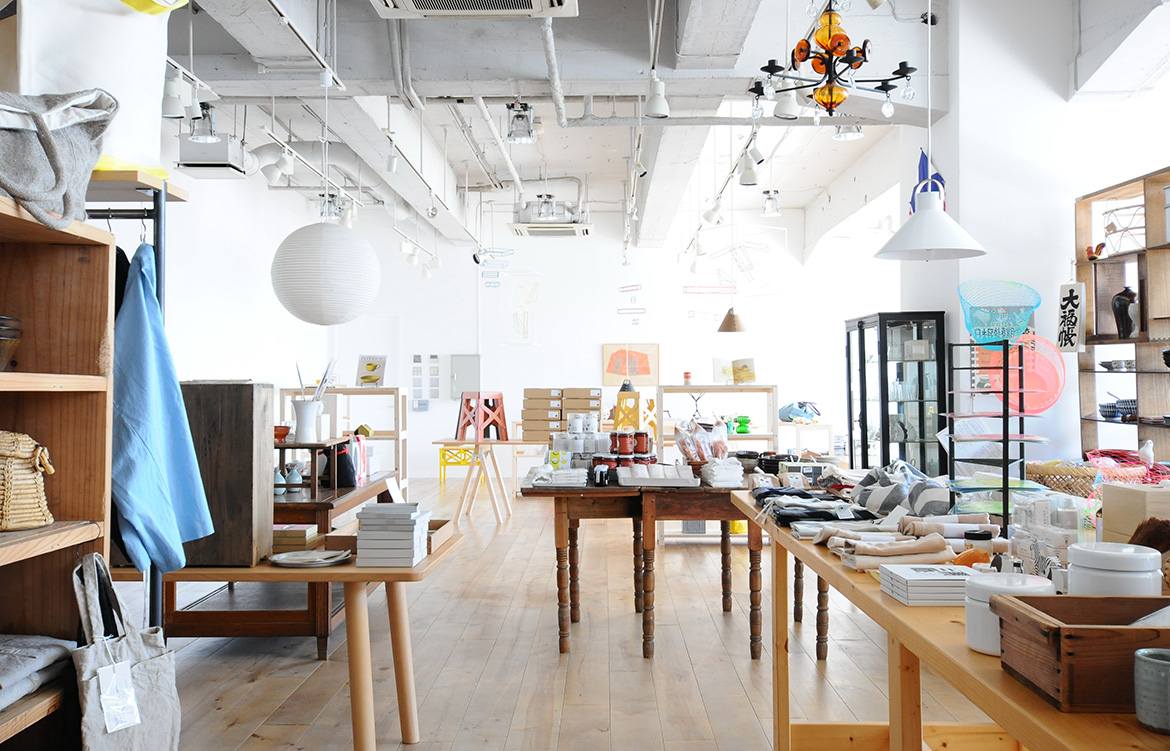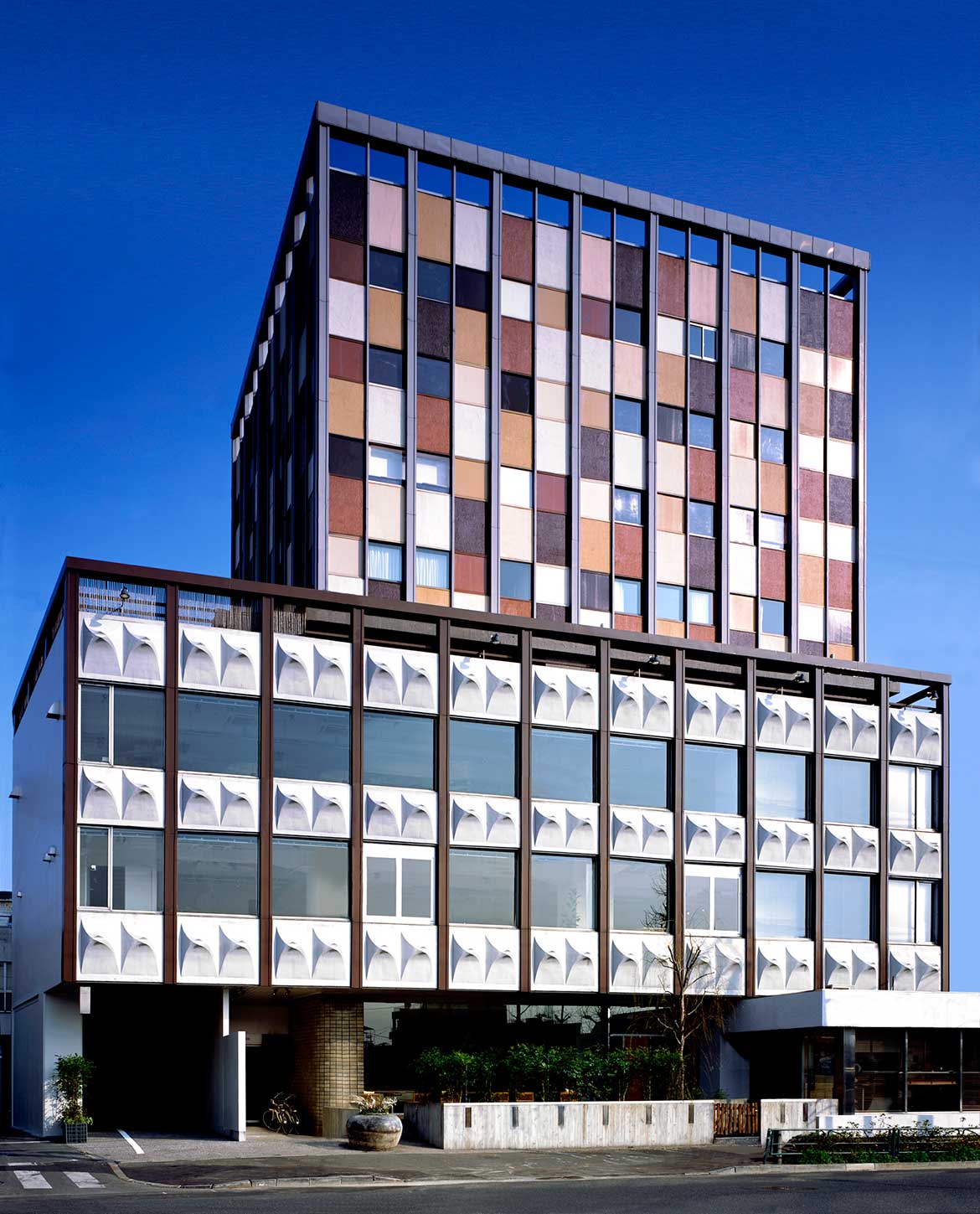 ---