CM Studio was approached by the clients with a desire to see an outdated and dark rabbit warren of an apartment transformed into a sophisticated and relaxed coastal home.
Designed as place for a couple to retire, the apartment features space for entertaining visiting family, a spacious kitchen as the heart of the apartment, a rumpus room and guest house for visiting grandchildren. CM Studio took the space as an opportunity to juxtapose the warm open living spaces, with smaller more tranquil private spaces – paralleling the rugged nature of the oceanic site with the warmth of a modern apartment.
This contrast continues with the private spaces using a curved Mafi timber feature wall, seta against doors to private spaces, which are hidden, flush with the finished face of the wall. This separation between public and private is accentuated by the depth of the wall, which creates a transition zone between the two regions. Care was also taken with the doors to the other private spaces, including the master suite, and utility room, to make them disappear into the walls.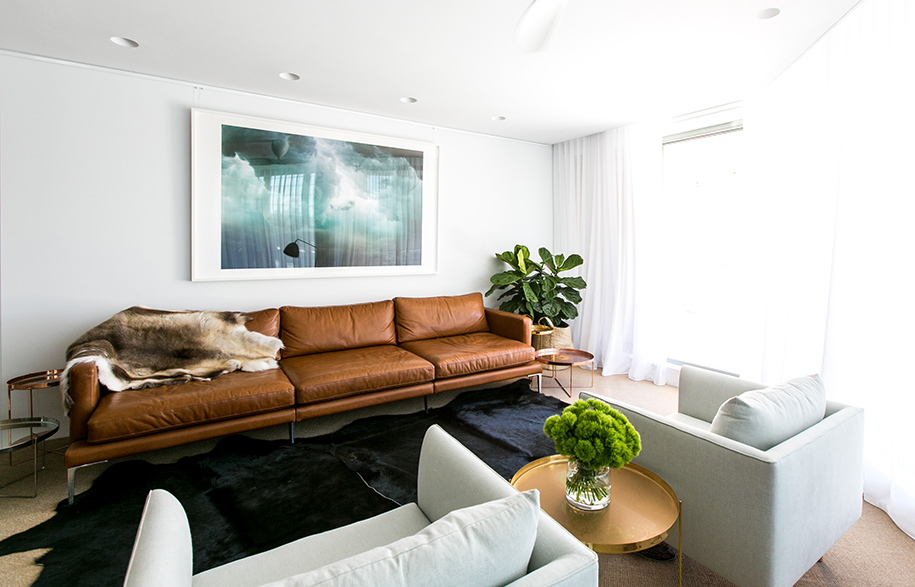 A relaxing and modern palate of Carrara marble, honed Beechwood stone, linen, felt, leather, and fur makes for an unassuming yet sophisticated furnishing. This sense is spread this throughout the apartment through the joinery in the kitchen, master robe, bed head, and en suite. The open design of the en suite, enclosed only by a sheer curtain recalls the clients' favourite boutique hotels of South East Asia.
The finish product answers the client brief in a way that's unique and specific to its Manly location; simple and beautiful yet classy and localised to the coastal locale.
CM Studio
cm-studio.com.au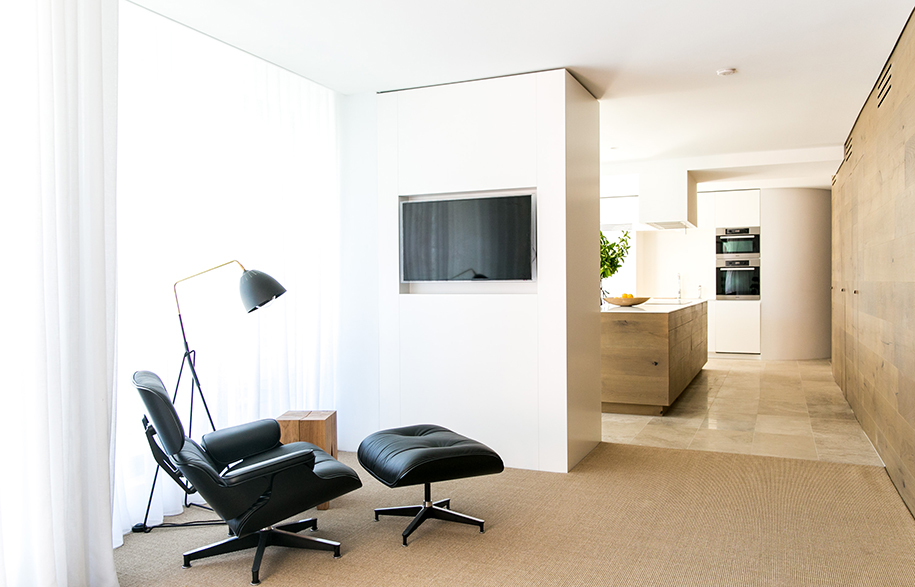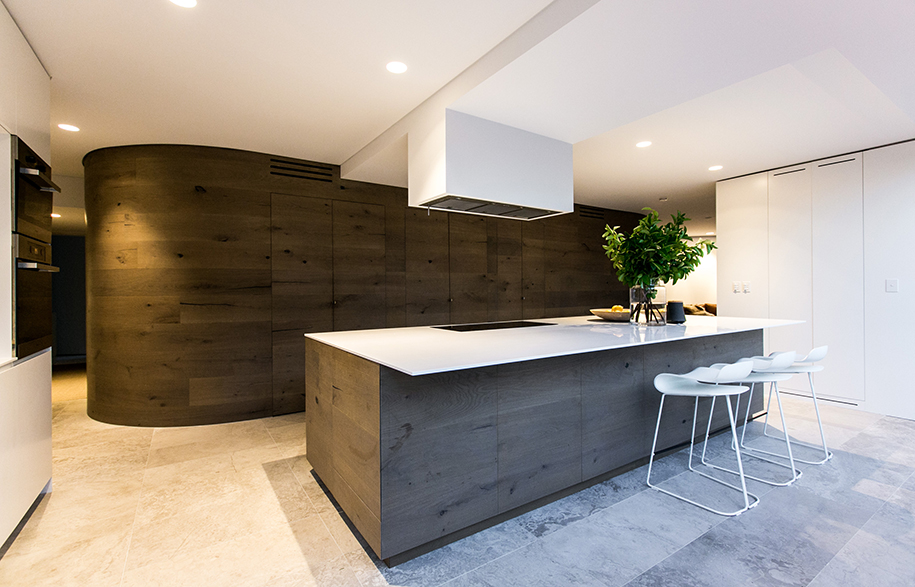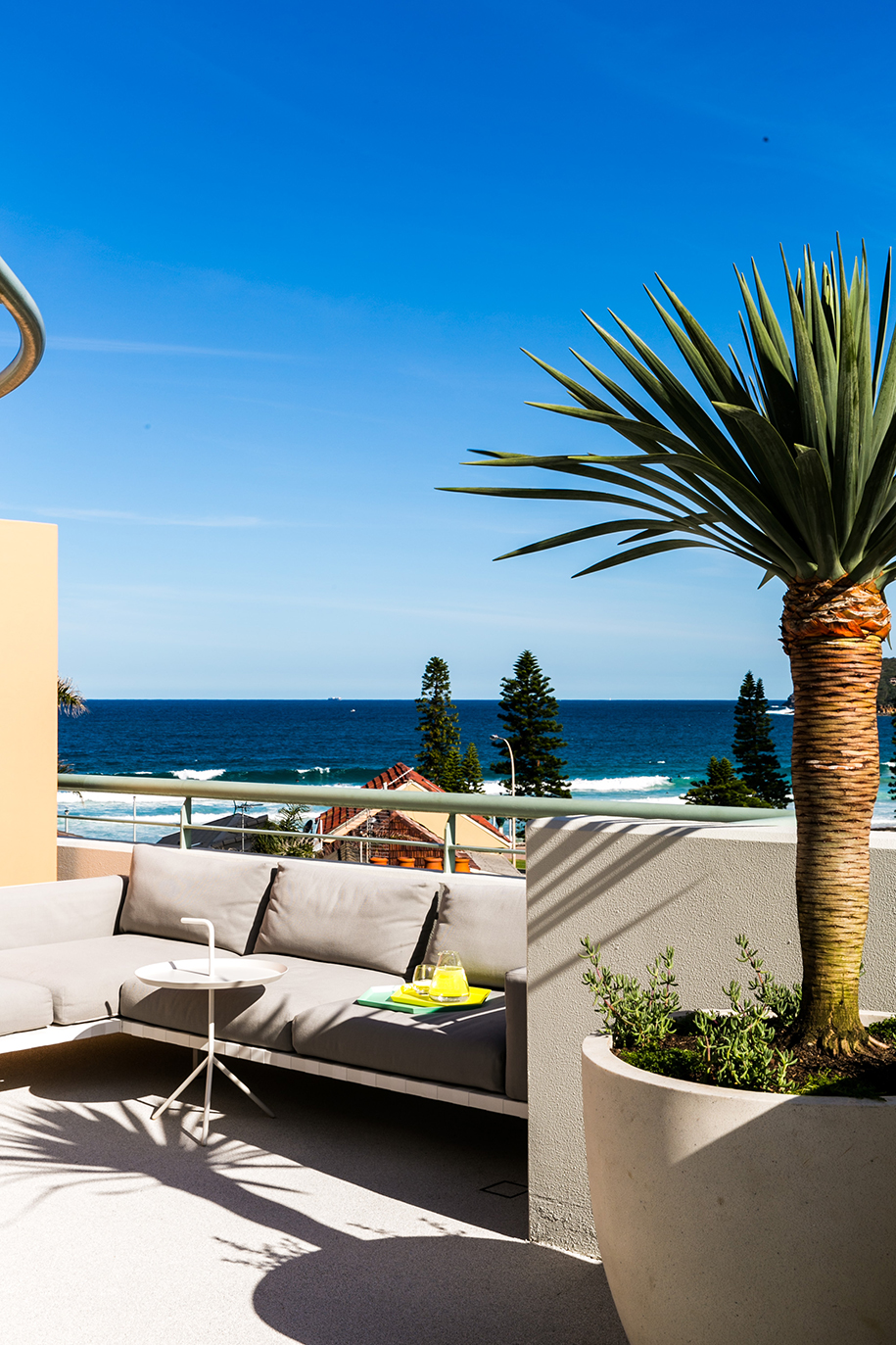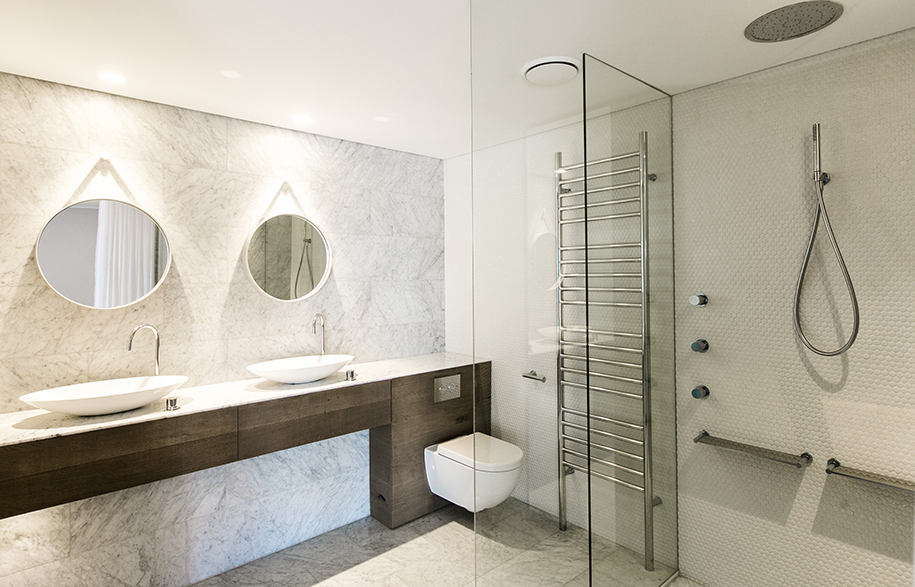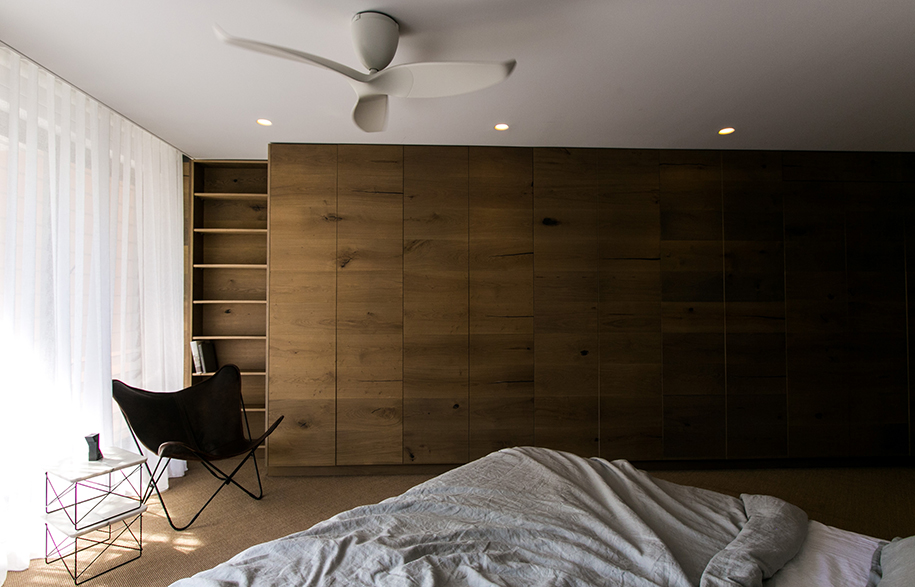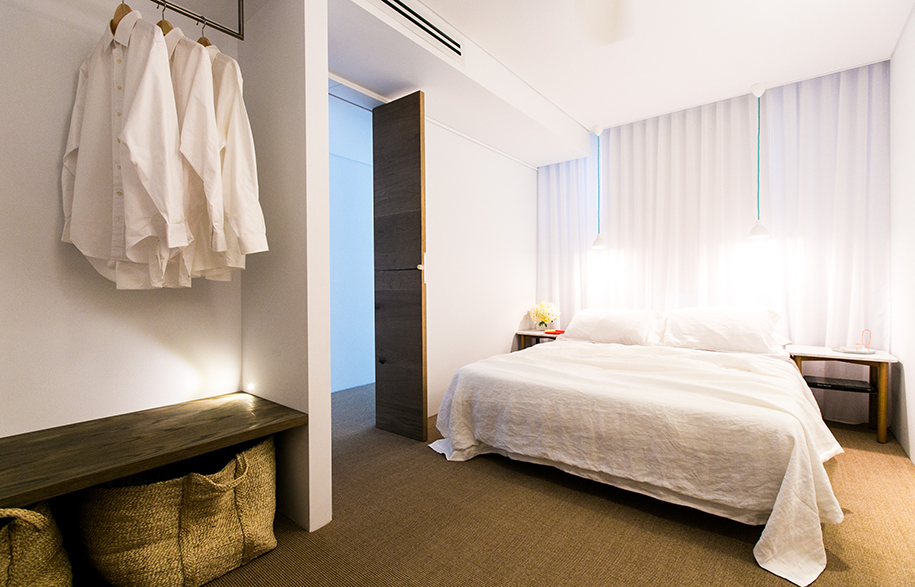 Tags: Home Architecture, House Architecture, mafi, Residential Architecture
---