Located in a small coastal holiday town south of Perth, a sloping block and a desire for site cost efficiencies led to a design solution that retained the lower floor and existing retaining walls. It grafted on a new open plan upper floor, which enables the owners to fully enjoy superb views northeast across the Peel Estuary.
Spatially, the new upper level is arranged with living areas to the north, sleeping to the west and an art studio and office to the south.
A closely spaced Jarrah batten balustrade to the northern deck ensures views across neighbouring sheds and allows for backyard detritus to be cropped out.
"The main bedroom curves around from the west elevation towards the east to address easterly views of the estuary and amazing sunrises through the neighbouring trees," says Paul O'Reilly, principal architect of Archterra.
Ground floor rooms are reserved for regular visits by children and grandchildren, and enable them to operate separately to the upper floor inhabitants across extended periods of time when required.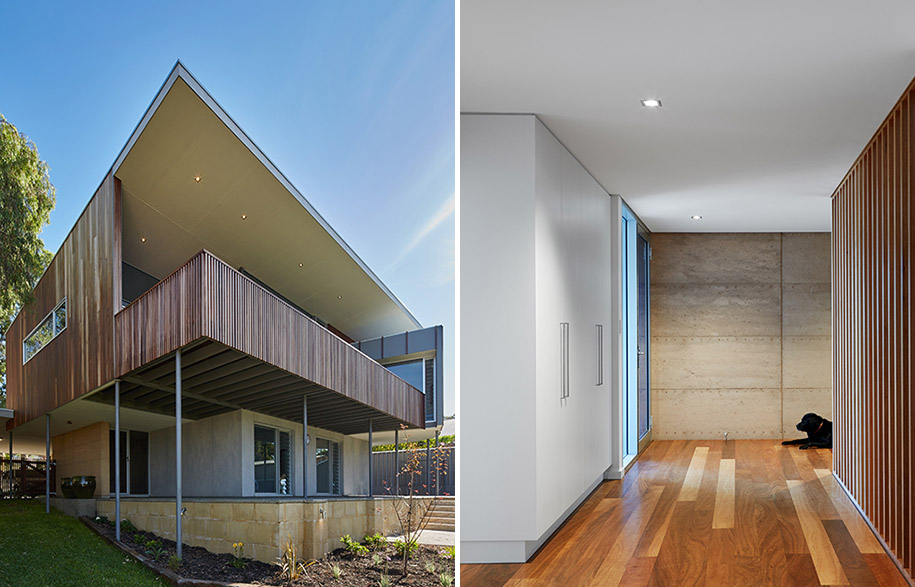 Deep penetration of warming winter sun to the main living space; strategically placed louvred windows to capture the afternoon sea breeze for summer cooling; a multi-layered insulation barrier in the timber framed walls; and a 3kW solar array assist in minimising the home's environmental footprint.
External wall materials have been selected to provide a mix of maintenance free textures and colours, including rammed earth, natural finish cement sheet and timber left to naturally age.
After beach and crabbing trips up the estuary, an external shower awaits for a quick wash down before catching the sunset.
Archterra
archterra.com.au
Photography: Douglas Mark Black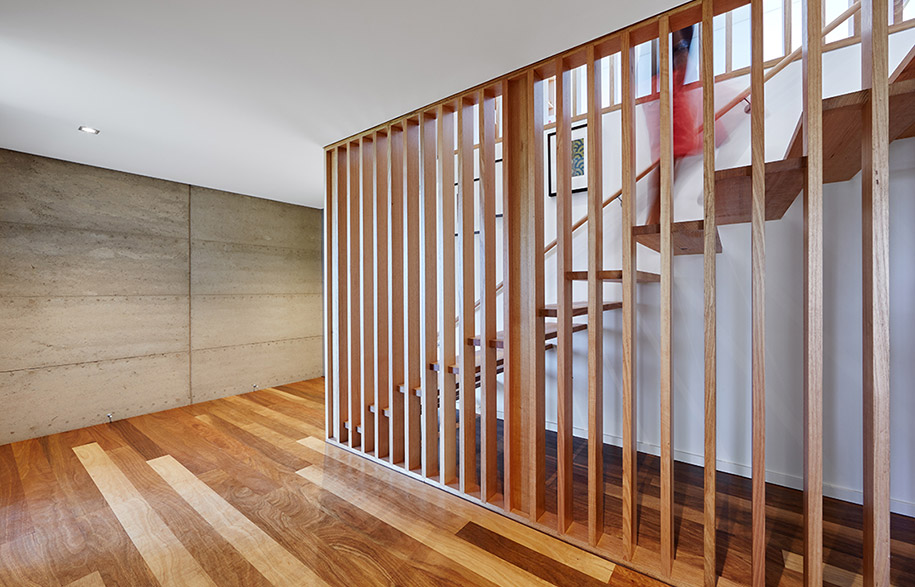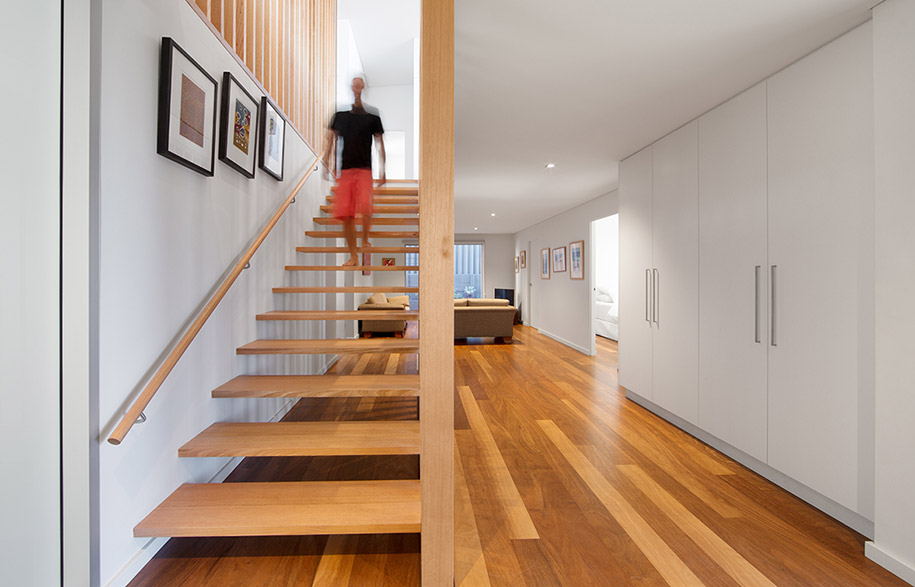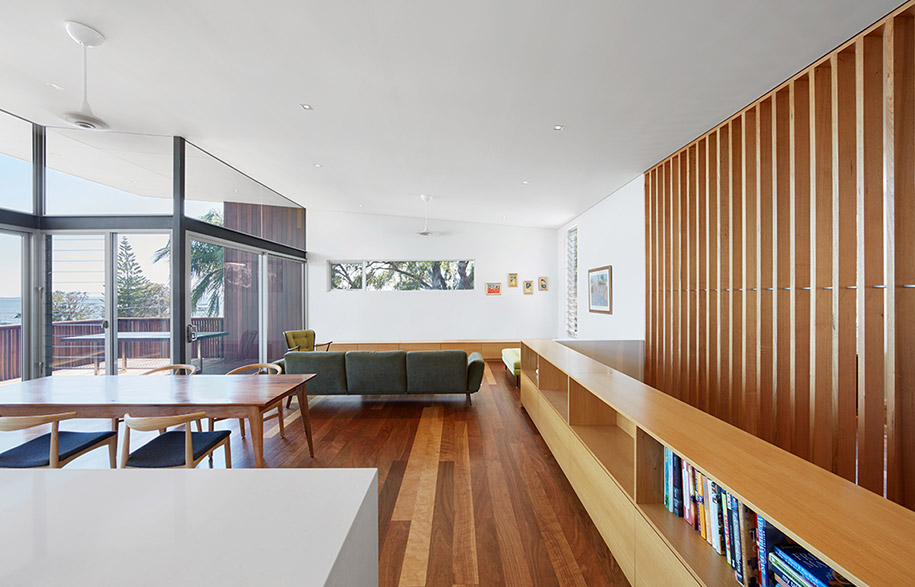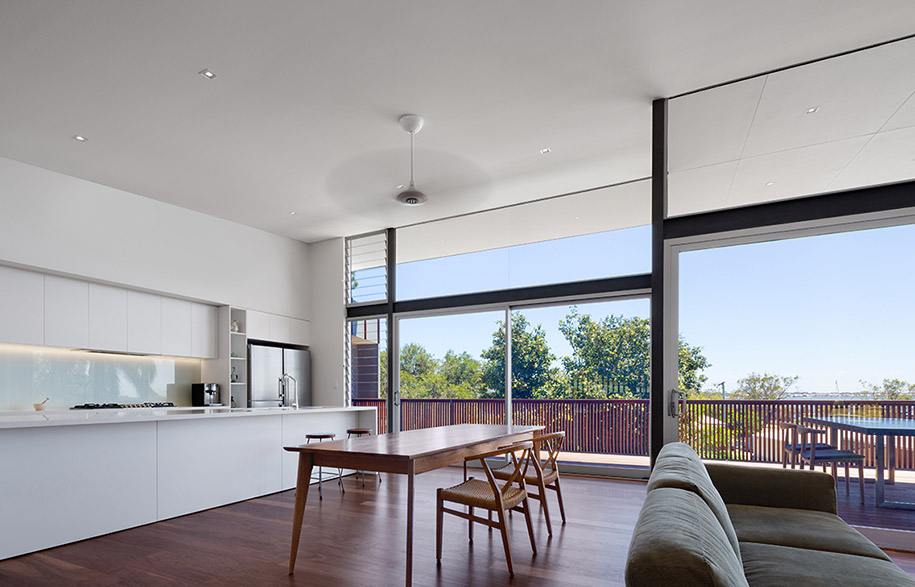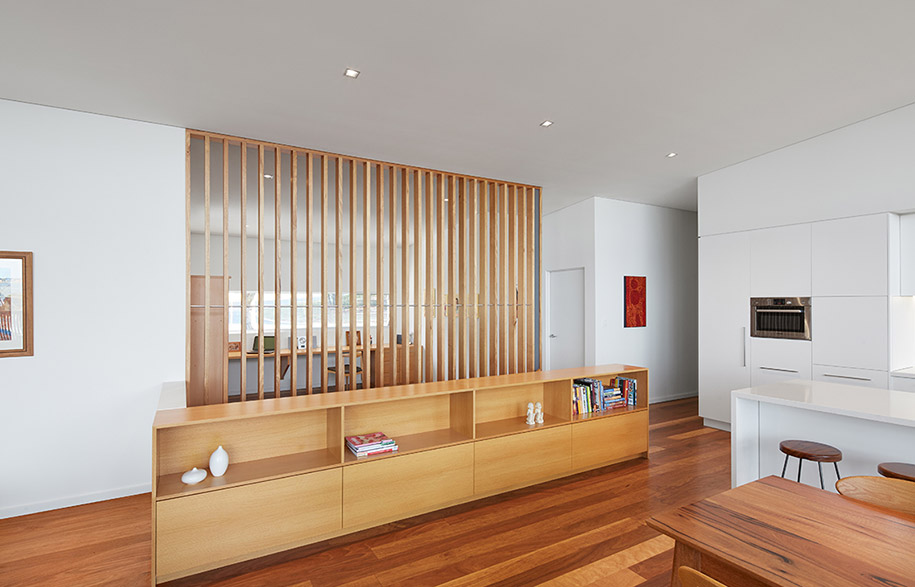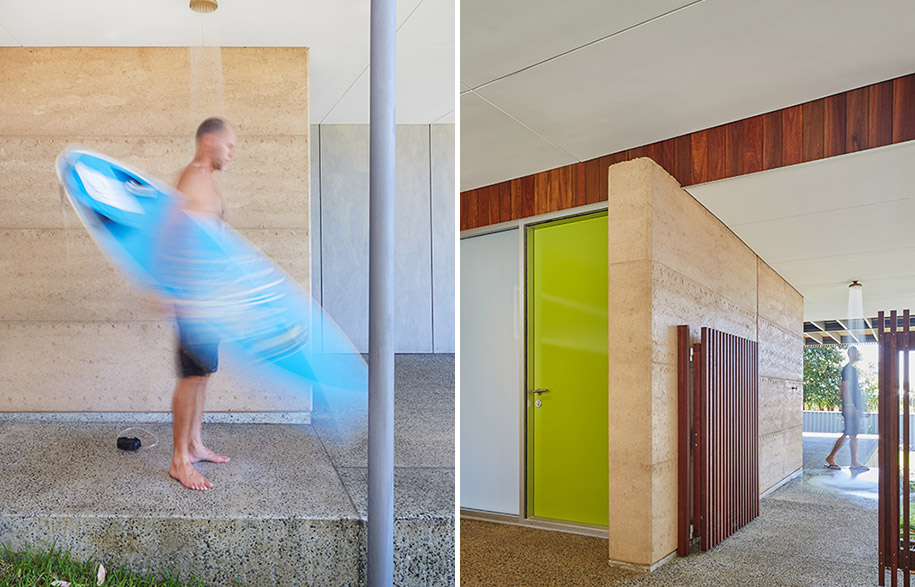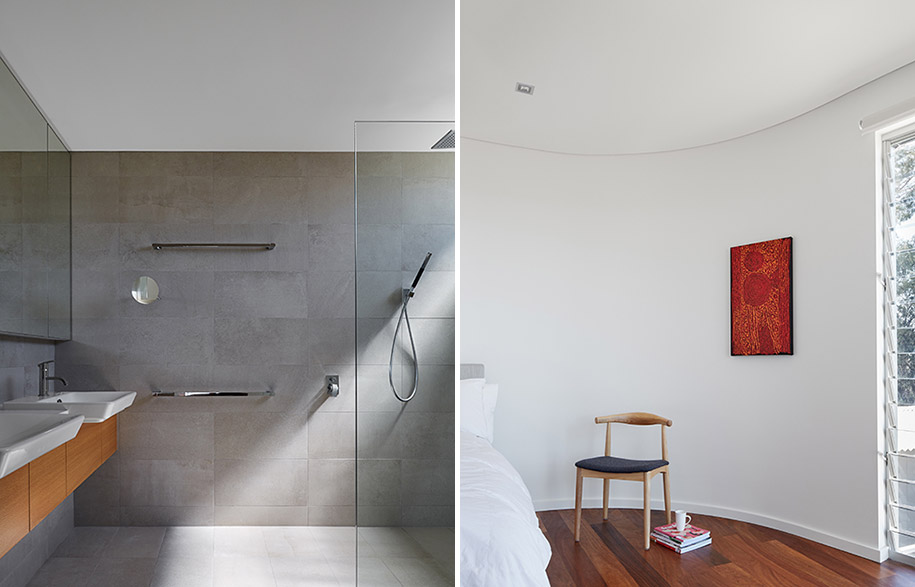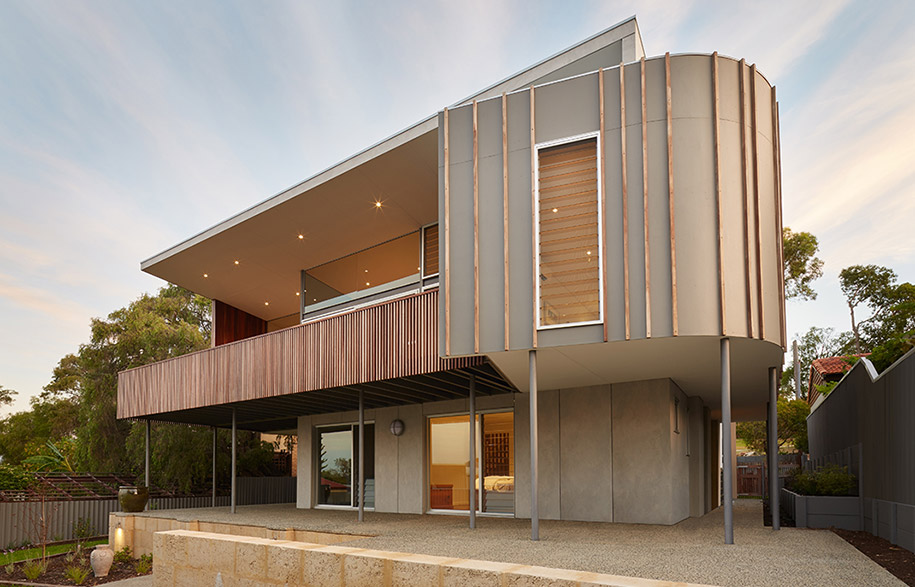 Tags: Home Architecture, House Architecture, Residential Architecture
---