Presented with a generous brief for a five-bed, four-bath new build of approximately 500sqm and a site in Gordon Bay with fantastic views of cliffs and ocean, Architect Madeleine Blanchfield was determined to realise a home that satisfied both the resident's domestic desires and connected with the natural context.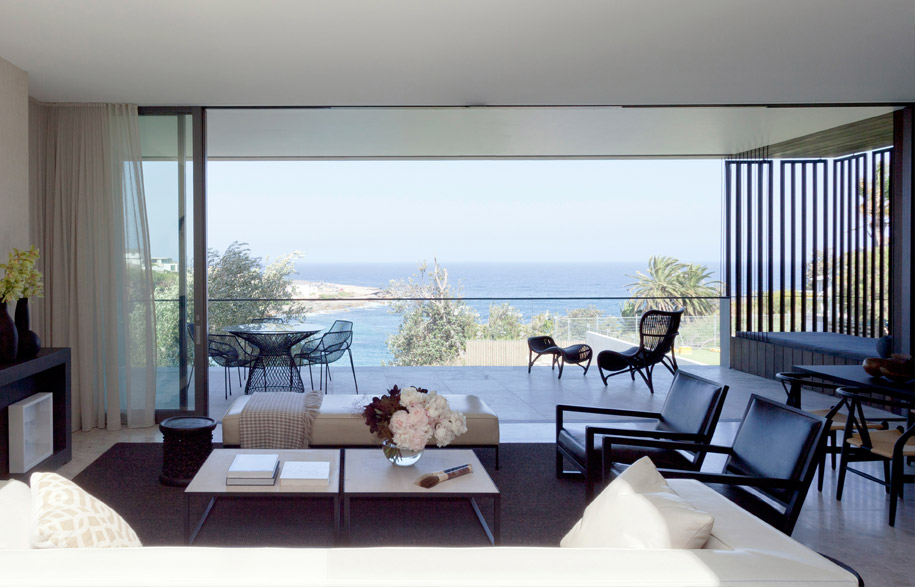 "The site is very steep, has amazing views but is on a public foreshore" Blanchfield explains, "The views were a great opportunity, maintaining privacy with lots of glass and getting light and air into the back of the steep hill were challenges."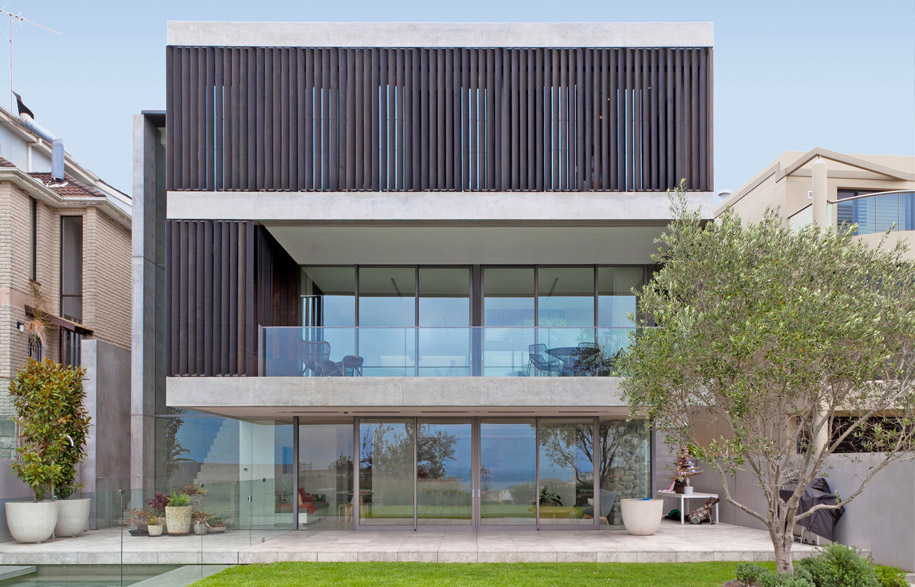 To address this the entire seaward façade of the structure is floor to ceiling windows and internal living spaces are open and flexible, thus sunlight can penetrate deep into the building's recesses and the view is ubiquitously accessible.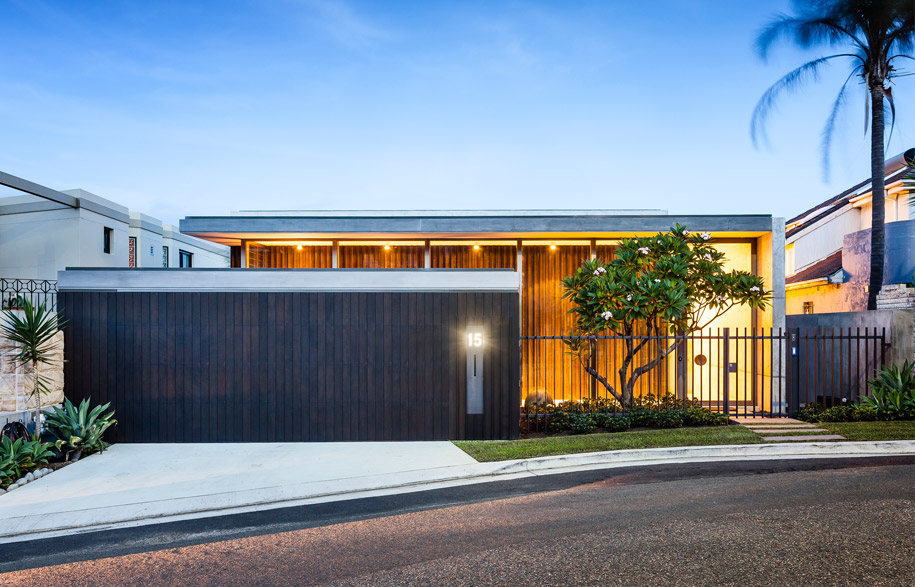 Particularly striking is the nine-metre high window that looks out over the pool and coast beyond, creating a sustained motif of elongated, transparent and reflective textures. Visible the moment one steps through the front door, it sets the tone for the dwelling.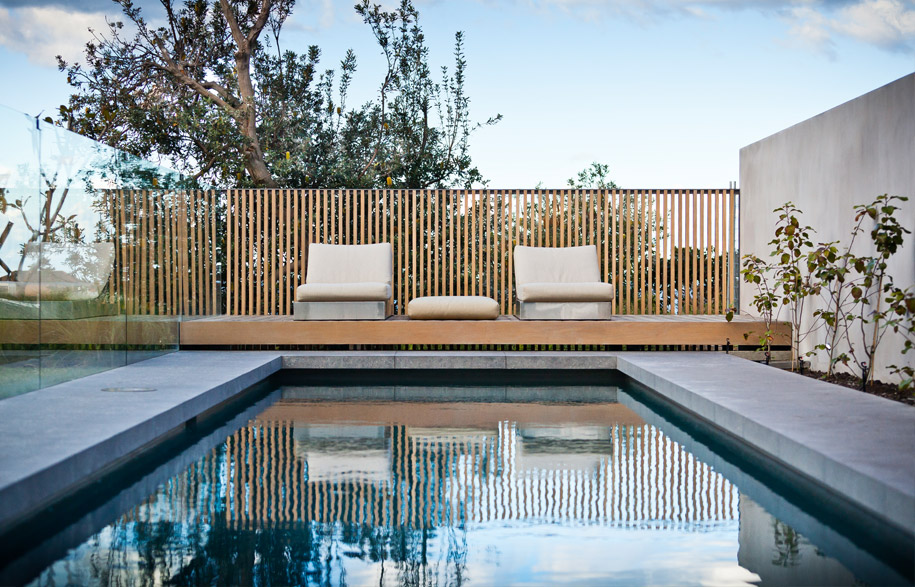 Vertical louvers on the upper storey windows mitigate direct sunlight and create privacy in bedrooms and baths; beyond their sheltering function, they also contribute a welcome contrast in finish to the structure's external appearance.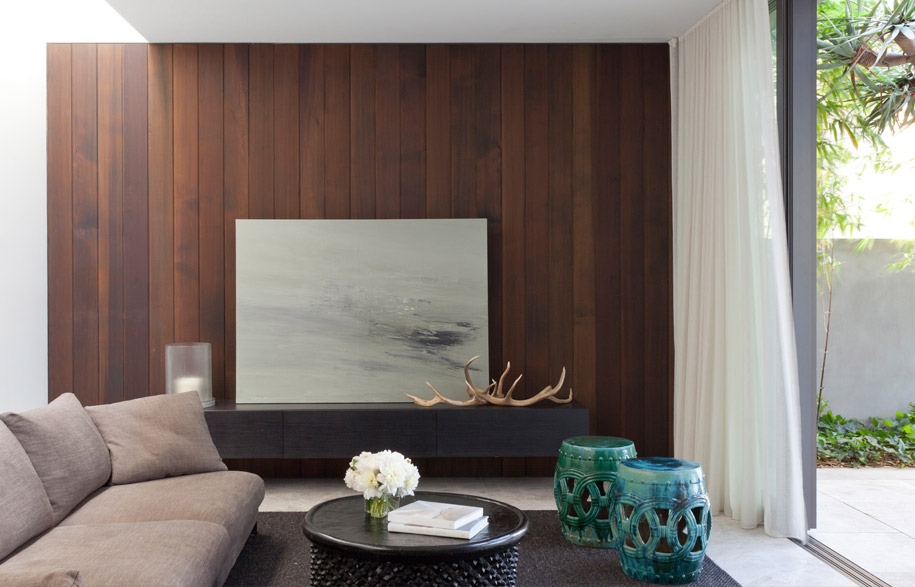 The house's materiality is sustained from the exterior to the interior, with a predominance of stained cedar on the walls and off form concrete. These finishes also maintain a connection to the foreshore environment, referencing the weathered boat racks and rocks of the bay.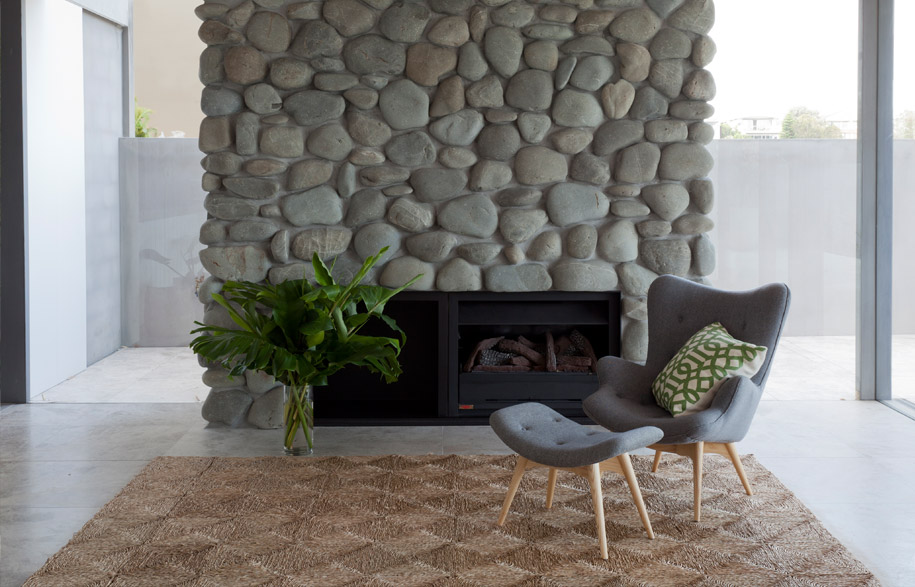 Alongside materials, vegetation is brought into the home through the use of courtyards and gardens. Interior volumes are created by a series of intersecting planes, and are treated as part of the exterior rather than being decorated rooms.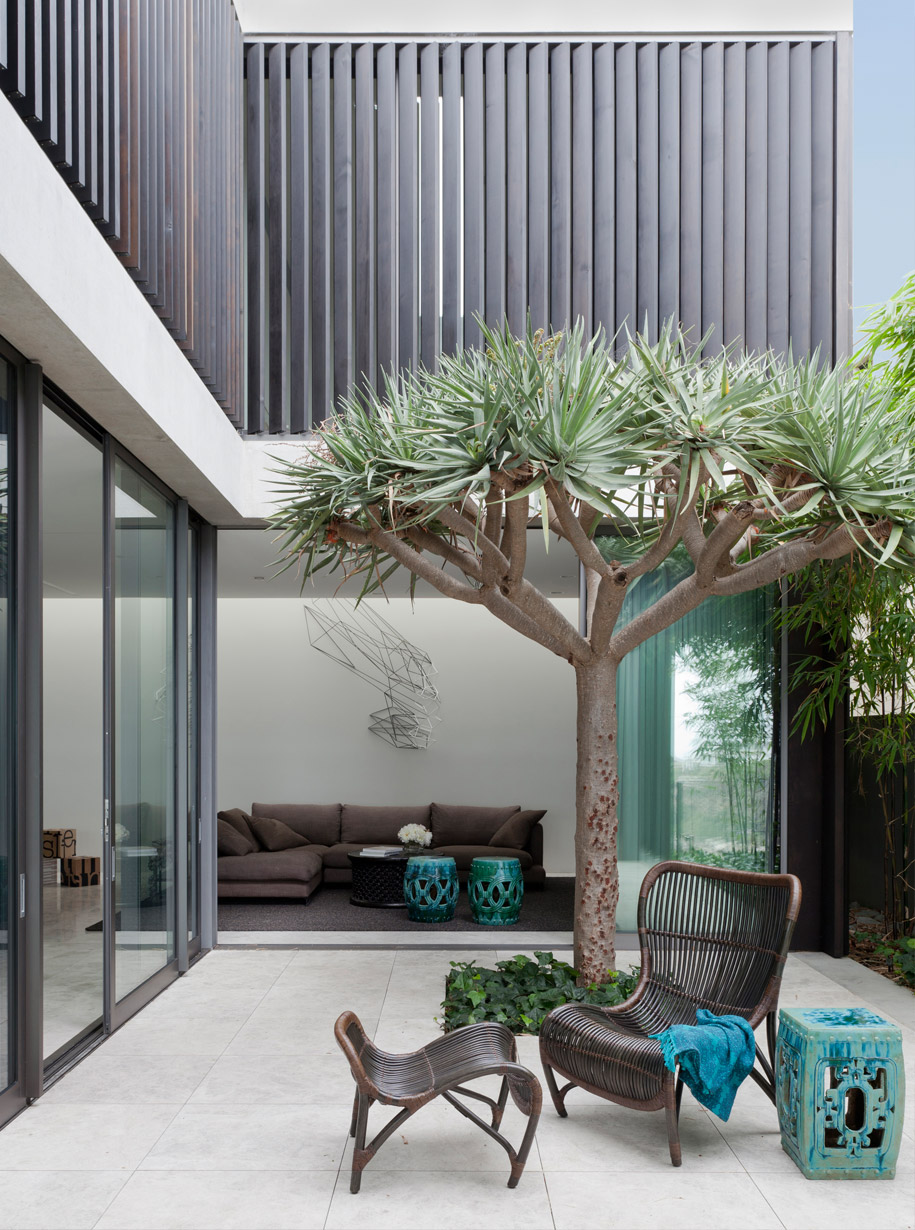 Creating such strong connections between internal spaces and the external context whilst retaining a sense of sanctuary in a home is a complex balancing act, but, as evident in this project, when successfully achieved creates a complete and compelling dwelling.
Photography: Felix Forest; Robert Walsh
felixforest.com
robertwalsh.com.au
Madeleine Blanchfield Architects
madeleineblanchfield.com
Tags: Home Architecture, House Architecture, Residential Architecture
---