Located an hour north of Manhattan, the supermodel's home is awash in white with bright pops of color. The kitchen was designed by Coco herself, along with her husband James Conran who have created a space that's both contemporary in style, and family friendly in function and aesthetic.
With a model's eye on design and colour, Rocha explains how much she loves the large open plan kitchen, living and dining space and emphasizes the crucial role of materials in this transformation; "We kept the design simple yet contemporary… Materials were really crucial in bringing the whole look together."
The 50-foot long open space is the result of a total gutting of the 1980s home – where kitchen, living and dining spaces now sharing the naturally lit space.
Functional and Beautiful
When it came to selecting new countertops, the choice of Silestone's Blanco Norte was an easy one. Ultra-sleek and ultra-durable yet easy to maintain, Silestone surfaces are as stain, impact and scratch resistant as they come. For Rocha and James, this means not having compromise style for functionality.
The Silestone finishes island serves as both a food work prep zone, as well as gathering spot and separator between the kitchen and living spaces.
Finish Combinations
In the end, Coco and James mixed together an array of finishes throughout the space – the dining room, where a copper theme is present, houses her favourite item; the AllModern copper chandelier that "looks like some Cold War-era satellite", Coco says.
With a huge passion for both colour and Pop Art, Coco's statement-making pieces bring personality to the space, and the Silestone Blanco Norte finishes – used in the kitchen as well as the living room fireplace – create a strong design cohesion throughout the spacious room. If you'd like to have the model looks in your own home, be sure to check out the full Silestone range online or at the Cosentino City in Alexandria.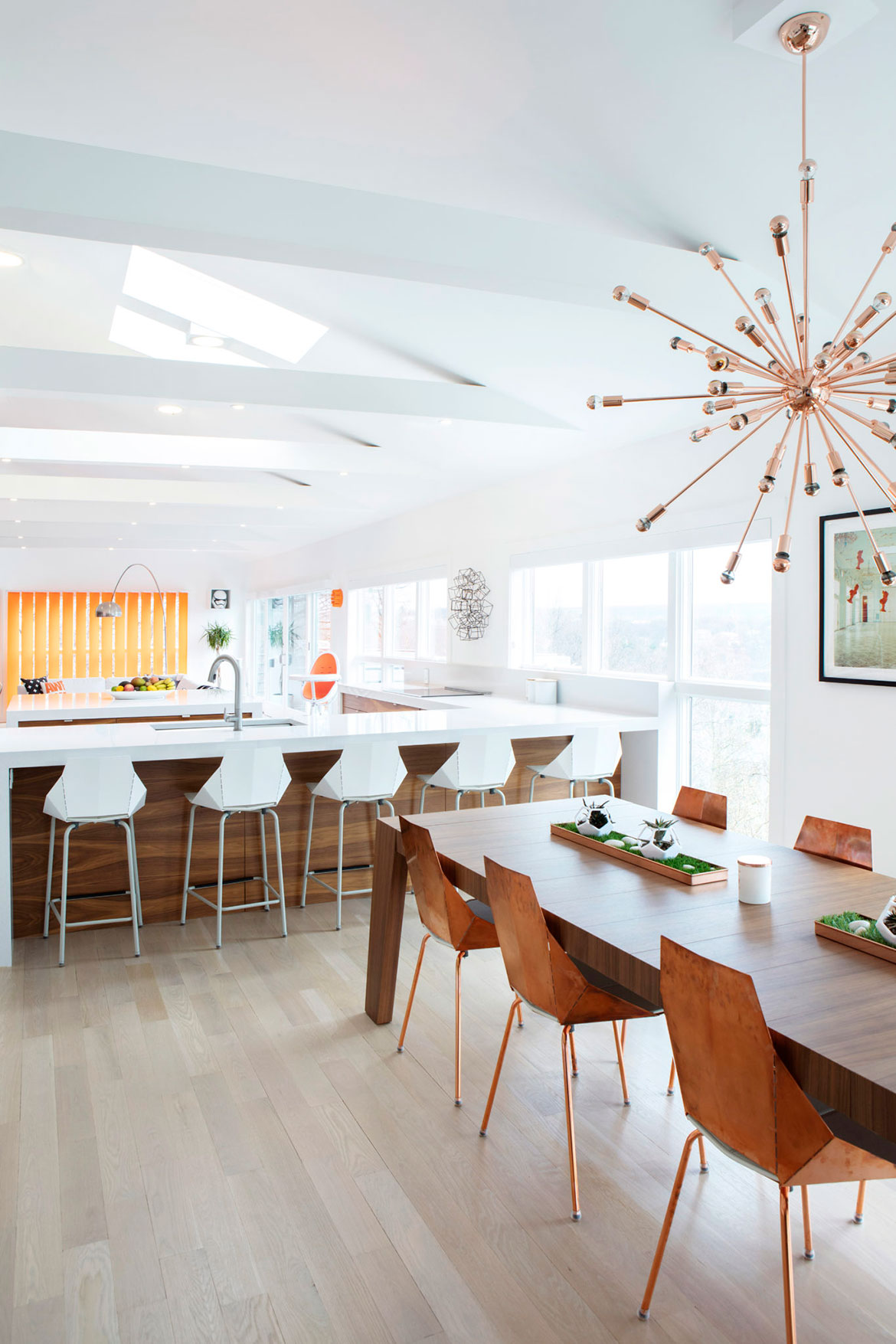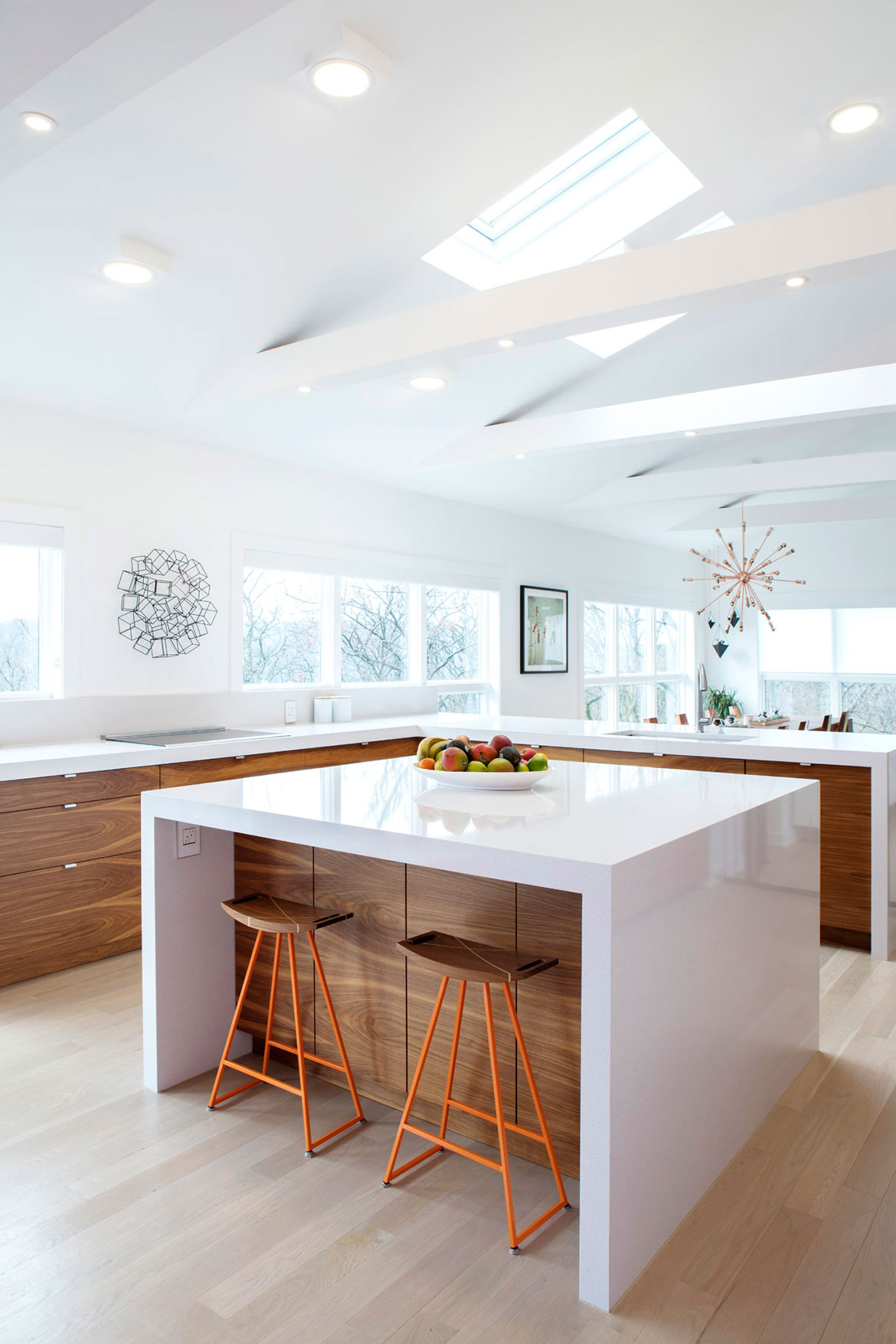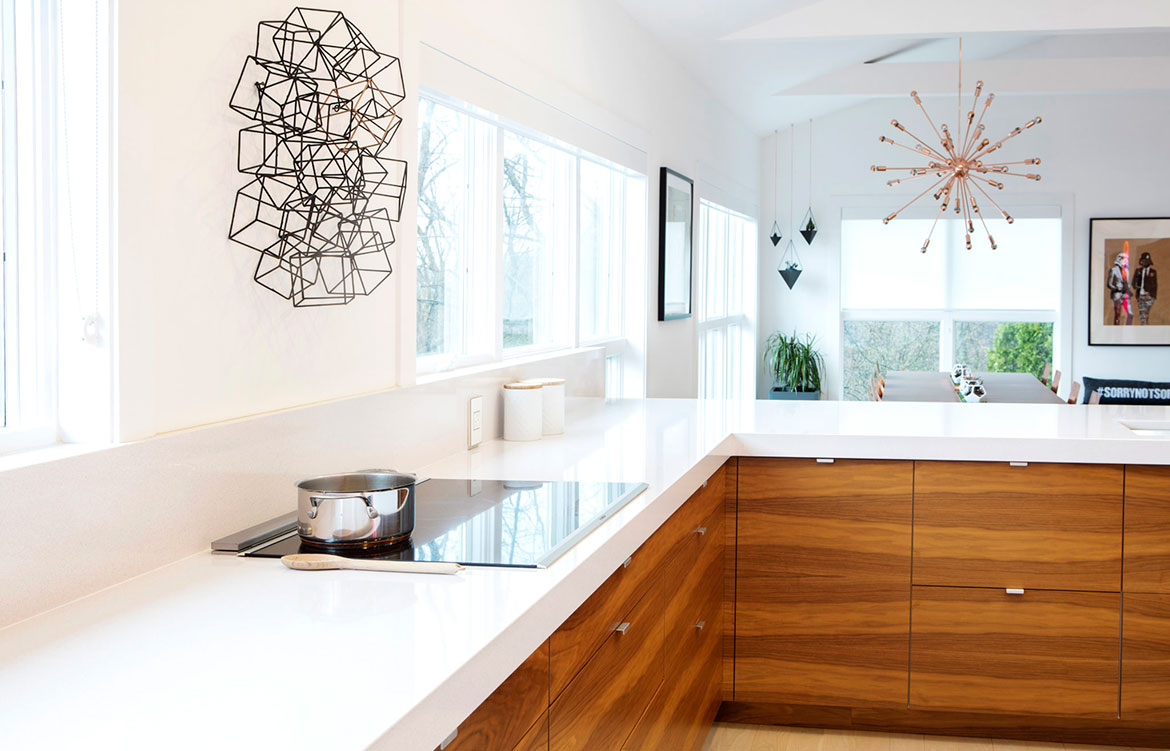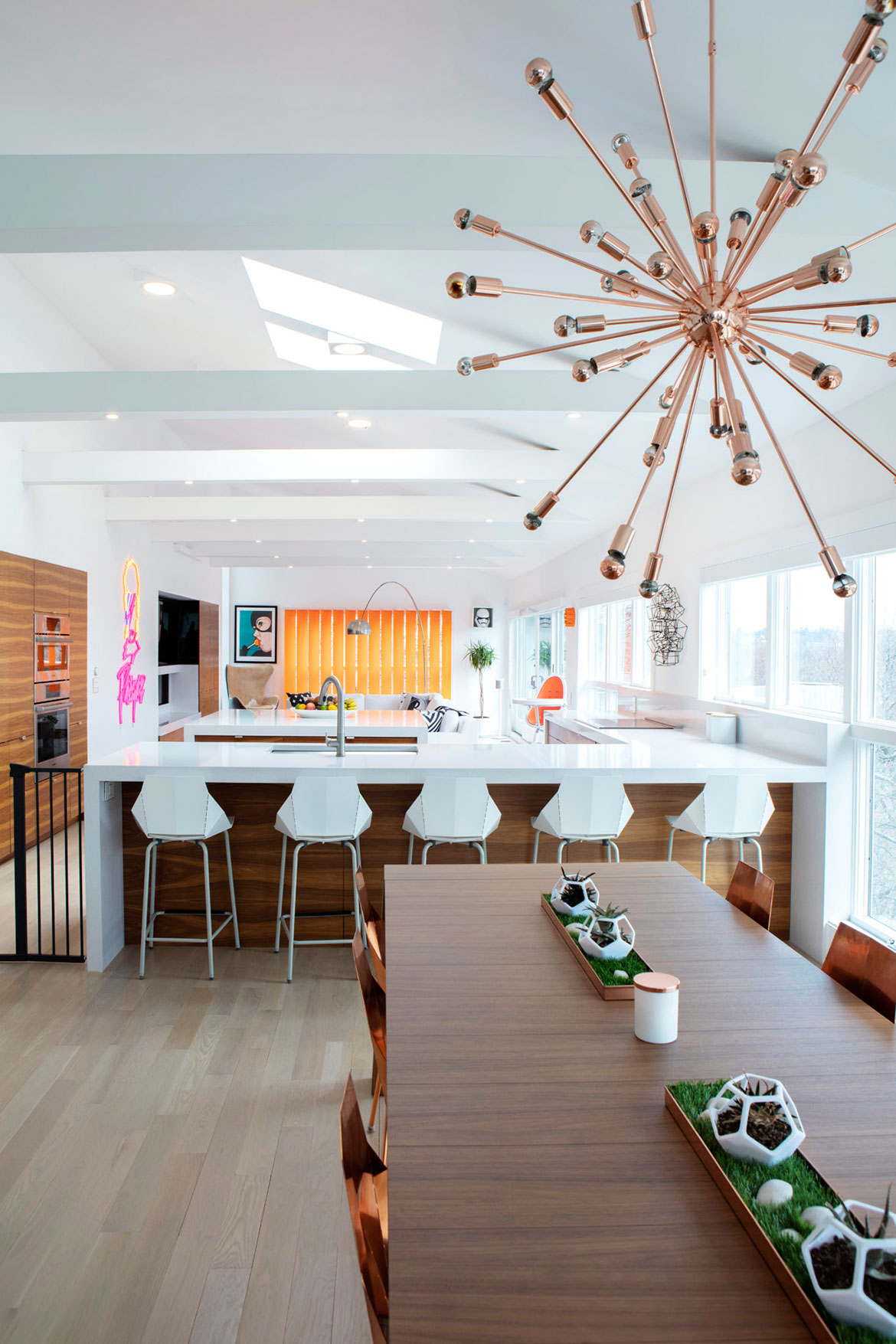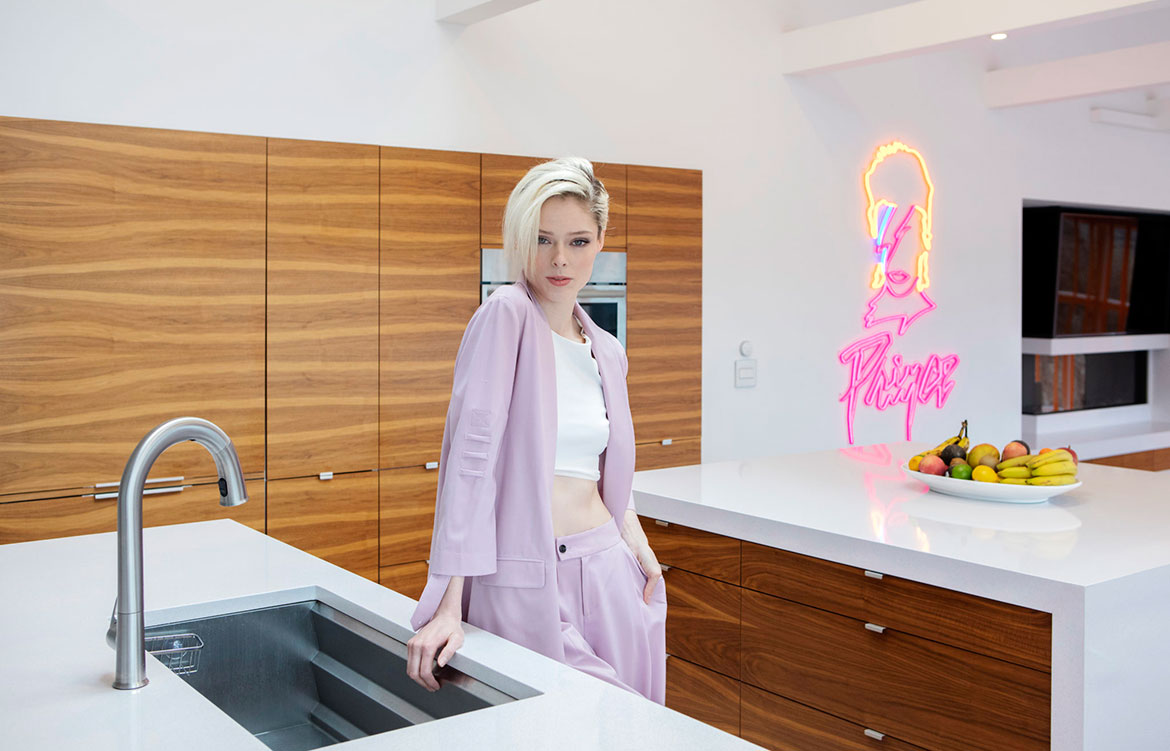 Tags: Cosentino
---