Located along a high village road in the countryside of Kandy, a Sri Lankan UNESCO world heritage city, Nisala Villa aims to respond to the rich architectural and cultural heritage of its nation, along with the tropical mountain landscape and climate.
The design is an exercise in abstraction and simplicity for Nath Rankothe & Associates, inspired by Sri Lankan 'up-country' living and ancient kingdoms, built utilising locally sourced vernacular materials and building traditions.
Moving up the hillside and through the villa, a linear sequence of spaces and platforms unfold themselves. There is a transition from the communal living, dining and entertainment terrace at the front of the building, to smaller private spaces and intimate gardens connected by a central hallway.
Furniture throughout Nisala Villa is manufactured or sourced from Sri Lanka; a combination of handcrafted colonial and Sri Lankan antiques and complementary contemporary pieces custom designed by Nath Rankothge tie the local aesthetic together.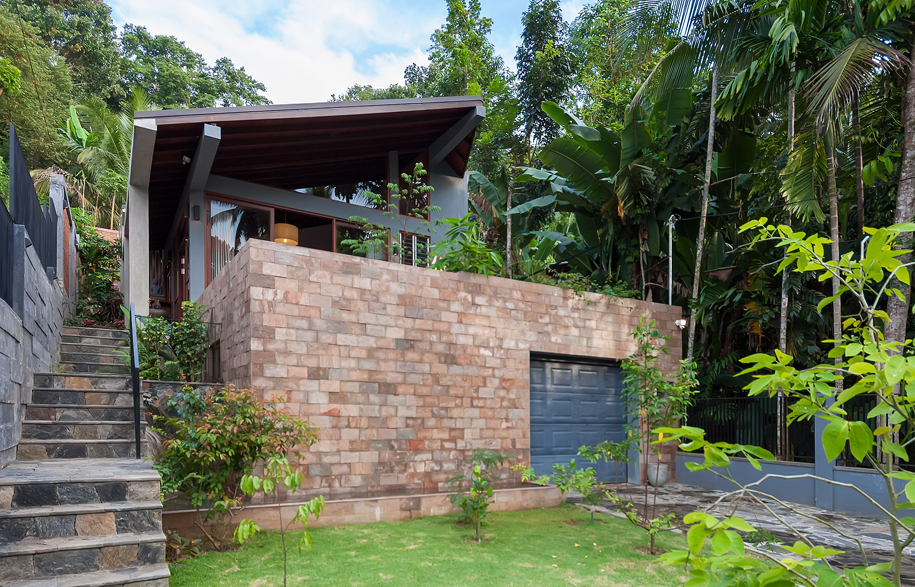 Throughout the design, passive features were constructed throughout, which were critical in reducing the carbon and energy footprint of the build. The effectiveness of natural ventilation, capturing breezes, cooling perimeter gardens, high ceilings, ground level living, and thermal mass have meant that air conditioning was simply not needed. Natural cross ventilation is promoted through a highly openable skin of doors and windows facing perimeter gardens, and capturing a natural cooling breeze coming down the mountain on the Northern elevation.
The boutique villa operation supports building maintenance and engages the village community. Villagers enthusiastically work with hospitality experts, develop skills, make a livelihood, engage with foreigners, and share ideas. Sensitivity to village identity and culture is paramount to the area, and the villagers are involved in all decision-making and implementation. Nisala Villa has become a symbol of inclusive development and culture.
Nath Rankothge Architect + Associates
nra-a.com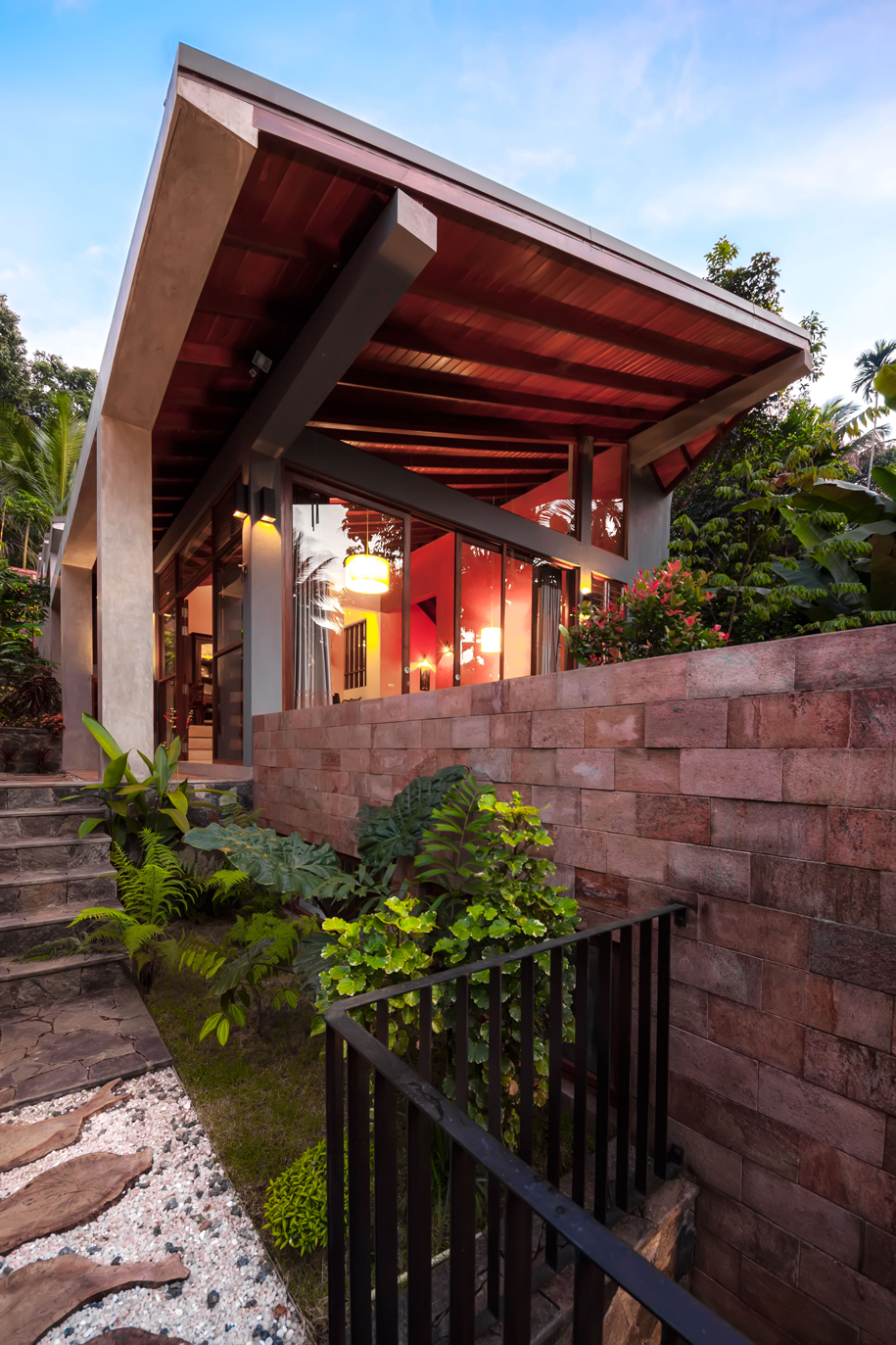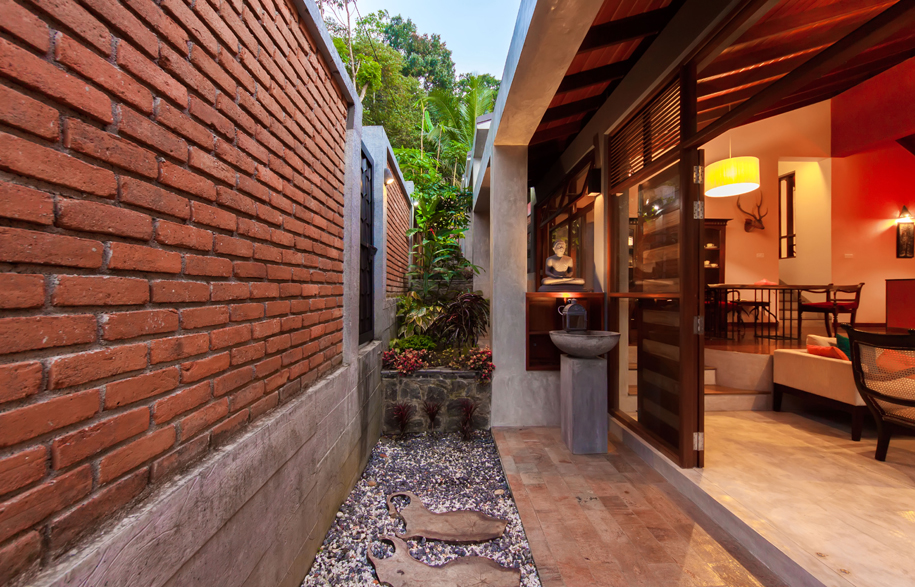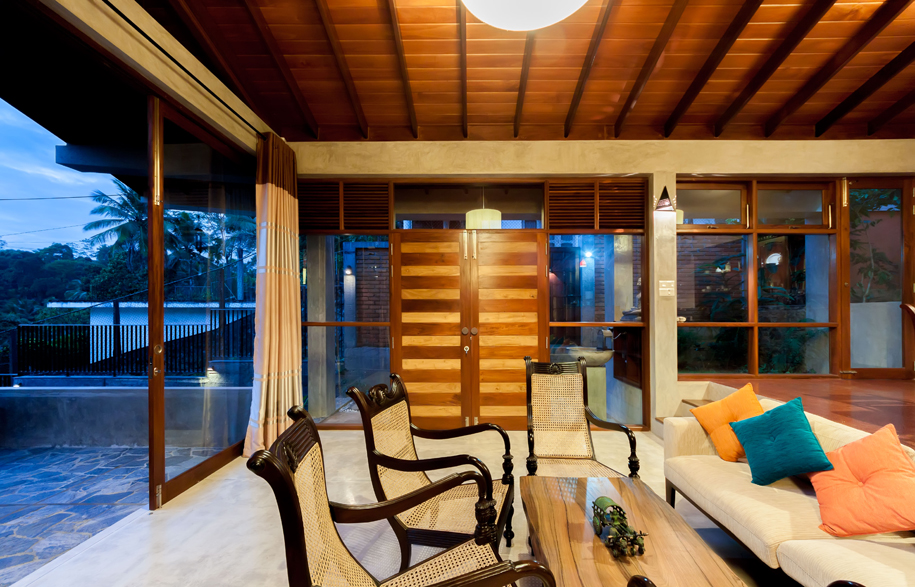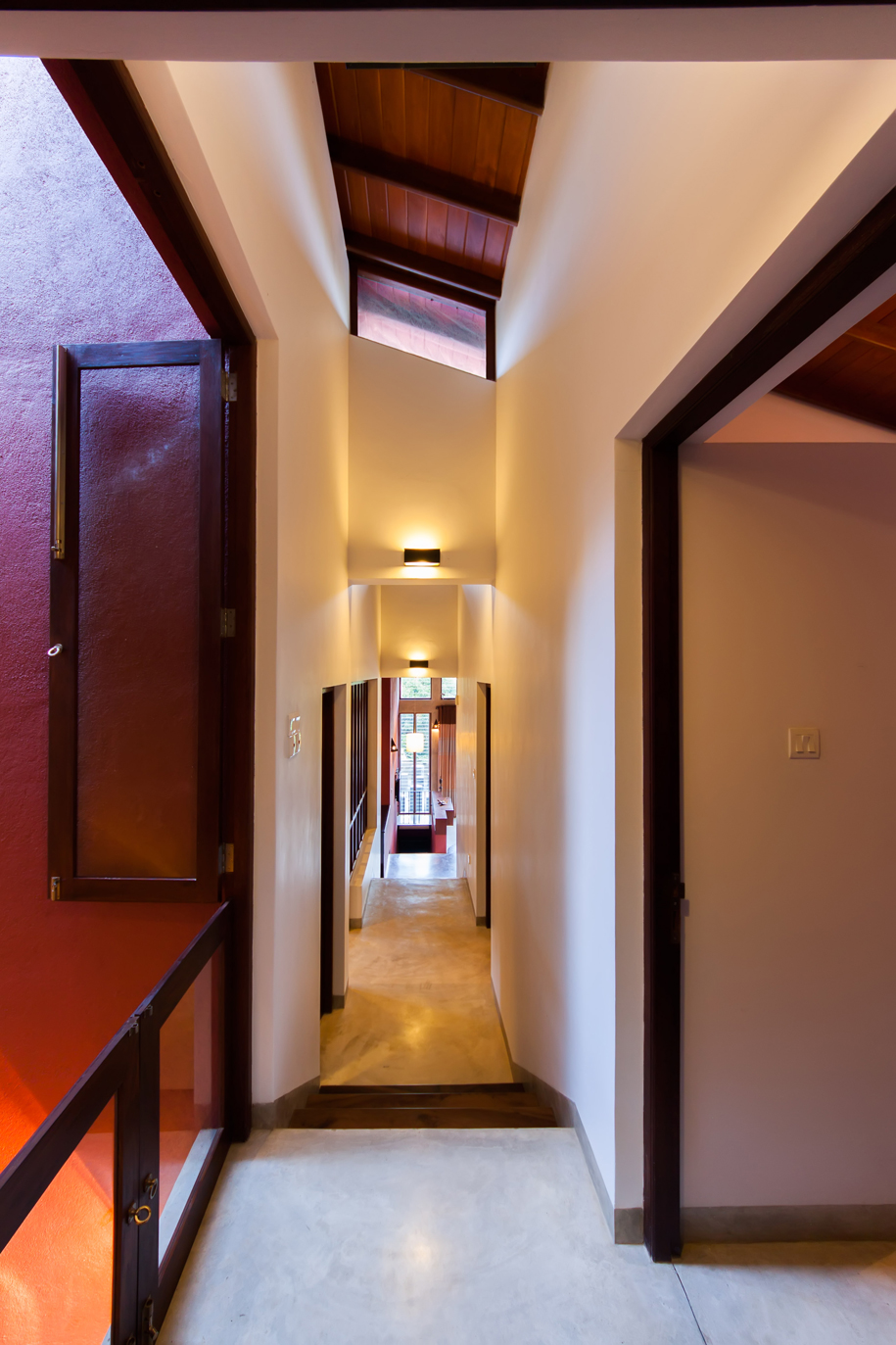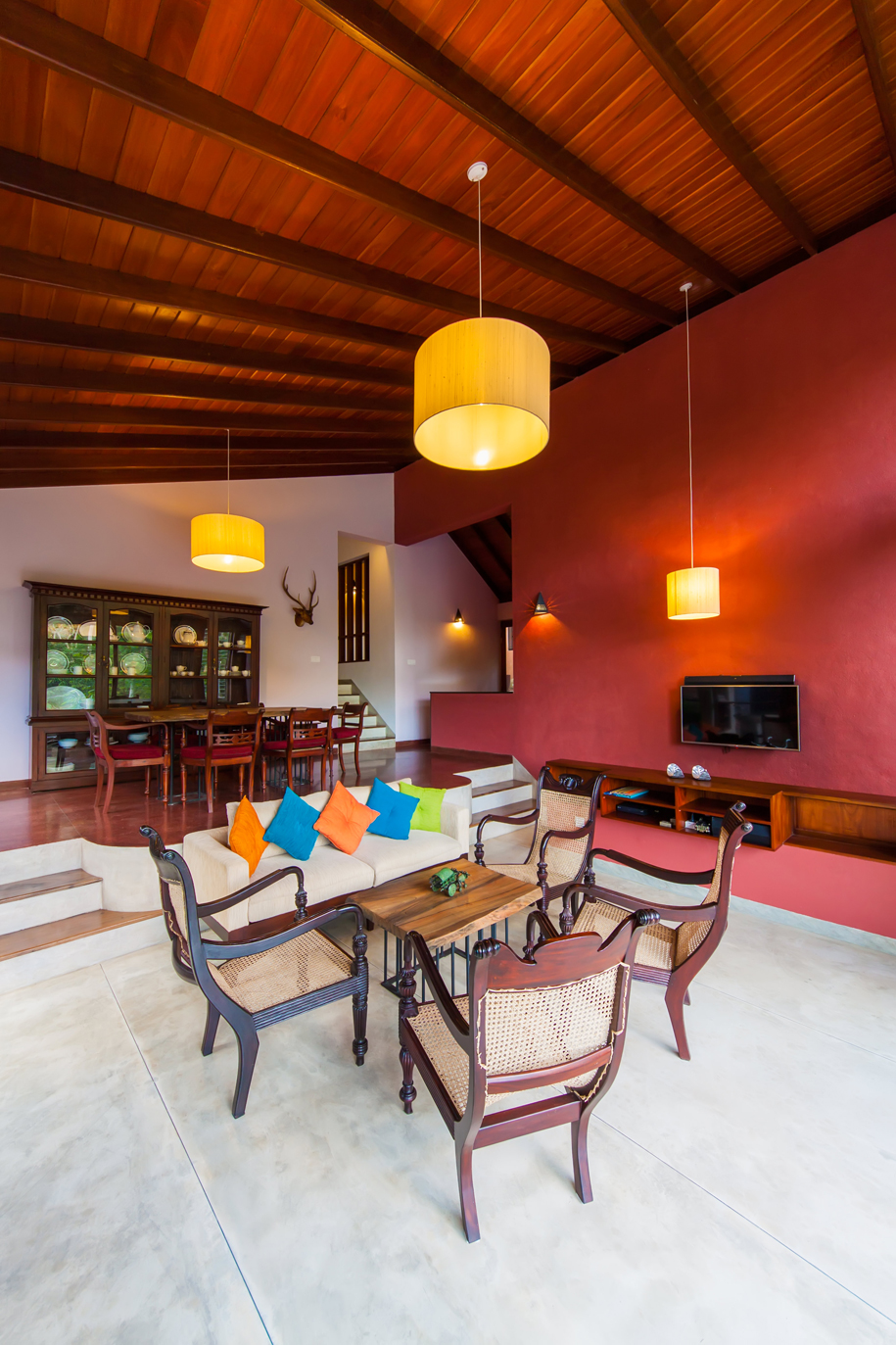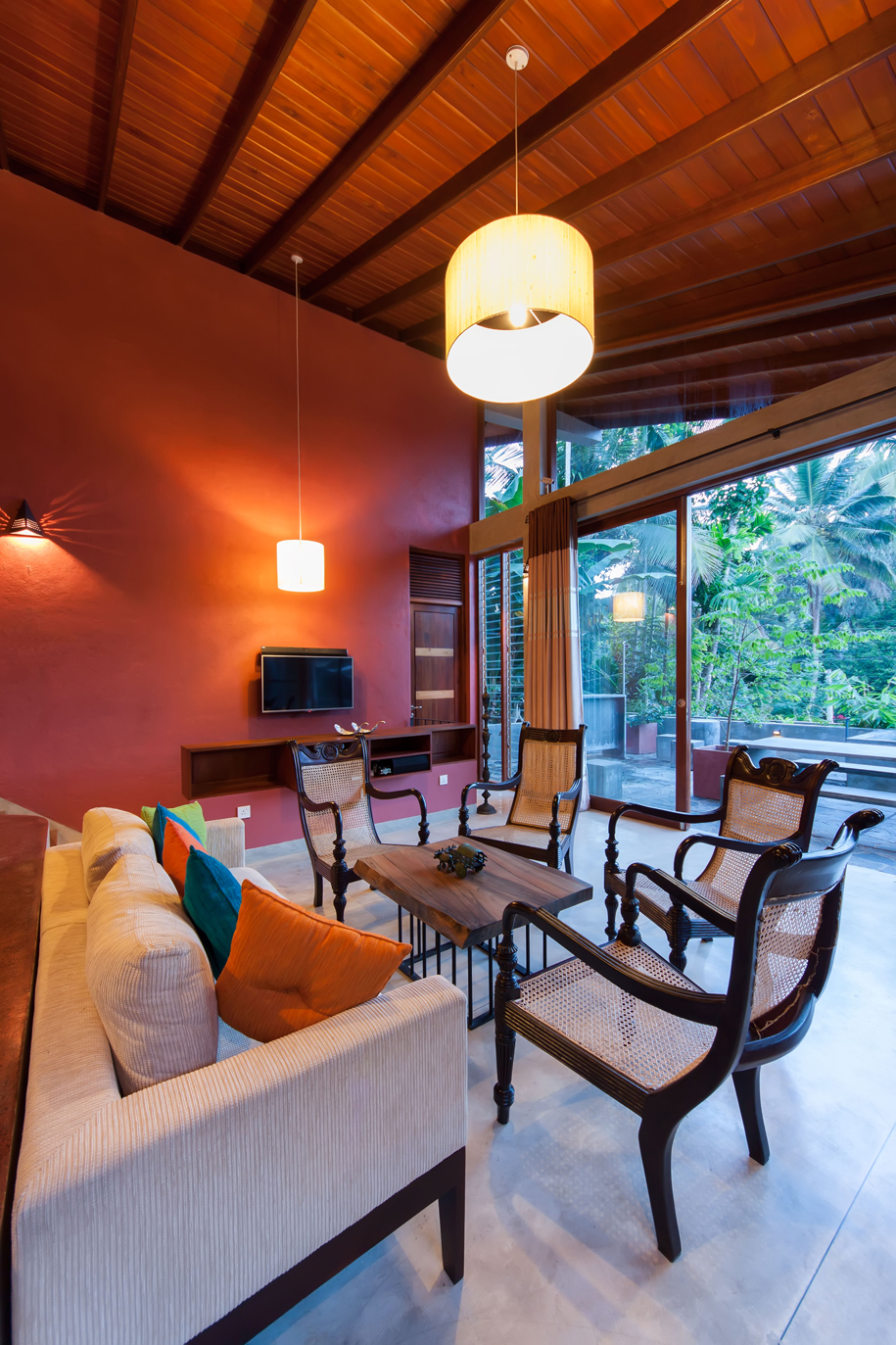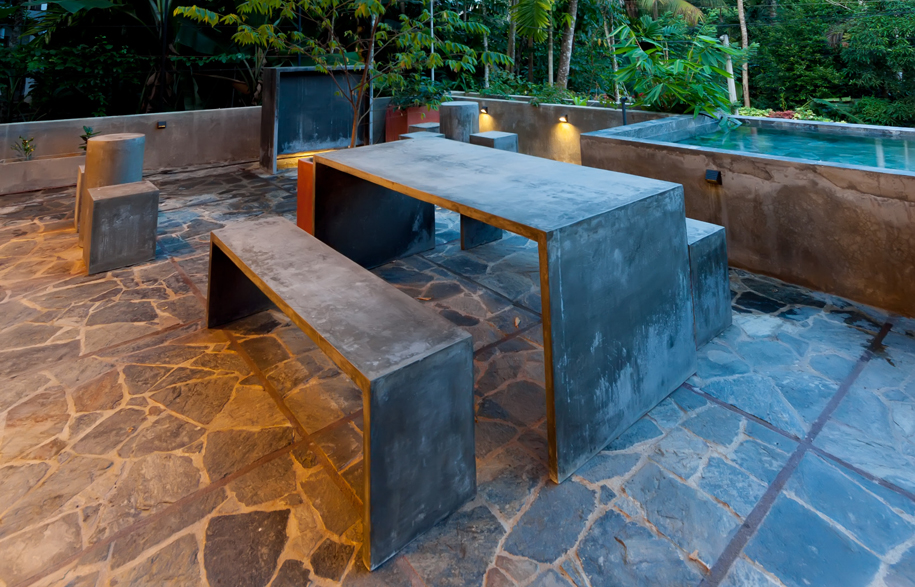 ---