With breathtaking seafront views and an underlying need for a local community space, Case-Real architects have created a restaurant and public kitchen on the little-known island of Teshima, located in Japan's Seto Inland Sea in Kagawa Prefecture.
Situated some distance from the main road and sitting directly on the oceanfront, it is hard to distinguish the restaurant from its grey, shed-like appearance. From roadside, it appears as a regular shed, however upon entering inside the restaurant it becomes clear that the main facade is in fact a sea-facing terrace and dining area.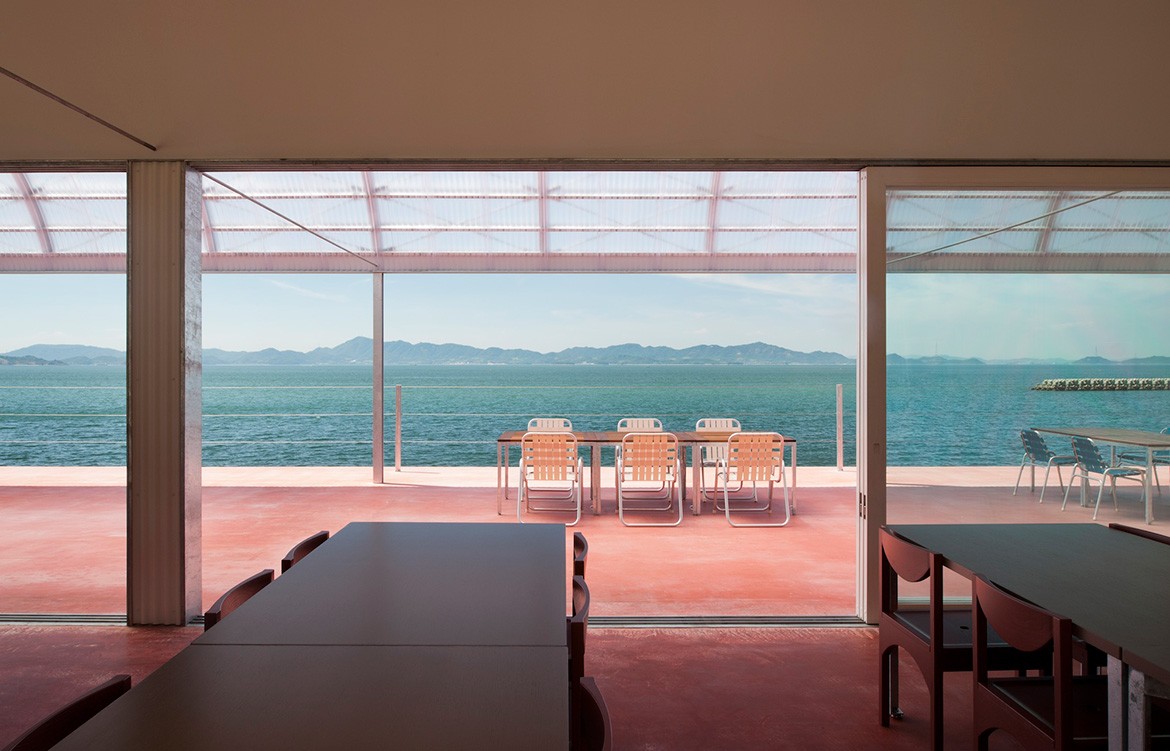 Designed by Koichi Futatusmata and Yasushi Arikawa of Fukuoka-based Case-Real, the structure sits on 471 metres-squared of a total 1685 metres-squared site area and includes a kitchen, restaurant and public kitchen open for community use. The initial client brief included a request to take the breathtaking ocean view into consideration in the architecture, including a request for "light architecture", utilising steel as a more transparent component in the design.
The one-story steel frame structure is comprised of two interconnected spaces parallel to one another, both with with double-arched roofs. Case-Real architects explain, "The terrace portion of the roof uses an opaque white wave plate with a permeability that conjures a feeling of openness, and natural sunlight pouring through the roofs of both arches creates differing atmospheres in the indoor and outdoor spaces."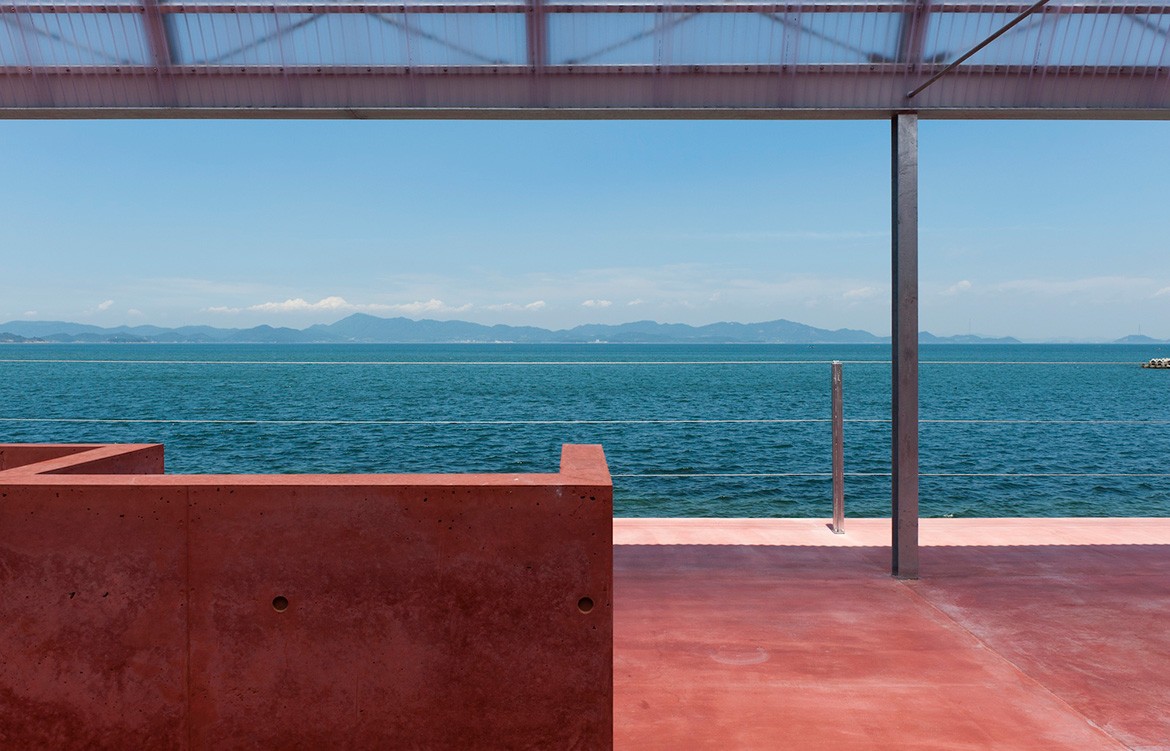 Inspired by the region's history of rice and dairy farming – now mostly obsolete, yet in small part maintained by volunteers – the architects have used a unique opportunity to connect the local community and its temporary visitors to share a communal dining space together. The restaurant was built on the little-known Teshima Island with a main objective to provide "both the local islanders and the visitors [opportunity to] gather and enjoy local foods". Intended as a local gathering area, Koichi says: "When people use the public kitchen, we can use the terrace and the public kitchen continuously by opening the holding door of the public kitchen. We can use this kitchen when the local islanders gather and make something and when the guest chef serves the meals to them and visitors."
Constructed over a period of one year, the architects enlisted structural engineer Hirofumi Ohno to create the custom welding for the steel curvature roofing. "For the structures and each of the furniture and frames' finishings, we used a hot-dip galvanizing technique to protect against slot damage." Whilst the design doesn't consider Japan's typhoon season in the region, the solid earthy red concrete foundation was built slightly raised to protect against potential flooding.
With seafront views directly facing the Seto Inland Sea, the restaurants unobtrusive design balances the transparency of the structure to compliment the site's incomparable views.
Case-Real
casereal.com/en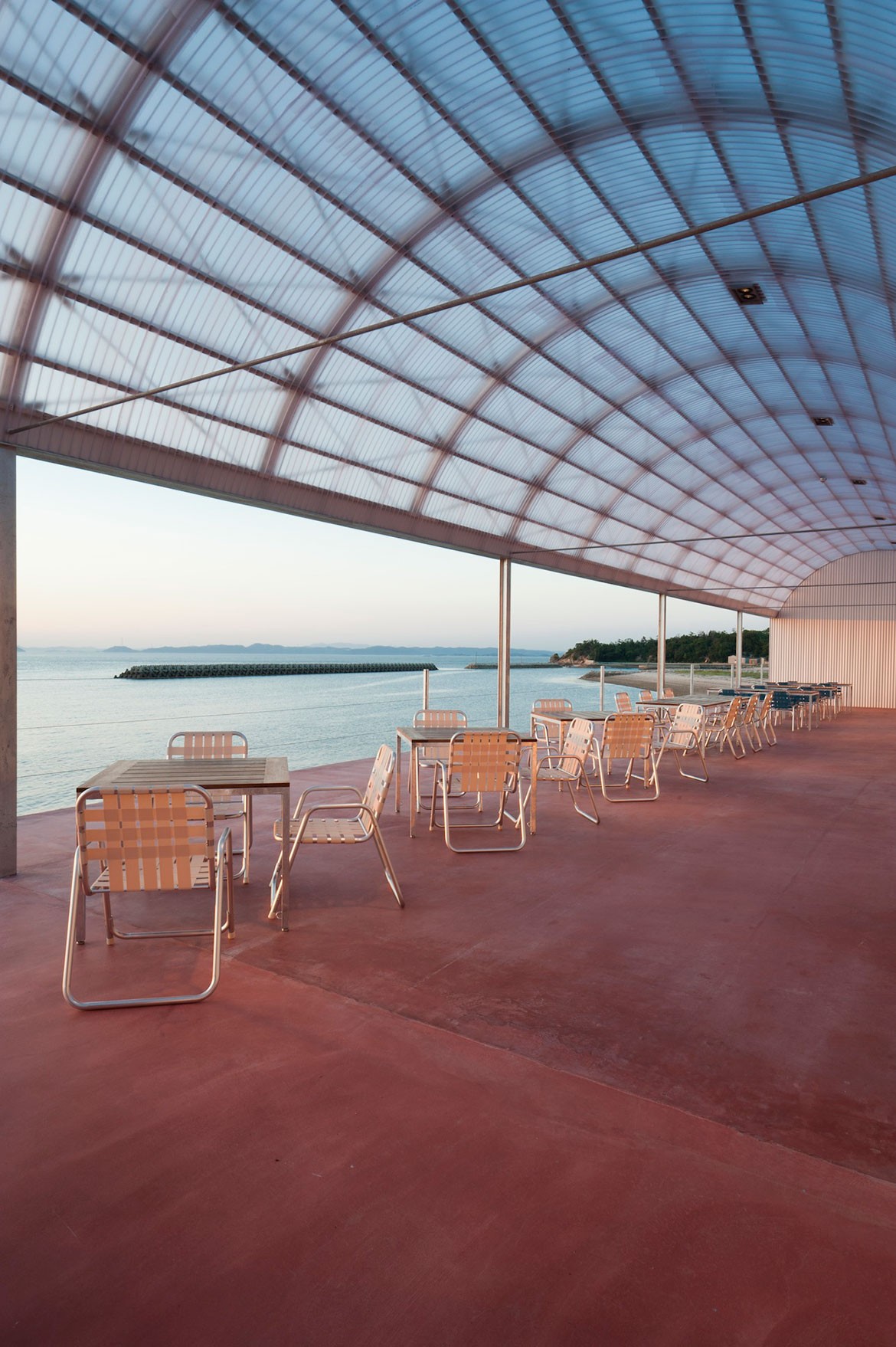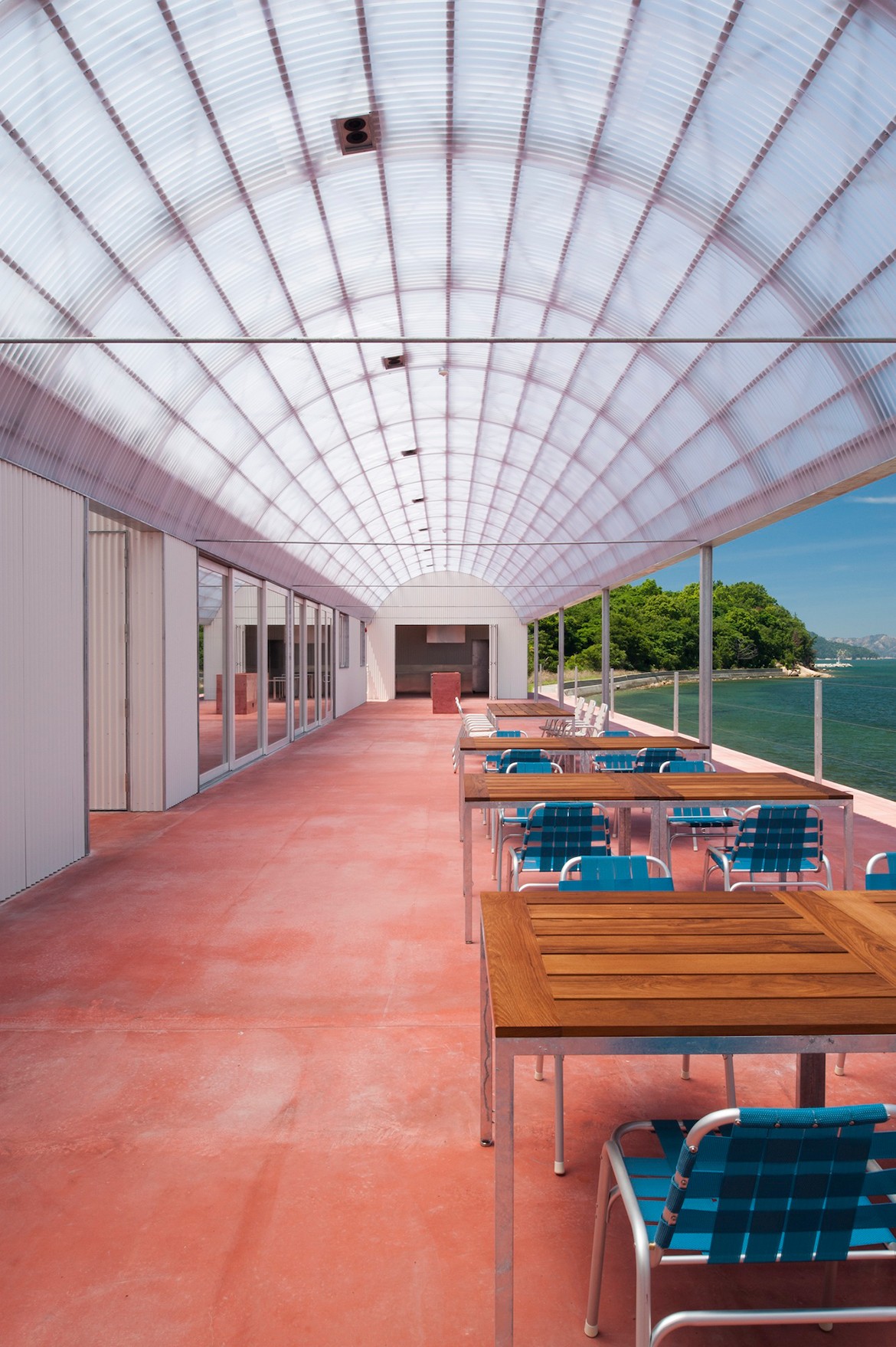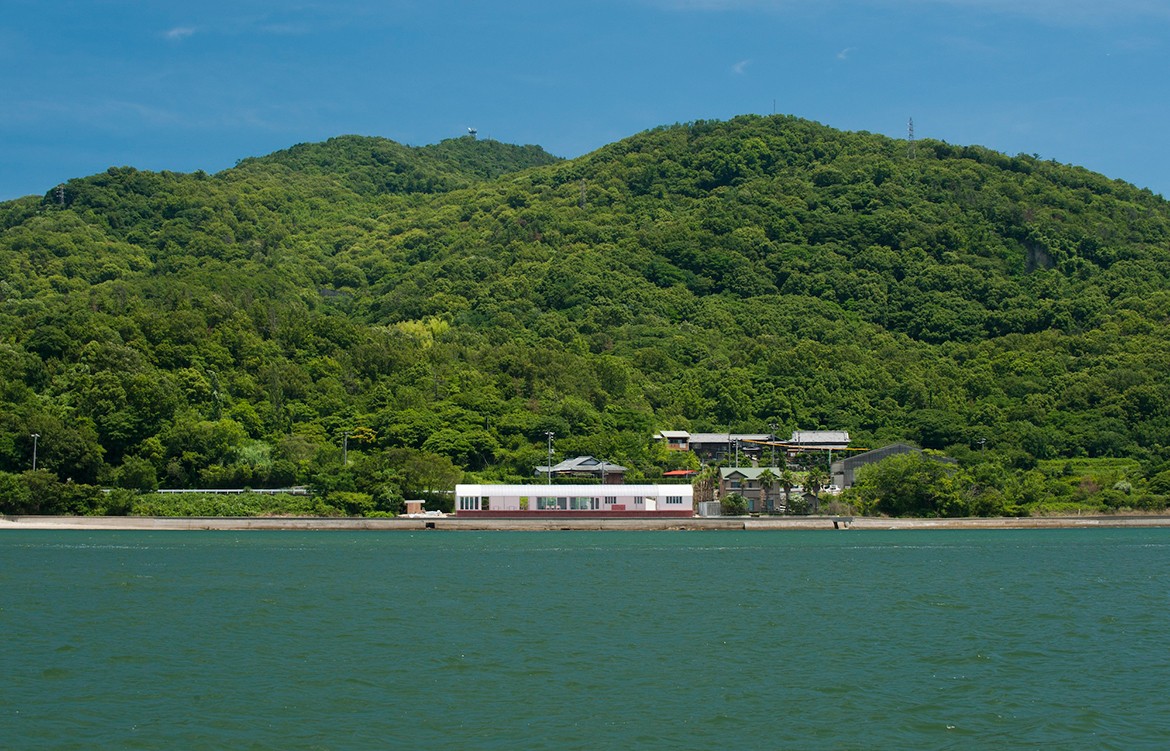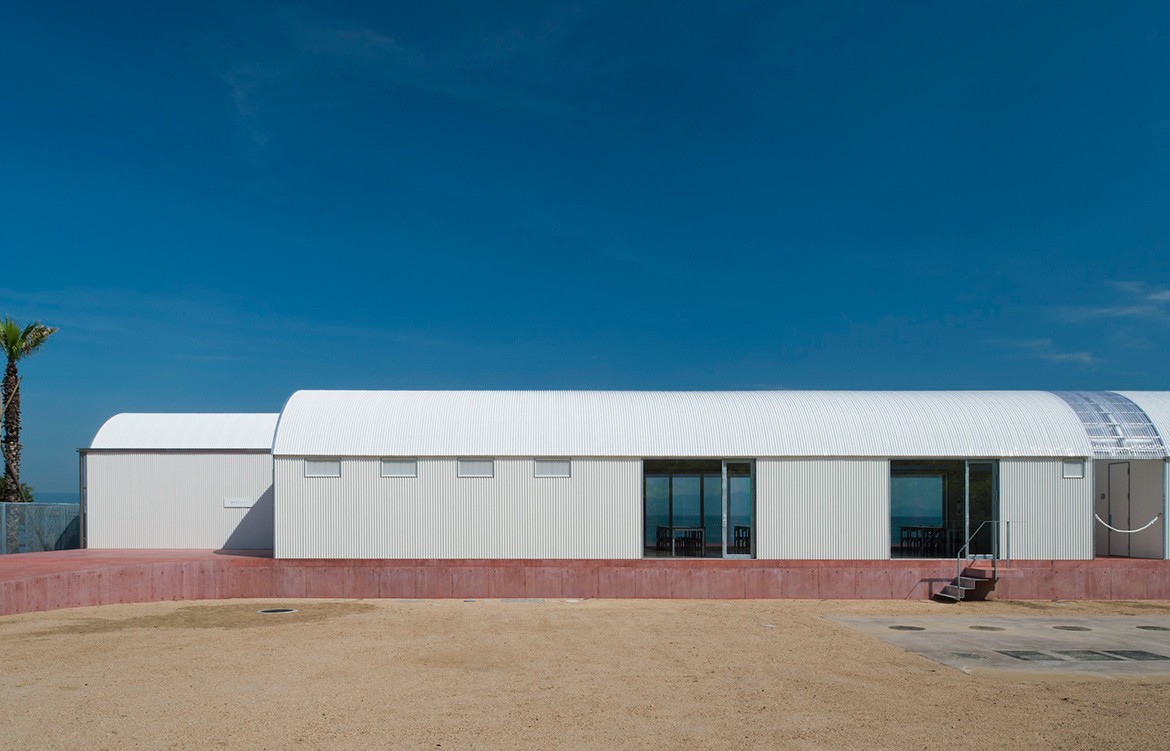 Tags: Case-Real architects, Hiroshi Mizusaki, Joanna Kawecki, Koichi Futatusmata, Seto Inland Sea, Teshima, Yasushi Arikawa
---