A project of contrasts, the site of this house is tightly bound by the street and neighbouring structure on two sides and completely opens up to national park on the others.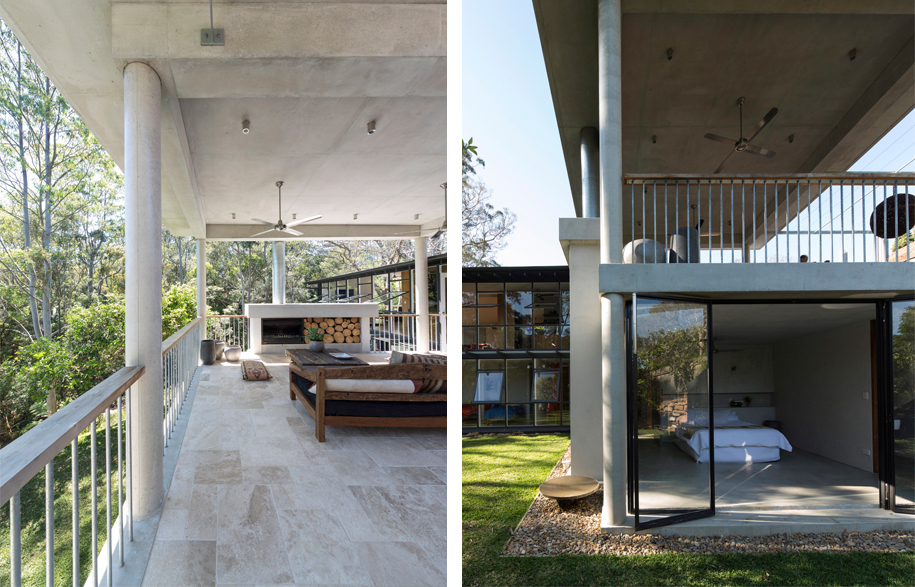 The house reveals itself sparingly, divulging its nature only through the process of arrival. On approach, a glimpse of the new concrete roof hovering beyond the original house, hints at an alternate world of sunshine and bush valley views that lies beyond the front door. Similarly, the modest single storey street facade belies a two storey volume created by the slope of the site.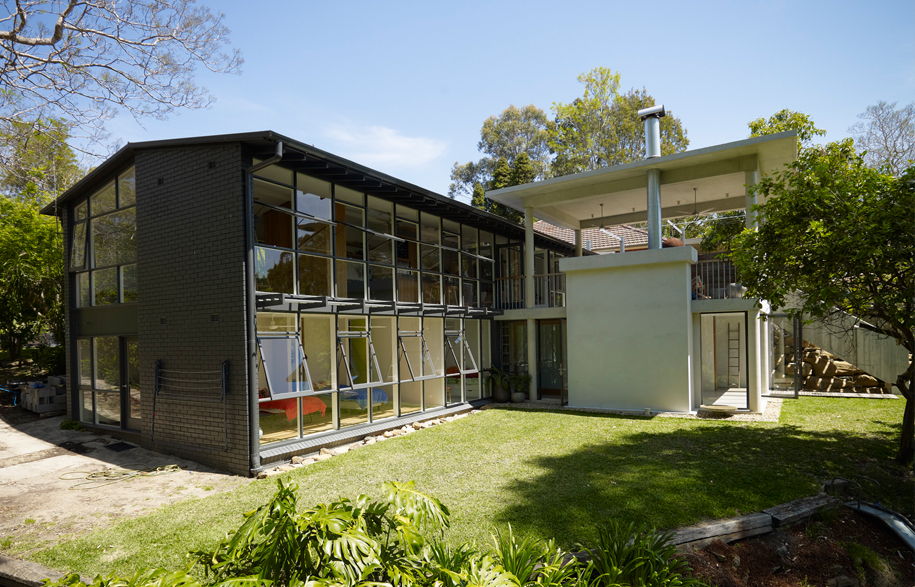 'Alterations' to the existing house were 'deconstructed' rather than constructed. The strategic removal of walls created open living spaces. The balcony that ran the length of the north façade was demolished to reveal a dramatic two storey 'curtain' façade of glass.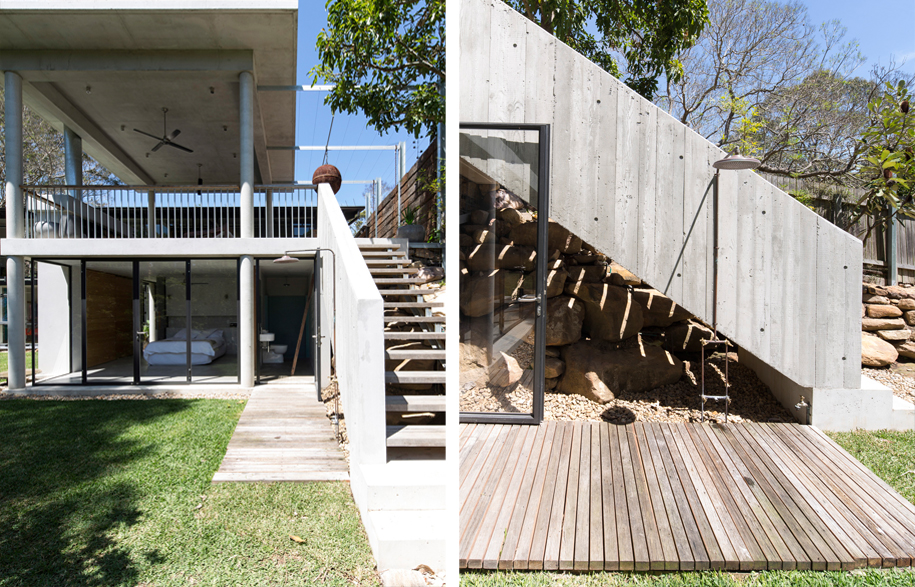 'Additions' comprise of a contrasting concrete box that sits independently of the existing house. This new structure is orientated perpendicular to the existing building in an 'L'shape, so that the building form itself edits out the neighbours and street. The 'box' is dimensioned to ensure the existing living room retains glorious afternoon winter sunshine. Pivotal to the design is the large outdoor living room.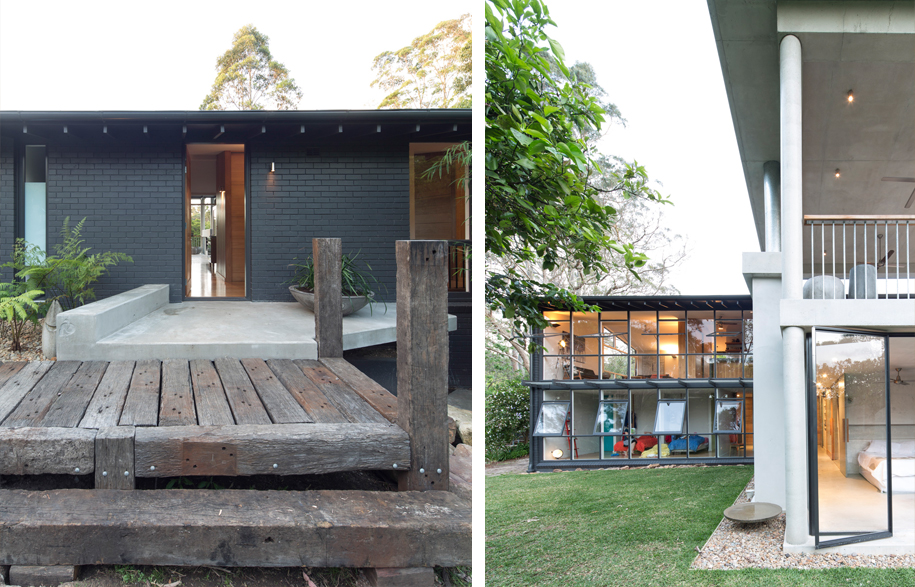 The slender concrete columns supporting the large overhanging concrete roof sit comfortably amongst the surrounding white eucalyptus. Tucked underneath this terrace is the main bedroom, fondly referred to as the 'concrete bunker'.  It is a place of peace and quiet, protected from the chaos of family life.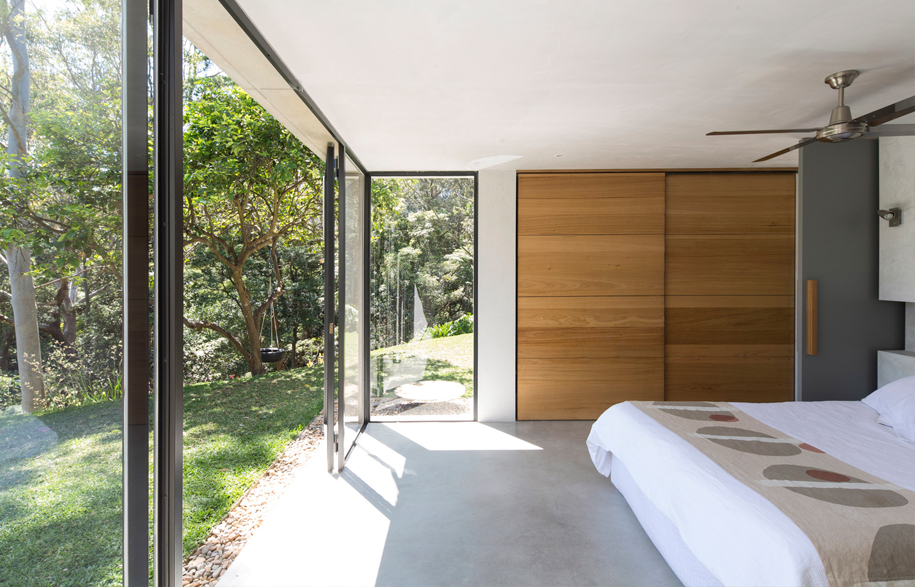 The vision of a passionate 'owner builder architect mum', this project completely transforms the way the family lives on a very modest budget. Nearly all meals and living occur outside, especially in winter in front of the blazing fire. The family showers outdoors, with the outdoor bath a centre for kids play.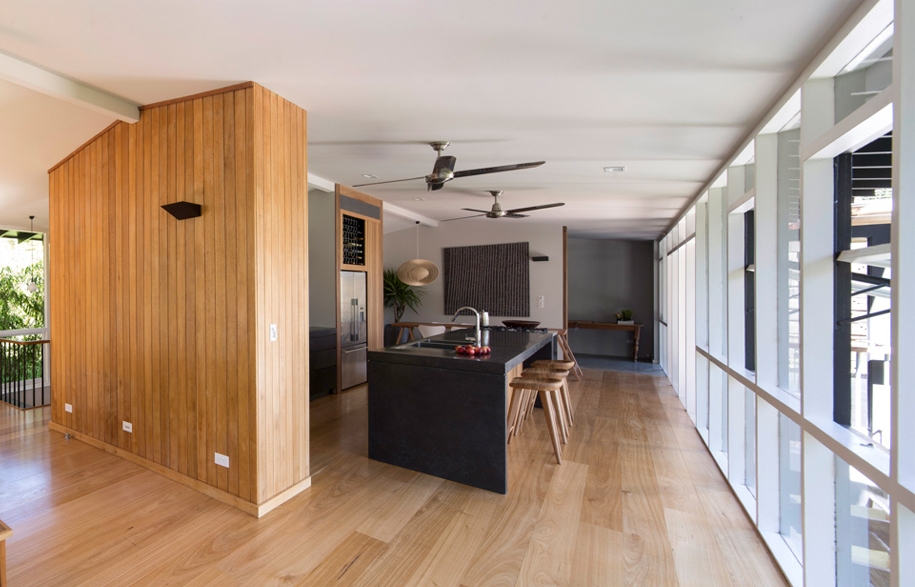 Inside the kitchen is the central hub for everyone to gather and cook together. To be able to provide the kids a 'bush' childhood at home in stark contrast to the highly urban environment of the Chatswood multi-storey towers and school five minutes up the hill is the biggest reward.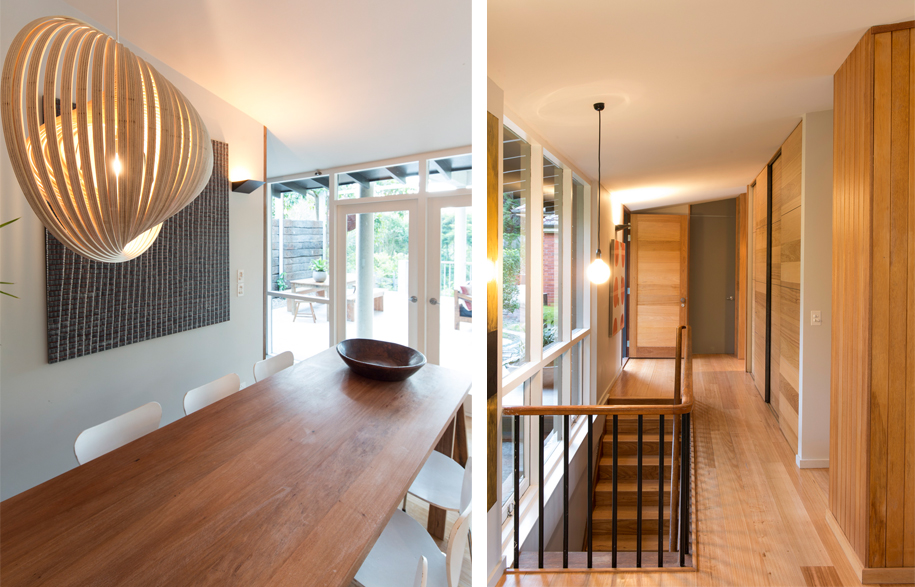 Polly Harbison Design
pollyharbisondesign.com.au
Photography: Brett Boardman
brettboardman.com
Tags: Architecture, Australia, concrete, Home Architecture, House Architecture, Interior Architecture, renovation, Residential Architecture, Sydney
---