The striking concrete form of the aptly named Concrete House provides a lens to maximise views over the newly landscaped Rick Eckersley garden and Melbourne City, and contains two zones of space – living to the north and sleeping to the south. Matt Gibson Architecture + Design explain: "We decided if the client wanted to use concrete and do something interesting with it, then lets really promote the upper volume as the defining element of the building's architecture."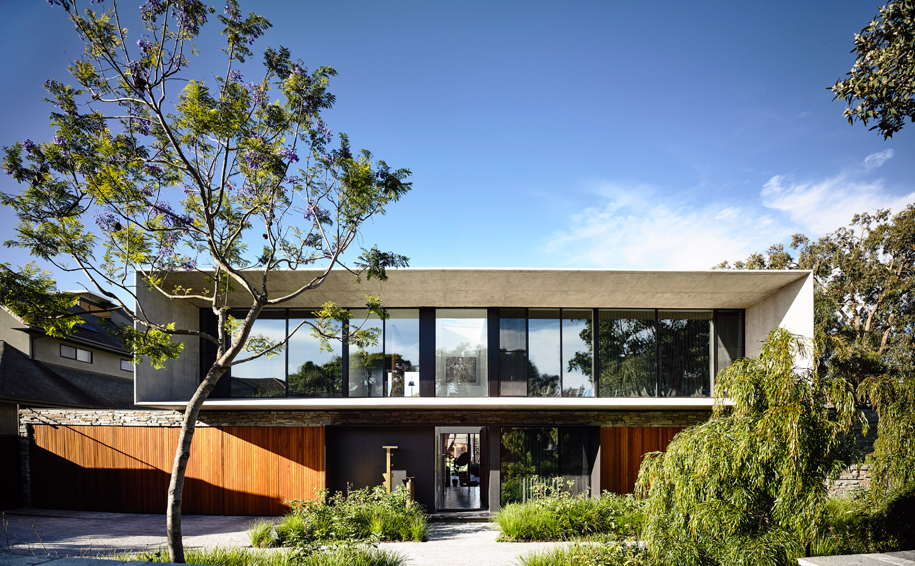 Internally, the house is designed to reveal a sequence of spaces combining compactness and expansiveness. From the front door you immediately encounter a double height roof lit entry gallery. A descent through reveals an expansive living area and a wall of concealable glazing that frames the rear garden and pool. The main living spaces are left simple – lofty and airy.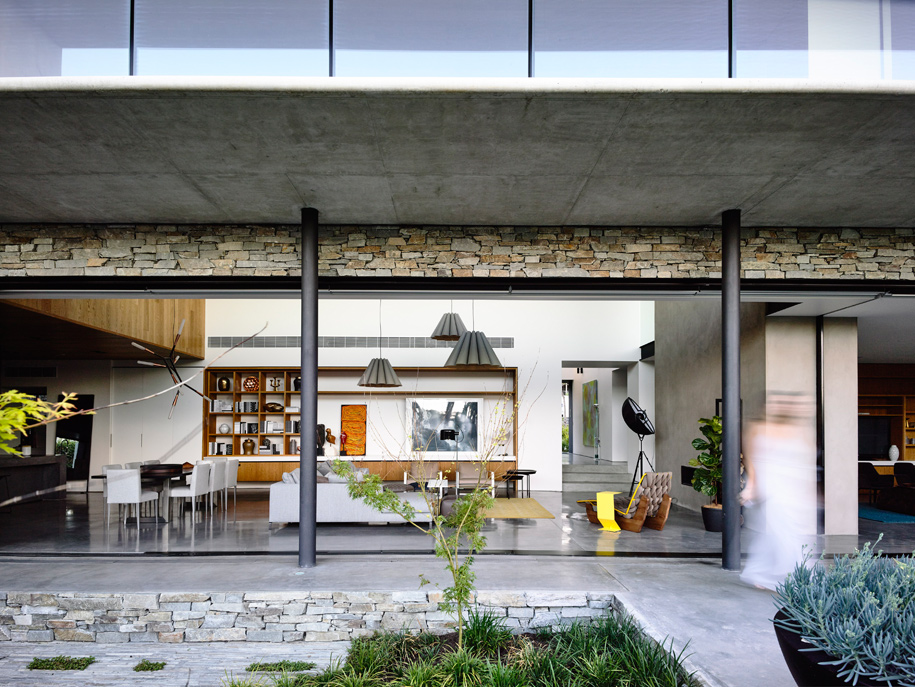 "Whilst there is significant scale in some spaces, the house is highly organised and space efficient, with clear zoning that supports both family life and individual privacy," explain the architects. "Of particular satisfaction for us is that this house is designed specifically as a beautiful backdrop to this family's life – blending art, landscape and natural comfort."
White plaster is interspersed amongst timber, stone, steel and concrete allowing a natural backdrop for the owners' lifestyle, furniture and artwork. The more intimate rooms continue this haptic theme – like leather in the master bed for example – meeting the resident's need for honest, practical and comfort driven interiors.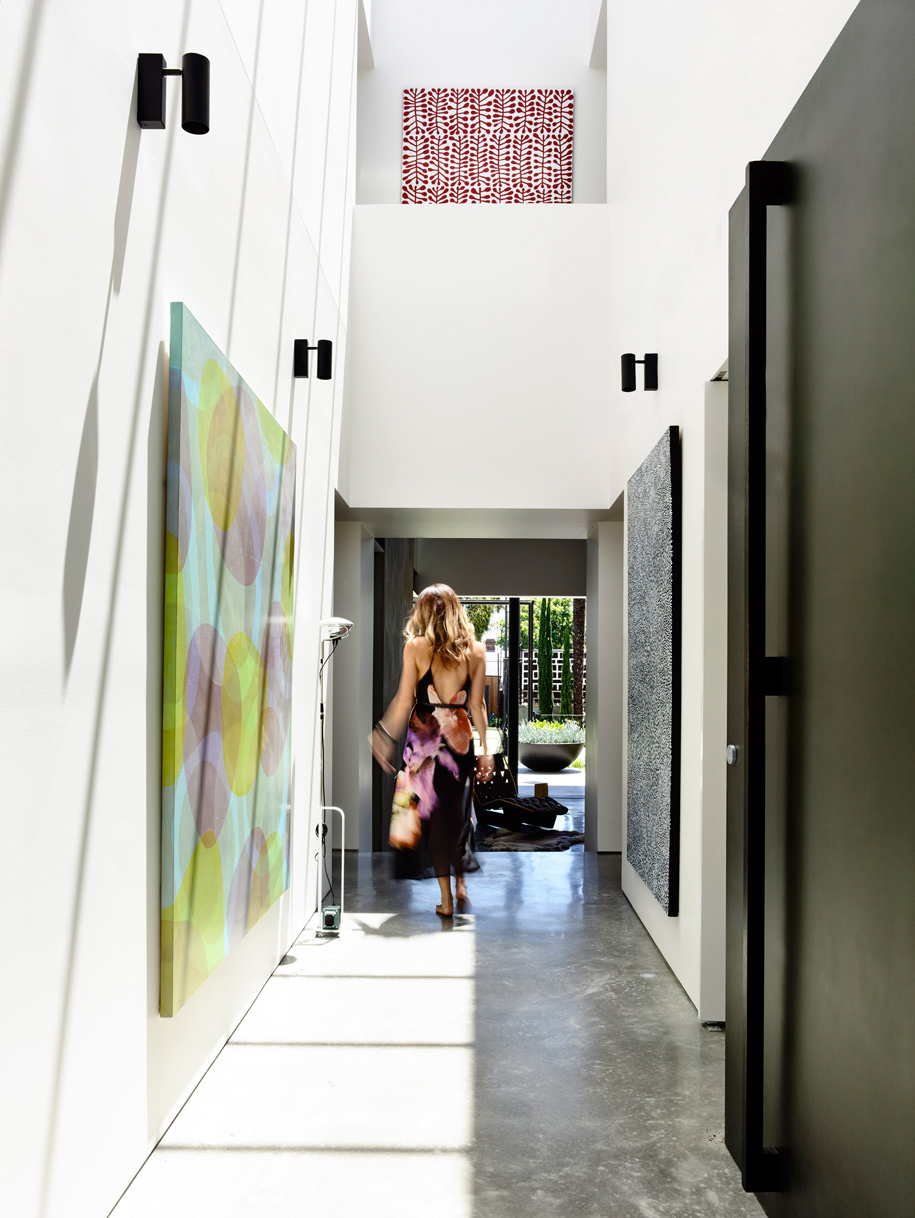 With nods to the desired mid century modernist brief the palette, along with use of the home's specially sourced stone on the exterior, is designed specific to the resident's desire.
Matt Gibson architecture + design
mattgibson.com.au
architect matt gibson architecture + design
location Melbourne, Australia
year 2015
project team Matt Gibson, Brett Stonehouse, Weian Lim, Claire Monahan, Angela Hopkins
collaborators Eckersley Garden Architecture
photography Derek Swalwell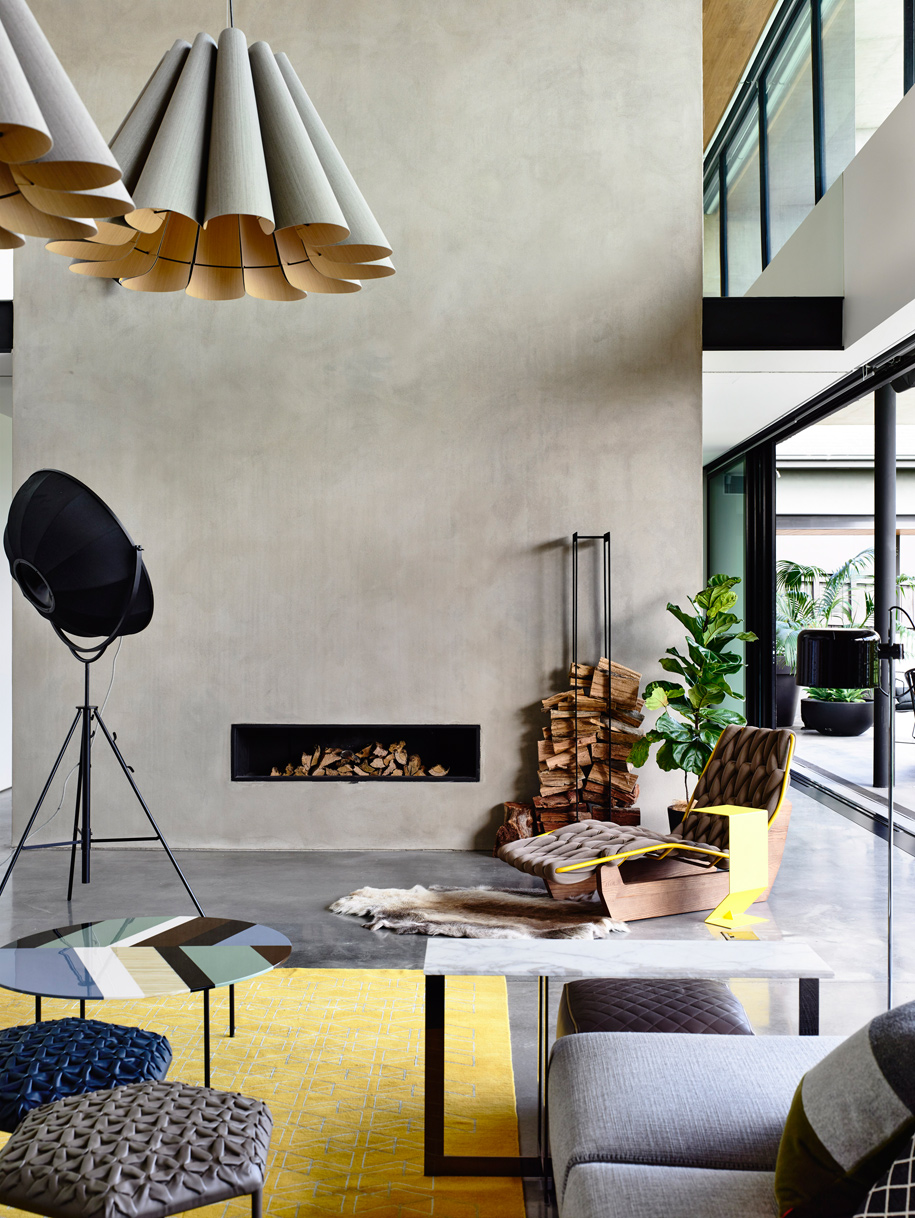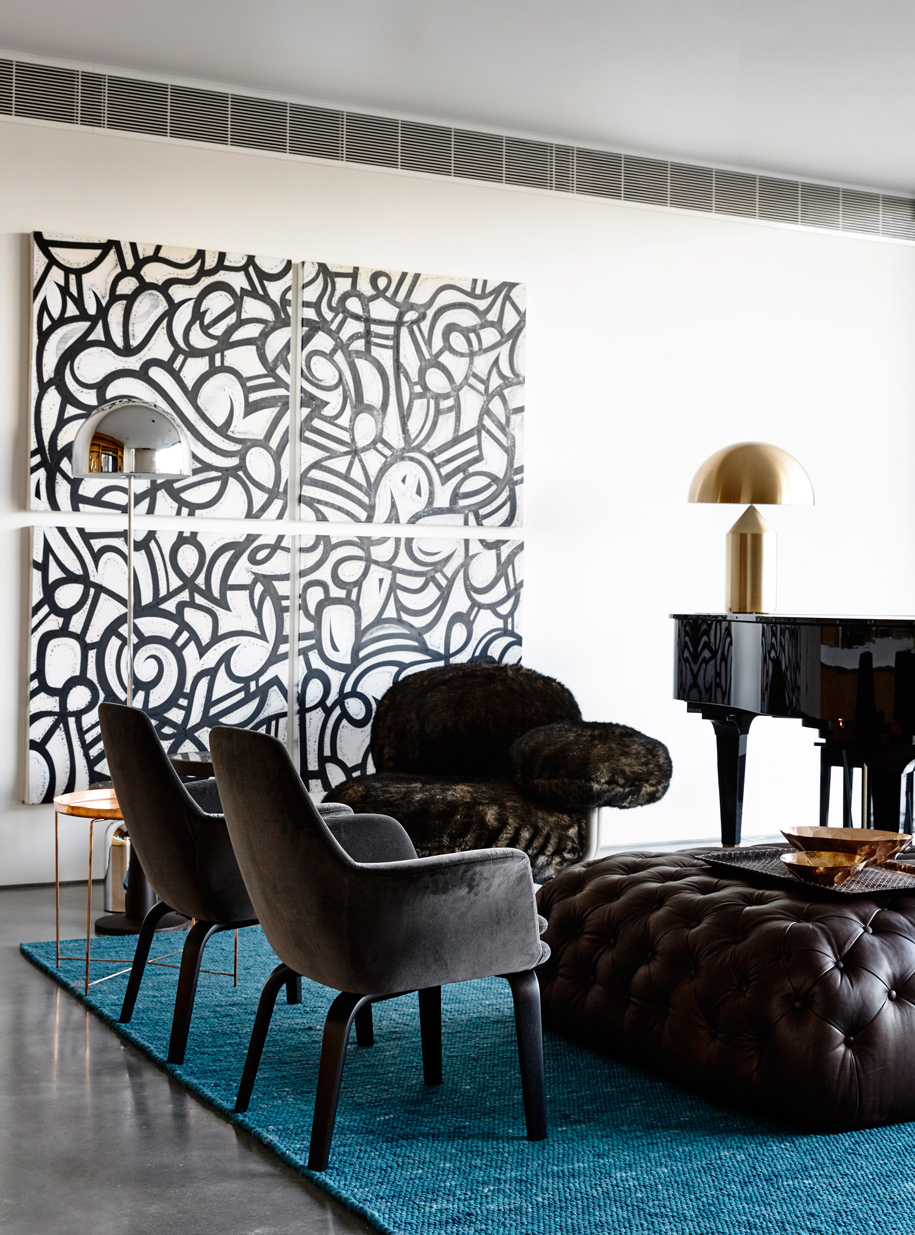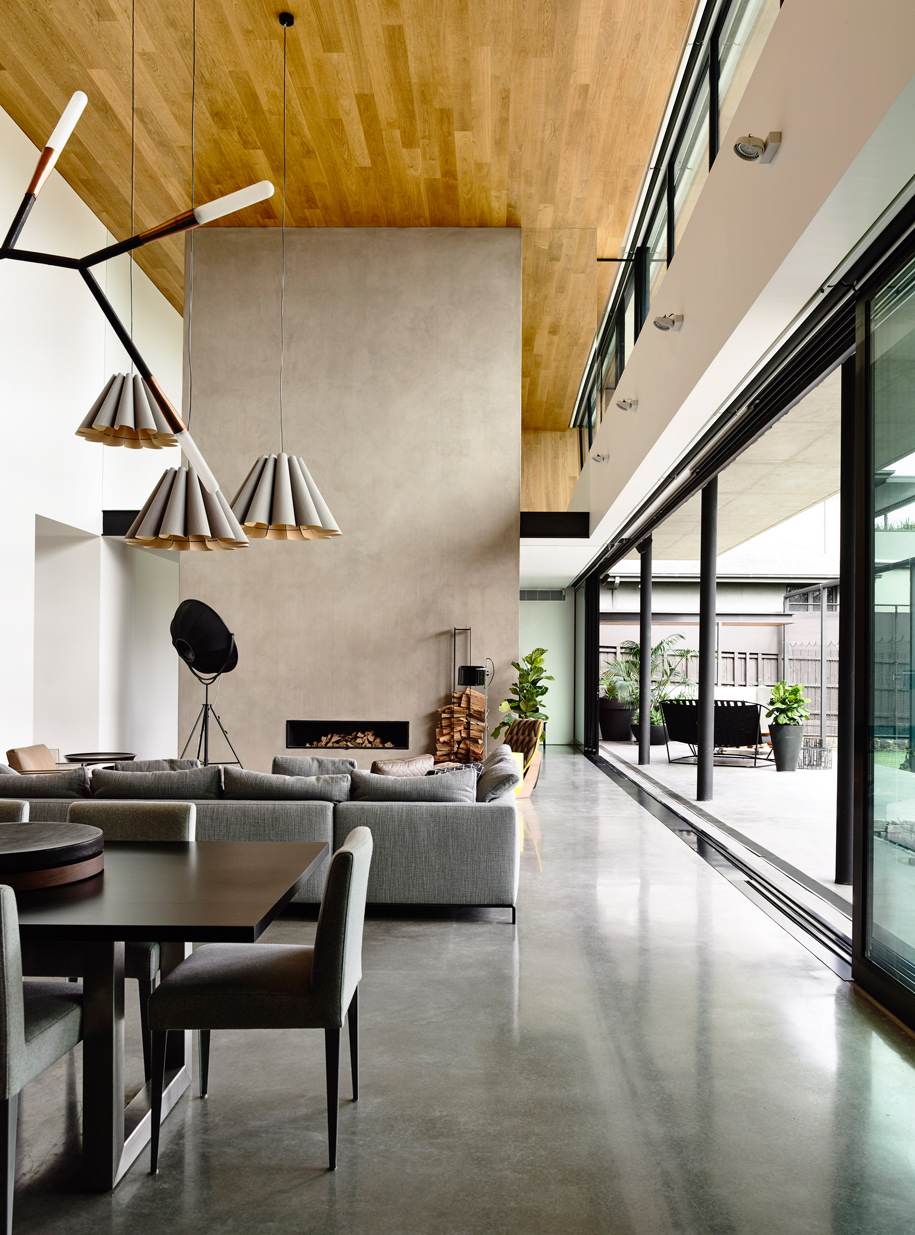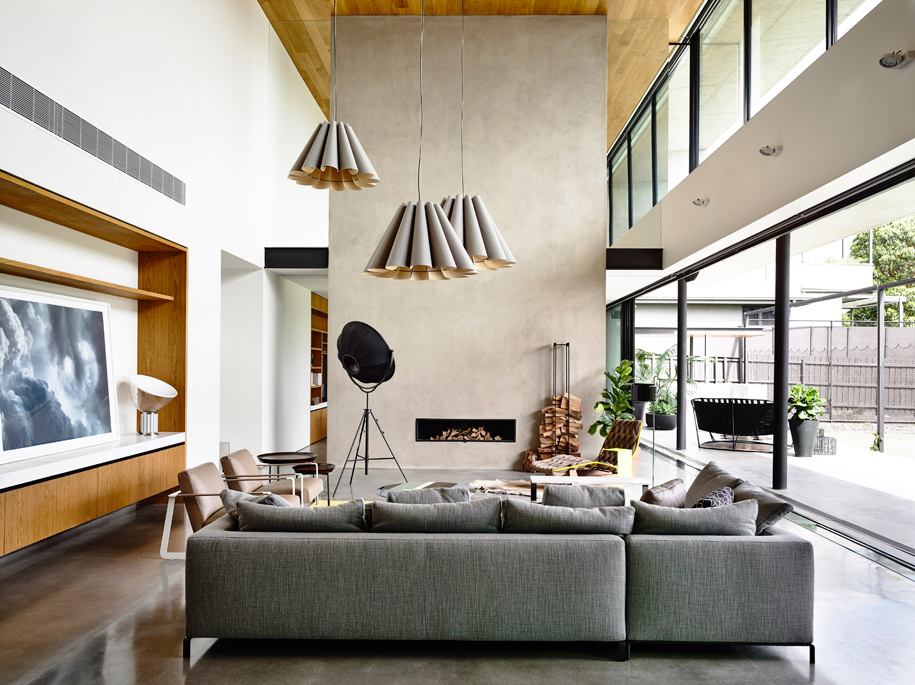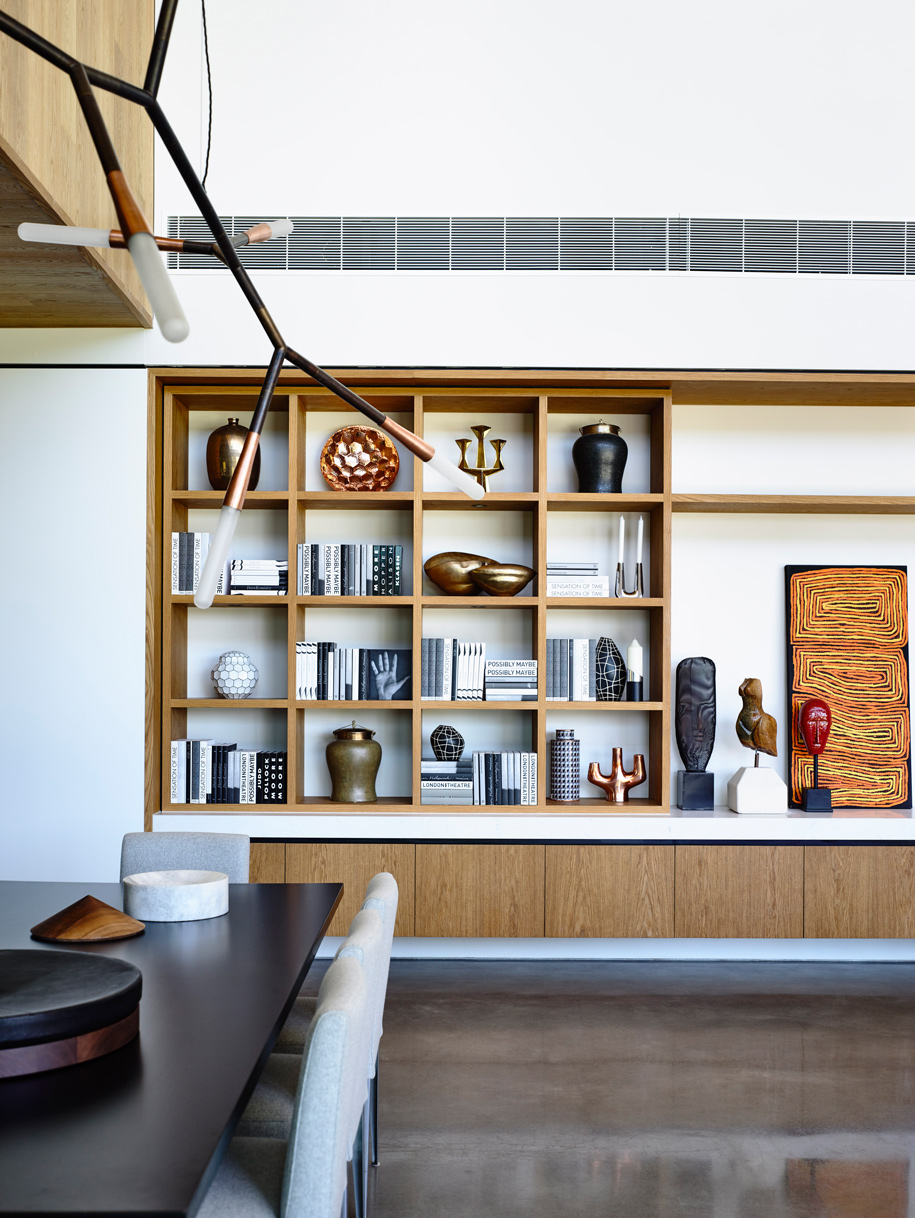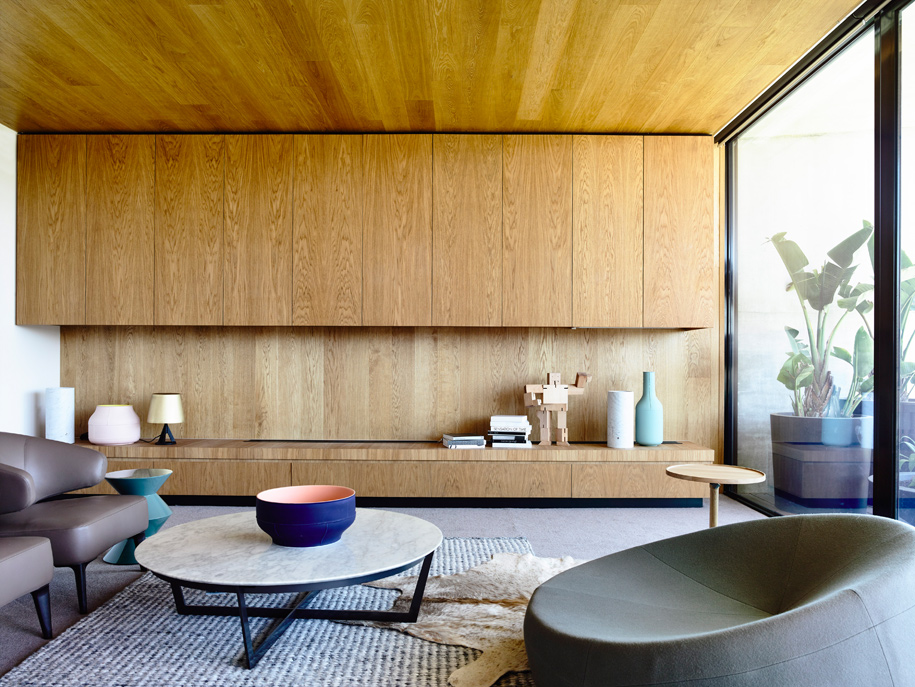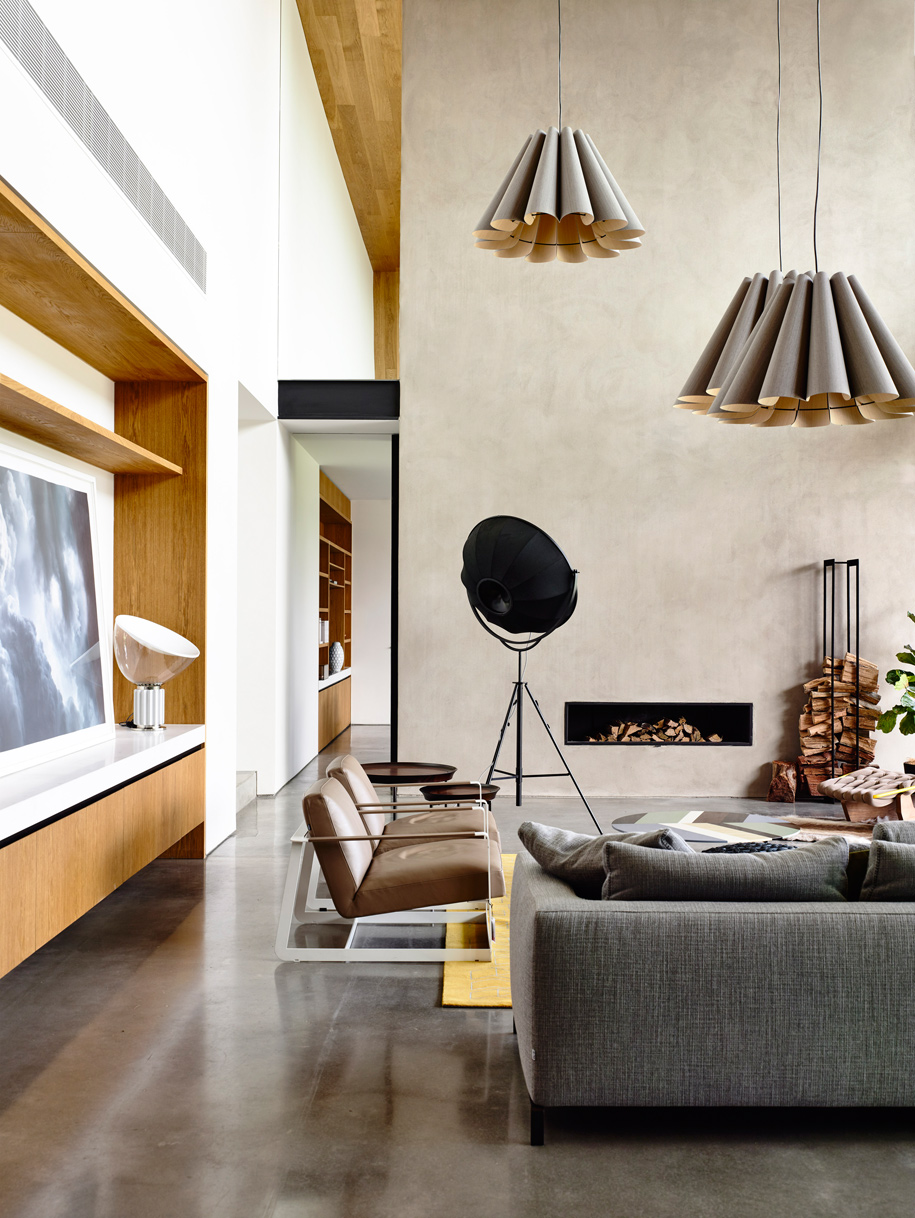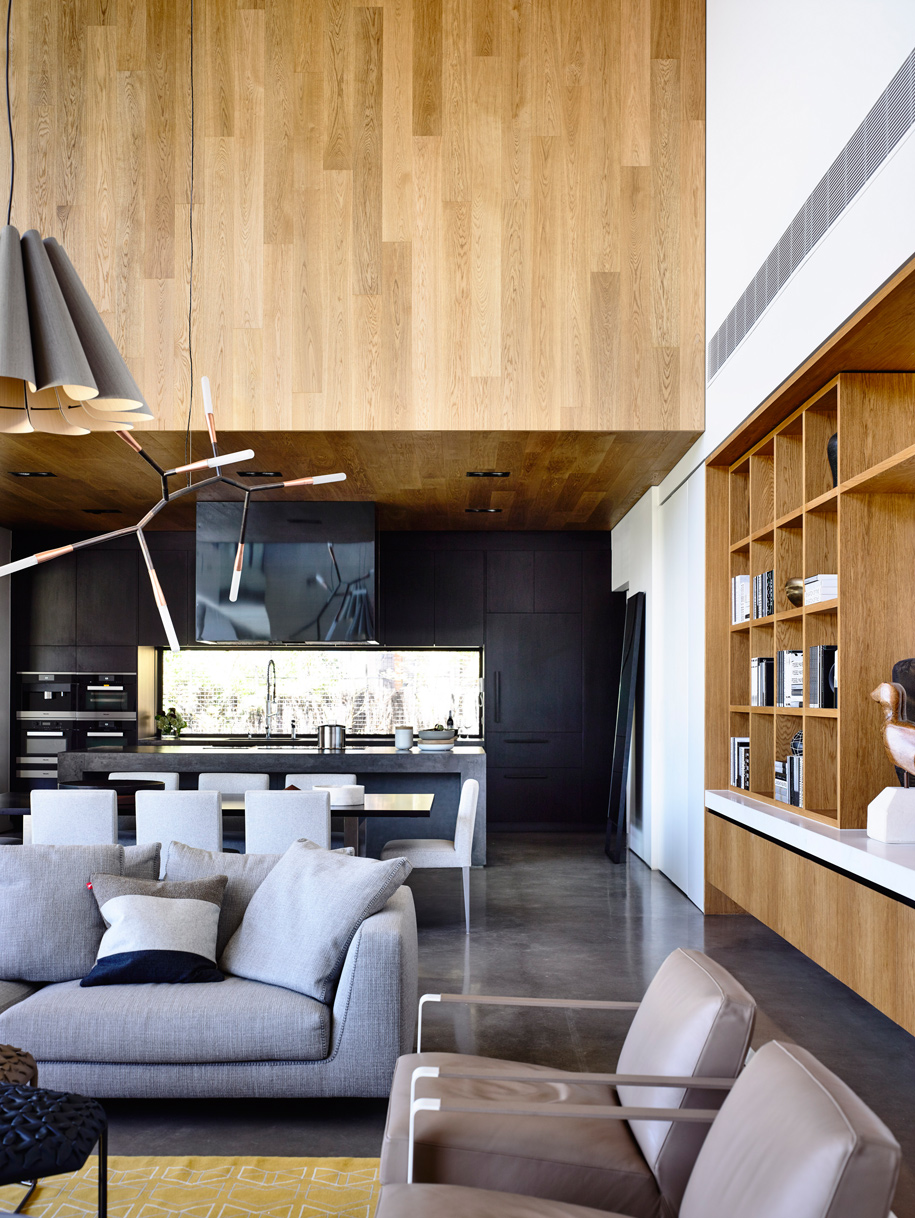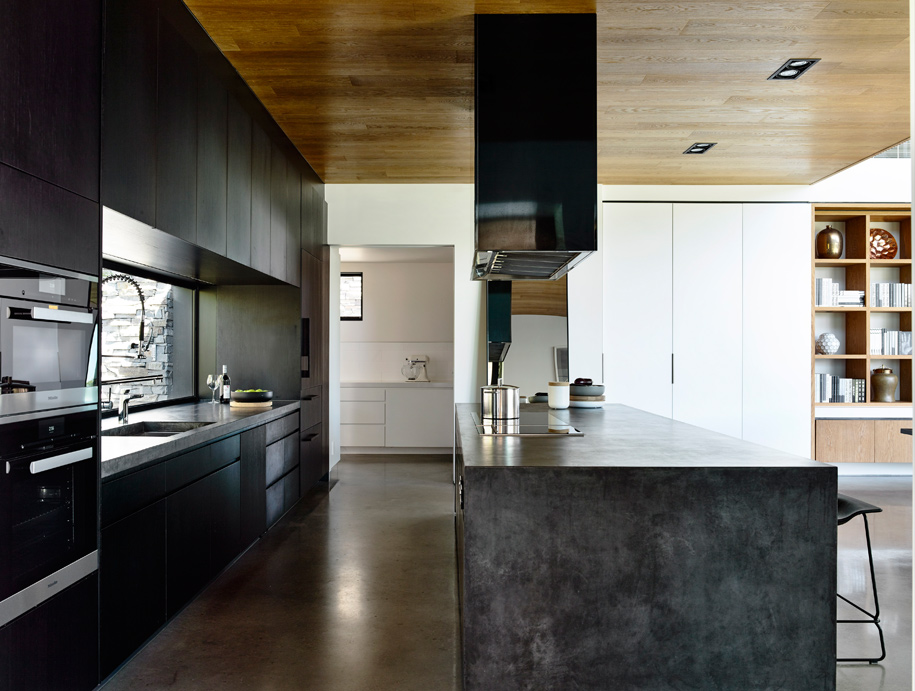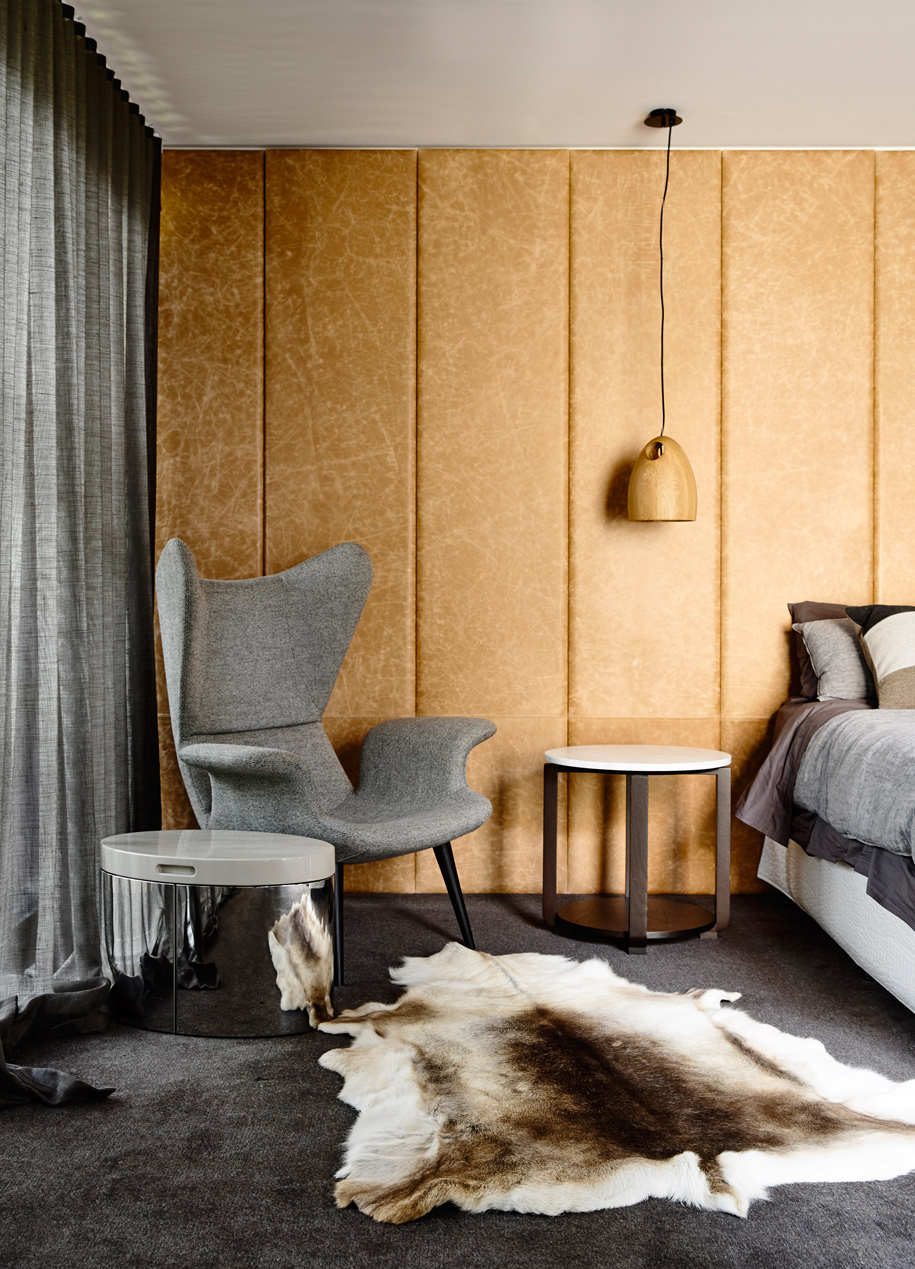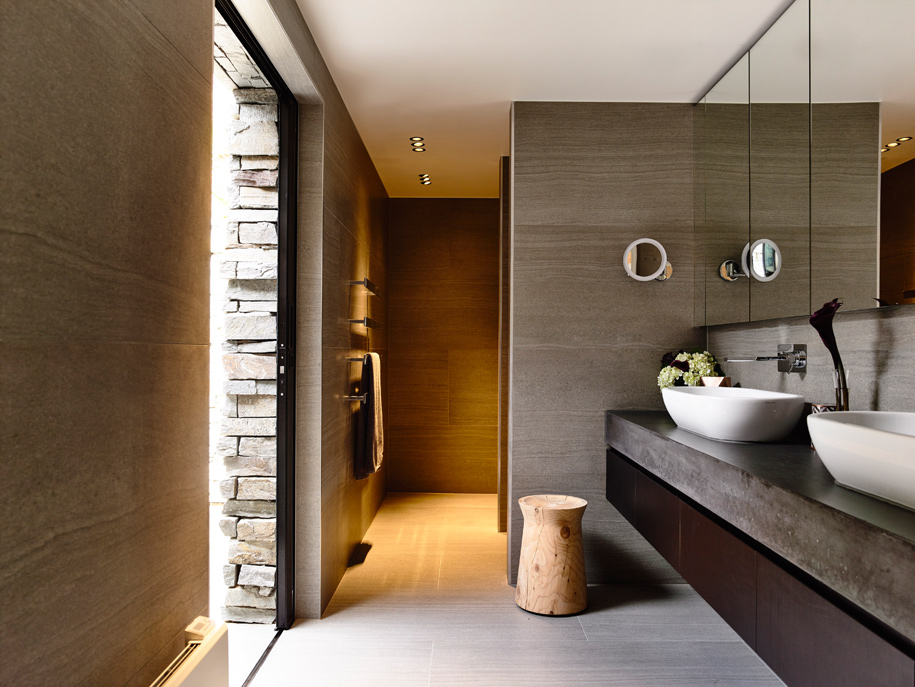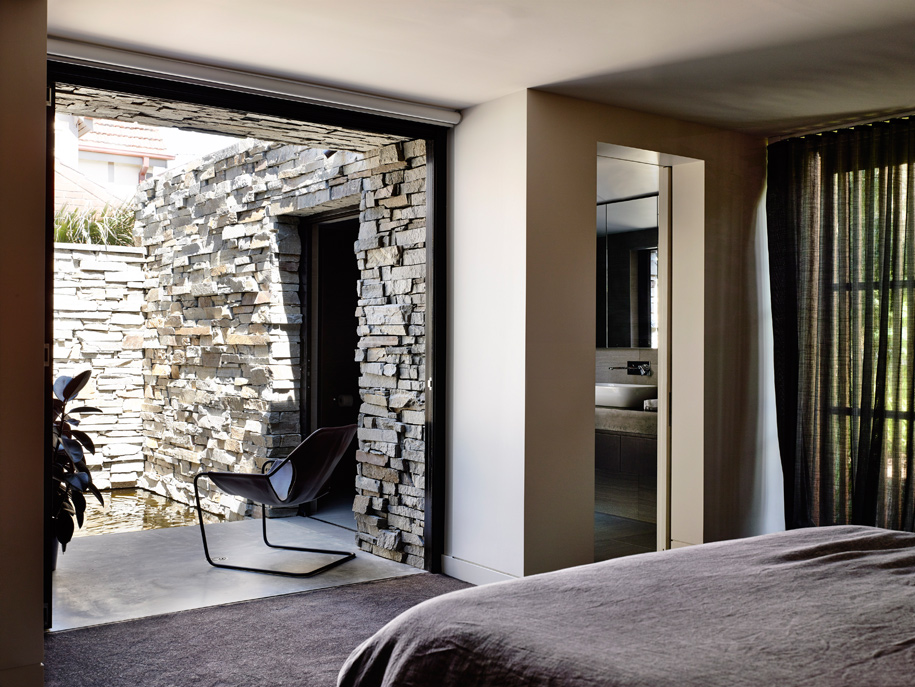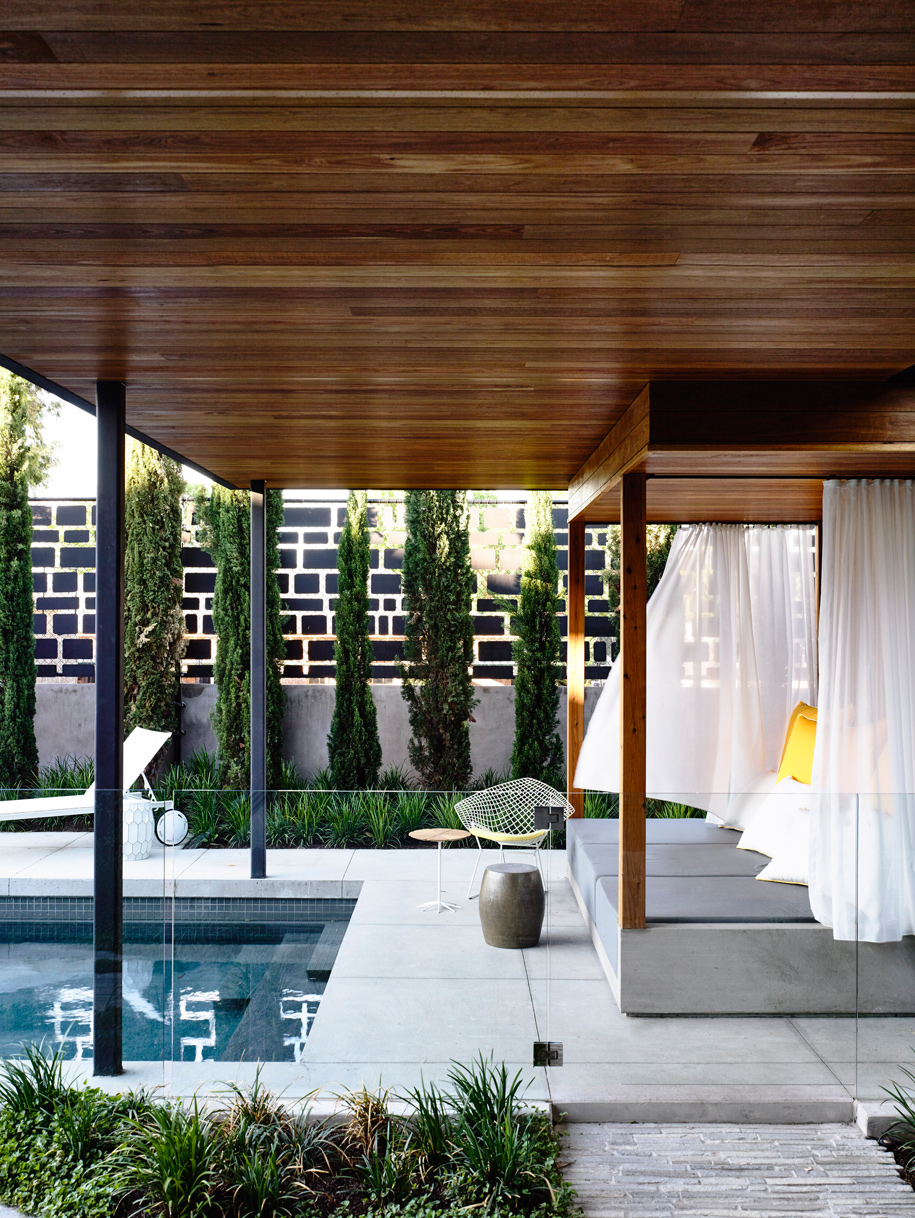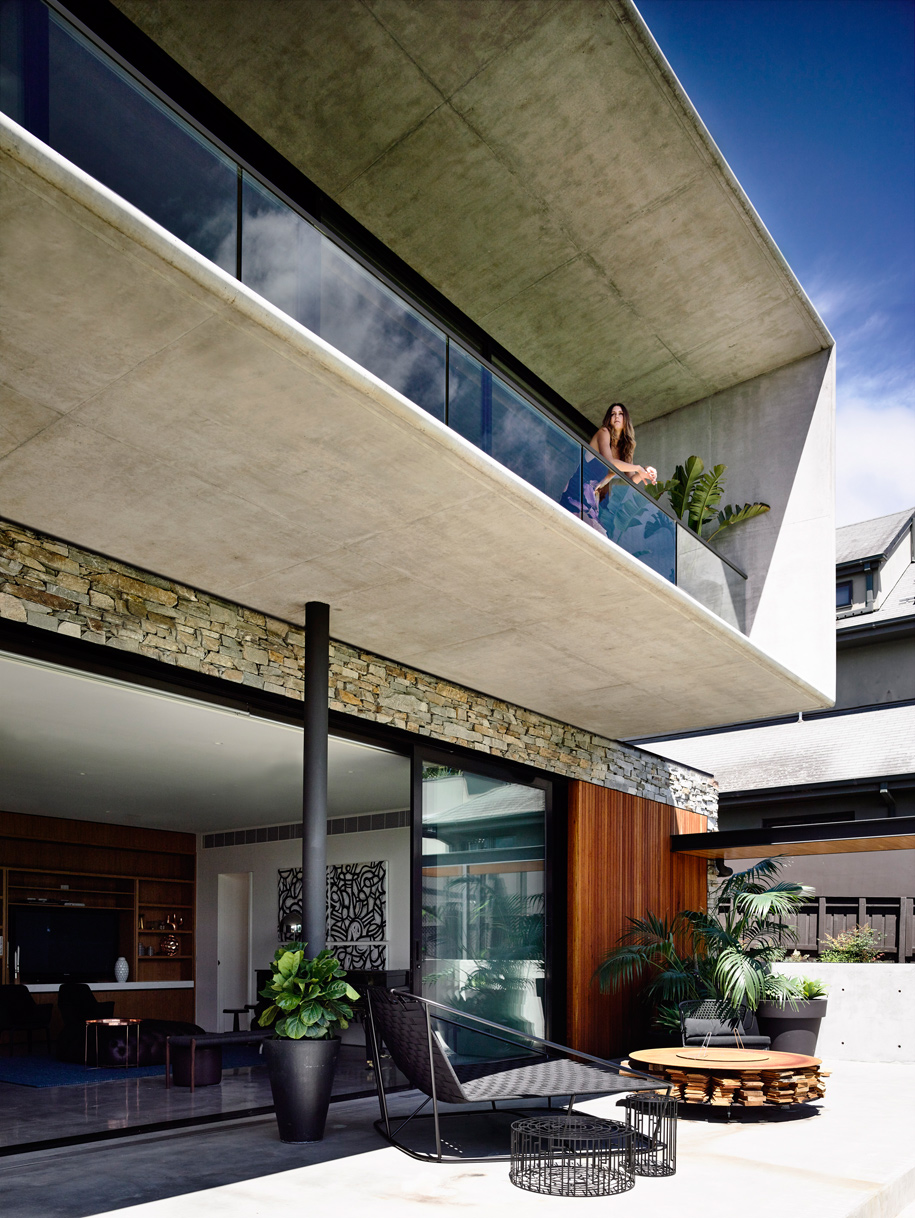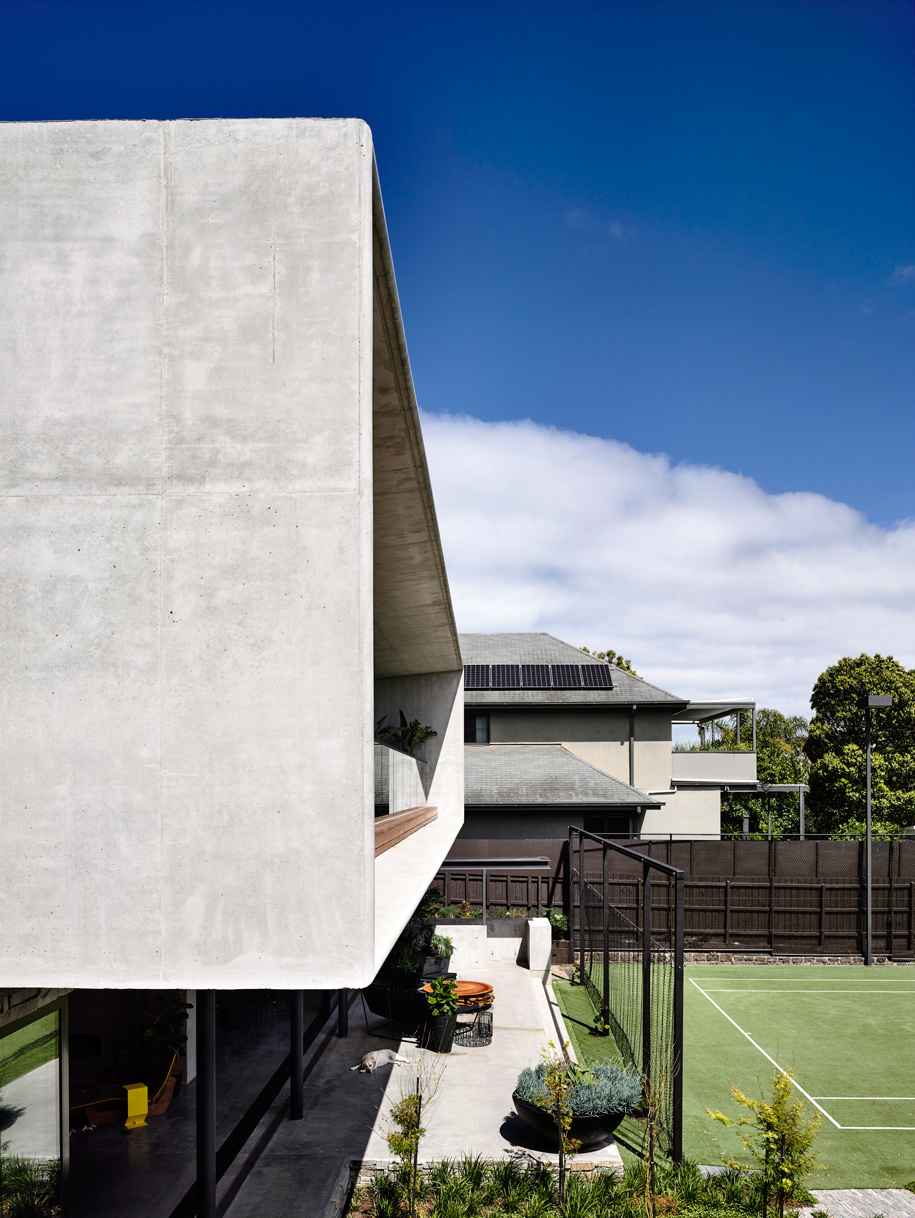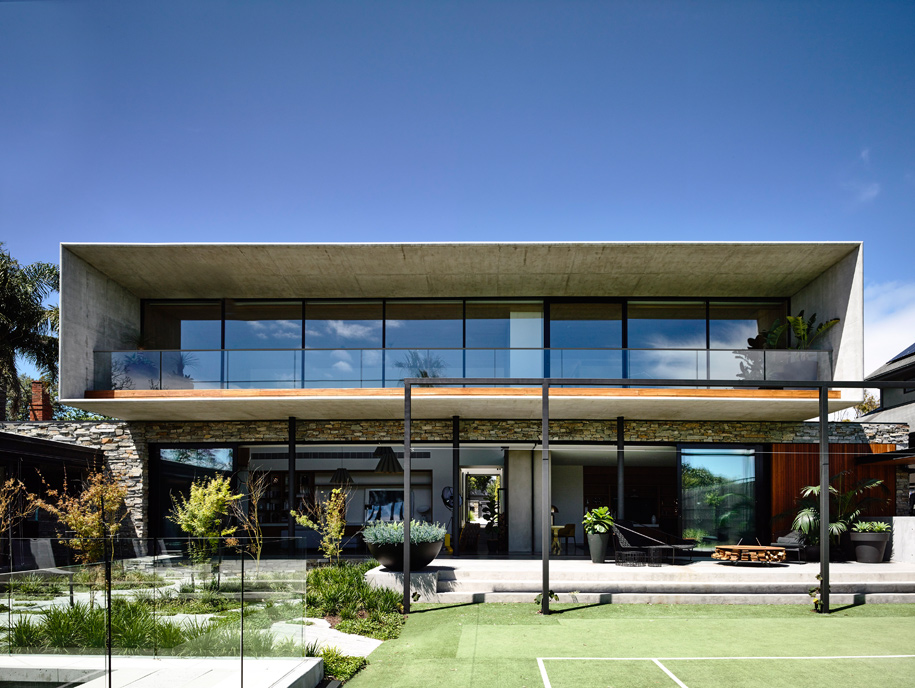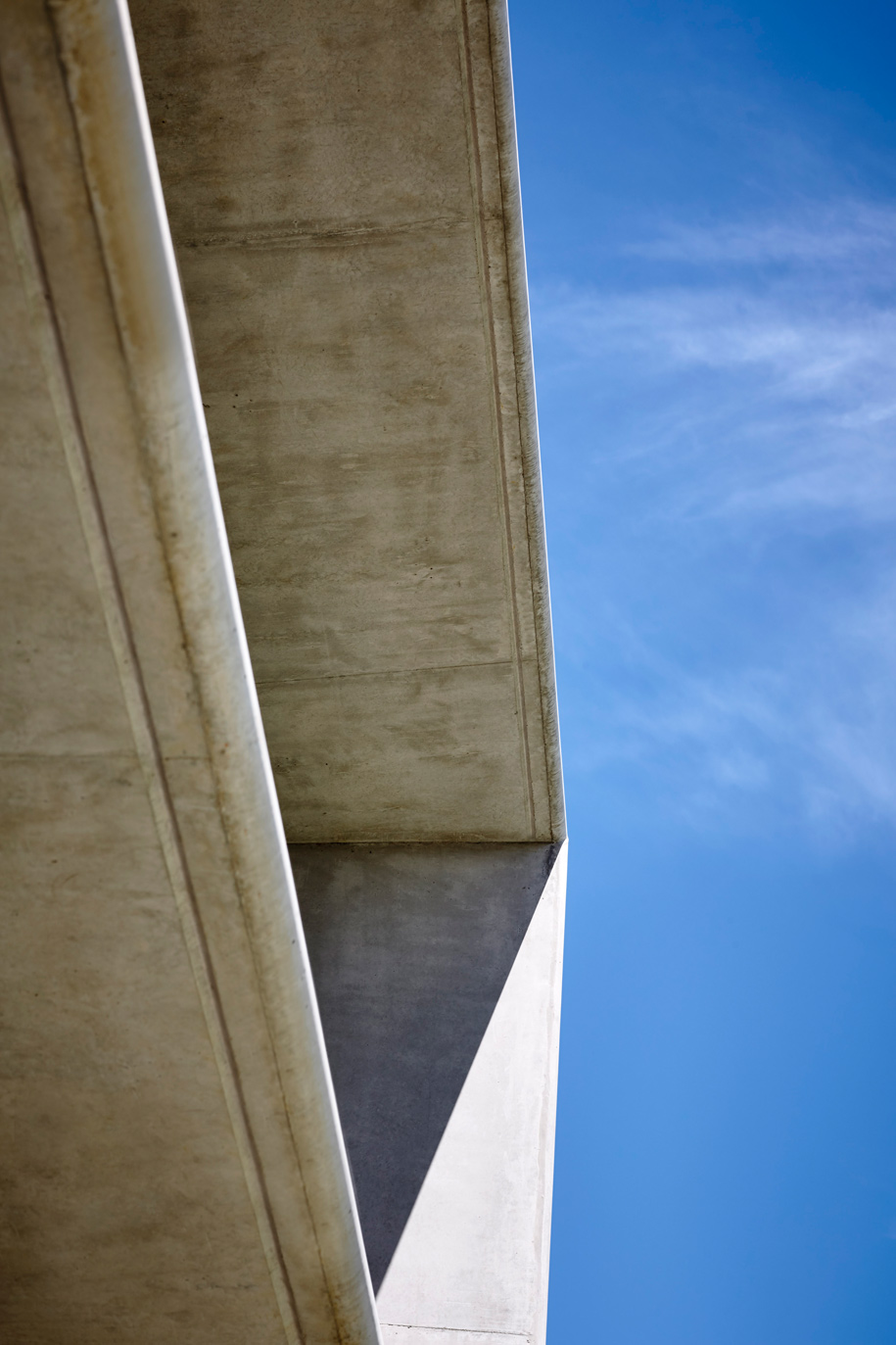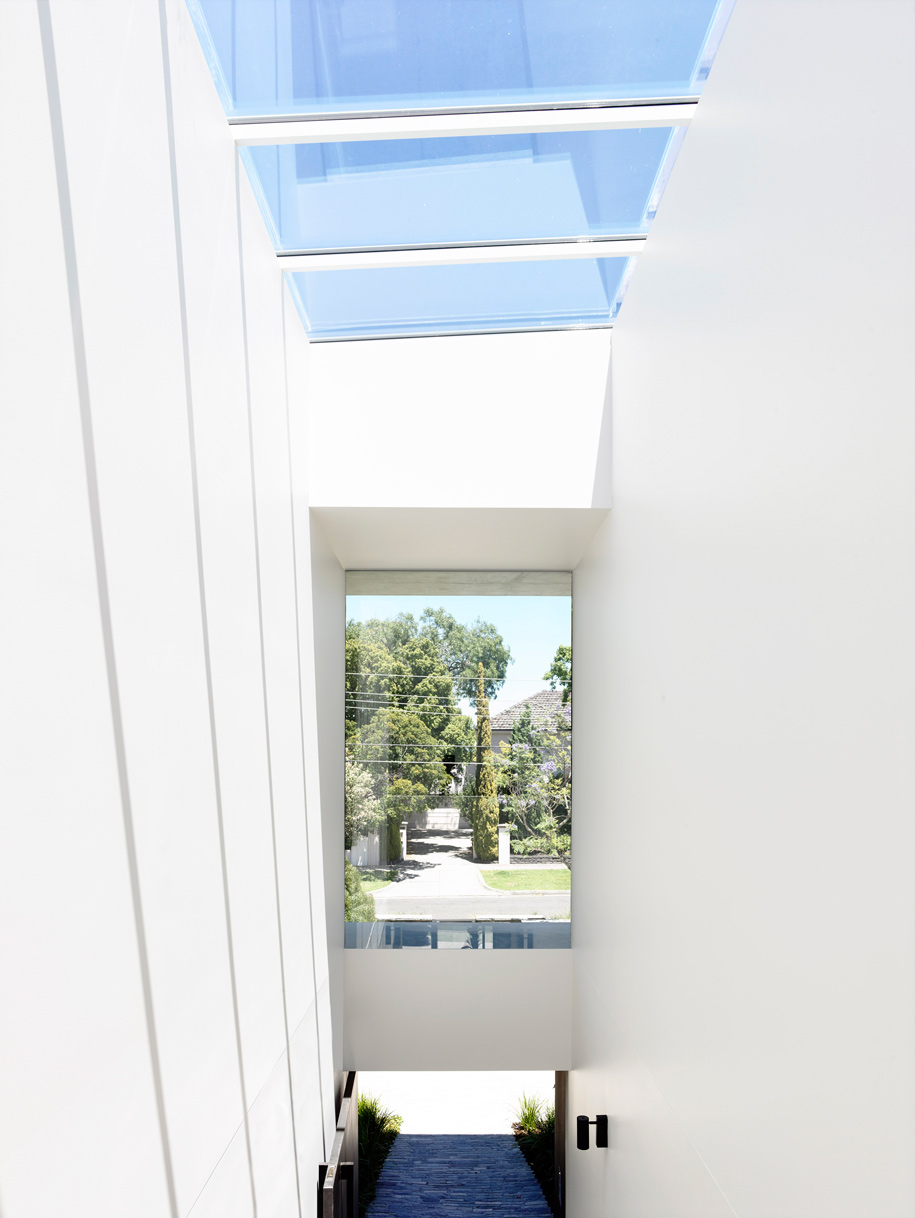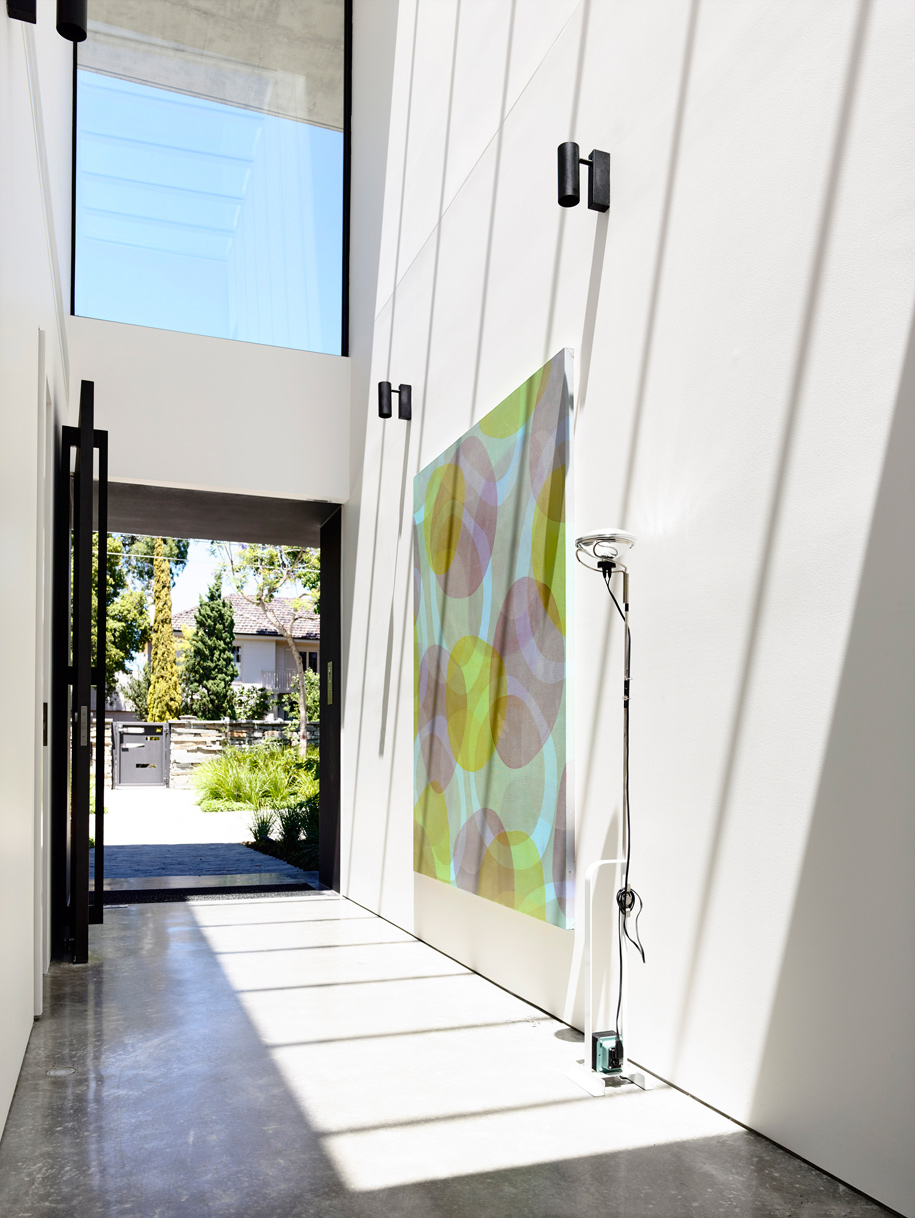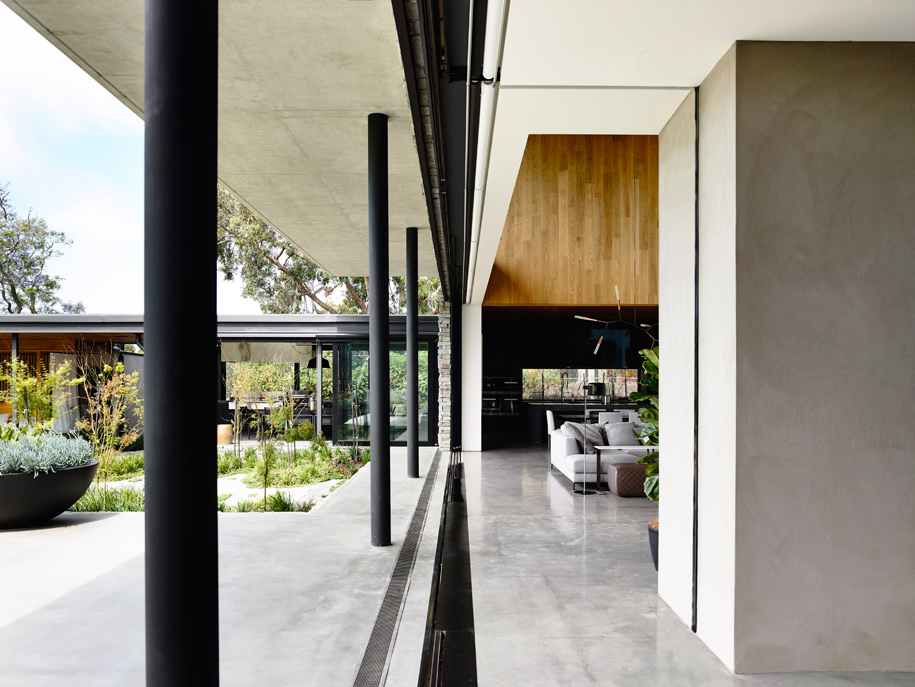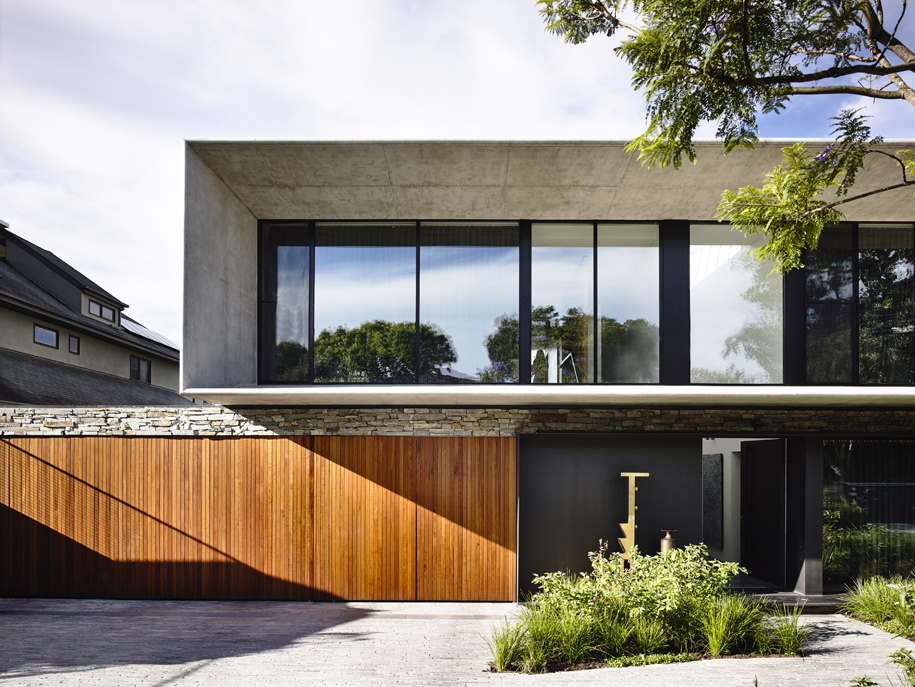 ---