It's not often you get a brief for a project that you know will be demolished in just two years. And yet for Leo Einstein Franciscus, Director of Einstein and Associates, this was exactly the challenge faced.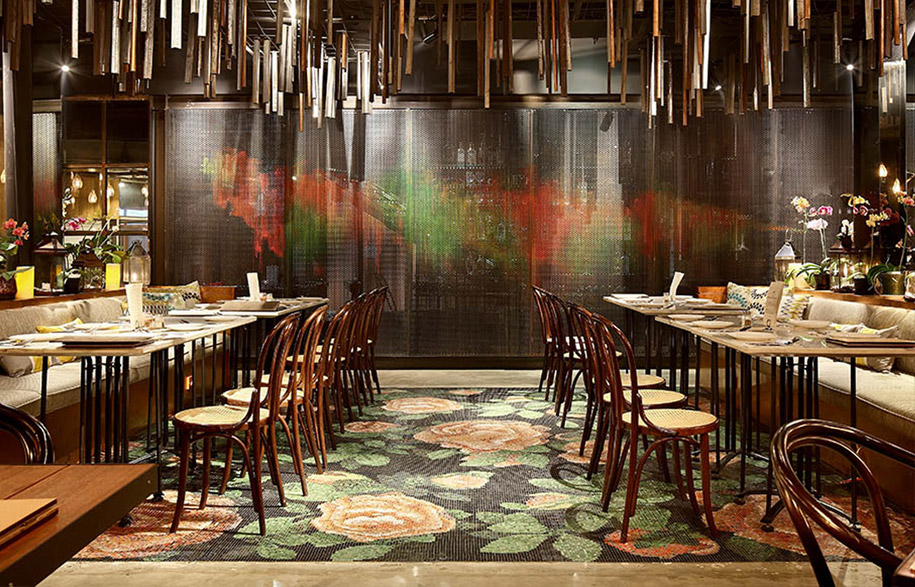 "In just two years, the site will be demolished [to make room for] the highest building in Indonesia. The client wanted something different" within a budget, without looking second-rate, says Franciscus.
Undeterred by this fleeting tenure, Franciscus bent to the task, creating Wilshire Restaurant, Jakarta's latest culinary offering.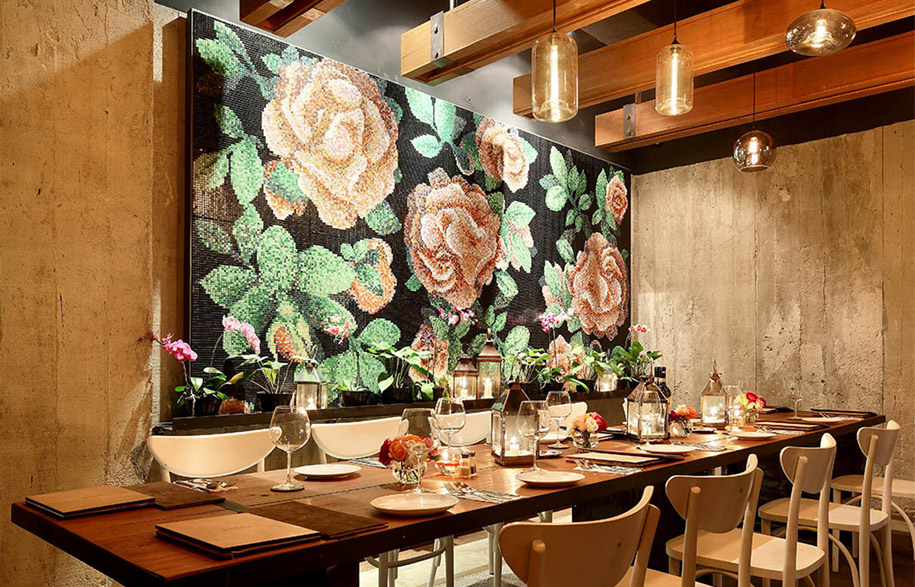 Tucked away in the upcoming urban district of Foundry No 8 and influenced in name by the iconic Wilshire Boulevard of Los Angeles, the relaxed ambience of the venue aims to introduce Californian cuisine to the Indonesian market.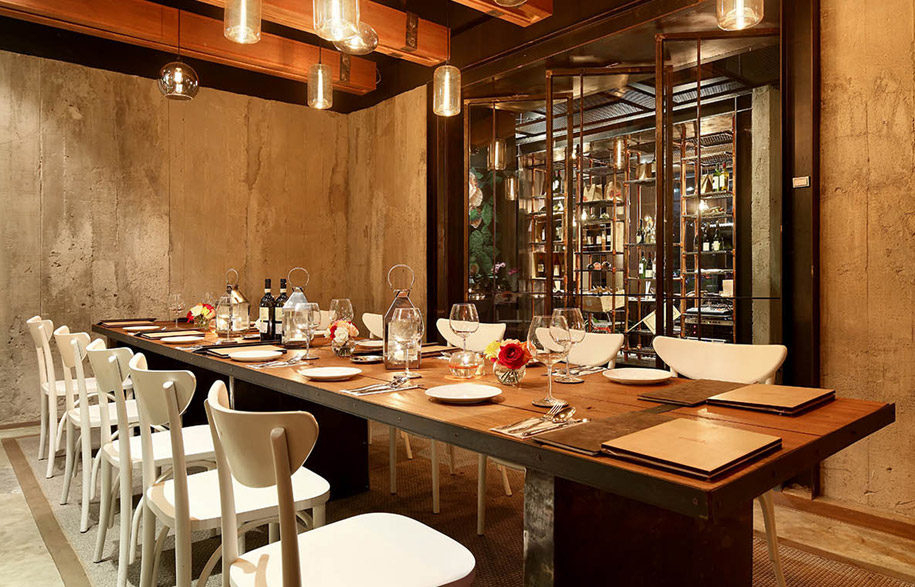 The trendy interior of the restaurant is separated into two spaces: the main dining area and bar, and the private function room and wine post.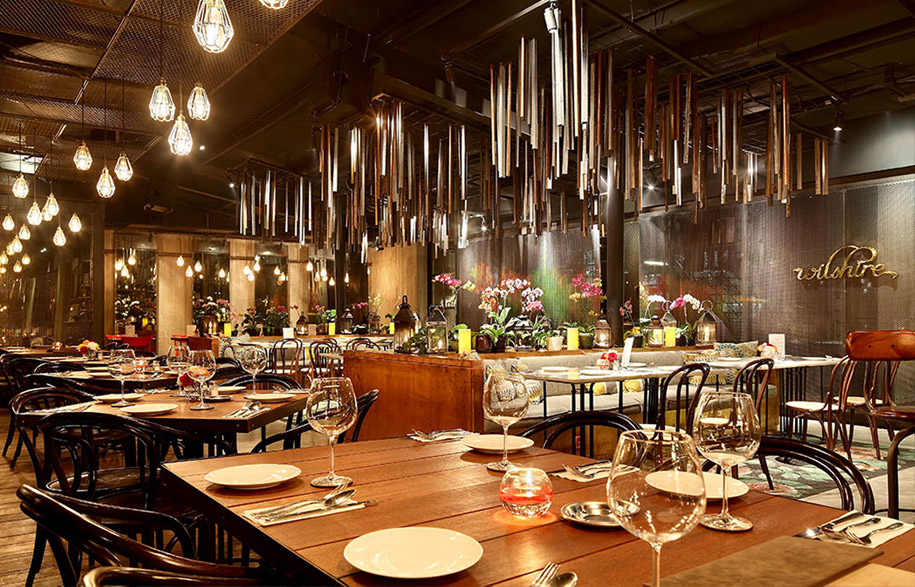 The flooring combines sections of polished timber boards, mosaic tiles and concrete whilst the wall is composed of raw concrete, perforated steel and weathered metals to showcase an industrial yet stylish space.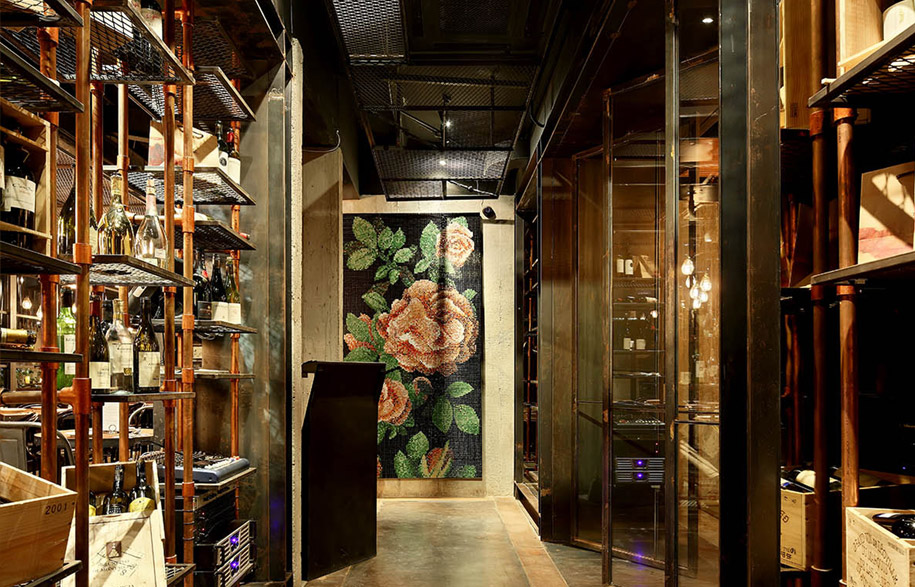 Particularly striking is the recurring orchid motif – Indonesia's national flower – lavishly adorned along the walls, floors and tables. Layered over the more robust, textured material palette, this floral design softens and brightens the interiors, introducing a local, tropical element into the otherwise more European aesthetic.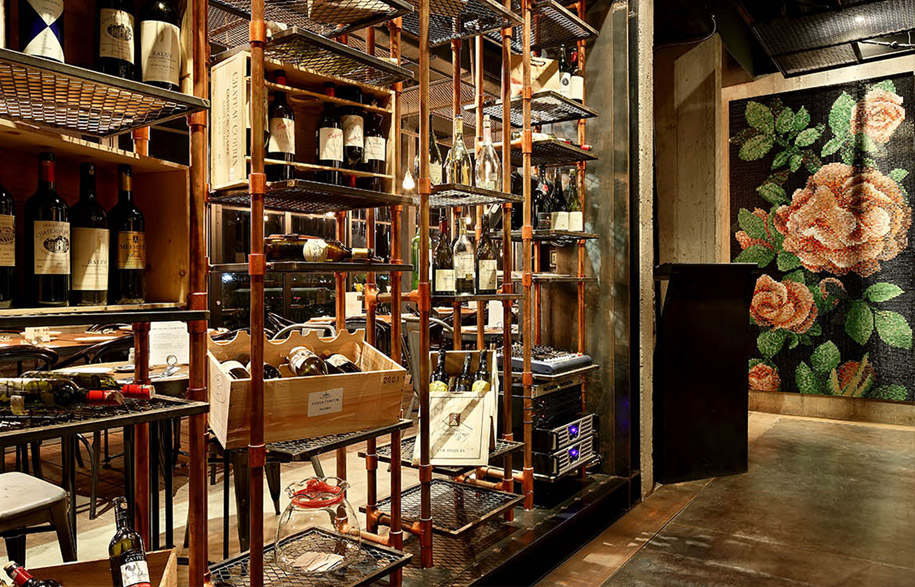 Despite disappointment that Wilshire won't be around for long, the project heralds an exciting new energy in hospitality design for the Indonesian capital.
Photography: Fernando Gomulya
fernandogomulya.com
Wilshire Restaurant, Jakarta
facebook.com/Wilshirejkt
Einstein and Associates Architects
Tags: Interior Architecture, Interior Design
---