Step onto Amangalla's vast, arched veranda and, almost instinctively, you find yourself adjusting your posture and your diction. Such is the all- pervading graciousness of this grand dame of Asian heritage resorts.
Not that there's anything even remotely starchy about this majestic, narrative- laden retreat. Embraced by the ramparts of the 17th century World Heritage listed Galle Fort and ringed by Sri Lanka's glistening beaches, this is, foremost, an Aman resort- by definition a haven of high- octane pleasures.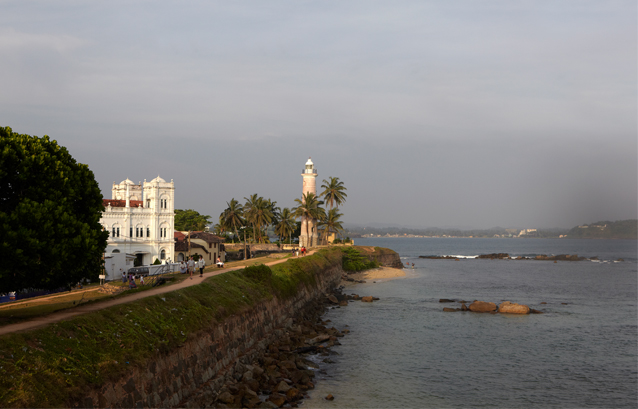 Only the coolest of cucumbers could resist swooning at the dance- hall sized, 3 part suites (the lounging area is perfect for a nightcap and a few pages of Somerset Maugham whilst early- to- bed partners slumber), a pool area fringed with private zen zones and Aman's signature indulgent bathrooms, with their cocooning, shower cloisters, freestanding baths, massaging showers and hand -honed potions (black pepper and orange scented, in this case).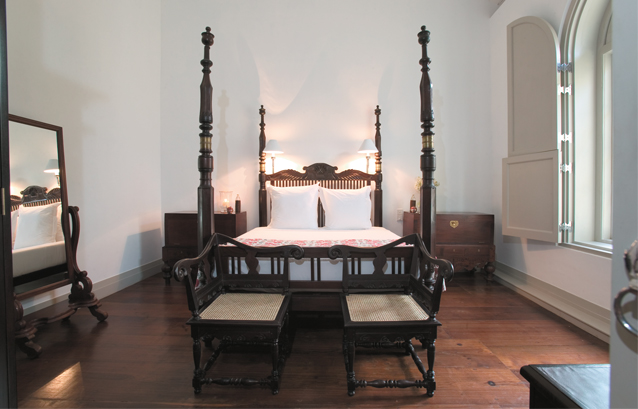 In a previous incarnation, Amangalla's arm- thick walls and 6 metre high ceilings formed the husk of the New Orient Hotel, a Galle fixture once buzzing with passengers from P&O and Dutch East India Company vessels. It was in the bar of this Galle icon–which earlier served as a Dutch governor's residence and army barracks – that the movement opposing the proposed demolition of the ramparts plotted.
 Treasures from 'NOH' days are rife. The ubiquitous deep wicker recliners, implausibly large chandeliers, heavy, customised Sheffield cutlery and much of the furniture and fittings- such as the Victorian-era fans and cord- pull lights, for starters. Ultra -wide Burmese teak and jackfruit floorboards creak evocatively underfoot.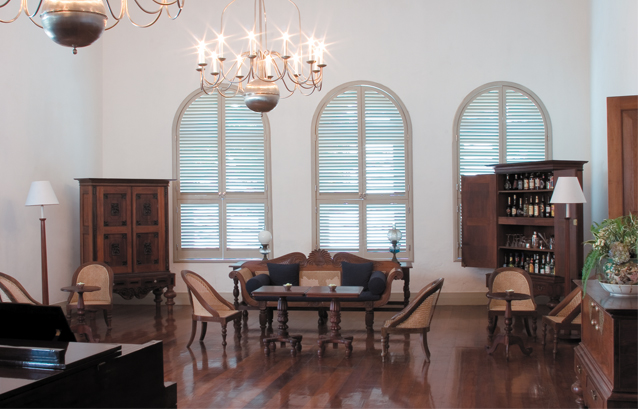 Manager Olivia Richli, long time Galle resident and passionate exponent of the building's history and quirks, presided over the revival of the sprawling amalgam of structures, some dating back to the late 1600's.
It would have been tempting to get exceedingly enthusiastic with Sri Lanka's gem-hued handicrafts and ornate antiques. Instead, a refined, mindful vision steered the project, allowing this centuries-seasoned building's soul to shine.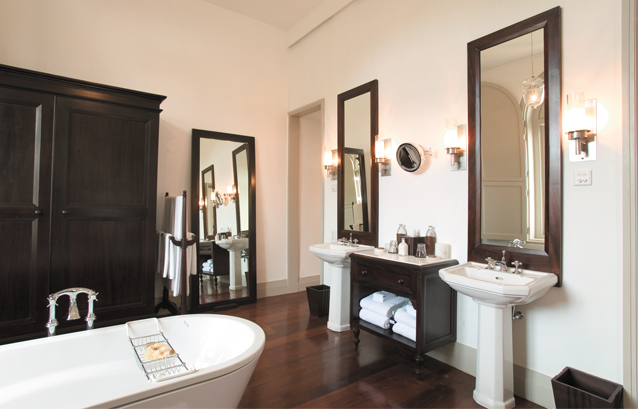 Fold back the big wooden shutters and you're privy to time frozen enchantments: blades of white light from the lighthouse; an unfurled expanse of earthen roof tops and posturing church spires; the fairytale garden of secret nooks and knarled frangipani trees- accessed directly from some suites.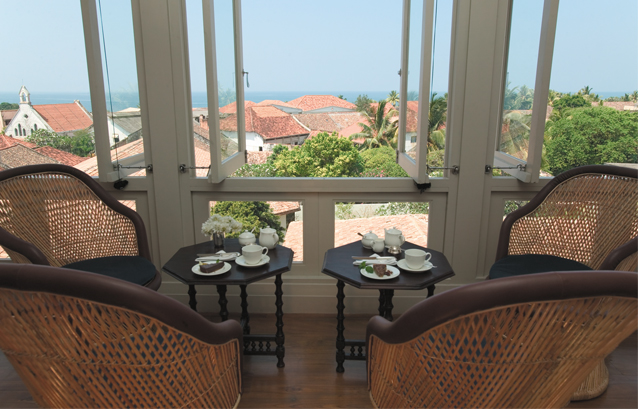 Galle Fort boasts one of Asia's most head- turning concentrations of aspirational Dutch and 'Britisher' architecture. It's best savoured by  ambling about the narrow streets, negotiating the baby goats, bullock carts, and the clunky bicycles of fish and vegetable wallah's. A pulsing soundtrack of church bells, chanting and calls to prayer is likely to ricochet past at any time- as are invitations to chat, 'take tea' or join an impromptu cricket game.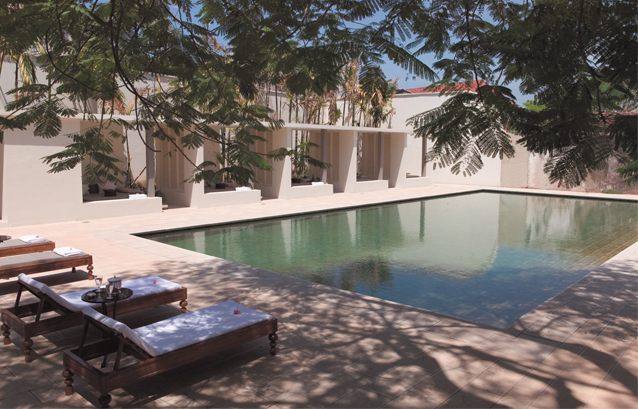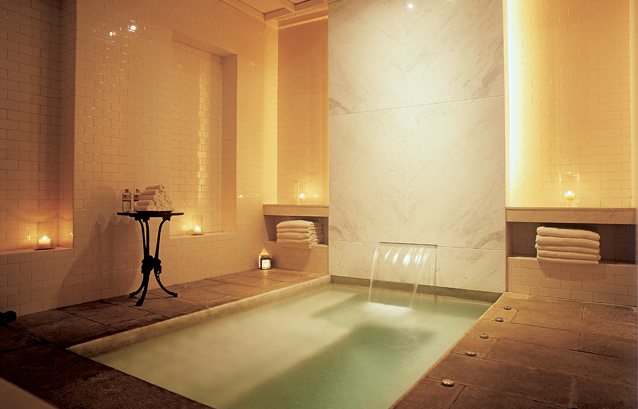 Tags: Amangalla
---